These mums have lost over 77kgs combined and they are feeling fabulous!
These mummies have achieved their impressive results from using The Healthy Mummy Smoothies and The 28 Day Weight Loss Challenge.
We love celebrating the amazing achievements of our mums! Their weight loss is so inspiring and motivating!
Achieving weight loss goals
These mummies have achieved their impressive results from using The Healthy Mummy Smoothies and The 28 Day Weight Loss Challenge.
Ashlee Rumble – over 13kg lost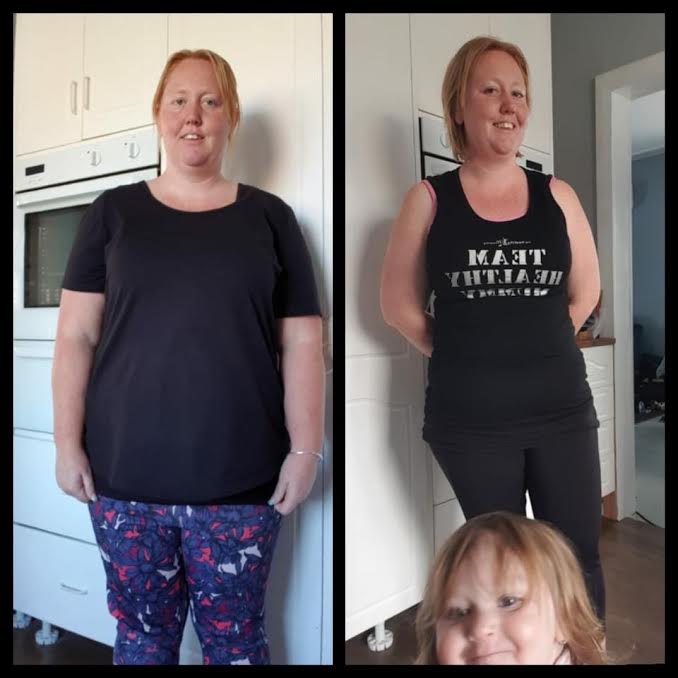 Ashlee says that since joining The Healthy Mummy in May, she has gone from 105.5kg down to 92.2kg as of today. "I have more energy and am enjoying life and getting out trying new things instead of hiding at home. Like, everyone, I have my moments where I give in to the wrong foods but its all about picking yourself straight back up and not letting 1 bad choice ruin the rest of your journey."<
Janna Narang – 17kg lost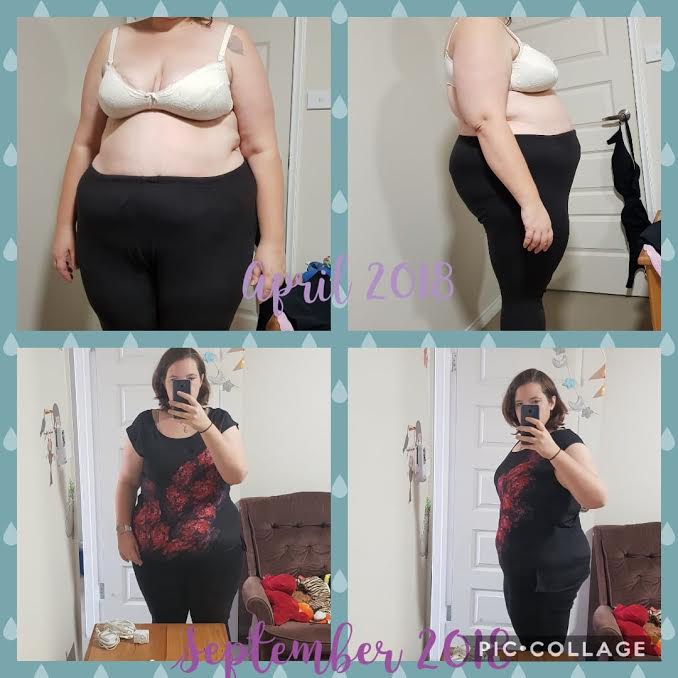 Six months difference, 17kg down, and countless centimetres has increased Janna's fitness and happiness! She says,
"I use the 28 Day Weight Loss Challenge and smoothies (they are the best!) I love that The Healthy Mummy is teaching me how to nourish my body well and look after it with movement! Healthy Mummy is a way of living my best healthiest life."
Ange Jackson – 16kgs lost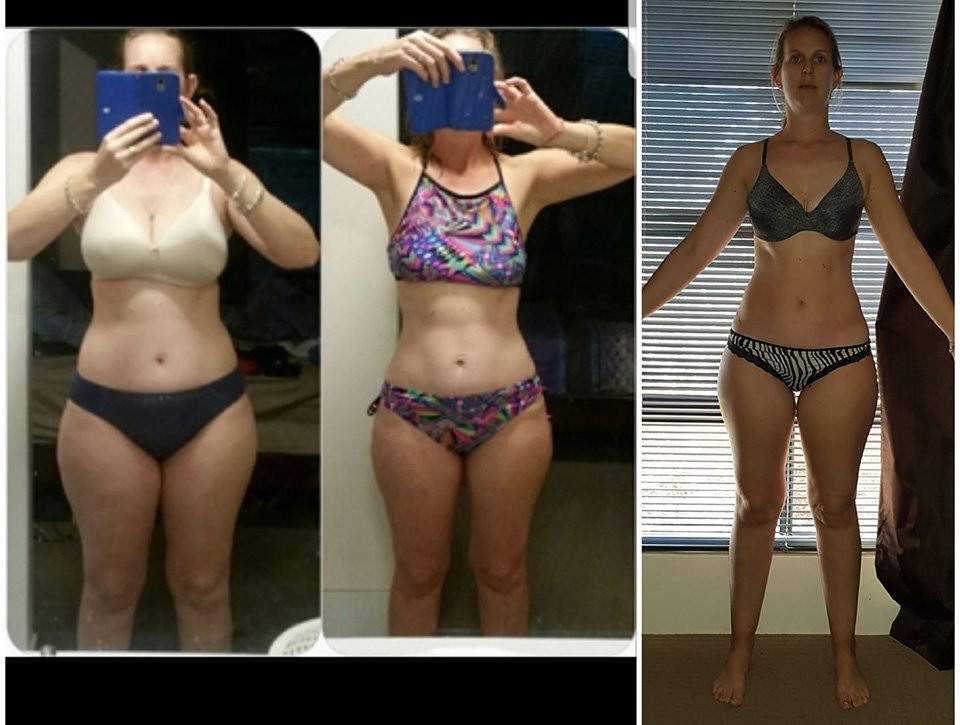 "Have never posted photos of myself like this before!
91kgs to 75kgs.
It's been a 12-month journey with a few ups and downs, but well on the way to where I want to be!
I joined The Healthy Mummy in August and have lost 7kgs so far.
The Healthy Mummy has given me so much inspiration and the confidence to keep going!"
Jannelle Ashlee Redenbach – 3kgs lost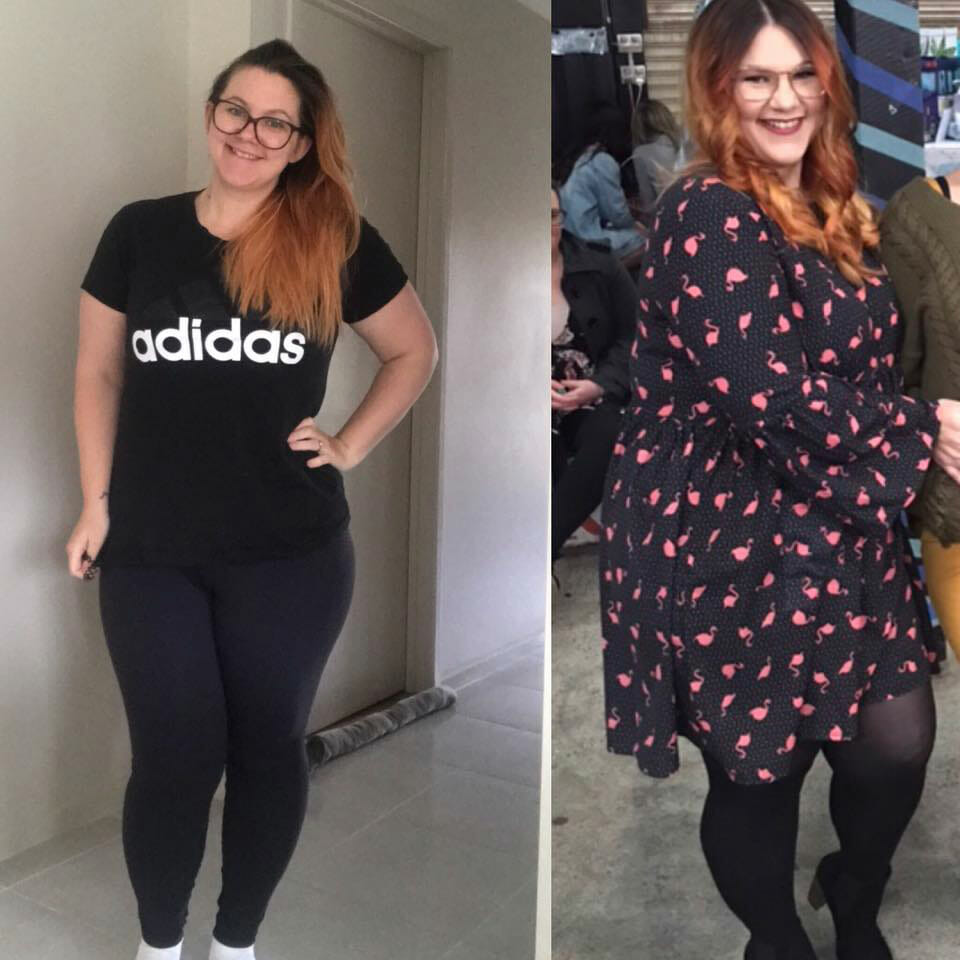 "Sorry it's a long one
I've only been back in the game for the past four weeks. But before I had my second son I lost around 17kg using the 28 Day Weight Loss Challenge.
I was very unwell during my second pregnancy and didn't eat very healthy but still didn't put on weight. Then after I had him I stacked on the weight just like I did after my first son was born. I used every excuse to eat badly! Some days eating a whole block of chocolate by 10:30am!
Then I saw the picture of myself on the right and it made me feel sick that I had let myself turn back into that far girl again! Then I stepped on the scales and the number came to 100kg and I knew I needed to do something about it!
It took me a few weeks to get my groove back but I've been doing my very best for the last four weeks I've been using everything I've learned from being with The Healthy Mummy all these years and having my smoothies again, I started doing pt and I've been trying to walk every day.
It's taking a bit longer this time but I know I can do it because I've done it before. I've stopped weighing my self because I was getting to hung up on the scales.
But in the last three weeks, I've lost 17cm from my body and I'd already lost about 3kg before I even got my measurements done.
Here are my before and after so far I know it's a different angle and it doesn't look like much of a change but I can see the difference in my body.
#healthymummyresults thanks everyone who got to the end."
Bec Msosi – over 5kgs lost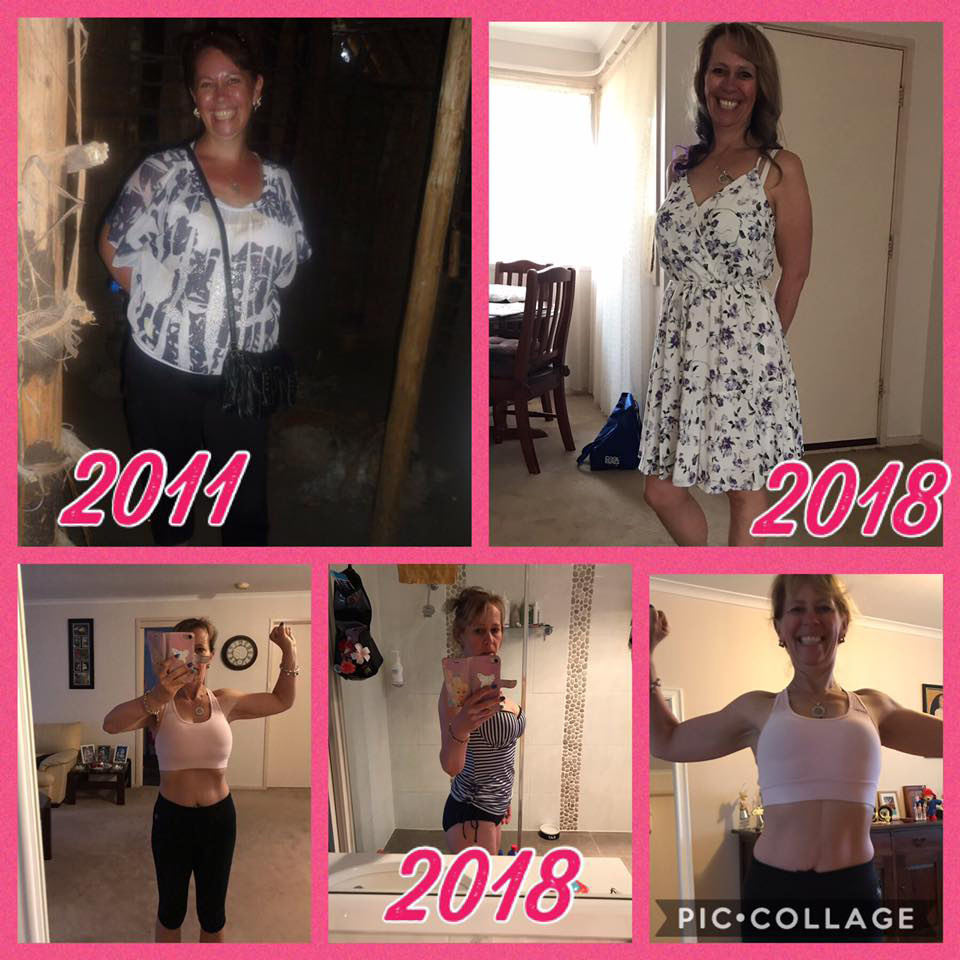 "Wow looking back at the pic from 2011, I was 42 and I really don't like the way I look!! This was taken in Tanzania just before I fell pregnant with Keyara I have no idea what I weighed as I didn't have scales… I guess all the beer and fatty food played havoc on my body!!
I turn 50 tomorrow and thanks to The Healthy Mummy even I think I look pretty good!! The 2018 pics are all from this week, and when I hopped on the scales this morning it read 55.9.
It doesn't matter what your age, as part of the healthy mummy you can achieve great things, you will never go hungry because the food is amazing, the support is second to none, I couldn't do it without you beautiful ladies!!! And the app keeps me on track with water, exercise and the calories I've eaten!!!
Thanks The Healthy Mummy, you have given me an amazing healthy lifestyle and a body I can be proud of at 50!!!"
Brooke Daly – 23kgs lost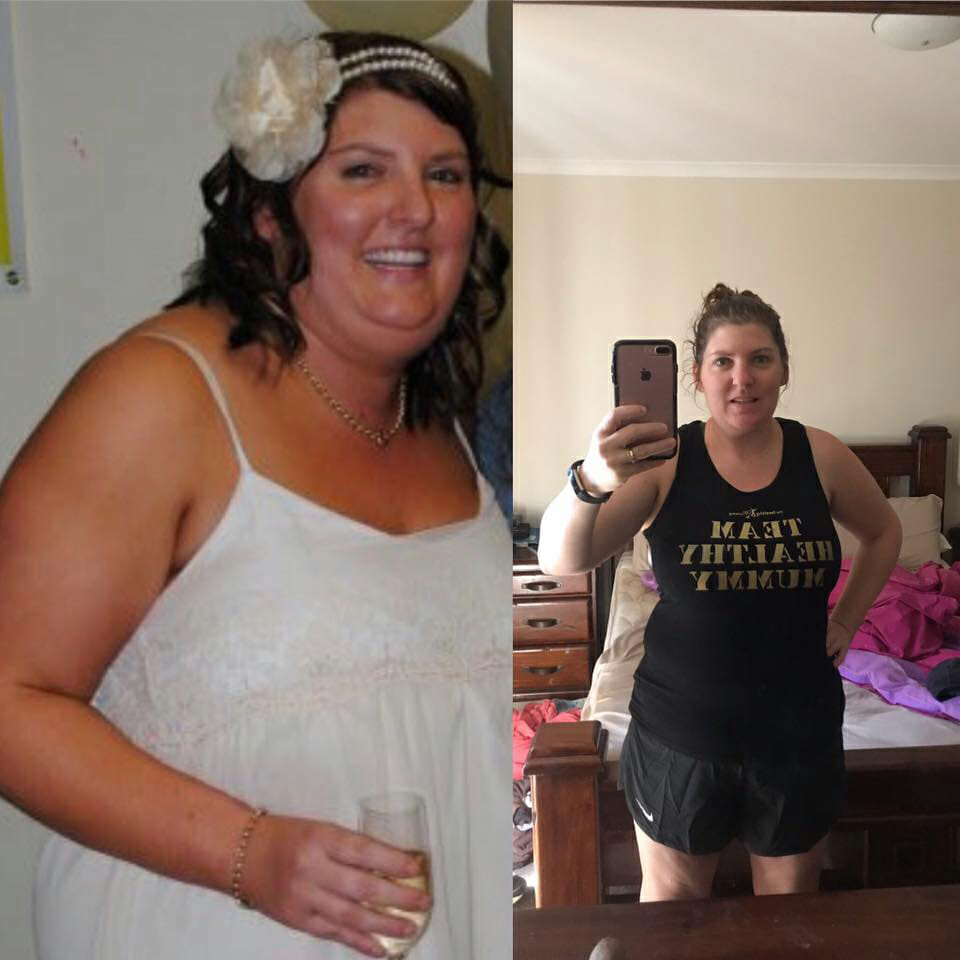 "Pre Kids vs Two Kids
My weight has always been a struggle for me! Even before having babies I have always yo-yo dieted to control it sometimes losing weight and sometimes not! But never did I develop a good relationship with food or understand food like I do now and that is all thanks to The Healthy Mummy!
I now eat to fuel my body and fuel it with delicious food just a healthier option! The Healthy Mummy has transformed not only the way I look but the way that I feel and think and to me that is the most important thing because now I am empowered to help my children develop a healthy relationship with food too."
Well done, lovely mums!
Are you ready to become a Healthy Mummy?
If you are wanting to lose weight and improve your energy – not to mention – help improve your overall health and wellbeing – our 28 Day Weight Loss Challenge is an awesome program to check out.
Our 28 Day Weight Loss Challenge includes:
28 days of at home exercise routines (no gym needed) – with video instruction
Customisable and breastfeeding friendly meal plans (including 7 Day Cleanse)
Time-efficient exercises for busy mums – under 30 mins
Challenge combines Pilates exercises with interval and circuit training (HIIT)
Suitable for basic to advanced fitness levels
Home to thousands of EASY-TO-MAKE recipes!
To learn more about our 28 DAY WEIGHT LOSS CHALLENGE CLICK HERE or purchase our Smoothies.