This mum shares 5 AMAZING exercises that keep her stomach flat
Before making some healthy lifestyle changes, Leah felt tired, lacked energy, felt constantly bloated and weighed in at 75kgs.
Wanting to feel healthier and happier, she took the plunge and started her first 28 Day Weight Loss Challenge when her youngest was five months old.
By sticking to the meal and exercise plans for six months, Leah lost 15kgs*- that's an average loss of 500g-1kg a week, WOW.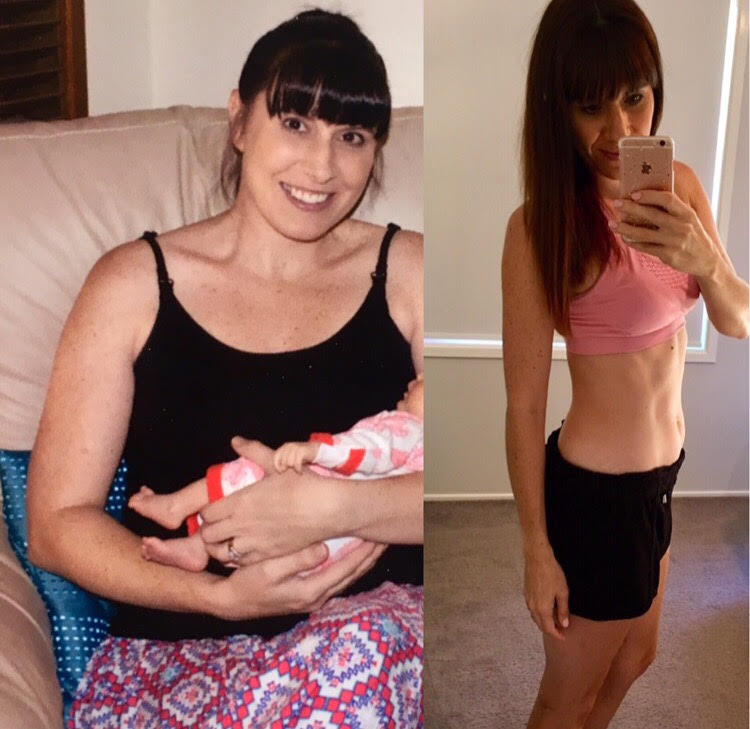 If you're wondering how Leah toned her tummy and achieved those sculpted abs, these are some of the exercises she did and still does. Just remember, it's a gradual process and doesn't happen overnight, but a flat stomach can be achieved.
Leah's top 5
best exercise for a flat stomach
1. Challenge exercises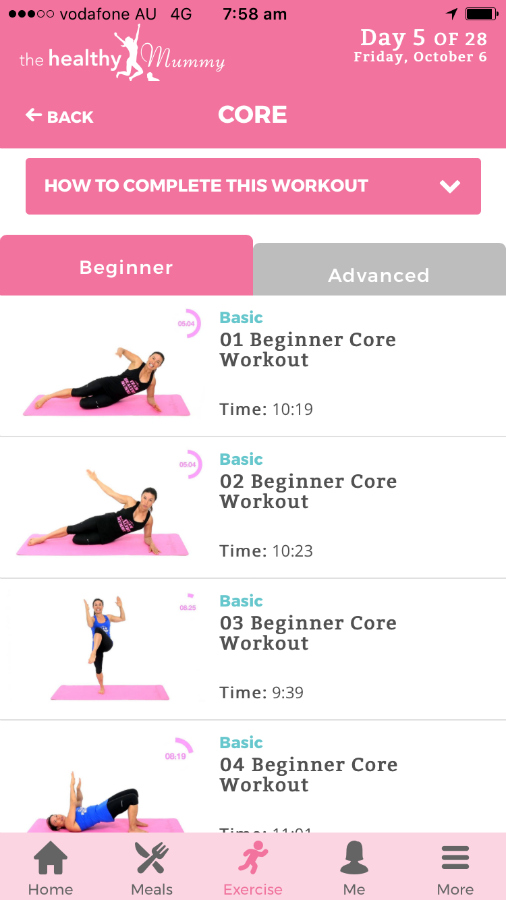 Leah says, "Along with following The Healthy Mummy 28 Day Weight Loss Challenge meal plans, I regularly do the challenge exercises."
I love working on my core and every week there are incredible new challenge exercises that explicitly target your tummy muscles. Some of my favourites include side plank with arm lift and mountain climbers."
2. Running  is one 
best exercise for a flat stomach
Not only does running a great cardio workout that burns fat quickly, but it also works your entire abdomen.
Leah says, "I absolutely love running. I haven't always loved it, but this year I set myself a goal to begin running. I now take part in Parkrun every Saturday and I run on my treadmill at least 3 times per week."
"If you're trying to flatten your abs, one of the most effective methods is interval training. This incorporates short bursts of high-intensity workouts into whatever training you're doing. One of my favourite things to do on the treadmill is sprint for one minute, then run four minutes, repeated for 20 minutes total. It gives you an incredible rush of adrenalin!"
3. The Healthy Mummy Tummy Tamer Challenge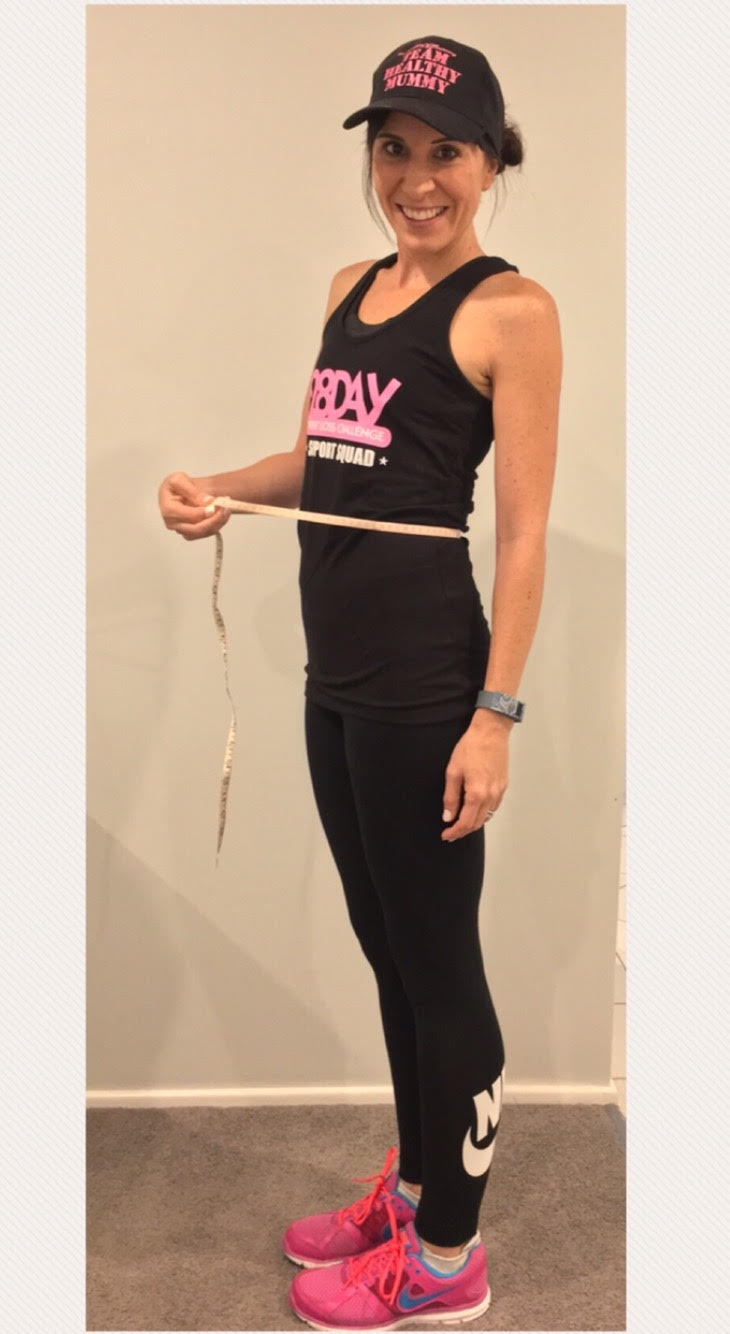 Leah says, "I have completed this a numbers of times throughout my Healthy Mummy journey and it sure works! This challenge taught me some new exercises which targeted different sections of my core, in particular the V lift with oblique twist."
Get your Tummy Tamer Guide here!
4. Planks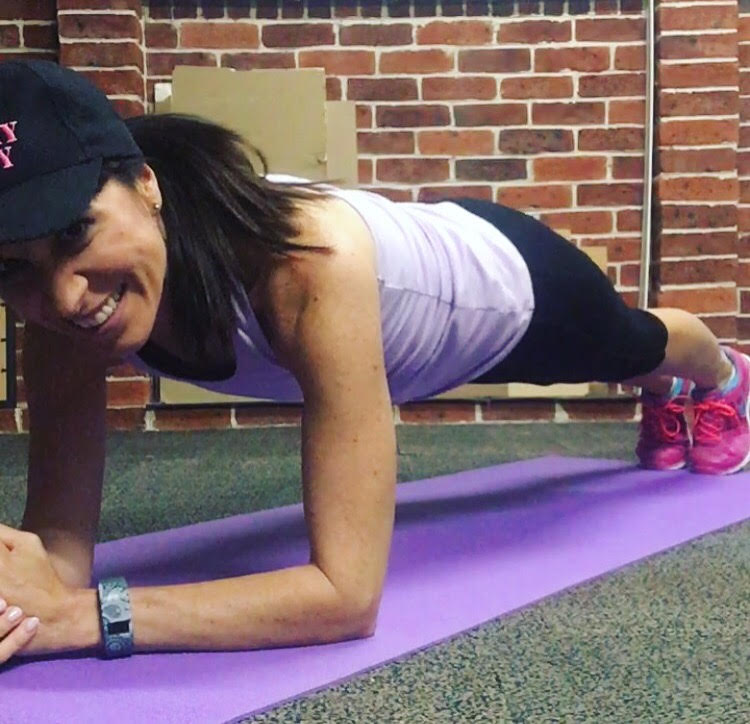 Leah says, "I love planks. They hurt BUT the plank is one of the best exercises for core conditioning. Added bonus, they also work your glutes and hamstrings, supports proper posture, and improve balance. I try and do three 60 second planks per day."
5.
Wall sits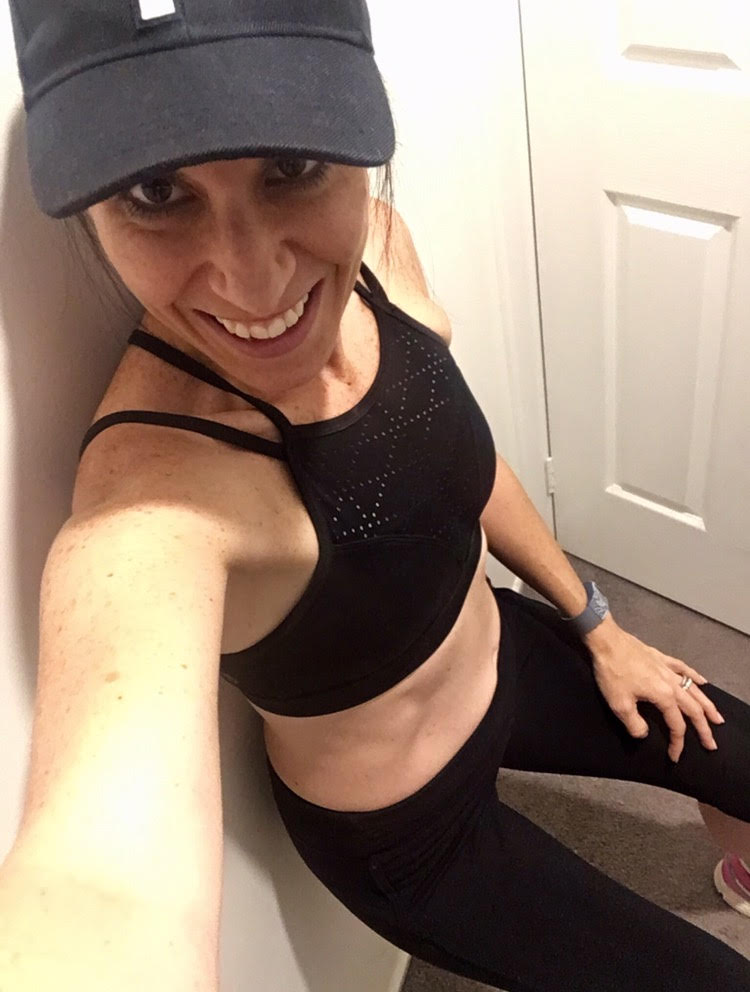 Leah also loves doing wall sits!
She says, "Doing wall sits requires you to suck in your tummy and tighten up your abs because that is what a wall sit is. If you aren't flexing your abs the whole time that you are doing wall sits then you aren't really doing it properly. Yep, they hurt but totally worth the pain."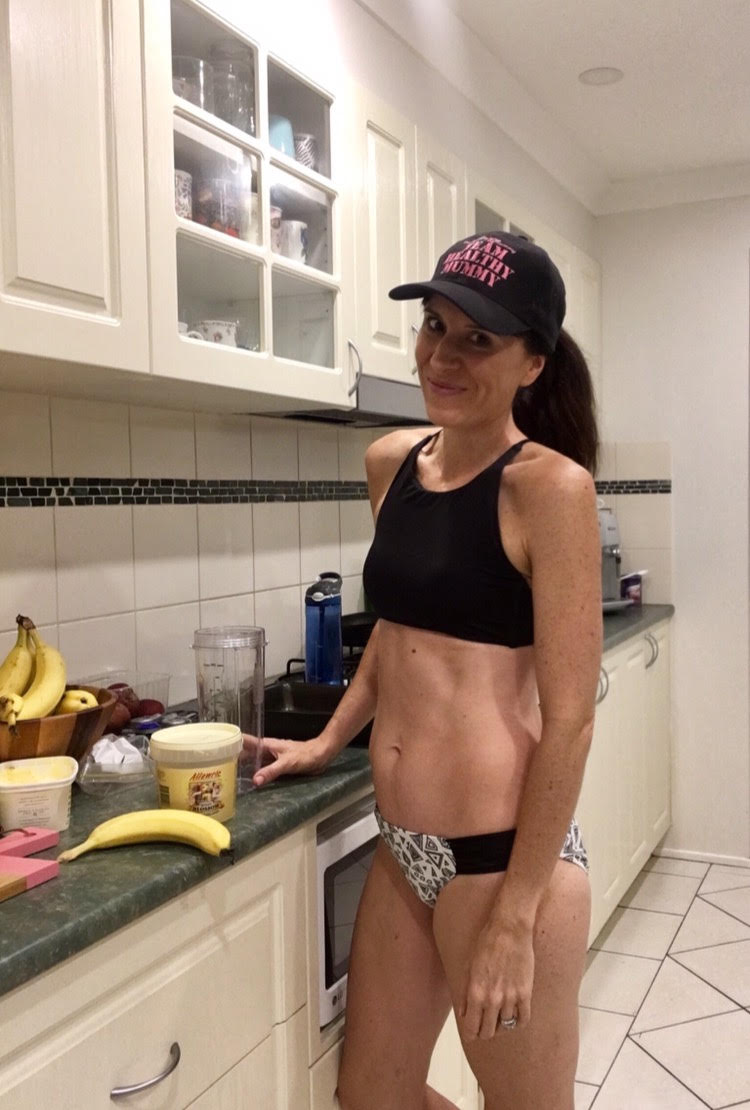 As her fitness has gradually increased, Leah has worked her way up to these best exercises for a flat stomach.
"I love the way I feel while I'm exercising. I feel energised and happy," she says.
Way to go Leah, you're the fitness inspiration we all need!
Looking for the best exercise for a flat stomach? 

Join the 28 Day Weight Loss Challenge!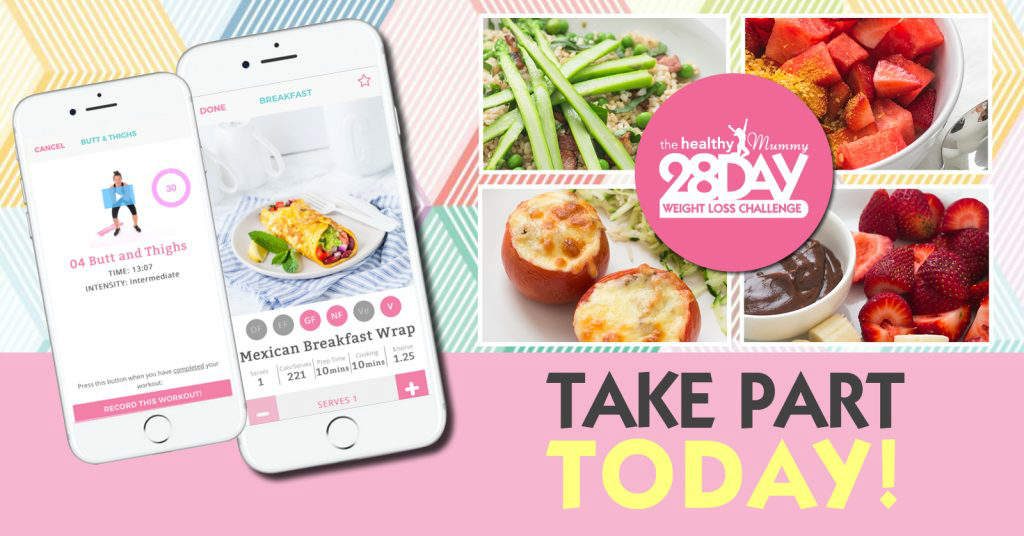 Want to shift your baby weight but feel like you have NO TIME in your day to exercise and eat healthily? That's where the Healthy Mummy's 28 Day Weight Loss Challenge can help.

Our Challenge entails:
28 days of at home exercise routines (no gym needed) – with video instruction
Customisable and breastfeeding friendly meal plans
Time-efficient exercises for busy mums – under 30 mins
Challenge combines Pilates exercises with interval and circuit training (HIIT)
Suitable for basic to advanced fitness levels.
Home to thousands of EASY-TO-MAKE recipes.
To find out more on the 28 Day Weight Loss Challenge click here.
*Images and references to kilograms lost are as supplied by the individual in the story. The Healthy Mummy assumes information and photographs supplied to be true in nature and is not responsible for any false misrepresentations or claims relating to their programs or products.