For some of us, the idea of running up and down stairs (on purpose!) seems a little strange.  After all, we've spent years using escalators, travelators and lifts to do the hard work for us.
But if you are trying to lose weight, and also trying to get your recommended 10,000 steps in per day, it's an AWESOME way to burn calories.
For instance, someone who is 75kg would burn 340 calories by running up and down stairs for 20 minutes.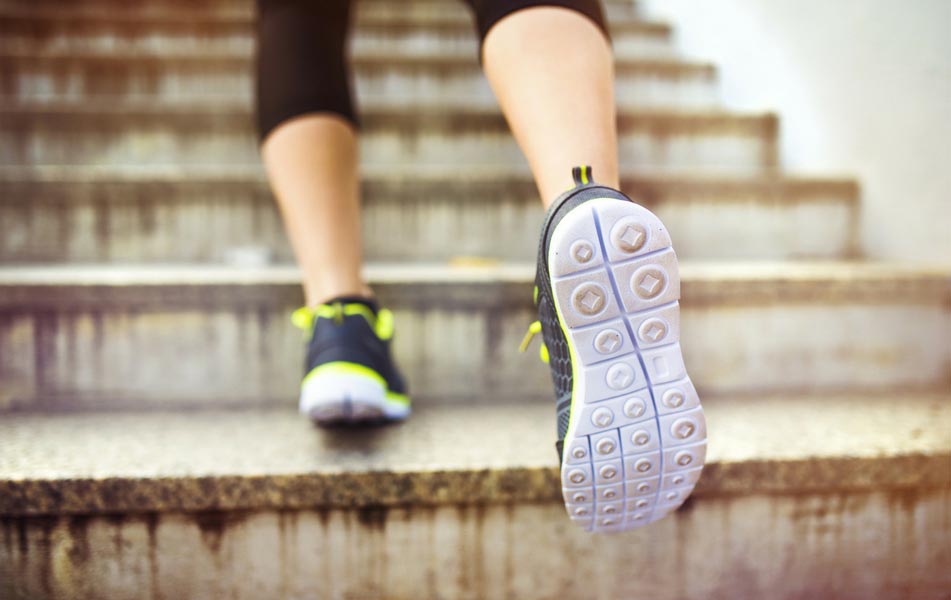 Running on stairs gets your heart rate pumping, and also tones up the muscles in your legs, thighs, and butt.