6 tips to help you build your self-esteem when you just aren't feeling it
A lot of women that are trying to lose weight suffer from low self-esteem, which can often leave them vulnerable to depression, emotional eating and maladaptive thinking. Here are 6 tips for building self-esteem.
Unfortunately a lot of women that are trying to lose weight suffer from low self-esteem, which can often leave them vulnerable to depression, emotional eating and maladaptive thinking.
While there may be various causes to your low self-esteem, you can start dismantling the layers of self-loathing you have felt for so long to appreciate and eventually be comfortable with who you are.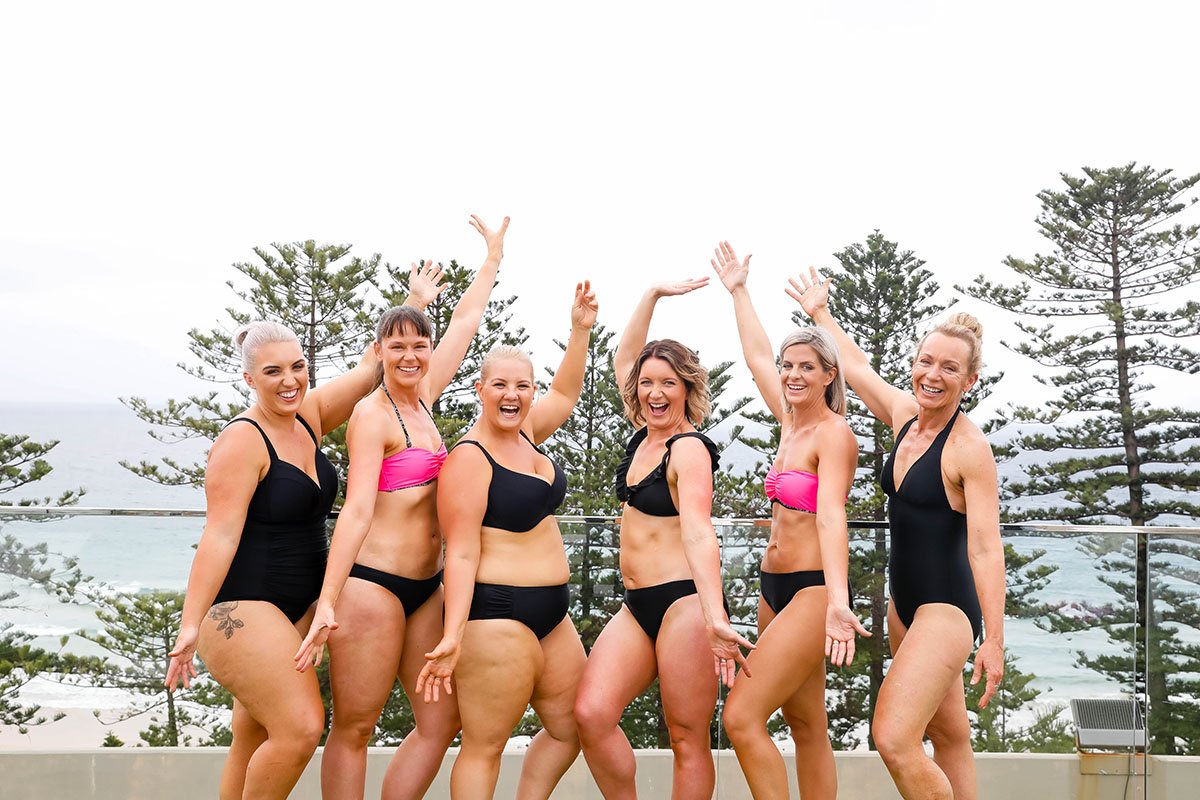 6 tips to help you build your self-esteem
1. Change your thinking
Research shows that negative thoughts are responsible for low self-esteem. Couple this with depression or anxiety, your judgement and perception can become skewed.
This coloured version of the world and your negative thinking can lead you to make bad decisions for your body, mental health and even family. Focusing on the nature of negative thoughts is extremely important and the first step in improving self-esteem.
Seriously ask yourself these questions:
What evidence backs my thoughts?
Would those who know me support these thoughts?
Does thinking this way make me feel good or bad?
Write down the answers or ask your partner/husband to gain some perspective. Chances are you'll find that your thinking is irrational. Instead of the negative thoughts try to replace them with positive thoughts, using facts and objectivity.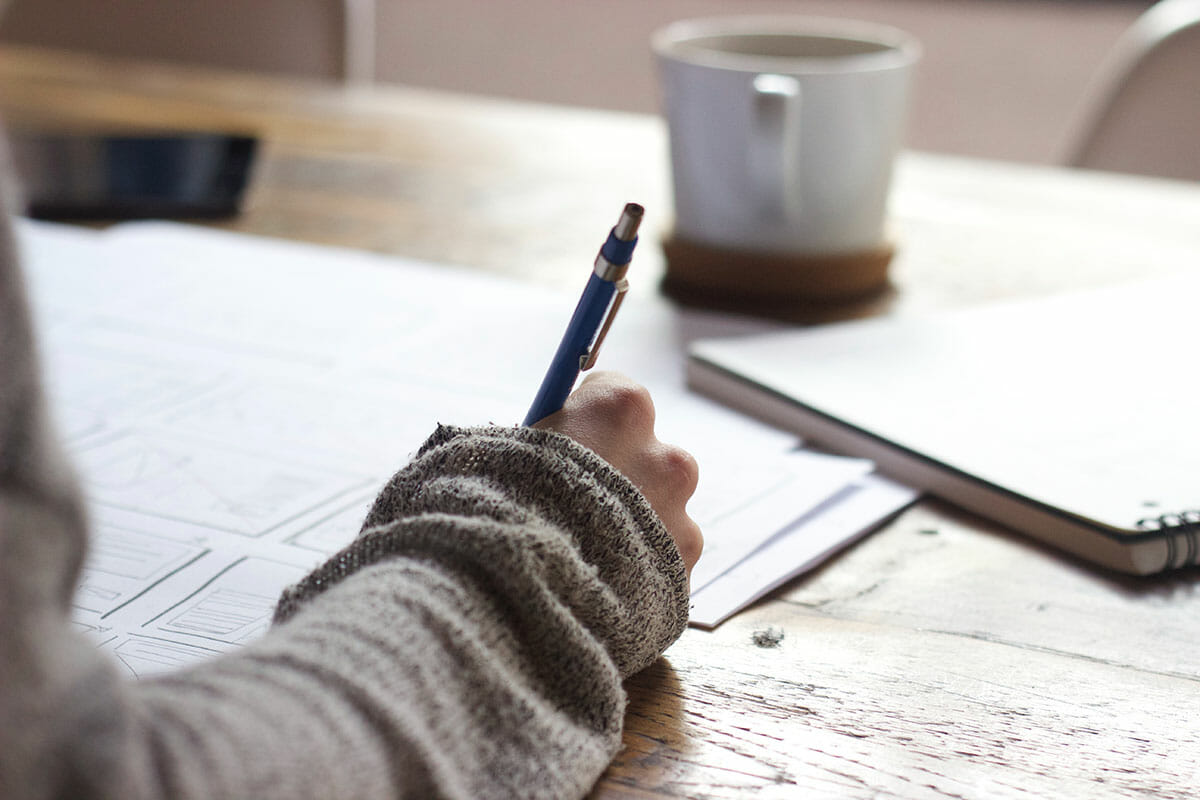 2. Write it down
When we get these thoughts out of our head and into the world, it creates a sense of reality, objectivity and reduces it down to size. A type of pro and con list is also beneficial; for every negative thought you list, answer it with a positive one.
Creating a gratitude journal is also an effective way to raise self-esteem as it creates a sense of satisfaction and appreciation for what you have in your life.
3. Positive people attract positivity
When you surround yourself with confident and positive people, it really does rub off on you! That's because these types of people celebrate your strengths and encourage you to work on your flaws, without judgement. The Healthy Mummy Facebook groups are the perfect environments for this.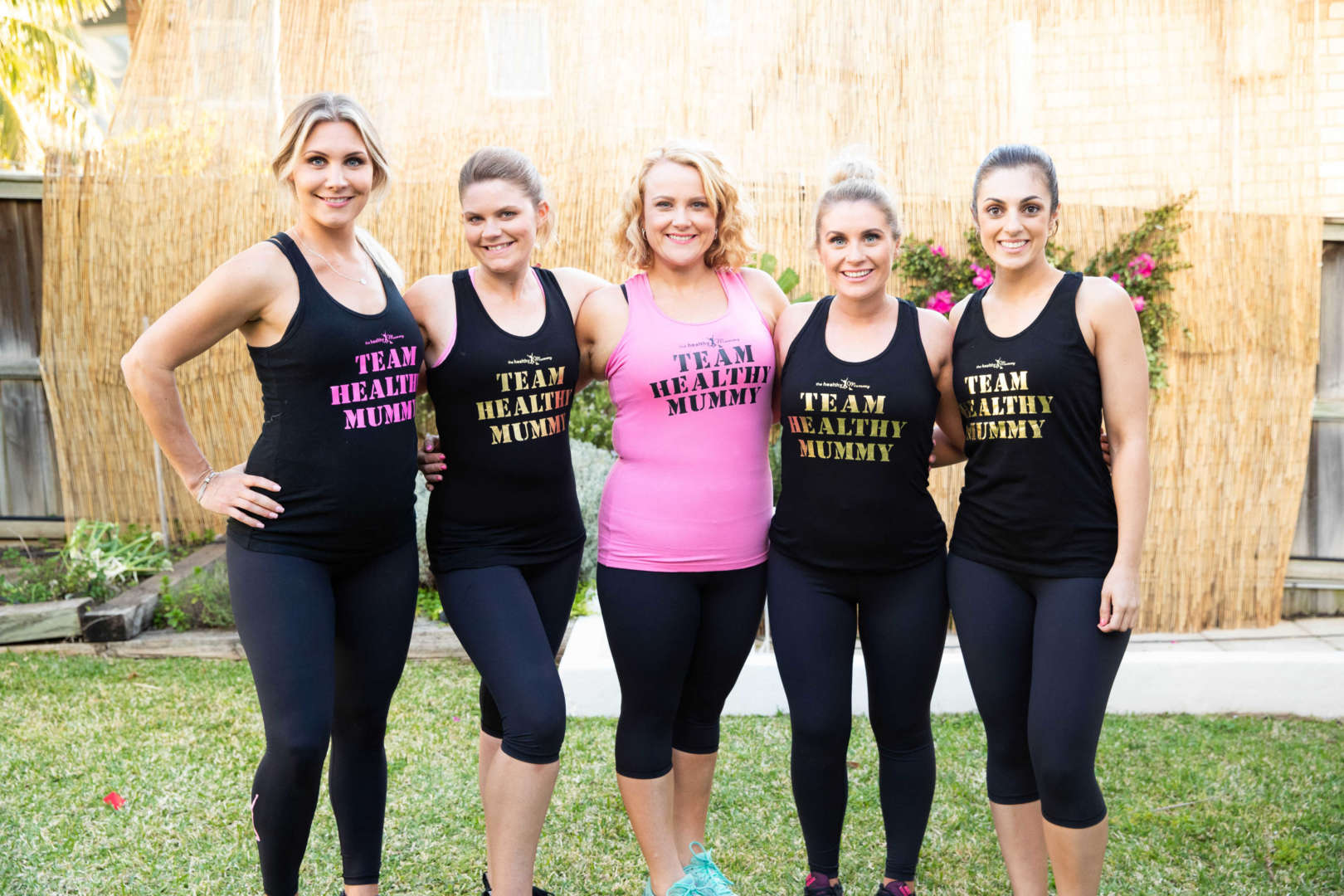 4. Include a positive action in your day
Whether it's doing a good deed for other people or for yourself, make sure you partake in a positive action daily. You can choose to volunteer at your local charity shop, homeless shelter or hospital.
Doing something for others who are less fortunate, gives you a sense of appreciation for what you go have and the deed itself makes you feel better about yourself. You can choose to do something for yourself such as buy a flattering dress, taking yourself off to a spa or a movie.
Practising self-care is essential to self-esteem because you are showing yourself that you deserve it, you're worth it and you need it.
5. Find your passion
When you are in the depths of low self-esteem, negative thoughts can drown out your interests and passions. Make a conscious attempt at restarting these, write them down in your journal and more importantly make it your goal to pursue them.
6. Redefine what failure means to you
What is a failure to you? Is it that you are a certain size and others in your virtual and social circle aren't? Is it because you have tried to exercise and diet for a couple of months and haven't been able to stick with it and regress back into old habits?
Try to redefine what you see as a failure – so you didn't stick with eating healthy and exercising last week, move on and get back on track.
Realise these failures are all part of the process, even the most successful person has failed at something but the difference is, they've gotten back on track and moved on.
Failure doesn't mean you can't achieve your goal and it certainly doesn't define your self-worth. 
5 top tips for living your life more CONFIDENTLY – from one mum to another
Healthy Mummy mum Kerrie Obrien shares her top five tips for living your life more confidently and how she has completely transformed her life.
Ever wondered what CONFIDENT looks like? Well, look no further than Healthy Mummy 28 Day Weight Loss Challenge member, Kerrie.
Now at 48 years old she is the healthiest, happiest and most confident she has ever been.
She shares five top tips for living your life confidently and what being 'confident' means to her.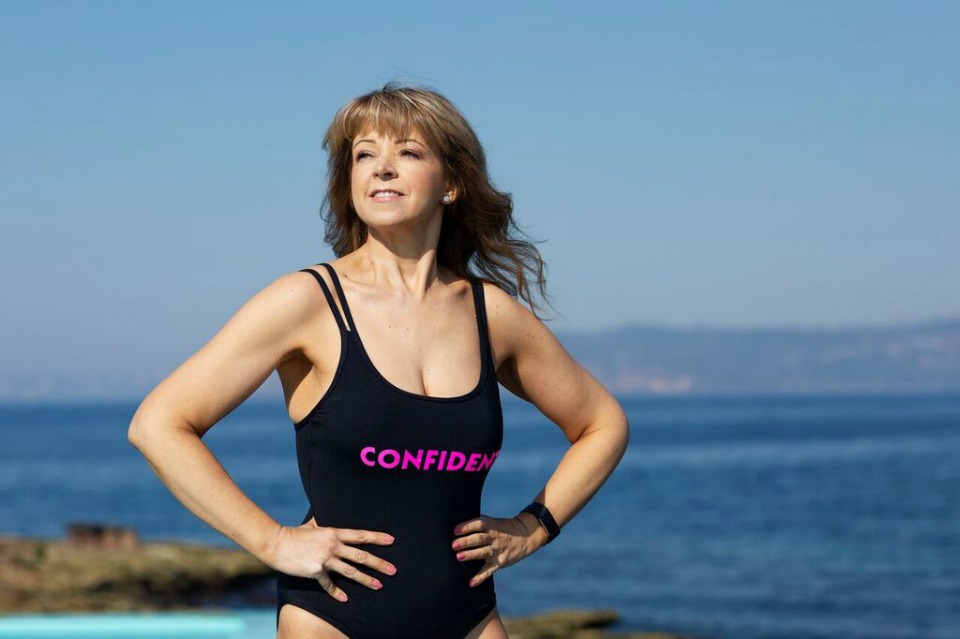 Living confidently
Healthy Mummy mum Kerrie is an inspiration to us all.
By following The Healthy Mummy 28 Day Weight Loss Challenges, smoothies and nutritional products she has lost 18kg in 18 months; is down from size 14-16 to a size 8; and is in the best shape of her life.
She was one of nine lucky mums invited to participate in the recent Healthy Mummy body confident swimsuit shoot where she got to choose a word that best describes her weight loss journey. She chose the word 'confident'.  And here's why!
Why 'confident'?
Kerrie says "The slogan CONFIDENT means that I can live my life confidently. I am confident that I am doing the best thing for my health, confident I can buy clothes that will fit and look great without stress, confident to try new things.
I now approach life head on with a confidence that I didn't have before and now I get out my comfort zone regularly… all thanks to The Healthy Mummy!"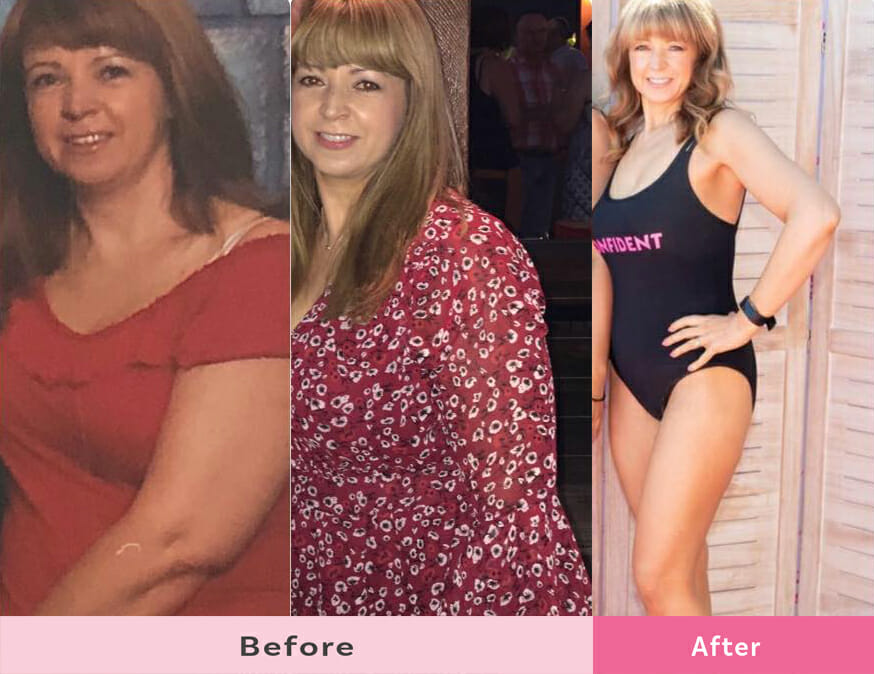 Life before The Healthy Mummy
Kerri was not always the confident mum you see here today. Read more about Kerrie's weight loss journey here.
She says "I am a 48 year old mum of 2 children. I had children later in life at age at 37 and 39. With my first pregnancy I put on 30kgs, the majority of which stayed with me after the birth of my second child.
At age 40 I weighed in at 86kgs. I had health problems including heart arrhythmia, and was diagnosed with rheumatoid arthritis of the knees.
I was looking for a way to lose the excess weight and feel healthy. I tried different things on my own over the years but without much success until I found The Healthy Mummy last year at age 47.
Results
In 18 months Kerrie has lost 18kgs, going from 77kgs to 59kgs. She says "my lowest weight since I was in my 20's. I am now in the fittest, healthiest and happiest shape of my life in years.
I used The Healthy Mummy 28 Day Weight Loss Challenges over 18 months, with an average of 1 Smoothie a day and the amazing Healthy Mummy community and support groups to achieve my weight loss goals".
Kerrie's 5 top tips for living your life confidently:
1. Try new things regularly – step outside your usual way of doing things… life often begins when you step outside your comfort zone
2. Don't negative self talk – your mind is your greatest tool in feeling confident.
3. Love your body – at all stages of your journey whether you are at your goal or not.
4. Believe in yourself and you will achieve your goals
5. Don't compare yourself to others – just focus on your own journey everyone is different

3 top tips for summer shredding:
1. EAT CLEAN – "Try to eat as clean as possible. Think lots of colour, lots of fruit and vegetables, with a variety of protein sources in your diet such as legumes, chicken, fish, red meat etc. Try The Healthy Mummy 3 day cleanse to help boost your metabolism and detox your system regularly". See 15 minute chicken, cashew and broccoli stir fry recipe.
2. MIX UP YOUR EXERCISE – "Mix up your exercise between cardio for weight loss and hand weights/ resistance bands for muscle toning and building lean muscle to burn more calories. The Healthy Mummy Tabata and Weights & Resistance Band exercises are both excellent for all over shredding and toning".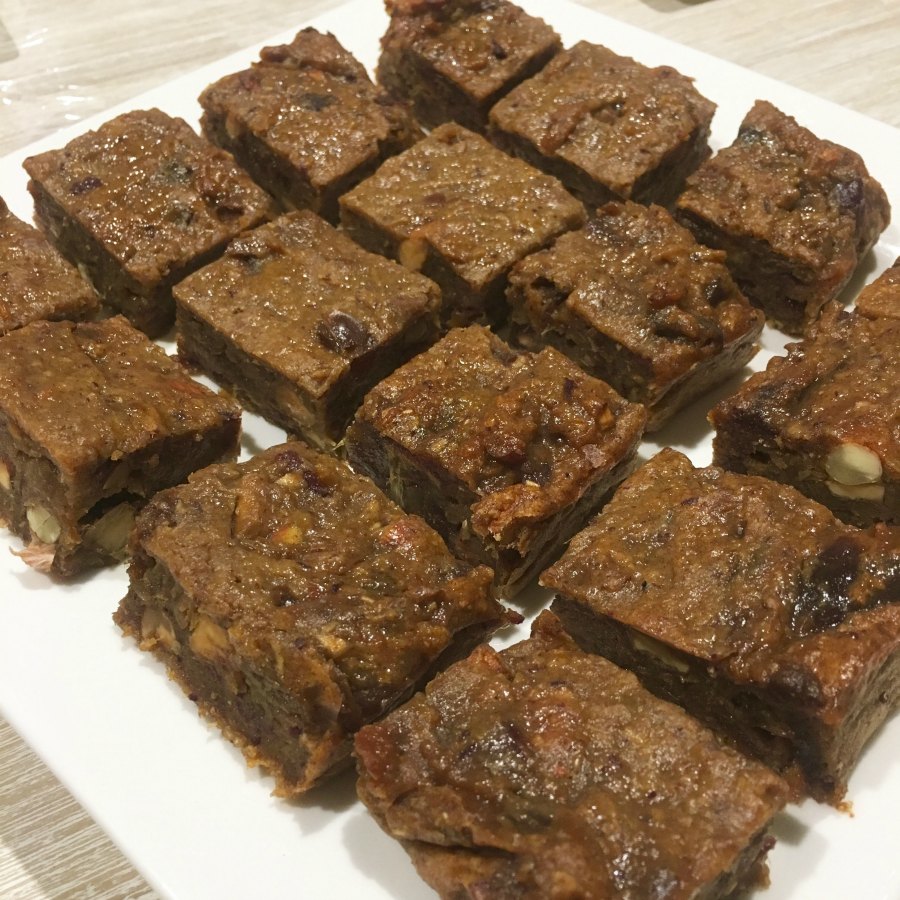 3. LIMIT YOUR SUGAR – "Try to limit the amount of sugar in your diet. There are lots of Healthy Mummy sweet treat recipes that use the natural sugars from fruit and dates, or raw cacao powder that taste amazing and will satisfy your sweet tooth still. (See Coffee and date slice recipe). I have found this to be a successful tool for weight loss especially if you are in a plateau."
If you have been overweight for years, if you think you are too old, if your post baby body changed dramatically from before, or if you have health problems…. you may think it's too late to lose weight and change your life, but Kerrie's got an important message for you… "it's never ever too late".
She says "If you embrace the Healthy Mummy challenges, tools and community it can change your life!".
The Healthy Mummy team are so thrilled for Kerrie and want to thank her for being such an inspiration. We believe all mums deserve to feel CONFIDENT in themselves!
8 tips to stop self-bullying and regain your self-love, from a mum who knows first-hand
Are you guilty of self-bullying? Healthy Mummy Mum Tammy shares her eight tips for ditching the negative self-talk and regaining self-love.
Mum Tammy Wardlaw knows too well about self-bulling and negative self-talk. She was a victim of her own harsh criticisms and suicidal thoughts which stemmed from severe postpartum depression (PND).
After adopting a healthy eating and exercise plan Tammy has completely transformed her mental and physical health. She has lost 32kg, regained her self-love, and is happier and healthier than ever before.
Tammy urges mums to stop being so hard on themselves and shares her top 8 tips to stop the negative self-talk and regain self-love.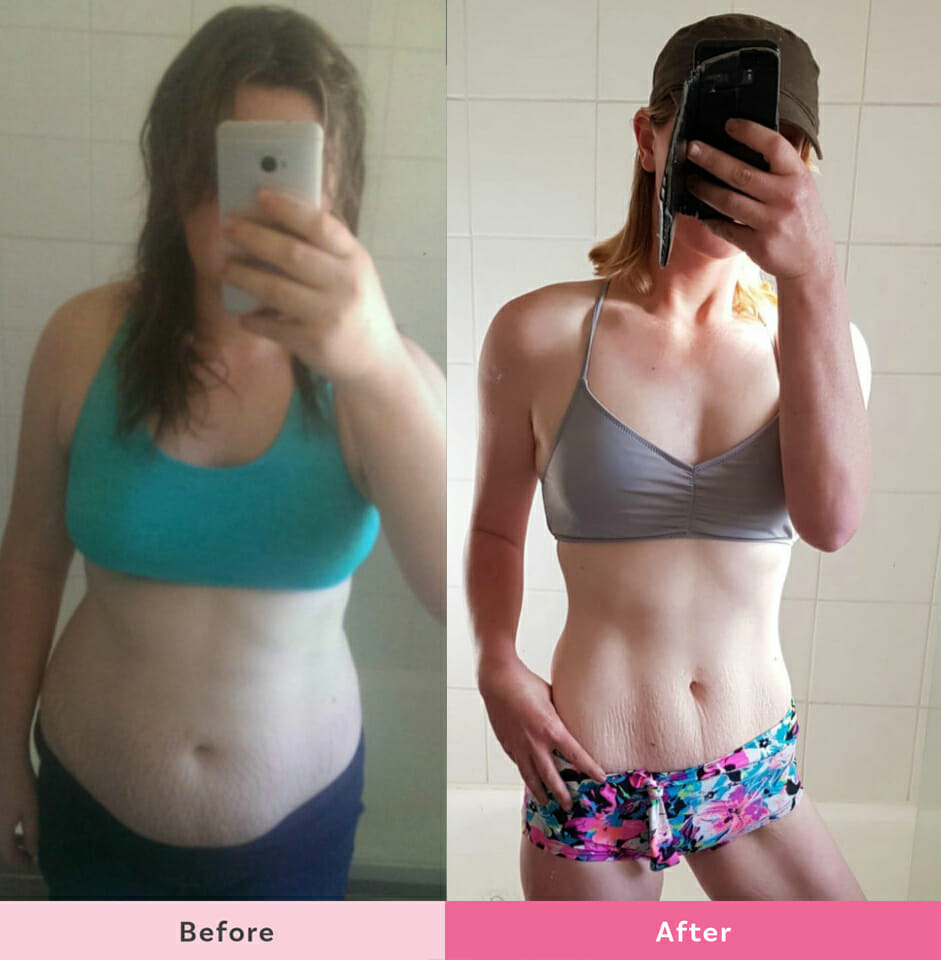 Healthy Mummy mum Tammy has suffered her fair share of bullying over the years. But instead of someone else bullying her, she was doing it to herself!
What is self-bullying?
Self-bullying is the act of pushing, pressuring, judging, and criticizing yourself to do, feel and think in ways that hurt or sabotage you. Sound familiar?
Sadly Tammy suffered severe PND in silence but eventually, the cracks began to show. Consumed with thoughts of helplessness and self-loathing, it wasn't long before the pressure took a toll on her relationship. A relationship break-up led to even more negative thoughts.
And Tammy is not alone. Millions of mums suffer self-bullying and self-doubt which is made even worse in this era of social media where it is too easy to compare ourselves to others.
She says, "The only difference with the girl in these photos below is the one on the left got severely bullied. … by herself! The one on the right is loved, she's a badass who keeps that bully in check. And the two in the middle? They were recovering from those years of harassment."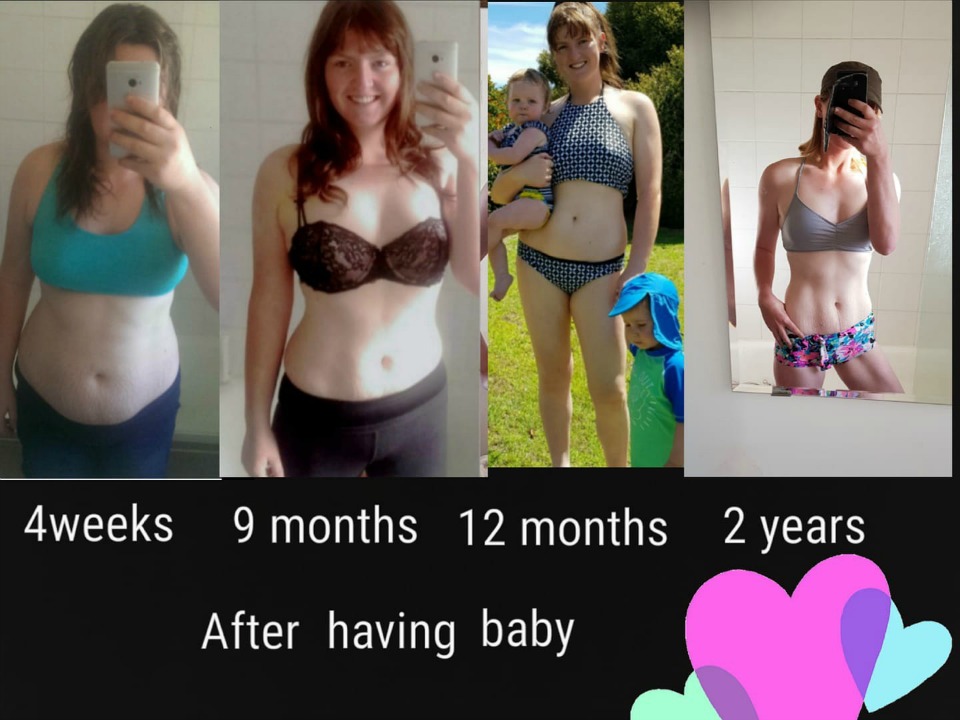 After signing up to The Healthy Mummy 28 Day Weight Loss Challenges and Healthy Mummy Smoothies Tammy started to lose weight and most importantly regain mental and physical strength.
Today she continues to lead a healthy and active lifestyle adopting the principals from The Healthy Mummy challenges and has a completely new outlook on life and self.
Happy, confident and positive, she urges other mums not to be so hard on themselves.
Advice to other self-bullying mums
Tammy says "I just want to remind you all to love yourself for who you are and how you look now. You are beautiful. Remember to tell yourself that.
"Yes, you may not be where you want to be just yet, but if you focus too much on where you want to be you will miss out on enjoying where you are now.
"And you are fabulous now! Be confident now. As confidence will make you strive to better yourself without hard work! It will happen naturally with confidence. Enjoy your body now.
"It is amazing and it is beautiful. Like I have said before, you only see what you want to see! So see the glass half full, not half empty!
"Remember to love yourself now, in this moment.
"As loving you will radiate confidence which will bring you so much joy and happiness to achieve your goals! With confidence and love in yourself, you will go that extra mile to better yourself
"Relax, you've got this ladies."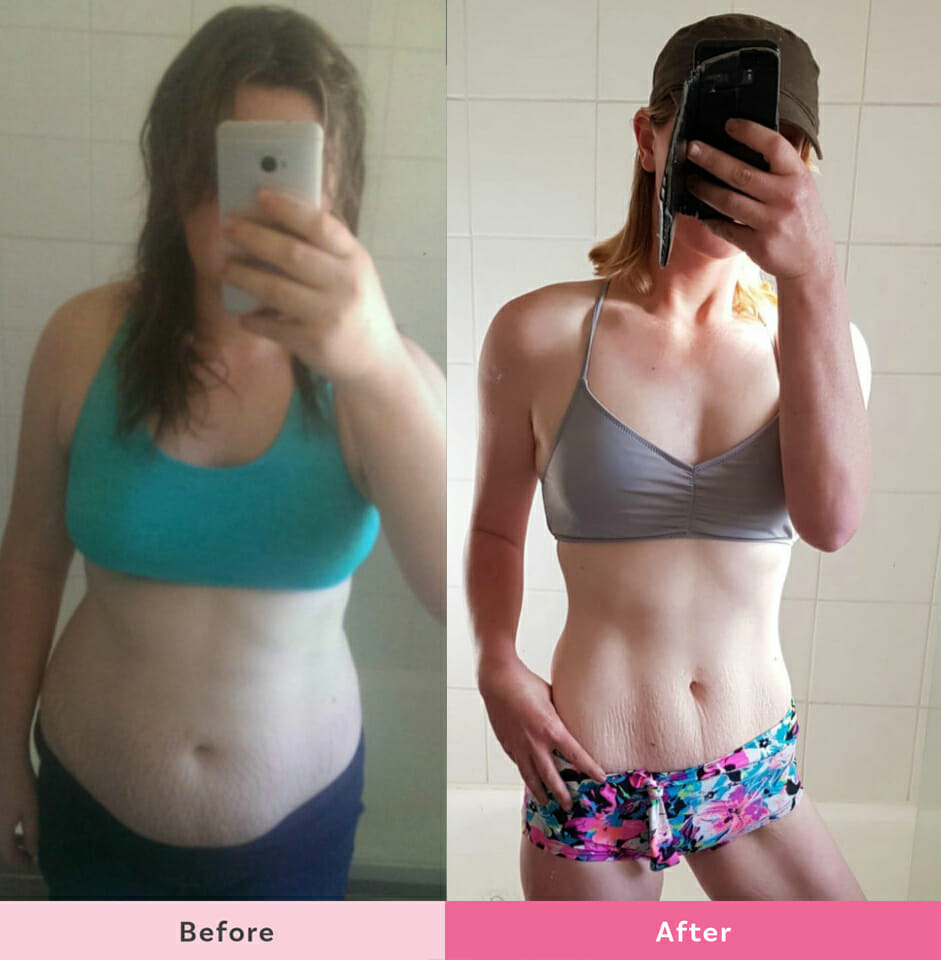 8 Tips for ditching the negative self-talk
Tammy advises:
DON'T beat yourself up because that one piece of chocolate ended up being the whole block.
STOP comparing yourself to others and being disappointed.
STOP pressuring yourself to succeed.
STOP trying to avoid failure!
DO eat that chocolate. Although aim for half a block this time. Be really dam proud you didn't eat the whole block! You'll start giving yourself your power back by seeking the positives.
START comparing yourself with yourself. Compare the things you did better today than yesterday. Be proud!
START being kind and learning patience. Believe in yourself.
START changing the way you associate with failure. Failure is NOT bad. It's GOOD. It's hard, yet excellent and exciting. It means you are trying and learning something new!
She says: "It takes time to transform. You need to be your greatest supporter NOW. You need to be passionate about becoming your greatest supporter.
"Believe that you have the power to transform. No matter where you are in your journey, you are amazing NOW. You need to tell yourself that".
We couldn't agree more with Tammy. The Healthy Mummy team would like to thank Tammy for sharing your valuable tips with us.
The Healthy Mummy's Facebook groups are a supportive, nonjudgmental and encouraging environment to help you on your weight loss journey.
However, if you feel you need direct mental health support, see your GP for a mental health plan or call Lifeline on 13 11 14. If you are in danger to yourself or others call 000 immediately.