Tips to help you manage the post-Christmas clean up!
With thousands of tonnes of waste created during Christmas, we're being asked to consider recycle when we do our Clean up, here are some tips
'Twas the day after Christmas and all through the house, there lay bags full of rubbish, wrapping paper and items to chuck out.
But with thousands of tonnes of waste created during Christmas, we're being asked to consider recycle what we can.
Here are some tips to help you manage today's clean up!
According to Choice, who spoke to Planet Ark, not everything can be recycled. So before you chuck out those plastic plates, broken Christmas lights or smashed glasses, read what you can and can't recycle.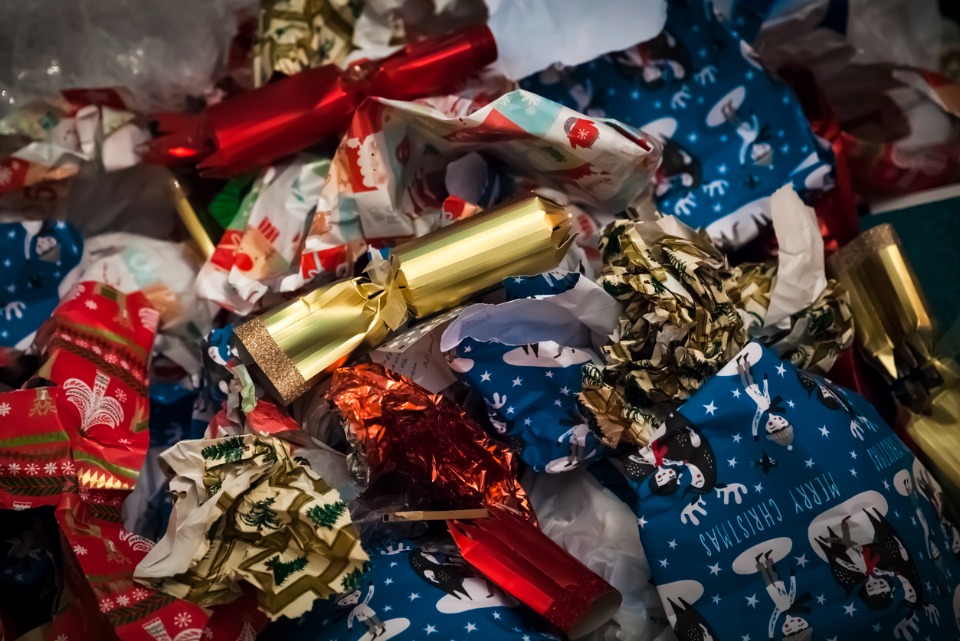 10 items that can't be recycled
1. Fairy lights, LED lights
These can't go in the recycling bin because they're electronic, and the fact that they're long and string/rope-like means they get caught in the conveyer belts of the recycling stations.
2. Champagne and wine corks
There used to be a network of collection points for corks which were turned into things like insulation, flooring and cricket balls.
But as the price of cork dropped with the introduction of screw tops, it became unviable to recycle corks.
3. Broken glassware and crockery
In almost all councils areas these are not recyclable because they don't melt in the recycling process at the same temperature as bottle and jar glass, causing lumps in the molten material.
They're a major contaminant and should be disposed of in the landfill bin.
Choice says that some councils around Perth, as well as in Lismore and Ballina in NSW, do take these in kerbside recycling, because they use the glass and crockery as an additive to road base.
5. Plastic plates and plastic cutlery 
Despite the amount of these that will be used over the holiday period, they're not recyclable. "The plates are probably too flat and may well be picked up as paper," says Brad Gray from Planet Ark.
"And plastic cutlery is entirely the wrong shape to be sorted by the recycling machines. So they need to go in the garbage (landfill) bin where they will take centuries to break down."
6. Tinsel 
Tinsel gets wrapped around the conveyer belts and other machinery. Tinsel should be reused every year. If tinsel is not reusable it should go to landfill. Look for alternative biodegradable or recyclable decorations.
7. Foil and plastic wrapping
While paper wrapping paper is recyclable almost everywhere, the foil and/or plastic wrapping 'paper' is not recyclable. It ends up in the paper recycling collection where it interferes with the recycling process.
8. Plastic Christmas trees
Plastic Christmas trees are reusable, but unfortunately when they're too old or broken, they have to go to landfill.
9. Tissue paper and napkins
These can't be recycled because they may be contaminated with food, but even if they're unused, by the time the paper's been reincarnated as a napkin or tissue, the fibres are too short to be used again.
9. Blow-up air mattresses
Those deflating air mattresses are most likely not recyclable. They'll go straight to landfill or you can patch them up and get another few years out of them, or use it for patches for the next one.
Choice suggests you could also cut it up and use the fabric as a waterproof liner in your car trunk, or as a cover for your barbecue or lawn mower.
What you CAN recycle:
Aluminium disposable baking trays
Cardboard and paper wrapping with lots of sticky tape
Real Christmas trees
Plastic cups and glasses
Moulded plastic packaging
Plastic and other toys, books – donate them to charity or give away
Car tyres
Prawn heads and ham bones – make them into stock, Choice has a recipe here.
For more information visit Choice here.
Have a healthy Christmas thanks to The Healthy Mummy Festive Cookbook
The Festive Cookbook is an absolute must-have this Christmas.
The eBook features everything from how to stay on track during the silly season to dos and don'ts on alcoholic beverages. The book also features a range of healthy yet delicious recipes including Starters, Sides, Mains, Desserts, Smoothies, Leftovers and Cocktails.