What you need to know about week 2 of the Belly Busting Challenge PLUS foods to help YOU lose belly fat
There is no doubt one of the most frustrating parts about losing weight and achieving the body of your dreams is looking into the mirror and seeing what is commonly termed "the overhang."
No matter how much weight you lose or how much the needle on the scale falls, when you look in the mirror you still see what can only be described as a deflated balloon looking back at you.
So, what CAN be done about these infuriating fat deposits? That's where this month's Challenge can help!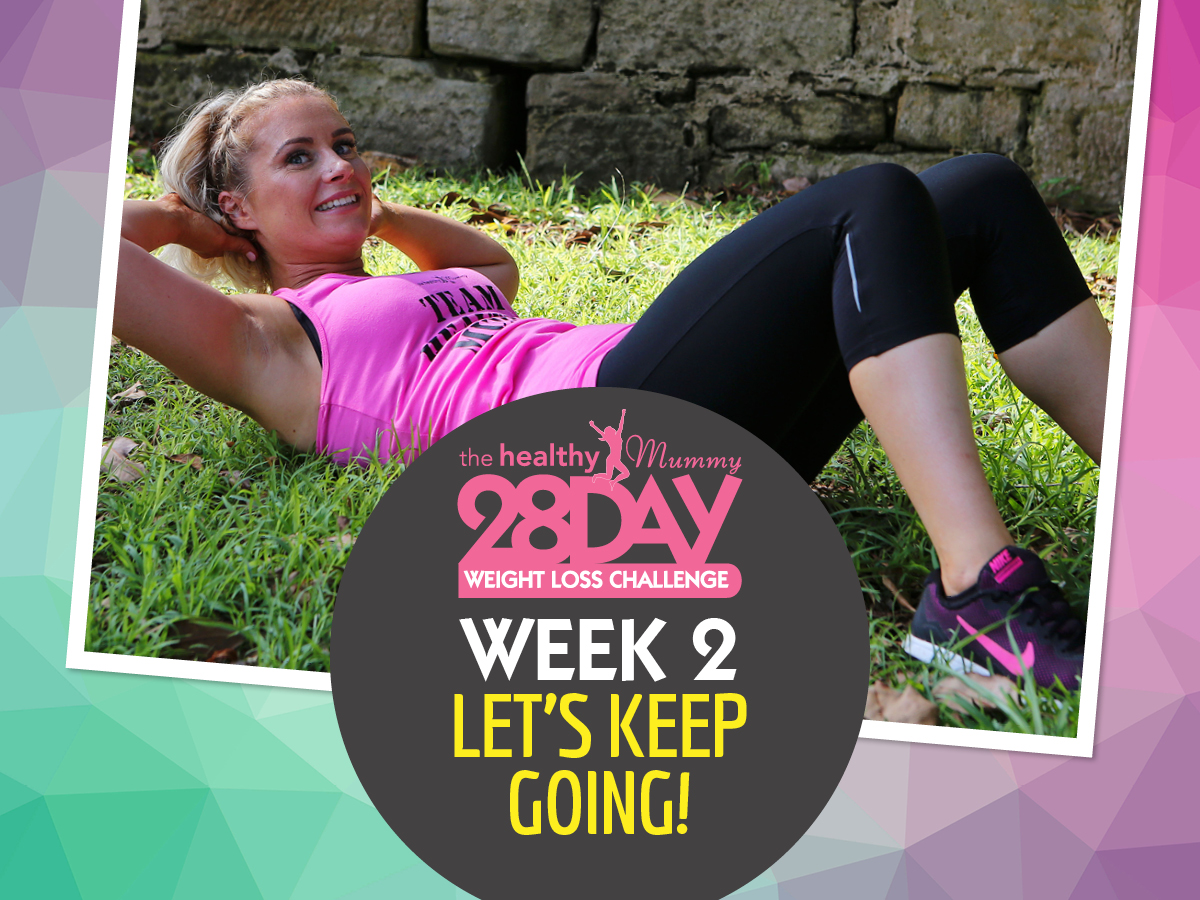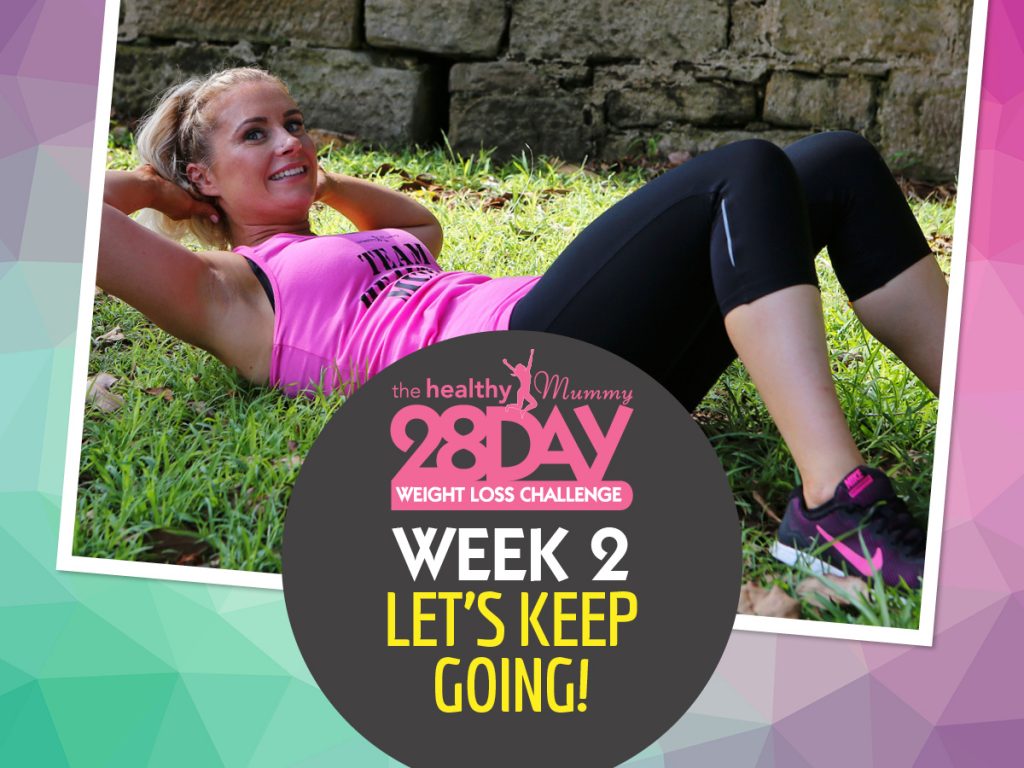 On the Challenge this week
It is week 2 of the October Challenge. As you well know, our Challenge this month is focussed on helping you strengthen, tone and tighten your core (and blast that belly fat of course, just in time for swimsuit season).
Our meal plan for this week (and the entire month of October) has been created by nutritionists to help you burn belly fat, tone up and help you hit your body (and flatter tummy) goals.
Our Daily Circuit Exercises this week incorporate a lot of core movements, helping you target different angles and muscles in your mid section. Think ball planks, oblique crunches and mountain climbers.
If you haven't already, be sure to incorporate x3 Healthy Mummy Core Workouts this week (find these under workout videos tab in Exercise Hub on Challenge App). These workouts are 10 minutes long, specifically designed to tighten the tummy, reduce belly fat and strengthen core muscles. These workouts are best done FOLLOWING your Daily Circuit Exercises.
Week 2 'TUMMY BLASTING' Meal Plan
There are many recipes to get excited over this week. The added bonus? They are 100 per cent belly-fat fighting friendly.
Here are 4 recipes we CAN'T WAIT to make (and eat) this week:
Quinoa and Raspberry Muffins – This muffin is delicious, berry-filled and moist. The use of quinoa adds protein, making it a perfect, nutritious way to start your day. What's more raspberries are rich in antioxidants and phytonutrients – which are key in metabolising fat.
Coconut Fish Hot Pot – A fantastic one pot wonder recipe. Loaded with protein, to help keep you full, and metabolism boosting ingredients such as ginger and chilli.
Chocolate Almond Slice – This slice is great to make in advance to ensure you always have delicious snacks on hand. The recipe contains healthy fats such as coconut oil, cocoa and almonds which will keep you feel fuller for longer, curb sugar cravings and help keep belly fat at bay.
Tofu, Broccoli and Bok Choy Stir Fry – A protein packed, vibrant green stir fry that's full of flavour and easy to prepare. What's more, takes less than 5 minutes to prepare and only 8 minutes to cook.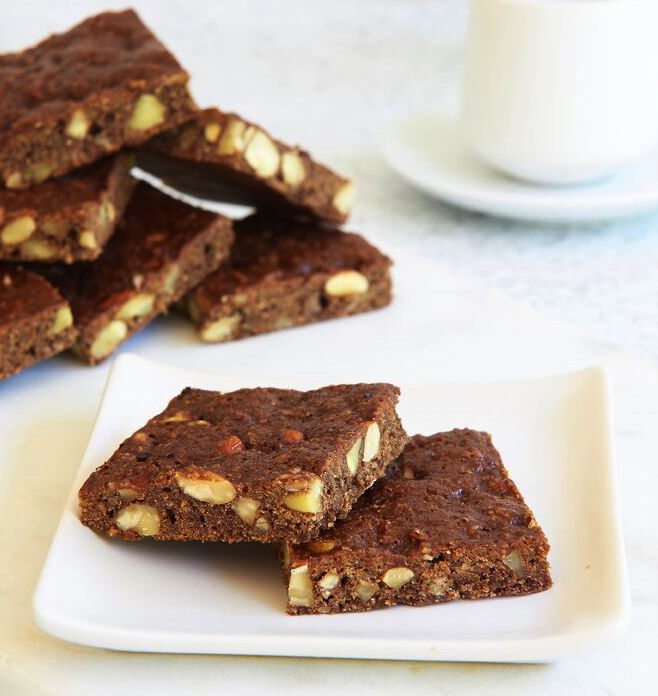 Top foods to include when you want to lose belly fat
Whether you are following our 28 Day Weight Loss Challenge or not, here are 4 types of food to include in your diet if you WANT to LOSE belly fat, according to nutritionist Elisha Danine.
1.High Fibre Foods
The best thing you can do for your body is to eat fibre. It helps to prevent weight gain, by reducing appetite and helping to normalise bowel movements.
There is some evidence that the weight loss effects of fibre target belly fat specifically,which is the harmful fat in the abdominal cavity that is strongly associated with metabolic disease.
The best high fibre foods to eat are chickpeas, apples, rolled oats, green beans, sweet potato and fresh berries.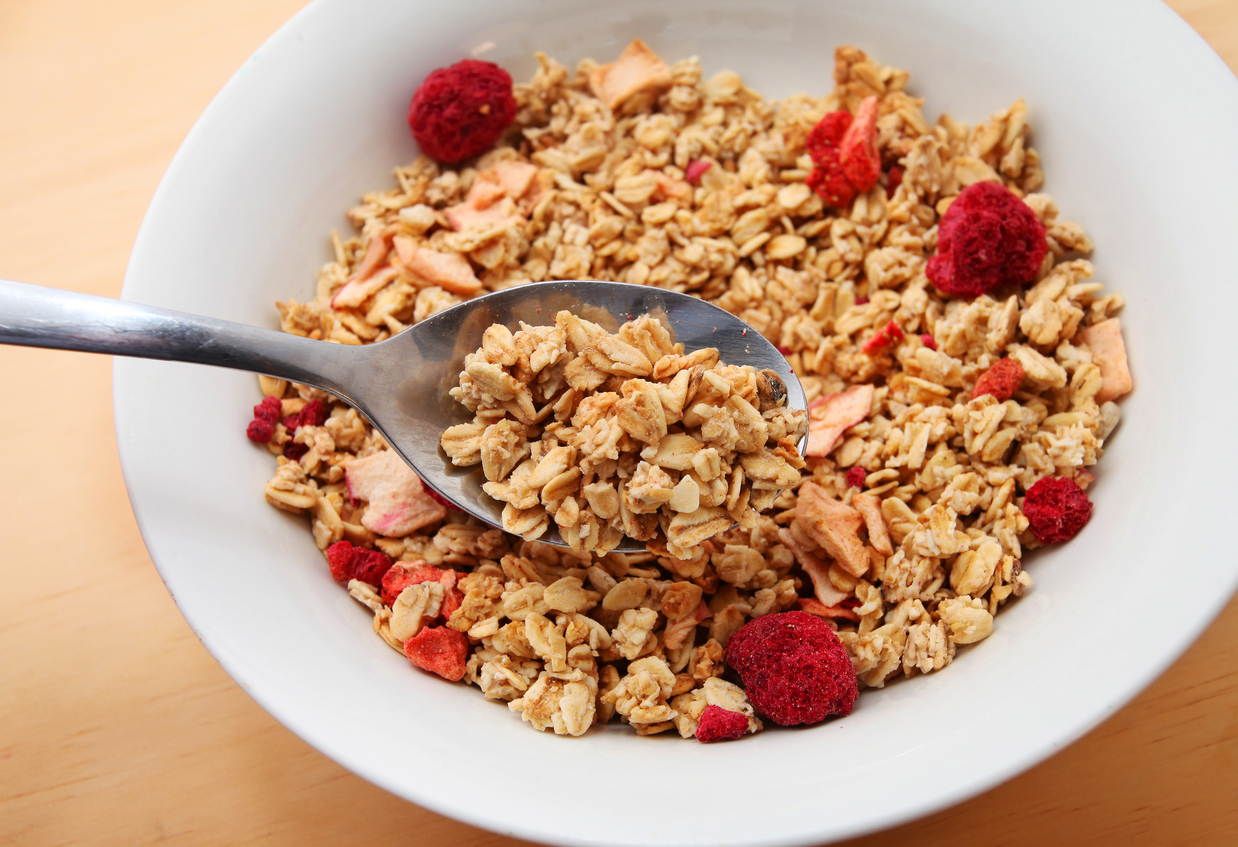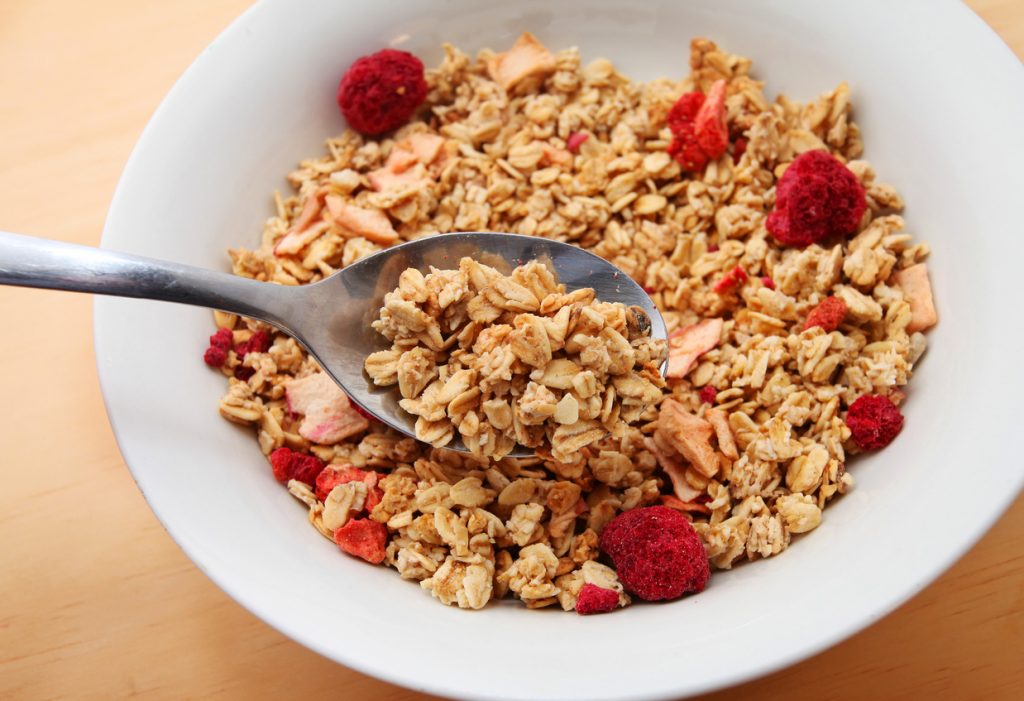 2.Leafy Greens
Greens are high in fibre and phytonutrients. They are also a natural detox for the body, helping to alkalize and neutralize stomach acid. Kale, baby spinach, wheatgrass and barley grass all promote alkalinity therefore helping with conditions such as IBS (inflammatory bowel syndrome).
This can help reduce some of the belly bloat.
3.Protein
By now you're all probably aware that protein is the macronutrient to eat to keep you fuller for longer. Proteins should be eaten at every meal and snack (if possible) alongside your carbohydrates and good fats.
The best sources of protein include foods such as boiled eggs, tinned tuna, nuts and seeds, low fat cheese, Greek yoghurt, chicken breast and leg ham.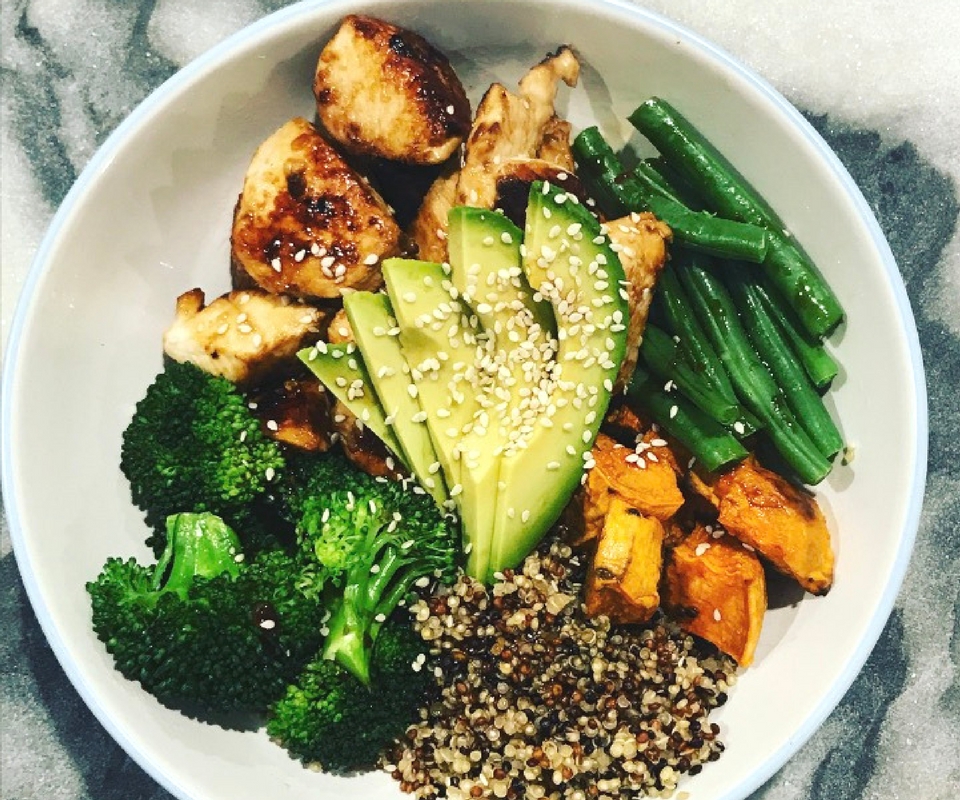 4.Spicy Foods
Spicy foods contain a chemical called capsaicin. By adding some chilli or capsicum to your meals you're helping boost your metabolism naturally, without any harsh accelerants.
Capsaicin also turns the bad, unhealthy white fat into fat-burning brown fat through a process called thermogenics. This is the process of creating heat from burning fat. So if you are eating a clean diet and are still having trouble moving the belly fat, this can help speed it up.
Connect with other mums to stay on track
Today between 11am and 1pm (AEST) be sure to log on to the Healthy Mummy Private Facebook Support Group. During this time our OCTOBER SQUAD MUMS will be discussing all things motivation, determination and goal setting/hitting.
They will reveal their very best tips on staying on track through the 28 Day Weight Loss Challenge PLUS what they love about the 28 Day Weight Loss Challenge App.
You can log on to / join our Healthy Mummy Private Facebook Support Group HERE.
This October…I am COMMITTED
Repeat after us ladies, "This October I am COMMITTED"
Tell yourself you can do it, and you WILL!
Let's gets ready to smash few the next couple of weeks and inch closer and closer to having the tummy of our dreams. Remember, we have got your back AND BELIEVE IN YOU!
It's time for you to believe in YOU!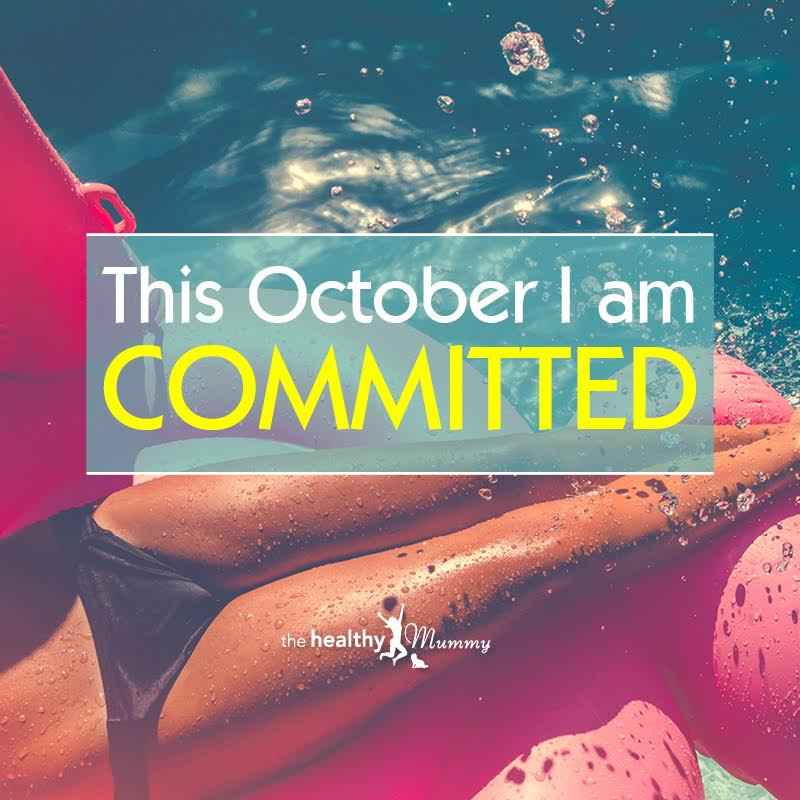 Not on the Challenge?
Not on the Challenge but want to take charge of your health and weight? Then be sure to sign up!
With more than 3,500 delicious (and healthy) recipes, 350 exercises & 24/7 support – the 28 Day Weight Loss Challenge  is designed (and proven) to help busy mums like you lose weight!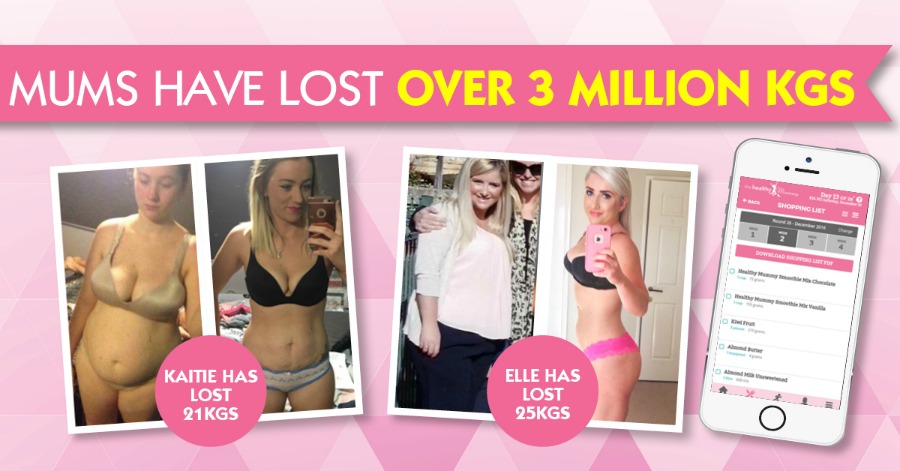 To learn more about our challenge OR to join – click here.