'WORLD FIRST BREAKTHROUGH' – New research by sleep expert whose own child died of SIDS, identifies babies at higher risk of suffering the condition
The new breakthrough study has identified a biochemical marker that could help detect babies more at risk of SIDS, while they are alive.
Sudden Infant Death Syndrome (SIDS) could be a thing of the past thanks to a world-first breakthrough at The Children's Hospital at Westmead.
The new breakthrough study led by Dr Caramel Harrington whose son died from Sudden Death Syndrome in 1991, has identified a biochemical marker that could help detect babies more at risk of SIDS, while they are alive.
The study confirmed what had long been suspected — that SIDS victims were unable to wake themselves up — but it went one step further by providing the why.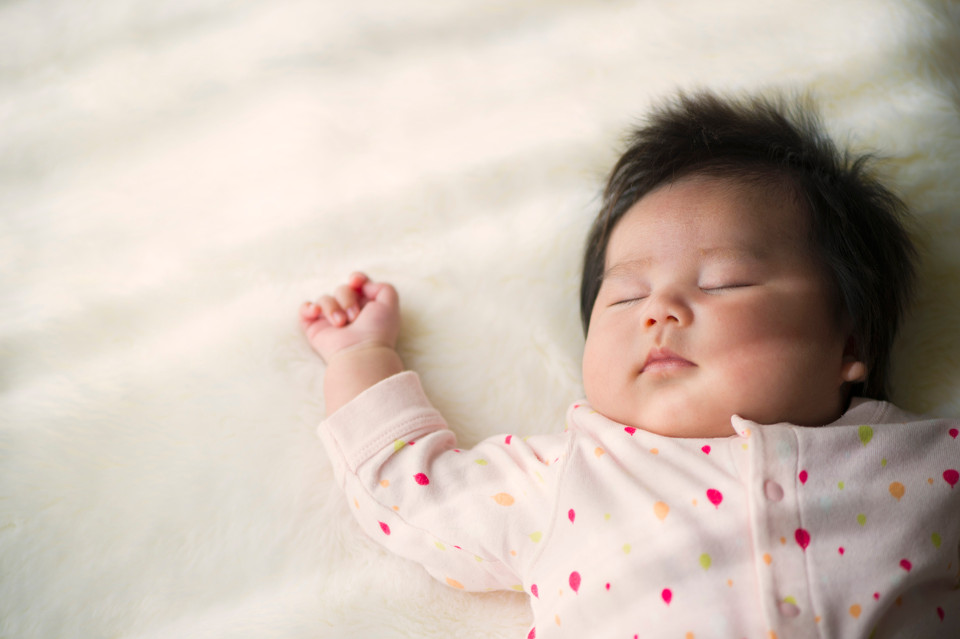 Published by The Lancet's eBioMedicine, the study found levels of Butyrylcholinesterase (BChE), an enzyme which plays a major role in the brain's arousal pathway, were significantly lower in babies who died of SIDS compared to living controls and other infant deaths.
This new research could not only be the proclaimed 'game changer' that provides possible intervention for babies susceptible to SIDS, but also provide answers to parents just like Dr Harrington herself, whose two year old son Damien died of SIDS 29 years ago.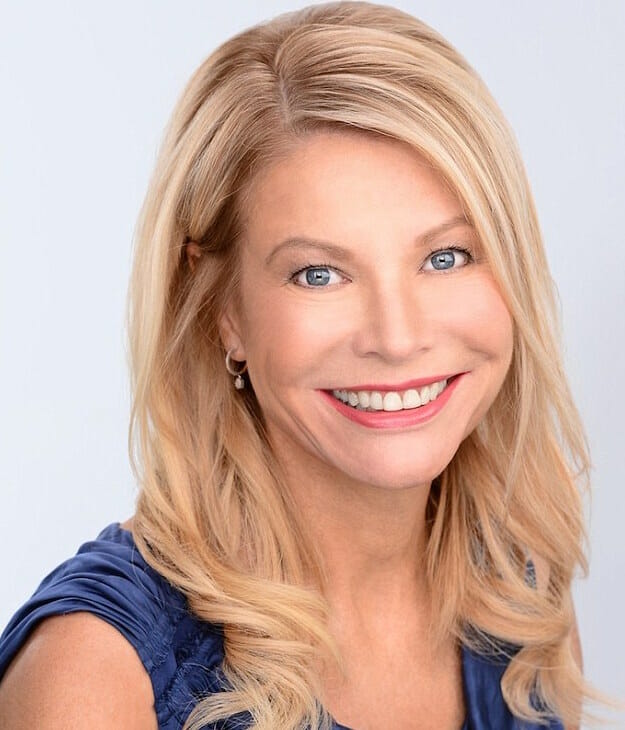 Dr Carmel Harrington told ABC news "My son, Damien, died suddenly and unexpectedly one night. It took me about two years before I could really take a breath again, and at that point, I thought I actually want to find out why he died.
"Nobody could tell me. They just said it's a tragedy. But it was a tragedy that didn't sit well with my scientific brain."
29 years on, and Dr Harrington has dedicated her career to raising awareness and finding answers about the causes of SIDS in healthy babies.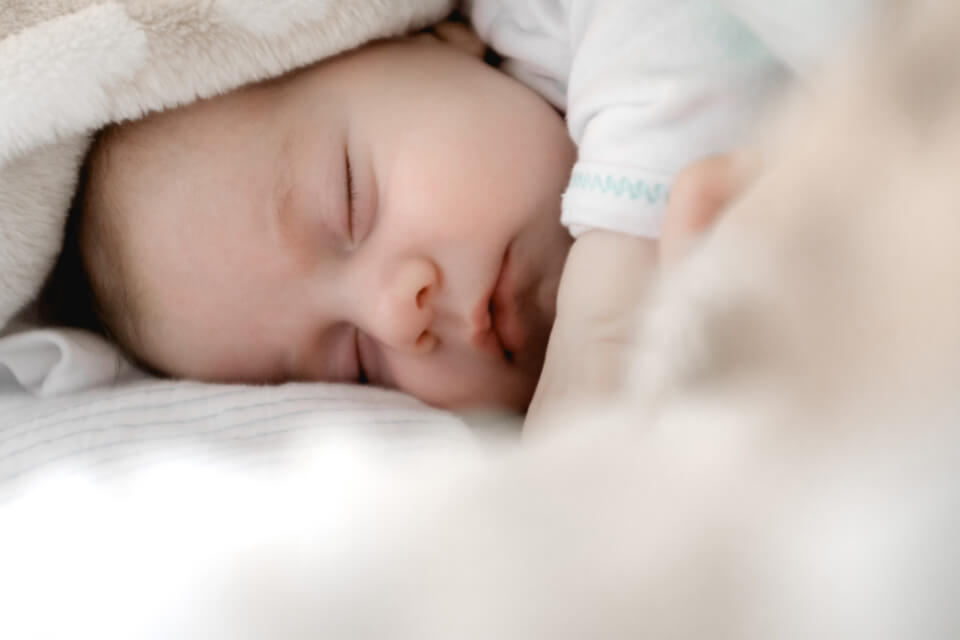 What this new research tells us
'Babies have a very powerful mechanism to let us know when they are not happy. Usually, if a baby is confronted with a life-threatening situation, such as difficulty breathing during sleep because they are on their tummies, they will arouse and cry out,' Dr Harrington told The Sydney Children's Hospital Network.
'What this research shows is that some babies don't have this same robust arousal response.
'This has long been thought to be the case, but up to now we didn't know what was causing the lack of arousal.'
Now that we know that BChE is involved we can begin to change the outcome for these babies and make SIDS a thing of the past.'
"An apparently healthy baby going to sleep and not waking up is every parent's nightmare and until now there was absolutely no way of knowing which infant would succumb. But that's not the case anymore."
What is SIDS
SIDS is the unexplained death of an apparently healthy infant less than one year of age, during a period of sleep. Most deaths happen during the first three months of a baby's life.
While the incidence of SIDS has been more than halved in recent years due in part to public health campaigns focussing on known risk factors such as sleeping face down, overheating and maternal smoking,  the rate of SIDS is still sadly responsible for two infant deaths in Australia every week.
Hope for the future
The next steps for researchers is to begin looking at introducing the BChE biomarker into newborn screening and develop specific interventions to address the enzyme deficiency. It is expected this will take around five years to complete.
'This discovery changes the narrative around SIDS and is the start of a very exciting journey ahead. We are going to be able to work with babies while they are living and make sure they keep living," Dr Harrington said.
To support Dr Harrington's SIDS research, visit Damien's Legacy.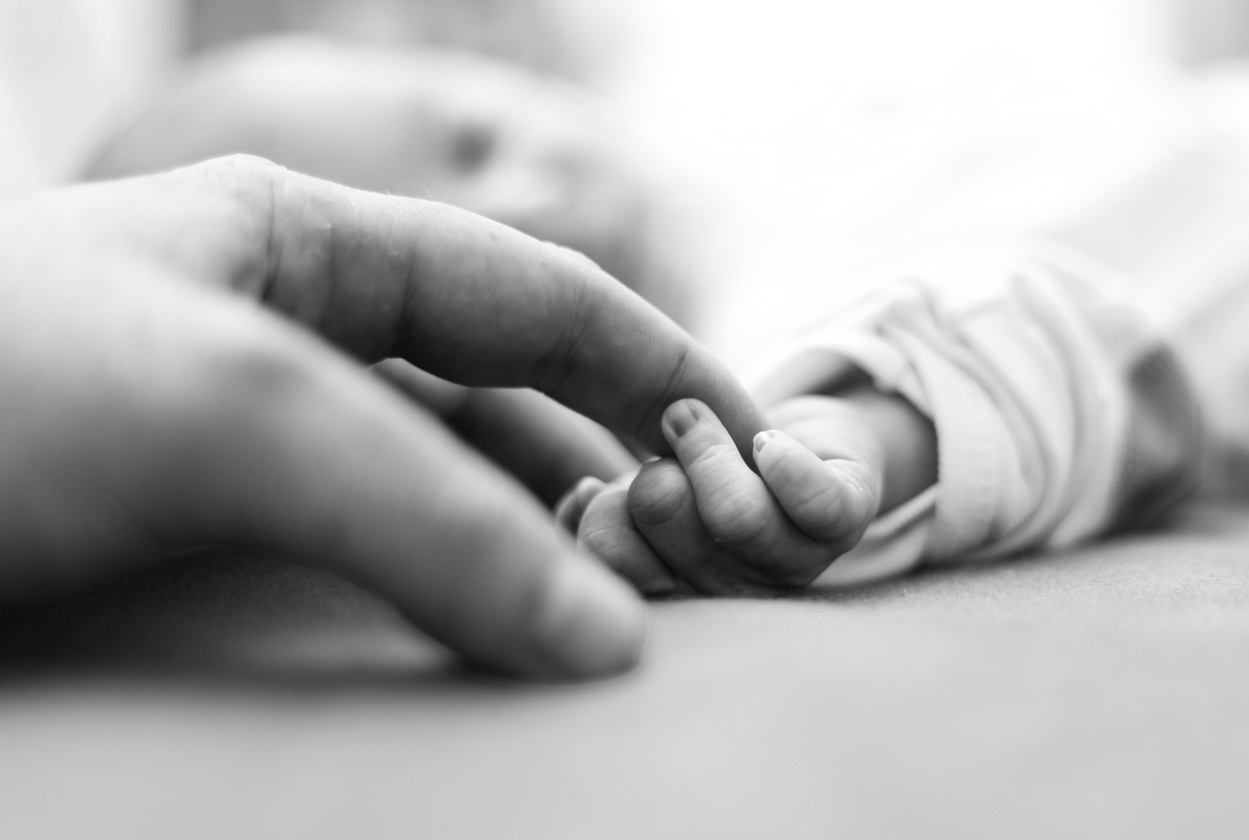 Reducing the risk of SIDS
SIDS is a rare condition and most deaths occur during the first three months of a baby's life.
Red Nose, a charity that aims to eradicate SIDS, suggest sharing a sleep area with a baby can increase the risk of Sudden Unexpected Death in Infancy (SUDI), which includes SIDS and fatal sleep accidents.
Here are its guidelines for parents:
Sleep baby on the back from birth, not on the tummy or side.
Sleep baby with head and face uncovered.
Keep baby smoke free before birth and after.
Provide a safe sleeping environment night and day.
Sleep baby in their own safe sleeping place in the same room as an adult care-giver for the first six to twelve months.
Breastfeed baby.
Choose a safe cot which meets Australian Standard AS2172.
Ensure a safe mattress which is firm, clean, flat and right size for cot.
Tuck blankets in firmly or use a safe baby sleeping bag.
Do not use a pillow, cot bumper, lamb's wool, soft toy or doona in the cot day or night.
If you want more information on SIDS, you can read more here. For support, the SIDS Bereavement Support Services can be accessed by calling 1300 308 307.
For more new mum advice – join The Healthy Mummy's New Mum Support Group
Becoming a mum – especially of the first time – can be an exciting, daunting, confusing and interesting experience. You certainly step into a whole new world – that often feels a whole lot unfamiliar.
Breastfeeding, formula, dummies, cots, mastitis, baby health and development – there are so many things to know and understand.
If you are a new mum wanting to connect with other new mums, ask questions and share your own experiences – you should join The Healthy Mummy's New Mum's Facebook Private Support Group.