Wow! Rebecca shares the secret to her INCREDIBLE booty transformation
Mum-of-two Rebecca Harman shares the secret to her INCREDIBLE booty transformation and weight loss.
Seriously, this is booty goals ladies! Check it out below.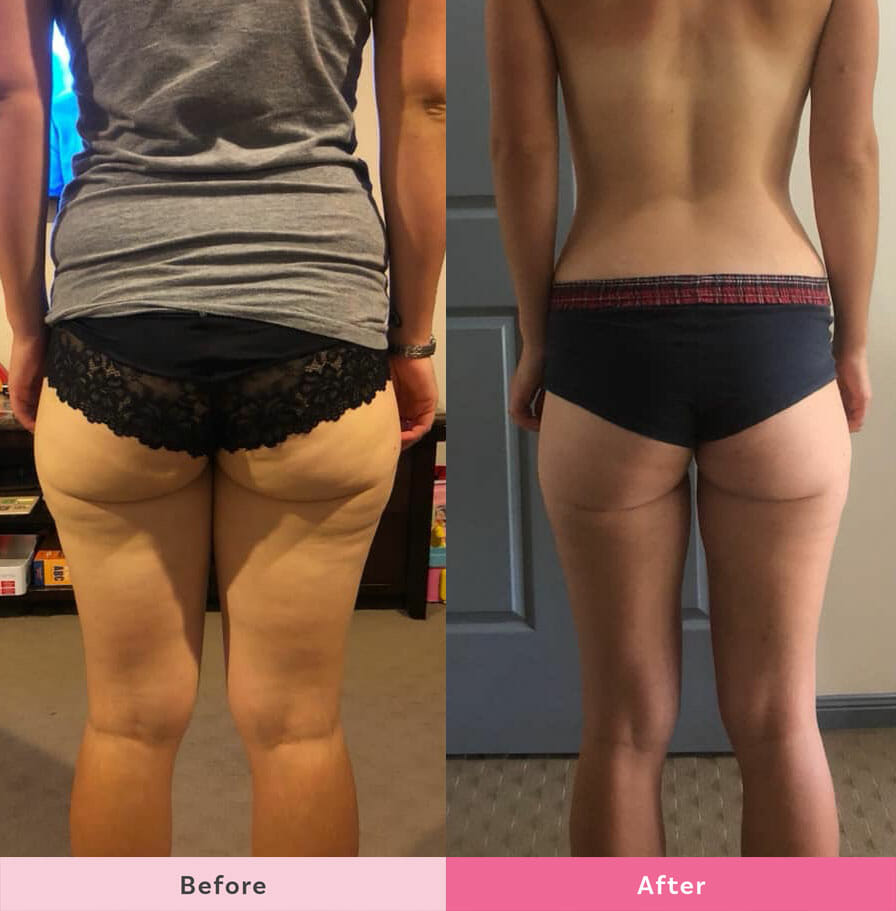 Rebecca is a 27-year-old stay at home mum with 2 children (ages 3 and 16 months).
She has been a Healthy Mummy 28 Day Weight Loss Challenge member and smoothie lover since her second baby was born in August 2017 and says "I have loved every minute of it.
My favourite thing about the 28 Day Weight Loss Challenges is that the recipes are so easy and delicious!".
Although not a big fan of paying too much attention to the number on the scales her body transformation is very apparent.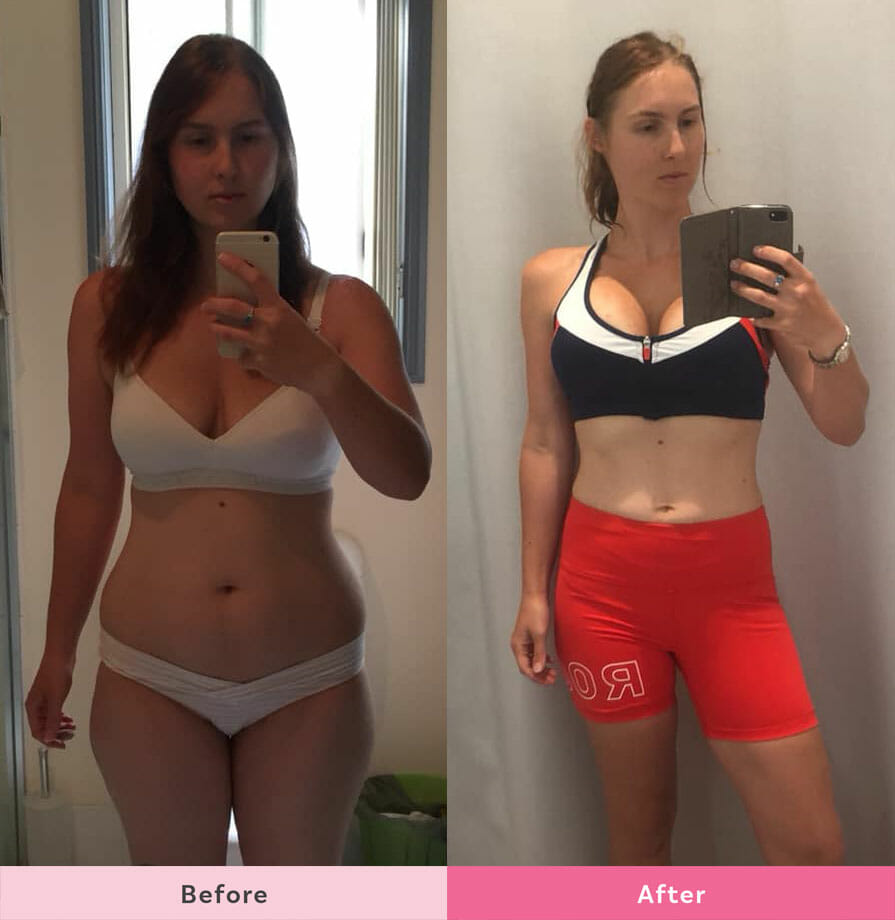 "The photo on the left was taken a couple of months after my son was born in 2017, this was after a healthy pregnancy (thanks to following The Healthy Mummy!) so I wasn't even at my biggest.
I had already lost 6kg just by using the smoothies. (I had joined The Healthy Mummy 28 Day Weight Loss Challenge that week). On the right is today".
"My goal is to get the peachy booty of my dreams"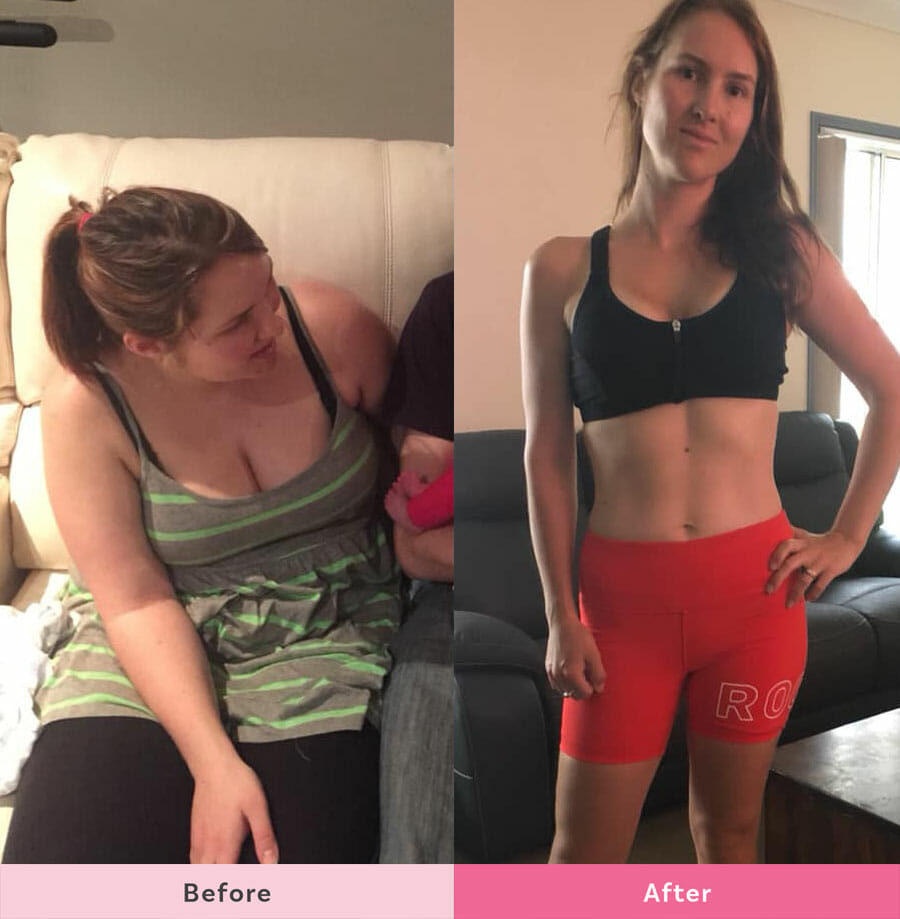 Rebecca is one of the thousands of mums currently taking part in The Healthy Mummy 28 Day Weight Loss Challenge which focuses on bums and tums.
Not yet 100% happy with her booty transformation she says "this is a transformation in progress. I've still got toning to do but slowly and surely I'm getting there! My goal for 2019 is to get the peachy booty of my dreams".
Well Rebecca, the team here at The Healthy Mummy think your booty is rather perfect already!
The secret to Rebecca's incredible booty transformation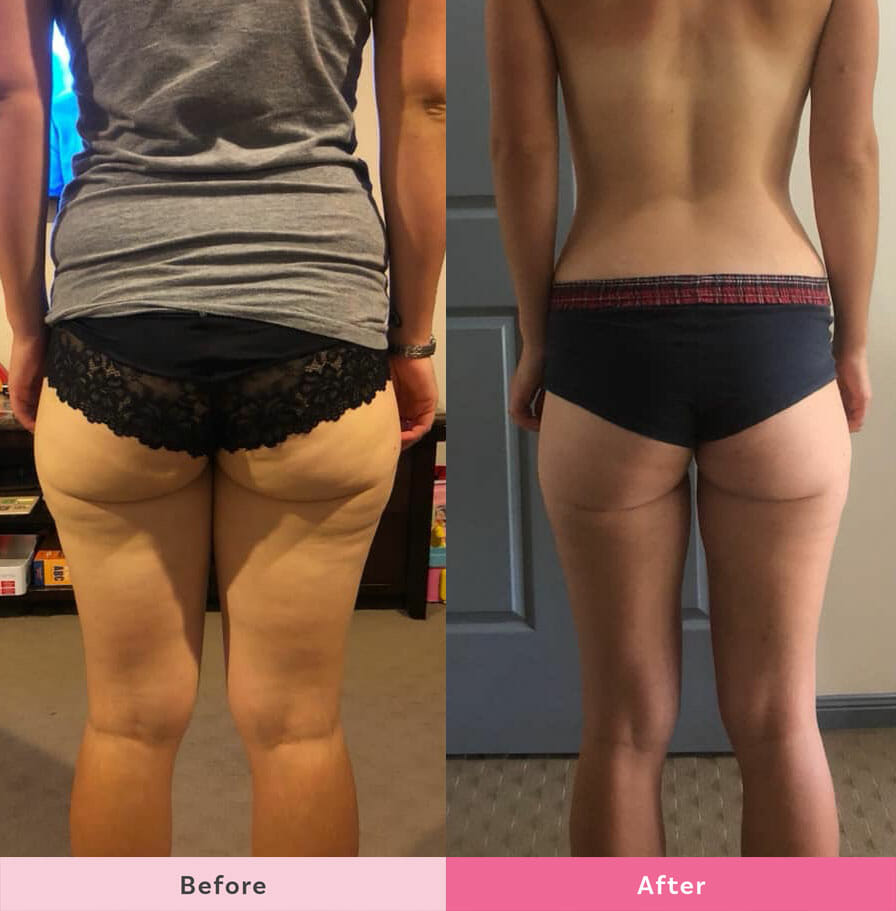 Curious about her incredible booty transformation, we had to ask Rebecca the secret to her success.
Rebecca says "I always had a chunky bum so it's definitely a challenge! 
She credits her progress to date to hard work, consistency and determination and says "I:
Exercise five days a week. Two group fitness classes a week and walk three days or do the butt and thigh /or HIIT workouts in The Healthy Mummy App.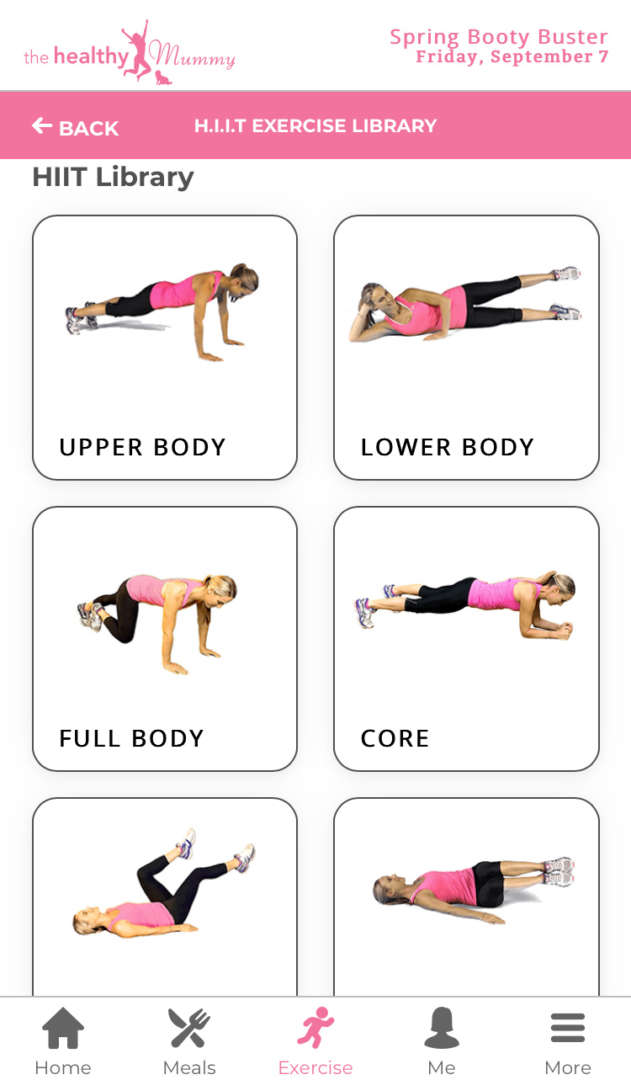 Do 100 squats and 100 hip thrusters most days on top of the other workouts.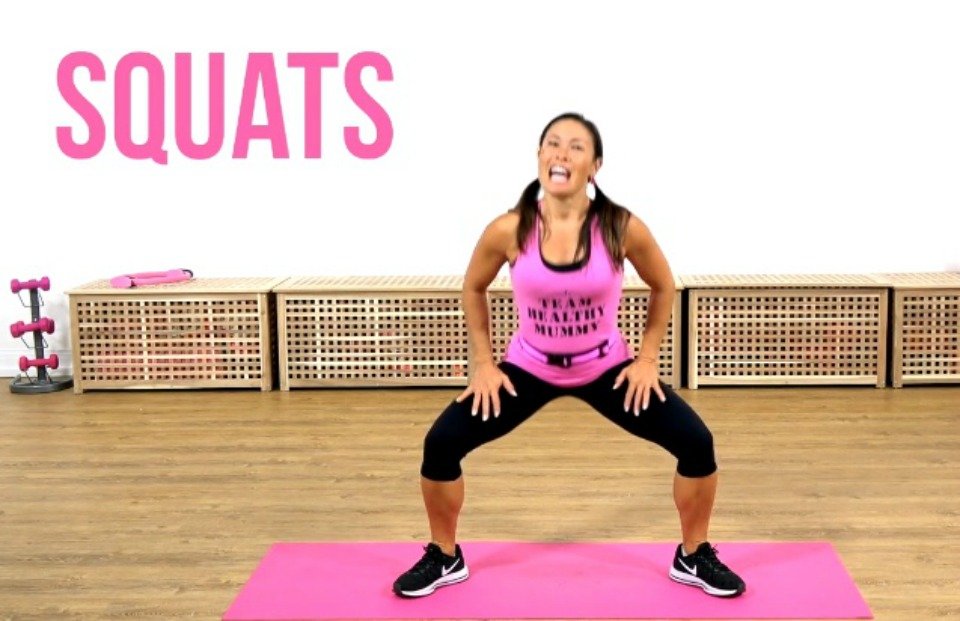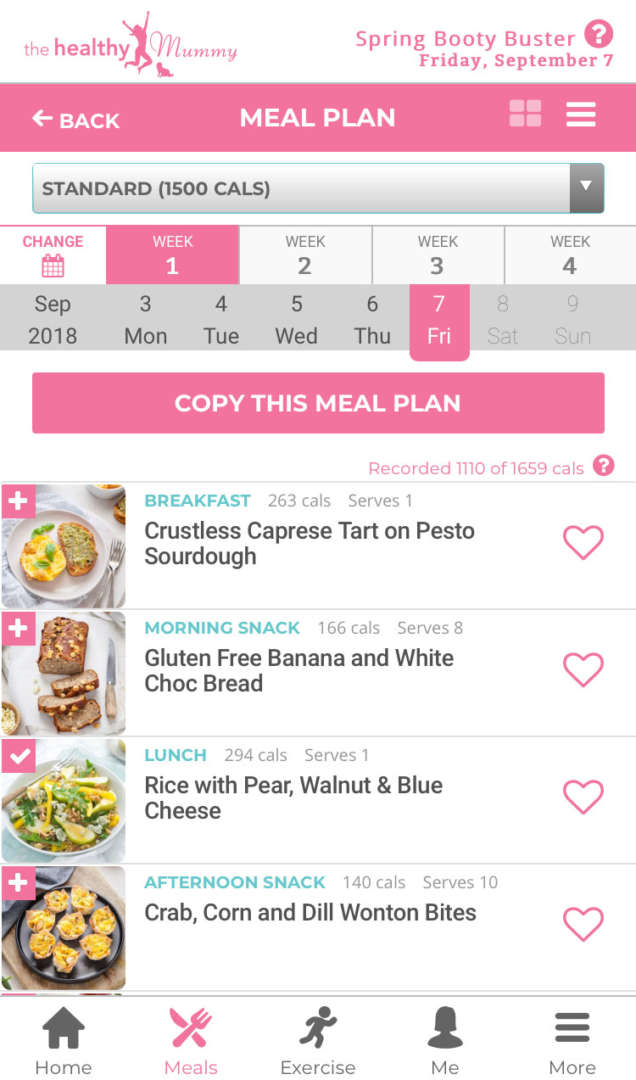 Start most days with a Healthy Mummy Smoothie. One of her favourites is the Iced Coffee smoothie in which she combines The Healthy Mummy coffee smoothie mix, oats, cocoa,  almond milk and ice. YUM!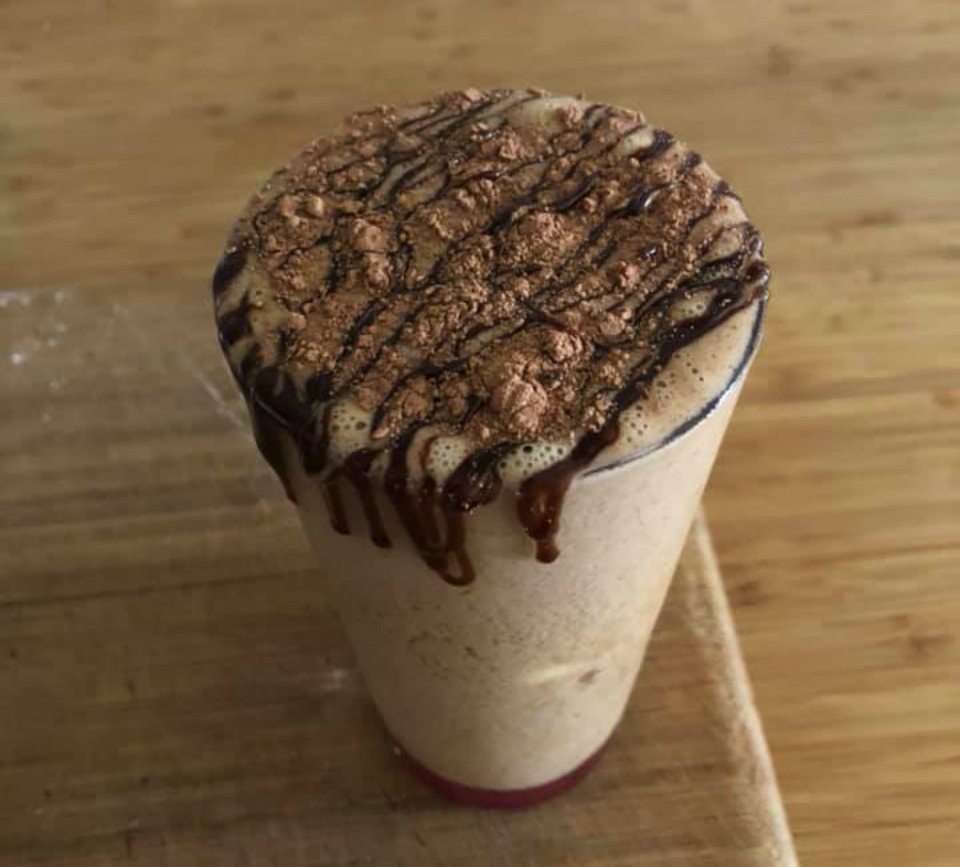 Drink around 3-4 litres of water a day.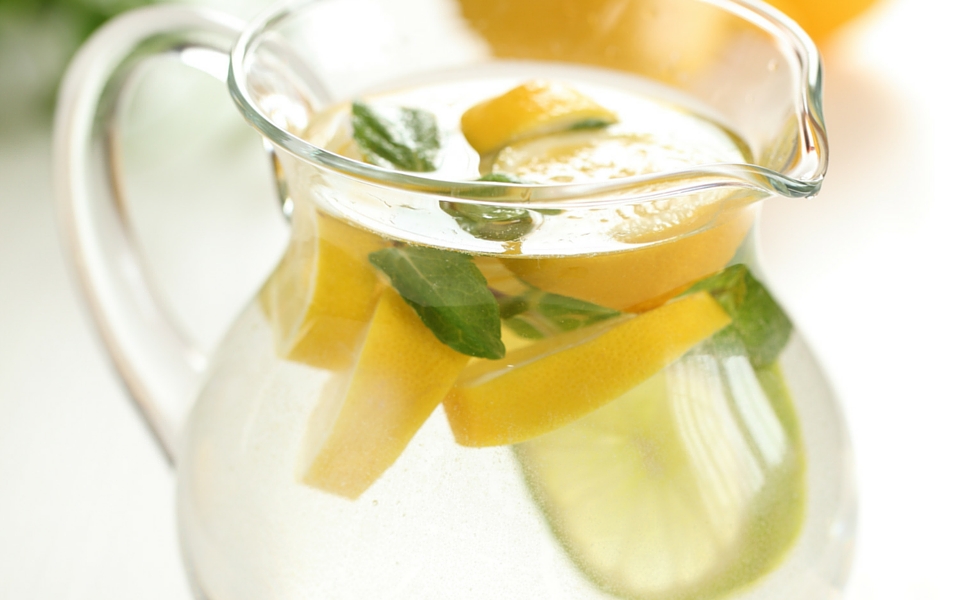 Surprisingly we found out that Rebecca doesn't dry brush or use any creams.
"My confidence has skyrocketed"
Rebecca credits The Healthy Mummy program to her improved confidence. She says "My body confidence has skyrocketed since taking charge of my health with the 28 Day Weight Loss Challenge and Healthy Mummy Smoothies.
I can't believe how easy it was! The challenge recipes are so delicious and are a big hit with my family.
My goal for 2019 is to tone and get a booty to be proud of! This is a big struggle area for me, so I will need to work my butt off (literally!)
So if you're struggling just know that everyone has their rough patches in this journey, I certainly do!
If you slip up then that's ok, it happens!
Just pick yourself up, dust yourself off and don't give up. You're stronger than you think!"
The Healthy Mummy team would like to thank Rebecca for sharing her inspiring results with us.
Are you ready to become a Healthy Mummy and get the booty of your dreams?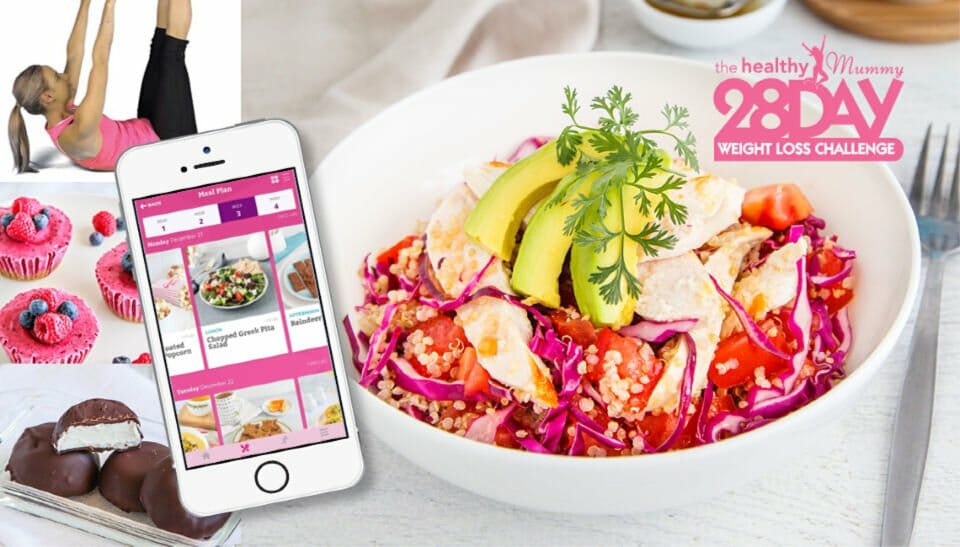 If you are wanting to lose weight and improve your energy – not to mention – help improve your overall health and wellbeing – our 28 Day Weight Loss Challenge is an awesome program to check out.
Our 28 Day Weight Loss Challenge includes:
28 days of at home exercise routines (no gym needed) – with video instruction
Customisable and breastfeeding friendly meal plans (including 7 Day Cleanse)
Time-efficient exercises for busy mums – under 30 mins
Challenge combines Pilates exercises with interval and circuit training (HIIT)
Suitable for basic to advanced fitness levels
Home to thousands of EASY-TO-MAKE recipes!
To learn more about our 28 DAY WEIGHT LOSS CHALLENGE CLICK HERE or purchase our Smoothies.