Easy and Healthy 3 Ingredient Pancakes – Egg and Flour Free!
Is there anything better than delicious fluffy pancakes for breakfast? Yes, ones that only have three ingredients and take less than 5 minutes to whip up!
This easy and healthy egg and flour-free pancake recipe will be your new go-to. It's the perfect QUICK batter using pantry staples that will make a no-fail recipe base for a healthy and filling breakfast or snack.
Scroll down for the recipe and watch how easy they are to make!
So what's in them?
All you need for these yummy pancakes are these three basic ingredients.
And that's it!
Oats are nutrient dense and high in fibre making them a  great ingredient to include in your breakfast or snack as they're healthy but filling. Bananas are also loaded with potassium, vitamins and micronutrients, making them a great combo for a nutrient packed brekkie.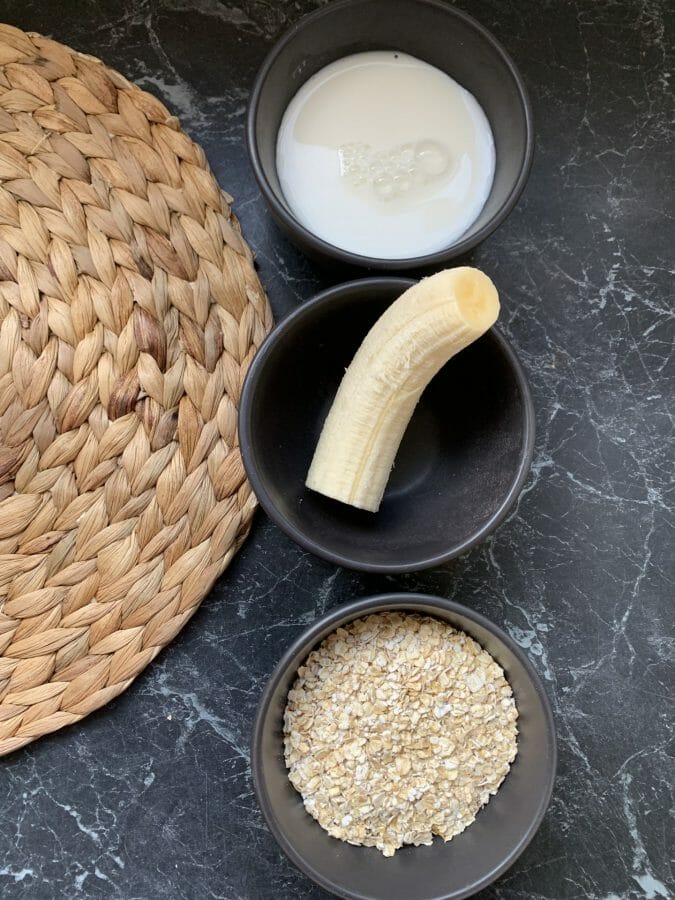 What's more, these pancakes are super budget friendly at only 20 cents per serve!
You can meal prep this recipe and pop it into lunch boxes, freeze them for later, have them as a snack or a main meal for breakfast time. Using common household ingredients, a blender and minimal cooking time you'll be in and out of the kitchen quicker than your tummy screams HUNGRY!
See her the recipe here!
Easy and Healthy Banana Oat Pancakes
These quantities serves 1 making 6 pikelet sized pancakes or 3 regular-sized ones. Calories approx 260 per serve.
INGREDIENTS: 
½ cup oats

1/3 cup milk
½ large banana
METHOD:
Heat up a non stick frying pan on medium heat.

Pop all ingredients into a blender and blend until smooth.
Pour your pancake mix into the pan, making 6 palm size pancakes
Let them cook on one side for 1-2 minutes before flipping and then 1 minute once flipped
Once cooked, plate up and go nuts with your favorite toppings! Honey, maple syrup or Greek yoghurt, the possibilities are endless!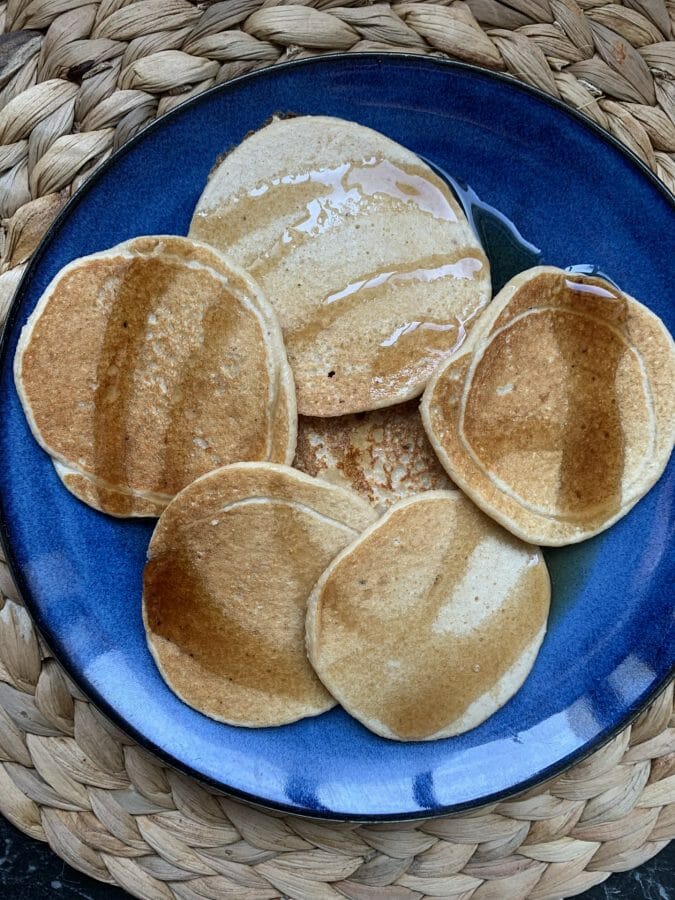 Watch how easy these Banana Oat Pancakes are to  make here
The beauty of this recipe is that you can also customise it for anything your heart desires!
You could try adding to the mix:
A tablespoon of dark choc chips
2 chopped up strawberries
1/4 of a cup of blueberries
1 tablespoon of chia seeds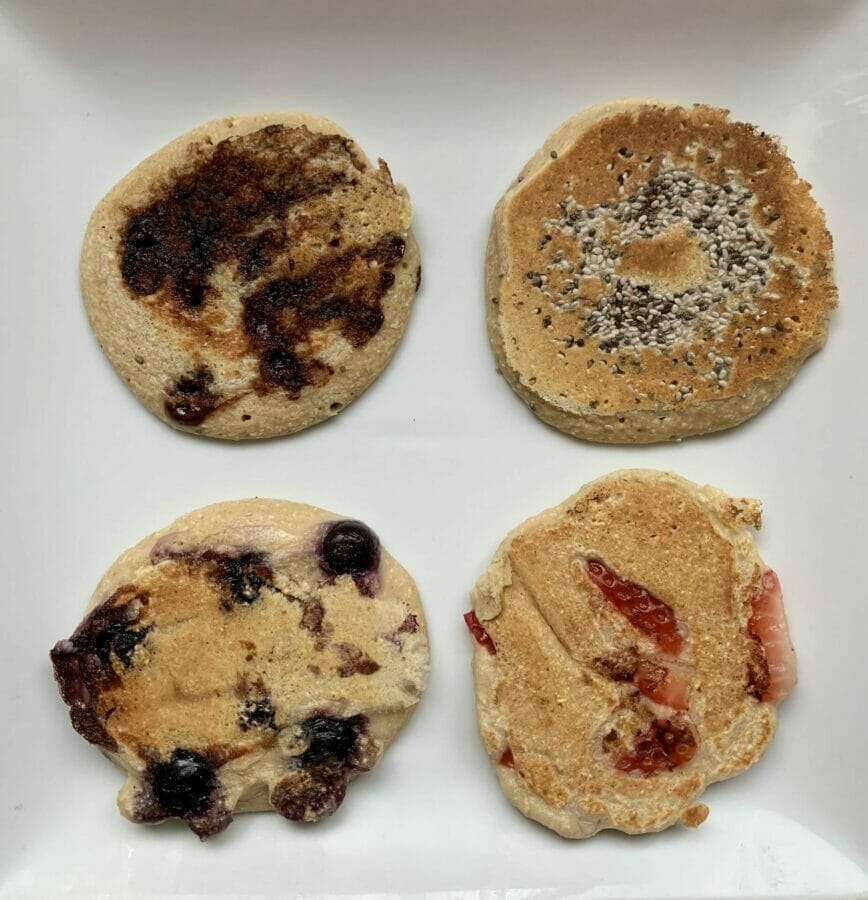 For thousands more amazing recipes,  join the 28 Day Weight Loss Challenge.