Healthy breakfast ideas
If you're looking for some healthy breakfast ideas, then we have some great ideas for you from our 28 Day Weight Loss Challenge recipe app.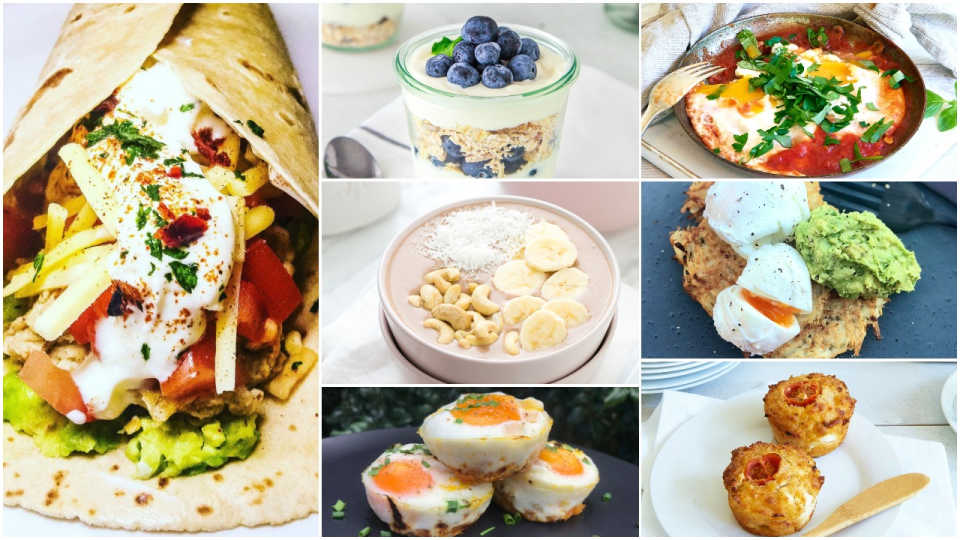 We all know that breakfast is the most important meal of the day. It helps kick-start our metabolism and gives us the energy we need to face the day.
But a shocking statistic shows that 50% of mums skip brekkie! Many mums don't have the energy or time to enjoy breakfast so choose to skip it.
As busy mums, our own needs tend to fall to the bottom of the priority list – especially when rushing the kids out the door. However, skipping breakfast can be associated with a higher BMI as well as lower energy levels throughout the day.
If you are looking for some healthy breakfast ideas, then we have some great ideas for you from our Healthy Mummy App. There are even some that are perfect for eating on the go for those really busy mornings!
Easy and healthy breakfast ideas the whole family will love
One thing that busy mums are always looking for are healthy and easy breakfast ideas that even he fussiest eater will eat. Or ones that you can meal prep the night before to enjoy on the go between school drop-off or going to work.
We've rounded up some healthy breakfast ideas that will fit any morning routine and are delicious to boot. Whether you like seasonal fruit, greek yogurt, overnight oats, banana bread or scrambled eggs, we've got a healthy breakfast idea for you.
Sweet potato and egg brekkie bites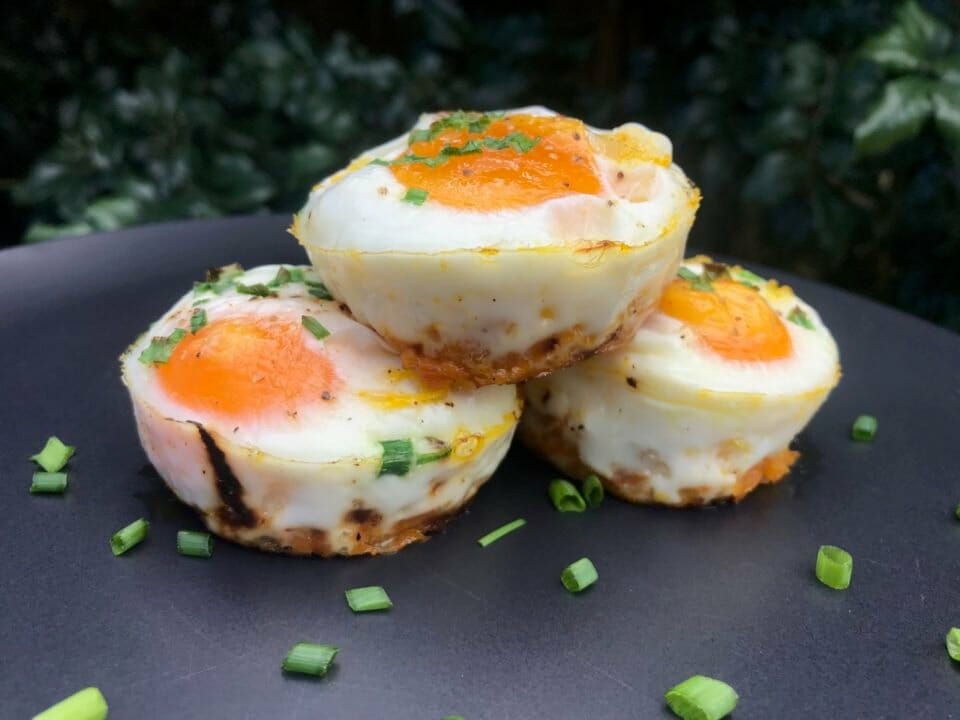 How good is a super quick and easy breakfast? How about a super quick and easy breakfast that's both HEALTHY and can be eaten ON THE GO?
Even better! These delicious Sweet Potato And Egg Brekkie Bites are the perfect 'grab and go' breakfast for those mornings when you need to get out of the house, pronto. They also make a fantastic, protein-packed snack.
Nutty toasted muesli and yoghurt breakfast sundae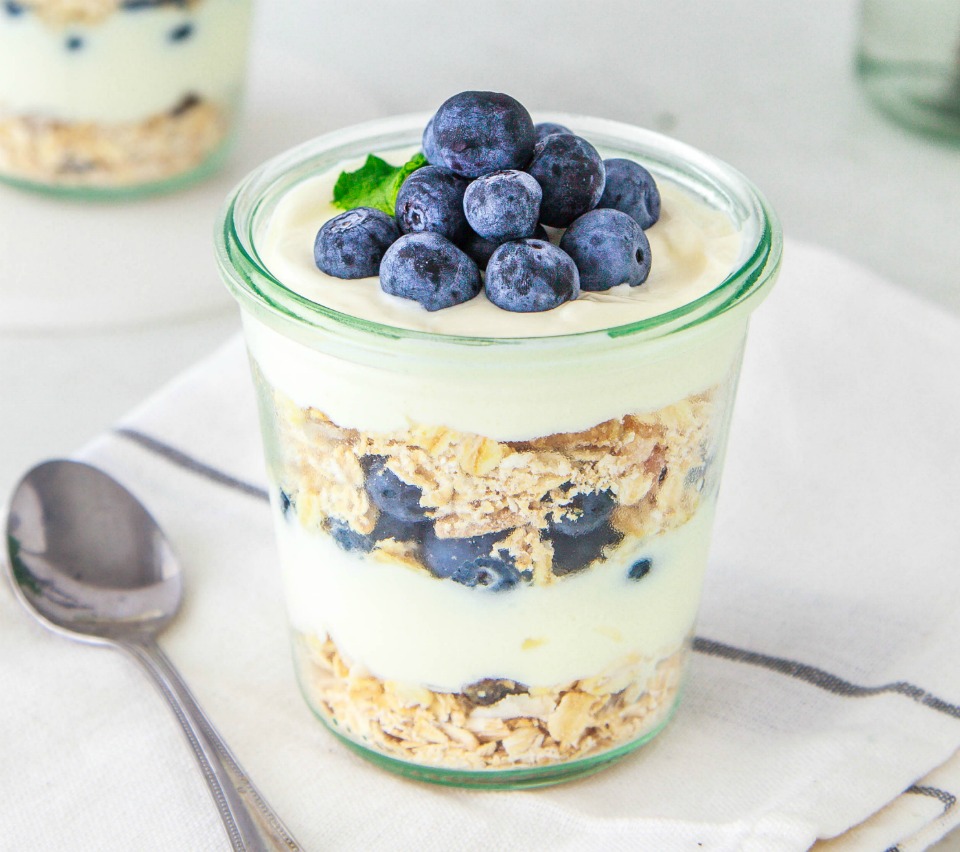 Make this deliciously nutty muesli ahead of time and you've got a super healthy breakfast that only takes 30 seconds to throw together in the morning.
Depending on your tastes and dietary requirements, you can make this recipe vegan by using coconut yoghurt instead of traditional natural or Greek yoghurt.
Get this recipe here.
10-minute Italian-style egg brekky – just 221 calories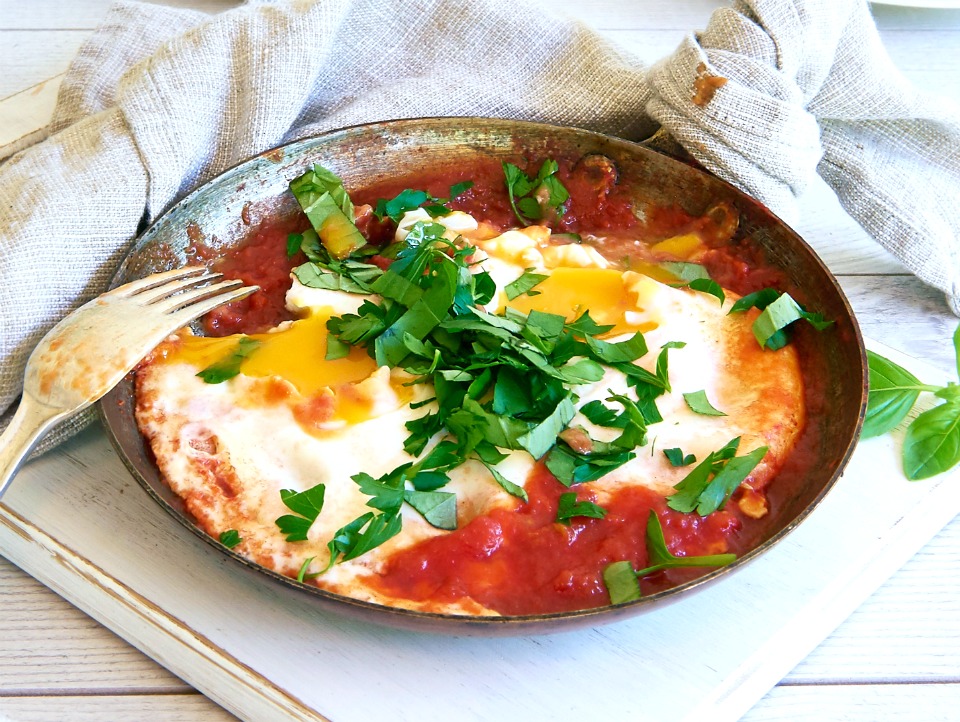 Are you stuck in a breakfast rut? Mix things up with this fast and flavoursome breakfast recipe using healthy ingredients. The anchovies in this egg dish add another flavour dimension but can be easily omitted if you prefer.
Crispy potato hash with smashed avo and poached eggs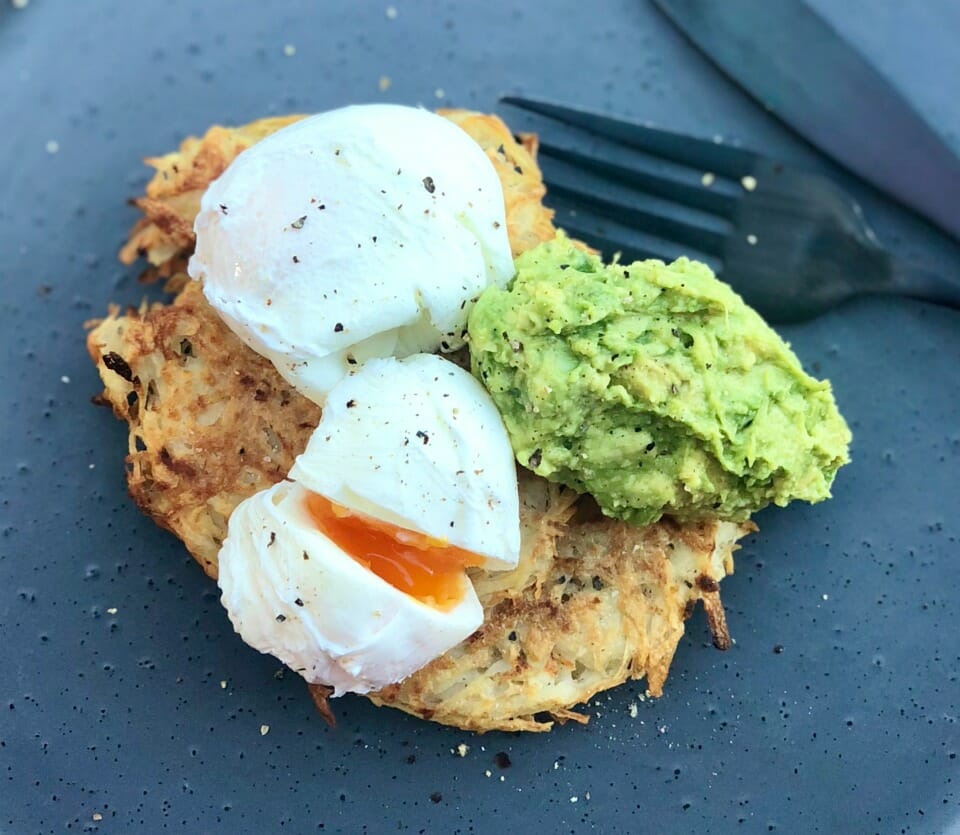 Smashed avo is a brekky favourite, and with the benefits of healthy fats, we're adding the protein of poached eggs to make the perfect healthy breakfast. A café-style breakfast that comes at about a quarter of the price – and it's twice as healthy!
4 ingredient haloumi and spinach frittata cups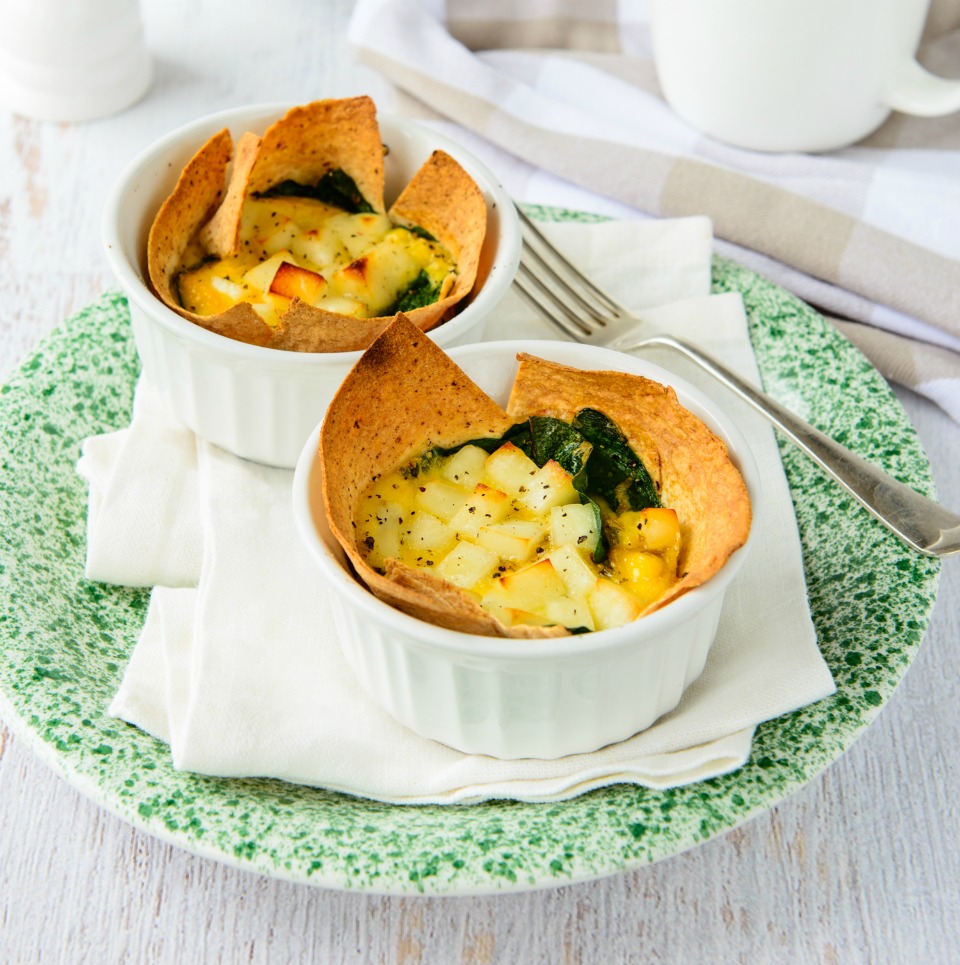 A healthy, savoury breakfast recipe that is great to make for the whole family. It's always great when you have time to sit down and enjoy a meal together and this is one healthy breakfast that will fit in.

With just 4 ingredients, this could be a recipe to keep up your sleeve for when you feel like something special. Or make a few and just reheat them when you need a healthy meal.
Bacon, egg and kale salad
Who doesn't love some bacon and eggs but is it really a healthy breakfast? This delicious bacon, egg and kale salad makes for an easy morning meal.

Get this recipe here.
5-ingredient oats with vanilla cherry compote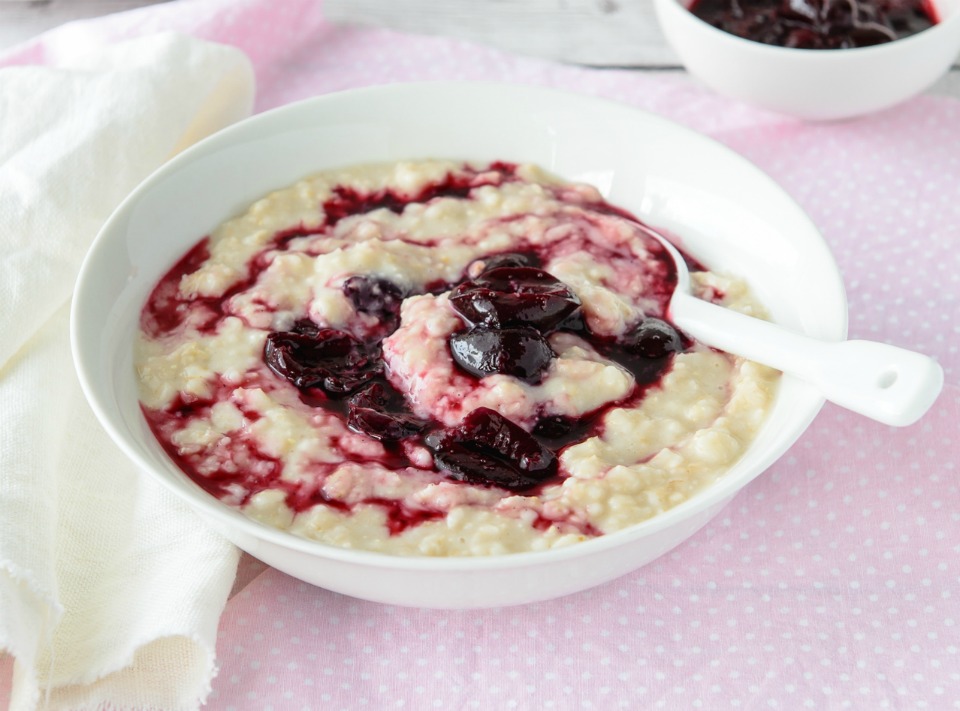 This is a simple yet delicious breakfast porridge. It's one of the make-ahead options where you make the cherry compote ahead of time and store it in the refrigerator or freezer so you can save time in the morning. Using frozen fruit means you can still enjoy the fresh flavours of cherries (or use raspberries, too) without spending too much on them.
Mexican wrap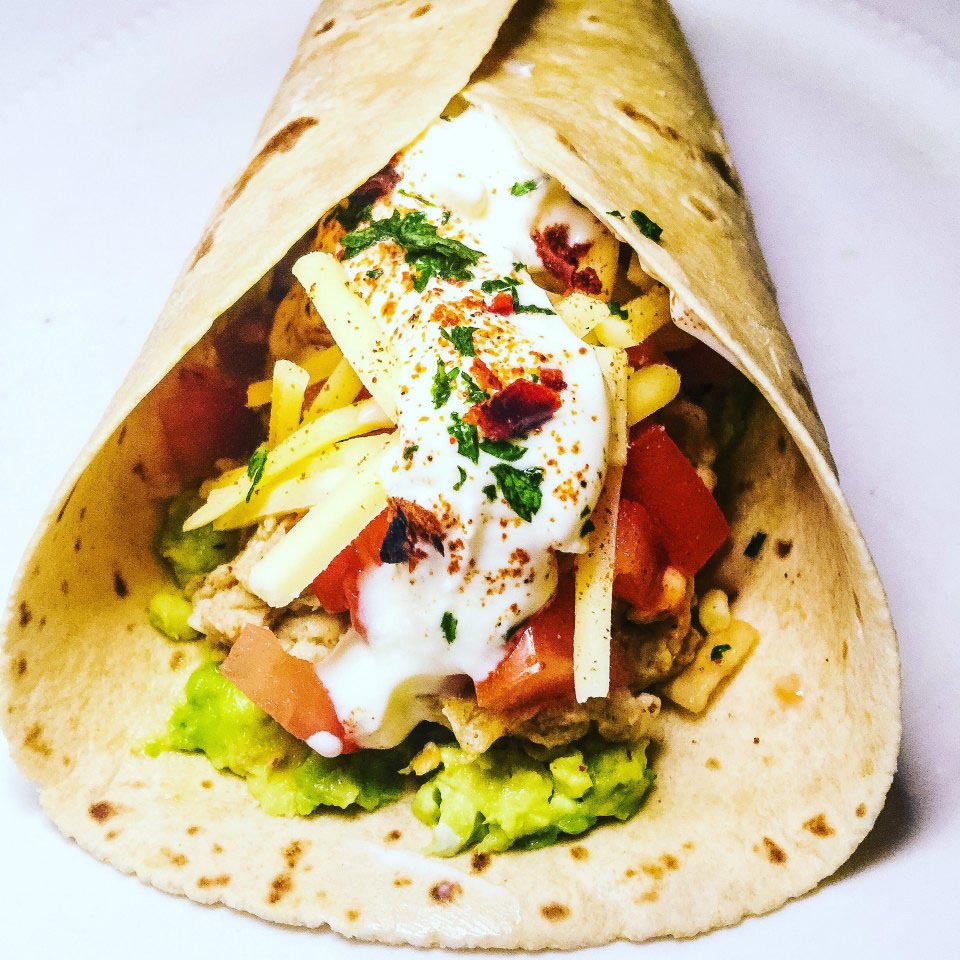 Bring the 'trendy cafe-style breakfast' home by whipping up this delicious and healthy Mexican Wrap. Ideal for a weekend breakfast or a busy breakfast-for-dinner weeknight.

They're quick, easy and highly nutritious – a perfect addition to your healthy eating plan.
Banana, berry and yoghurt breakfast muffins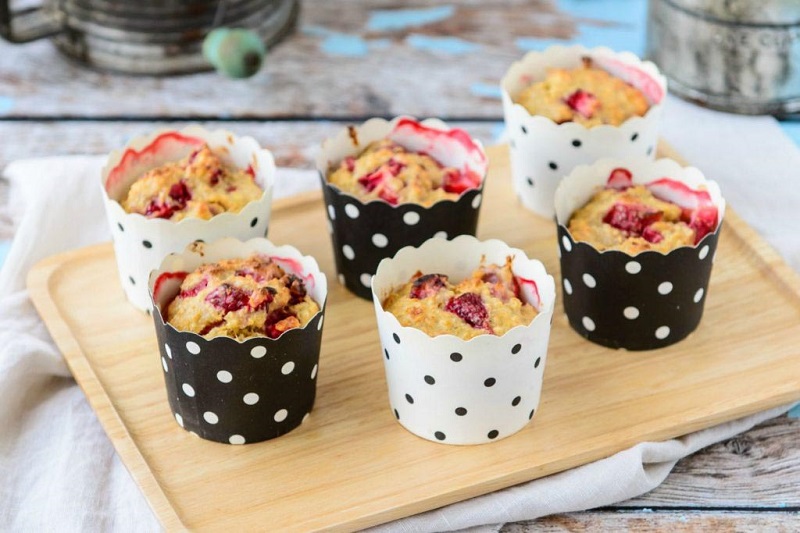 Cake for breakfast? Yes, please! You're not going to find too many kids who object to something cake shaped for brekky.

These banana, berry & yoghurt muffins from the 28 Day Weight Loss Challenge fit the bill perfectly and are ideal for grabbing when you're on the way out the door of a morning. Think of them as the perfect, nutritious on-the-go brekky!
Banana choc breakfast bowl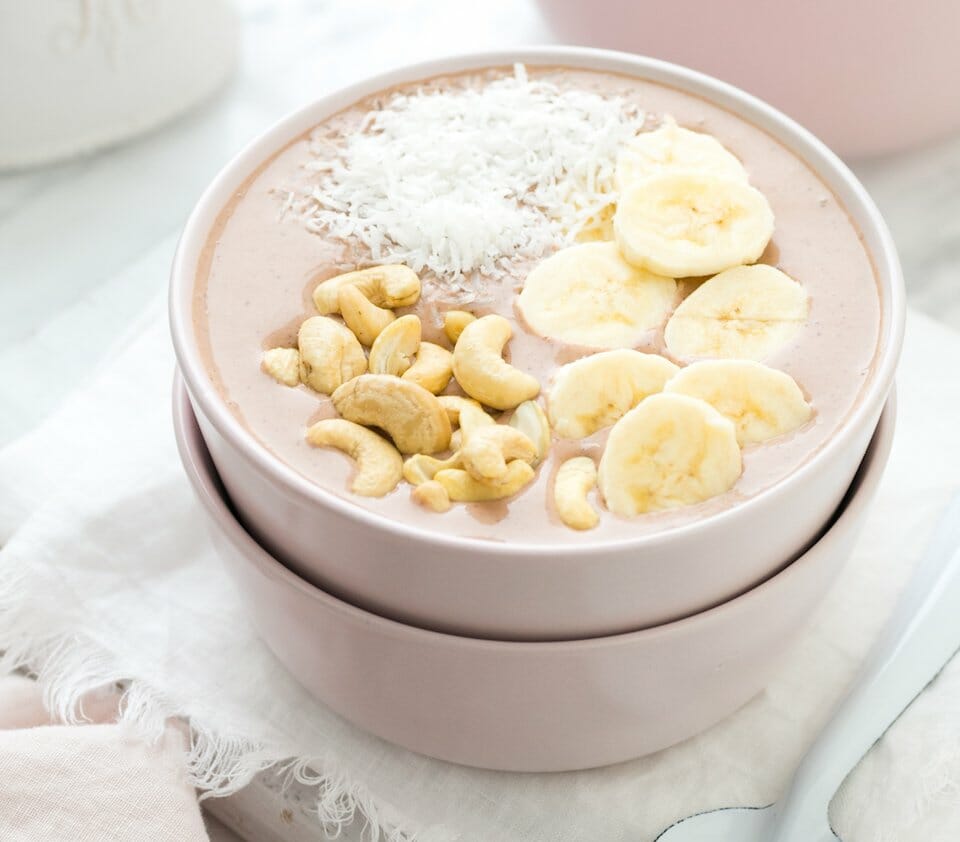 Here's a delicious smoothie-inspired healthy breakfast bowl that you can make in less than five minutes.

It's got the taste of banana and chocolate with the added goodness of cashews and coconut to kick-start your metabolism in the morning.
Feta and tomato breakfast muffins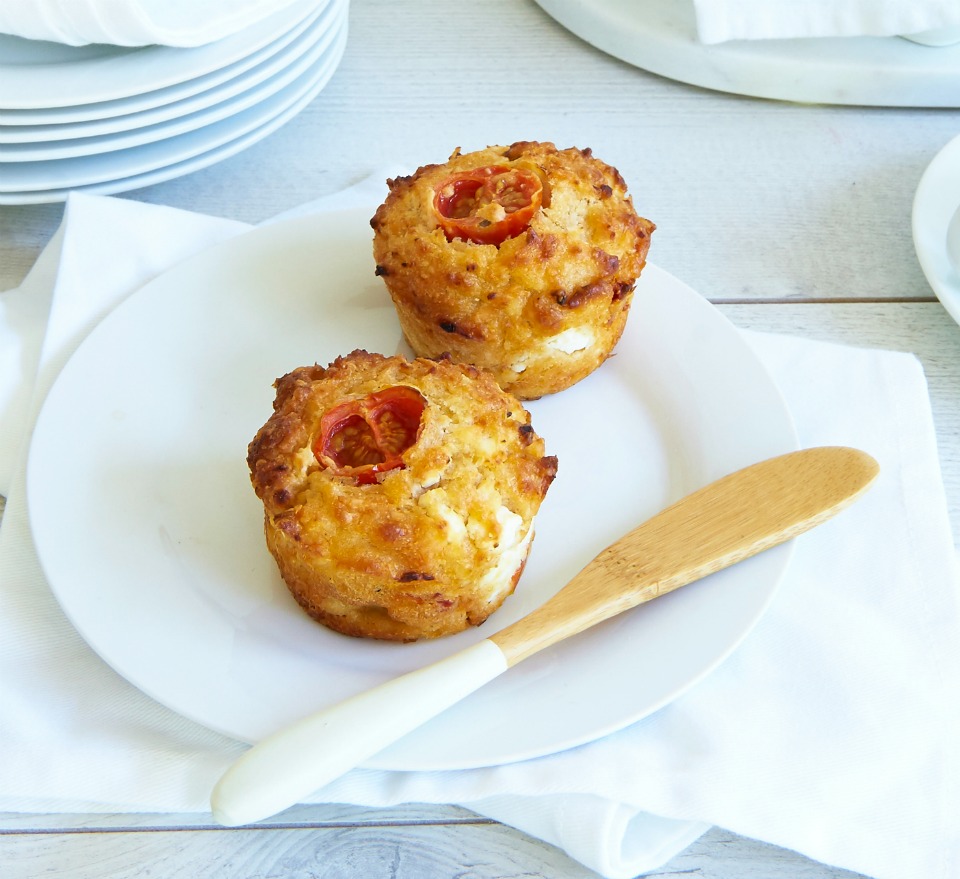 These muffins are perfect for breakfast on the go or for a healthy afternoon snack. Make a batch and store it in the fridge to have on hand as needed, then reheat it when ready to eat.
Avocado and baby spinach breakfast pizza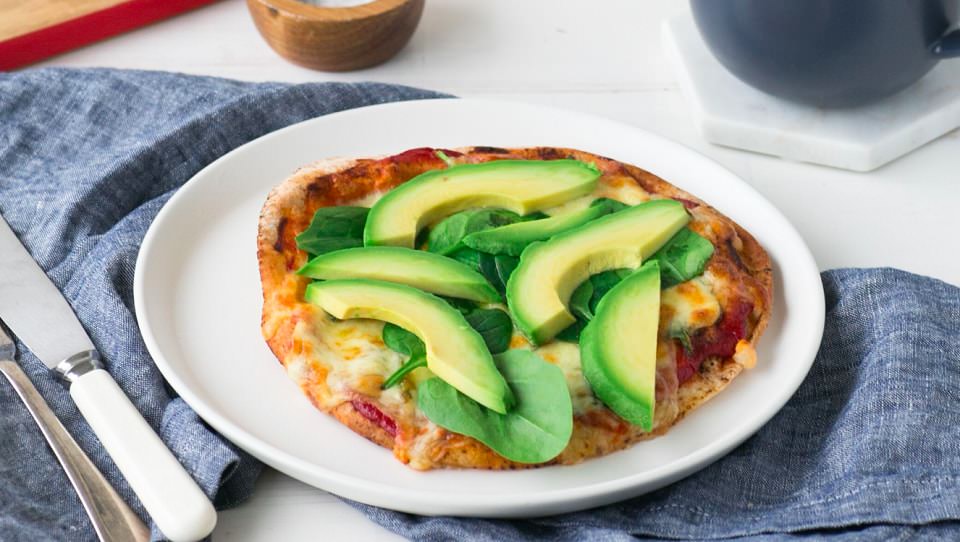 A delicious pizza with all your favourite breakfast toppings. Get your day of healthy eating off to a fabulous start!
Healthy strawberry breakfast custard – 180 calories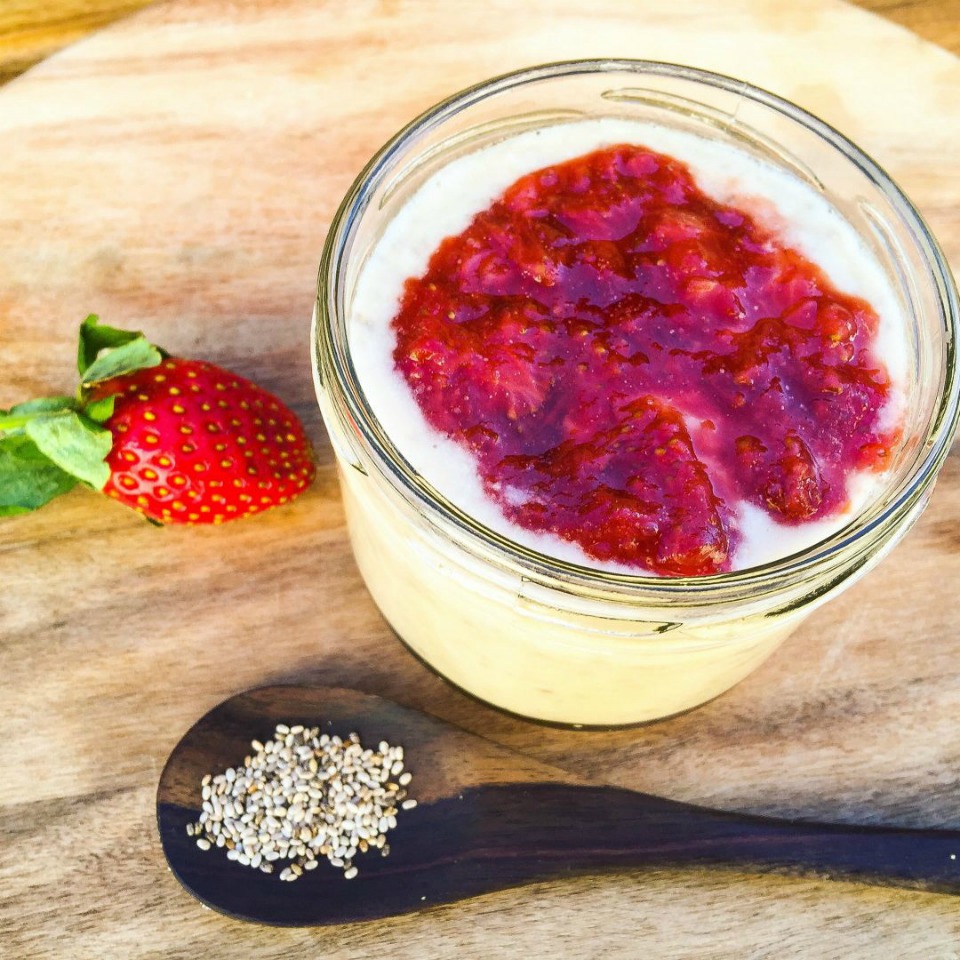 Custard is one of those foods that has a lot of nostalgia attached.

And when the word custard is found in the same sentence as breakfast. Well, you'll have to agree that it is going to be a recipe to add to your to-do list ASAP.
Quick and easy breakfast banana split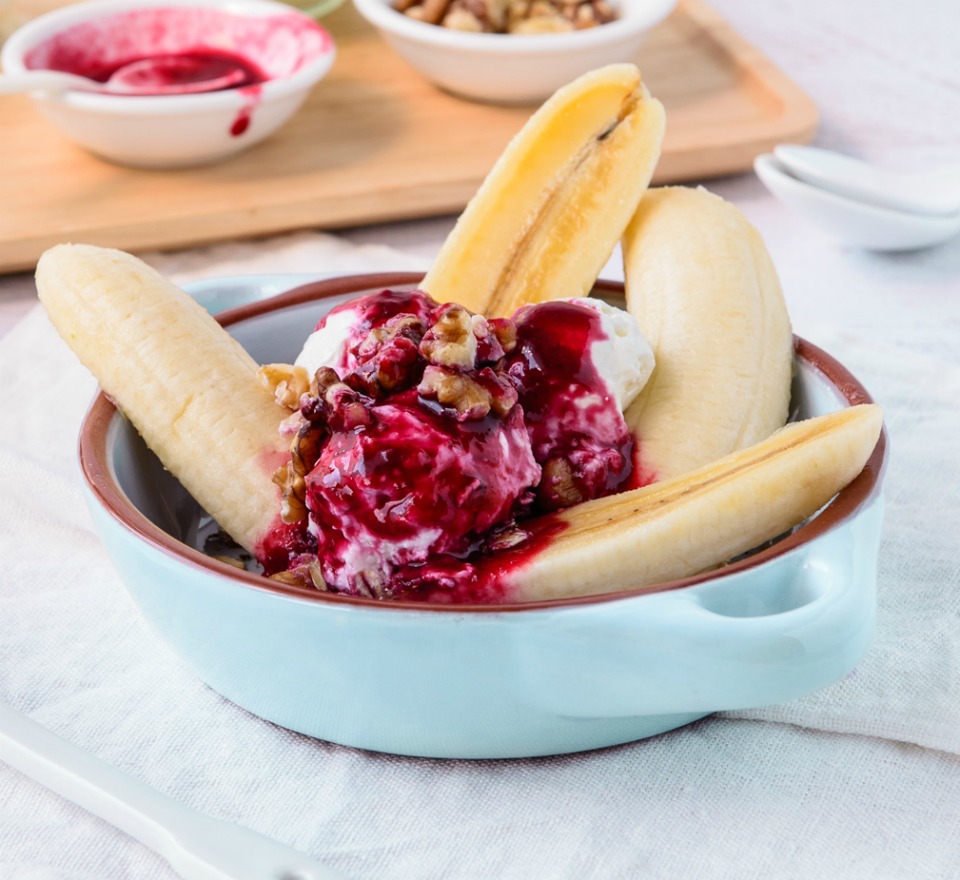 Here's a popular dessert that's so healthy you can also consider it one of our healthy breakfast ideas. It's a great recipe for fussy eaters who might enjoy combining the ingredients themselves to make it 'just right.'

With no added sugar and just a handful of simple ingredients, you can have a less stressful breakfast with this tasty recipe.
Nutty breakfast loaf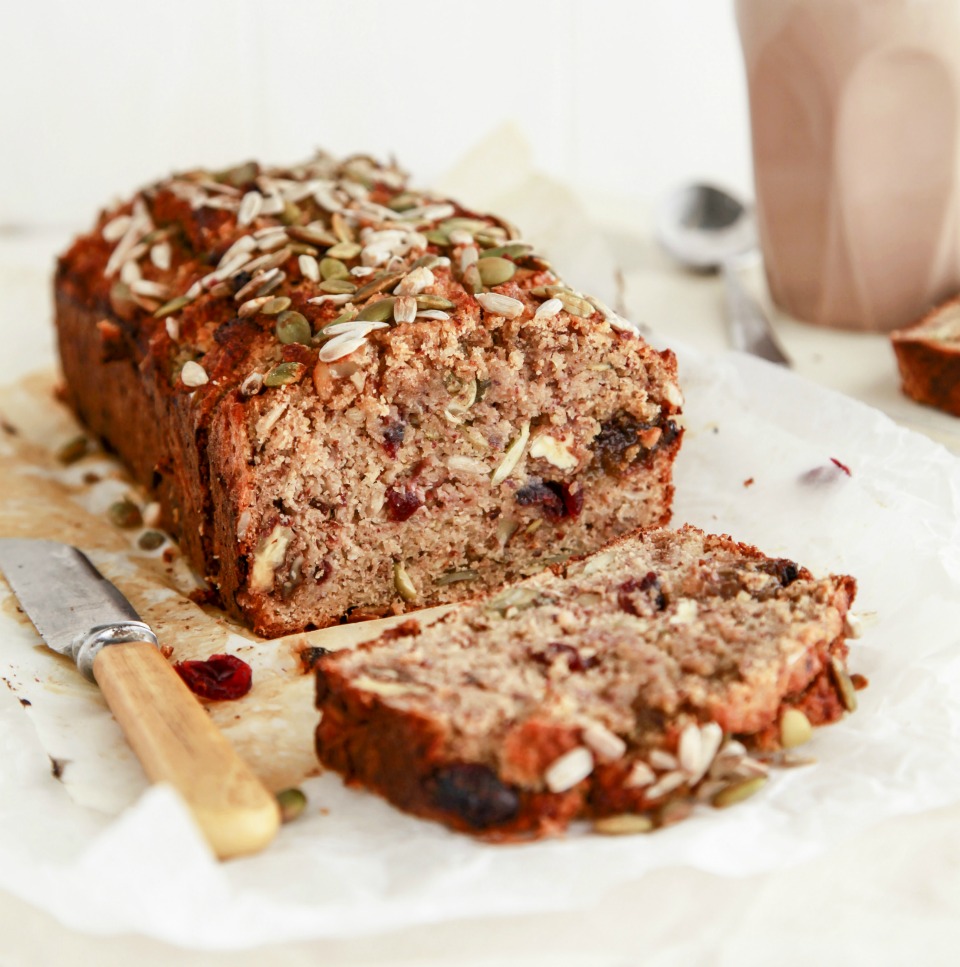 This is an absolutely delicious breakfast loaf that can be made ahead of time, meaning it's easy to grab a healthy slice during your busy mornings.
Hot cross pikelets
The kids will LOVE these cute pikelets for a family breakfast.  The batter has a lovely mix of fresh fruit and spices.
Maple roasted almond and chia seed breakfast bowl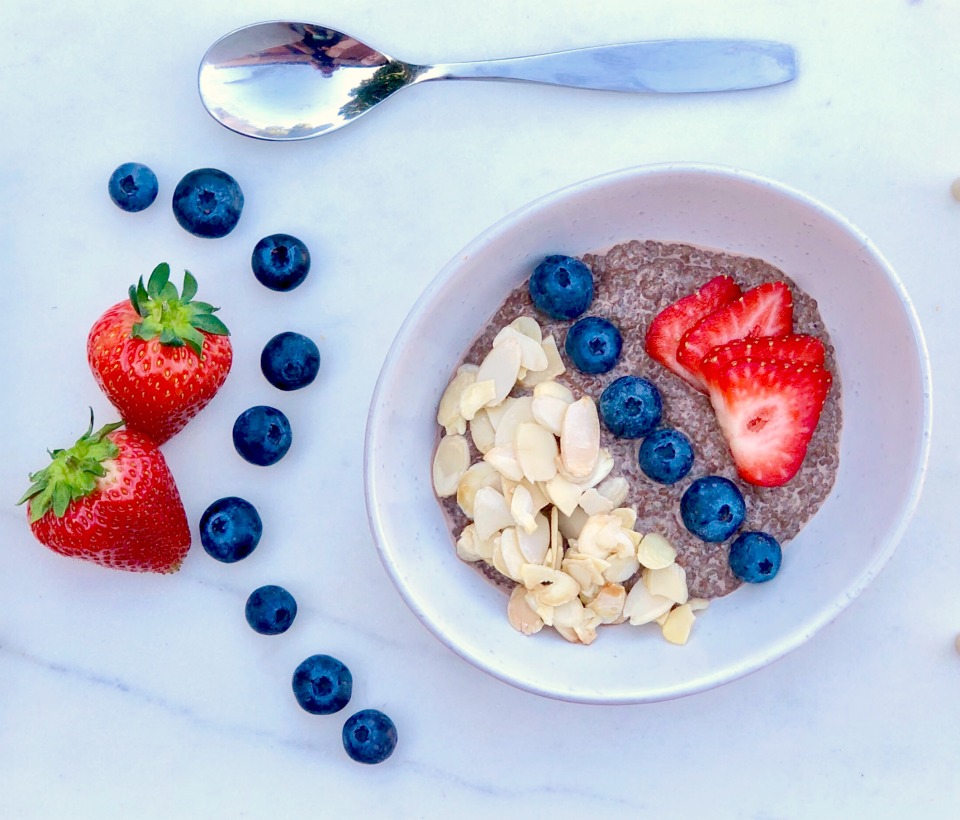 Chia seeds are a little powerhouse that we love using in the recipes on the 28 Day Weight Loss Challenge.  They're high in antioxidants, fibre, protein and omega-3 fatty acids.
Meanwhile, here are 6 healthy and easy breakfast smoothies to try
If mums can find just two minutes to make a quick smoothie for breakfast using our Healthy Mummy Meal Replacement Smoothies. You will feel so much healthier, have more energy and find weight loss a lot easier!

And we're not just including the usual fruit smoothie, we've got ones with chocolate or nut butter or greek yogurt. We've also got some great smoothie bowl recipes that make great healthy quick breakfasts.
1. Sneaky Snickers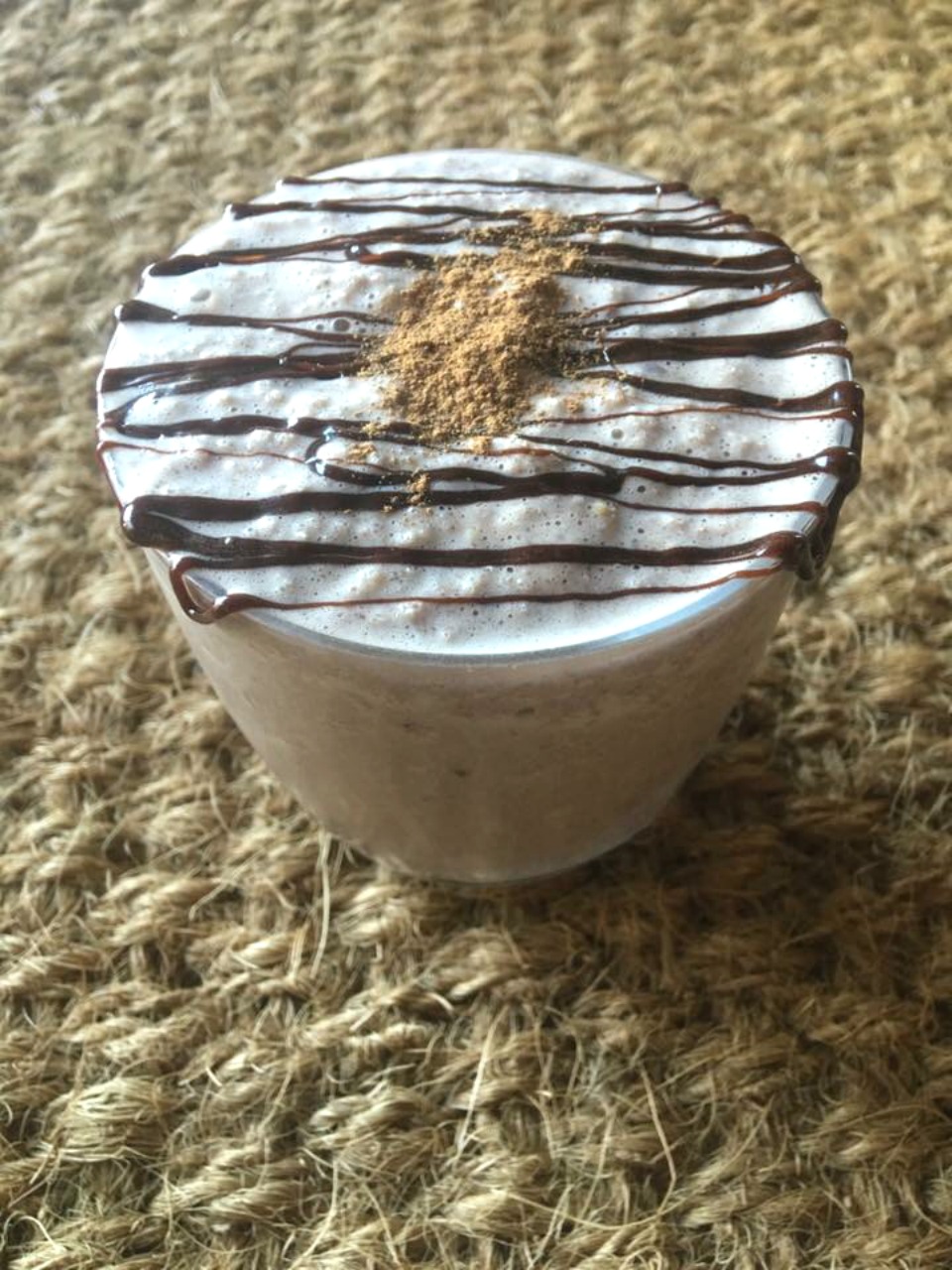 With just six basic ingredients, this Healthy Chocolate Snickers Smoothie is one of the favourites on the 28 Day Weight Loss Challenge.
2. Banana Oat Buster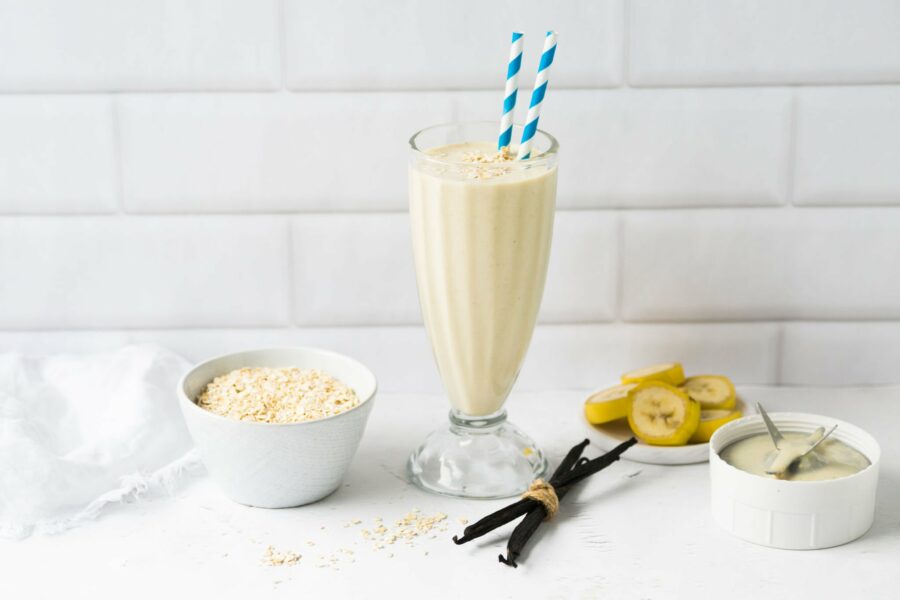 Full of oats and bananas, this recipe is full of fibre and healthy nutrients to help boost your energy levels for the day.

This recipe is available on the 28 Day Weight Loss Challenge. 
3. Tim Tam Smoothie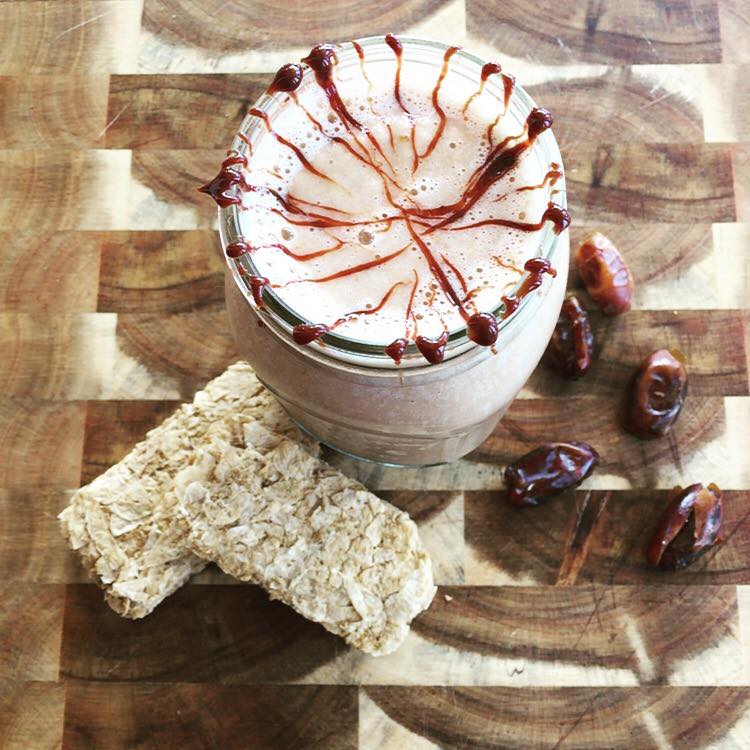 This Tim Tam Smoothie is just pure pleasure! You won't believe it is healthy and another one with just 6 simple ingredients you will have on hand.
4. Banana Blueberry Smoothie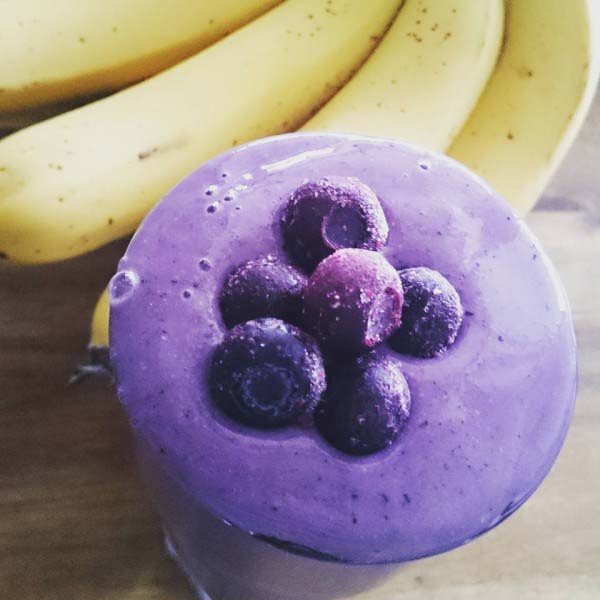 Using just five ingredients, this blueberry banana recipe fits perfectly with our 28 Day Weight Loss Challenge.
5. Iced Coffee Smoothie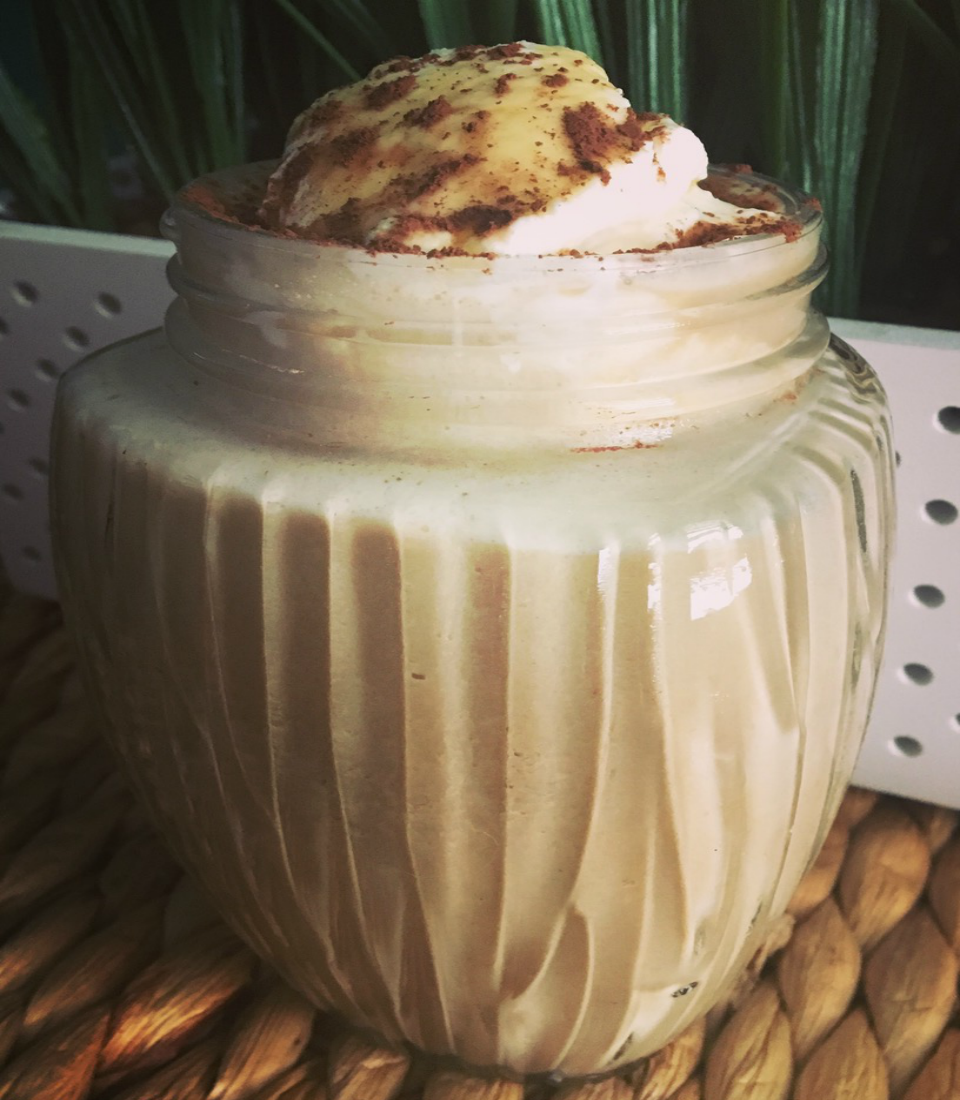 What do you get when you combine the new Healthy Mummy Coffee smoothie mix with almond butter and milk, cocoa, and lots of ice? A healthy and delicious Iced Coffee Smoothie!

This quick and easy smoothie is perfect as healthy afternoon or breakfast recipes pick me up.
6. Super Green Smoothie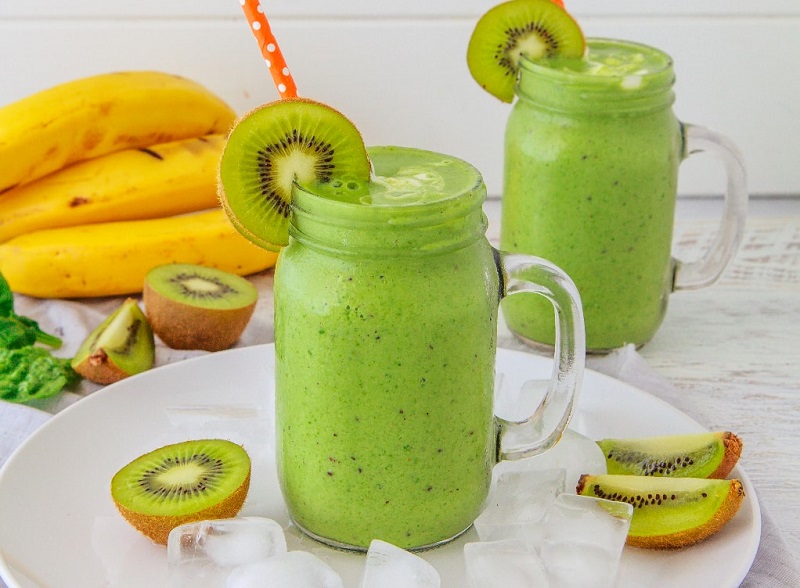 Made with the mild taste of baby spinach which is loaded with health benefits, this Smoothie is guaranteed to turn you green, and you won't look back. Get your greens with your morning meal with this smoothie recipe.
Find more healthy breakfast ideas so you don't skip your morning meal again