9 HEALTHY and DELICIOUS PANCAKE recipes for WEIGHT LOSS
Pancakes…who doesn't love pancakes? But did you know that pancakes can help you lose weight?.
When made with whole, natural ingredients like whole-grain flour, chia, and almond meal instead of refined flour and sugar, pancakes can help you feel full longer and stop you snacking on sugary treats. And when enjoyed as part of a balanced meal plan, pancakes can help you achieve your weight loss goals.
But don't just take our word for it. Check out the SPECTACULAR weight loss results of mums who are enjoying the delicious pancake recipes from The Healthy Mummy 28 Day Weight Loss Challenge.
In celebration of our 9th BIRTHDAY, they share 9 of their favourite recipes below. Enjoy our delicious fluffy pancake recipe!
1. Cinnamon Oat Pancakes*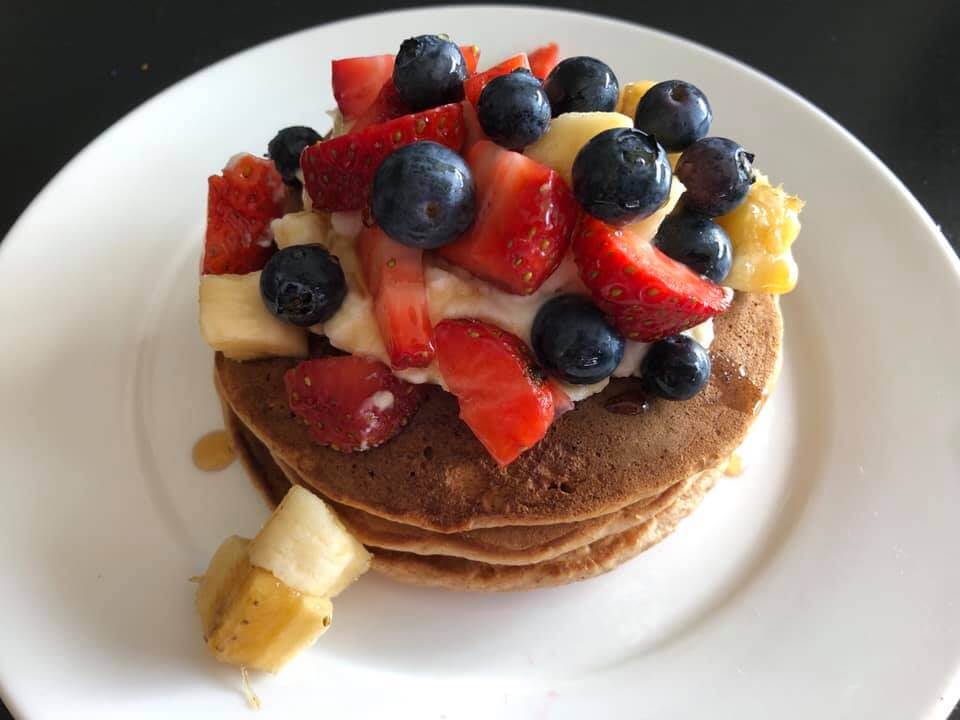 Jo Lloyd says "After feeding the boys their pancakes, I'm finally sitting down to mine and it was well worth the wait!
We all had the Cinnamon Pancakes with different toppings.  Mine had Ricotta mixed with a little Nutmeg, Home Grown Strawberries, left over Banana, Blueberries and a drizzle of Maple Syrup, sooo good!".
*Cinnamon and Oat pancake recipe available to 28 Day Weight Loss Challenge members.
Jo has lost a MASSIVE 40 kils while still enjoying Healthy Mummy pancakes.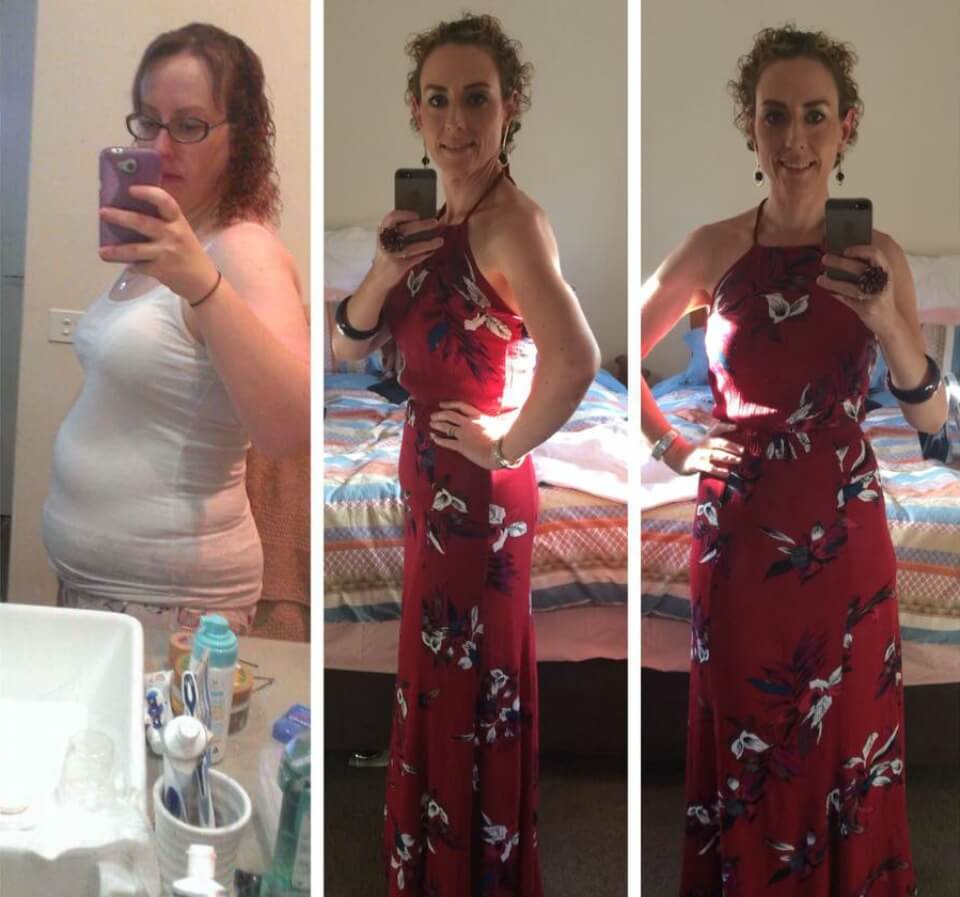 Siobhan Doherty says "Yum yum Healthy Mummy pancakes for us this morning and the kids loved them! The big one had 3 and the little one had two! Had to make more as hubby loved them too! He even said why are we not having these every weekend?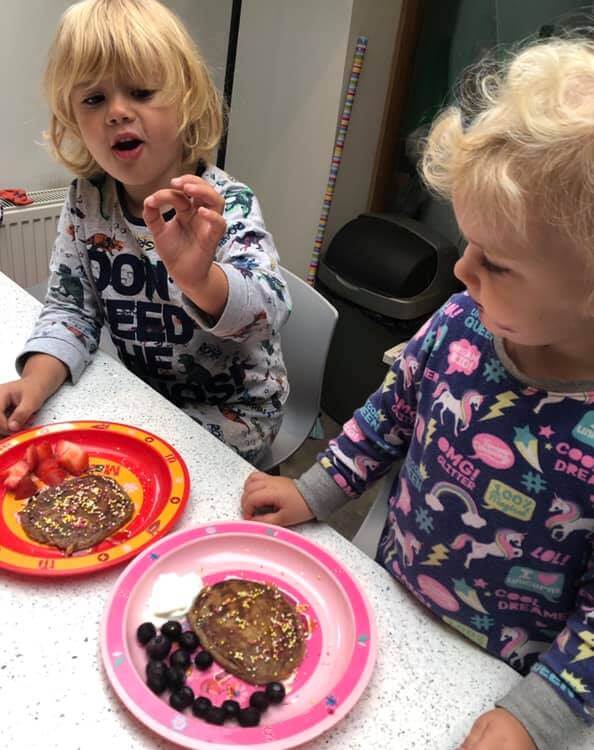 Guess it will be pancake Sunday for us from now on!
Oh and sprinkles on the kids ones as life is always better with sprinkles."
Absolutely love The Healthy Mummy food and showing me how I can still enjoy all my favourite foods made the healthy way!
Siobhan has lost 12.7kg with The Healthy Mummy 28 Day Weight Loss Challenge.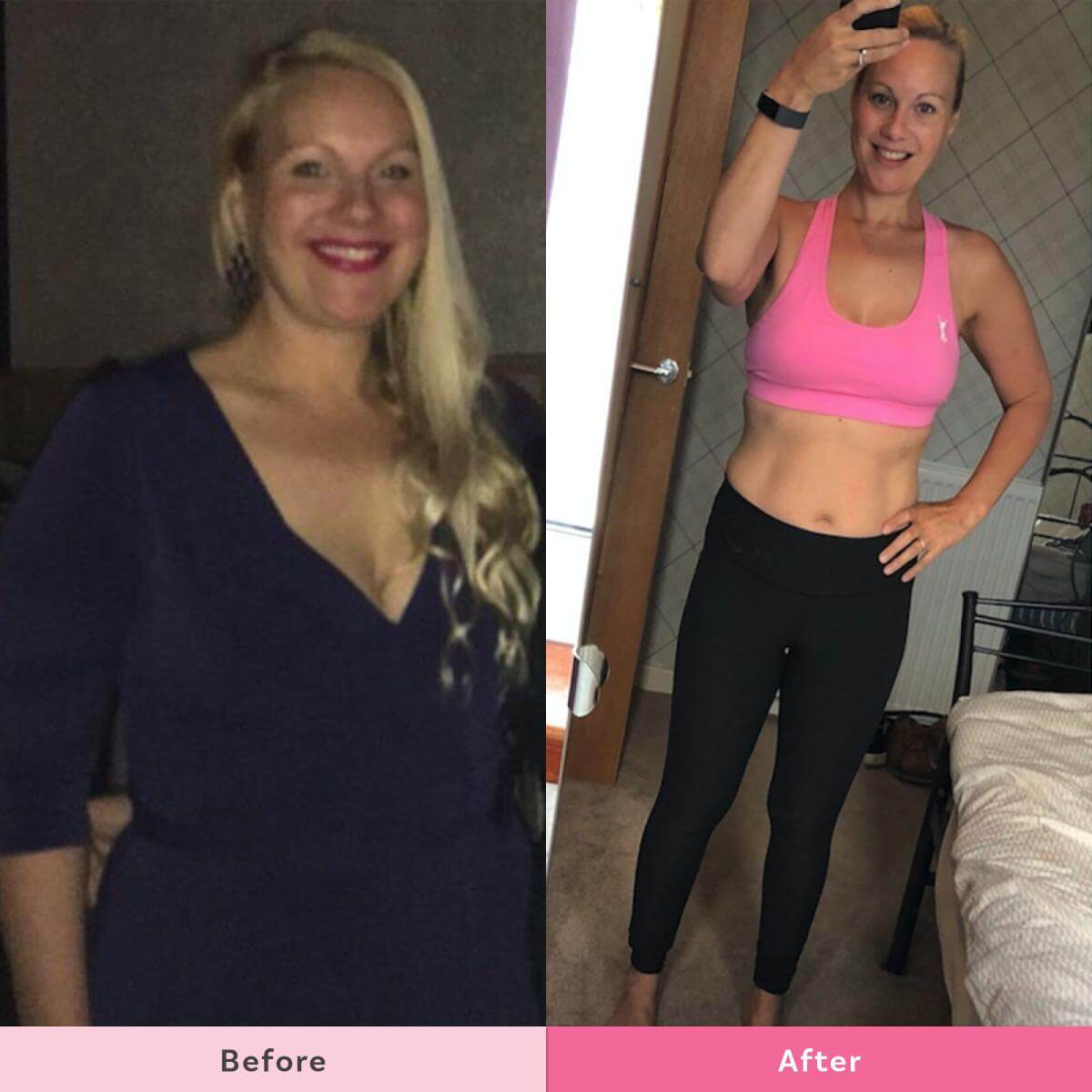 Michelle Knight says "Sunday's mean pancakes for breakfast.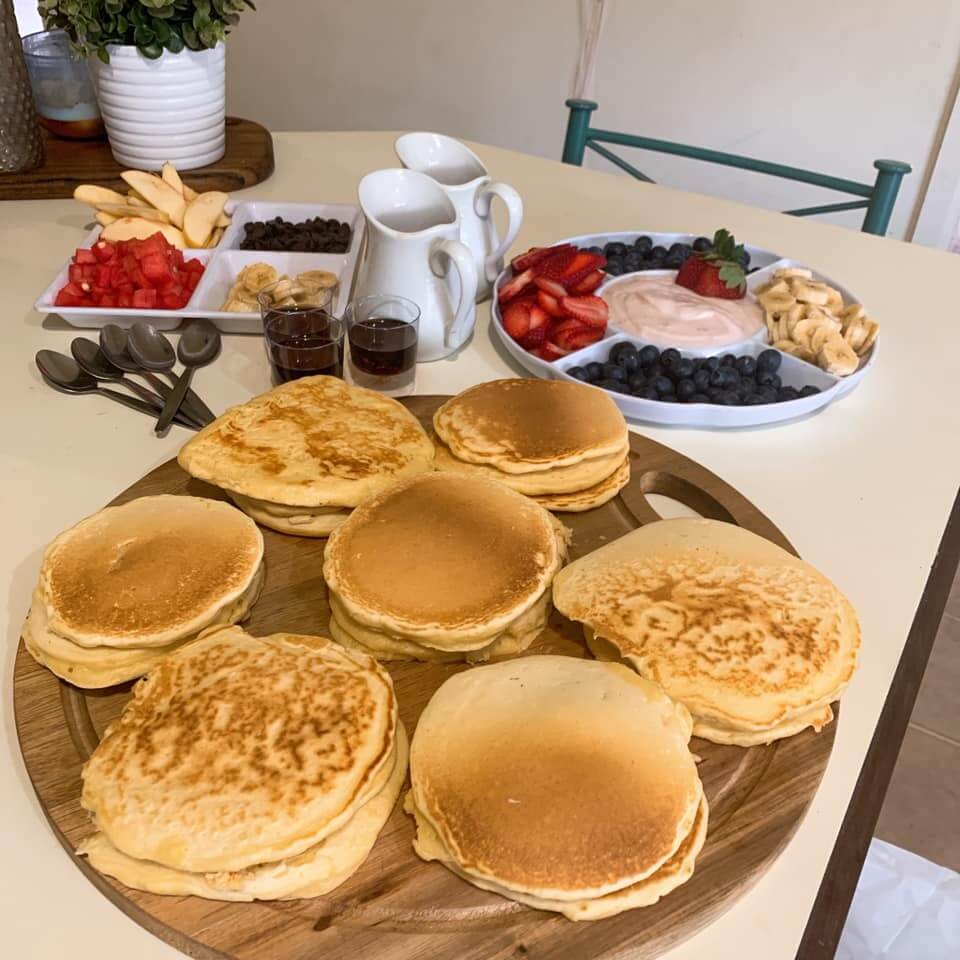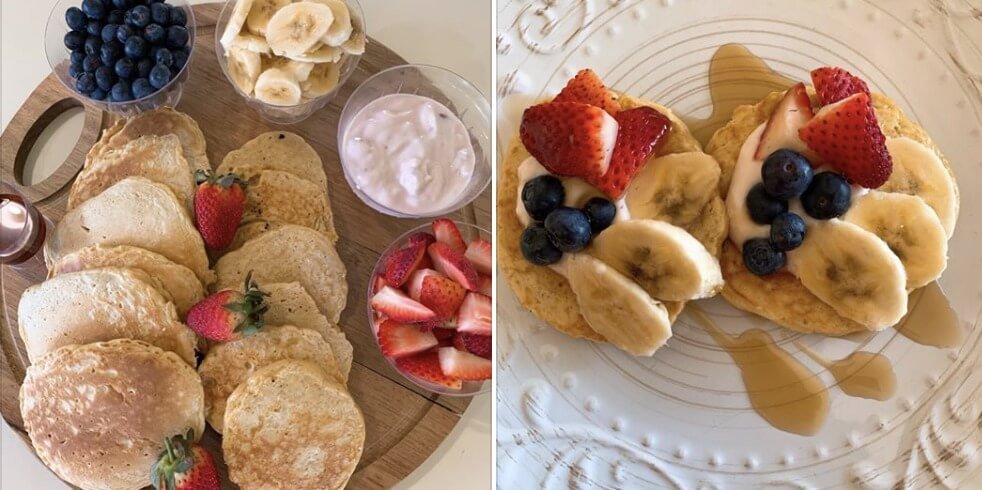 Quick search of the recipe hub in my Healthy Mummy Challenge App and taa daa…..
Cinnamon oat pancakes.
Yumness overload. Get In My Belly"
Michelle has lost 19.9 kgs while enjoying Healthy Mummy pancakes every Sunday.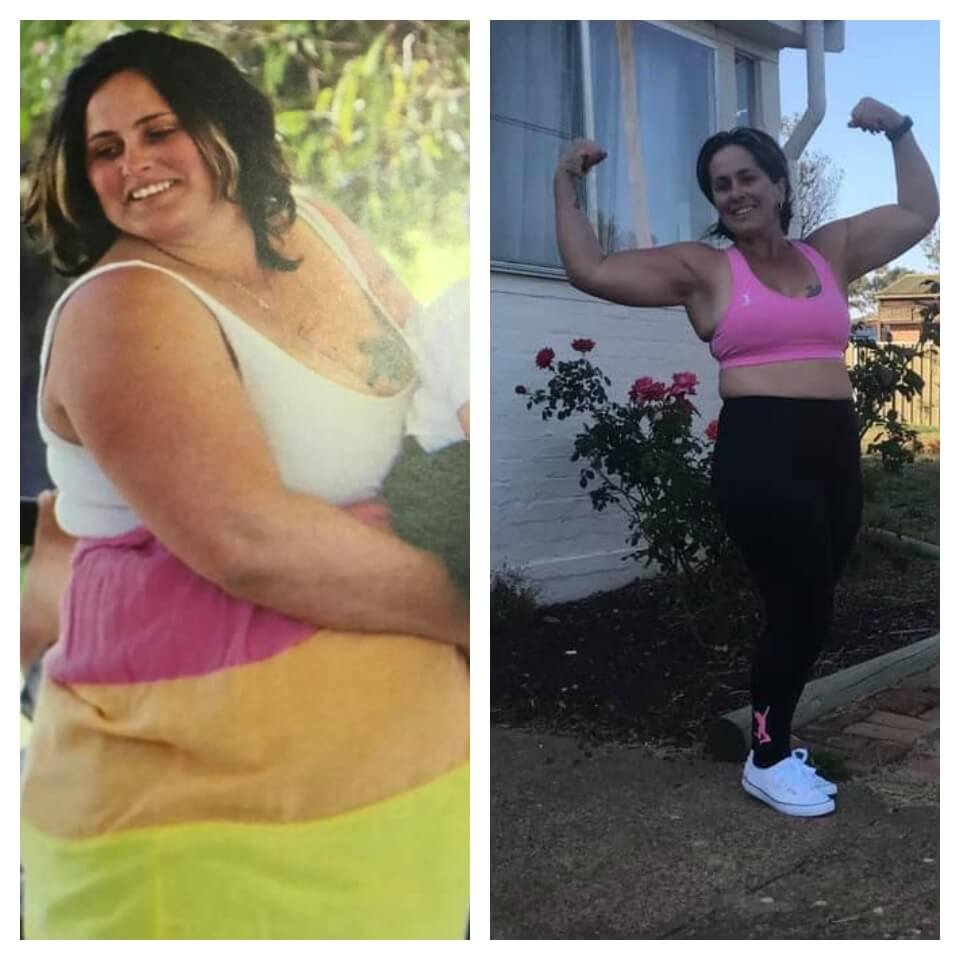 2. Blueberry and Almond Pancakes*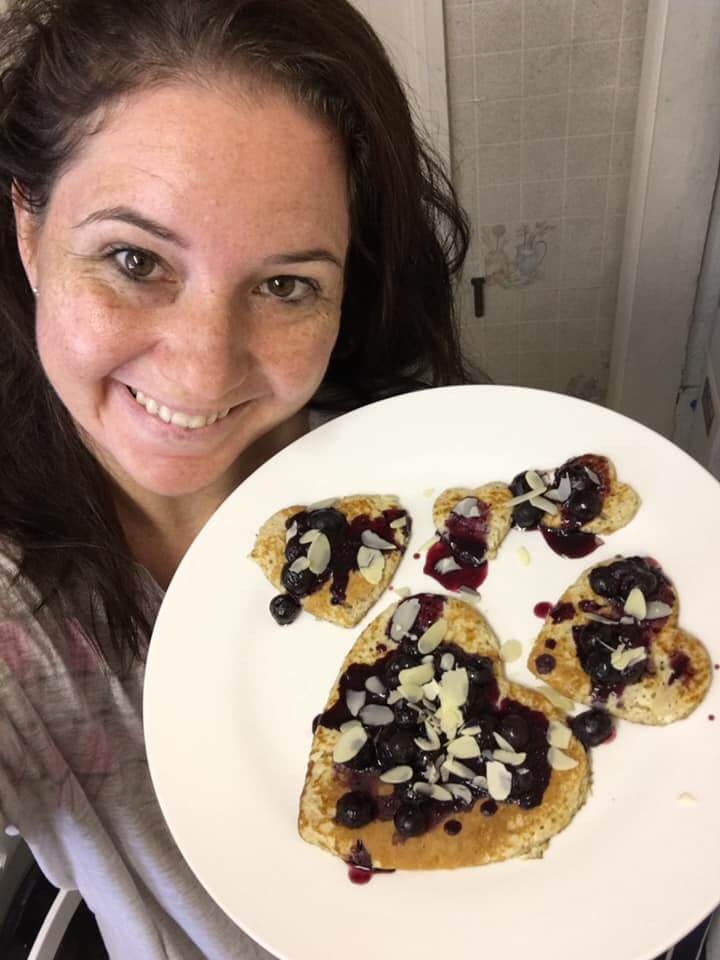 Nikki says "Happy Sunday lovely ladies!
Blueberry and almond pancakes for me today. YUMMY
I love The Healthy Mummy!".
*Blueberry and Almond pancake recipe available to 28 Day Weight Loss Challenge members.
Nikki has dropped from a size 16 to a size 10 and still loves eating pancakes.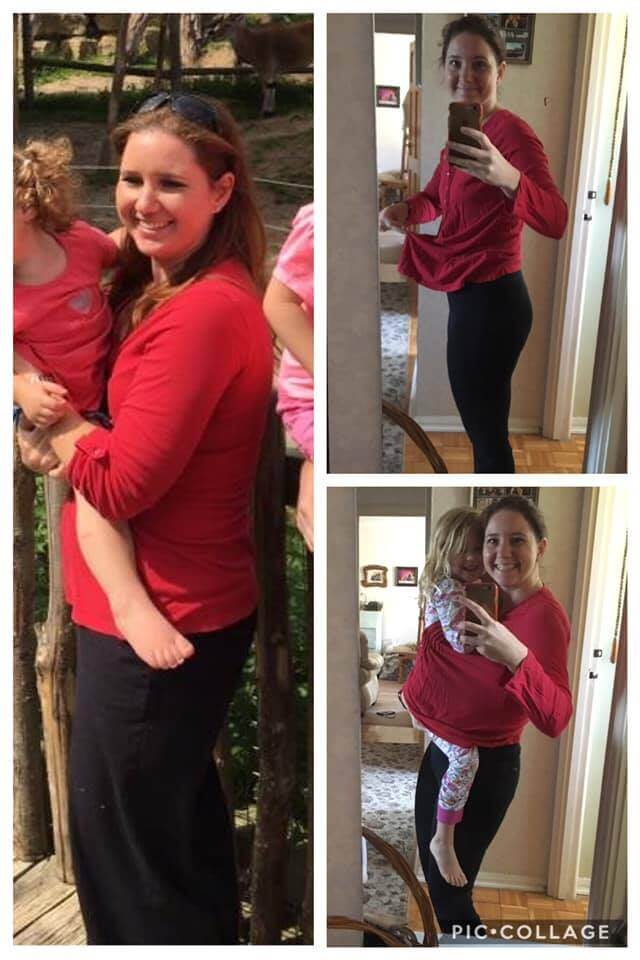 3. Chocolate Protein Pancakes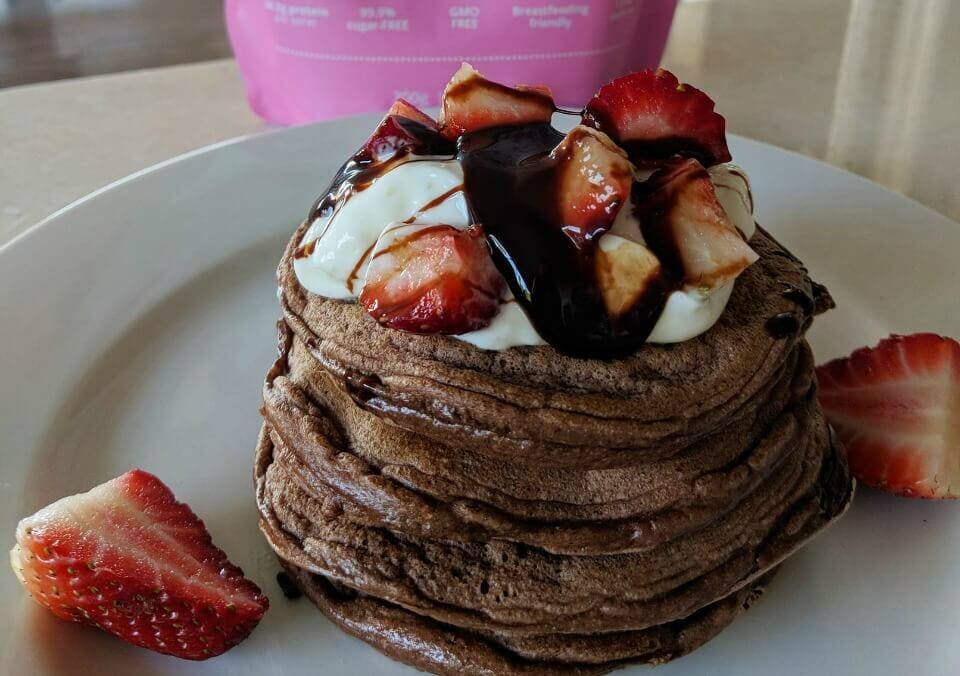 Lauren Kolstad says "Oh em geeeee
Chocolate protein pancakes!
These taste so good!"
1/2 cup wholemeal flour
2 serves (approx 1/2 cup) Healthy Mummy chocolate protein powder
1 egg
1/2 cup light milk
1tbsp cacao
Mix all ingredients together (but don't overmix).
Spoon tablespoon size portion of the mix onto a non stick frypan.
Cook until just done.
Top with your fave topping.
Enjoy!
I made mine into 8 pancakes, which meant approx 71cals a pancake and about
9g protein, 7g carbs, 1g fat per pancake (not including topping)
Don't overcook and you'll have soft, fluffy, chocolatey pancakes.
Lauren lost a WHOPPING 27.2 kgs while enjoying Healthy Mummy pancakes.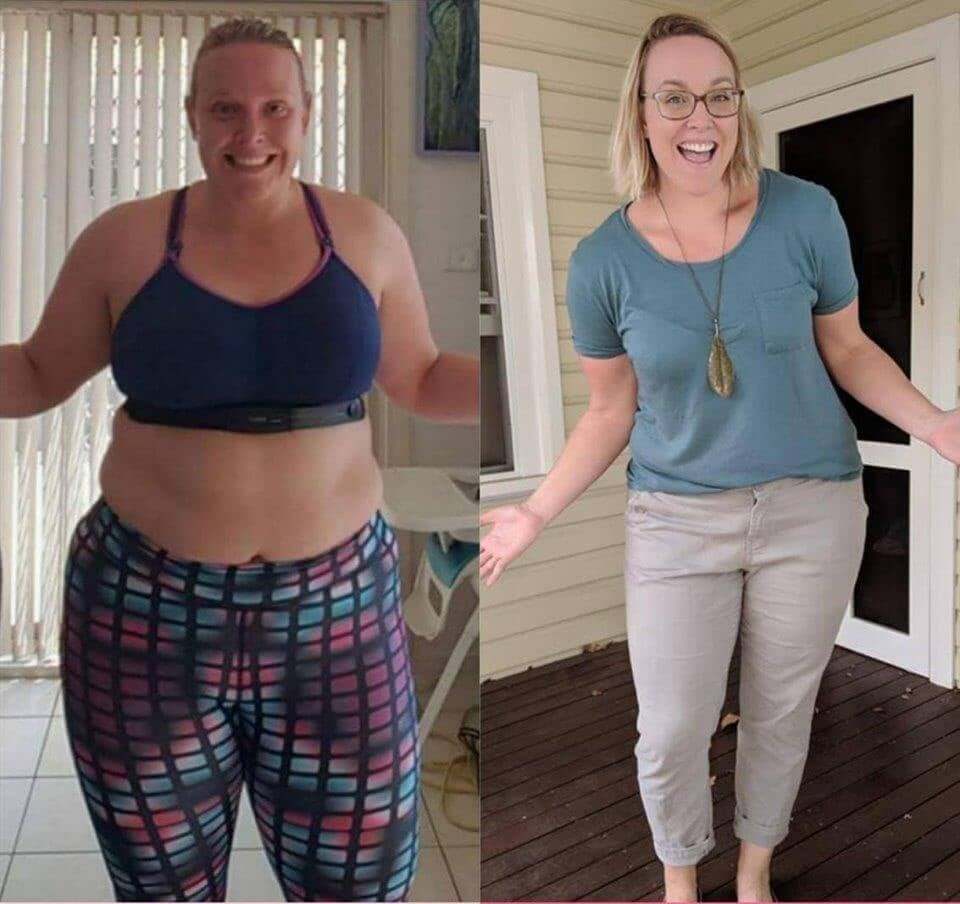 4. Chia Choc Chip Pancakes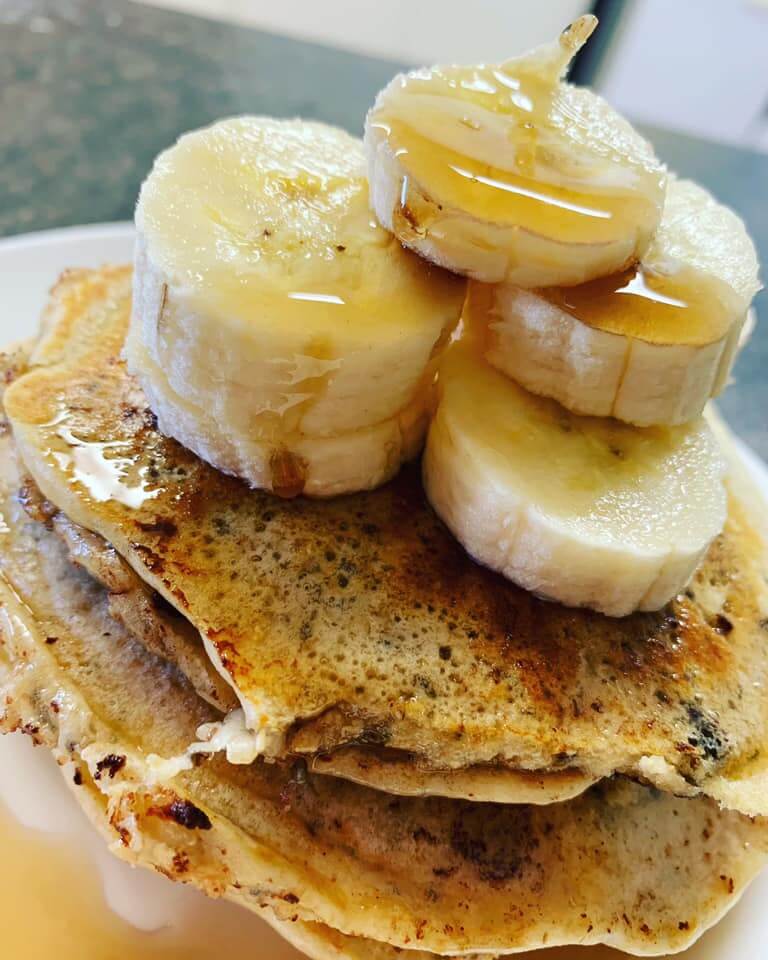 Sam Geeves says "Sunday's are for pancakes. 
These delicious Chia Choc Chip  Pancakes are AMAZING and a double batch always gets demolished in record time in our house. Easy for the kids to prepare and a healthy, filling breakfast for everyone!".
5. Gluten-Free Pancakes with Cinnamon and Strawberries*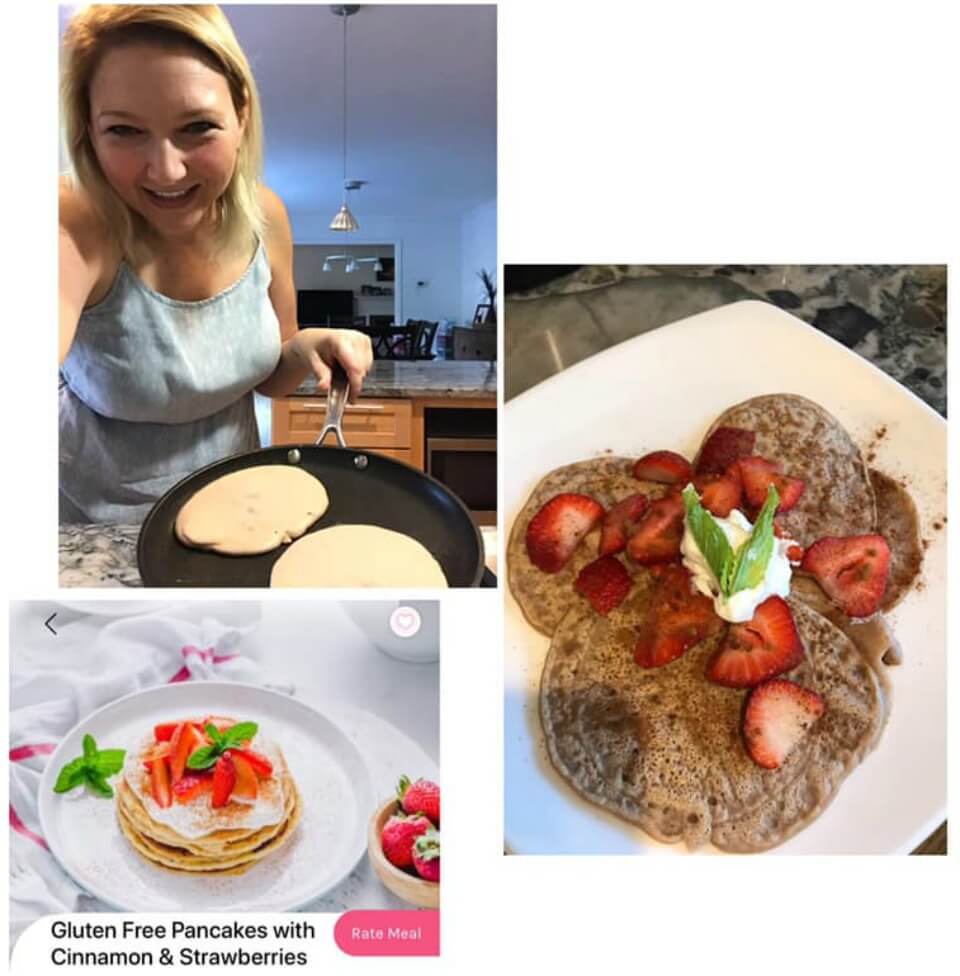 Sheridan Tod says "This morning I was supposed to have the toast with ricotta, honey and walnuts, which is definitely a favourite – but it really felt like a pancake kind of day!
So I clicked the swap button on the Challenge App, typed in pancakes and up came these little pretties.
The serving size is so big and they taste amazing!
I made mine with unsweetened chocolate almond milk, as that's what was open and why not?!".
*Gluten-free pancakes with Cinnamon & Strawberries recipe available to 28 Day Weight Loss Challenge members.
Sheridan has lost 10.8kg with The Healthy Mommy 28 Day Weight Loss Challenges.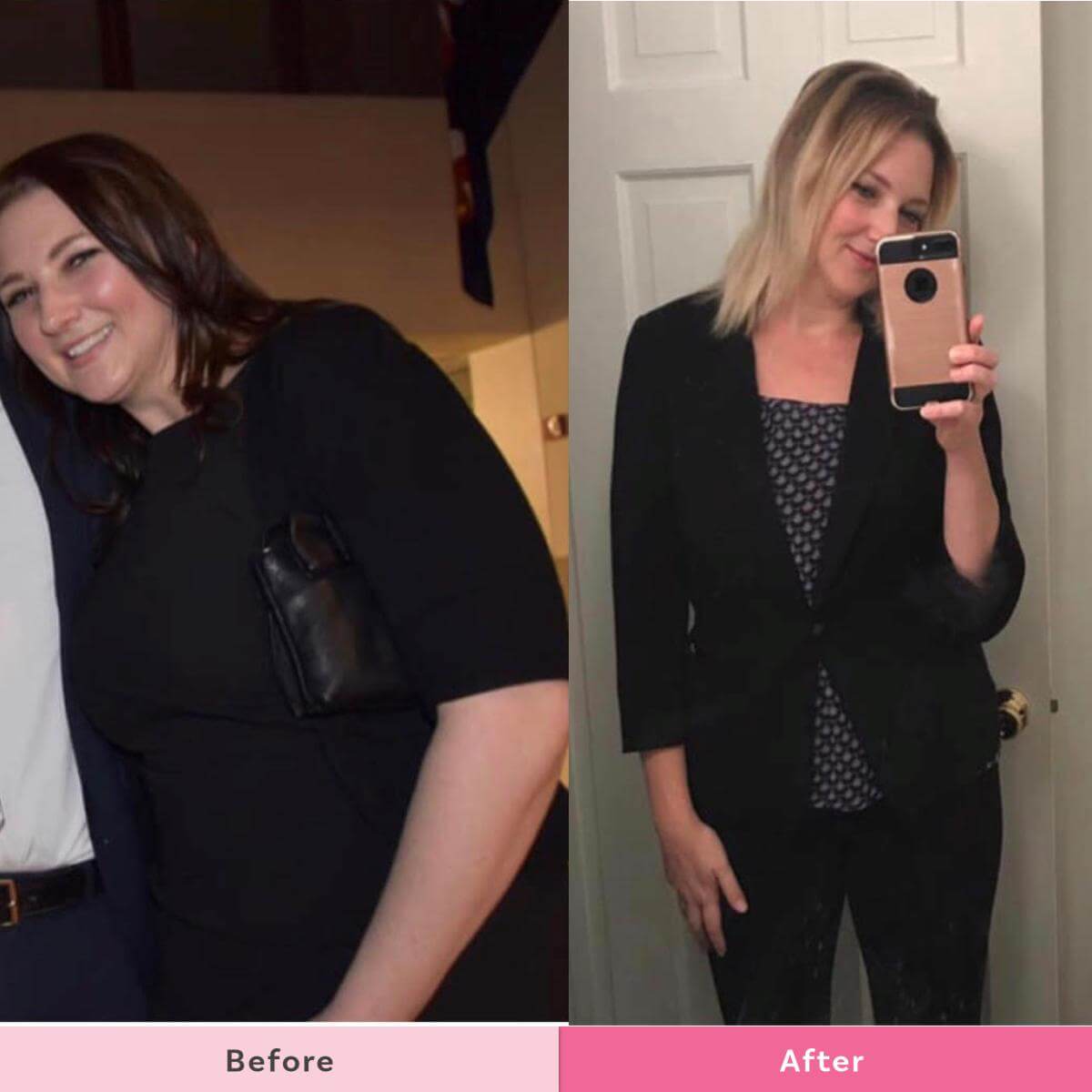 7. Banana and Oat Pancakes*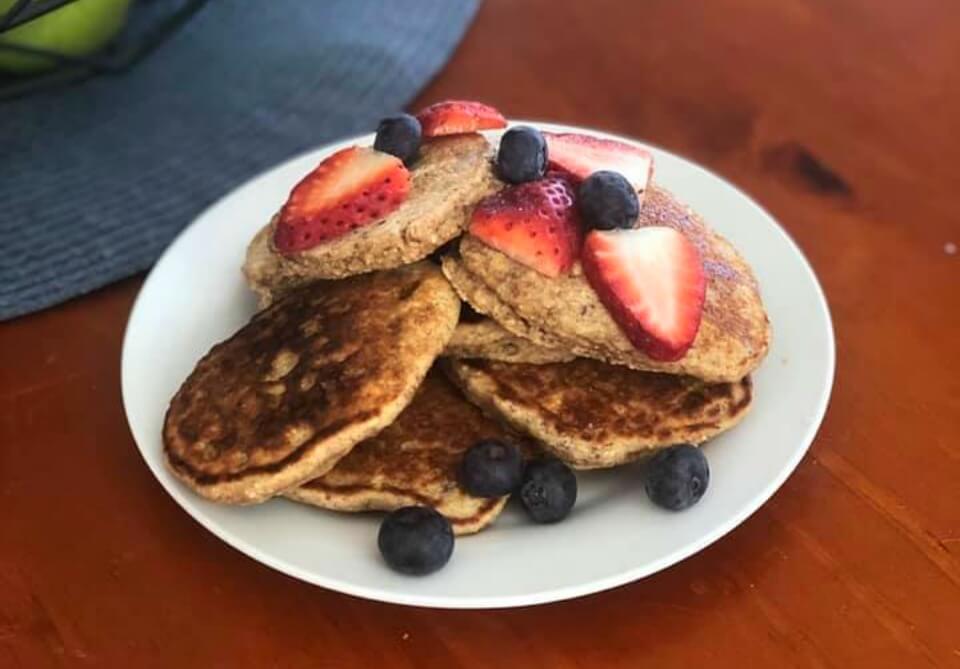 Amy Thomson says "Celebratory PANCAKES! – Healthy Mommy ones of course.
The banana and oat pancakes from the hub are absolutely incredible!

What better way to celebrate reaching my 39.9 kg loss!
*Banana and oats pancake recipe available to 28 Day Weight Loss Challenge members.
Amy has lost 39.9 kg without having to give up these banana oat pancakes.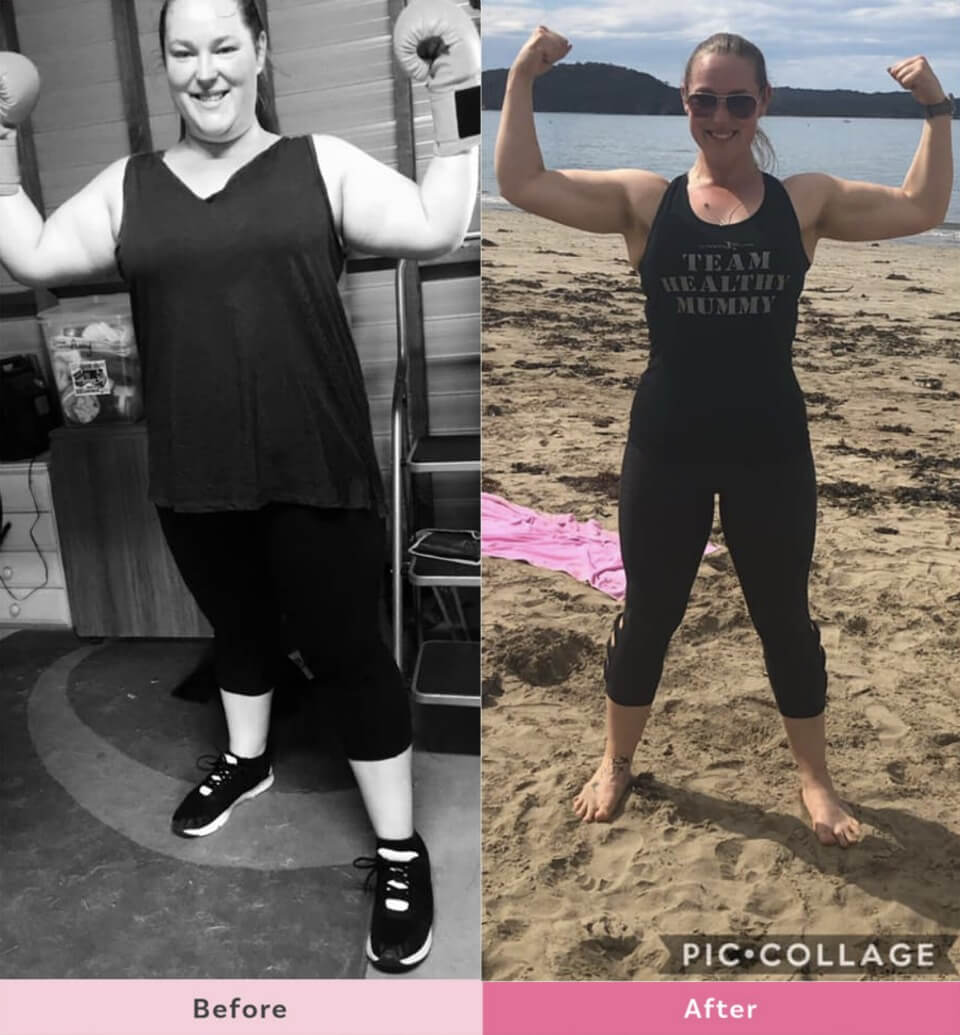 Nikki Lea Eckley says "Pancake Sundays are the best! The kids have their own sharing platter this morning so they can decorate their own pancakes – they are loving all the funny faces they can make with the fruit!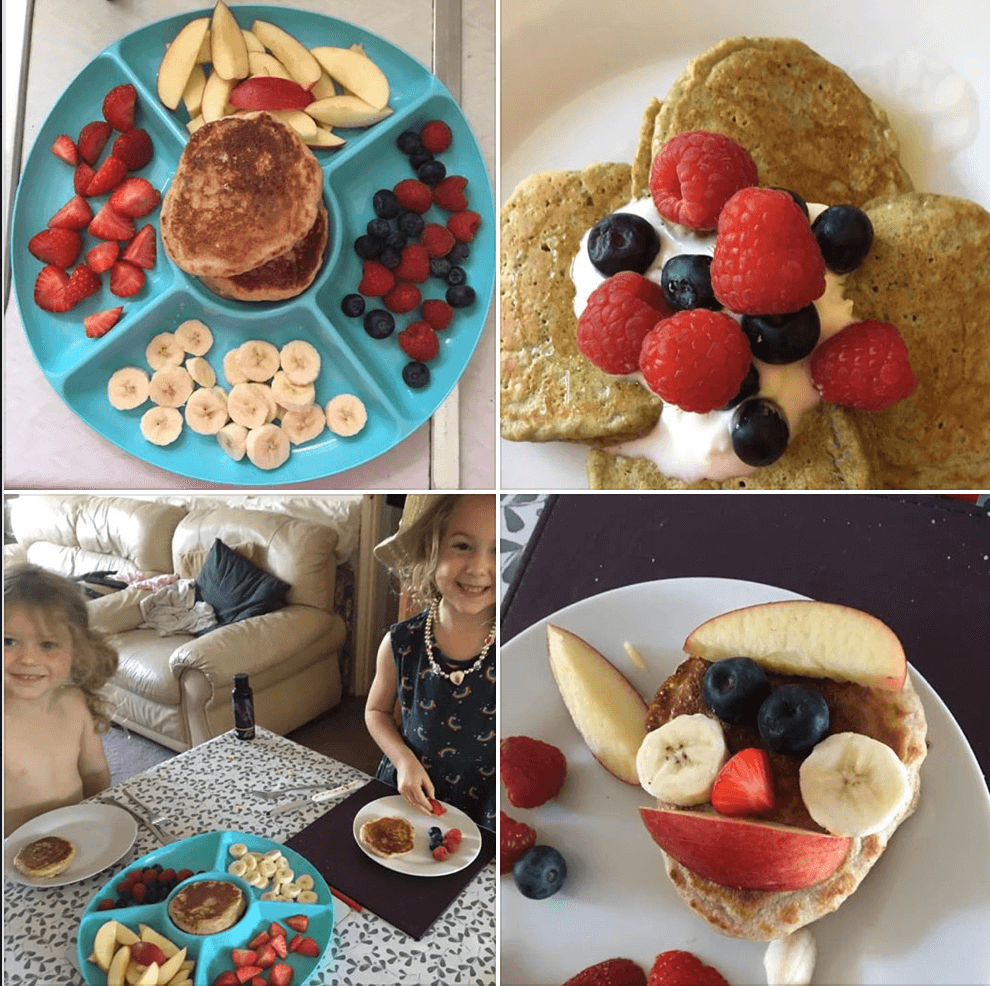 I did mine last so I could add some matcha powder to the mix to try something a little different (hence the slight green colour!) and love it with some Greek yoghurt and berries.
8. Cacao Pancakes*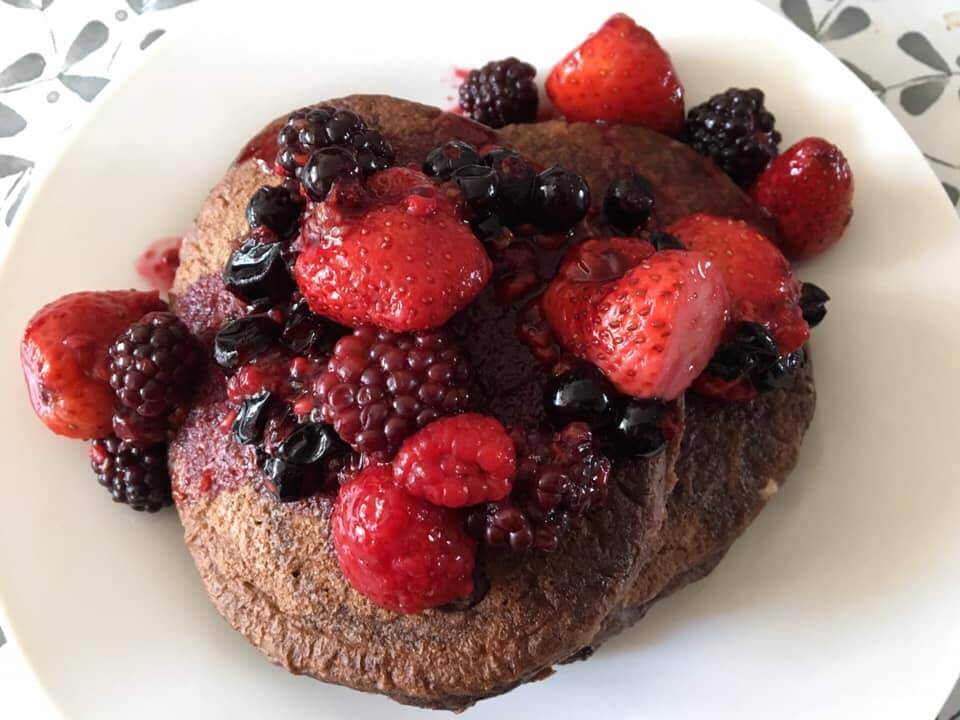 Emma Robertson says "I love a nice easy breakfast… and what a treat to be having these cacao pancakes for the third time this week!
I made a big batch on Monday so all they needed was warming up and topping with warm berries".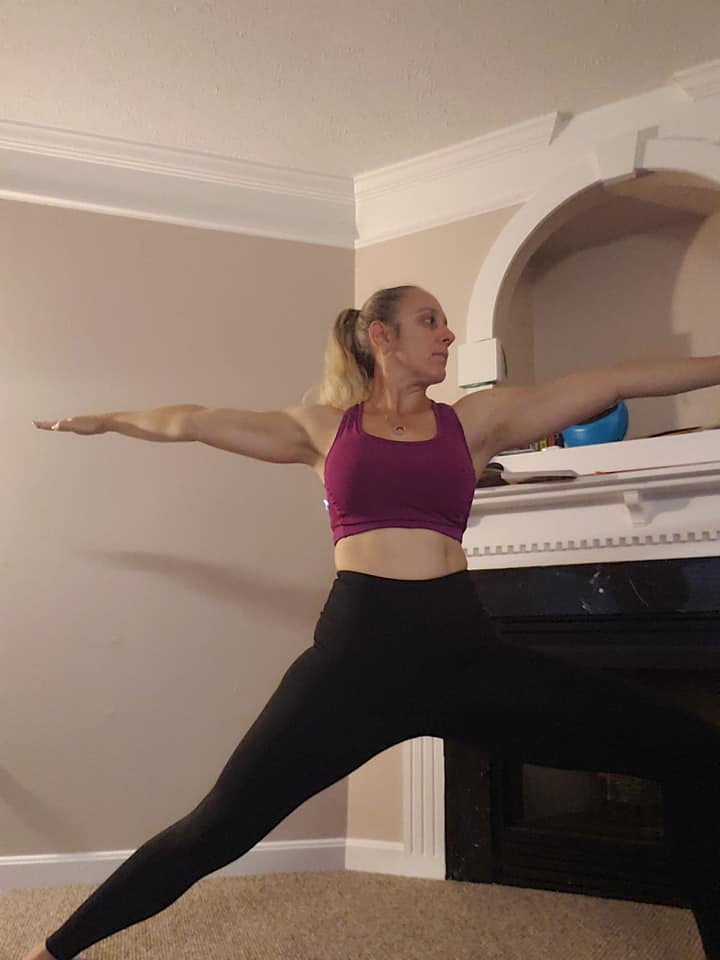 Cocoa pancakes keep Emma Robertson powered up for her daily Yoga workouts.
*Cacoa pancake recipe available to 28 Day Weight Loss Challenge members.
9. Gingerbread pancakes with banana and maple syrup*
Cindy says "Pancakes on Sunday? Yes please!"
This is a simple pancake recipe with a twist, using ginger and cinnamon to make them taste just like gingerbread.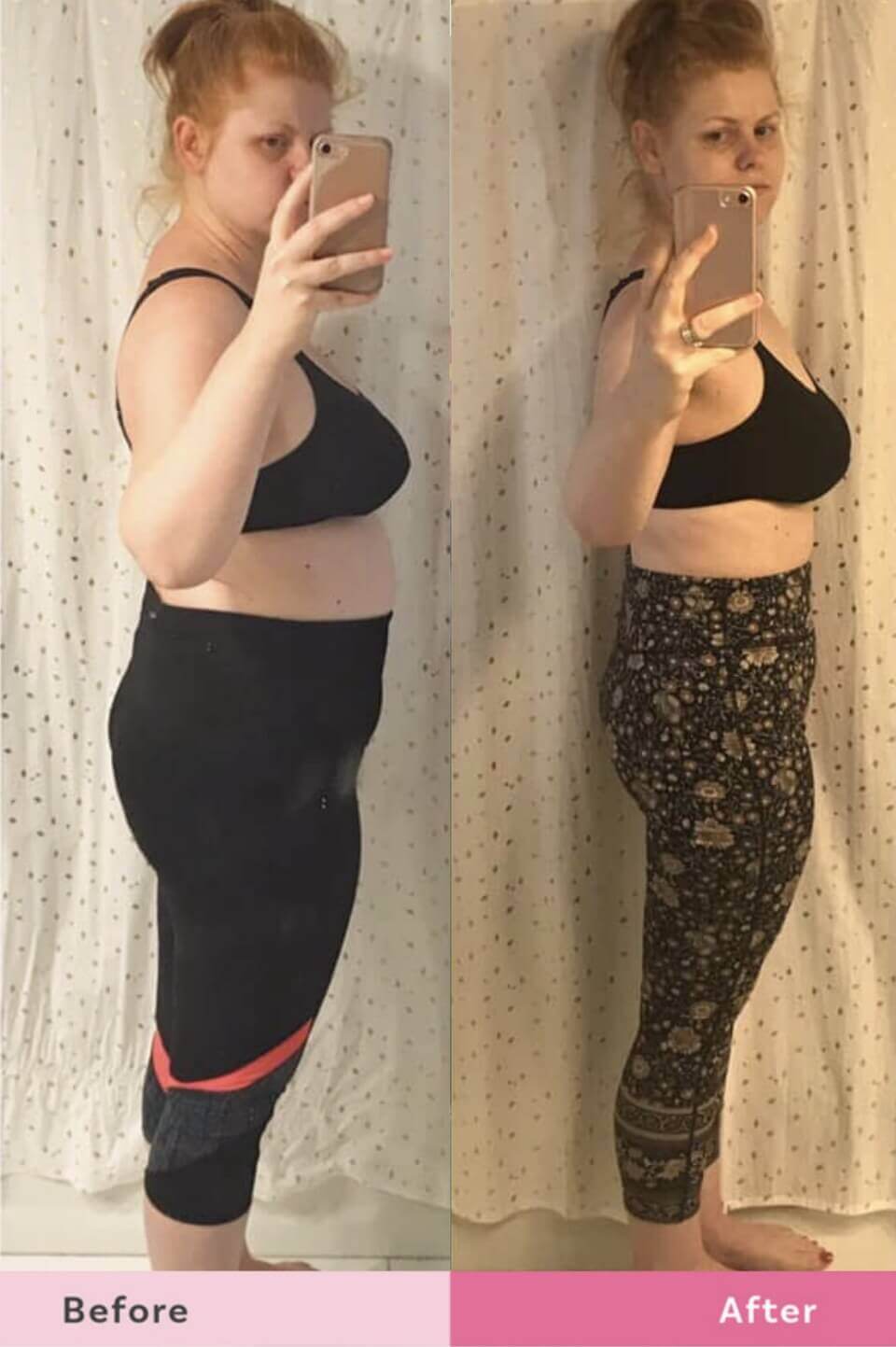 Cindy has lost 12.7 kg with The Healthy Mummy 28 Day Weight Loss Challenges.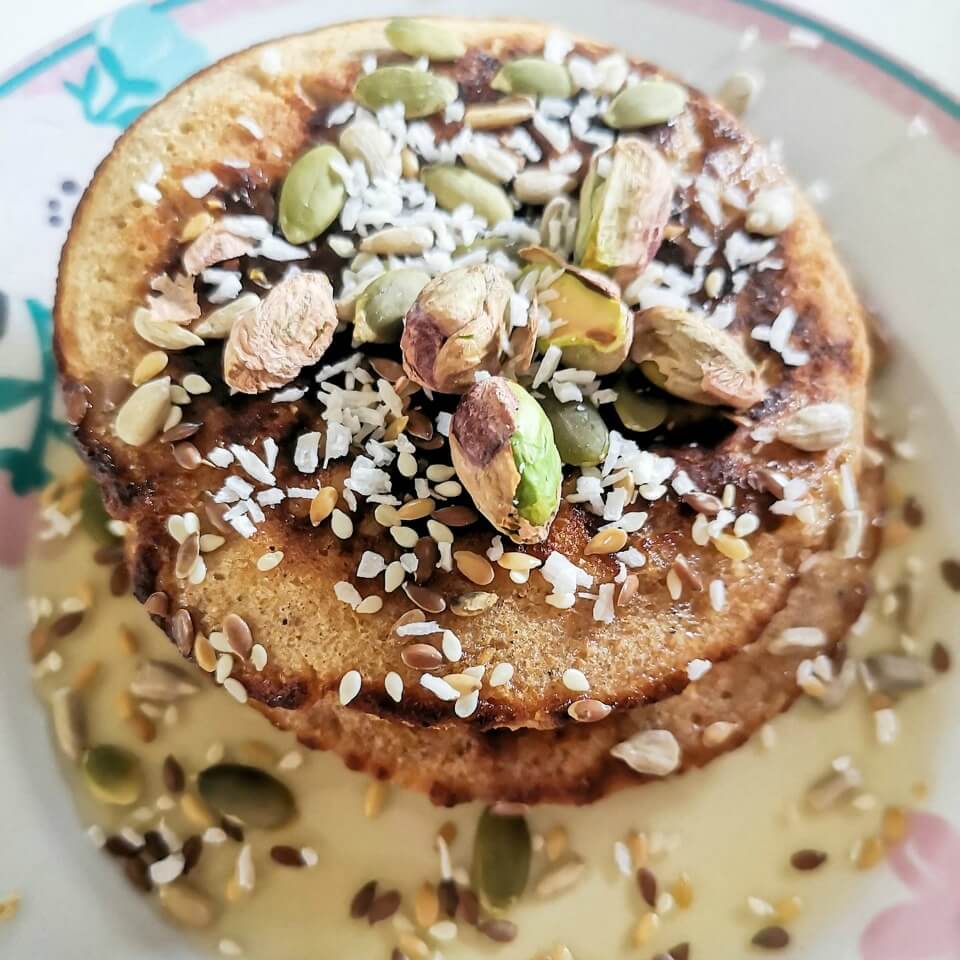 Marie O'Rourke says "We had the gingerbread pancakes which we absolutely love…. And even better I had a stash in the freezer so no mess this morning for us."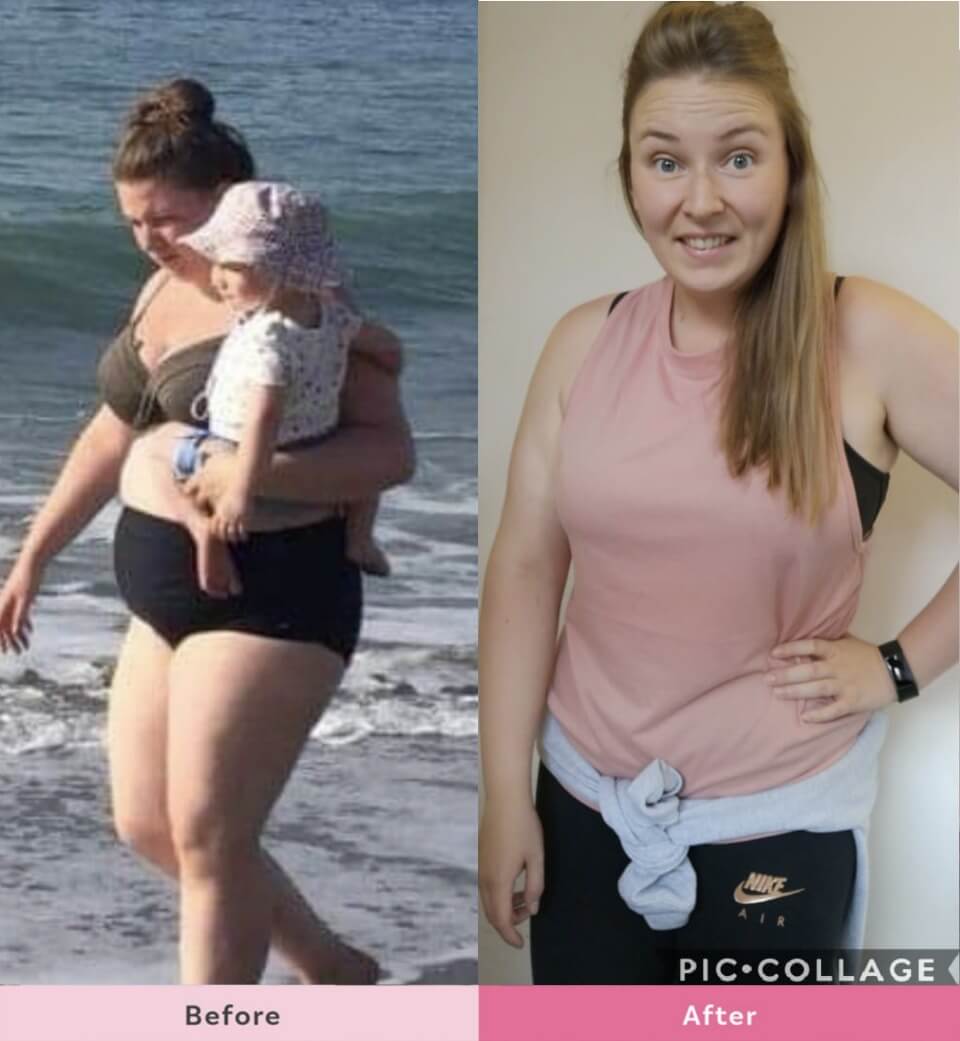 Marie has lost 14.9 kgs while enjoying pancakes from the 28 Day Weight Loss Challenge.
9. Carrot and Banana Pancakes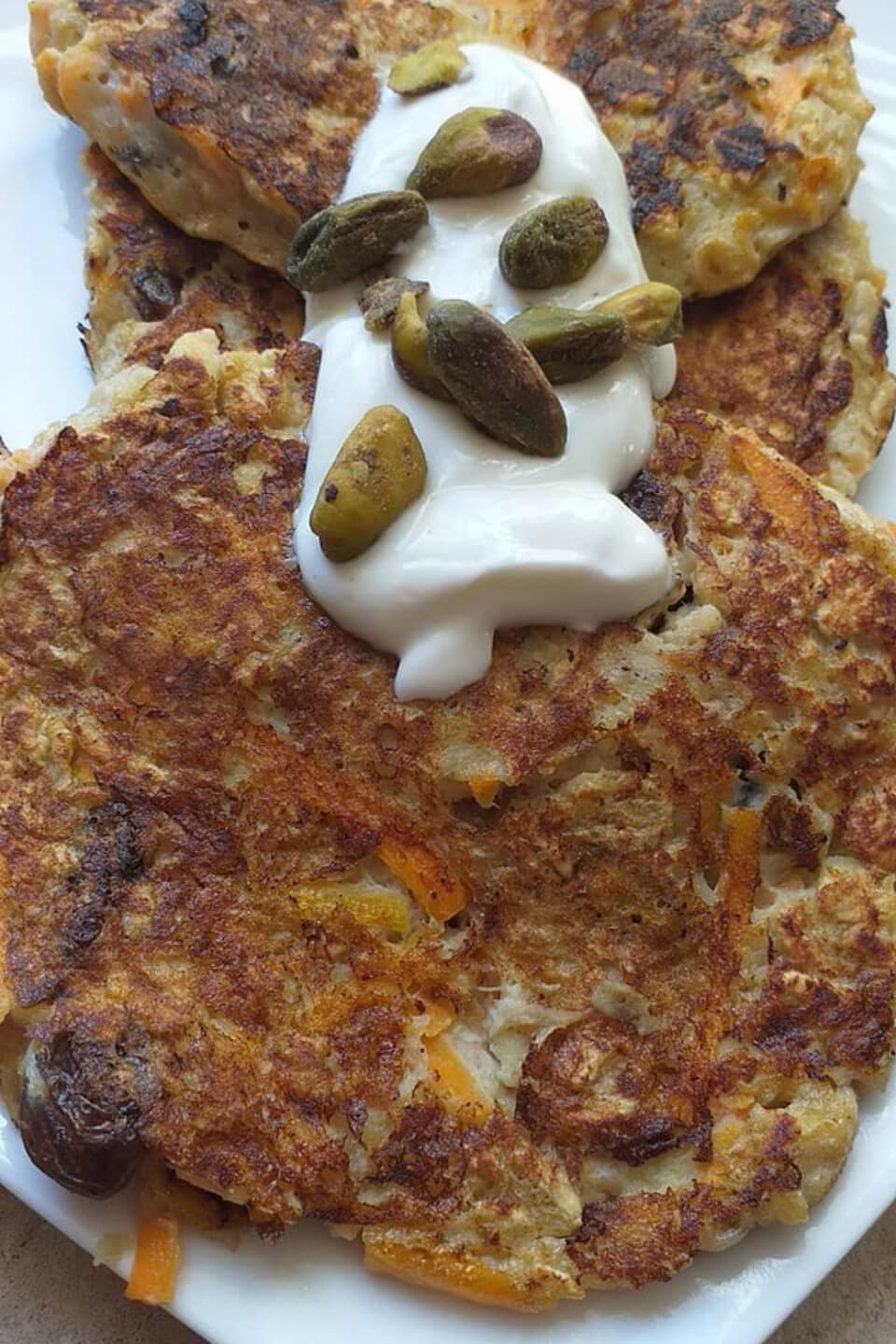 Becki Drewett says "Yummy yum yum. I fancied pancakes for breakfast today…. Tap tap tap and I spotted these.
The carrot and banana. My carrot didn't weigh enough so I added a few sultanas.
Definitely ready for the weekend!"
*Carrot and banana pancake recipe available to 28 Day Weight Loss Challenge members.
Becki has lost a massive 20.8 kg by following The Healthy Mommy 28 Day Weight Loss Challenges.
For all of these incredible mums, The Healthy Mummy 28 Day Weight Loss Challenge works because it is not about cutting out food groups. Instead it is about providing mums with healthy versions of all their favorite foods.
The Healthy Mummy team would like congratulate all of these INCREDIBLE moms for their weight loss success and for sharing their favourite Healthy Mummy pancakes with us.
Access all of these delicious recipes and more!

Regain your body confidence with The Healthy Mummy's 28 Day Weight Loss Challenge.
Our Challenge is designed by mums FOR MUMS – to help them reach their goal weight and tackle their health and fitness.
The Challenge is home to customizable meal plans, 24/7 social support and realistic exercises moms can do AT HOME.
To find out more on the 28 Day Weight Loss Challenge click here.