44 food and kitchen hacks that you can NOT live without
If you're a busy mum then finding shortcuts and food hacks to help you spend less time in the kitchen is like gold dust.
Luckily we have 44 AMAZING kitchen hacks that you simply cannot live without. Prepare to cut those apron strings and free up some precious time.
Combine them with our 28 day weight loss challenge and getting healthy and losing weight has never been so easy.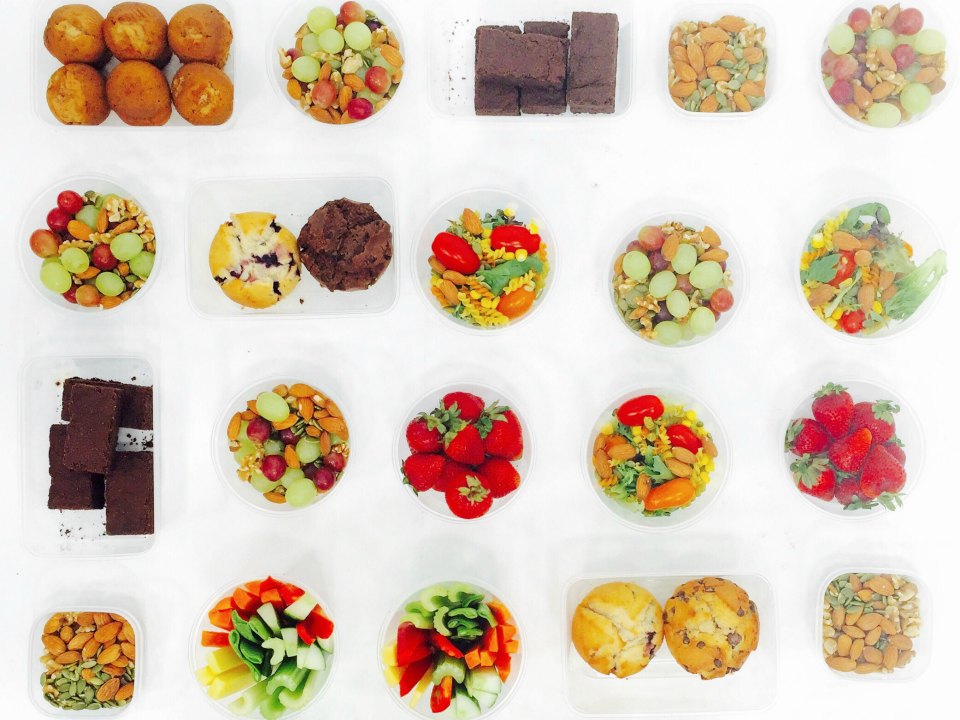 44 food and kitchen hacks that you can NOT live without
1. For recipes like pasta sauces, stews, soups, batters etc you don't need to spend ages chopping ingredients by hand. Simply place ingredients in a food processor and blitz until chunky. If the ingredients are going to be cooked down on the stovetop, in the oven or in a slow cooker, there's no need to waste time chopping them all to size by hand.
2. Make it easier to peel garlic by whacking it hard or squashing it down with the wide edge of a knife. Once it's smashed, the skin just falls off.
3. Use a spoon rather than a peeler to remove the skin from fresh ginger. Just scrape a teaspoon over the skin and it will fall off easily.
4. Freeze onions before peeling and chopping to avoid them making you cry. Only freeze just before use and ensure you're cooking them straight after chopping so they don't go soggy once defrosted.
5. You don't always need to peel your veggies. Wash them and keep the peel on for extra fibre.
6. Get more juice out of your citrus by rolling them on a bench and pressing as you go.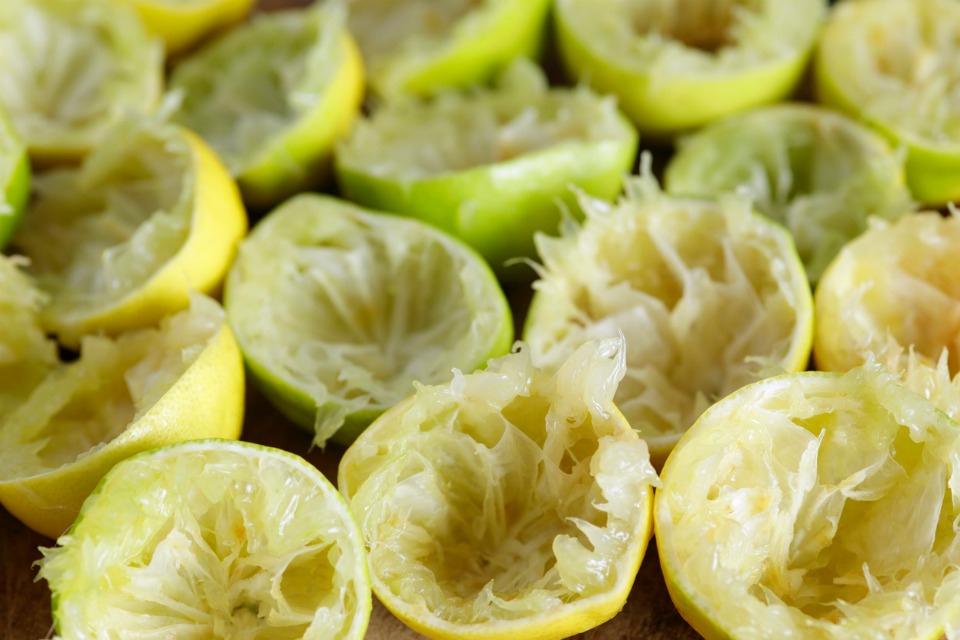 7. Use your hands to squeeze citrus juices into recipes and catch the pips while the juice trickles into the meal.
8. Peel mangoes easily by slicing off a cheek and sliding the skin down the edge of a drinking glass. The skin will separate easily from the flesh, which will drop into the glass.
9. Get more out of a mango by slicing off both cheeks and slicing a grid shape into the flesh. Turn inside out to easily cut or eat all the flesh straight off the skin.
10. Hull strawberries quickly by pushing a straw through the bottom of the fruit and pushing the core and leaves out in one.
11. Bananas are supposed to be peeled from the bottom not the top! Gently press the bottom together and peel from the bottom up.
12. Use a knife to make a cut all the way around an avocado, from top to bottom. If the avocado is ripe then the two halves should just twist apart. Hit the knife into the centre of the pip to remove it and easily peel the skin off.
13. Cut cherry tomatoes in halves in a large batch by placing tomatoes in between two lids (e.g. plastic container lids) or plates. Gently slice horizontally through the tomatoes while pressing down on the top lid.
14. When boiling eggs, add some vinegar or baking soda to the water. These ingredients help to make it easier to peel the eggs once cooked.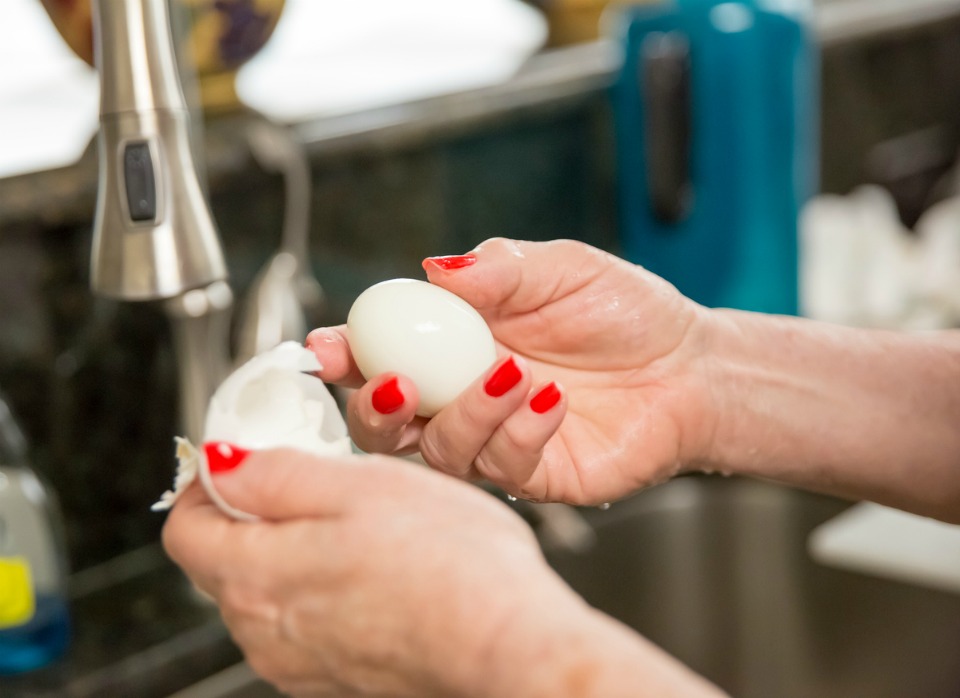 15. Freeze soft cheeses like mozzarella for a few minutes before grating them to avoid them getting squashed in the grater.
16. To melt a large amount of butter quickly, freeze then grate it before melting.
17. Coat a measuring cup or spoon with hot water or a little cooking oil spray before measuring sticky substances like honey, rice malt or maple syrups. The heat or oil will help them slide right off and into a mixing bowl without leaving any behind and your fingers having to get involved.
18. Bring crystallised honey back to life by placing the container in some hot water for 5 to 10 minutes.
19. Partially freeze meats to make it easier to slice thinly for use in stir fries.
20. Occasionally swap brown rice for quinoa as quinoa has a faster cooking time and loads of health benefits. 
Become A Meal Prep Whiz
21. Plan time each week or each day for some meal prep. Getting into a habit to set aside time to get your meals ready ahead of time will make life easier.
22. Chop and combine ingredients for smoothies, breakfast bowls, pasta sauces, stews, soups etc and place in zip lock bags to store in the fridge or freezer.
23. When ready to prepare or cook, just pour all ingredients into the blender, saucepan, slow cooker etc and you're almost done! Remember to label zip lock bags with what's inside or which recipe the ingredients are for.
24. Prepare salads and slaws ahead of time when you aren't busy. Using kitchen tools like mandolins and food processors makes slicing and dicing faster. Store undressed salad combinations in airtight containers in the fridge to enjoy later that day or the next.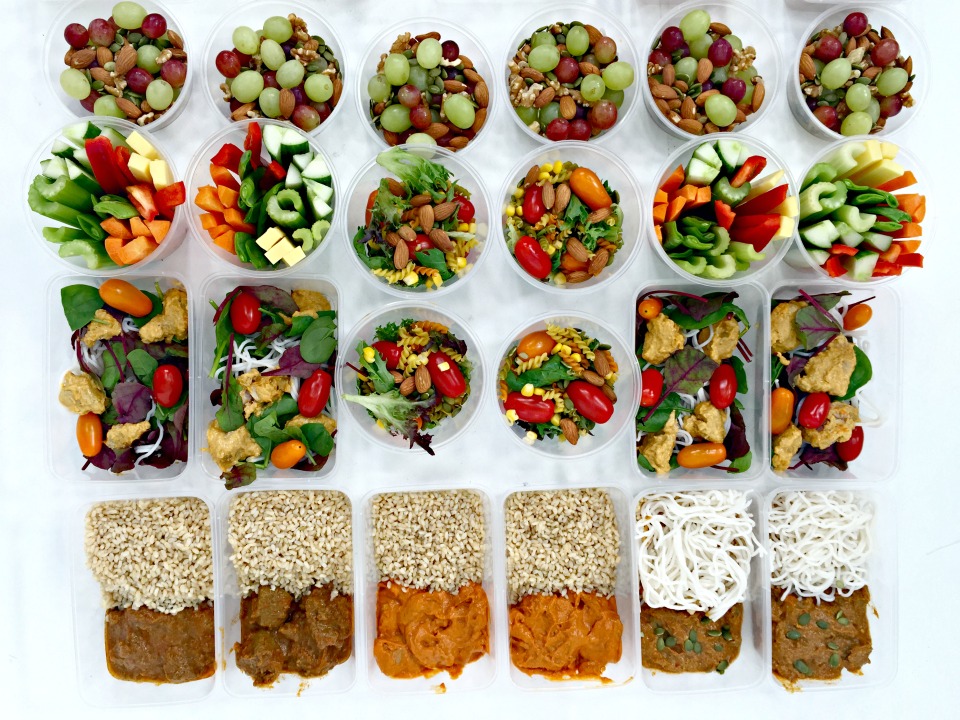 25. Vegetables can be prepared ahead of time. Set aside 30 minutes at the beginning or end of the day to chop, trim and peel the veggies you are using for the day ahead or the following day. Place in airtight containers and then just steam, roast, blanch when cooking your meals.
26. If making muesli and yoghurt, or porridge type recipes for breakfast, prepare as much as you can in advance for the week and store in the fridge. You can prepare porridge in bulk and store portions in the fridge to reheat with a little extra milk or water when ready to eat. Check out these 5 ways to pre-prepare your breakfast for the week ahead.
27. Use tinned legumes and vegetables or frozen fruit and vegetables in recipes to save time soaking, preparing and chopping. These convenient items also help you save money as you can purchase ingredients even when out of season.
28. Prepare snack bags to have in between main meals. Include some nuts, slices of fruit, crackers, cheese etc. Easy to grab and enjoy when needed. 
Love Leftovers
29. Always plan to make leftovers or larger batches of recipes. Leftovers of main meals can be eaten the next day for lunch – less kitchen time for you.
30. Larger batches of snacks can be stored appropriately so you not only save time in the kitchen but so you're not tempted to grab unhealthy options when you need something quickly.
31. Get clever with leftovers – make a large batch of veggie loaded Bolognese and have it with spaghetti, then the next day in a wrap with some salad. Freeze some to turn into a base for chilli con carne or to add to a baked potato or on top of a homemade pizza.
32. Cook extra meat when preparing for dinner and use leftovers the next day in salads or to add to pizzas, in tacos, frittatas, omelettes etc.
33. Ensure you store leftovers appropriately, in suitable containers and defrost in the fridge rather than on the benchtop. Reheat moisture dense foods like rice, quinoa and couscous to steaming before eating again and only store in the fridge for 1-2 days.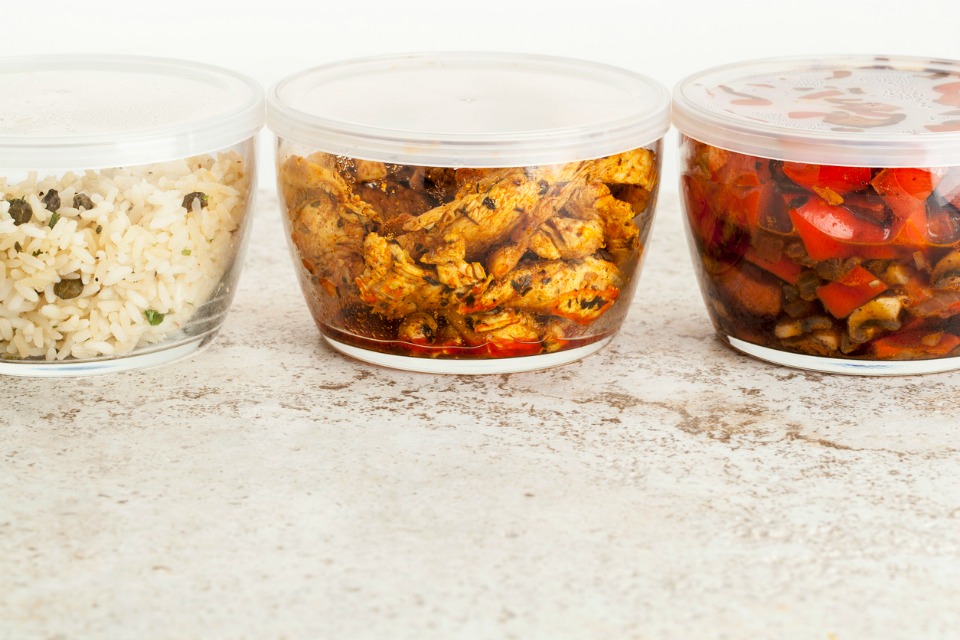 34. Leftover sauces, stews, soups, marinated meats etc are great if placed in zip lock bags and stored flat in the freezer to save you space but also to make defrosting time faster.
35. Use an ice cube tray of muffin tin and freeze leftover fresh herbs. Chop the herbs and place into the tray holes with some water, olive oil or stock. Then just defrost the amount you need by popping out of the trays.
36. Store leftover nuts in the freezer to extend their shelf life as they can go rancid quite quickly in the pantry. 
Make Cooking A Breeze
37. Prevent pots from boiling over by placing a wooden spoon over the pan. Wood isn't a good conductor of heat so the hot liquid stays away from the handle.
38. Rather than having to turn veggies, patties etc over when baking in the oven, preheat the baking tray before adding the ingredients and the bottoms will start to cook immediately.
39. Soak wooden skewers in water for 30 minutes before use to avoid them burning when cooking kebabs.
40. Remove garlic or onion smells from your hands by rubbing them with lemon juice.
41. Soak a cleaning sponge in water and place it in the microwave on high for a minute. The moisture created will loosen the grime found within the microwave, making it easy to wipe away.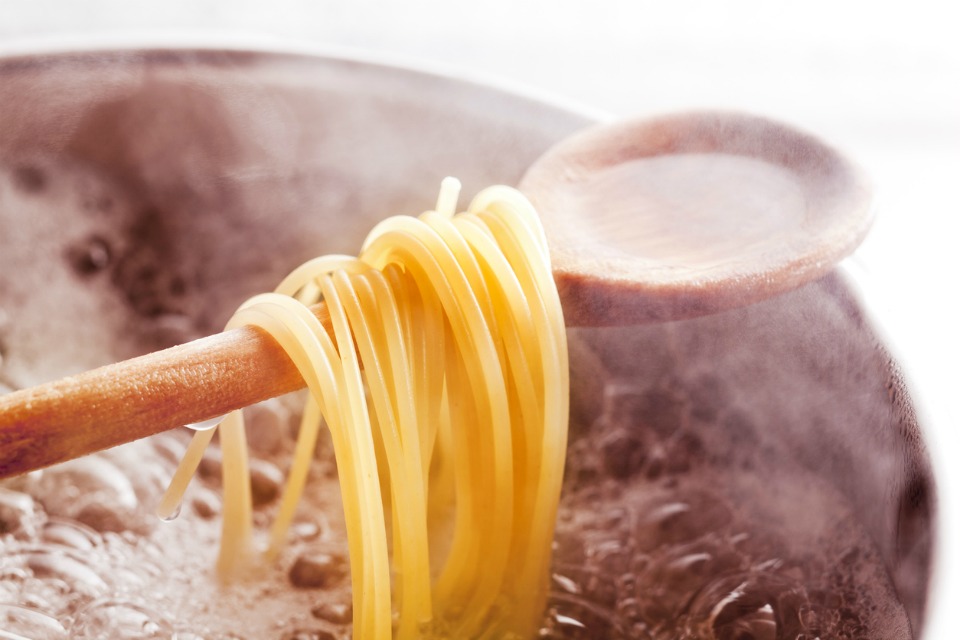 42. Scrub wooden cutting boards with coarse salt and then rub with half a lemon to remove food particles, bacteria and food smells.
43. Have two cutting boards – one for raw meat and the other for everything else. It will help avoid uncooked meat contaminating fresh fruit, vegetables etc.
44. Place a damp tea towel underneath a chopping board to prevent it from sliding around the bench top.
If these weren't enough to save you time in the kitchen and make your life a whole lot easier then why not sign up to our next 28 day weight loss challenge.  It is packed full of recipes, exercises, and of course kitchen hacks and time saving tips.
It's the easiest way to lose weight the healthy way.
AMAZING TRANSFORMATIONS FROM OUR 28 DAY CHALLENGE!
1.Rae Willingham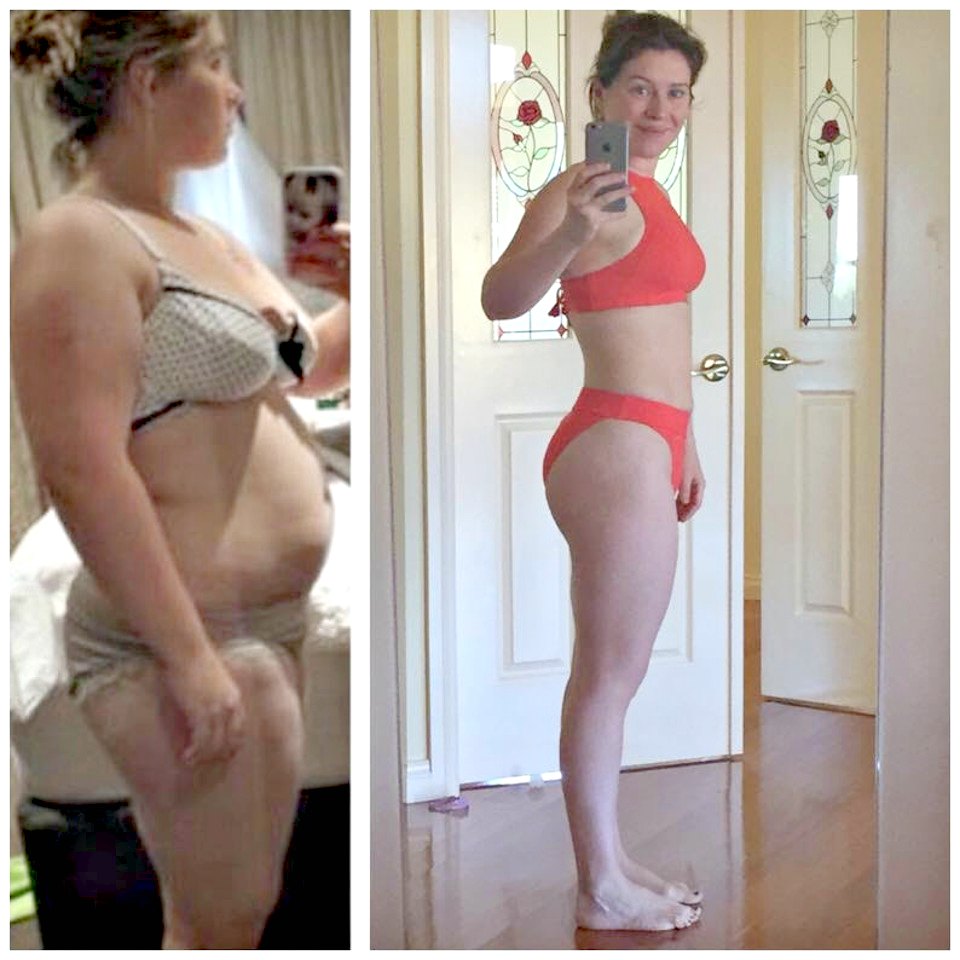 Mum of three children young children, Rae, has overcome negative self belief in the face of  some very big obstacles. After losing 25kgs* and maintaining her goal weight with The Healthy Mummy 28 Day Weight Loss challenges she says:
"I am no longer the girl who suffered debilitating anxiety and regular panic attacks. The one full of excuses not to go out and enjoy life. I am now this amazing butterfly who loves her life and lives it with no worries (well far fewer, I am still a woman after all!)".
2. Jo Hart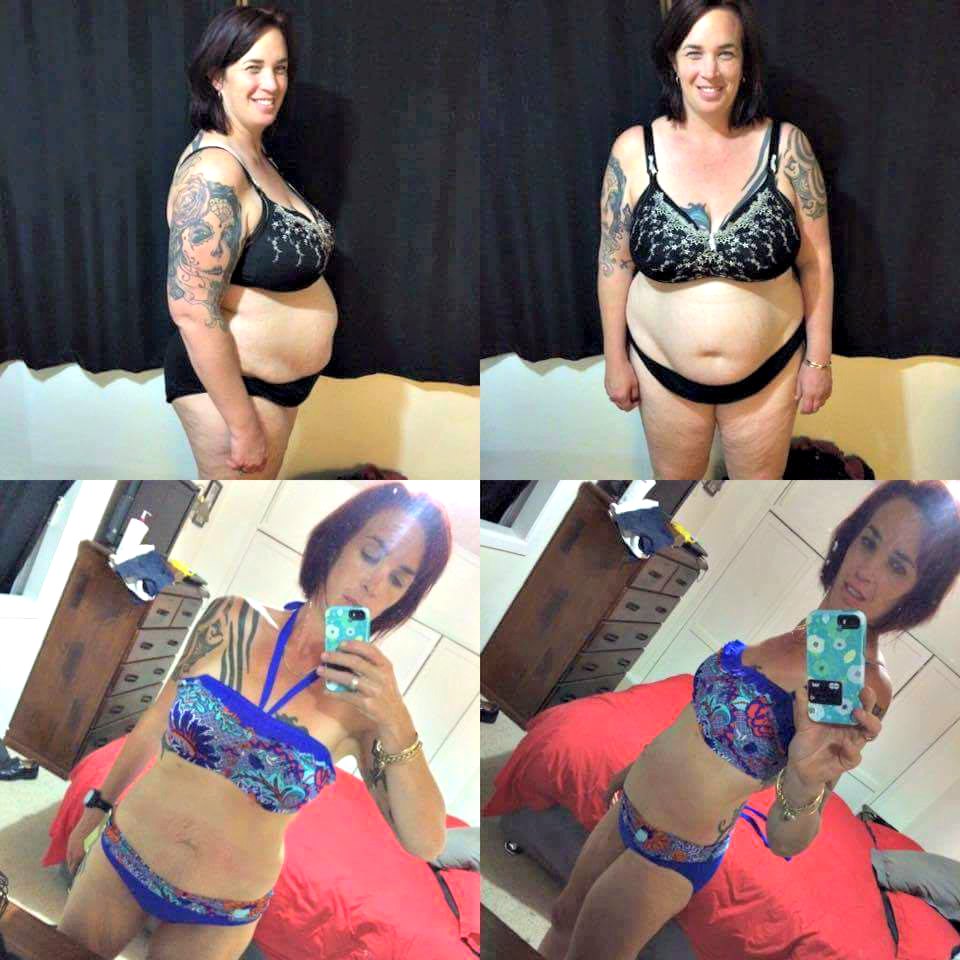 Jo Hart not only rocks her new bikini, she has lost 38kg* with The Healthy Mummy 28 Day Weight Loss Challenges.
She says:  "I am proud of the change I have made for not only me but for my family too".
3. Renee Harrison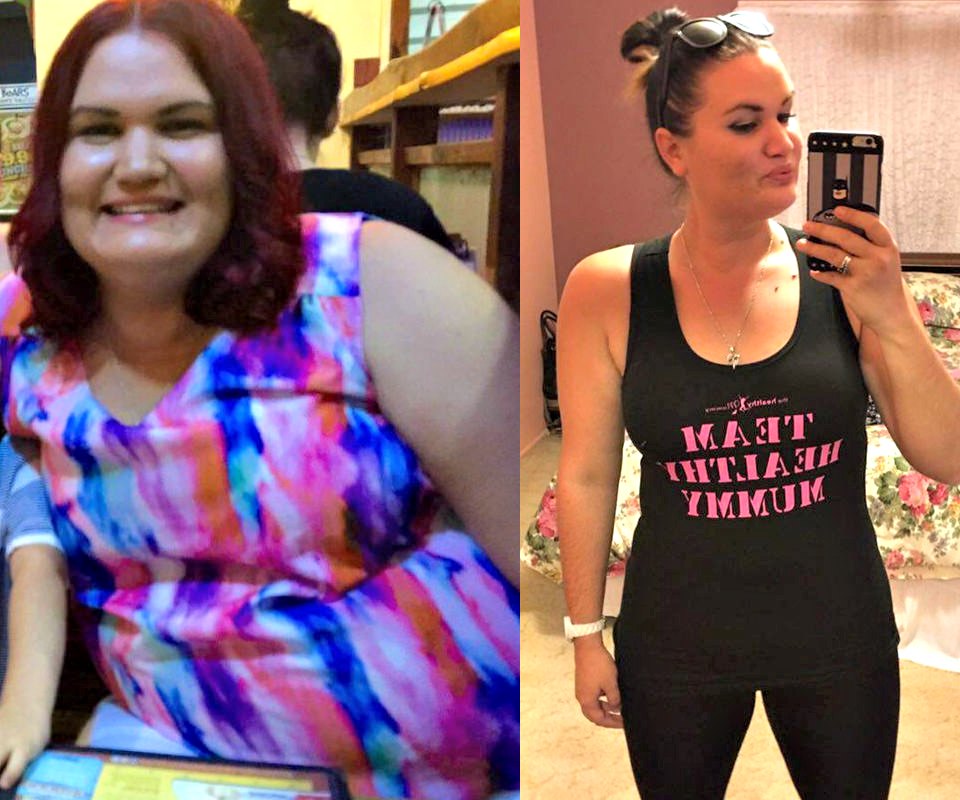 Mum Renee, from Central Queensland, has overcome depression and anxiety stemming from an abusive relationship and transformed her body losing 41kgs* (from 115kgs to 74kgs) with The Healthy Mummy Smoothies, free snack recipes and portion controlled high protein meals.
She says: "previously I lived day by day, but now I embrace life as it were my last day on the earth!".
4. Elle Temple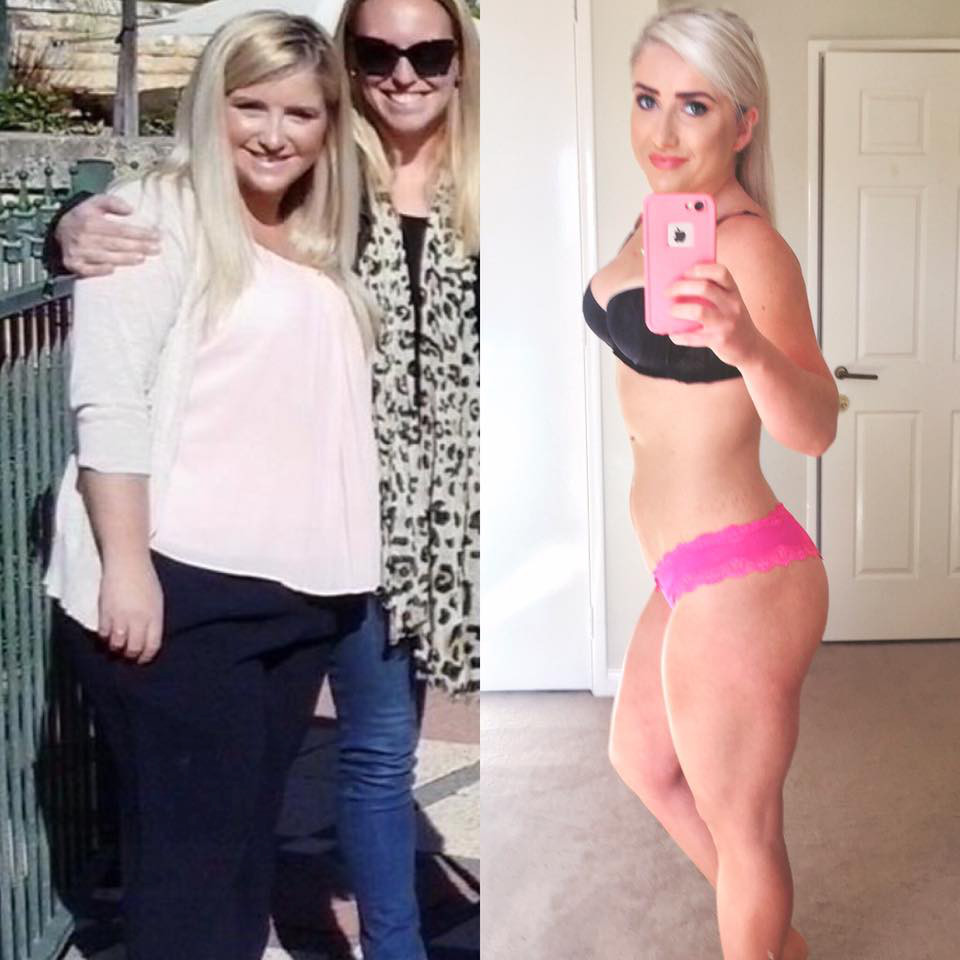 Smashing her weight loss goal of 25kgs* (from 83.6kg to 58.6kg) with The Healthy Mummy 28 day weight loss program, Elle now focuses on toning up.  Elle says:
"today I am thankful that I am no longer afraid of having photos taken of me. I love that I have photos to look back on and am proud of how far I have come. From being 'obese' and having no energy to tackle my day, to being a healthy weight and being able to spring around with my crazy toddler".
Ready to Drop a Dress Size in 28 Days?
Never Go Hungry
Our program offers NO 1200 calorie restrictions
Workout at Home
Follow guided training videos with expert fitness instructors (no equipment needed!)
Feel Supported 24/7
In our private support groups with other mums just like you!
Eat Delicious and Healthy Food
With family-friendly, weekly meal plans & over 6,000 easy recipes developed by nutritionists

No lock-in contracts, cancel anytime.