5 time-saving lunch and snacks ideas for new mums
When your baby first arrives, you will find yourself spending a whole heap of time doting on your new, gorgeous arrival. But as well as looking after your new bundle of joy – it's important that new mums take the time to look after themselves as well (think healthy snacks).
Nutritious, regular meals are vital for news mums, especially breastfeeding mamas, whose bodies will feel depleted while they are nursing.
Mum-of-three Stephanie Marriott has revealed her 'food survival kit' for new mums, to help make sure they eat well during those busy first few weeks.
"These recipes are quick and easy lunchtime recipes that I could make even when I felt I had no time to do anything when my kids were little," she says.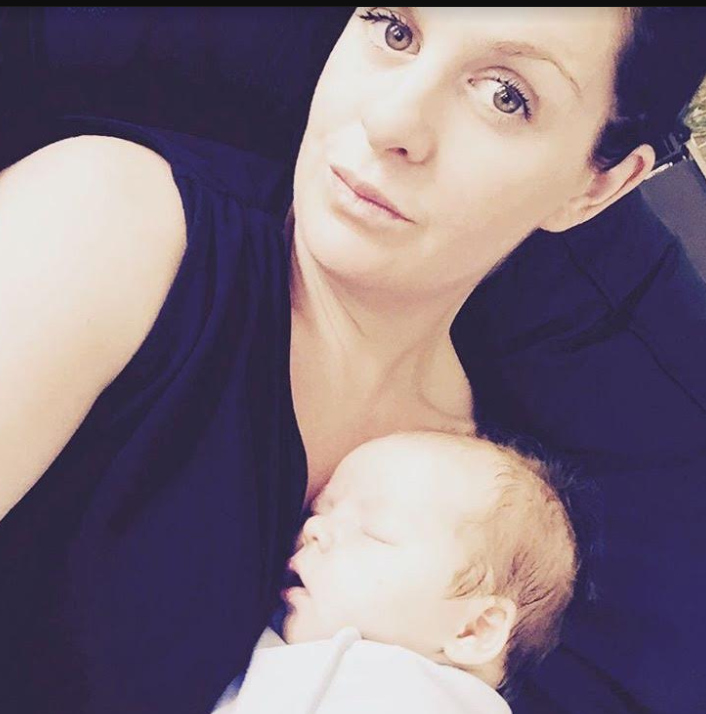 First, Steph on losing the baby weight
After Stephanie's third baby was born, she says she wanted to lose her baby weight relatively promptly, so she signed up to the 28 Day Weight Loss Challenge and ordered some Healthy Mummy Smoothies.  
"I had just had my third baby when I signed up to the 28 Day Weight Loss Challenge. She was one week old when I started my weight loss journey," says Stephanie.
"However, I wanted to make sure I was losing the weight in a safe, controlled way, that meant both me and my baby were getting the right nutrients.
"I was keen to get back to my old body to what it was, and that's why I signed up to The Healthy Mummy's 28 Day Weight Loss Challenge."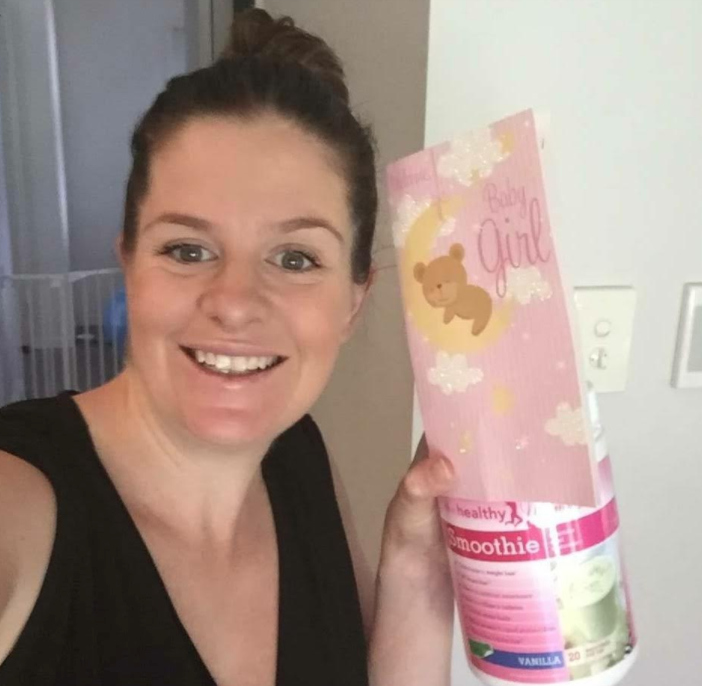 Stephanie's 5 favourite lunchtime snacks and meal ideas for a busy new mum
Along the way, Stephanie discovered the below 5 recipes which she says are PERFECT lunch and snack ideas for news mums.
They are loaded with fresh veggies, healthy fats and carbs to help fuel a nursing mama's body and keep energy levels up.
1. Prosciutto Pizza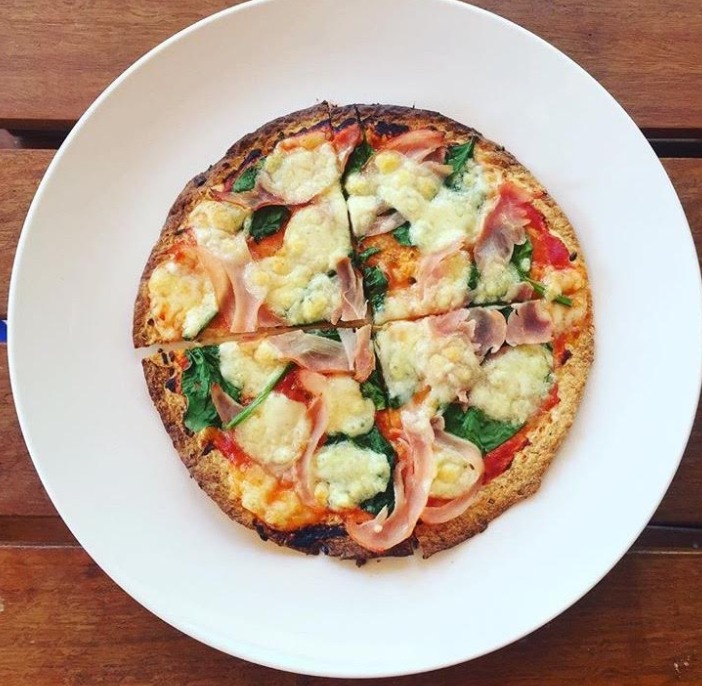 "This pizza takes less than five minutes to prepare before you put it in the oven, which is essential when you have a new baby to food.
"This recipe is one of my family's staple meals because it tastes SO good!"
This recipe is 200 calories per serving and is available on the 28 Day Weight Loss Challenge. To learn more about this, click here.
2. Rocket, Haloumi, Avocado & Sundried Tomato Wrap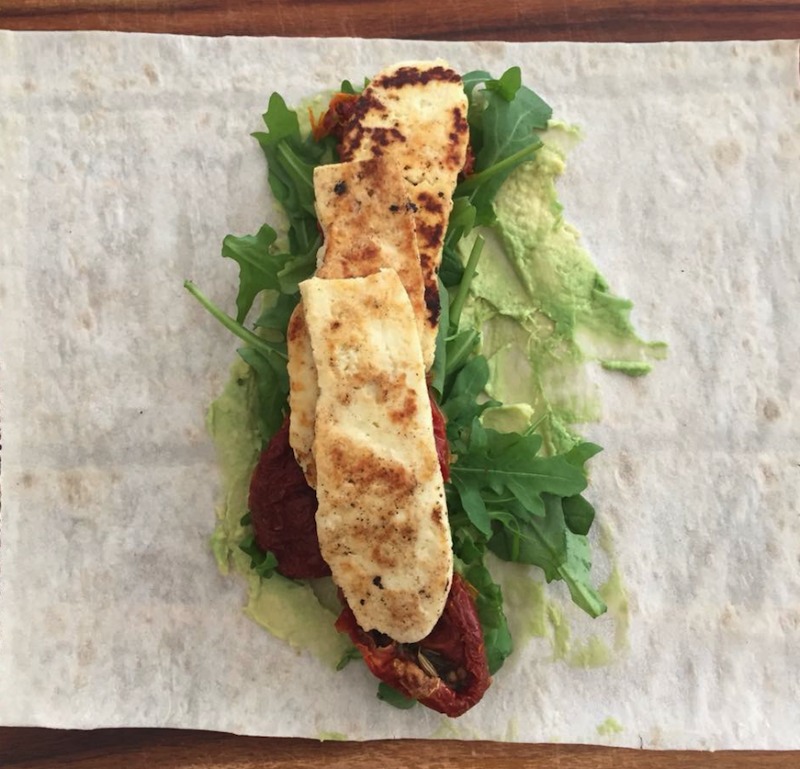 "I absolutely adore the Rocket, Haloumi, Avocado & Tomato wrap. It's amazingly delicious the ingredients keep really well, meaning it's always an easy lunch to whip up."
This recipe is 264 calories per serving and is also available on the 28 Day Weight Loss Challenge. To learn more about this, click here.
3. Feta, Leek & Spinach Mini Quiche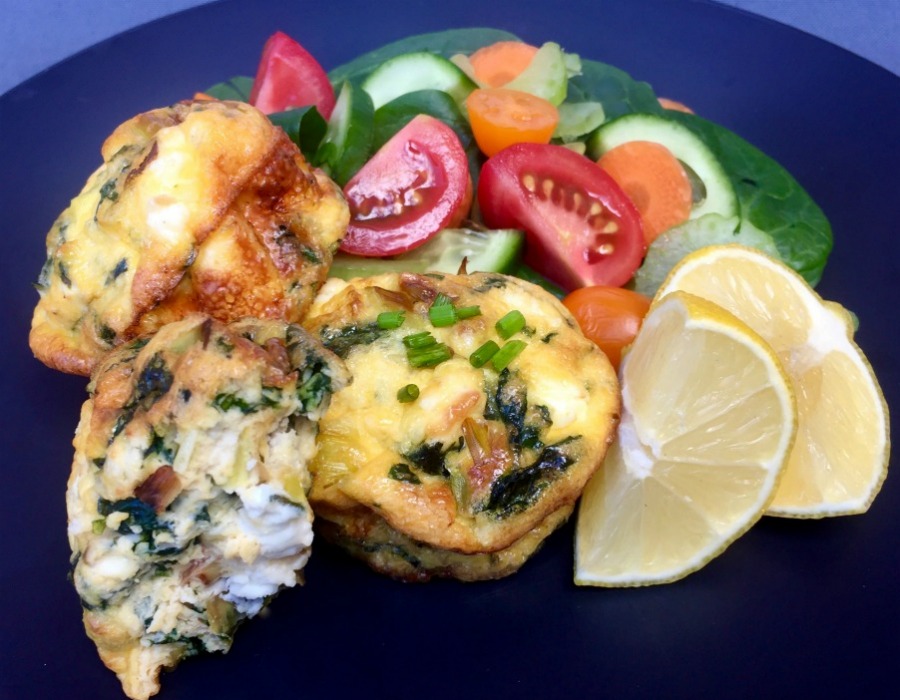 "These quiches were a great option for me. They are freezer friendly so I could prep these on the weekend when my husband was home, and then defrost and microwave when needed."
You can get the Feta, Leek & Spinach Mini Quiche recipe here.
4. Tomato & Cheese Quesadilla
"This meal you can eat with one hand. It's quick to make and could be eaten whilst breastfeeding, or holding a sleeping baby."
This recipe is available on the 28 Day Weight Loss Challenge. To learn more about this, click here.
5. The Healthy Mummy Breastfeeding-Friendly Smoothies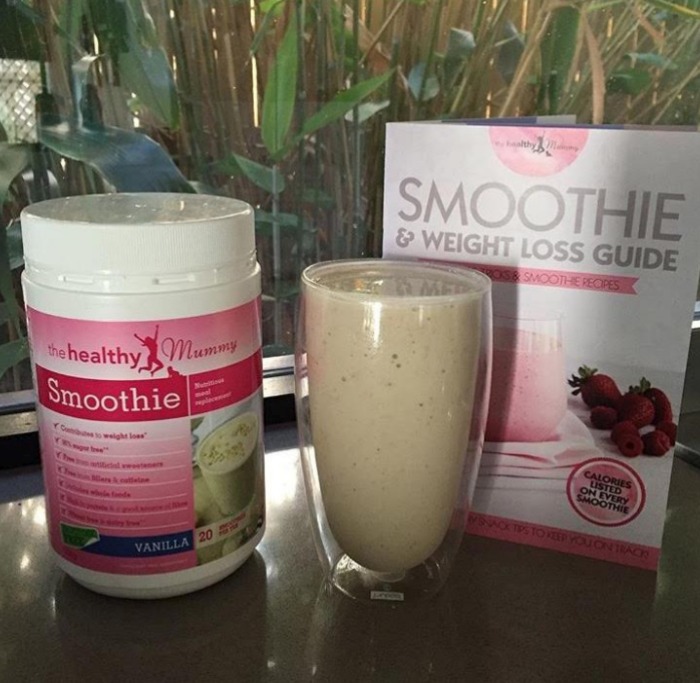 "The Healthy Mummy smoothies were quick to make and definitely made sure I could hit my calorie requirements each day. I could easily make these even if I was cuddling my toddlers or while I was holding my newborn.
"Like the 28 Day Weight Loss Challenge Meal Plans, the smoothies are also breastfeeding-friendly! And I found that my milk supply was the best it had ever been, I truly believe that the smoothies helped with this."
You can learn MORE about the Healthy Mummy Smoothies HERE.
Healthy Mummy's Advice on losing weight while breastfeeding
The Healthy Mummy's advice to breastfeeding mums wanting to trying to lose weight after they have had a baby, is that they need to listen to their body and what it is telling them.
If you are hungry, that is okay and very normal. But if you are trying to lose some of your pregnancy weight, you need to make healthier meal options during these times.
As your baby starts eating and drinking and your energy requirements for lactation decrease, you will need to decrease your calorie intake.
If you continue to consume those additional calories, like any unused energy, a little weight can creep up.
More on Stephanie's Amazing 19kg* Weight Loss Journey
Stephanie has managed to transform her body, embrace healthy eating and prioritise exercise with the support of The Healthy Mummy.
Stephanie says: "I've lost 19kg following The Healthy Mummy 28 Day Challenges and drinking the Smoothies. I lost all of this weight whilst breastfeeding. I've now been maintaining my weight loss for 9 months."
Supporting thousands and thousands of mums on their weight loss journey
The Healthy Mummy has been able to support thousands of mums – including Stephanie – tackle their health, weight and lifestyle.
Stephanie says: "Don't wait until next week, next month or next year to start changing habits. Start today.
"Start by drinking more water. Start by committing to a healthy breakfast or lunch each day.
"You don't have to change EVERYTHING all at the same time – that will only bring stress, anxiety and the feeling of failure when you don't succeed immediately.
"Above all, remember that you don't go from a before picture to an after picture overnight!"
More on the 28 Day Weight Loss Challenge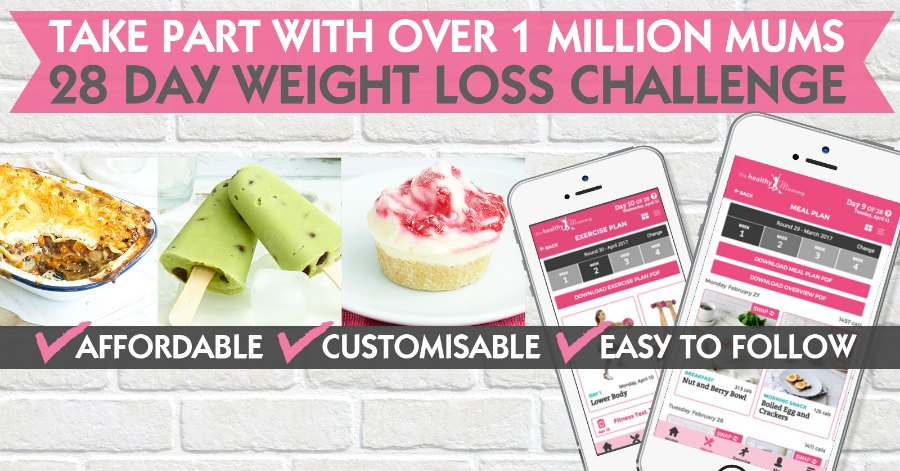 Our 28 Day Weight Loss Challenge is a family-friendly, affordable and customisable program designed to help mums reach their weight loss goals and tackle their health.
Our Challenge includes:
28 days of at home exercise routines (no gym needed) – with video instruction
Customisable and family-friendly and breastfeeding-friendly meal plans
Time-efficient exercises for busy mums – under 30 mins
Challenge combines Pilates exercises with interval and circuit training (HIIT)
Suitable for basic to advanced fitness levels
Home to thousands of EASY-TO-MAKE recipes!
To find out more on the 28 Day Weight Loss Challenge click here.
*Images and references to kilograms lost are as supplied by the individual in the story. The Healthy Mummy assumes information and photographs supplied to be true in nature and is not responsible for any false misrepresentations or claims relating to their programs or products.