6 healthy dinners that will get a high five from the whole family
Cooking something for dinner that the entire family loves is no picnic – pardon the pun! Offering multiple choices each night just isn't feasible either.
The following recipes have been earmarked by our community members as family classics that have been known to get a round of applause at the table. And who doesn't want that? Bonus is that they're all super healthy and perfect if you're trying to lose weight and following the 28 Day Weight Loss Challenge.
These are also great meal options if you are cooking dinner to drop off for a friend who has just had a baby or needs some support
6 Meals That Will Bring Smiles To Your Table
1. Mexican Lasagna
A delicious version of the classic and all this tastiness for 505 calories per serve. You can get the recipe here.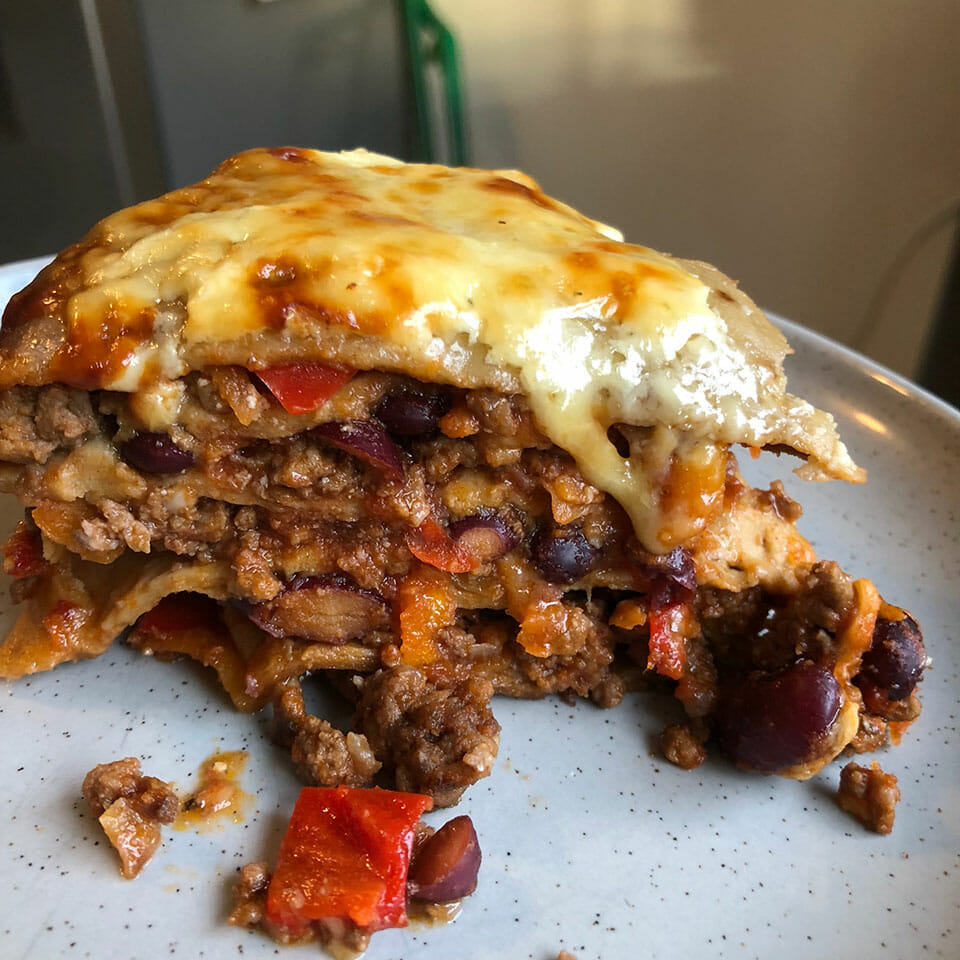 2. Chicken & Mushroom Filo Parcels
Just 303 calories per serving, these parcels have been a surprise hit with families everywhere.
By using a wholemeal wrap instead of pastry, the parcel is crunchy, crisp and light.
3. Steak, Thyme & Mushroom Pie
This pie at 288 calories per serving is so comforting and you can still manage to sneak a few veggies inside, and on the side too!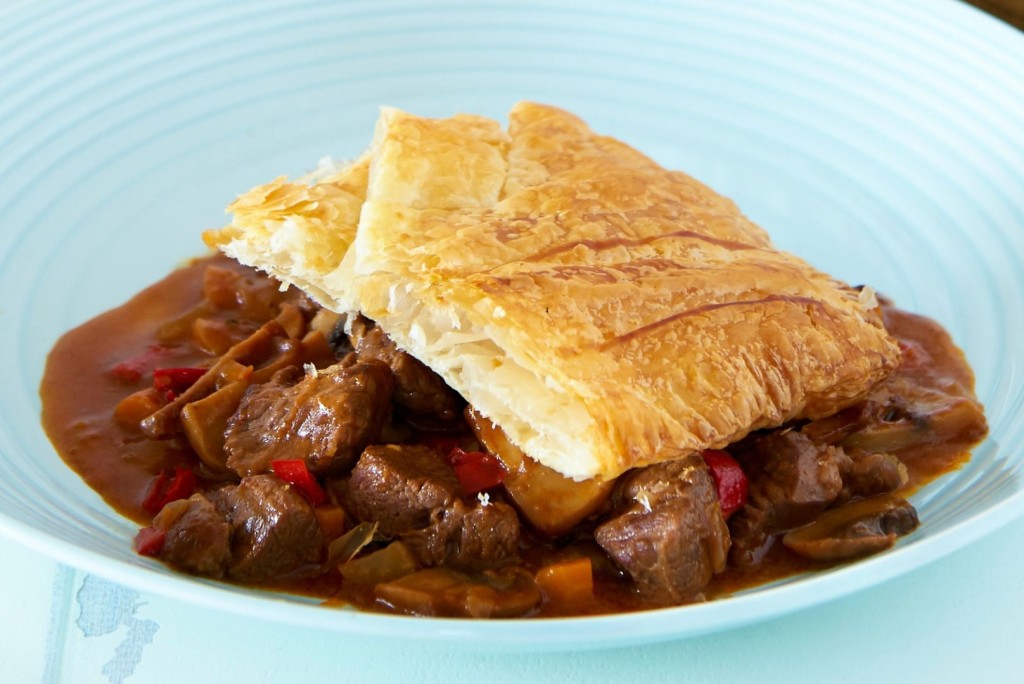 4. Teriyaki Chicken Noodles With Cashews
Another crowd-pleaser at just 373 calories per serve. These tasty noodles are super flexible as you can add any veggies you have and that your family love.
This is a perfect meal to make a double batch of and enjoy as lunch for the week.
5. Spinach And Pesto Pizza
We love making recipes that turn a less than healthy takeaway into a new weeknight regular meal. At 447 calories, this pizza delivers exactly that!
6. One Pot Spaghetti Bolognese
Here we have taken a classic family favourite and made it even easier by cooking the pasta in the same pot as the bolognese!
Mums all over love spag bol for its ability to disguise a myriad of healthy veggies and this one is no exception.
Why not make double batch of the bolognese and freeze a family sized portion for another night?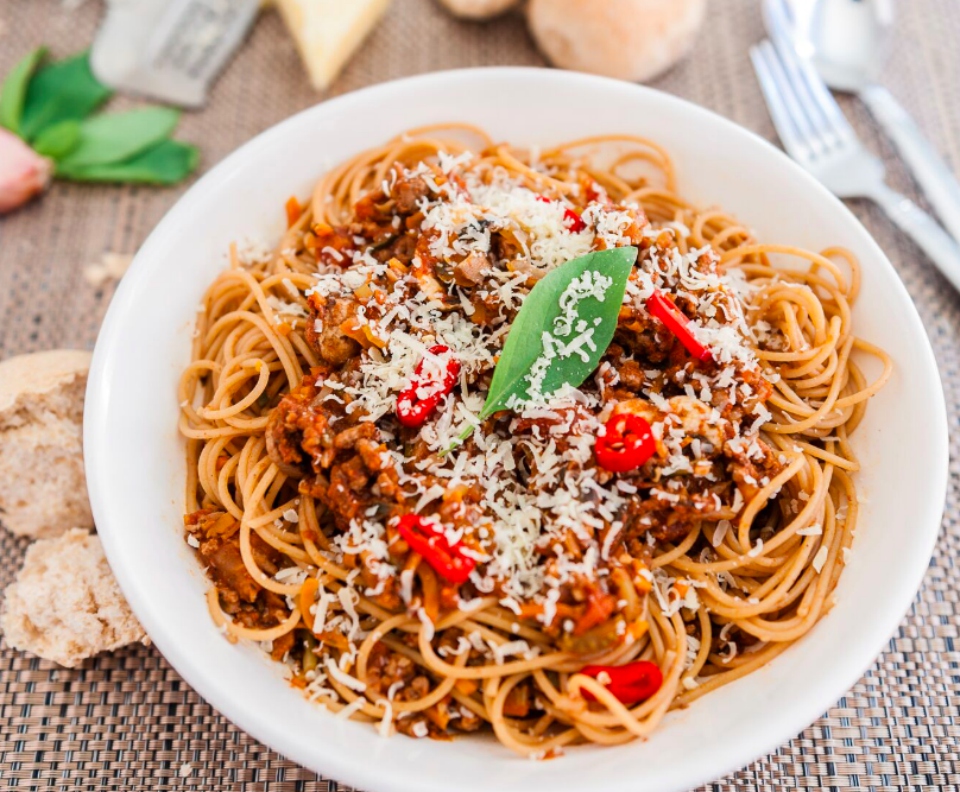 Get the recipe here
And if you need to boost your immune system, here are one of our Nutritionists 5 tips for boosting your immune system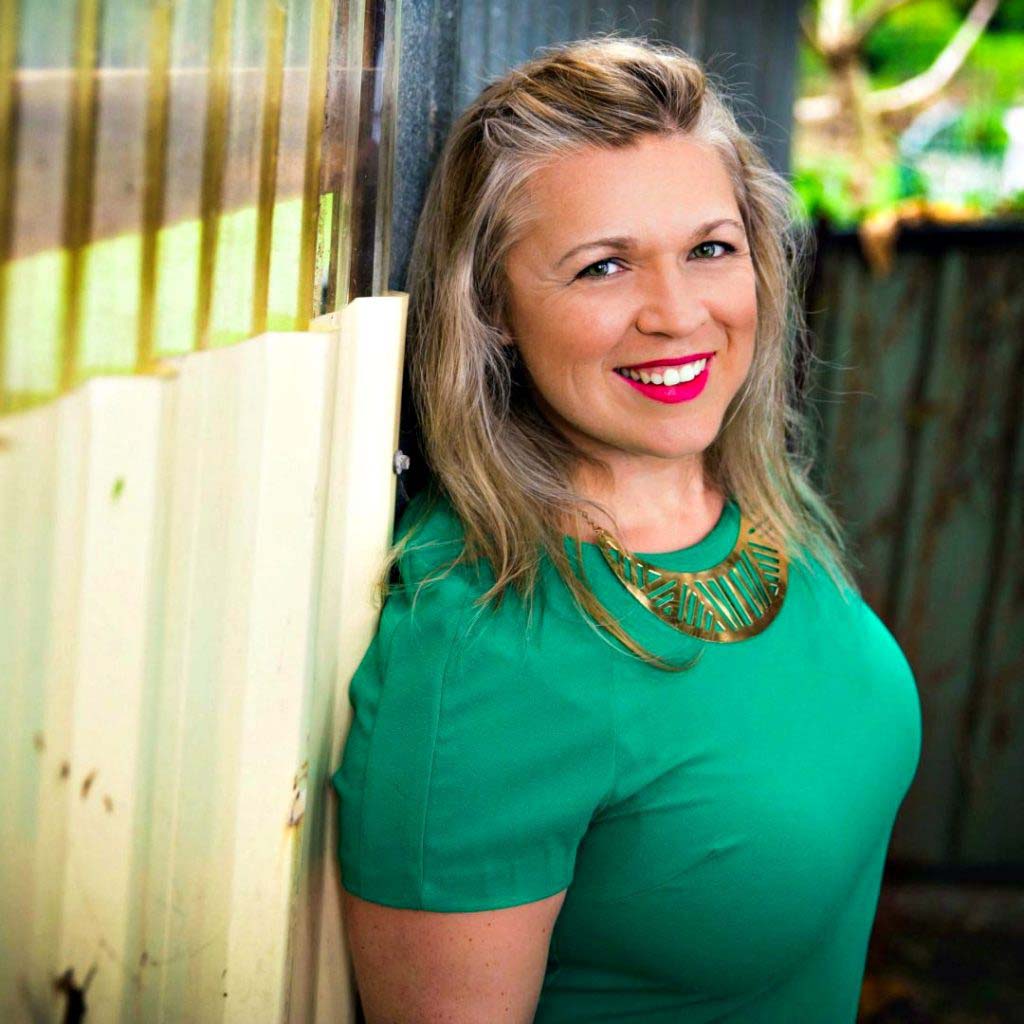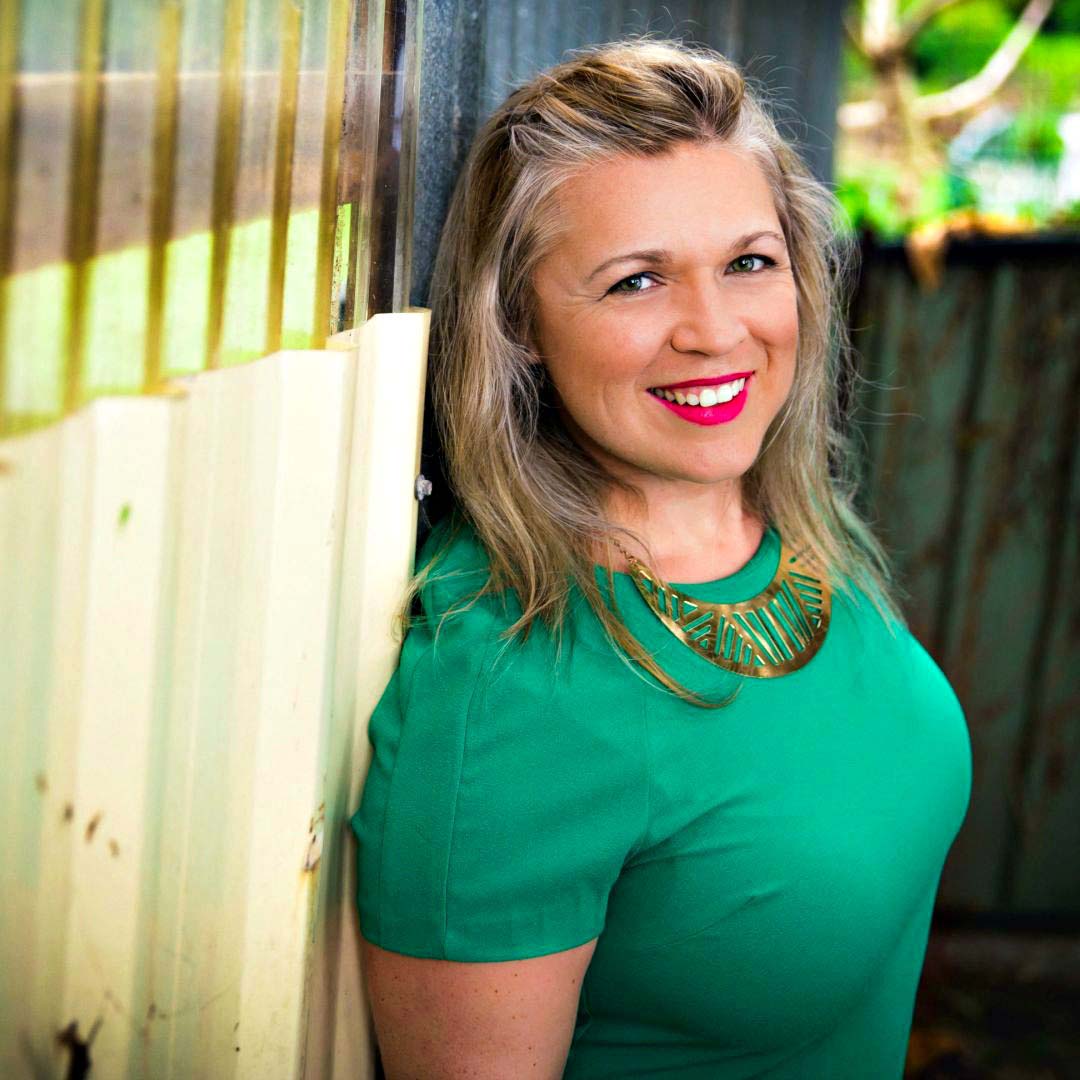 Stop eating refined sugar. Sugar slows down the immune system. A study in 2008 showed that A sugar rich diet may prime the innate immune system of the airways to allergic inflammation. Dr Ben Lynch says that eating sugar essentially stops the immune system from doing its job for 6 hours! When you need to boost immunity look at using natural sugars in moderation or use herb based sweeteners like thuamatin and stevia.
Eat plenty of foods rich in vitamin C. Vitamin C is a powerful antioxidant that the body uses in greater amounts when defending against visuses or stress. Include plenty of citrus, capsicum, and berries in your day, and think about supplementing with vitamin C when in defence mode.
Consume foods that contain zinc. Another nutrient needed in higher amounts for immunity. Zinc is highly available in seafood like oysters, red meat, and seeds like pumpkin seeds.
Utilise herbs. Go nuts with warming herbs in your cooking to help your body raise its resting metabolic rate. Think about cinnamon on porridge, turmeric in curries, pepper, chilli, ginger and cloves. PLUS, these herbs tend to be anti-inflammatory and antibacterial! Herbs in teas and tonics make a massive difference to immunity as well. Echinaecea, elder, and ginseng are great for preventative medicine and during infections.
Feed your gut to support the happy bugs. The majority of your bodies immune system actually lives in your gut! Feeding the good bacteria ensures that they activate the immune system when needed. Use prebiotic foods like apples, and artichokes, and foods high in fibre. Eat fermented foods to keep the bacteria life flourishing. And use superfoods like medicinal mushrooms to support immune function better!
Want more recipes? Join our 28 Day Weight Loss Challenge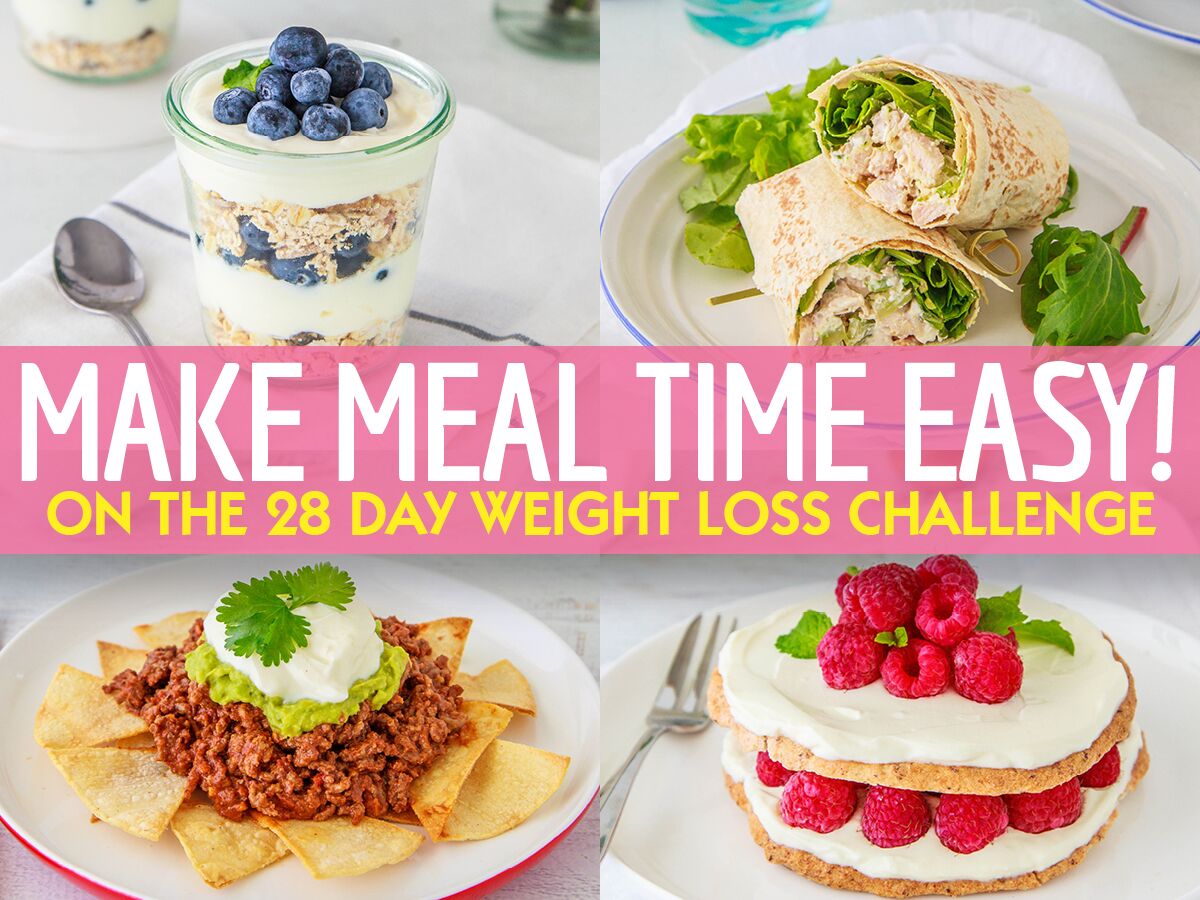 Want to shift your baby weight but feel like you have NO TIME in your day to exercise and eat healthily? That's where the Healthy Mummy's 28 Day Weight Loss Challenge can help.


Our Challenge entails: 
28 days of at home exercise routines (no gym needed) – with video instruction
Customisable and breastfeeding friendly meal plans
Time-efficient exercises for busy mums – under 30 mins
Challenge combines Pilates exercises with interval and circuit training (HIIT)
Suitable for basic to advanced fitness levels.
Home to thousands of EASY-TO-MAKE recipes.
To find out more on the 28 Day Weight Loss Challenge click here.