8 common household meals that contain MORE calories than your daily allowance!
Think that just because you're making your meals at home for your family that they're healthier than eating fast food every day?
Think again!
Unless you are making EVERYTHING from scratch – we're talking about ditching the sauce bottles – and using wholemeal alternatives, then you could be at risk of making food that contains a lot of calories.
In some cases, you could be eating more calories than your daily allowance!
The average woman needs around 2,000 calories a day but around 1,500 a day on a diet (with flexibility if you are breastfeeding).
8 household meals that have more calories than you realise!
1. Pizza with regular crust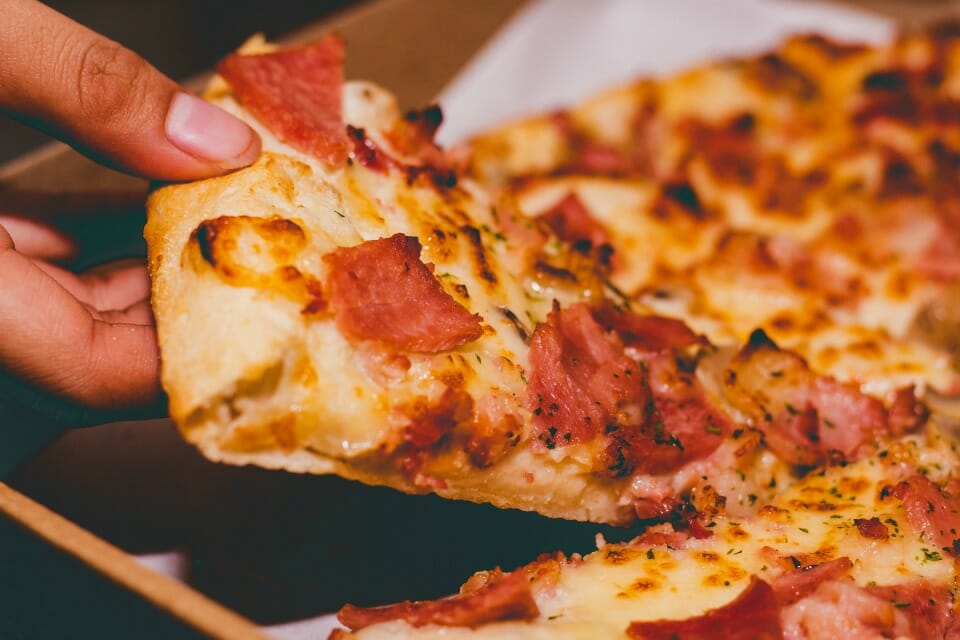 Have no time to make a meal? Then, a quick and easy fix for many mums and dads is to order in a pizza for the family.
But did you know, an average 14″ regular crust pizza contains around 2,269 calories upwards?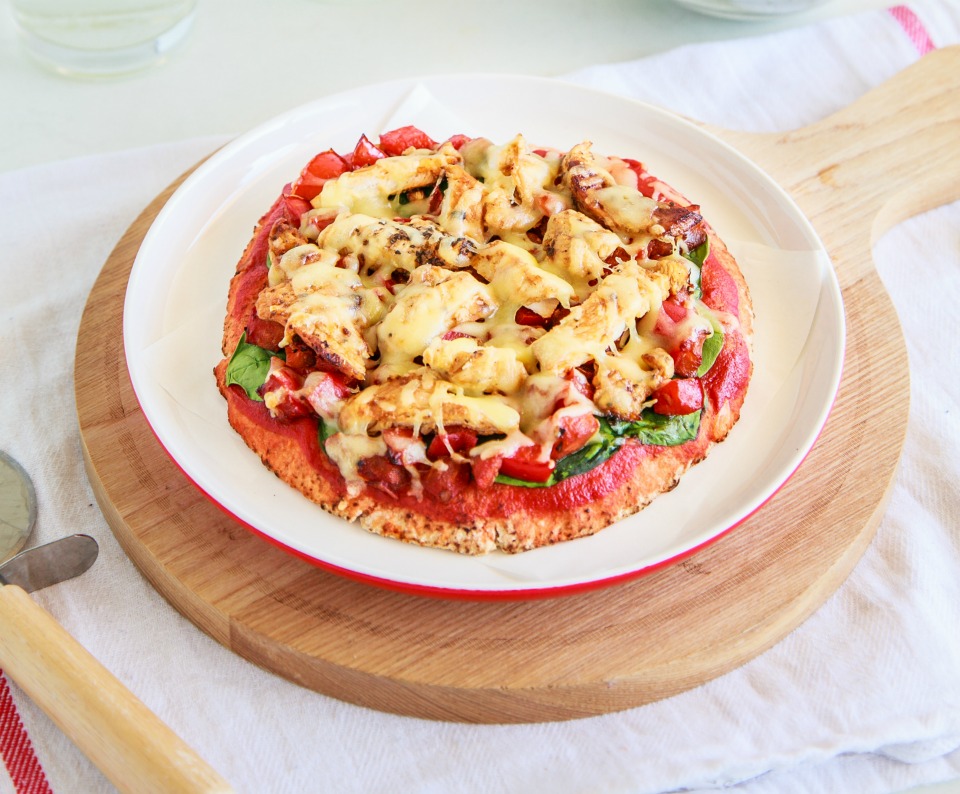 Try making one of our healthy pizzas, the Piri Piri Chicken Pizza or  try our ever-popular 2 Ingredient Homemade Pizza Dough as the base and add your favourite toppings.
2. Spaghetti bolognese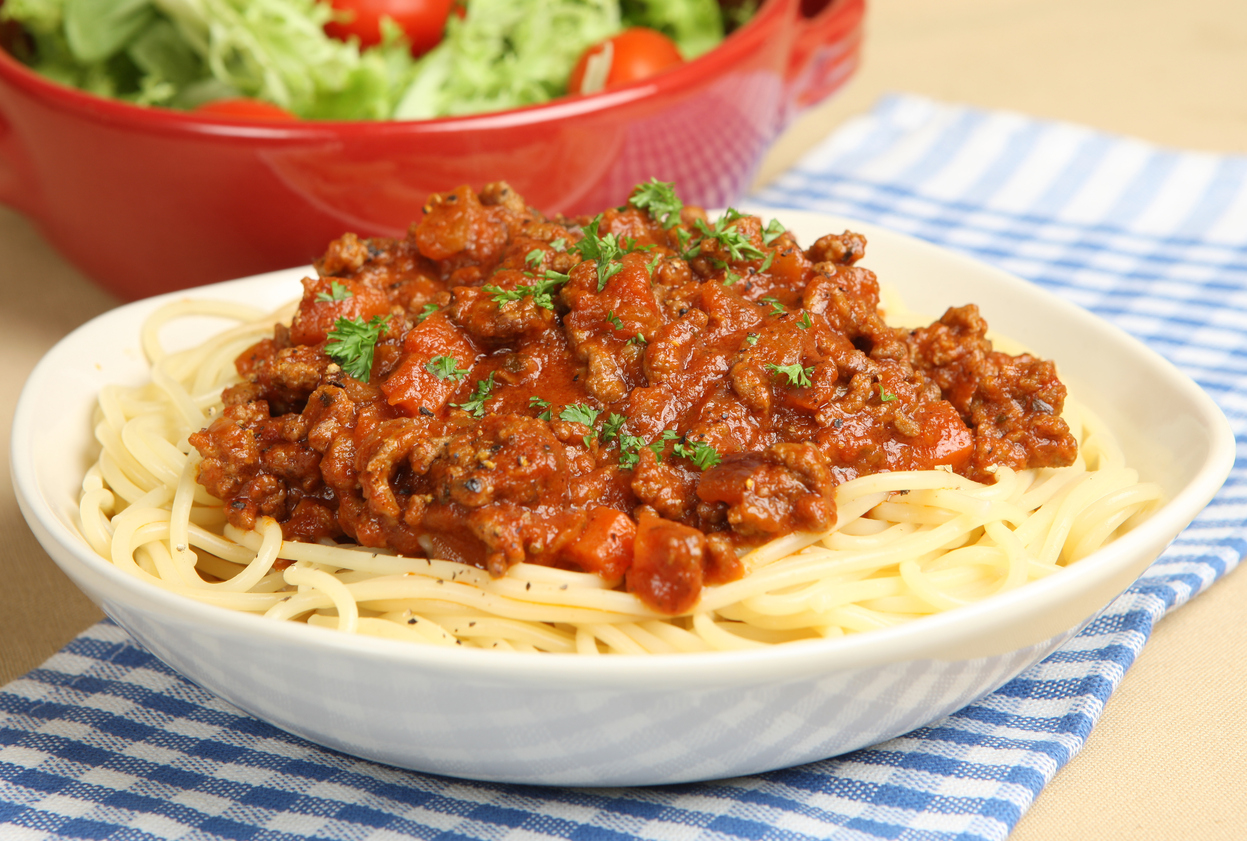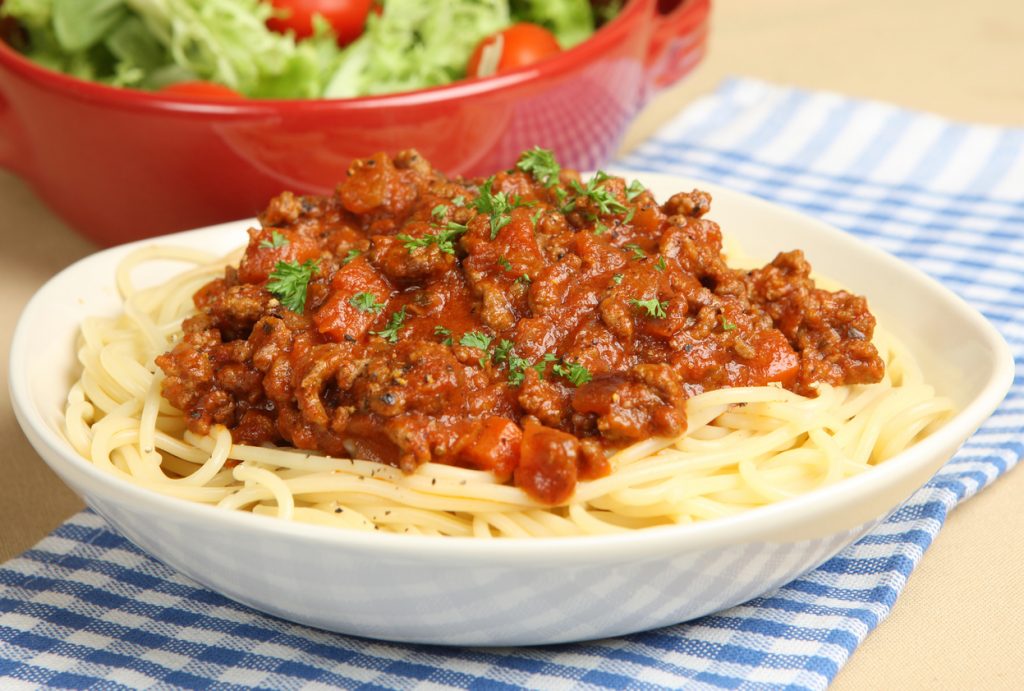 There are many alternatives to this popular dish, but if made with the wrong ingredients this meal can be very unhealthy.
In fact, a single jar of spaghetti bolognese sauce can contain 653 calories on its own. That's without white pasta, fatty mince beef and huge portions!
The best solution for a healthy alternative is to make your own sauce, using chopped tomatoes as well as using brown pasta and mix a heap of veggies into it.
Check out our Healthy Spaghetti Bolognese recipe here.
3. Roast dinner
A full roast dinner with all the trimmings – we're talking chicken, beef or lamb, roast potatoes dripping in oil, veg, cauliflower cheese – can have as much as 850 calories, if not more – especially if you go back for another helping!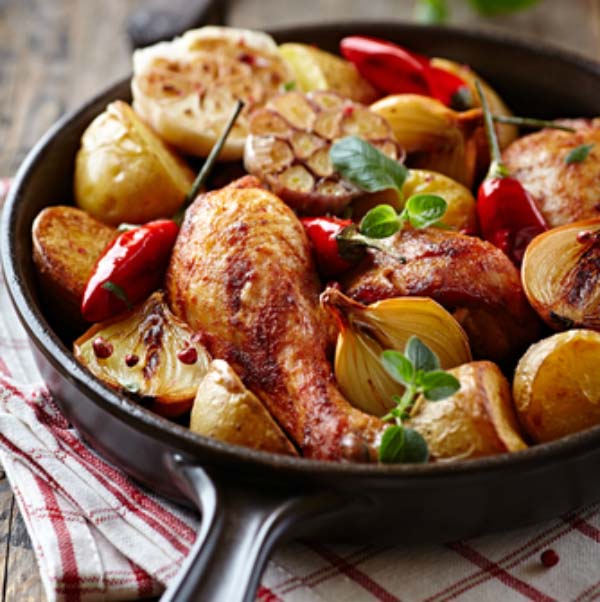 Check out our healthy One Pan Lemon Chicken and Roast Vegetables recipe here.
4. Fish and chips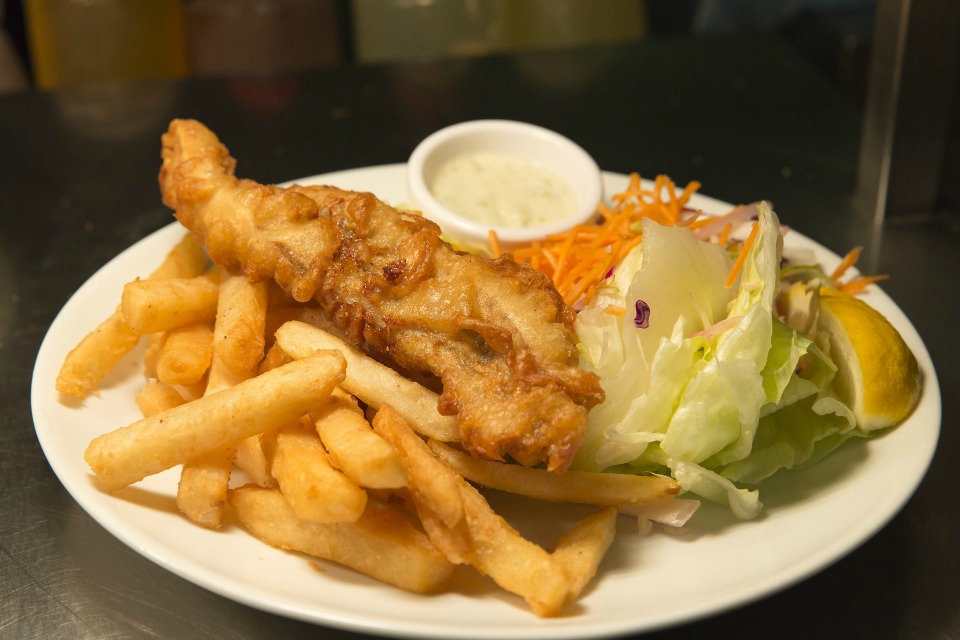 Another weekly take-out for Aussie families. Fish and chip nights can become the norm in some households.
However, the average portion of greasy fish and chips from the chip shop is around 840 calories. That's without the chicken salt added or tomato sauce!
This Grilled Fish and Mango Salsa recipe makes a perfect dinner for the warmer weather.
5. Chicken curry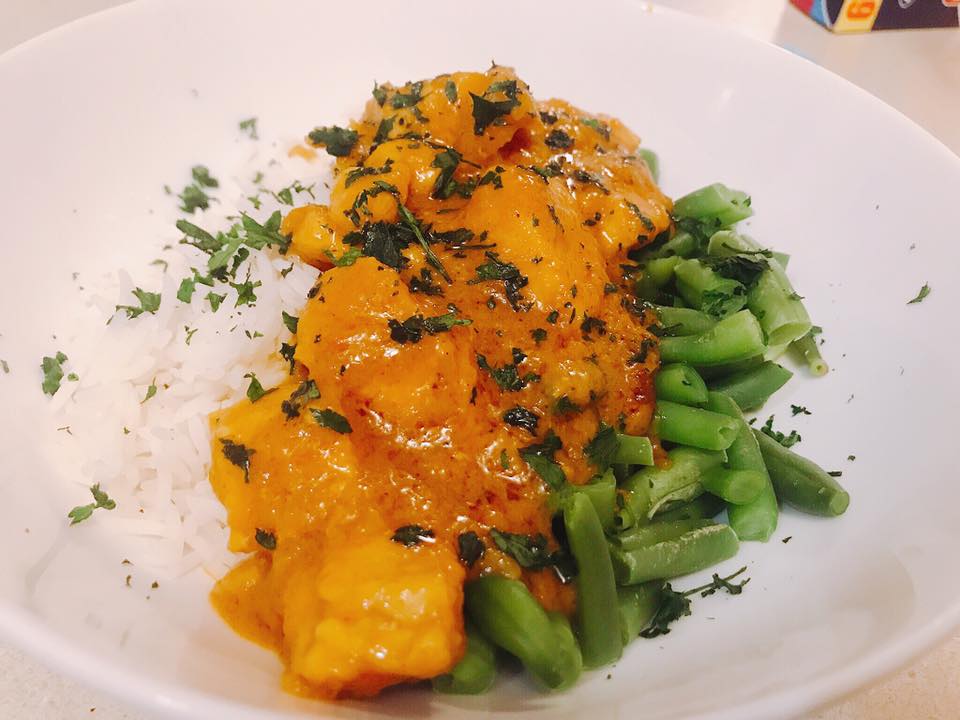 Whether you make it from the jar or order it in, a standard chicken curry can hinder your weight loss success.
For example, a standard chicken katsu curry can contain as much as 1,400 calories per serving along with sticky rice.
Instead, try making our healthy Butter Chicken with rice and greens recipe (picture above).
6. Fried chicken and chips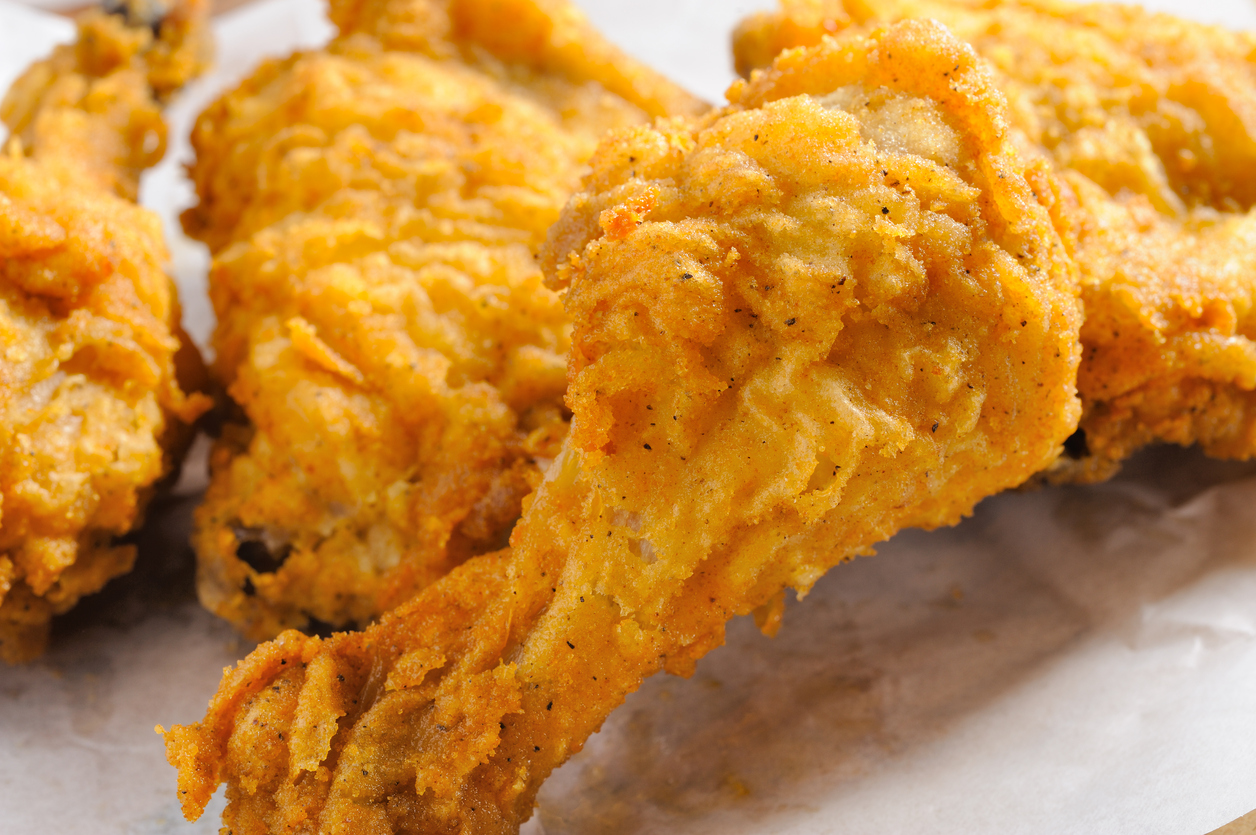 Three pieces of deep-fried chicken and chips could have as much as 900 calories in it! That's without tomato sauce.
7. Traditional breakfast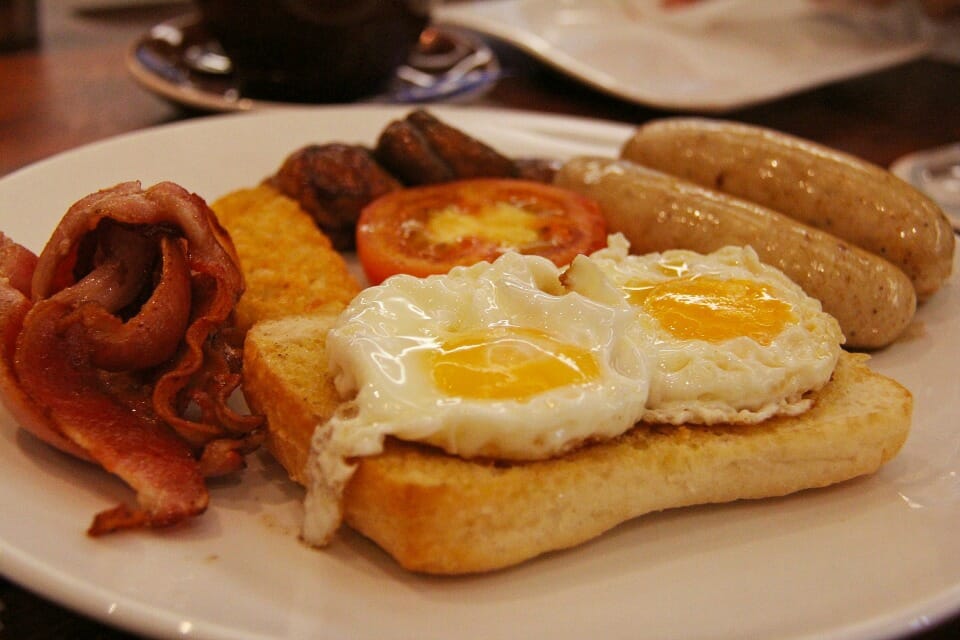 A full breakfast with fried eggs, sausage, bacon, mushrooms and white bread can contain as much as 900 calories!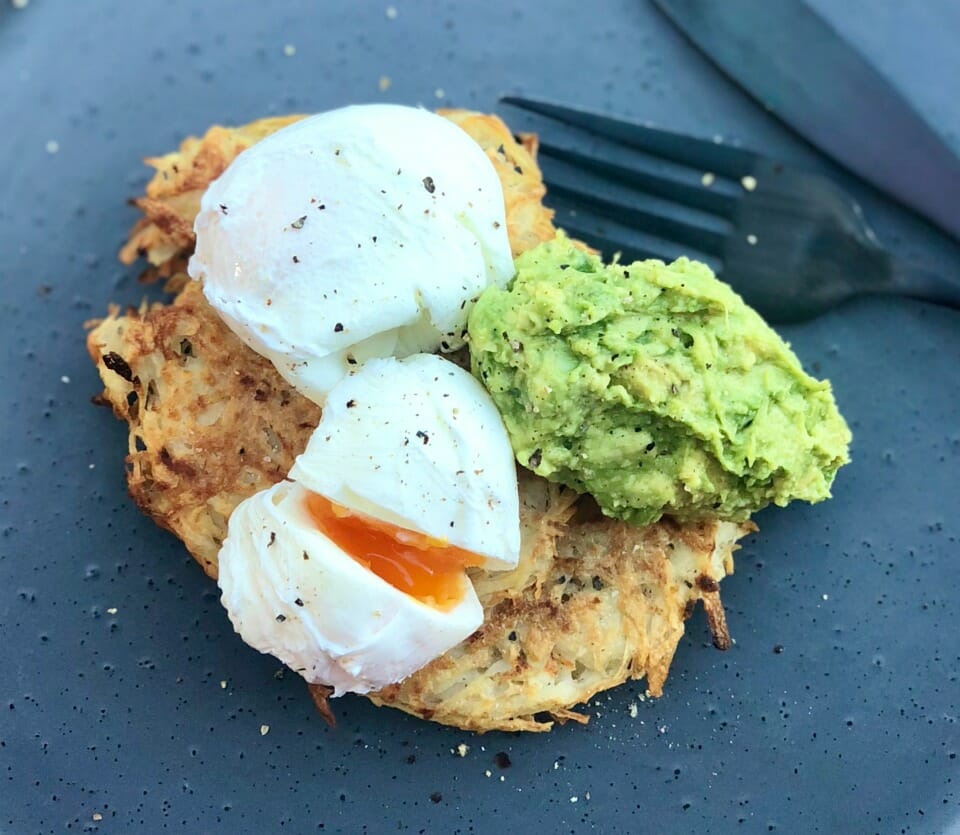 Pictured above is a café-style breakfast that comes in at about a quarter of the price – and it's twice as healthy! Try making our Crispy Potato Hash with Smashed Avo & Poached Eggs, recipe here.
8. Cheeseburger and chips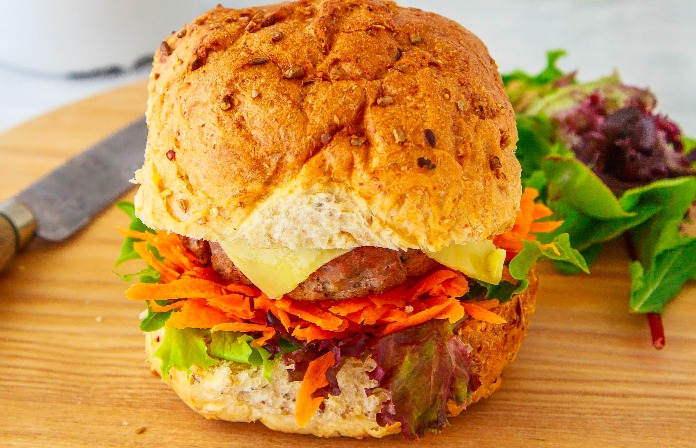 A half-pound patty of beef with cheese, bacon and chips can contain as much as 1,100 calories!
In fact, the patty along can contain as much 70 grams of fat!
Check out our yummy and Healthy Hamburger alternative (pictured above). Get the recipe here.
Access thousands of HEALTHY recipes on our Challenge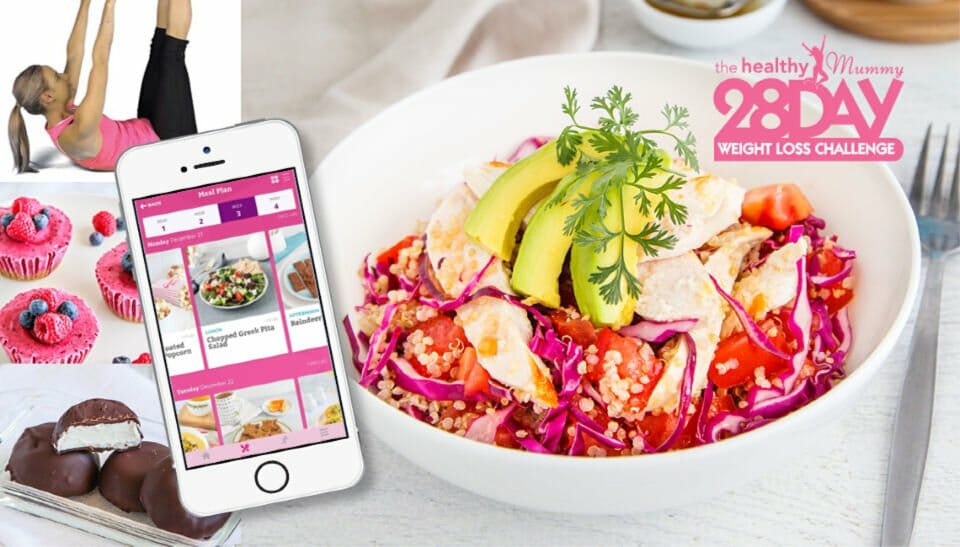 If you are wanting to lose weight and improve your energy – not to mention – help improve your overall health and wellbeing – our 28 Day Weight Loss Challenge is an awesome program to check out.
Our 28 Day Weight Loss Challenge includes:
28 days of at home exercise routines (no gym needed) – with video instruction
Customisable and breastfeeding friendly meal plans (including 7 Day Cleanse)
Time-efficient exercises for busy mums
Challenge combines Pilates exercises with interval and circuit training (HIIT)
Suitable for basic to advanced fitness levels
Home to thousands of EASY-TO-MAKE recipes!
To learn more about our 28 DAY WEIGHT LOSS CHALLENGE CLICK HERE or purchase our breast-feeding friendly Smoothies.