8 tips to stop self-bullying and regain your self-love, from a mum who knows first-hand.
Are you guilty of self-bullying? Healthy Mummy Mum Tammy shares her eight tips for ditching the negative self-talk and regaining self-love.
Mum Tammy Wardlaw knows too well about self-bulling and negative self-talk. She was a victim of her own harsh criticisms and suicidal thoughts which stemmed from severe postpartum depression (PND).
After adopting a healthy eating and exercise plan Tammy has completely transformed her mental and physical health. She has lost 32kg, regained her self-love, and is happier and healthier than ever before.
Tammy urges mums to stop being so hard on themselves and shares her top 8 tips to stop the negative self-talk and regain self-love.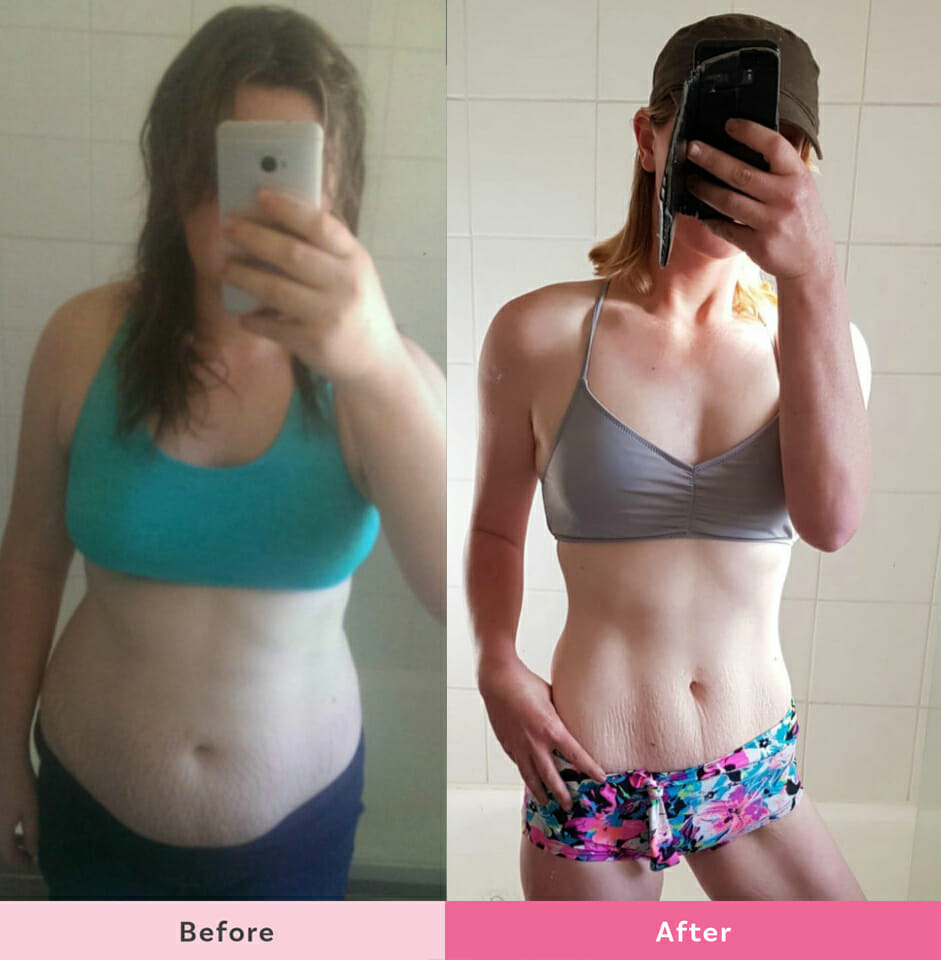 Healthy Mummy mum Tammy has suffered her fair share of bullying over the years. But instead of someone else bullying her, she was doing it to herself!
What is self-bullying?
Self-bullying is the act of pushing, pressuring, judging, and criticizing yourself to do, feel and think in ways that hurt or sabotage you. Sound familiar?
Sadly Tammy suffered severe PND in silence but eventually, the cracks began to show. Consumed with thoughts of helplessness and self-loathing, it wasn't long before the pressure took a toll on her relationship. A relationship break-up led to even more negative thoughts.
And Tammy is not alone. Millions of mums suffer self-bullying and self-doubt which is made even worse in this era of social media where it is too easy to compare ourselves to others.
She says, "The only difference with the girl in these photos below is the one on the left got severely bullied. … by herself! The one on the right is loved, she's a badass who keeps that bully in check. And the two in the middle? They were recovering from those years of harassment."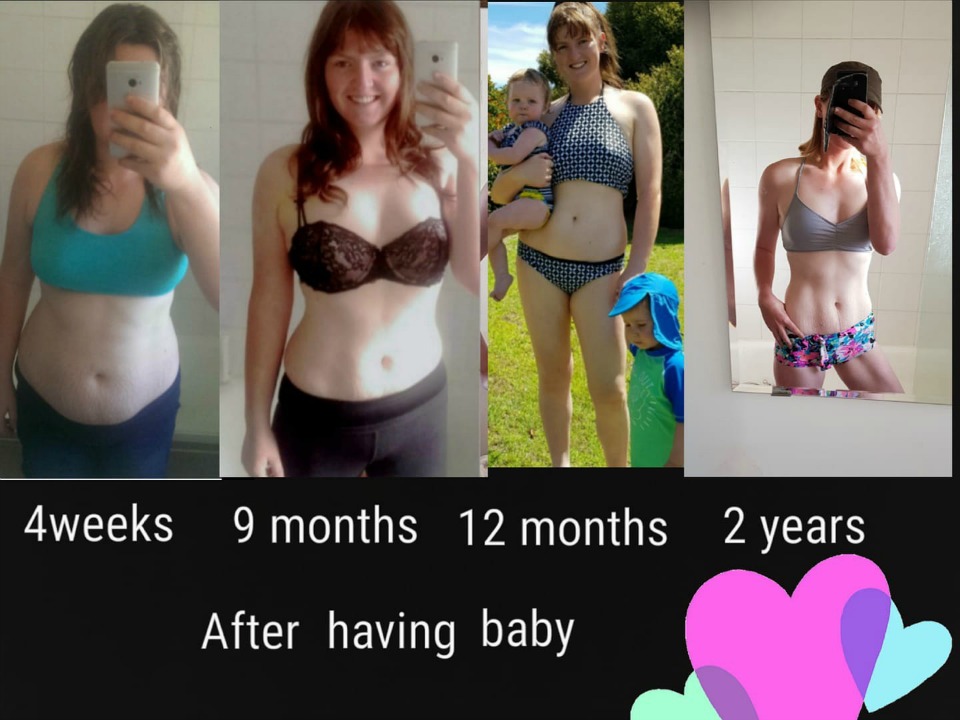 After signing up to The Healthy Mummy 28 Day Weight Loss Challenges and Healthy Mummy Smoothies Tammy started to lose weight and most importantly regain mental and physical strength.
Today she continues to lead a healthy and active lifestyle adopting the principals from The Healthy Mummy challenges and has a completely new outlook on life and self.
Happy, confident and positive, she urges other mums not to be so hard on themselves.
Advice to other self-bullying mums
Tammy says "I just want to remind you all to love yourself for who you are and how you look now. You are beautiful. Remember to tell yourself that.
Yes, you may not be where you want to be just yet, but if you focus too much on where you want to be you will miss out on enjoying where you are now.
And you are fabulous now! Be confident now.
As confidence will make you strive to better yourself without hard work!
It will happen naturally with confidence.
Enjoy your body now.
It is amazing and it is beautiful.
Like I have said before, you only see what you want to see!
So see the glass half full, not half empty!
Remember to love yourself now, in this moment.
As loving you will radiate confidence which will bring you so much joy and happiness to achieve your goals! With confidence and love in yourself, you will go that extra mile to better yourself
Relax, you've got this ladies."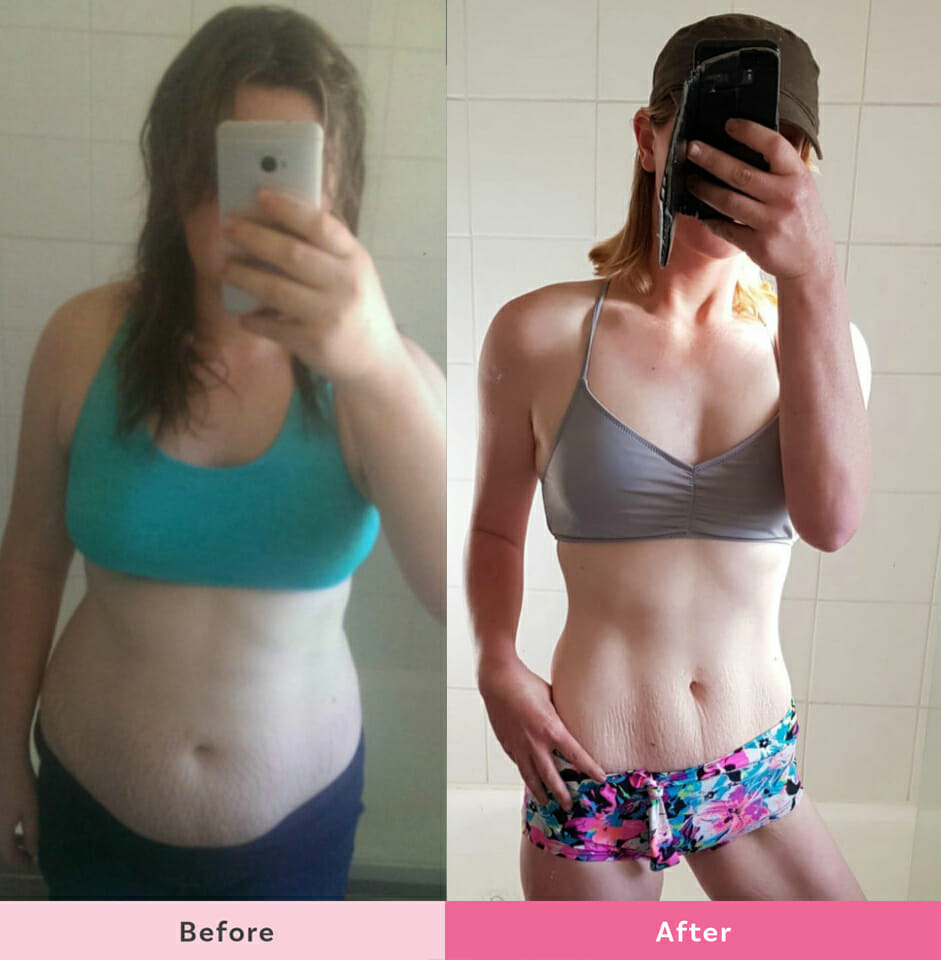 8 Tips for ditching the negative self-talk
Tammy advises:
DON'T beat yourself up because that one piece of chocolate ended up being the whole block.
STOP comparing yourself to others and being disappointed.
STOP pressuring yourself to succeed.
STOP trying to avoid failure!
DO eat that chocolate. Although aim for half a block this time. Be really dam proud you didn't eat the whole block! You'll start giving yourself your power back by seeking the positives.
START comparing yourself with yourself. Compare the things you did better today than yesterday. Be proud!
START being kind and learning patience. Believe in yourself.
START changing the way you associate with failure. Failure is NOT bad. It's GOOD. It's hard, yet excellent and exciting. It means you are trying and learning something new!
She says: "It takes time to transform. You need to be your greatest supporter NOW.
You need to be passionate about becoming your greatest supporter.
Believe that you have the power to transform.
No matter where you are in your journey, you are amazing NOW. You need to tell yourself that".
We couldn't agree more with Tammy. The Healthy Mummy team would like to thank Tammy for sharing your valuable tips with us.
Need some extra support? Join The Healthy Mummy Support Group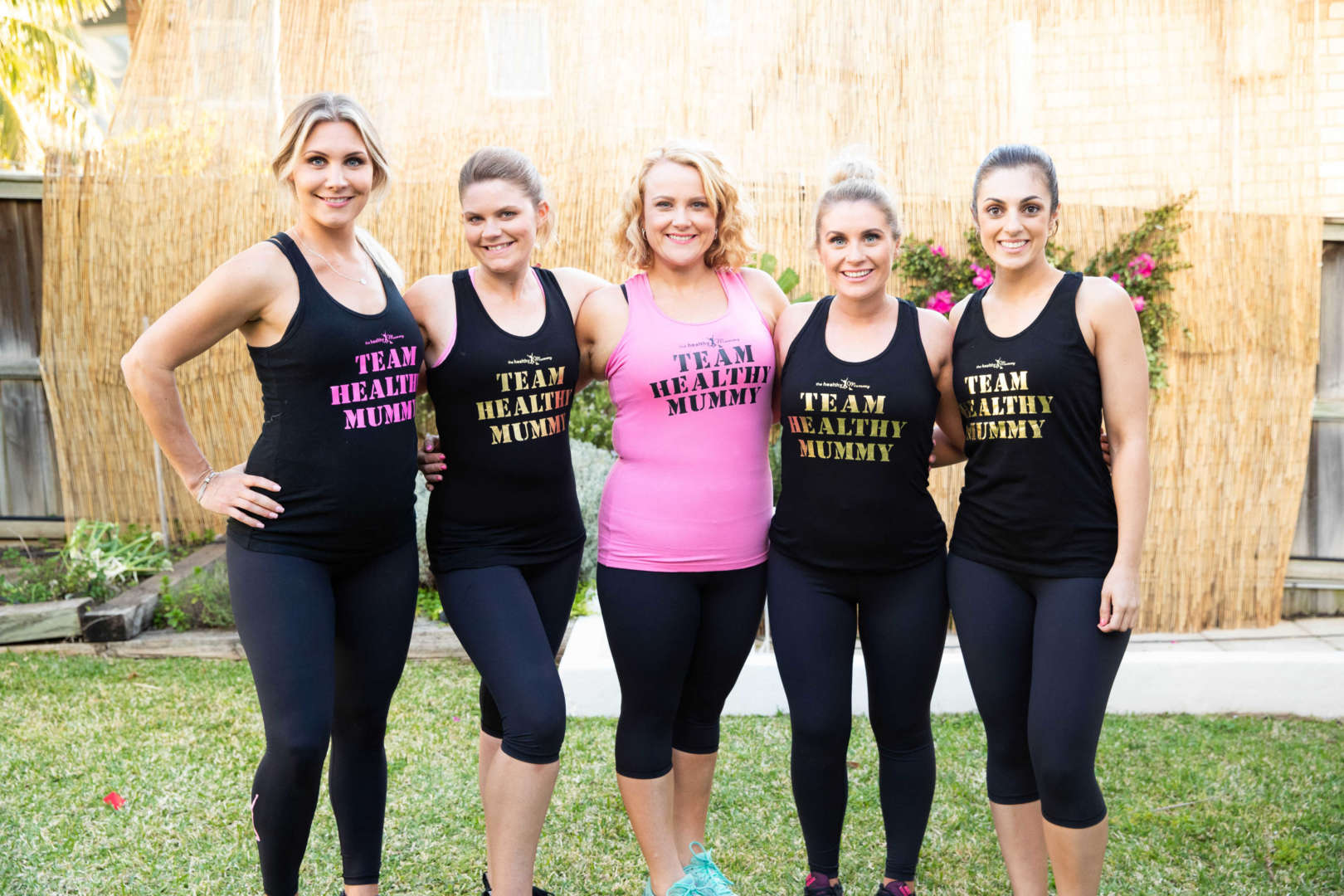 Need support? Look no further than our huge community of mums, who will support and encourage you. Join our supportive community.
Losing weight can be really tough. But losing weight isn't just about dieting and exercising – it's about being in the right place mentally to change your life and on the Healthy Mummy plans we are here to help you achieve your goals.
Push yourself and sign up for the 28 Day Weight Loss Challenge, click here for more info.
Feeling helpless?
Perinatal Anxiety & Depression Australia (PANDA) say one in seven women in Australia suffers from postpartum depression and one in ten new fathers also experience postnatal depression.
If you or someone you know is struggling, then remember you are not alone. Have a look at our story on what every mum who has experienced PND needs to hear as well as our postnatal depression archives for ways to get the help you deserve.
Support
PANDA National Helpline www.panda.org.au – 1300 726 306
Beyond Blue www.beyondblue.org.au 1300 224 636