Healthy Mummy Cat talks to Channel 9 about having her healthiest pregnancy yet!
Exciting stuff! Healthy Mummy Cat Christ has appeared on Channel 9 to talk about how her third pregnancy has been her healthiest yet thanks to The Healthy Mummy!
Check out what she had to say below…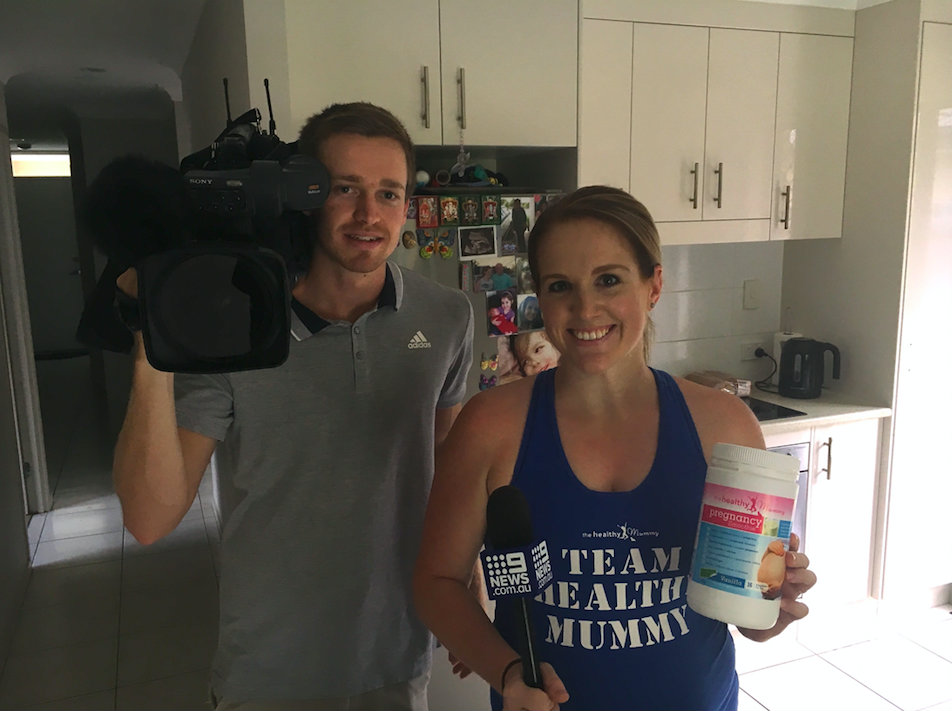 Cat on Channel 9!
Cat, who is 30 weeks pregnant, chatted to Channel 9 was about how and why she started her Healthy Mummy journey back in 2010. She says that she was tipping into triple digits after her first child and is now incorporating The Healthy Mummy Pregnancy Smoothie into my third pregnancy.
She's still an active 28 Day Weight Loss Challenge member, but rather than focusing on weight loss, Cat is using the family friendly recipes to feed my family and make sure that she's nourishing her body while pregnant.
"I highly credit the Healthy Pregnancy Smoothie to me being able to get through the rough early weeks with morning sickness."
"I love the conveinience of the Healthy Mummy Pregnancy Smoothie. Bump's fave is the Sneaky Snickers Smoothie, using the Healthy Mummy Pregnancy Smoothie Mix and the Healthy Chocolate Doughnut Smoothie (pictured below). which I made using The Healthy Pregnancy mix."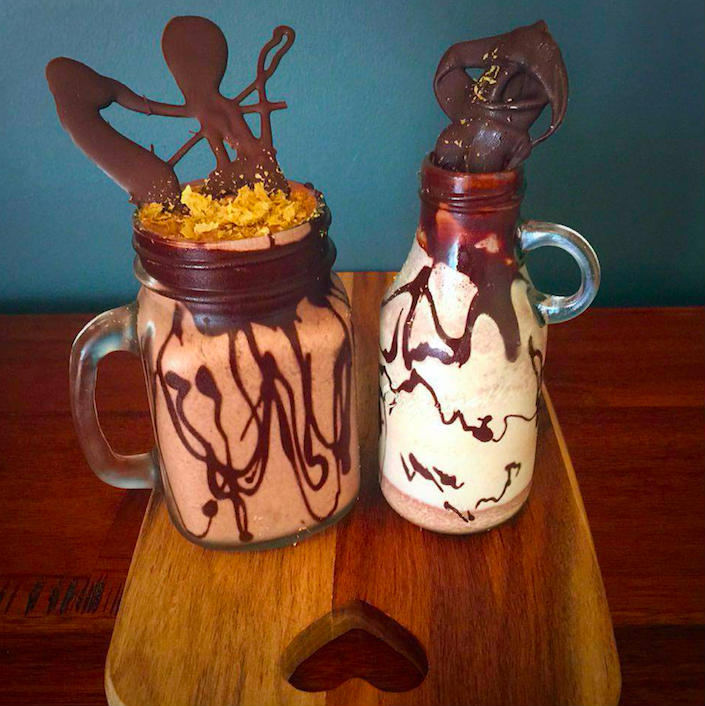 Cat's Healthy Mummy journey
Cat started her journey in 2010 with recipes available on our blog, but back then she didn't have the amazing access to the never-ending recipes and at home workouts of the 28 Day Weight Loss Challenges like she does now.
"I had managed to lose a total of 32kgs with The Healthy Mummy between 2010 – 2015 (and having my second child in the middle). I was able to maintain this weight loss and increase my fitness and health to be a Group Fitness Instructor since 2015 and during my third pregnancy," says Cat.
"Keeping up with two school aged kids and working three jobs can be time consuming but they help me to make sure I am feeding myself and belly bub all of the nutrients we need."
Cat's a big fan of the 28 Day Weight Loss Challenge recipe hub!
"I love all of the recipes being at my finger tips. No more dragging heavy piles of recipe books out to write my meal plans- a quick search of 'chicken', 'meatballs,' 'nachos,' or 'pie' and we are set to go! Easy. Simple. Family friendly."
"The Healthy Mummy Smoothies save my bacon daily. If it wasn't for delicious, easy 'meals in minutes' I would be going hours of the morning before having breakfast!"
Have you tried our Healthy Mummy Pregnancy Smoothie?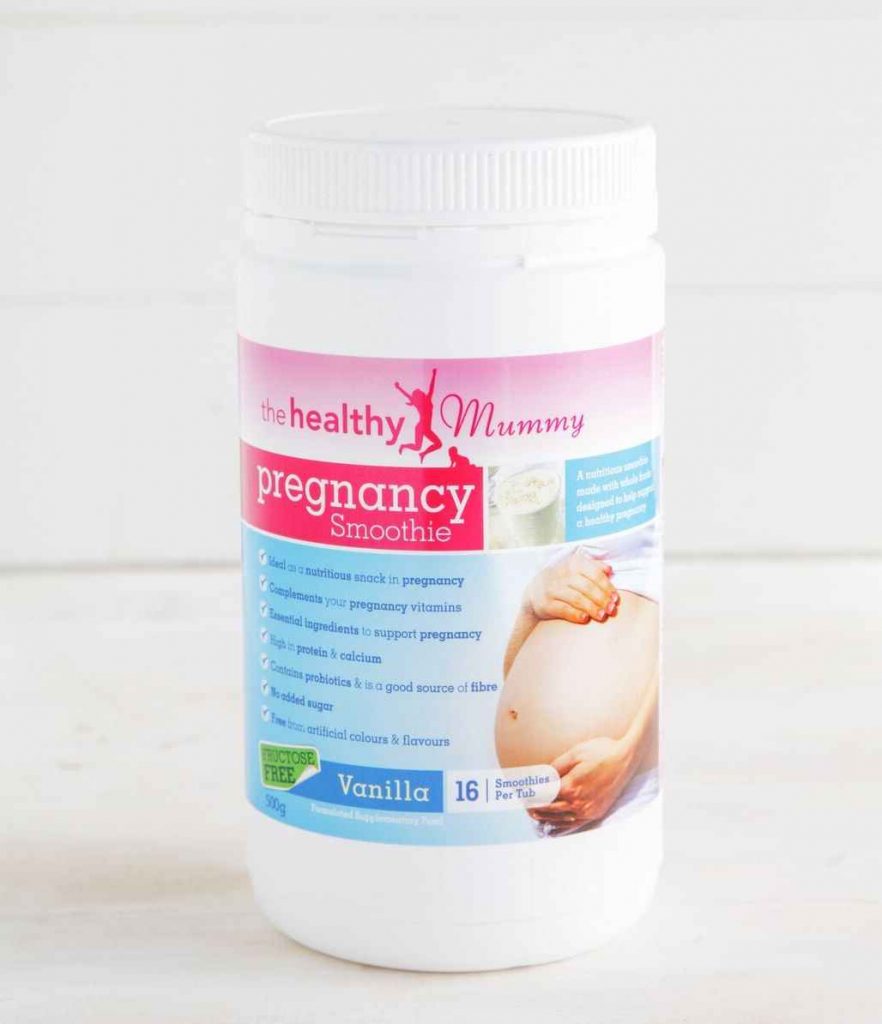 The Healthy Mummy Pregnancy Smoothie is a convenient and easy supplementary food, designed to complement your existing pregnancy vitamins or supplements, to help you meet the extra protein, vitamin and mineral requirements during your pregnancy.
Please read below for all the information on the smoothie – you can also see the FAQ on the smoothie here.
The pregnancy smoothie is also free of all chemicals, fillers and artificial ingredients, has no fructose in, no added sugar and uses high quality dairy protein sourced from grass fed cows in New Zealand.
Purchase your Healthy Mummy Pregnancy Smoothie here.
HEALTHY INCREASED CALORIES – Additional nutrients and calories are needed in pregnancy to support the mum and the baby – and the smoothie is a convenient and tasty way to increase your calories in pregnancy whilst nourishing your body.
MORNING SICKNESS – If you are suffering from morning sickness and find eating food difficult – the smoothie is a great way to nourish your body with a easy to drink smoothie- it also contains ginger.
TIREDNESS – If you are feeling exhausted, the smoothie is a nutrient dense snack high in protein, B vitamins and low constipation iron to help keep energy levels up.
CONVENIENT- if you are struggling to find the time or energy to eat nutrient dense and healthy foods then the smoothie will be a great help. You could also have it as a quick breakfast by adding fruit, oats and vegetables to your smoothie to further increase calories.
PROTEIN & CALCIUM – It is ideal as a high-protein, high-calcium snack in pregnancy with each smoothie giving you 30% of your protein needs
Key nutrients needed for pregnancy
The Healthy Mummy Pregnancy Smoothie provides a Good Source of Vitamins & Minerals – providing extra nutrition, including protein, vitamins & minerals for expectant mums
Folate – contributes to maternal tissue growth during pregnancy. Consumption of at least 400mcg† per day, at least one month before & three months following conception may reduce the risk of fetal neural tube defects
Vitamin B12 – necessary for normal cell division, neurological structure & function, & contributes to normal blood formation, which are important processes during pregnancy
Calcium – necessary for normal teeth, bone structure, important for baby's development
Iodine, Phosphorous, Vitamin D & Vitamin B12 – contribute to normal growth & development, including that of the baby
Vitamin C, Vitamin B2, Vitamin B3, Vitamin B6, Vitamin B12, Folate & Iron– contributes to the reduction of tiredness & fatigue, symptoms often experienced by expectant mums
Protein – necessary for tissue building & repair, normal growth & development of bone & contributes to the growth of muscle mass
Probiotics – contribute to gastrointestinal health & the maintenance of beneficial gastrointestinal microflora, which can benefit pregnant women
Fibre – aids in regular bowel motions, which can become irregular during pregnancy.
You can download the Pregnancy Smoothie Label here.