YUMMY! These mums made these delicious Christmas treats that are also healthy
It's Christmas time, a time filled with many temptations that can lead even the most strong-willed Healthy Mummy off track but not if you have the right recipes! Check out what these mums made.
It's Christmas time, a time filled with many temptations that can lead even the most strong-willed Healthy Mummy off track with so many yummy treats put in front.
As it is is the season to be merry, sweet temptations will seemingly be all around. But here are some sweet treats that our Healthy Mummy community mums have put together that are sure to keep you from falling off the wagon!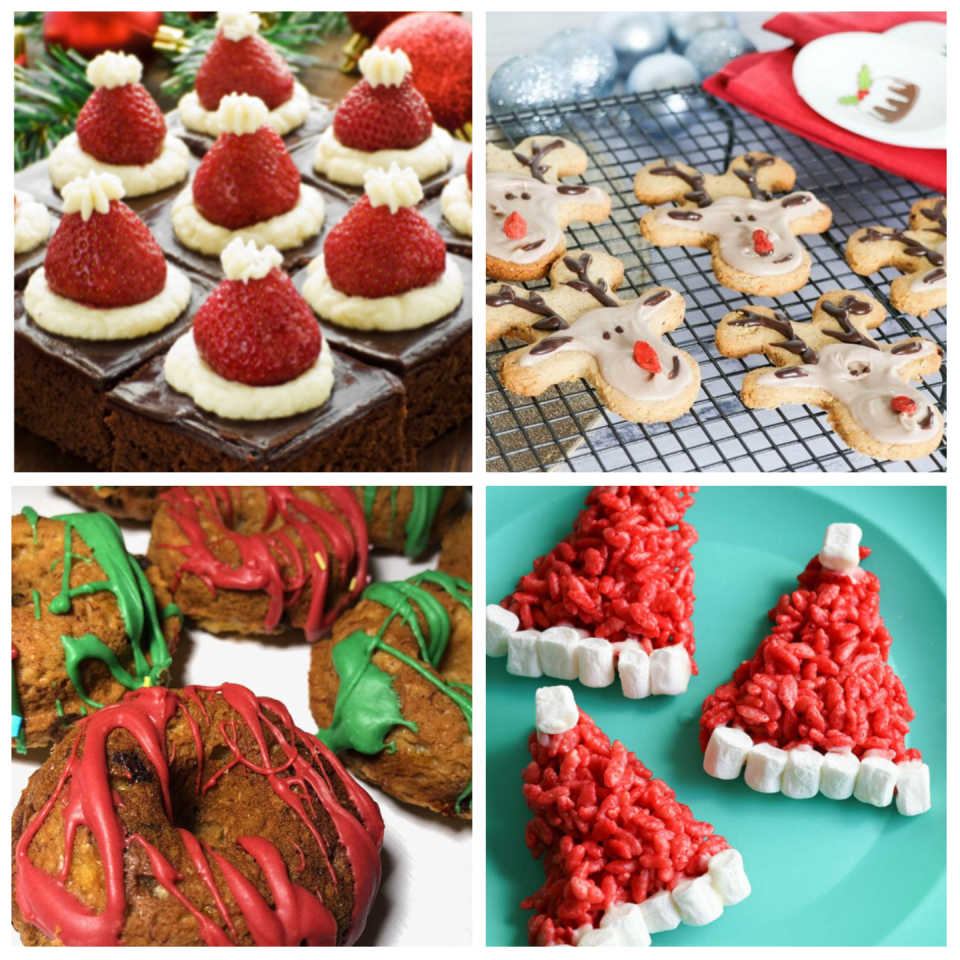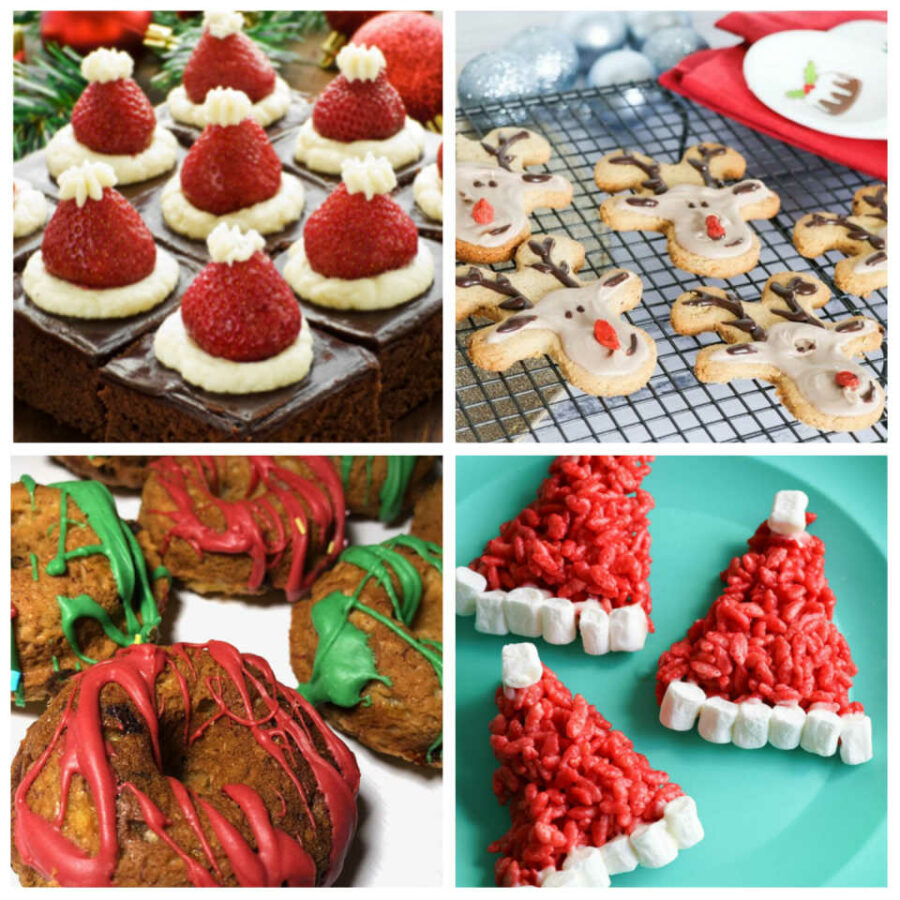 Christmas Baking with The Healthy Mummy
Afternoon tea for the kids
Our Meal Prep Queen Sascha Farley decided to whip up some yummy and healthy Christmas treats for her kids afternoon tea.
Peanut Bubble Crunch Santa Hats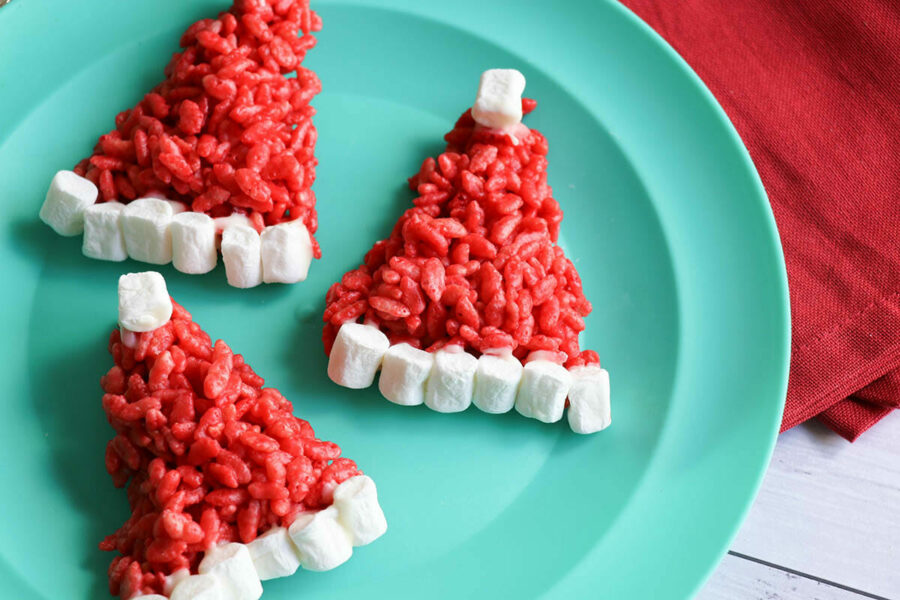 These adorable treats are a variation on our Peanut Bubble Crunch is always an epic success amongst our Healthy Mummy community, but especially amongst the children. Find the
Santa Hats using this recipe is such a great idea, you'll find it hard to resist! See how to make your own Santa Hats and other kid-friendly Christmas recipes here.
Peanut Bubble Crunch recipe available here.
Healthy Chocolate Brownies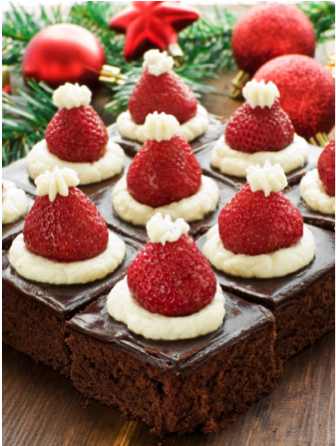 Everyone loves a little chocolate in their life especially at Christmas time, turn our Gooey Chocolate Brownie recipe festive with the decorations.
Cut the brownie into squares and add strawberries and cream or cake icing. Voila! Christmas tree brownies are born.
You can grab the Chocolate Brownie recipe here.
Trying something new
Healthy Mummy Lauren Kolstad tried out the following recipe for the first time and they were a huge success!
Healthy Donuts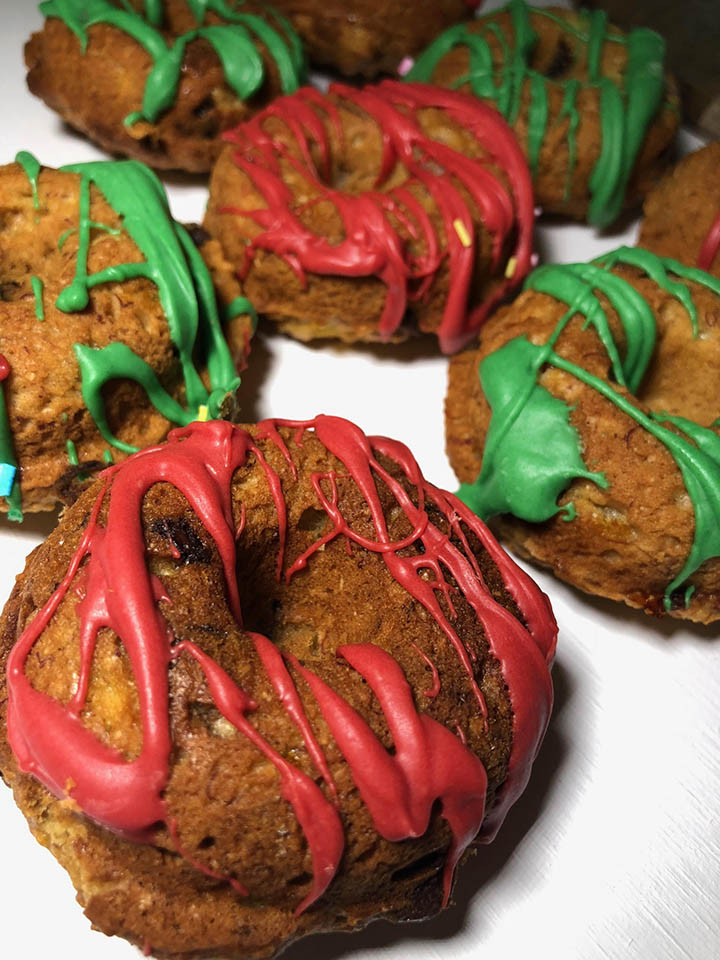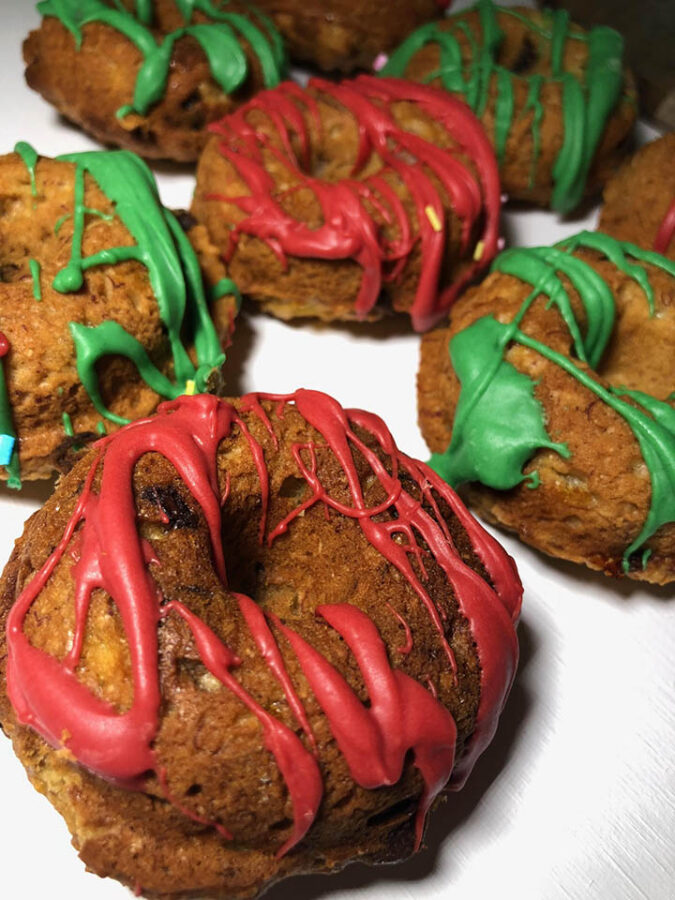 "I made these in the oven (don't have a doughnut maker) and thanks for the tip from a fellow Healthy Mummy community mum, they turned out fab!" she explains. Another delicious doughnuts recipe!
Grab this delicious recipe here.
Gingerbread People and Reindeer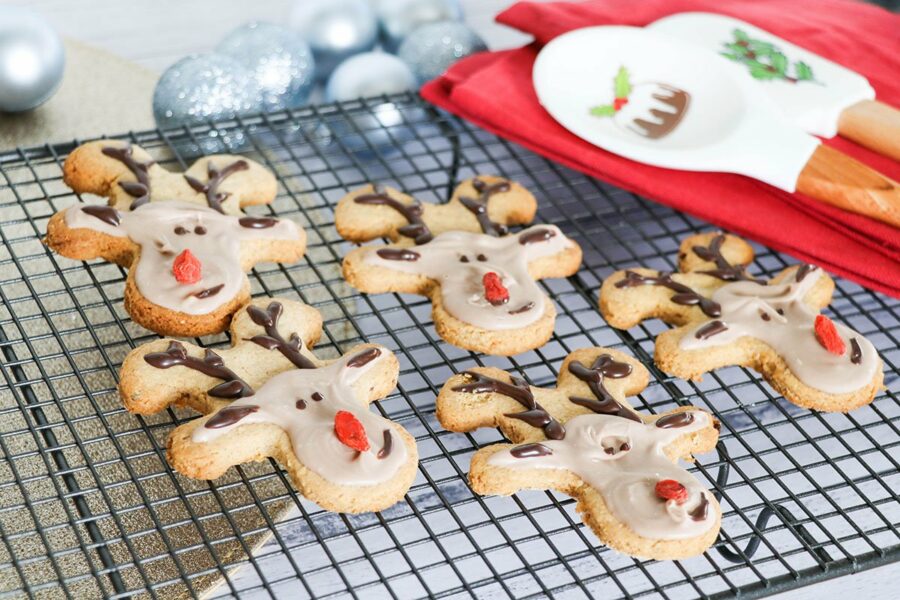 "I also made the gingerbread star recipe (from the 28 Day Weight Loss Challenge) and made them into gingerbread men and reindeer." Another delicious Gingerbread Recipe!
The recipe Lauren made is available as part of the 28 Day Weight Loss Challenge but you can find another just as delicious and healthy gingerbread recipe here.
Have a healthy Christmas thanks to The Healthy Mummy Festive Cookbook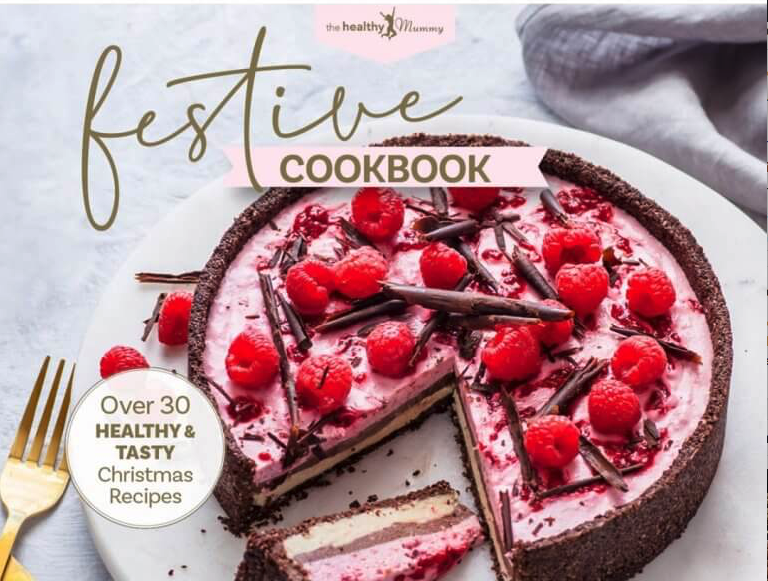 The Festive Cookbook is an absolute must-have this Christmas.
The eBook features everything from how to stay on track during the silly season to dos and don'ts on alcoholic beverages. The book also features a range of healthy yet delicious recipes including Starters, Sides, Mains, Desserts, Smoothies, Leftovers and Cocktails.
However, if you are more interested in accessing thousands of budget-friendly healthy recipes, a weekly meal plan in conjunction with daily exercise programs and workout videos then our 28 Day Weight Loss Challenge may be for you.
Learn more about the 28 Day Weight Loss Challenge.
Want to kick-start your weight loss and gain access to all these recipes and thousands more?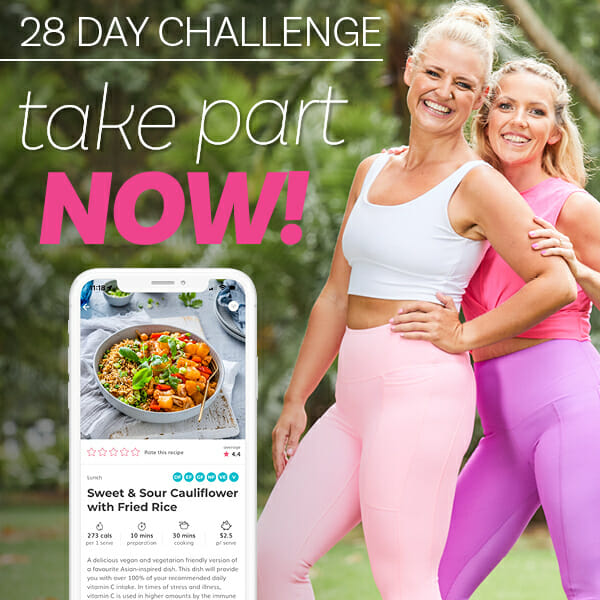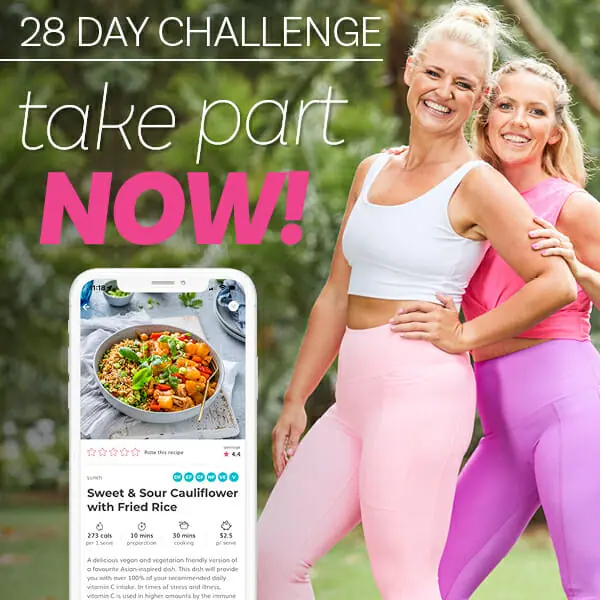 If you are interested in kickstarting your weight loss and want to improve your energy – not to mention – improve your overall health and wellbeing – our 28 Day Weight Loss Challenge is an awesome program to check out. 
Our 28 Day Weight Loss Challenge includes:
28 days of at home exercise routines (no gym needed) – with video instruction
Customisable and breastfeeding friendly meal plans (including a 7 day cleanse)
Time-efficient exercises for busy mums – under 30 mins
Challenge combines Pilates exercises with interval and circuit training (HIIT)
Suitable for basic to advanced fitness levels
Home to thousands of EASY-TO-MAKE recipes!
To learn more about our 28 DAY WEIGHT LOSS CHALLENGE CLICK HERE