There is something so special about Christmas baking, especially with the kids. Just because you are on a healthy eating diet plan, doesn't mean you have to miss out on the baking and the eating. These gingerbread men recipes have NO ADDED SUGAR. I kid you not. The sweetness comes from the applesauce and also from a wee amount of stevia (a natural sweetener).
So go on, get into the kitchen with the kids and make up a batch. You too can munch on a healthy treat post-bake!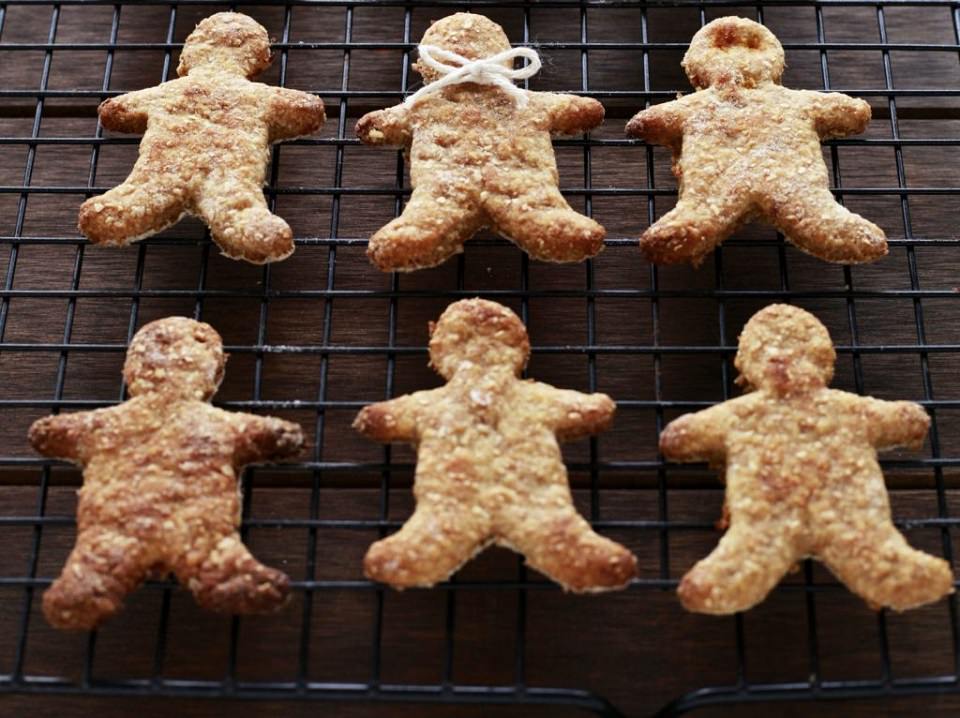 Looking for more delicious recipes like this gingerbread men recipe? Join us here at the Healthy Mummy
Makes 6 (depending on size)
Prep time: 10 minutes
Rest time: 1 hour
Cook time: 8 minutes
Ingredients
1 cup plain wholemeal flour
1 1/2 tsp of ground ginger
The grated rind of 1 orange and 1 lemon
5 tbsp applesauce
1tsp of stevia (if you like)
2 tbsp reduced fat butter
Sultanas and goji berries for the eyes and nose, if desired
Directions
1. Mix the dry ingredients and rind together in bowl. Over some heat melt the butter and apple sauce together and slowly mix this together into the dry ingredients.
2. Make a ball and wrap in cling film and let it rest in the fridge of an hour.
3. Once ready, roll it out into ½ cm in thickness, cut them out and bake on a lined baking tray for 8-10 minutes at 180 degrees celcius.
4. Out of the oven, place the sultanas and goji berries in place (for Rudolph gingerbread) and let them cool and firm up.
170 calories per gingerbread man