Ditch store bought banana bread and make this sweet loaf instead
Many pre-made sweet breads and loaves can be loaded with hidden sugar. If you make your own, using fruits and vegetables for sweetness, you will reduce your sugar intake and know exactly what's going into your meals, better than banana bread!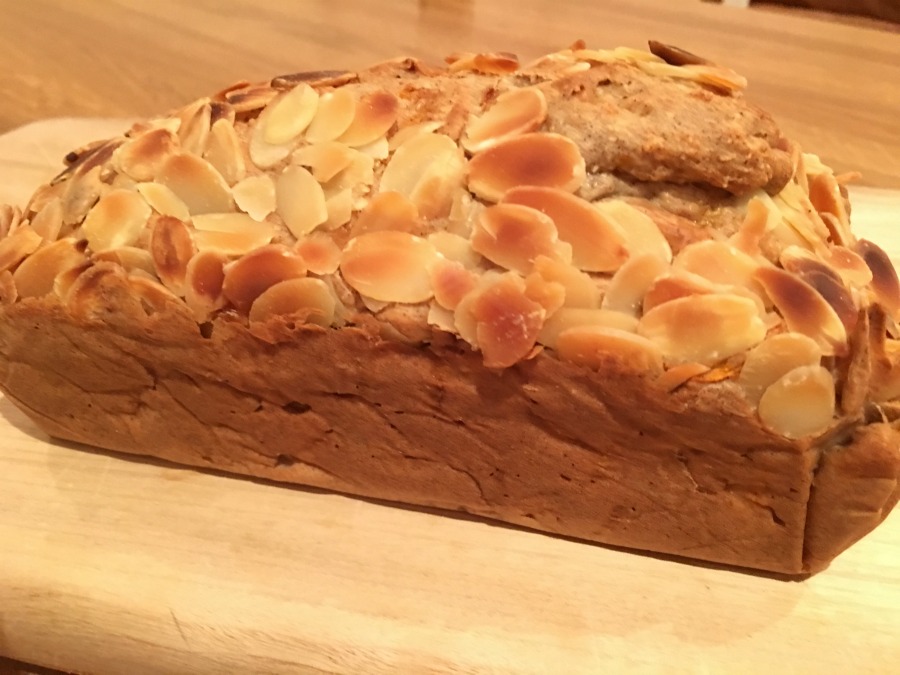 Ingredients (Makes 6 serves)
2 cups wholemeal self-raising flour (240 grams)
2 tsp baking powder (5 grams)
1/2 cup apple puree, unsweetened (96 grams)
1 cup grated pumpkin (120 grams)
1 tsp cinnamon (1 grams)
1 tsp vanilla extract (5 mls)
1/2 cup reduced-fat milk of choice (125 mls)
2 tbsp flaked almonds (30 grams)
Method
Preheat oven to 160C. Line a loaf tin with baking paper.
Place all ingredients, excluding the flaked almonds, in a bowl and mix well.
Pour the mixture into the prepared loaf tin and sprinkle the almonds on top.
Bake for 45 minutes or until a skewer comes out clean when inserted into the centre.
Slice into 6 pieces. 1 piece is one serve. Serve with a dollop of yoghurt if desired. Leftovers can be wrapped individually and frozen to defrost and reheat as required or store in an airtight container in the fridge for 3-4 days. and don't forget to check these delicious cob loaf recipes!
Get over 4,000 recipes on the 28 Day Weight Loss Challenge
Each month our 28 Day Weight Loss Challenges run. It is like having a chef, personal trainer and motivator in your pocket-and everything is budget friendly
Take part in our Challenges HERE.