Eating just one salmon fillet a day could be the key to leading a healthier life!
In fact, a new study has found that eating around 120g of salmon fillet a day could help keep your blood pressure at optimal levels.
Psst… did you know we have a HEAP of healthy recipes including salmon on our 28 Day Weight Loss Challenge?!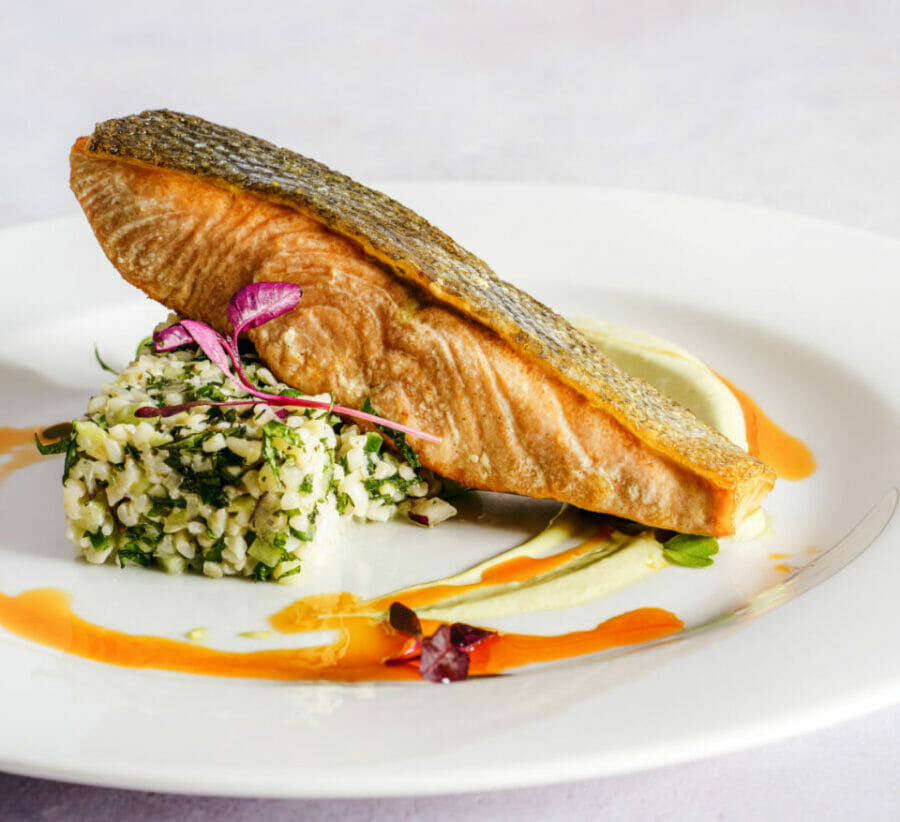 Researchers from Macau University analysed data from 70 studies that included 5,000 participants aged between 22 to 86.
Remarkably, they found 3 or more grams of omega-3 fatty acids per day lowered blood pressure in just 10 weeks! Salmon is high in omega-3 fatty acids.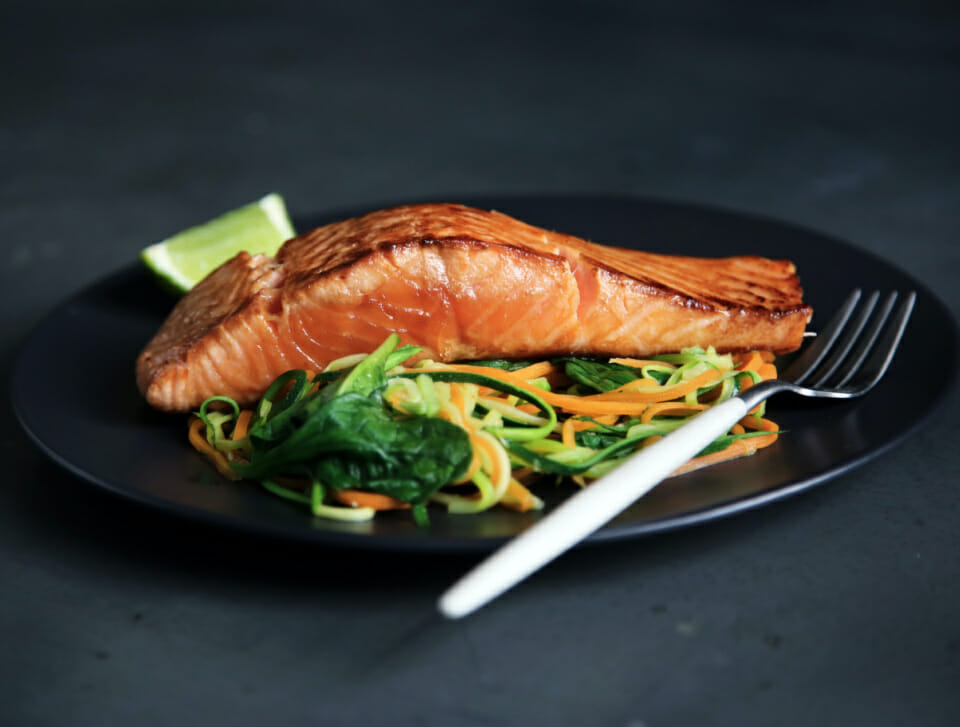 "Most of the studies reported on fish oil supplements rather than on EPA and DHA omega-3's consumed in food, which suggests supplements may be an alternative for those who cannot eat fatty fish such as salmon regularly," says Dr Xinzhi Li, study author.
"Algae supplements with EPA and DHA fatty acids are also an option for people who do not consume fish or other animal products.
"Our study supports the FDA guidance that EPA and DHA omega-3 fatty acids may reduce the risk of coronary heart disease by lowering high blood pressure, especially among people already diagnosed with hypertension."
Healthy salmon recipes for you to include in your diet
Pesto Salmon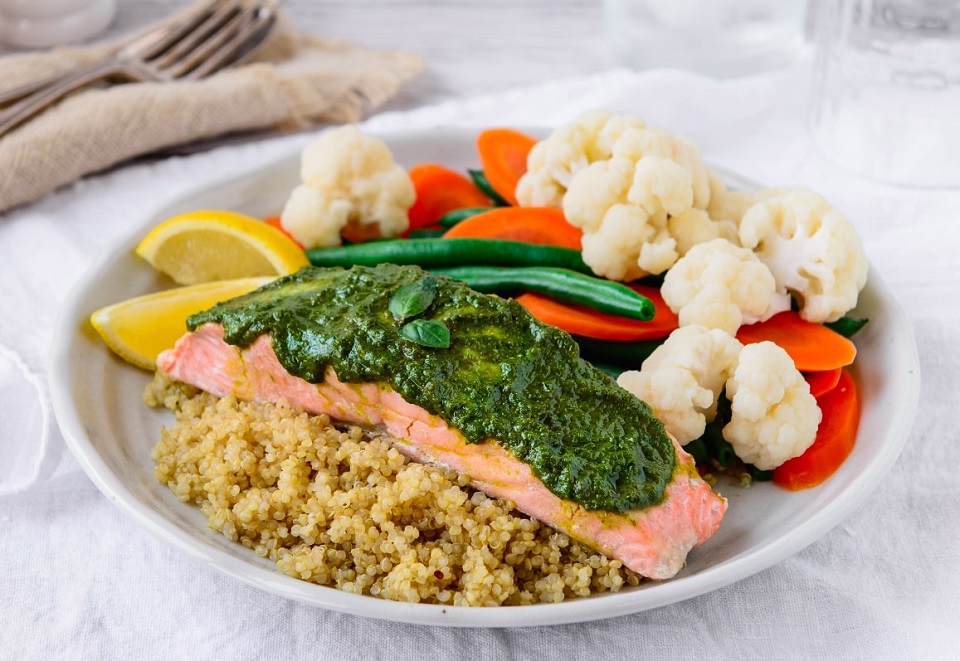 Considering salmon is such a fabulous addition to a healthy eating plan, this recipe is ideal to demonstrate how to cook salmon simply and deliciously.Find the recipe here.
Dukkah-Crusted Salmon with Smashed Potatoes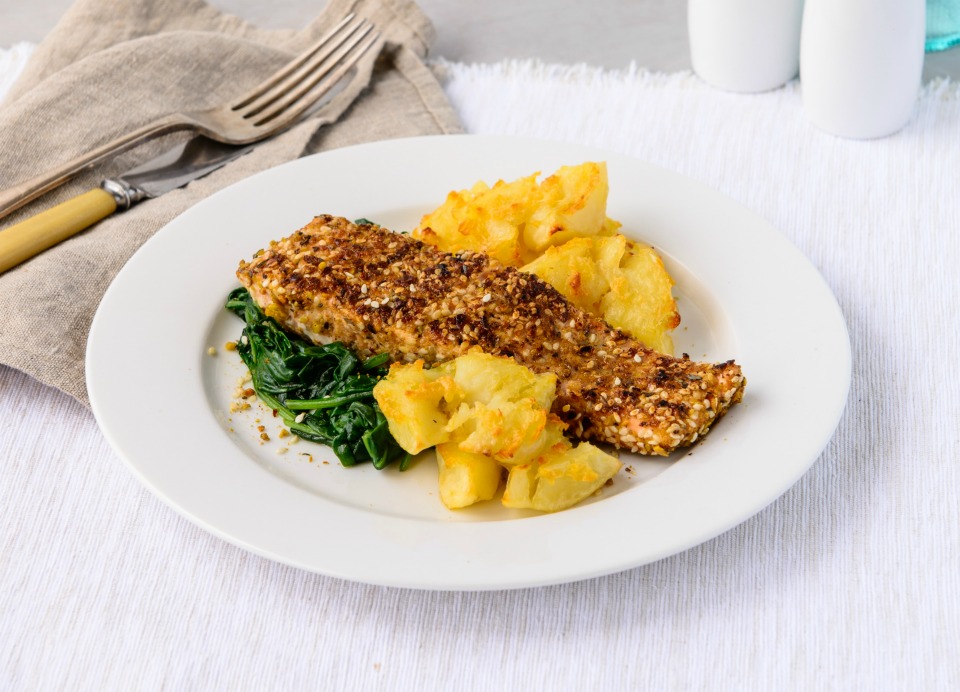 This salmon recipe is a great option for your Easter meal with family and friends. Using dukkah adds so much flavour without the need for rich or creamy sauces.Get the recipe here.
5 ingredient soba noodles with salmon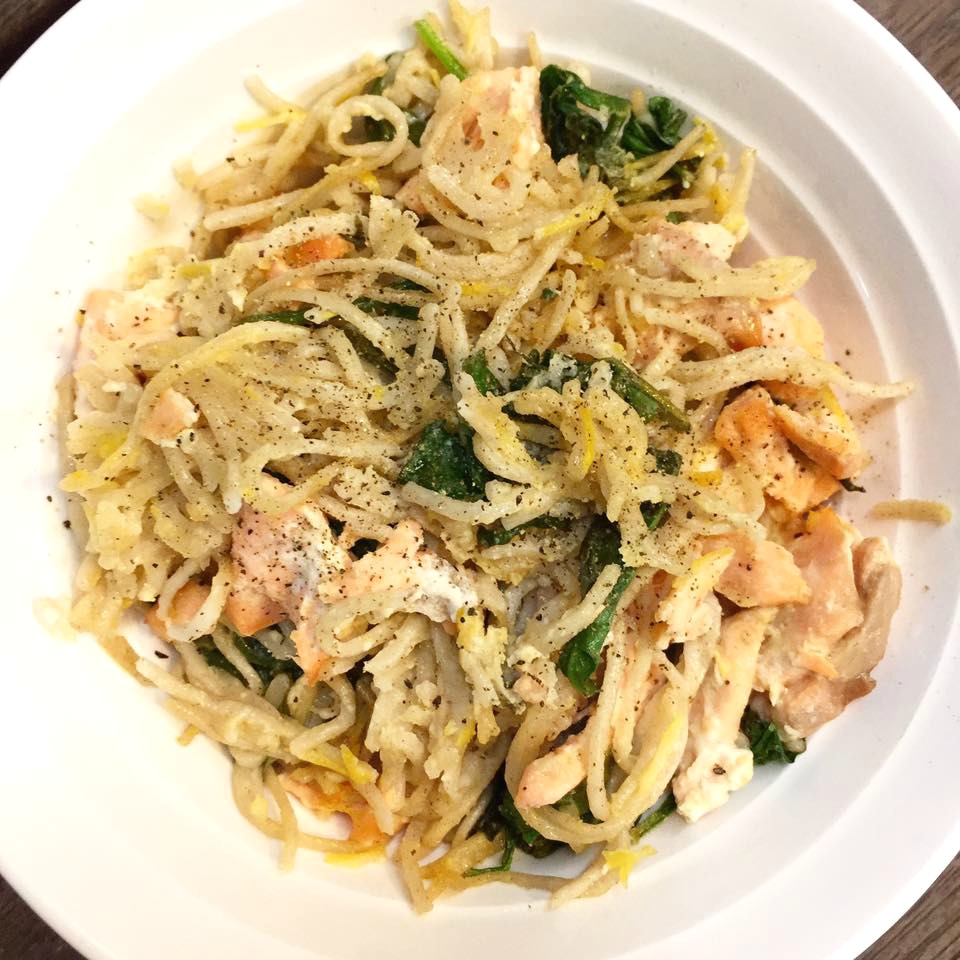 Want dinner done in 20 minutes with just 5 main ingredients?You can with this fab pasta recipe! Find the full recipe here.
Grilled Tahini Salmon Bowl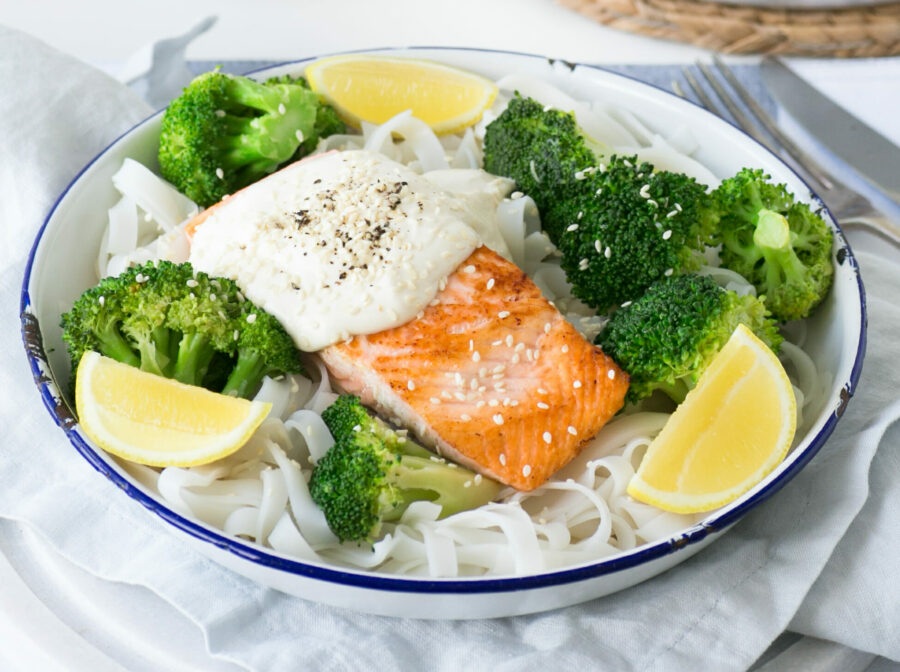 This recipe from The Healthy Mummy 28 Day Weight Loss Challenge and is a delicious bowl full of tasty salmon which is rich in omega-3. Increase in quantity to share with the family or enjoy another day.For the full recipe, click here.
Salmon, Tomato and Cannellini Beans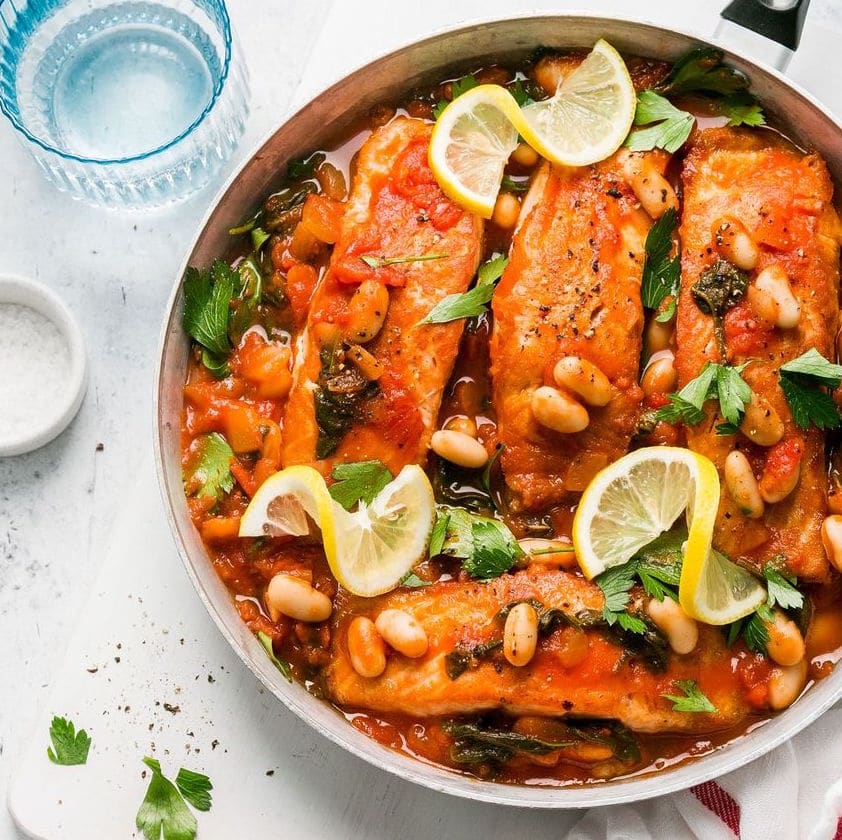 This simple salmon dinner from the 28 Day Weight Loss Challenge is super easy to make but packs a  massive flavour punch! What's more, you can get in on the table in 15 minutes making it a perfect mid-week meal!Salmon is a wonderful tasty fish to enjoy when you are watching your weight. It's very low in saturated fat and a great source of protein. It's also one of the best sources of vitamin B12.Check out this recipe here.
Super Easy Salmon Tray Bake Recipe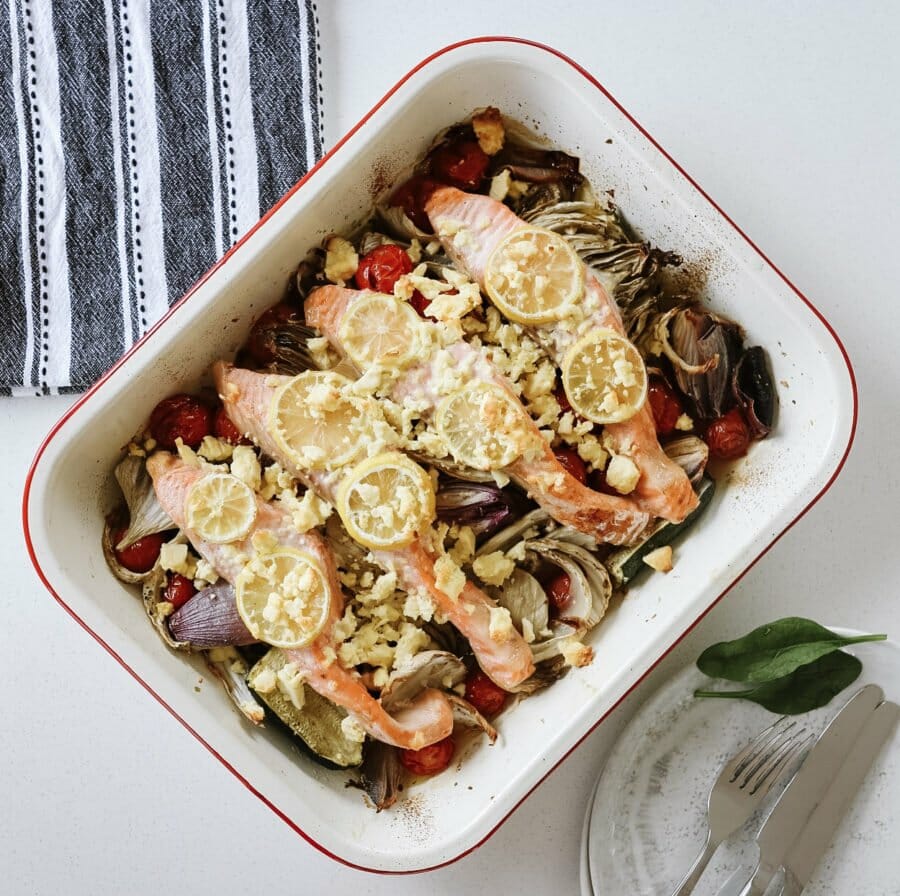 This low carb high protein bake salmon recipe comes straight from the 28 Day Weight Loss Challenge and is so easy to prepare it's bound to become a healthy recipe on repeat in your house!It just takes 10 minutes to get everything ready then goes straight in the oven – all in one dish. Who doesn't love less washing up!This baked salmon recipe is packed full with a mix of low carb veggies and a good protein hit from the salmon. Plus it tastes amazing and is only 362 cals per serve. So go for  it now start cooking this delicious baked salmon recipe!