This mum has lost 56kg with The Healthy Mummy!
This mama has lost 56kgs by following the 28 Day Weight Loss Challenge and is here to share some great tips as you embark on your weight loss journey!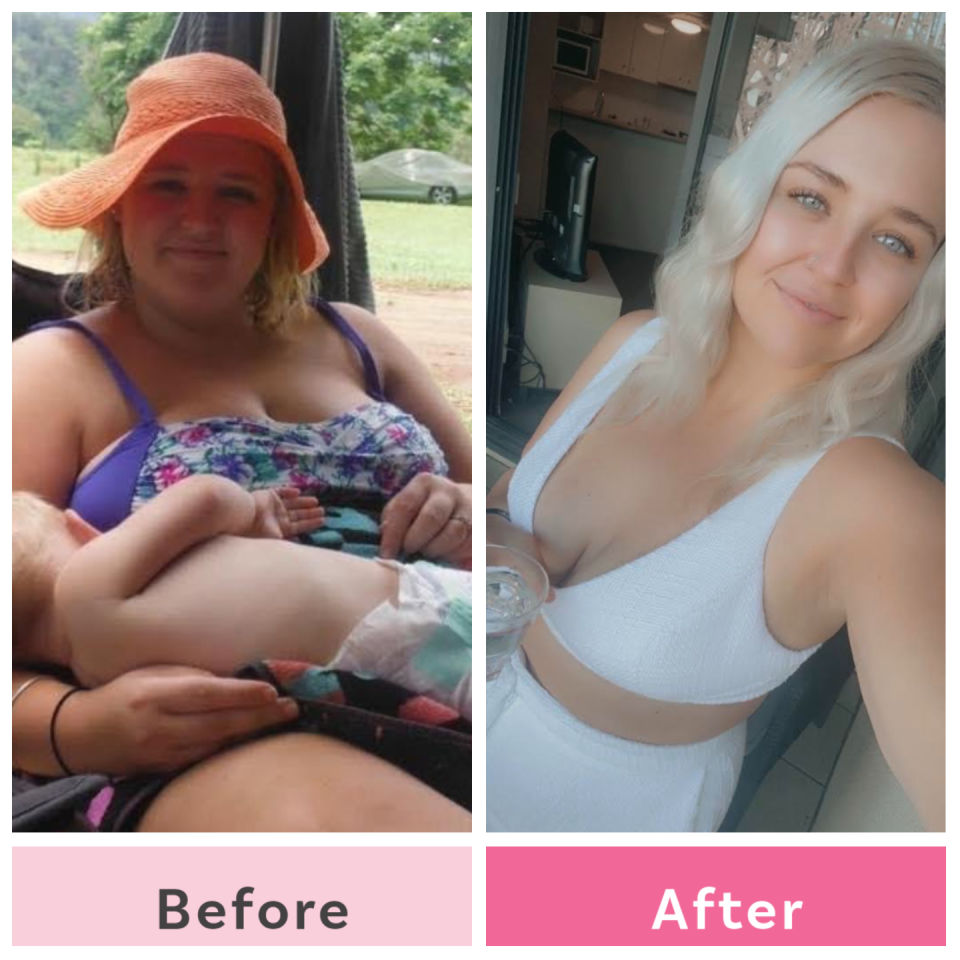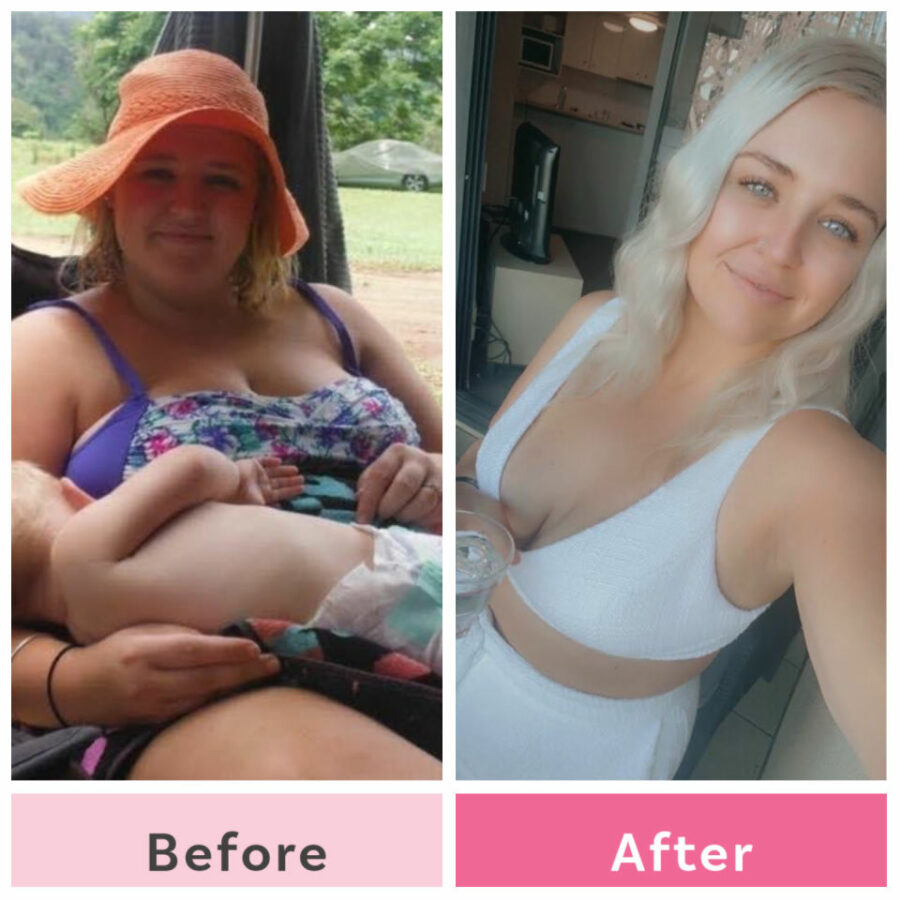 Cicily Goodwin is a 28-year-old mum-of-two from Nambucca Heads. She has lost an incredible 56kg in total by following The Healthy Mummy's 28 Day Weight Loss Challenge.
Her start weight was 128kg, and she dropped down to 72kg. Now she's maintaining a weight of 80kg.
"I've been maintaining for over four years and I do fluctuate a few kilos, but I always stay close to my goal of 75kg," she says.
To help celebrate The Healthy Mummy's 12th birthday, she has joined our Birthday Squad to help other mums achieve the success she has!
"If you 'fall off the wagon', just remember you are only one day behind, or one week behind, or one month behind," she says.
"What matters is that you pick yourself back up, MAKE yourself motivated and keep on going. Eventually, you will get there! The only way you fail is if you give up."
Cicily's amazing 56kg weight loss success story
Cicily says she has tried different things throughout her weight loss journey.
"Sometimes I loved the smoothies and had them twice a day. Other times I got really into the Challenge recipes and cooked a lot of different recipes," she says.
"In the beginning, I only walked for exercise. Then I became fitter. I always customised my meal plan to suit my family and me."
"I liked to give myself rewards when I hit every 5kg of loss, like a beautiful dress or my hair done, anything that made me feel good. As I lost the weight, I found I didn't need the rewards as the weight loss was more than enough."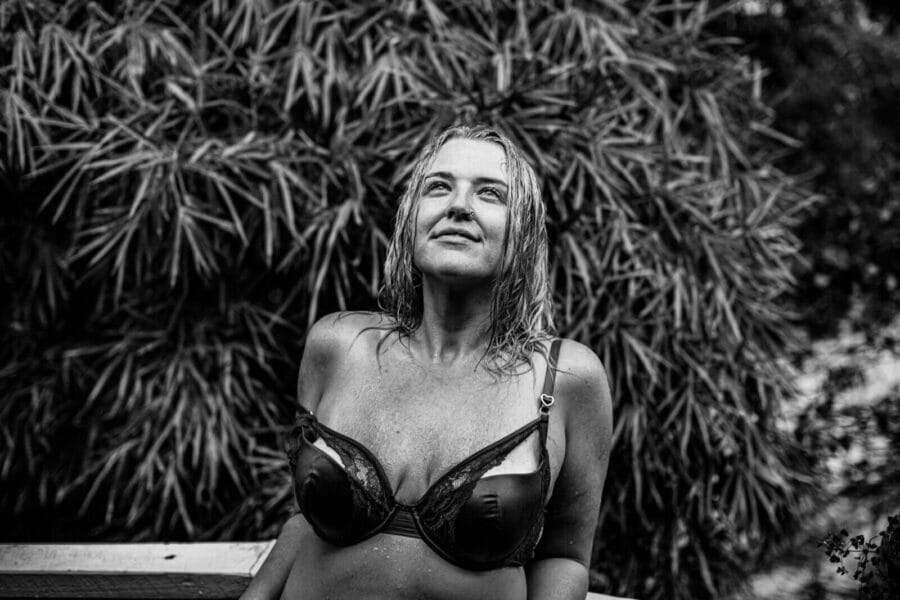 Cicily recently did a Boudoir shoot and thinks every girl should do it!
The reason Cicily signed up to The Healthy Mummy
When Cicily was pregnant with her second child, she says she'd given up losing weight.
"I was added to The Healthy Mummy support group and watched women transform their bodies in the time of my pregnancy," she says.
"I felt so motivated and as soon as I had my son, I started knowing this actually works and I can do it too! "
"My quality of life is so full, it's really hard to remember the me that sat on the lounge all day eating and drinking large amounts of processed foods. It feels like so long ago now, I'm a whole different person with a totally different outlook on life."
 Incredibly, this mum-of-two has been able to strengthen her pelvic floor muscles and eliminate post-birth issues.
"For me, I focused on food for weight loss and exercise for mental health and getting physically stronger and fitter."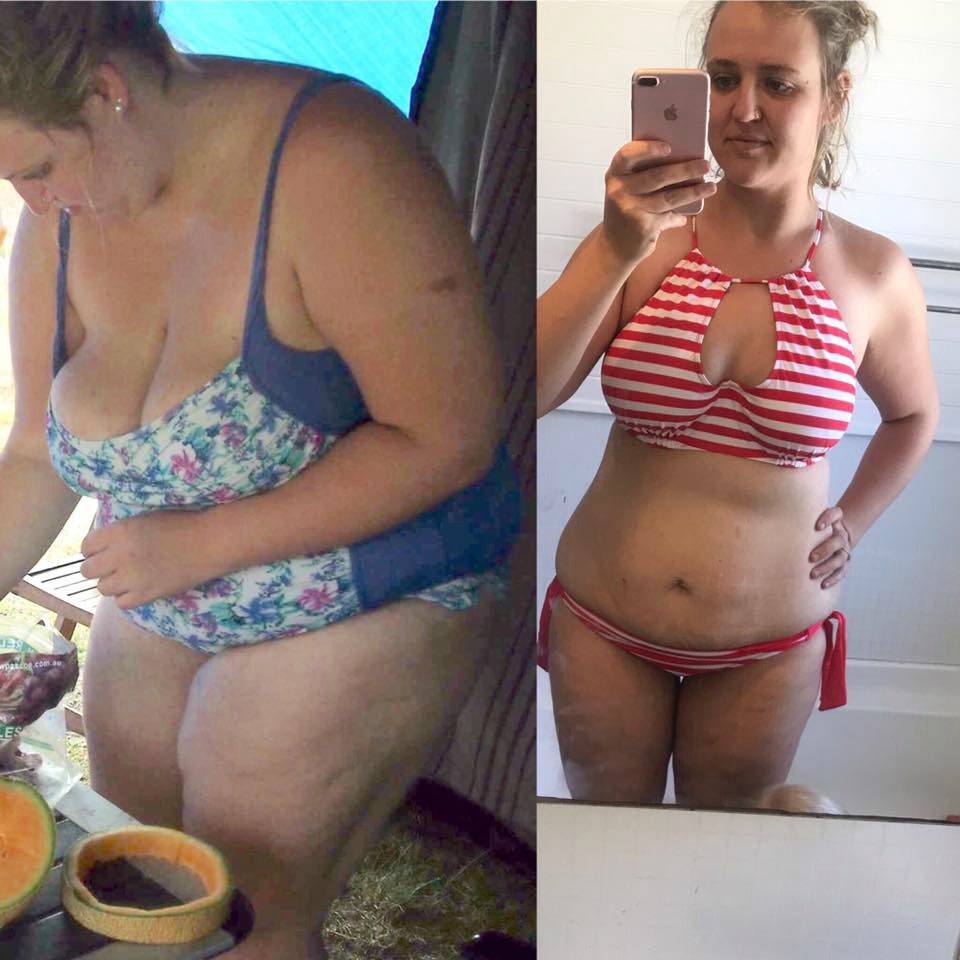 Cicily's three tips for success
1. Be realistic in setting goals. 
2. Think of the big picture, but break it down it monthly and weekly targets.
3. Post in the support groups! Stay accountable and inspire others at the same time. See if you have a local consultant group and find friends around you to walk with or just talk with. 
"I've saved money because before the Healthy Mummy my shopping consisted of soft drink, junk food, highly processed foods.. and then a lot of take away and fast food," says Cicily.
"I would have eaten at the very least $100 of takeaway a week, sometimes $200 on top of my shopping weekly shopping bill."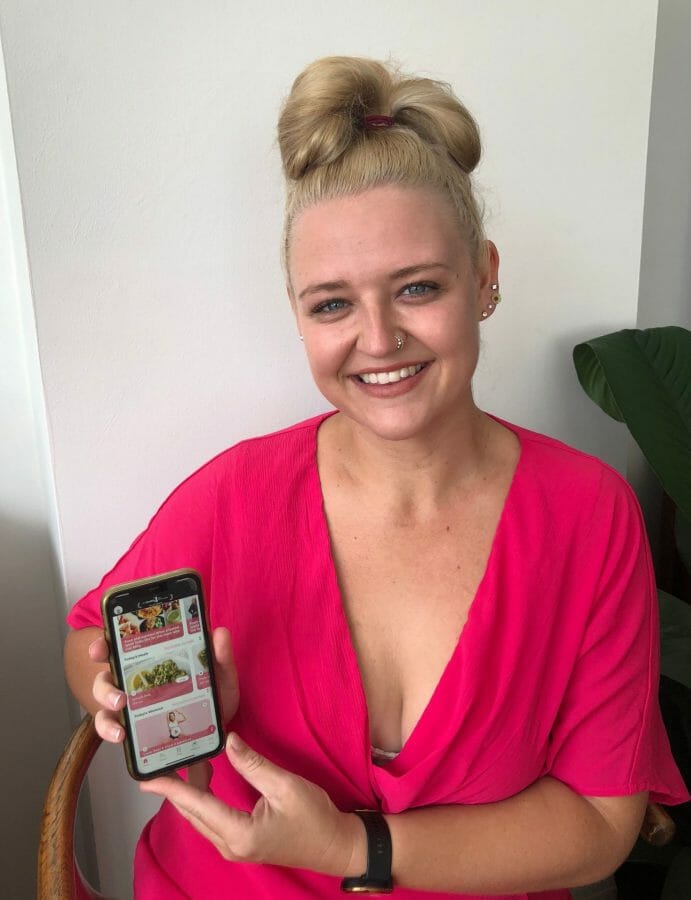 Find Cicily's meal plan in the app and how she lost 56kg
Hot tips from Cicily that helped her lose 56kg
Here are her awesome tips:
Just keep starting again when you fall down.

Find love in the journey, enjoy it.

Learn as you go. Learn from mistakes and learn what works.

Lose your excuses, they're not worth it.

Believe you can and you can!
Keep up your fab work Cicily. We are SO proud of you!
Join Cicily on the 28 Day Weight Loss Challenge!
If you are inspired by Cicily's before and after pics and want to take charge of your own health and weight – then join our 28 Day Weight Loss Challenge TODAY.
With thousands of delicious (and healthy) recipes, hundreds of exercises & 24/7 support – the 28 Day Weight Loss Challenge is designed (and proven) to help busy mums like you lose weight!
To learn more about our challenge OR to join – click here.