Foods To ENJOY While Pregnant At Christmas Time
If you're pregnant and focusing on healthy eating for your baby's health, you might wonder what celebratory foods you can enjoy at Christmas. Sure we are always told what foods to avoid in pregnancy – but there are still some delicious options available.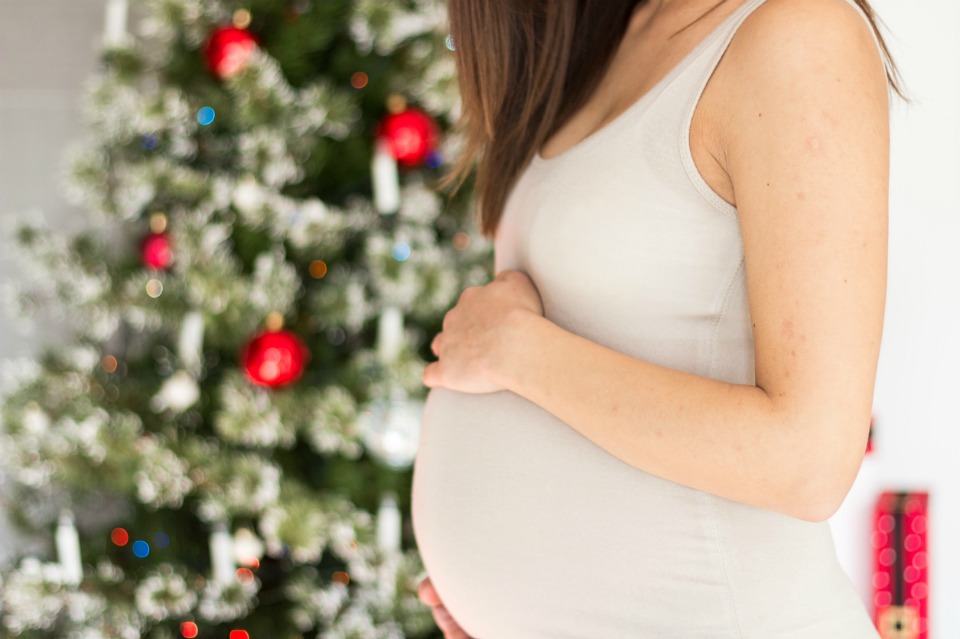 It's that time again and it's time to celebrate! The table is set, the buffet looks delicious and the good news is pregnant mums don't have to miss out!
Here are common foods found on the Christmas table with the ones to tuck into and the ones to skip over.
Can I Really Eat Soft Cheese?
The answer is actually – yes, most of the time. One of the first things we are told when pregnant is to avoid cheese such as brie or camembert. So cruel!
However, if the cheese is Australian you can rest assured that it has usually been made with pasteurised products. So you can actually pop some on your cracker.
It's the cheeses from overseas that you need to be mindful of. Also, if you are away from home you have no way of knowing for sure where the cheese is from.
So if in doubt, leave it out. Always try to keep your portions in check and mix up the cheese with some fresh fruit, grapes go well.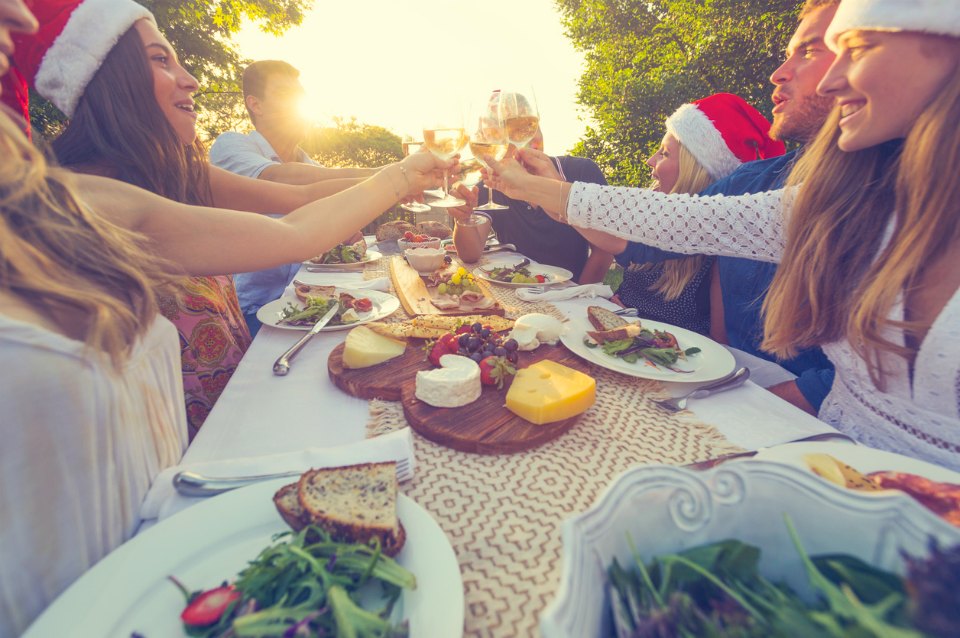 I See Seafood
Seafood doesn't need to be completely off the menu. Certain types need to be avoided, such as anything raw, oysters, sashimi or raw prawns.
Simply choose the cooked options such as grilled fish, tuna steaks, baked salmon, barbecued prawns or grilled calamari.
Skip The Raw Egg
Raw egg is one of those foods to avoid in pregnancy. It is not recommended when pregnant due to the potential for salmonella. Therefore it's best to avoid things such as homemade mayonnaise, homemade ice-cream and mousse.
Why not try some healthy eating egg-free alternatives such as yoghurt or sour cream instead of mayo. You could also have homemade sorbet instead of ice-cream and some healthy chocolate mousse that leaves the egg in the fridge.
Eat Your Meat Well Done
When it comes to hot or cold meats such as turkey, chicken, beef or lamb, you can safely tuck in as the meat has been well cooked.
When pregnant our immune systems don't work as well as they usually do. This means you're more susceptible to food poisoning if something isn't quite right.
Ensure that prepared salads and cold meats are well refrigerated before use to avoid the chance of food poisoning. Leftovers shouldn't be eaten if they have been sat on the bench for too long as they could contain harmful bacteria.
Here's To The Mocktail!
Mocktails and punches are a great way to be part of the fun at Christmas without the excess alcohol content of a traditional cocktail.
Blend up some frozen fruit (think mango or watermelon) with some fresh lime, ice and a splash of coconut milk to make a creamy fruit sensation. This will keep you cool and refreshed and provide nutritional benefits.
There are also some great ideas on what to drink during pregnancy on The Healthy Mummy site. Cheers to that!
Enjoy your Christmas celebrations mums-to-be!