QUICK BREAKFAST IDEAS: 5 quick ideas that are our mums go-to breakfast options
Breakfast is the most important meal of the day, or so the saying goes but as busy mums, it tends to be the first meal we miss. Not anymore with these 5 quick breakfast ideas from some Healthy Mummy mums.
Breakfast is the most important meal of the day, or so the saying goes and at the 28 Day Weight Loss Challenge, we couldn't agree more.
Eating a nutritious breakfast sets the tone for the day. It helps to promote your weight loss and weight maintenance by balancing your blood sugar levels and your metabolism.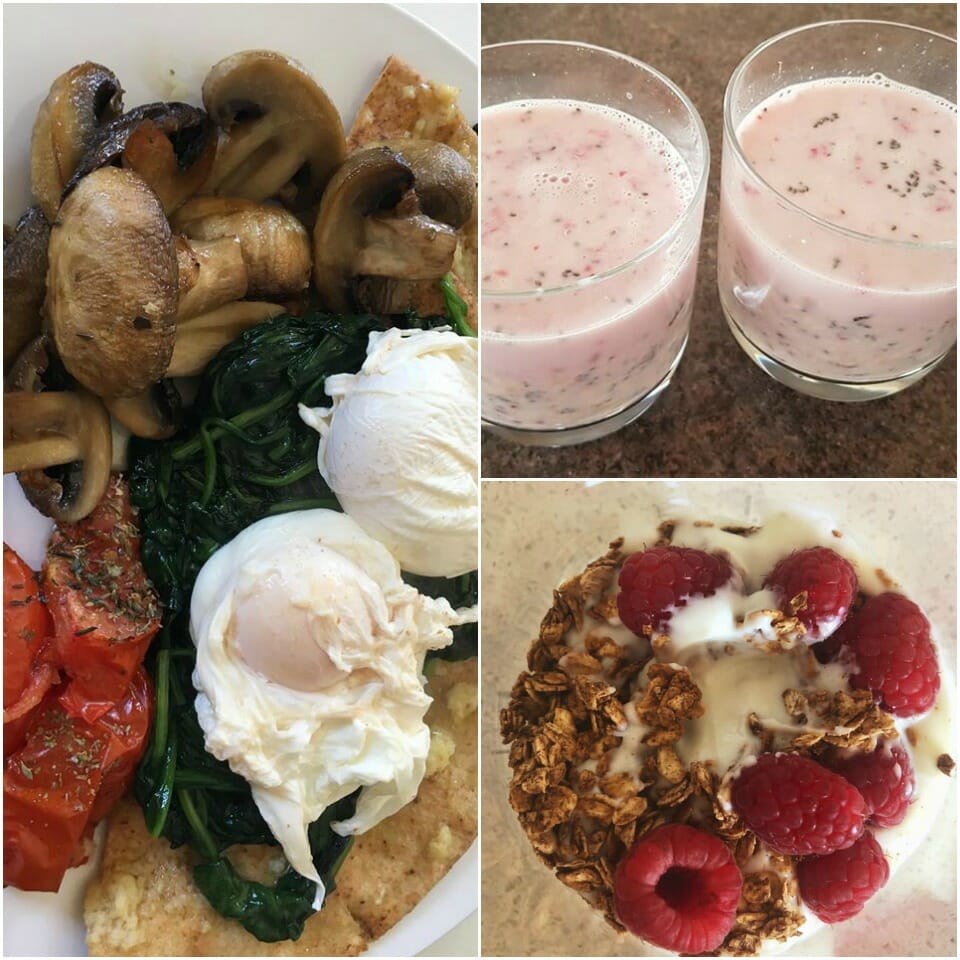 Starting the day off right
Starting off the day right by making the right healthy choices for yourself has shown to decrease your overall calorie intake for the rest of the day. This is because you have started off correctly and will not feel like snacking or filling that hunger spot later on in the morning with that quick sugar fix.
What is very important to note is that depriving your body of real, nutritious food does not help you lose weight and it may actually adversely affect your weight loss plans and goals!
The reason for this simply that when you are extremely hungry, you will tend to go for the first thing that you see, and this is guaranteed more than not a food that will give you a quick fix and usually not nutritious! You may tend to binge eat to fill that gap.
By taking the time to prepare a quick and healthy breakfast can help you to avoid those unhealthy and high fat, high sugar grabs.
Mums share their go-to quick breakfasts
Our lovely community mums have some ideas they would like to share with you on preparing breakfasts that are not only SUPER QUICK, they are easy and nutritious.
1. Overnight Oats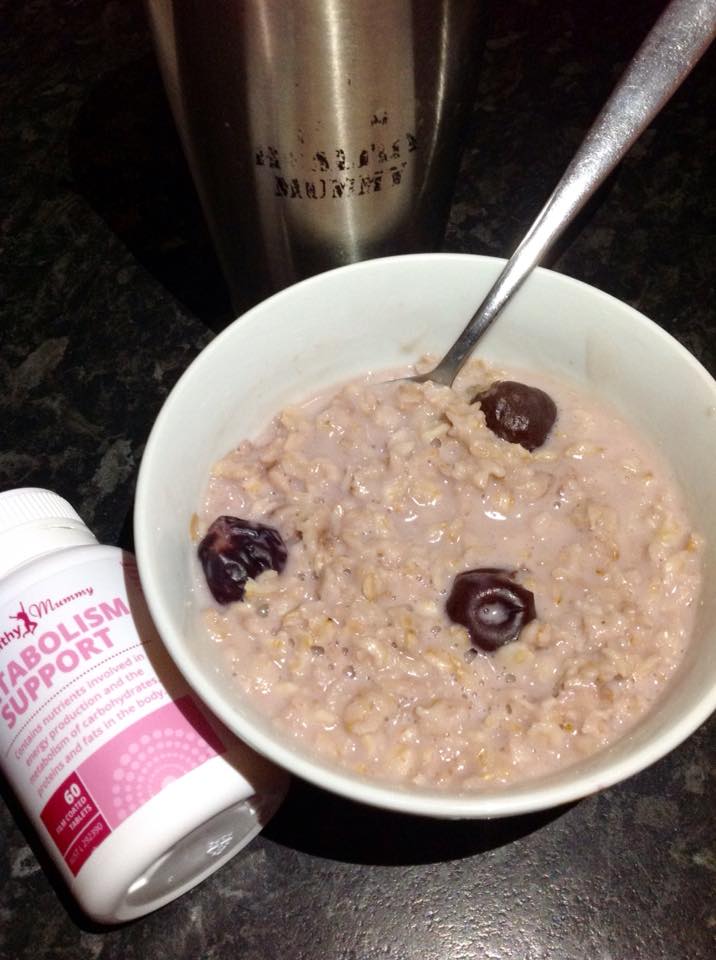 There are multiple overnight oats recipes available in the 28 Day Weight Loss Challenge recipe hub or you can get the basic recipe here! It is so easy to make as it is prepared the night before, and the next morning, you can add whichever fruit you choose, plus yoghurt.
Oats are great for supporting healthy cholesterol levels. They are also low in calories and high in fibre and other important nutrients.
Jinjamarda Blue loves of our overnight oats recipes but likes to add her own touch, she said "blueberry overnight oats (with cherries instead) from this weeks meal plan, with my coffee" to start her morning!
Mum Georgie Cleary says she uses 1/3 cup oats and enough milk to cover that in a container.
"Then in the morning, I add my choice of fruit/seeds to it. It's my go-to 'easy breaky' I can make three at a time and store easily," she explains
Danielle Sorrell can't get enough of the Overnight Oats either and chooses berries as her fruit.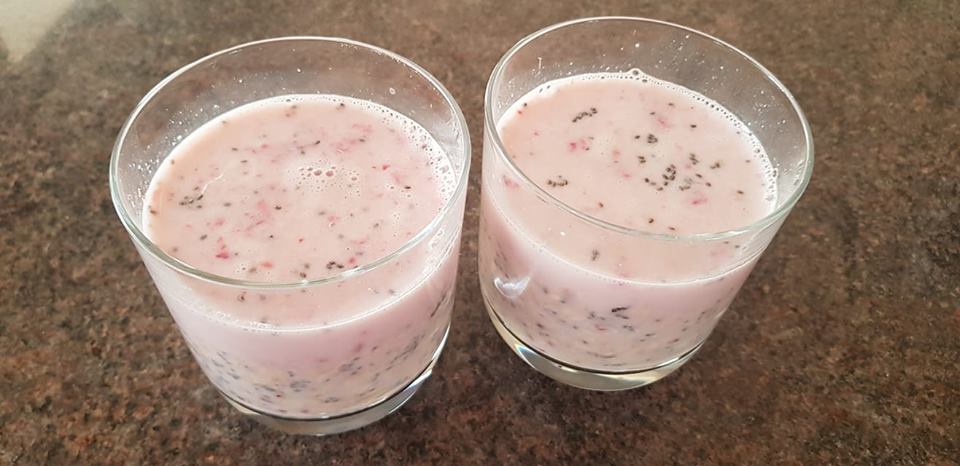 So what does Danielle put in her Overnight Oats?
"Milk, oats, raspberry and a dash of honey. Super yummy. The full recipe is in the 28 Day Weight Loss Challenge recipe hub," she explains
2. Healthy Mummy Smoothies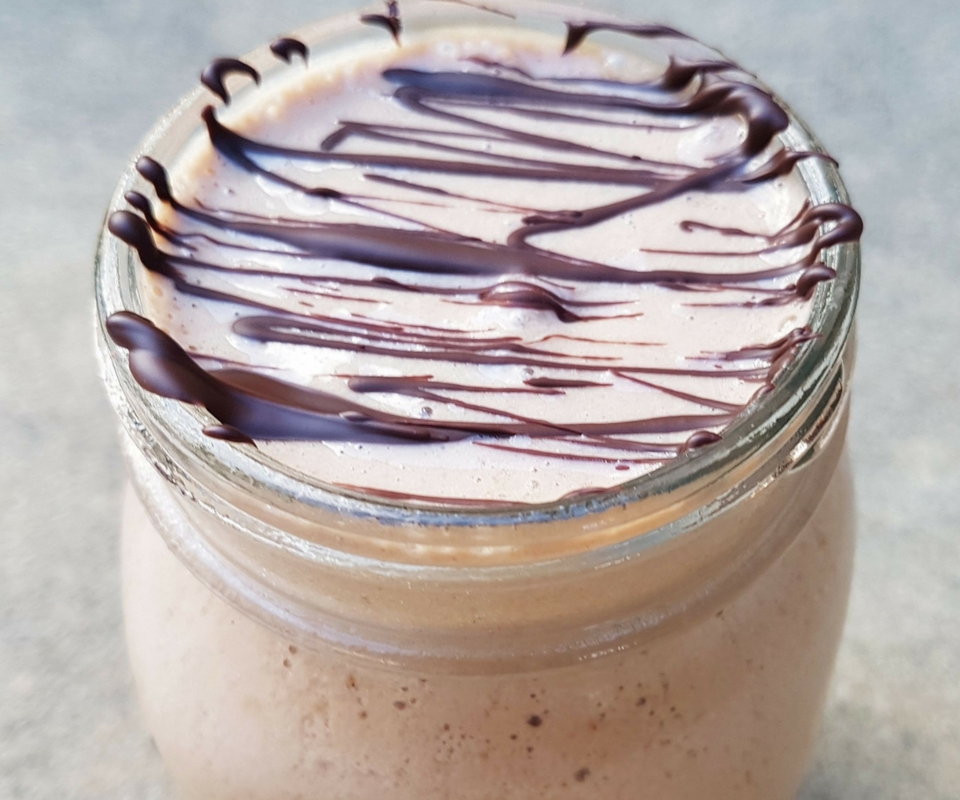 Tegan Southern loves her Healthy Mummy Chocolate Banana Smoothie.
She puts in the following ingredients into her smoothie to make it not only delicious but packed with healthy nutrients:
Unsweetened almond milk
Frozen bananas
Peanut butter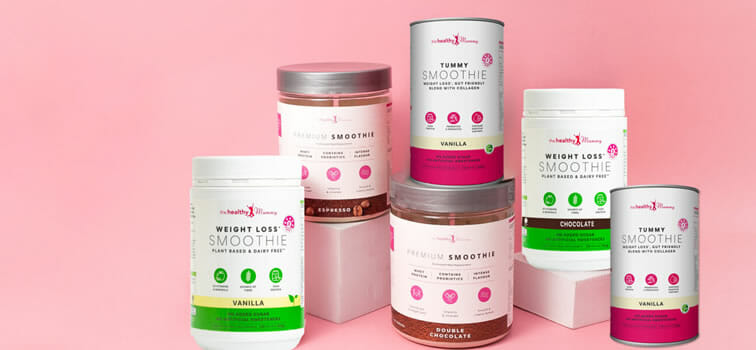 Crystal Parker is very much a meal skipper when it comes to breakfast especially, but she has been just having a smoothie the past few mornings as she hasn't been feeling completely 100%.
She, therefore, has just been having The Healthy Mummy Banana Smoothie mix and it reminds her of the Banana Nesquick with milk.
"I've been getting satisfied and full from just that to last me until a snack or if it's a late breakfast until lunch," Crystal says.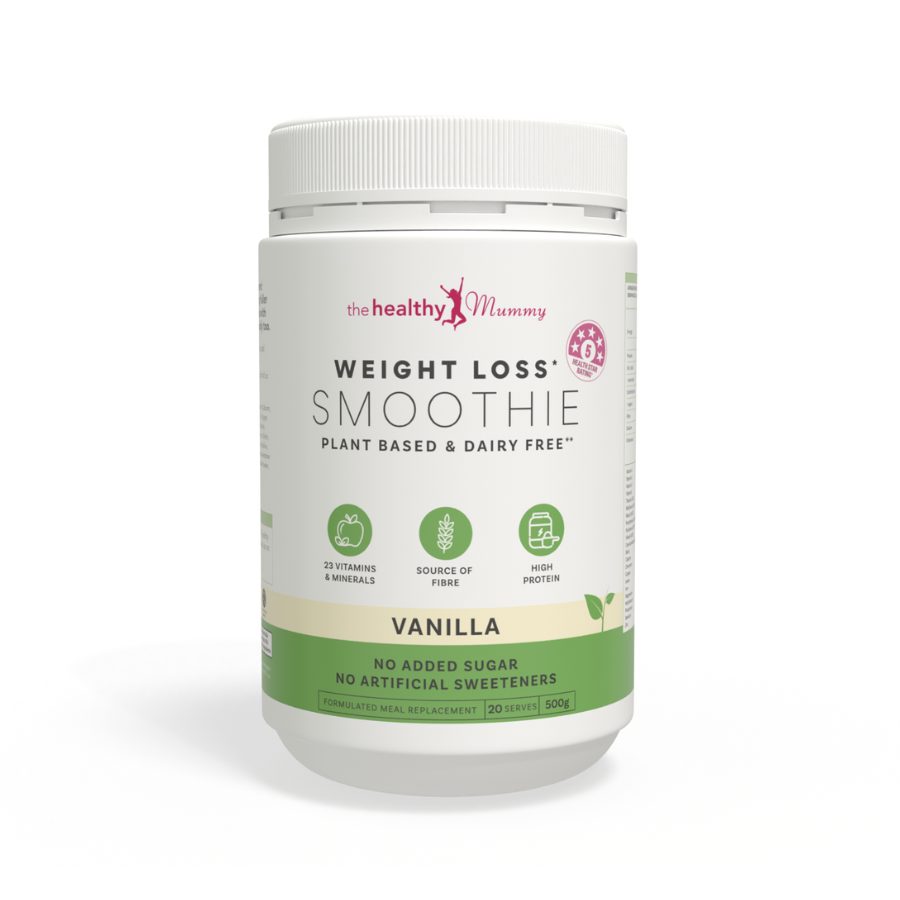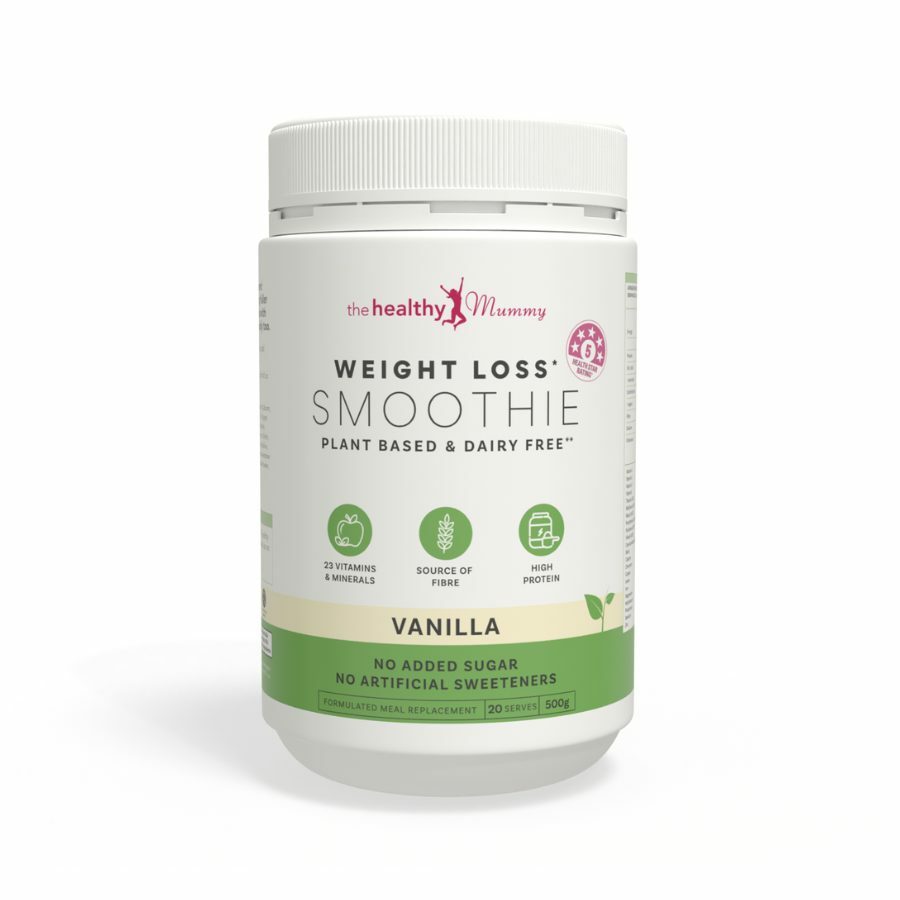 Ashleigh Tatam is currently obsessed with The Healthy Mummy Vanilla Smoothies. This is how she has them and swears by this recipe!
"1 serve vanilla smoothie
1/2 a banana
1 tsp coffee
4 ice cubes
200ml lactose-free skim milk"
"It's so good!"
If this doesn't sound delicious enough, mum Clarissa Frater says try replacing the coffee with some dates and oats. YUM!
3. Breakfast Grill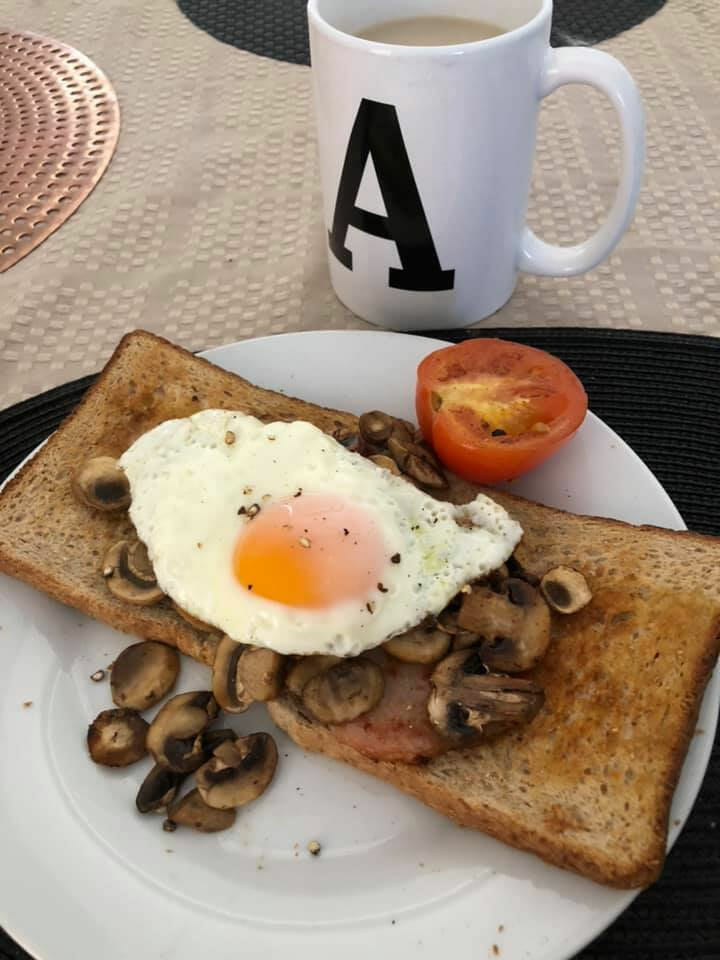 This is a great breakfast option, especially for those lazy weekend mornings.  This high protein meal will get you off to a good start and will help you feel fuller for longer.
Amanda Tracey's favourite breakfast is the Breakfast Grill.  "My fave – this is my weekend go to."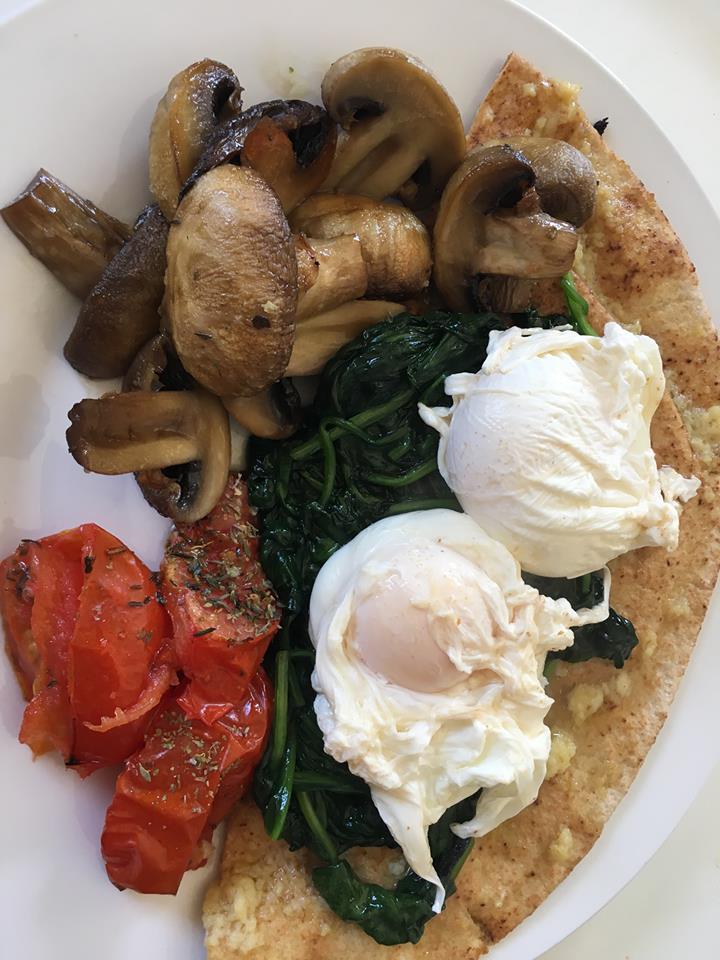 AnneMaree Chapman also loves the Breakfast Grill but she adds some spinach to the mix for those extra nutrients.
"If I'm not having a smoothie this is my go to:
Poached eggs on spinach,
Tomato, and mushrooms on mountain bread
It tastes amazing! Tomatoes are cut with some mixed herbs and put in the oven with the mushrooms. The juice from the mushrooms helps flavour them," she says.
Sounds delicious, and so healthy!
The Breakfast Grill recipe can be found on the 28 Day Weight Loss Challenge recipe hub.
4. Scrambled eggs with veggies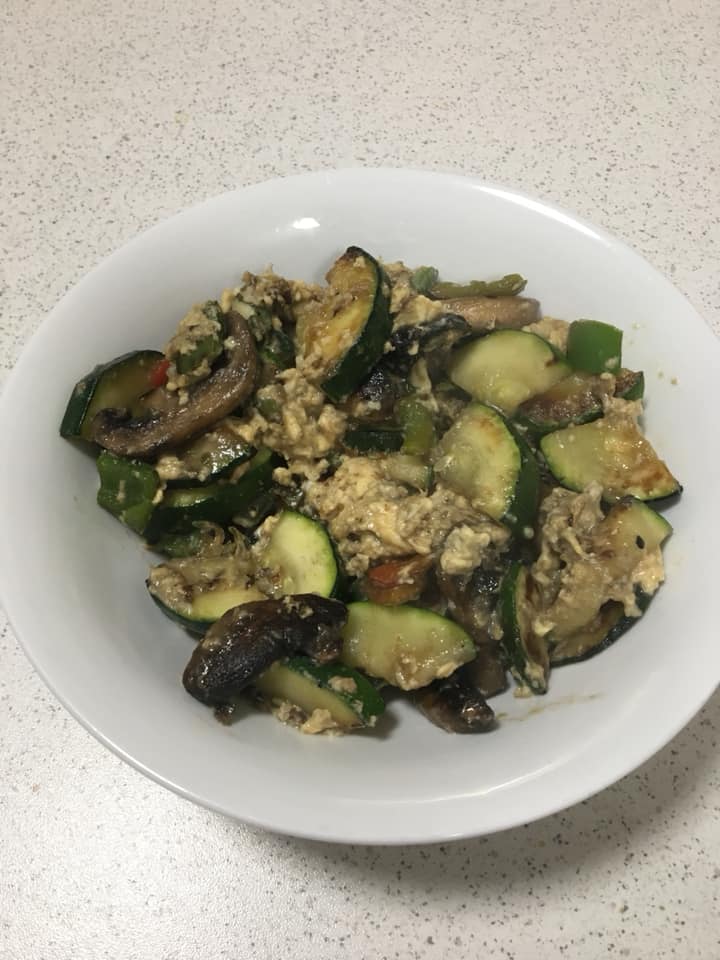 Mum Karrina Oliver mixes in some cooked veggies with her scrambled eggs to get some of those extra nutrients first thing in the morning!
Her meal includes:
2 scrambled eggs with a splash of water
2 cups of cooked veggies (zucchini, mushroom, capsicum etc)
Mix them together for a tasty breakfast.
5. Crunchy Breakfast Trifle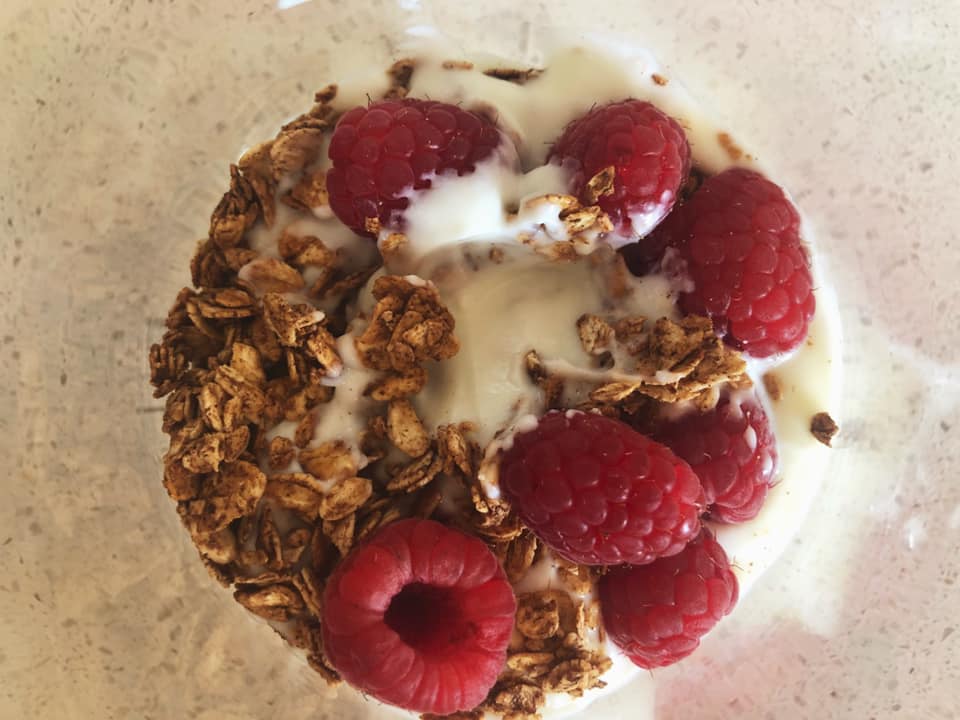 Amy Lancaster had run out of Healthy Mummy Smoothie mix so whipped up the Crunchy Breakfast Trifle from the 28 Day Weight Loss Challenge recipe hub and loved it!
She said, "I'm all out of smoothie mix and needed something for breakfast – step up Crunchy Breakfast Trifle so quick & easy and best of all SO tasty!"
This was Amy's first post in our Private Support Group but she is committed to making 2019 her year!
"Long time lurker, first-time poster because after a million 'new starts' last year it appears I can't do this on my own! 2019 is my year…watch this space."
We can't wait to see you kick all your goals in 2019 Amy. Thank you to you and all our amazing mums for sharing these delicious breakfast options.