Healthy eating on a budget, it's not as hard as you might think
People often talk about how eating healthy is too expensive, but with a little planning and preparation it can actually work out as more budget-friendly to eat healthily.
People often talk about how eating healthy is too expensive. But remember, your health is your most important tool.
Your body is your vessel to live a long life and you need to fuel it correctly. We invest in our educations, into our minds, our social lives, what about our health?!
Food is thy medicine said Hippocrates and he was and is on the money.
It is also generally a bit of a farce that healthy eating is expensive because when you shop well you will find that eating healthily is actually far cheaper.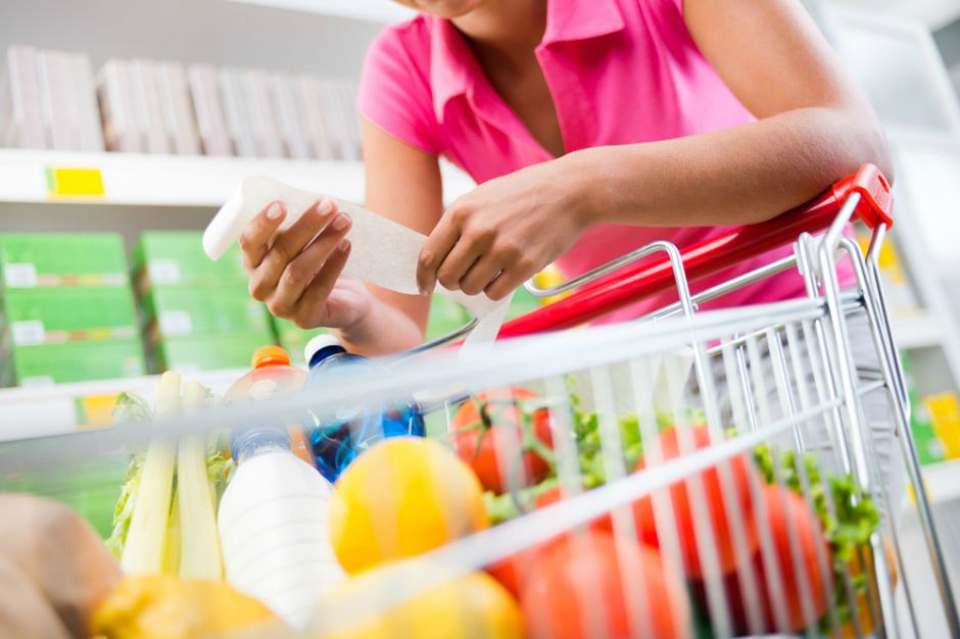 Tips to eat healthy on a budget
Below are a couple of tips of mine to be able to eat healthily and for a decent price.
Menu plan
Planning your menu is not only good for your healthy eating plan but also for your budget and sanity. I personally plan for a weekly shop but I know many people which plan monthly and bulk buy. There are so many great options to be able to save money on bulk purchases and not just on food groceries.
The most important thing is to STICK to your menu plan and your shopping list.
The second most important thing is to LOOK in your cupboard to see what is actually in there!

If you want some inspiration check out the meal plan in the 28 Day Weight Loss Challenge app with so many yummy, budget-friendly and family-friendly recipes to choose from you can't go wrong.
Buy in bulk
Meats and frozen foods are great to buy in bulk. As are flours, rice, grains and other pantry staples. You can save multiple dollars for some things which overall ends up as huge savings for your budget long term. $2, for one thing, every week is over $100 at the end of the year. Multiply that by 5 or 10 items…you are up to over $1000 and that is just for shopping smarter.
Some people also cook in bulk so that they have meals for a month. Our freezer is nowhere near big enough for that but if you have space, what a great way to plan ahead, especially for a two adult working family.
Eat at home
Eating out is not always great for your health and not fabulous for your side pocket. The perfect example is pizza. A store-bought pizza is sometimes over $20 each. To make at home it could be as little as $5 per pizza and you can cut out a lot of fat, sugar, salt and artificial preservatives.
Avoid processed foods
Not only do they contain additional sugar, fat and sodium they are more expensive. Seriously how much time does it save microwaving some rice in one of the packets?  You could use a rice cooker or put it on the stove. It takes 10 minutes.
Pre-made sauces are super expensive, gummed up, a sugar and salt-laden minefield. It is way easier to by some staple ingredients, herbs and spices and make them up at home.
Buy in season and buy local

This is beneficial for cost but also taste and the environment. Often foods that are out of season are brought in from overseas. Mangoes from Mexico anyone?
Buying local at your farmers markets helps you save also. Sometimes the price itself is not cheaper than the supermarket. BUT, a huge BUT, the quality is far superior and you will not be throwing away any rotting vegetables at the end of the week. My farmer market's fresh produce lasts for a good three weeks, easily.
Buy frozen
Frozen foods are fabulous as they are super cheap and always have special prices. They are also incredibly good quality as often they are picked and frozen within 24 hours.
I love to use frozen fruits in my Healthy Mummy Smoothies, especially berries. They are a fraction of the price frozen and I get to enjoy them all year round.
Hope these tips are helpful…what are your tips for eating healthy on a budget?
Mandy dos Santos (BSc. Food Science and Nutrition, Grad. Cert. Human Nutrition)
Don't forget to post me a question on Facebook about food or nutrition so you can read more about what you want to read!