How pregnant mum overcame carb addiction and now rocking post-baby bikini body
Cravings are something that most mums-to-be deal with during pregnancy and mum Alison Faulkner was no different. Indulging in carbs like there was no tomorrow, her rapid weight gain led her to making a lifestyle change.
She shares details of the plan that helped her maintain a healthy pregnancy and aided her in an AMAZING post-partum recovery. Both helping her lose to excess pounds and giving her the energy she needed to tackle the demands of a new baby. Here is her story.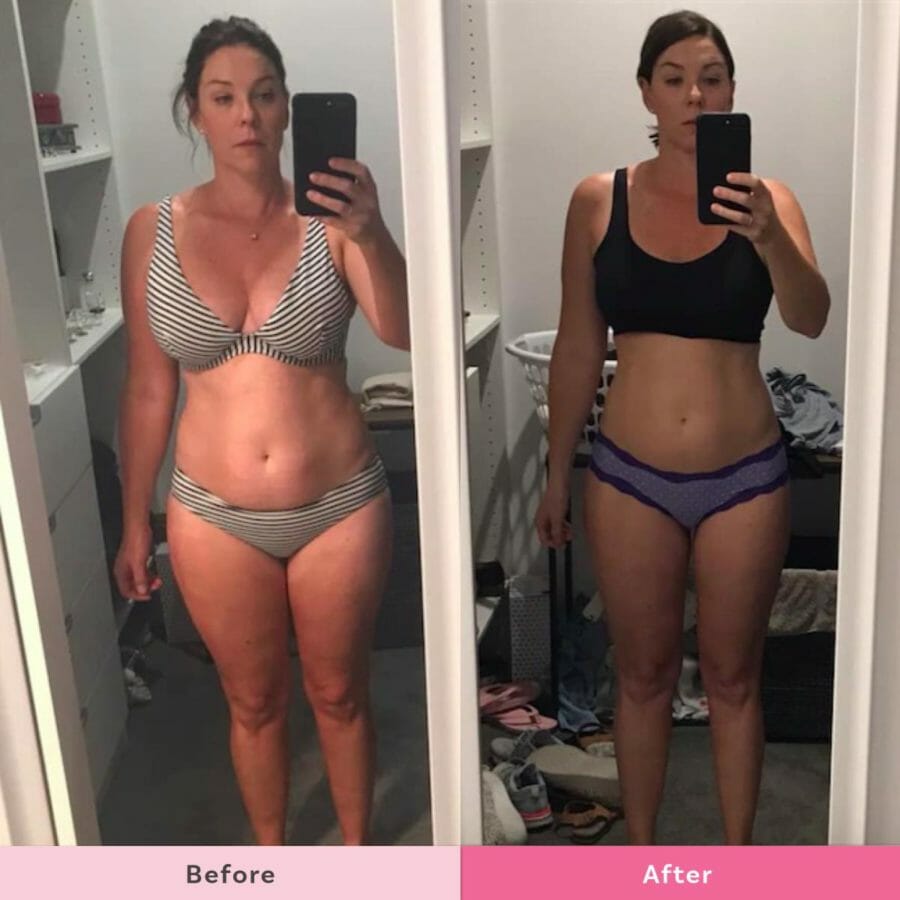 Carb loading while pregnant led to rapid weight gain
Pregnancy can lead to all sorts of weird and wonderful cravings and for pregnant mum Alison it was an obsession with carbohydrates.
Alison says "I loved pregnancy, I didn't have morning sickness but craved carbs in the early months like my life depended on them.  
Even before the pregnancy tests showed positive I'd switched from a breakfast of omelette to banana on toast. By my first obstetrician appointment at around 10 weeks, I'd already gained 10kg.
I did the math and thought at this rate I'm going to be really unhealthy when delivery time comes".
Looking for a healthy eating plan for pregnancy and beyond
"I did the research and The Healthy Mummy was really the only sensible pregnancy and post-partum program I could find with nutrition and exercise support" says Alison.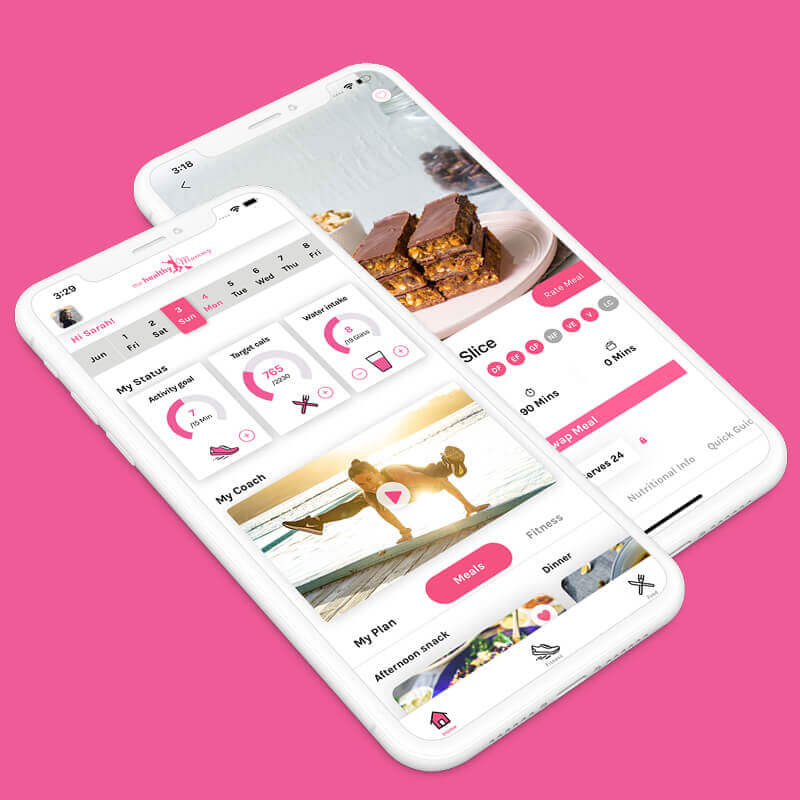 "I'd always exercised but had to do so many adjustments during pregnancy that it was just annoying".
Read: Healthy eating when pregnant for healthy weight gain
Starting The Healthy Mummy plan and smoothies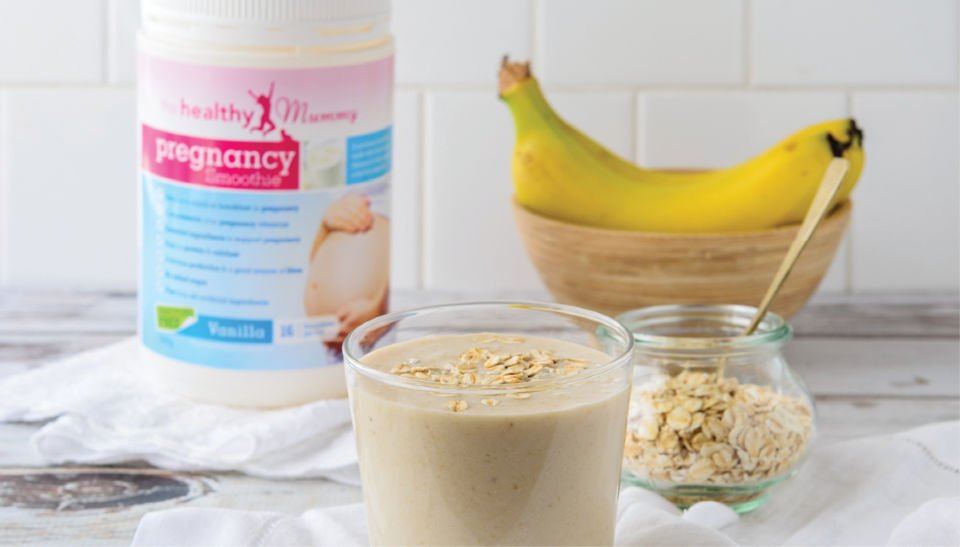 At 20 weeks Alison started The Healthy Mummy Smoothies (read Everything you need to know about the Healthy Mummy Pregnancy Smoothies), a high calorie meal plan from the Challenge App and low impact exercises.
She says "I felt like I was really being cared for by The Healthy Mummy program and my partner LOVED the food. He was blown away by how yummy our meals were and the variety".
It's a girl!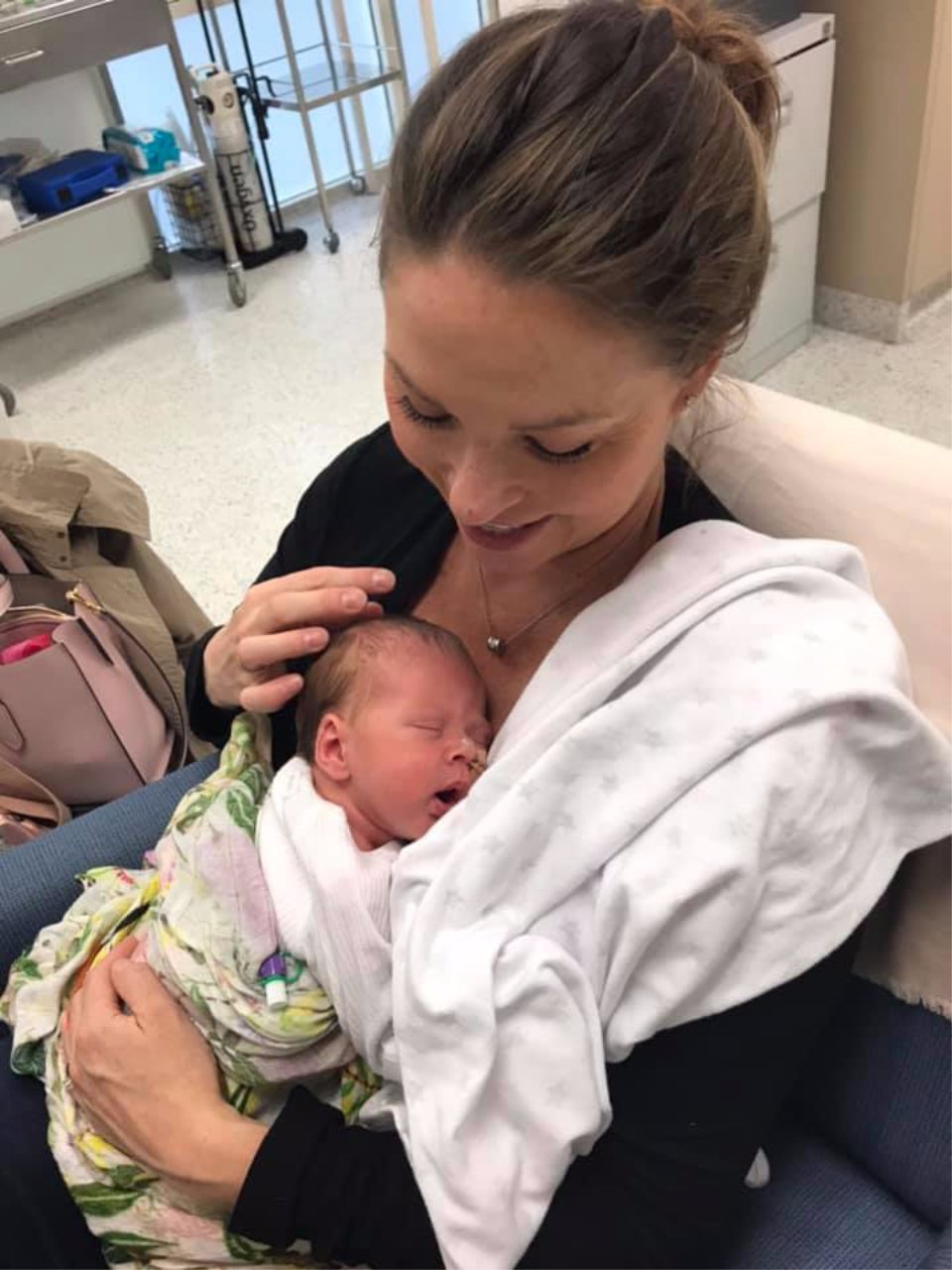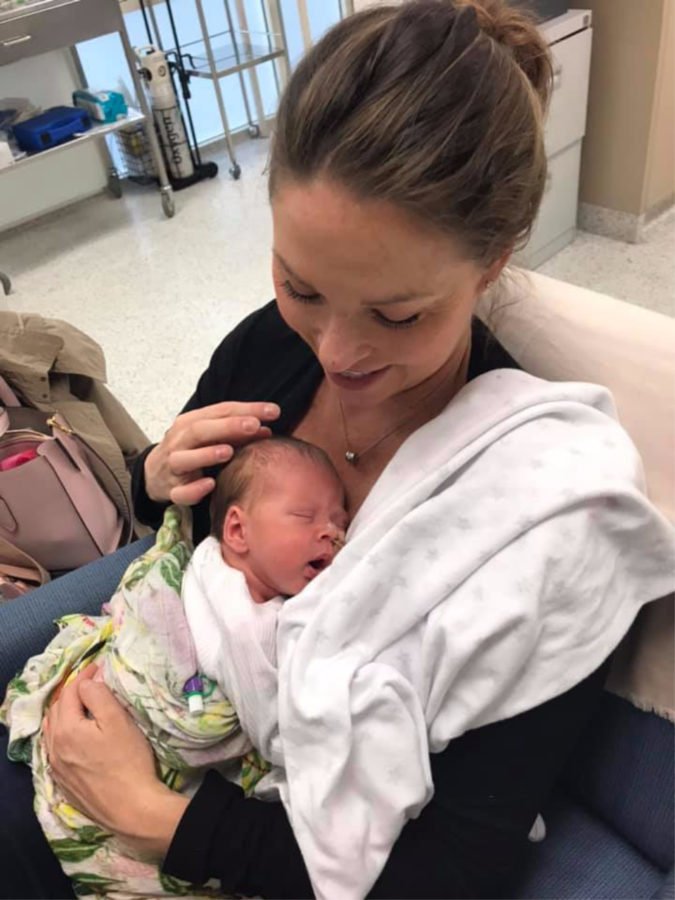 Alison give birth to a beautiful little girl called Harriet in October 2019.
"My sweet girl Harriet arrived early at 35+5. NICU has been an 'experience' and the Healthy Mummy community has been there for me everyday.
I come to the hospital with my thermal bag of expressed milk and tomatoes, cheese, crackers and dark chocolate, and have prepped the evening before with a few Smoothies for breaky and lunch.
For exercise I've parked a few streets away and walked 10 mins each way – it's small, but it's something".  Wow! What a rockstar mama!
Every woman's body is different and reacts differently to pregnancy
After growing a human inside you for 9 months, your body without a doubt is going to feel, look, and act differently. That, we all know is inevitable.
It's important to remember that every woman's body is different and reacts differently to pregnancy. Some mums may take longer to start to feel like themselves again and others will start feeling a bit more 'normal' post-pregnancy sooner.
The Healthy Mummy believe it is important not to put too much pressure on yourself during those early months.
Starting low impact exercise after birth
Luckily for Alison she bounced back quite quickly after birth and once she got the all clear at 6 weeks she slowly began exercise again.
She says "I took time off exercise following birth but when I was cleared at 6 weeks I started with low impact again".
The Healthy Mummy 28 Day Weight Loss Challenge App is a great tool as it offers a wide postnatal exercises designed specifically for new mums that can be done in the comfort of your home.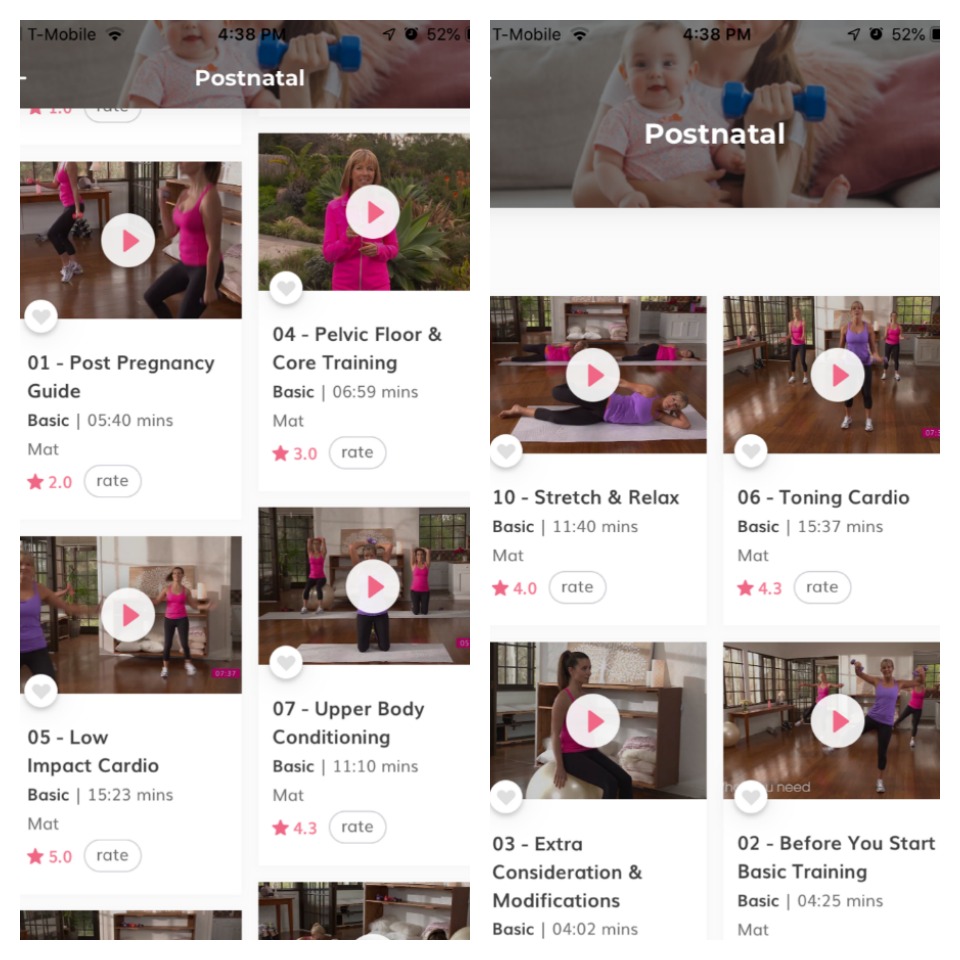 Maintaining a healthy lifestyle with nutritious smoothies and meal plans
Alison says "The Healthy Mummy meal plans and smoothies have remained constant and the snacks ideas for breast feeding have been nutritious and convenient. 
Now 16 weeks postpartum and the results are starting to show. It's a slow burn but I'm not into quick fixes.
Since I returned to exercise 10 weeks ago I've also been doing mat and Reformer Pilates – my excuse to get out of the house".
Read 6 ways to boost your energy during pregnancy
Weight loss "Heading in the right direction"
"I have no idea how much weight or cms I've lost, I don't own scales and I was wearing preggy clothes. I do know things are going in the direction I want them too. The photo on the left is three weeks after my baby was born, the one on the right is 4 months after'.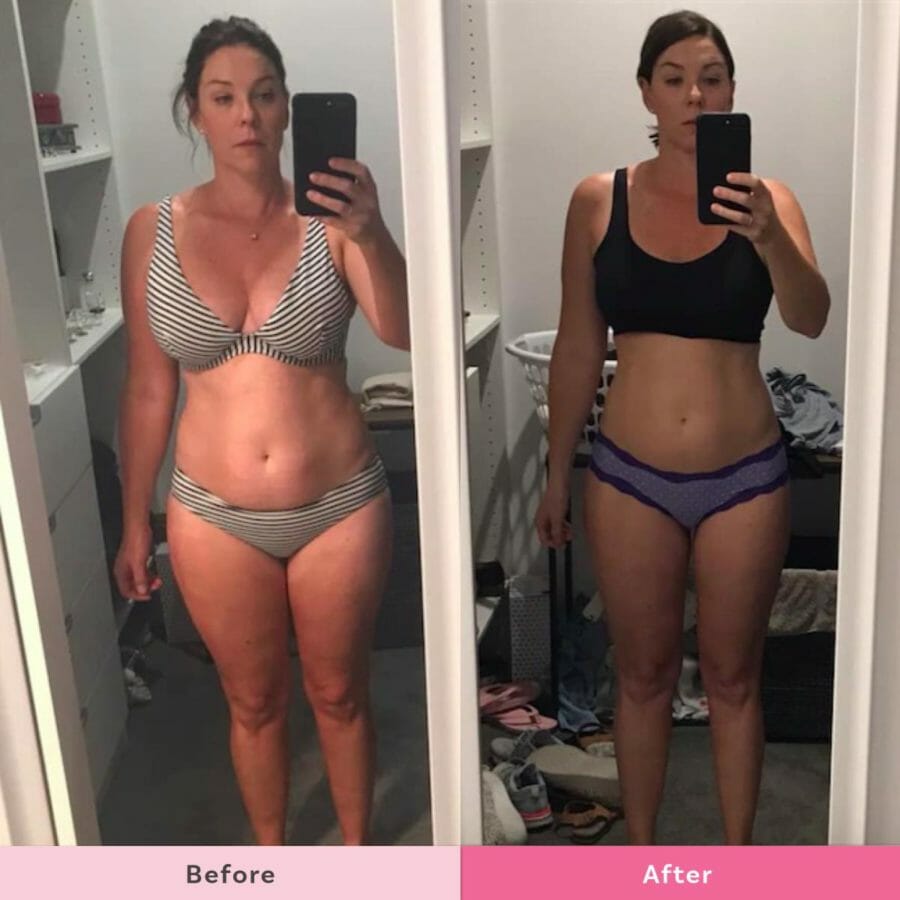 We love that Alison is not fixated on a specific number on the scales. Instead she is simply focused on staying active and fueling her body with nutritious food which has resulted in her looking and feeling great. And is giving her the energy needed to cope with the sleepless nights and busy days ahead.
The Healthy Mummy team would like to congratulate Alison on the birth of her beautiful daughter and thank her for sharing her story with us.
Have you recently become a new mum and are looking for a healthy way to lose your excess baby weight? Read Healthy meals vs workouts – what's best for post-pregnancy weight loss?

Disclaimer: Always speak to your doctor before changing your diet, taking any supplements or undertaking any exercise program in pregnancy. The information on this site is for reference only and is not medical advice and should not be treated as such, and is not intended in any way as a substitute for professional medical advice. Our plans promote a healthy weight gain in pregnancy to benefit the mother & baby and you can read more on this here .