6 ways to boost your energy during pregnancy
Is your energy low during pregnancy? This is common amongst pregnant women as their bodies are working overtime to keep mum AND baby healthy and growing.
We understand that when your energy gets low, it's tempting to give in to cravings and reach for caffeine and sugar, anything to help get you through the day really.
Healthy Mummy, Leah Romiti is currently pregnant with baby number three and she has revealed some other ways to help boost your energy and make you feel great!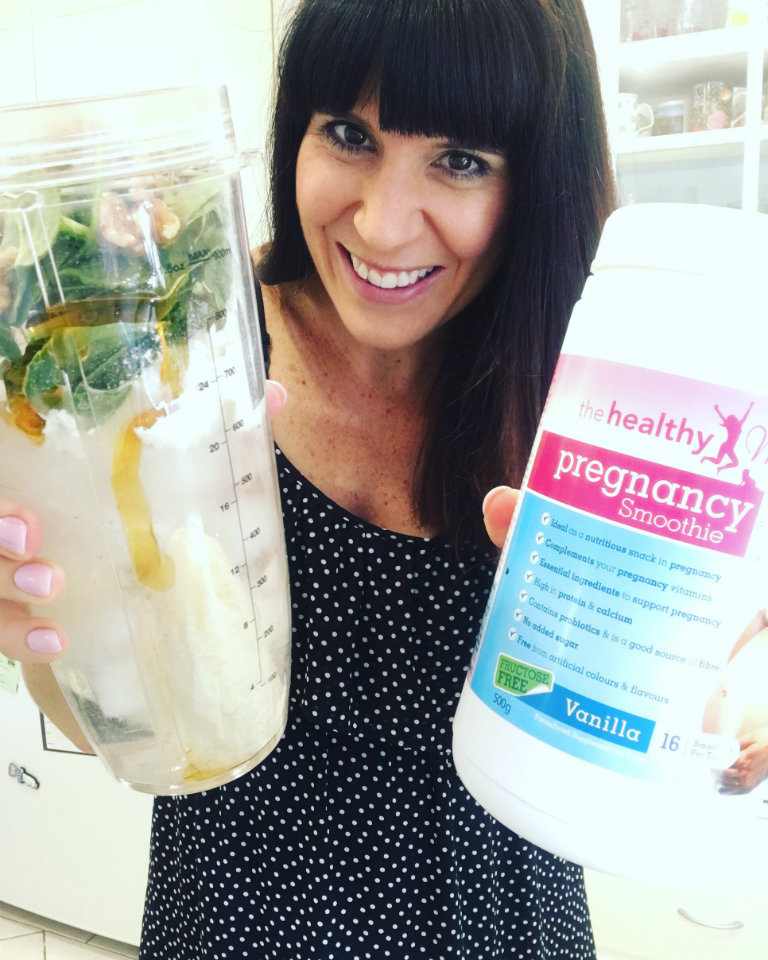 6 ways to keep up your energy during pregnancy
1. The Healthy Mummy Pregnancy Smoothie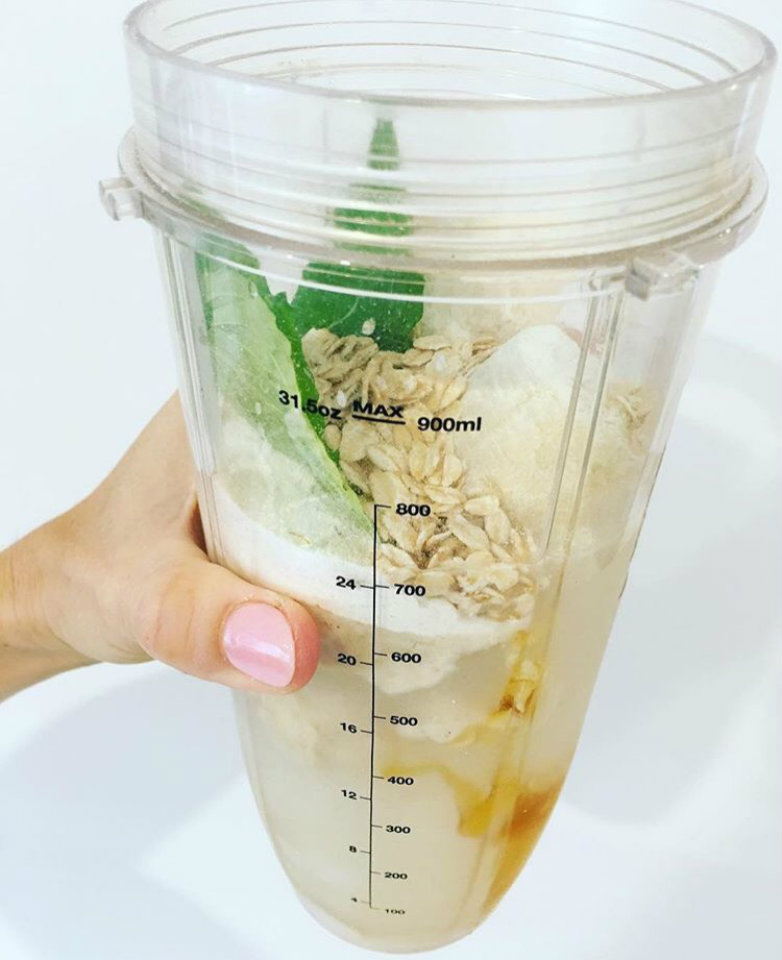 Leah says she has a Healthy Mummy Pregnancy Smoothie every single day for breakfast which gives her the energy she needs to get through the morning.
"The smoothie is a nutrient dense snack high in protein, B vitamins and iron to help keep energy levels up. I love adding frozen banana, walnuts, honey, baby spinach and to my smoothies," she says.
Here are 9 delicious Healthy Mummy Pregnancy Smoothie recipes for every desire!
2. Eat right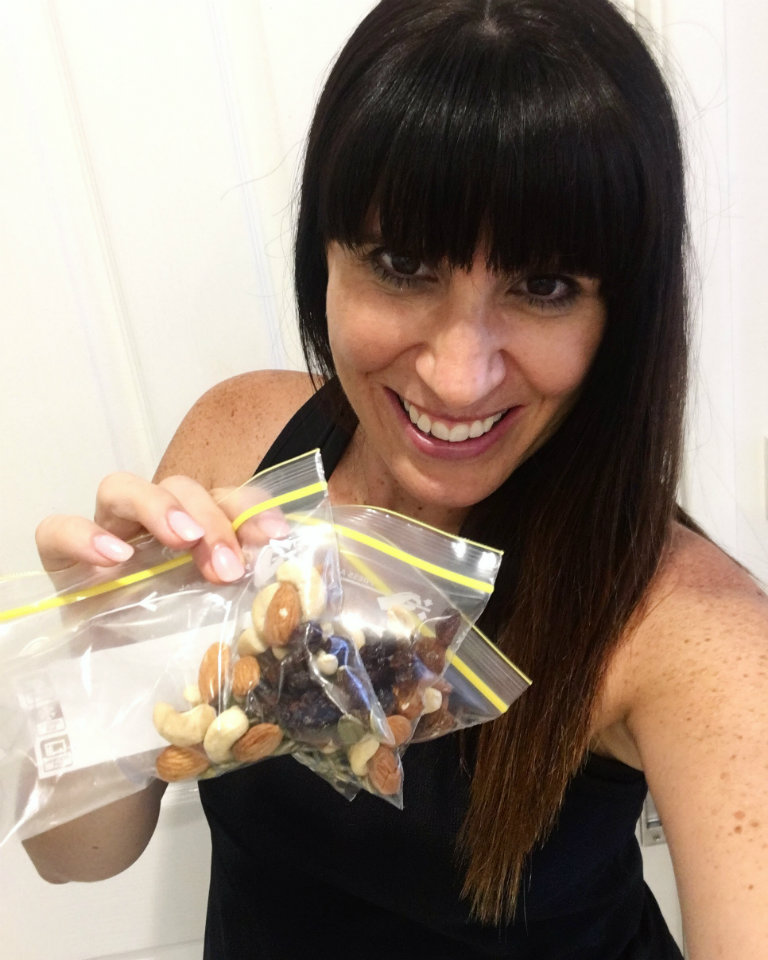 Eating a well-balanced diet is really important to ensure you have enough energy to get through the busy day and that you and bub are getting all the essential nutrients you both need.
Leah says, "Often as busy mums we put ourselves last and skip meals or snack on sugary treats thinking they'll give us an energy boost."
These great food choices from Leah help boost your energy:
Trail mix is a perfect energy booster. It's packed with carbs and protein and it's perfect for throwing in your handbag as a snack on the run. Leah loves to make her own trail mix to avoid added sugar and fat, saying "my favourite combo is raw almonds, cashews, pepitas and sultanas."
Avocados are a great source of slow releasing energy, which means you avoid a high and then a sudden crash. Leah says one avocado has an amazing 14 grams of fibre, which rivals any serving of shredded wheat or bran cereals, and boosts healthy digestion. "I love avocados on wraps, ryvitas and in salads like this one," she says,
Oats are a perfect choice for an energy boost as they are loaded with stress-reducing B vitamins and soluble fibre. They fill you up, keeping blood sugar levels in check, and help prevent the overwhelming desire to snooze at 3 p.m.
Try this delicious meal, 5 ingredient oats with vanilla cherry compote as an afternoon snack Leah says and then check out these energy boosting foods.
3. The Healthy Mummy Super Greens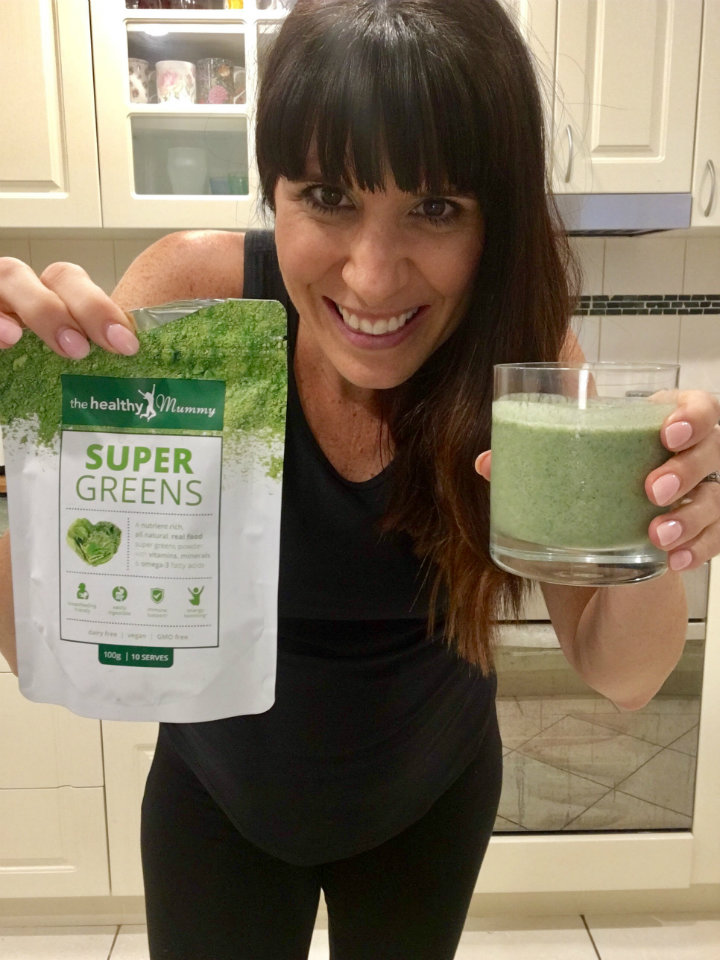 "I have a glass of Super Greens every morning. They give me an instant boost and help wake me up!! I love adding them to my smoothies or having them in a cold glass of water," Leah said.
She also loves adding them to ice blocks, like these yummy Green Iceblocks.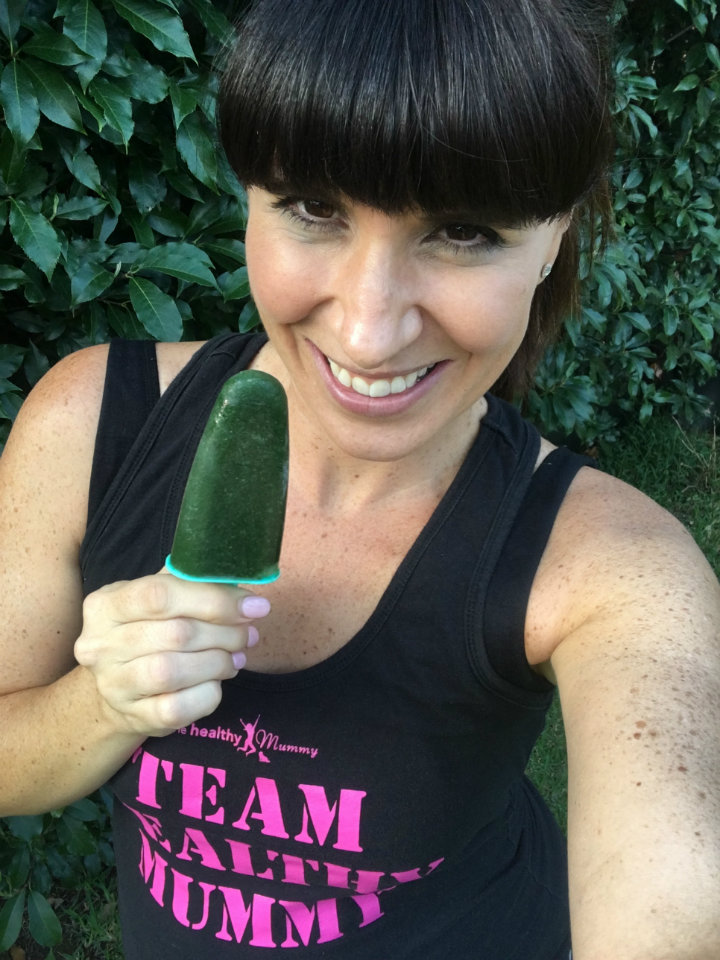 4. Get moving!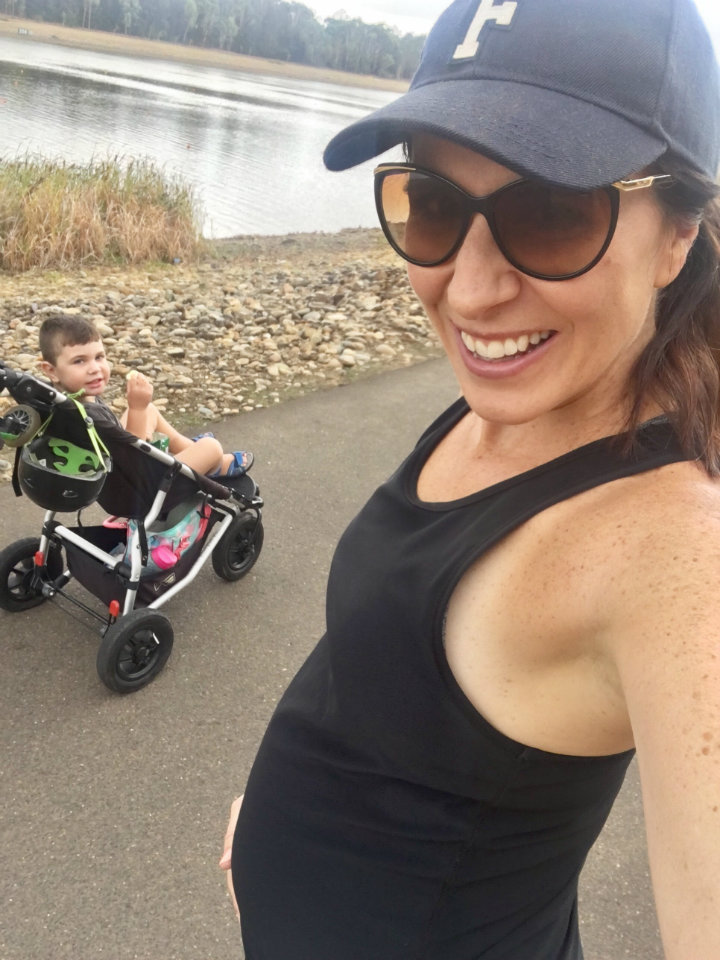 Regular exercise during pregnancy can improve your posture and decrease some common discomforts such as backaches and fatigue. There is evidence that physical activity may prevent gestational diabetes (diabetes that develops during pregnancy), relieve stress, and build more stamina needed for labour.
Leah says to always check with your doctors and maternity team to see exactly how much exercise you can do during pregnancy.
"Every pregnancy is different, so while some women will be able to do lots of exercise, some women will have to rest for the majority of their pregnancy," she says.
As a general rule, however, if you exercised regularly before your pregnancy, and you have no complications with the pregnancy, you can continue to exercise as before.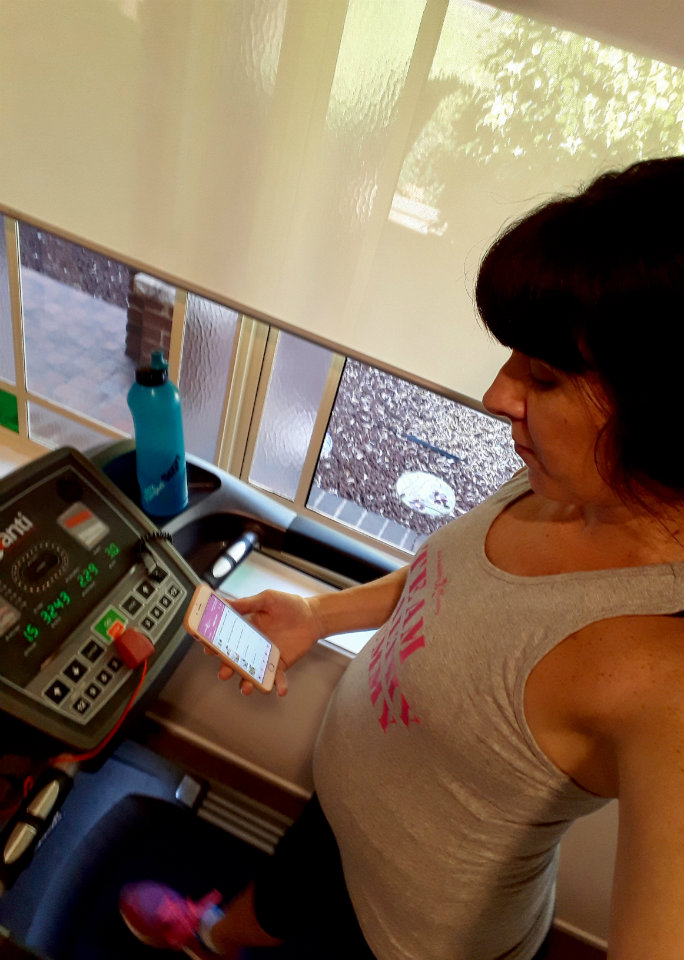 Some great ways of getting you and bub moving are:
Taking a brief walk outside, light yoga stretches, squats or incline push-ups while dinner cooks and pregnancy pilates.
"I have been enjoying doing the beginner Dance Fit workouts found in the 28 Day Weight Loss Challenge app as they are low intensity and so much fun," Leah said.
"I also asked my husband to move our treadmill in to the lounge room so I can walk while watching TV," she adds.
5. Drink plenty of water!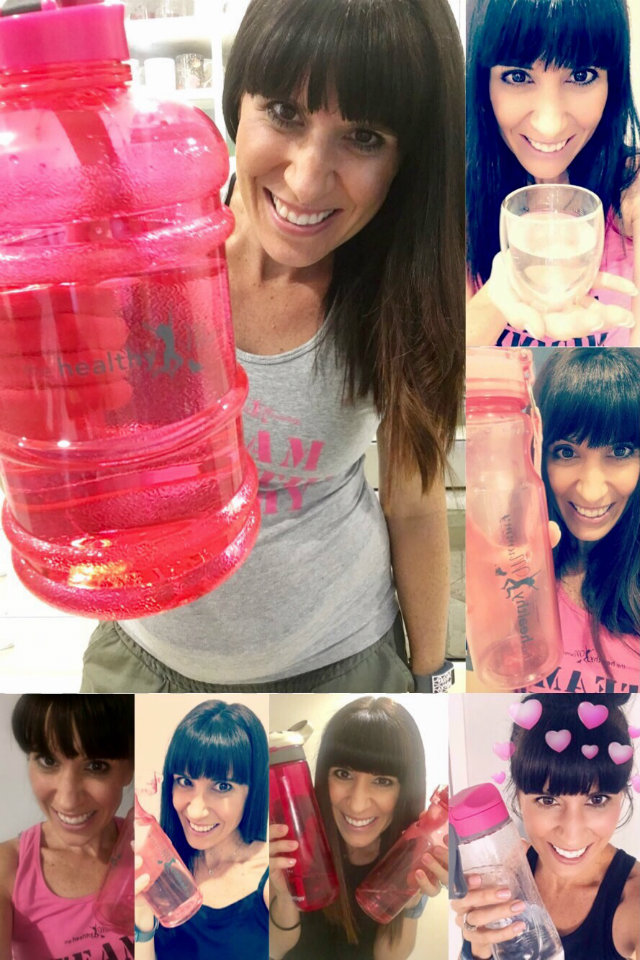 Pregnant women should drink the recommended eight glasses of water a day to keep healthy and maintain stamina. Drinking plenty of water keeps pregnancy fatigue in check (one of the first symptoms of dehydration is exhaustion), and can keep headaches at bay- another dehydration symptom.
"It also helps your body get rid of excess sodium among other things, minimising swelling, particularly swollen feet or ankles," said Leah.
6. Stay calm
Having a calm and collected mind is vital to staying healthy during pregnancy. A few ways to keep the peace include:
The Healthy Mummy 28 Day Weight Loss Challenge 'Mind, Body, Breath' exercises, Pilates, Yoga or treat yourself to a pregnancy massage or get your hair done! Being pregnant can be stressful.
Taking time each day for yourself can significantly lower stress and keep your energy levels high.
Try out our Complete Pregnancy Pack for endless ideas and tips for staying healthy whilst pregnant.