How to lose weight in 12 weeks
What if we told you, you could lose 10kg in 12 weeks?! Yep, you can actually lose weight in 12 weeks and hit your health goals.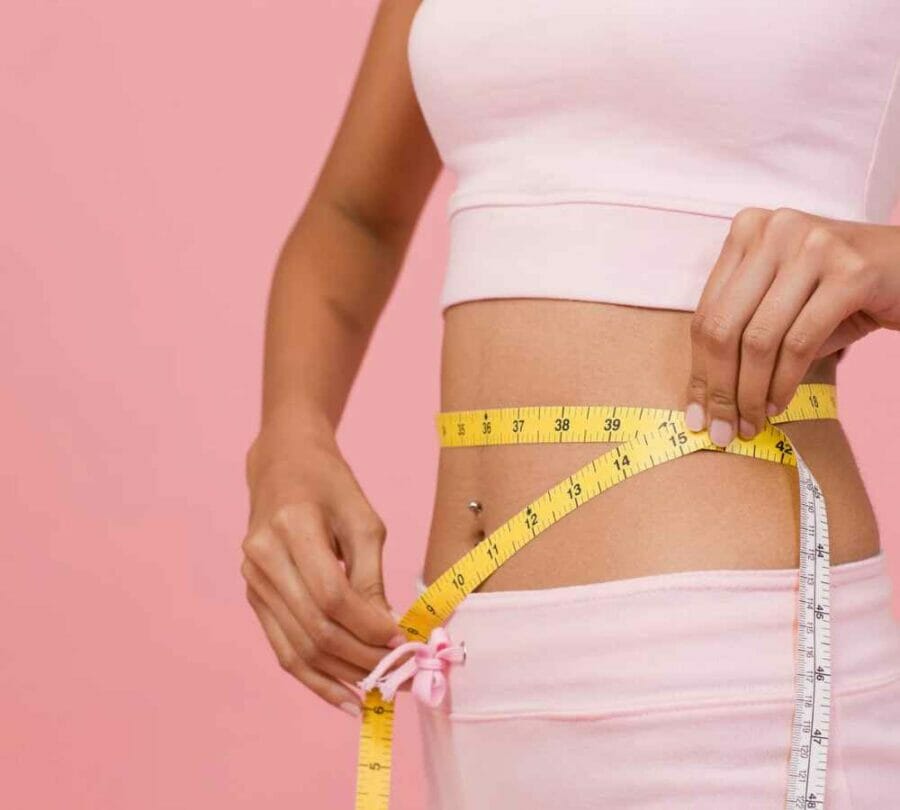 What if we told you, you could lose a significant amount of weight in 12 weeks?! Yep, it's totally achievable.
By following three of our 28 Day Weight Loss Challenges in a row, you might be able to reach your health goals and shed the extra kilos.
In this blog, you'll find:
Tips to help you lose weight in 12 weeks
Inspiration from mums who have done it
Tips to help you lose the first 5 kgs
Jump ahead to read:
Top tips on how to lose around 10kg in 12 weeks
If you're looking to lose weight in 12 weeks, we've got some simple tips to help you move those kilos in a healthy and sustainable way and get your health in check.
1. Watch your portion control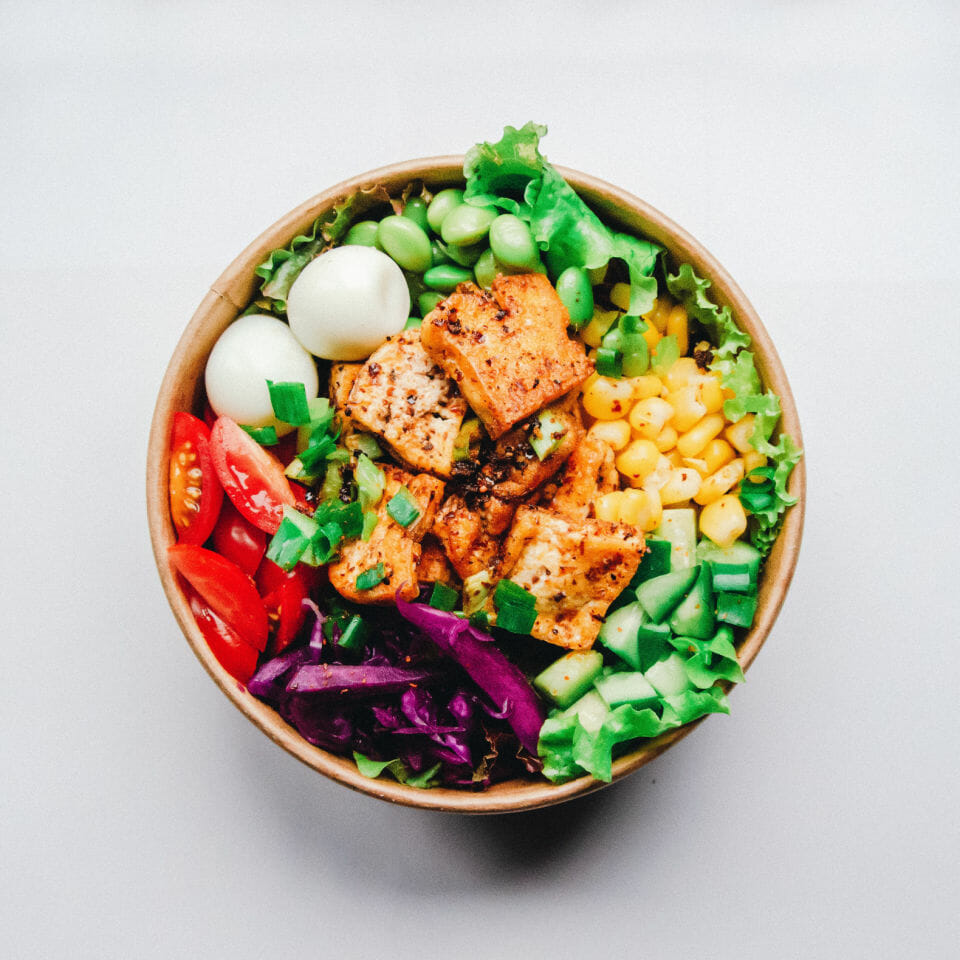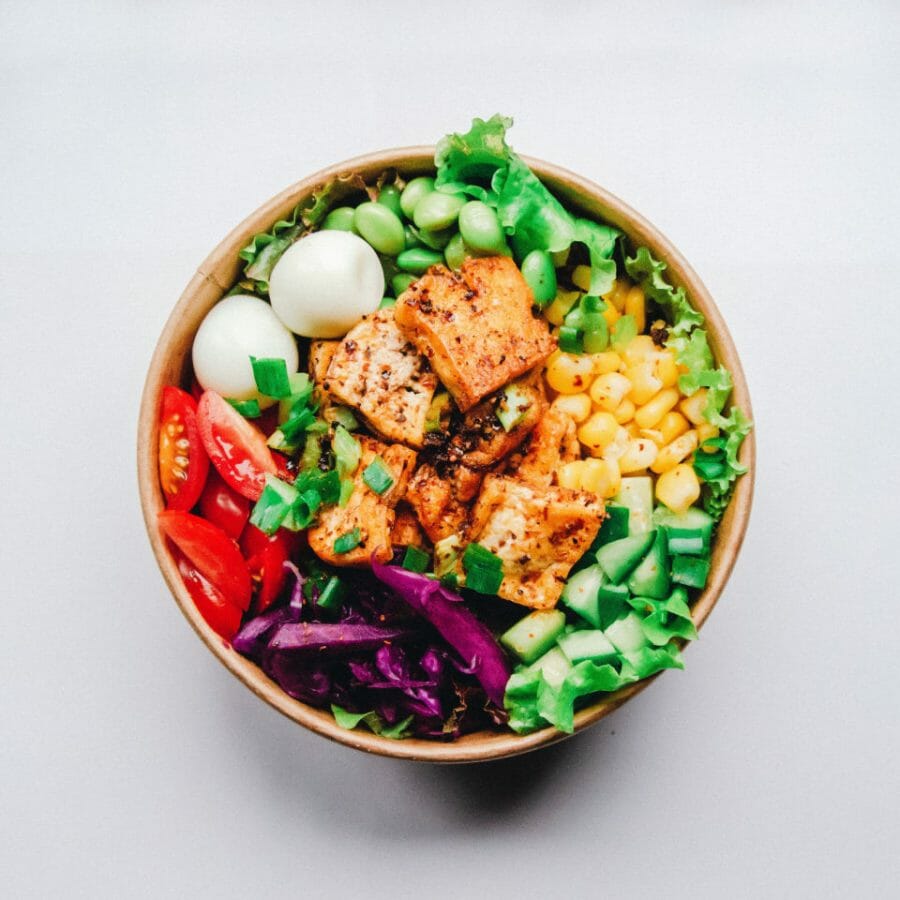 Portion control is one of the most important factors in weight loss, weight maintenance and weight gain, especially when you are trying to lose weight.
The Australian Dietary Guidelines recommends that you eat from a variety different food groups each to get a range of vitamins and nutrients to support your health.
2. Move more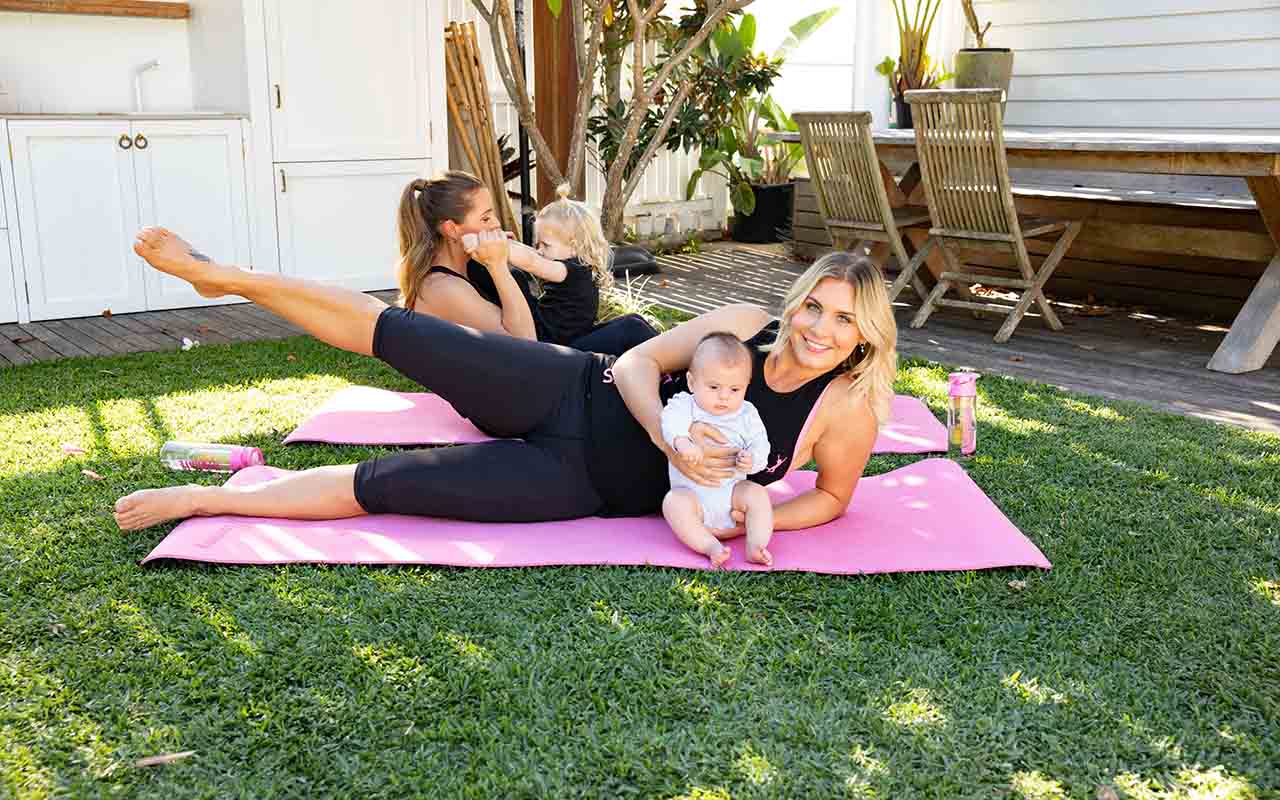 For some people, a daily walk and some weekly strength training are enough to see great results.
But for others, you might need to get more of a sweat on to see the benefit. Try alternating your walks with jogging or a light run.
Increase your strength training as this helps to build muscle which means you will burn more calories even from your daily movements.
Need a bit more structure? Then our 28 Day Weight loss Challenge has daily exercise plans and videos to follow – all on our convenient Healthy Mummy App.


3. Ditch processed foods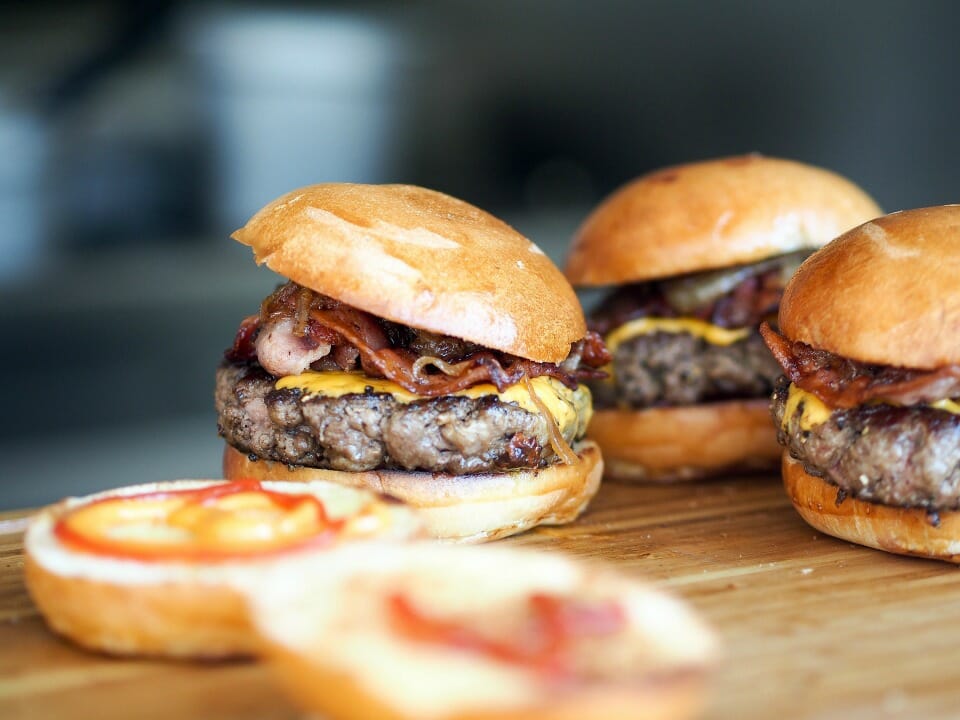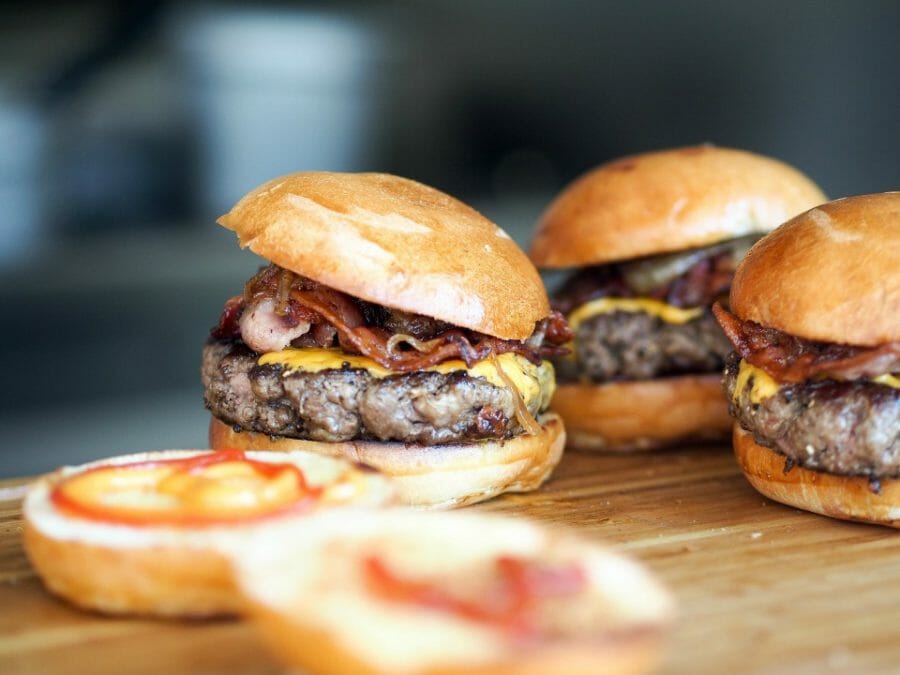 Cut out processed food and things like white bread, rice and pasta and have wholegrain and wholemeal versions instead which are high in fibre and vitamins.
4. Include metabolism-boosting foods in your diet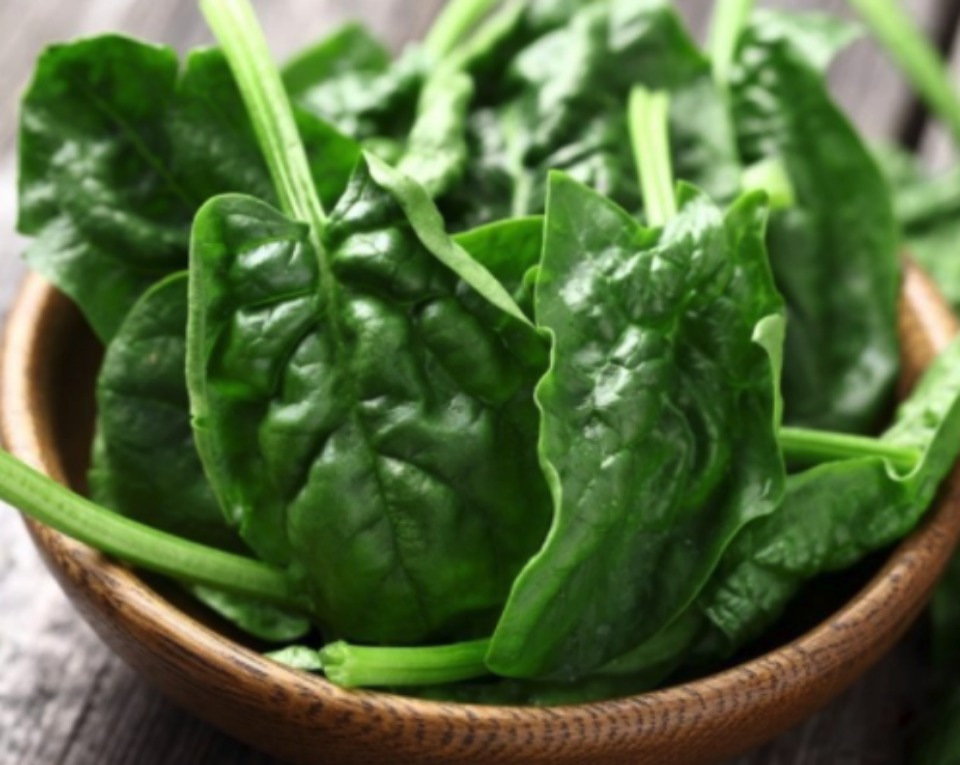 Get your insides to do all the work. Fire up your metabolism and the calories will burn themselves. Read our top picks for metabolism boosting foods here.
5. Get support
Try chatting to a friend or another mum who has lost weight. Pick their brain and see if they have any insight for you about anything you are missing or not doing.
Be inspired by the mums in our community in our Private Support Groups on Facebook. They will share tips, advice and their stories on the page.
6. Meal prep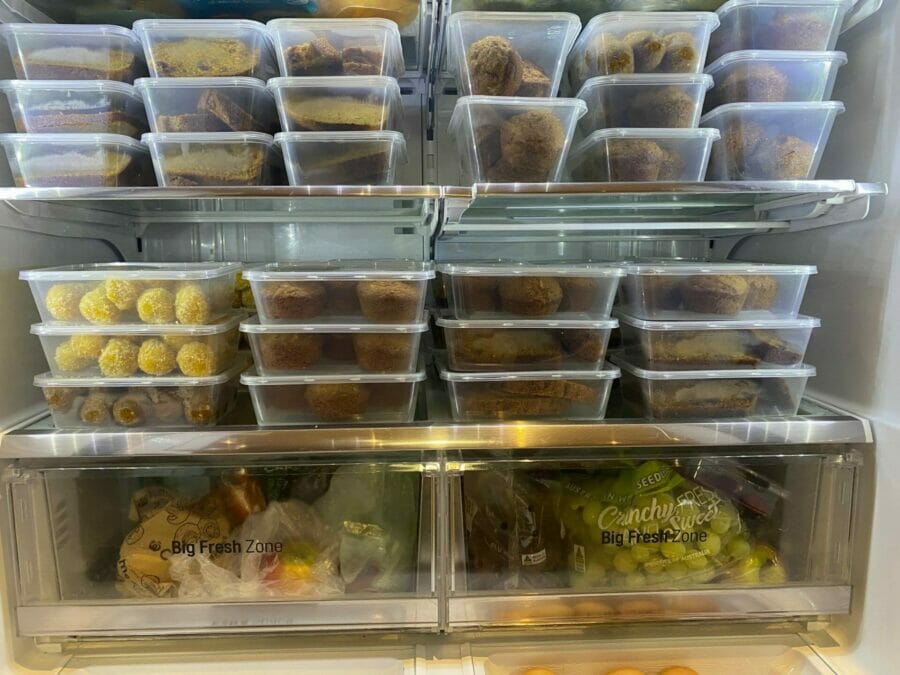 If you are looking for a more structured plan to follow, then try our 28 Day Weight Loss Challenge (which is breastfeeding friendly but is also suitable for all mums whether you are breastfeeding or not).
It helps you get prepared and encourages you to meal prep – meal preparation equals healthy eating.
The challenge offers you over 6,000 recipes, customisable meal plans and over 600 exercises and it is made for BUSY mums.
Here are 7 great tips to get organised with meal prep.
7. Stay focused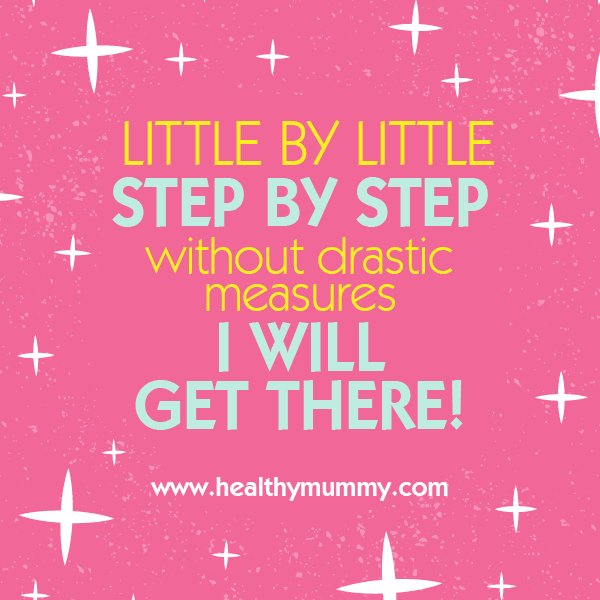 One day at a time is all we can do. Don't let a bad day turn into a bad week. So if you have a slip up, dust yourself off and remember that tomorrow is another day closer to your goal!
8. Increase protein and fibre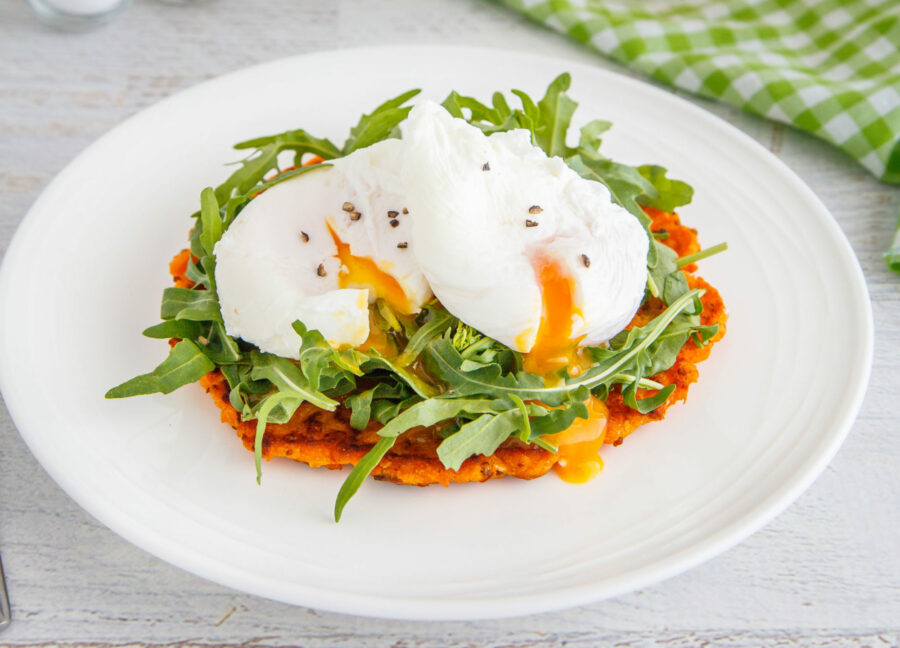 Ensure that you are eating enough protein in your meals and snacks. This helps you to feel fuller for longer and gets your metabolism firing. Think nuts, boiled eggs, poached chicken, natural peanut butter and tofu.
We have thousands of protein and fibre-rich and family-friendly recipes on our 28 Day Weight Loss Challenge.
Another quick way to boost your protein is through our Almond and Date Protein Bliss Balls recipe.
9. Avoid sugar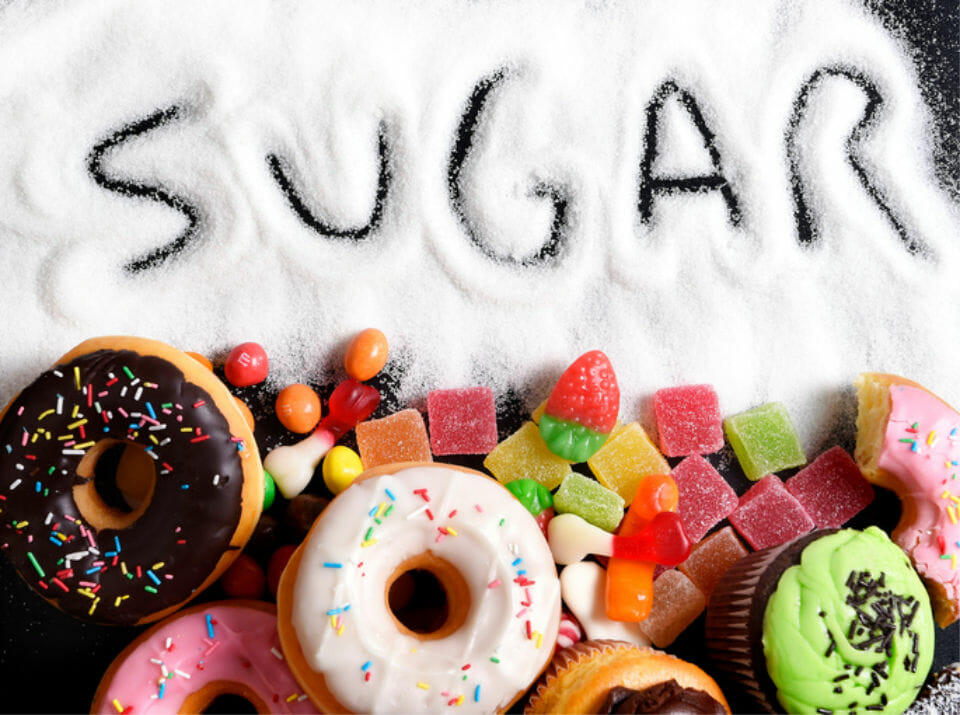 Reducing your added sugar intake is one of the FASTEST ways to lose tummy fat, reduce calories, increase energy, improve your skin and lose excess kilos.
Sugar is hidden EVERYWHERE. Here are ten simple food swaps to help reduce your sugar intake.
Check out some AWESOME results from mums who lost weight in 12 Weeks
Nicole lost 17kg in just 12 weeks!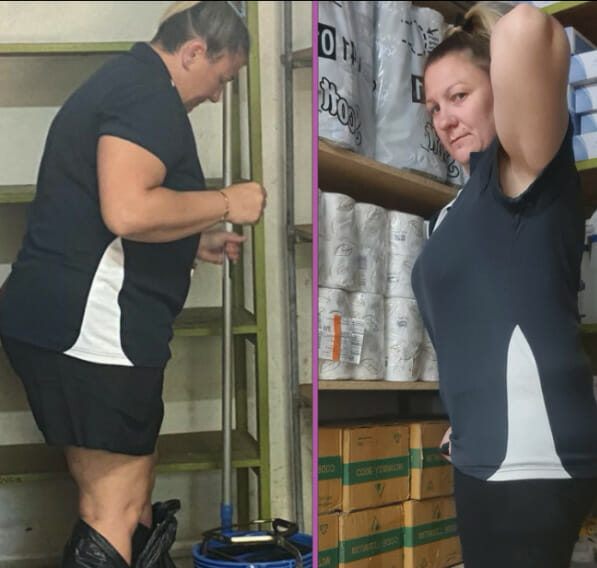 Nicole Harris is a great inspiration with her 17kg weight loss, but for her it's more than weight loss, and says, "I still have a way to go but I am happy to have lost weight and I'm feeling a lot better in myself and know I can do whatever I set my mind to."
I've made changes to how I live and I am so happy for my results. Small changes can really make a difference:
# I now walk up and down 515 stairs a day
# I do round 25k to 30k steps a day
# I portion my food
Danielle Connolly has lost 14kg on the 12 Week Challenge! Danielle's pics speak for themselves!!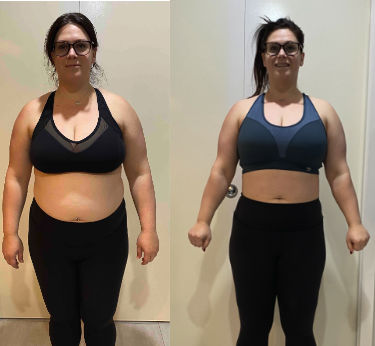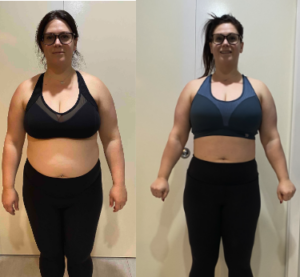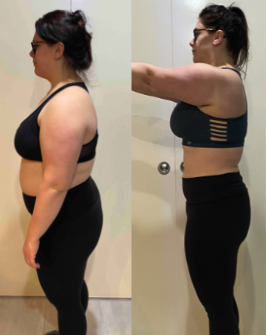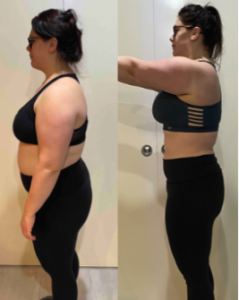 Shae Smart has lost 14.5kg and is looking super strong and fit, you are amazing!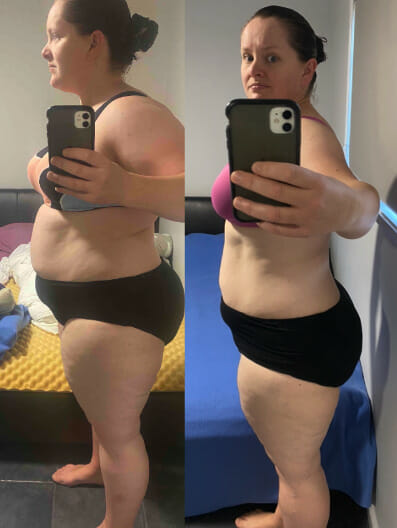 Tara Terry has lost 10kg on the 12 Week Challenge and is an inspiration to us all!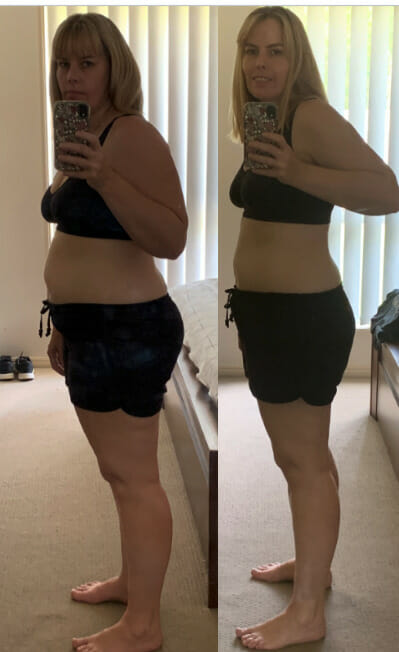 Tara's story is similar to so many mums, "I realised that I needed to make changes and look after myself. So in 2023 I started doing the 12 Week Challenges and I'm really happy with my results so far!"
Amy Melillo has lost 20kg over several 12 Week Challenges and loves her new healthy lifestyle.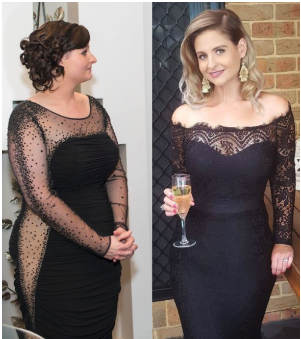 Meanwhile, this mum lost over 1kg in JUST 12 DAYS!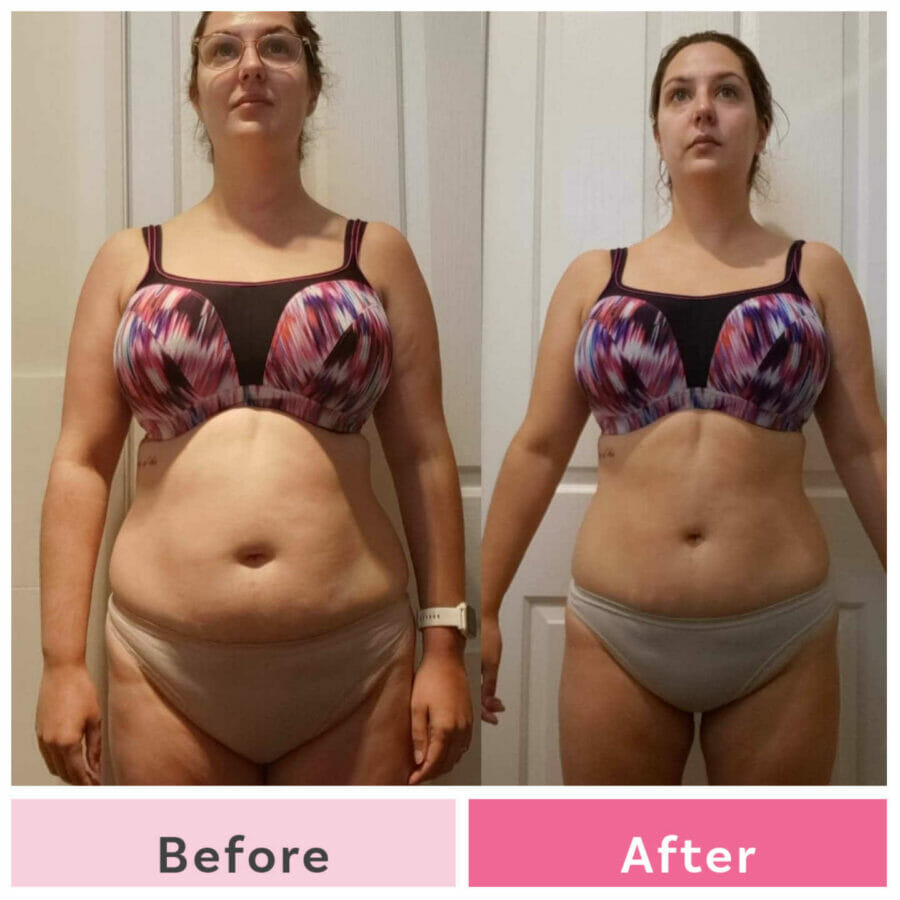 Janeya Golding is a mum-of-two and she has lost 1.1kg in 12 days by following the 28 Day Weight Loss Challenge.
"In just 12 days, I am already mentally clearer, I feel so much better within myself when I know I am putting my health first and living a lifestyle that is good for my children and me," she says.
"For me, I instantly look at my body differently when I am treating it better by nourishing it with good wholesome food and regular exercise."
"I don't pick it to pieces instead I see all the good things about my body and can see where I want to be with It in time. I feel less bloated already, my gut feels less crampy and my pain and discomfort is easing."
Check out Hayley Duncan who's lost 42kg and is now just focused on getting fitter and stronger! Go Hayley!!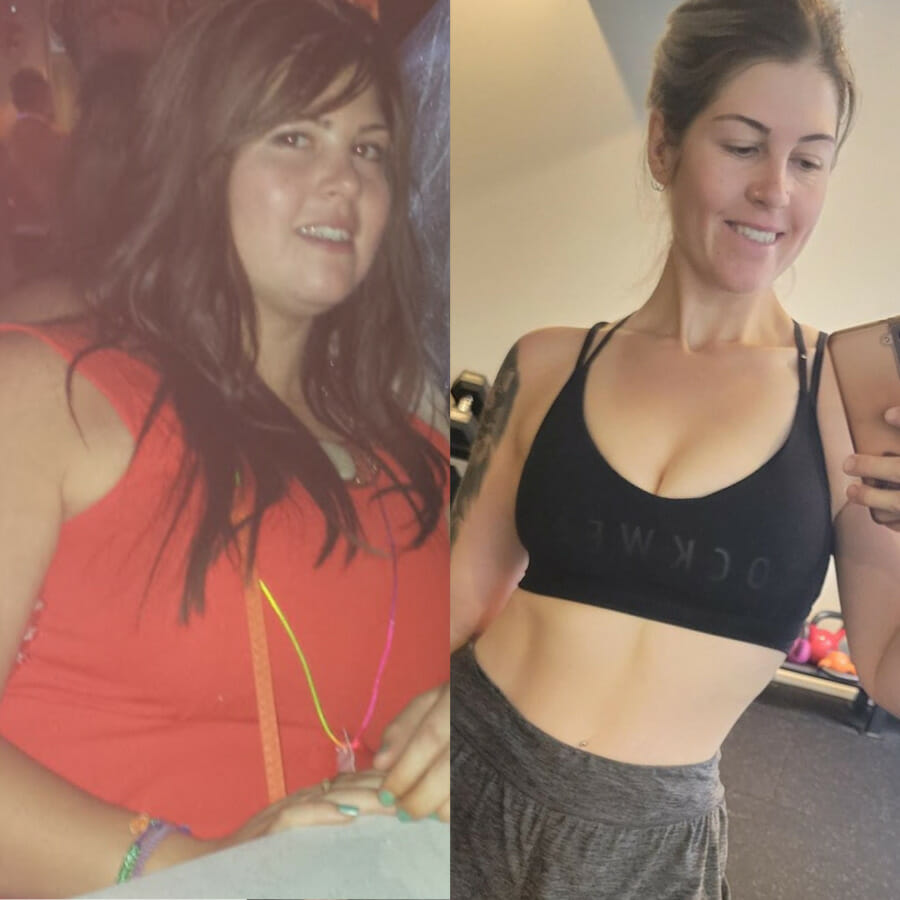 10 tips to help you drop your first 5kg
All this talk of losing weight in 12 weeks sounds great and you're inspired by the mums who have achieved amazing weight loss in 12 weeks, 12 days or 12 months.
But despite this you're still not sure how to drop those first 5 kgs whether your aim is to lose weight in 12 weeks or 12 months, we've got 10 tips to help.
1. Break it down
If you would like to lose 20kg in 12 months, don't keep telling yourself 'I need to lose 20kg'. Instead, break this major goal down into a monthly goal of 2.5kg for the year.
If you take it in small steps it won't seem so overwhelming and every time you reach a mini milestone, make sure you celebrate.
This will motivate you to keep going. Finally, after hitting each of your goals over a period of time, you will eventually hit your big milestone.
2. Start buying healthy things in the supermarket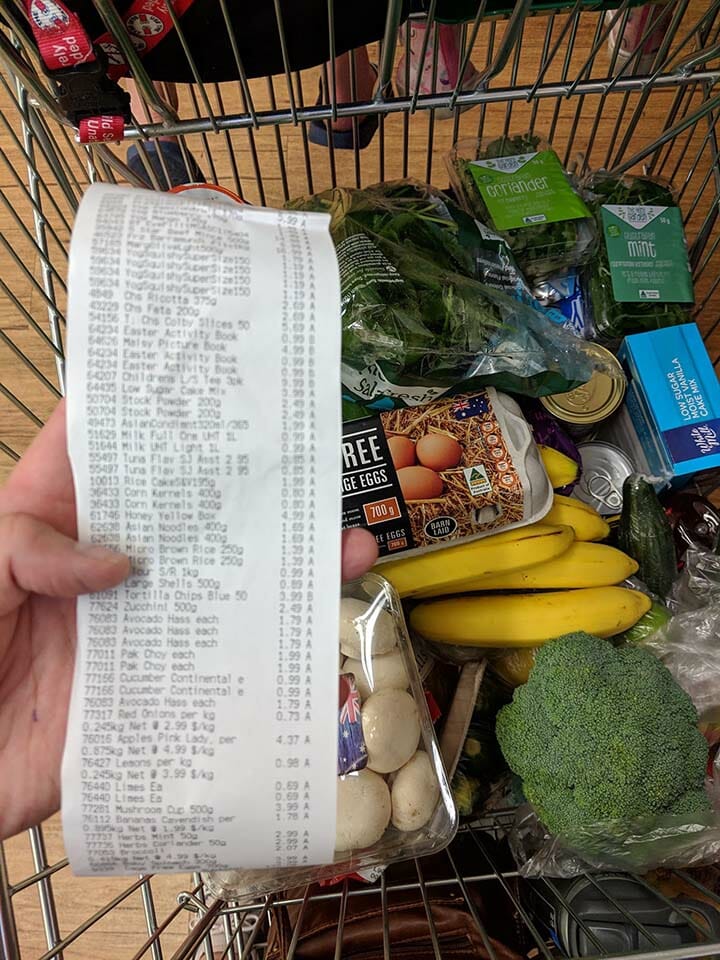 It is going to be really tough to kick off your new healthy eating plan if your cupboards, fridge and freezer are all full of chocolate biscuits, soft drinks, ice cream and doughnuts.
Be kind to yourself, and get rid of anything that could possibly derail your weight loss plans.
Swap white bread for wholemeal and junk food for vegetables. Get rid of all of the chocolates, biscuits, ice cream, soft drinks and chips and instead make your own healthier snacks.
With all the unhealthy items gone, you will be less likely to consume them and instead opt for more nutritious food when you feel peckish.
If other people in your household keep anything that could tempt you in the house, make sure it is in a cupboard out of sight so that you don't have to look at it all the time.
3. Meal prep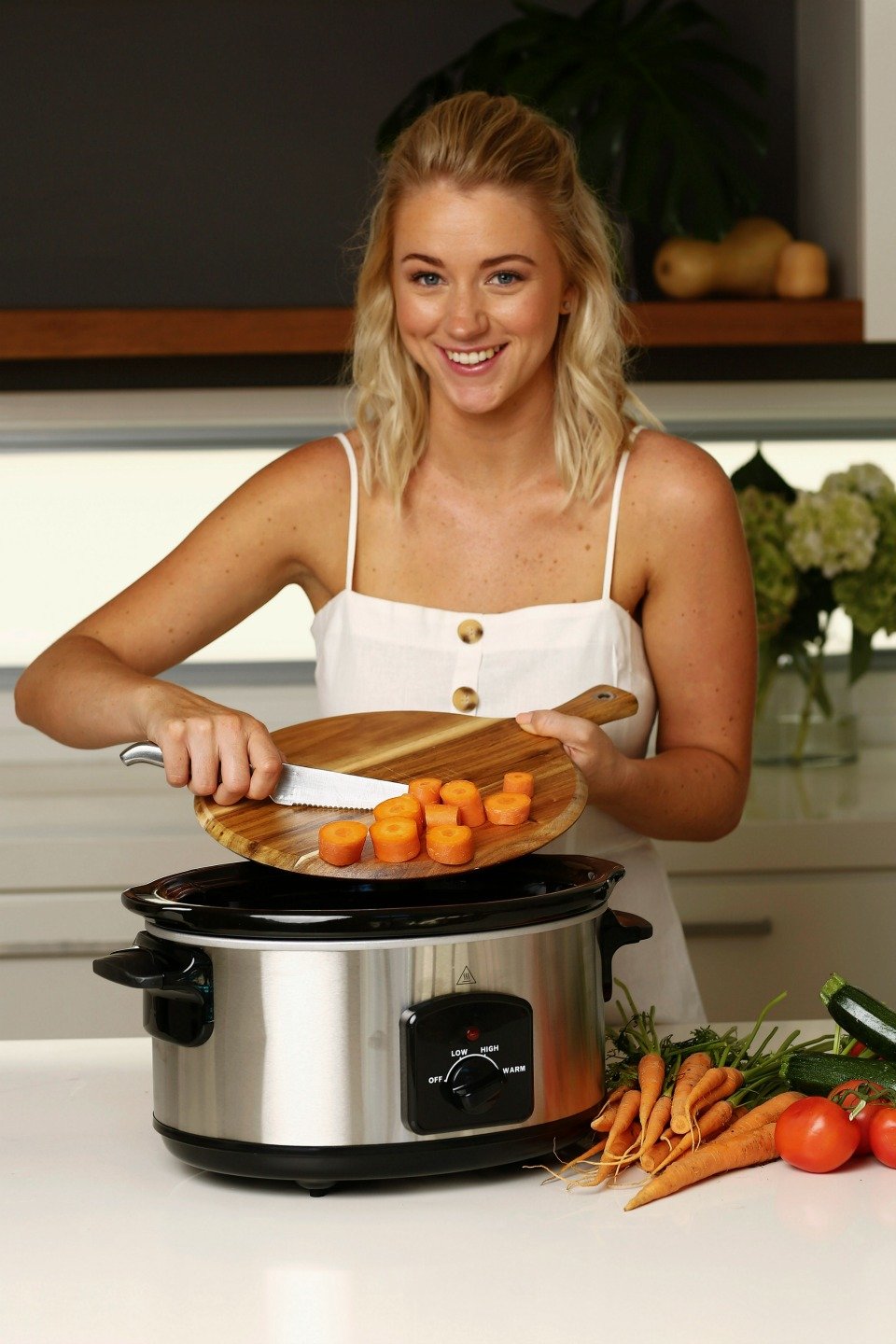 The Healthy Mummy's 28 Day Weight Loss Challenge has a meal planner that is tailored so you can use similar ingredients each week, and this also helps keep the cost of groceries down.
Customise your meal plan around what you already have in your fridge, freezer and cupboards.
Like we mentioned above, you're more likely to eat unhealthily – order a pizza or buy a burger while you are on your lunch break – if you haven't prepared your meals for the week.
By meal planning, not only do you have healthy food available in the fridge and freezer, but it's also a form of portion control. When you cook for each meal, you may overcook and then go back to the pot and eat the rest. Subconsciously, you could end up overeating.
Snacks are often the easiest meals to make in bulk, particularly when you're time-poor.
4. Keep it simple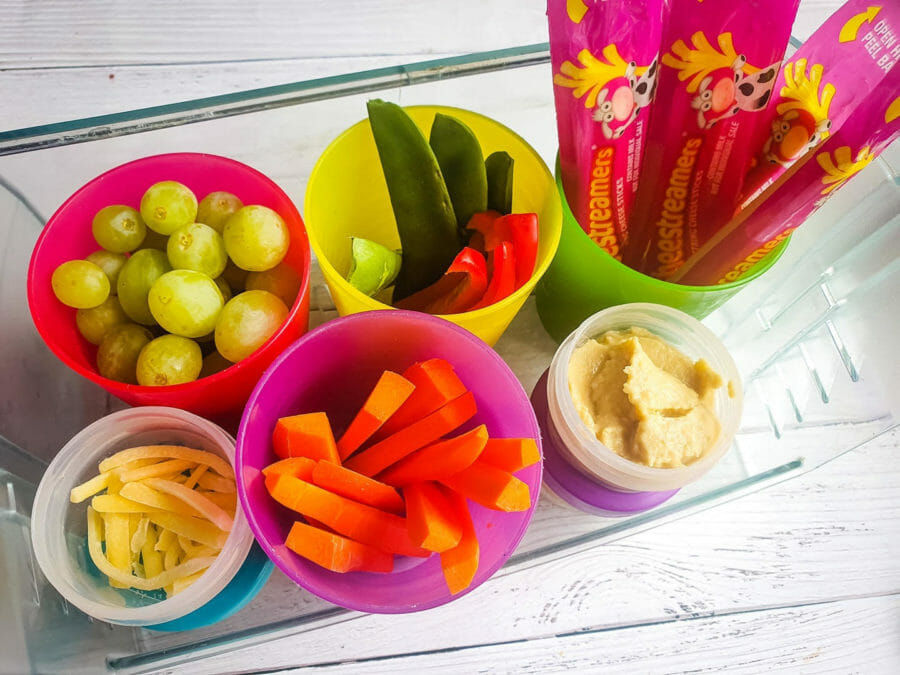 You don't have to be baking fancy complicated meals. Have basic snacks such as fruit, nuts, boiled eggs and dips on hand. Don't overwhelm yourself by thinking you have to bake for every snack.
You may find some recipes expensive because need to buy things you do not already have in your pantry like chia seeds, almonds, coconut oil and quinoa as well as sauces and spices.
But after the first initial shop, these items become staples and are not something you have to replace each week.
Try buying ingredients in bulk or stock up from different shops. Markets are also a great place to get cheaper fruit and vegetables.
5. Drink water when you feel hungry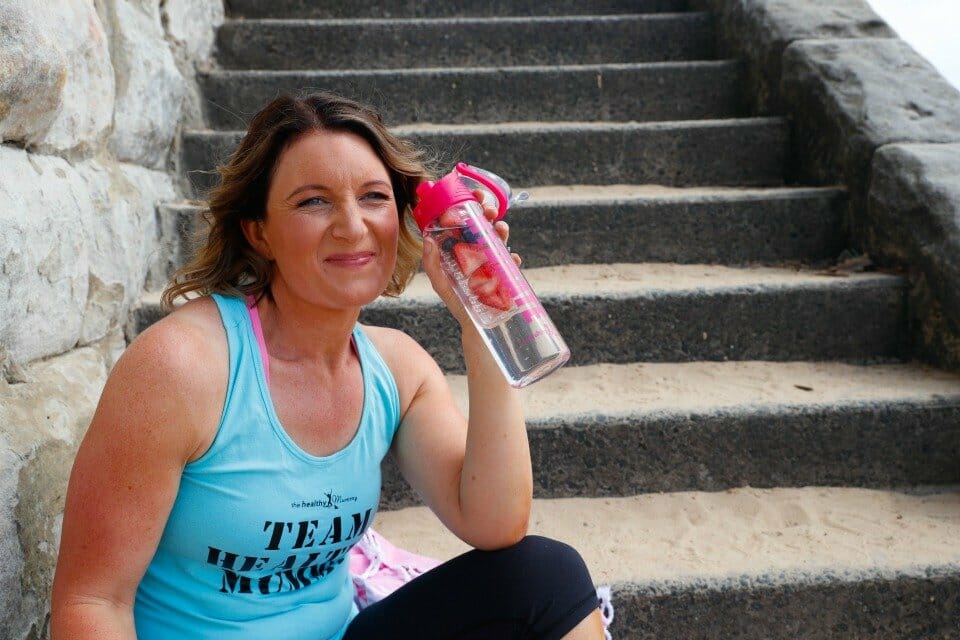 Sometimes when we think we're feeling hunger pangs, it's actually just our body alerting us that we need water.
Drinking water regularly helps boost your metabolism, suppresses your appetite and it also cleanses your body of waste and reduces the appearance of cellulite.
When you regularly sip on your water bottle, it stops you retaining water, which can help you feel less bloated.
6. Use the scales less often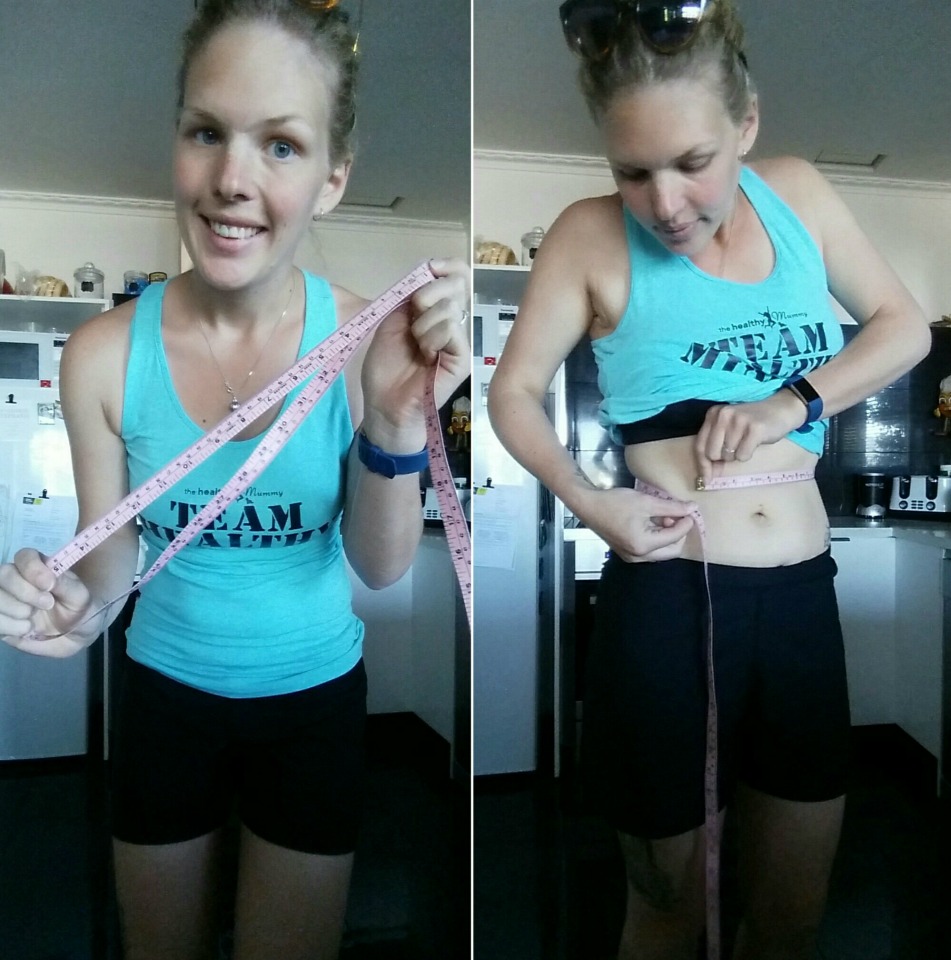 Weighing yourself daily can set you up in a negative cycle of 'today is a bad day because I put on 600g since yesterday'.
Your body weight can fluctuate wildly due to things like fluid retention, if you have drunk more water than usual on a hot day, if you're on your period or even hormonal changes that naturally occur in your body.
We recommend weigh-in every couple of weeks or even once a month and not relying on just the scales. Use a tape measure to measure your body, as the scales can be deceptive, especially if fat has turned into muscle.
You might also want to take your photo in the same clothes and same position once a month and use that as a way to see how far you've come.
7. Find a buddy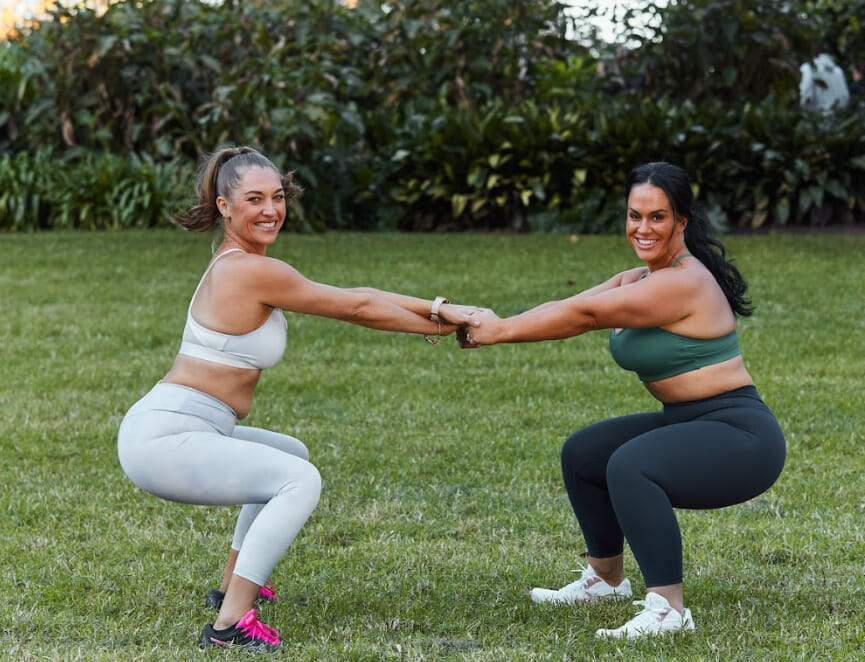 Find a friend to be your weight loss buddy. This way you can keep each other motivated and inspired. This could be a work colleague, a neighbour, your partner, a relative or a good friend.
Or why not jump onto our Facebook support groups and see if you can find a buddy there to help keep you honest? You can send each other private messages or even texts if you felt that this could be helpful.
Join our supportive community network
8. Use our Healthy Mummy Smoothies as a meal replacement
Not everyone feels hungry in the morning, but instead of skipping breakfast you can start off your day with a Healthy Mummy smoothie.
Unlike other weight loss shakes, our range of smoothies are only nutritionally beneficial and they are also breastfeeding-friendly.
These smoothies have been carefully formulated, and they're all-natural, do not contain caffeine, artificial sweeteners, colours, fillers, chemicals or preservatives and are also low in sugar.
We have included fenugreek into our weight loss smoothies, which is said to boost your milk supply if you are breastfeeding.
Check out the full range of Healthy Mummy Smoothies.
9. Commit to move
Don't rush into the exercises if you've not worked out in a while.
Start off slow and commit to just 10 minutes of exercise per day for your first few days.
Often, you will find that once you start moving you will feel like going for longer. From there, you can ramp it up with longer walks, or try some swimming, jogging, an exercise class or maybe even some skipping in the backyard.
10. Allocate time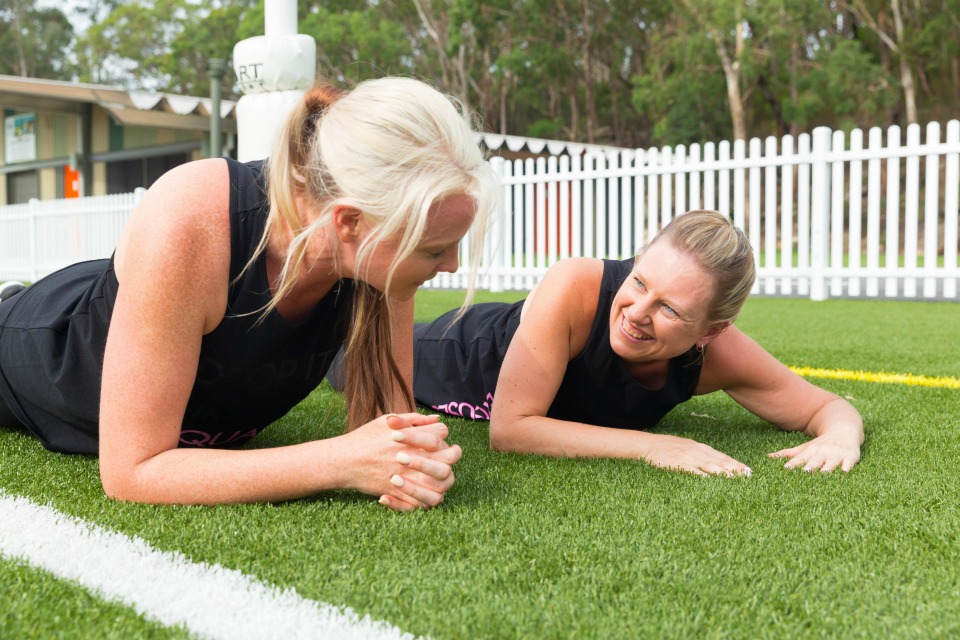 You may feel like you have no time in your schedule, but there is always time.
If you take a few hours to meal prep on a Sunday, then this frees you up in the evenings for the rest of the week. Do lunges while you cook.
Leave the house a little earlier so you can walk to your destination instead of taking the car.
You can even use your children as weights while you are playing with them. Even if it's just 10 or 20 minutes a day, try and find the time to get moving.
You'll feel better for it and you will see results faster. Good luck with losing your first 5kg. You can do this!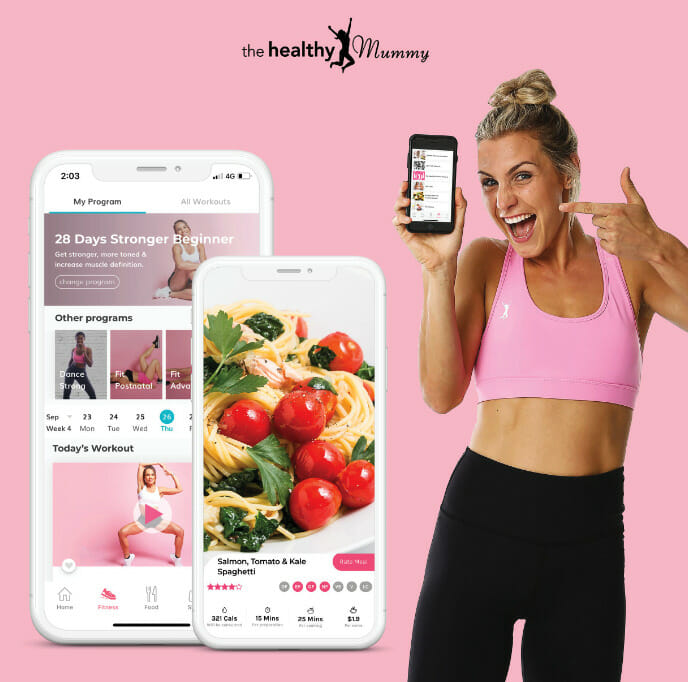 Are you ready to become a Healthy Mummy?