Whether you've got a wardrobe full of activewear, or a couple of sports bras and a pair of tights on high rotation, you'll know that having the right gear makes getting your sweat on that little bit easier.
If you're just back exercising after having a baby, or just need an activewear wardrobe overhaul, it can be difficult to know what to buy and where to spend your hard earned dollars. Fortunately, we've got you covered.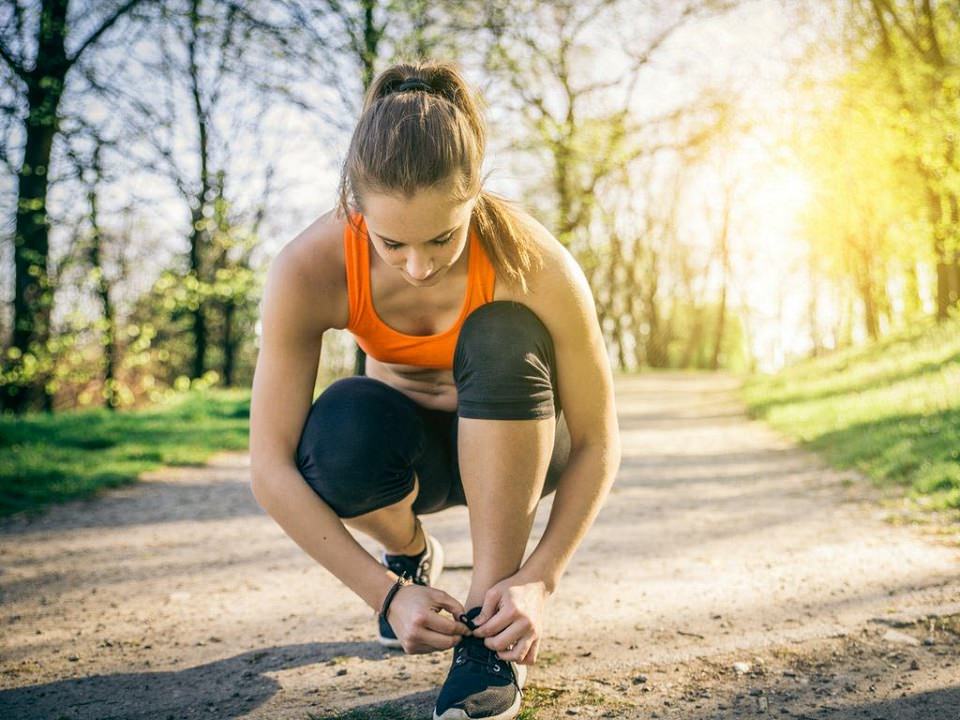 The activewear essentials
You don't need to spend a fortune on activewear. While there are plenty of higher priced options on the market, there's also plenty of budget friendly gear that does the job just as well.
What you choose to wear comes down to your workout of choice, personal taste/style and what you feel most comfortable in. There are however a few essentials required for almost any workout.
A good Sports bra.
Socks! You'd be surprised how many people forget socks and end up with blisters and seriously sore toes.
A well fitted pair of sports shoes. Unless you're swimming or doing yoga/pilates, you'll need a well fitted pair of sports shoes to ensure you don't injure yourself.
What to wear and when.
While everyone has different requirements of their activewear, here's a round up of what to look for when choosing what to wear for different activities.
1. Yoga/Pilates
Comfort and manoeuvrability is key for any yoga or pilates practice. The last thing you want is leggings that dig into your tummy or a too tight top that restricts movement. Your best picks are well fitted, comfortable leggings or light weight yoga pants (high waisted if you prefer to keep your mid section covered and like the extra support), a sports crop or medium impact sports bra and a comfortable t-shirt or singlet.
2. HIIT or high energy workouts
High Intensity Interval Training or HIIT involves low to moderate intensity intervals alternated with high intensity intervals. Translated? You're going to get sweaty! The best activewear to look for if you're a sweaty betty is one which wicks away moisture leaving you feeling cool and comfortable. Look for words like 'moisture wicking' on the label. A good sports bra designed for high impact activities is also key, as is a comfortable and supportive pair of shoes. Want to try a HIIT workout at home? We've got you covered with the Healthy Mummy fat burning HIIT workout.
3. Walking
Walking is one of the best ways to ease back into exercise, especially after having a baby. If you're feeling tender after birth, especially if you've had a c-section, a hight waisted style of leggings or pants can help you feel supported and comfortable, as can compression wear which is specifically designed to support your muscles.  A supportive sports crop or bra is also essential for breasts that may have increased (sometimes dramatically) in size and be sore from breastfeeding.
If you're like to find out more about our 28 day weight loss challenge then click HERE.