How to create a super salad!
I love a good salad. Many people think of the humble salad as a side to the main meal, or just a few boring iceberg lettuce leaves but they couldn't be more wrong!
When you create a super salad, you're not only making something delicious but filling enough to be a meal in itself. They are the ideal way to get in your 5 serves of veggies and fantastic for busy mum's who may need a healthy, pre-packed lunch that they can eat on the go.
If you're part of the 28 Day Weight Loss Challenge, you'll know just how much we love a good salad here at the Healthy Mummy.
Here are five top tips to create a super salad that will keep your salad repertoire exciting, delicious, healthy and filling! It's healthy eating taken to a new level! Another delicious salad recipe!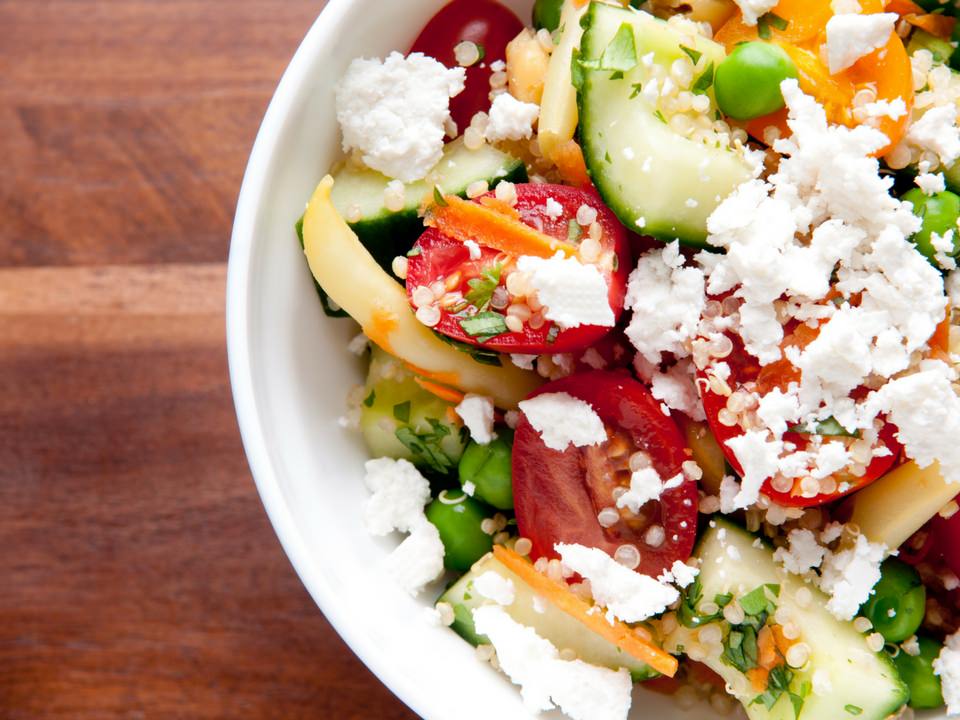 How to make the best salad for entertaining
Tip 1: Add a meat block
Add chicken, beef or seafood and marinate that protein as well. In summer, fresh herbs and citrus come to mind. This added protein will keep you feeling fuller for longer. Here are some easy marinades you could try:
Lemon, mint and chilli.
Garlic, chilly and oregano.
Basil, garlic and onion.
Lime and mint.
This tasty Warm Beef Salad uses plenty of garlic and olive oil for lots of flavour without extra calories.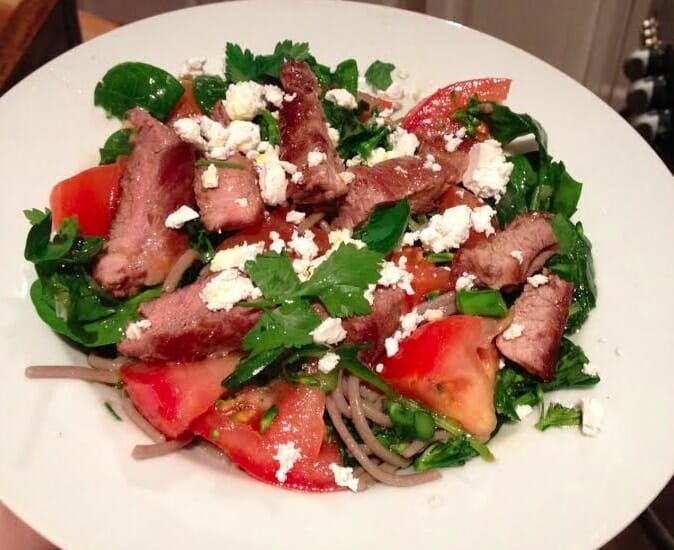 Tip 2: Add crunch
Add some excitement and create a super salad.
Nuts like walnuts (which are great for Omega 3s), slivered almonds or cashews are a fantastic way to add protein, good fats and plenty of crunch. We love them in this Pear, Walnut And Haloumi Salad.
Seeds. Sunflower seeds (pepitas), sesame seeds, flaxseeds, chia seeds and even poppy seeds are a fantastic addition to your bowl. Add a toasted seed mix which you can make easily at home by placing the seeds on a baking tray, sprinkling with herbs and spices and toasting for about 5 minutes in the oven. Seeds are also a jam packed with beneficial fats and antioxidant properties.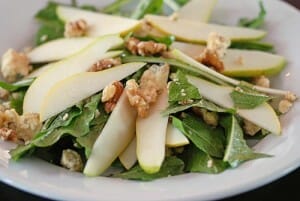 Tip 3: Add cheese
Even when you are on a weight loss diet, cheese can be your friend. Create a super salad by choosing low fat varieties or cheeses which are strong tasting so you do not need as much of them.
We all know that cheese is a source of calcium which is important to all women.
Try shredded parmesan or crumbled feta for maximum flavour and minimal calories.
Try some reduced fat haloumi in this Haloumi And Lentil Salad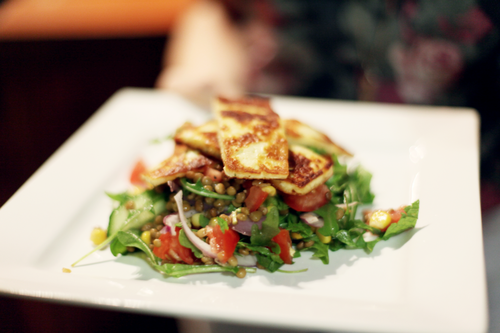 Tip 4: Add a fruit
This sounds odd but some of the best salads, even savoury based ones, have fruit in them. Remember tomatoes are a fruit! They give it a refreshing twist and increase the flavour component without the fat.
Try heating the fruit to get maximum results. This Fresh Rocket, Avocado And Almond Salad uses dried cranberries and lemon for a delicious twist on an old favourite.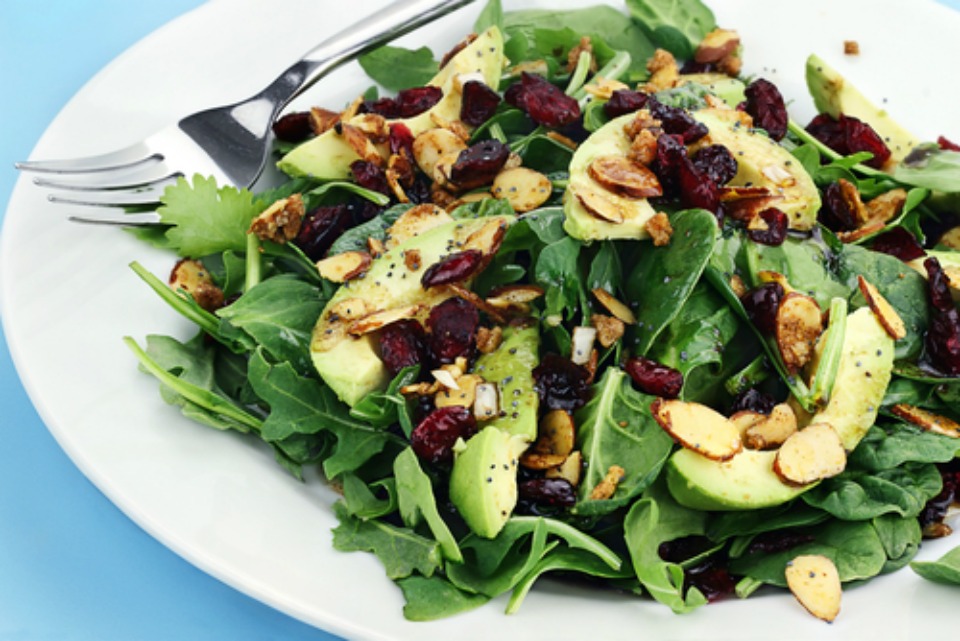 Tip 5: Add a killer dressing
Salad dressings can be your best friend or your worst enemy. Be careful of the store bought ones as they are often either high in fat, sugar or salt. That is why they taste so good!!!
Some of the reduced fat varieties of store bought salad dressings are also loaded with additives, emulsifiers and stabilisers which are a mean technological feat but are not the most pure of sources.
Stick to clean ingredients with as much impact.
This doesn't mean you can't use mayonnaise, but try blending it up with some reduced fat ricotta, cottage cheese or Philadelphia cheese to lessen the fat load.
Try a grain mustard with some olive oil, lemon and herbs.
Plain citrus with some pepper and a spray of oil.
Infuse olive oil with some chilli and herbs by simply adding a cut chilli and herbs to the oil and leaving it to sit for a week.
Try different vinegars like apple cider vinegar, balsamic vinegar, red wine vinegar or even just your plain white vinegar.
We love this healthy take on Caesar salad dressing used in our Better For You Chicken Caesar Salad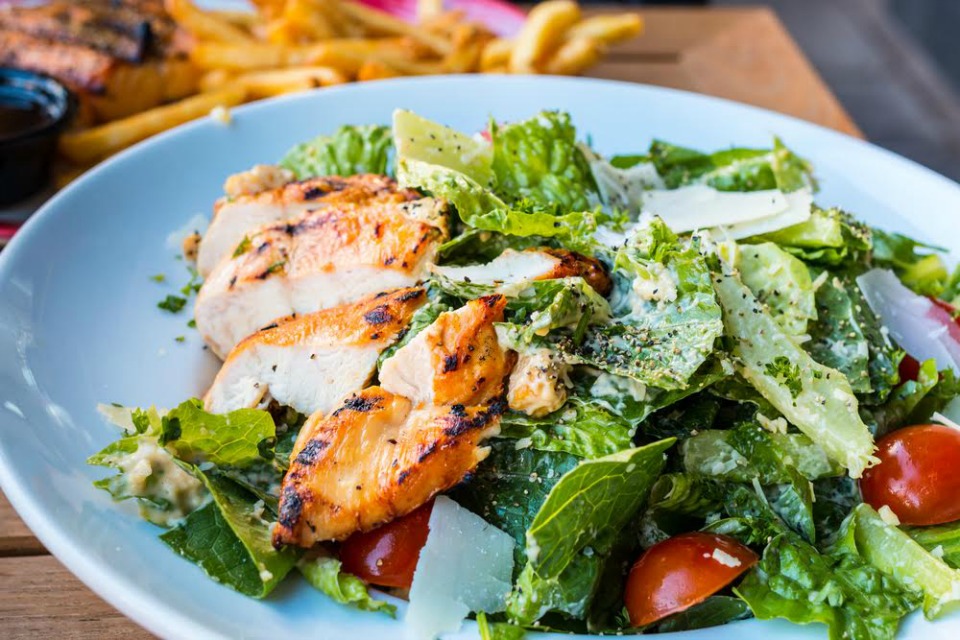 For more delicious recipes, check out the Healthy Mummy recipe section.