How to feel happy – Brush the blues away with these 3 steps!
Some mothers can't stop smiling, others keep to a strict schedule with their lives, and some experience the emotional rollercoaster. If you've just had your bub and are wondering how to feel happy again we have three strategies to help.
So, you've just had your bundle of joy! Congratulations.
However, have you noticed yourself thinking: why aren't I happy after having a child? How can I make myself feel happy?
Don't panic. Everyone's experience is very different. Some mothers can't stop smiling, others keep to a strict schedule with their lives, and some experience the emotional rollercoaster.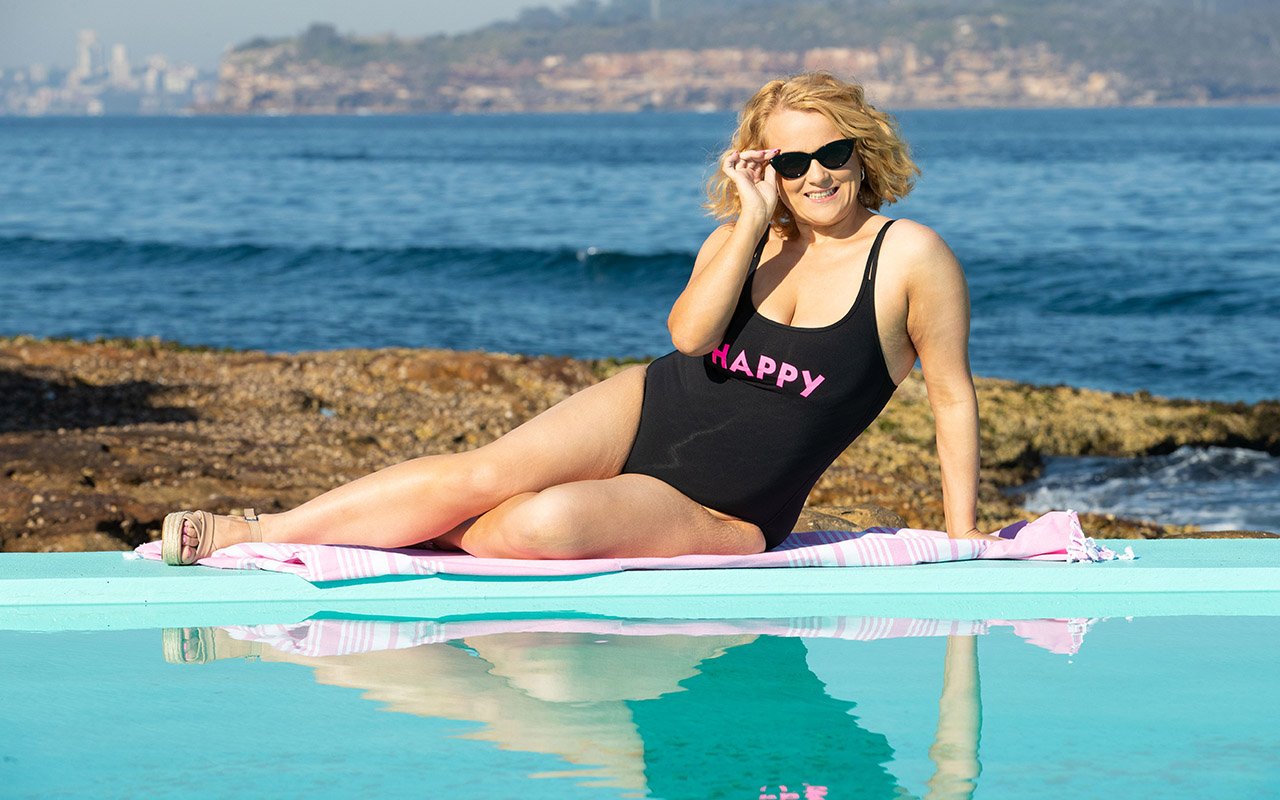 Postnatal depression, unfortunately, affects about 1 in 7 Australian women who give birth each year.
Knowing how to feel happy again is a challenge that we definitely understand. Coming to terms with the changes you've just gone through is really difficult for many new mothers.
Some of the common symptoms of postnatal depression include:
Low mood
Feelings of inadequacy or failure
A sense of hopelessness about the future
Exhaustion or being sad and teary
Feelings of guilt, shame or worthlessness
Anxiety
Trouble sleeping
Excessive worrying
Scared of being alone or going out
Of course, we all go through some of these – show me a new mum that doesn't feel exhausted!
However, if you're experiencing several of these symptoms, you're probably thinking about how to make yourself feel happy again.
Thankfully, there is a range of simple strategies you can use that will teach you how to feel happy and positive about life.
3 strategies to help you feel happy again
We want you to be happy, so have a read.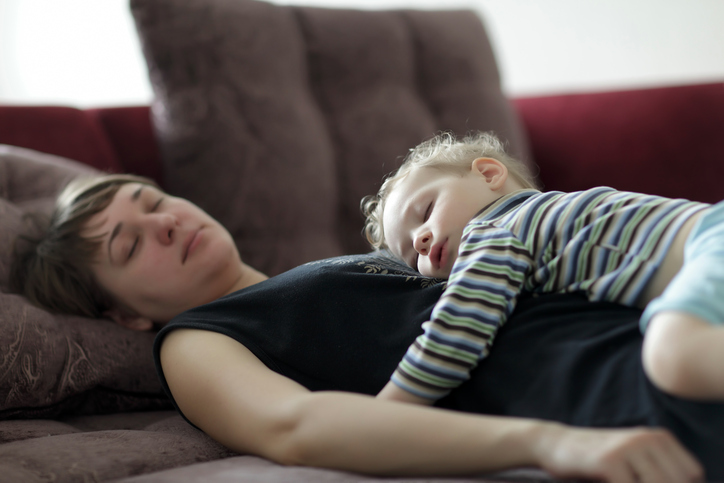 1. Get enough rest
If you're wondering how to feel happy and energetic, the most important thing you can do is rest. After all, you've just been through a major experience — your body needs time to recover.
Sure, you may feel time poor. But everyone is today.
So schedule time in around your baby to get some decent shut-eye so you can feel well-rested and refreshed.
Typically, a rest of approximately 10 days is generally required before you even consider leaving the house. This could be longer if you've gone through a difficult birth.
Make sure you take as long as you need. Stay in bed with your baby and get plenty of sleep. You've earned it!
You'll instinctively know how to feel happy and confident once you're fully rested.
2. Replenish your body with the right foods and liquids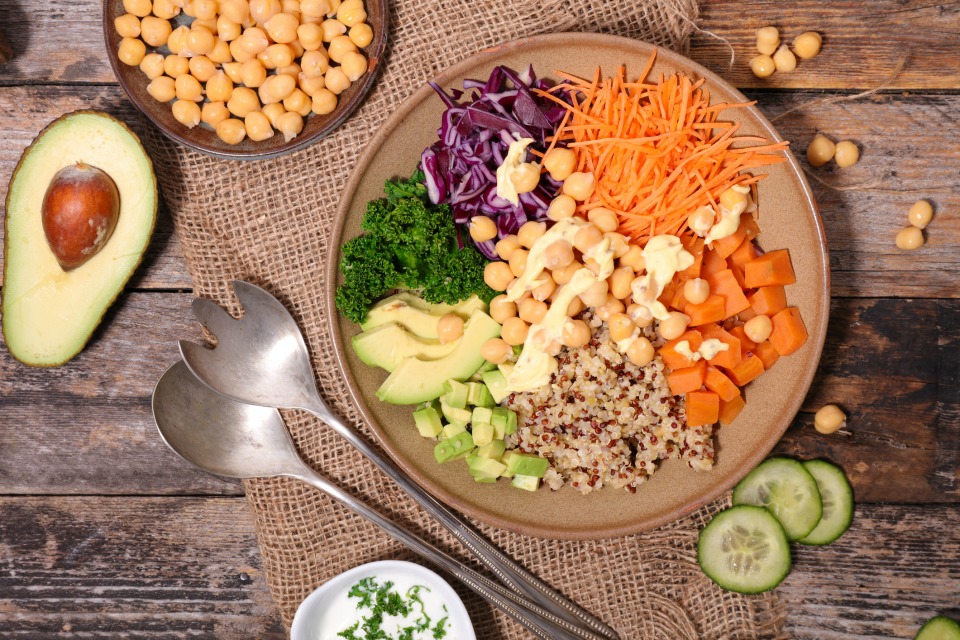 As a new mum, if you get the blues, it's normal to ask how to feel happy when you're sad.
One of the most important ways to turn around your emotions is by nourishing your body with the right foods and liquids.
Firstly, you need to ensure you're not getting dehydrated. Drinking lots of water will help you replenish the fluids you lose when breastfeeding.
A general rule is to try to drink half of your body weight in ounces. So, if you weigh 70 kilos, you need at least 35 ounces, or 1 litre, of water every day.
Food is also critically important. Everyone focuses on how to feel happy during pregnancy, but what about afterwards? You have to ensure you're getting the right nutrients, particularly if you're breastfeeding.
The right nutrition will also give you more energy to help reduce the effects of sleepless nights.
A diet rich in protein is crucial. If possible, go for organic chicken, eggs, or tofu. Also, ensure you're getting plenty of vitamins and minerals with dark leafy greens, either cooked or in a salad. Hearty soups and stews are also great as they are nutritious and easy for you to digest.
Check out our Healthy Mummy Recipes for a list of fantastic meal ideas to give you the strength you need (and they're all good for you!).
Finally, an increasingly popular item to consume is your placenta. This is common practice in many non-Western cultures, and even celebrities like Kim Kardashian are proponents of it.
The placenta is rich in oxytocin, a hormone which promotes feelings of well-being. This can reduce the effects of postnatal depression. The placenta can also boost milk production and give new mums a natural energy high, although the benefits at this stage are mostly anecdotal (and not scientifically proven via enough studies yet).
If this is something you're keen to try, speak with your doctors and the birthing centre. The placenta will be treated in a way that ensures it isn't exposed to bacteria. It can then be steamed, stir-fried or turned into capsules if you're squeamish.
That's definitely a unique way how to feel happy after having a baby!
Perhaps a tastier way to get your nutrition is with The Healthy Mummy's delicious range of smoothies, supplements and snacks. These are specially formulated to give new mums a range of nutrients they need to get healthy and also lose weight.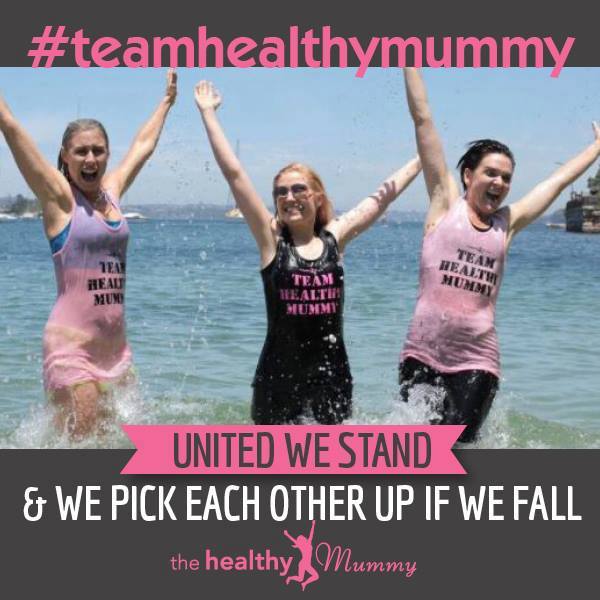 3. Get the right help
Some days you will feel good, but other days you will wake up not knowing how to feel happy in yourself.
Don't be afraid to ask for help.
Having a brand-new baby is hugely challenging. It can be next to impossible to find time to take a shower, clean the house, cook, or exercise. Make sure you ask family and friends for help!
Equally important is to join a support group. Sharing your experiences with supportive mothers who have gone through the same experiences as you can be enormously beneficial.
By joining The Healthy Mummy support community, you'll be able to engage with thousands of other new mums, just like you. Be open and speak about how you're feeling. Other mums will be only too happy to offer you their advice.
If you need help with how to feel happy in life, setting yourself an achievable goal will give you a focus beyond just breastfeeding and nappy-changing. Why not join our 28 Day Weight Loss Challenge here? With simple and effective exercise and eating plans, it will give you a goal to aim for – which our team will help you reach!
The bottom line: Be good to yourself and happiness will follow! Smile!
How can The Healthy Mummy help?

Feeling happy can be a big challenge after childbirth.
At The Healthy Mummy, we are your partners when it comes to helping you feel happier and confident.
By getting back into health and fitness after childbirth, you'll notice a significant improvement in your overall emotional wellbeing.
Our 28 Day Weight Loss Challenge is what you need to transform your body and your lifestyle. You've got nothing to lose except the kilos!
CLICK HERE NOW to join over 200,000 other mums who have shed in excess of 3 million kilos!
Our range of weight loss products are an effective and delicious way to lose the kilos – available NOW from The Healthy Mummy shop.
Join our amazing community of mums, just like you, for support and begin your journey back to good health and fitness!