New mum loses 23kg in 15 months with Healthy Mummy vegan meals and smoothies
"I am so glad I found The Healthy Mummy when I became a new mum" says Del Koukoullides who shares her dramatic body transformation after losing 23kg in 15 months and reaching her goal weight.
"It taught me to love food and not be on a diet, but a lifestyle change.
The best part is the nutrition I know my family is getting and how budget friendly it is!" Read about Del's weight loss journey below.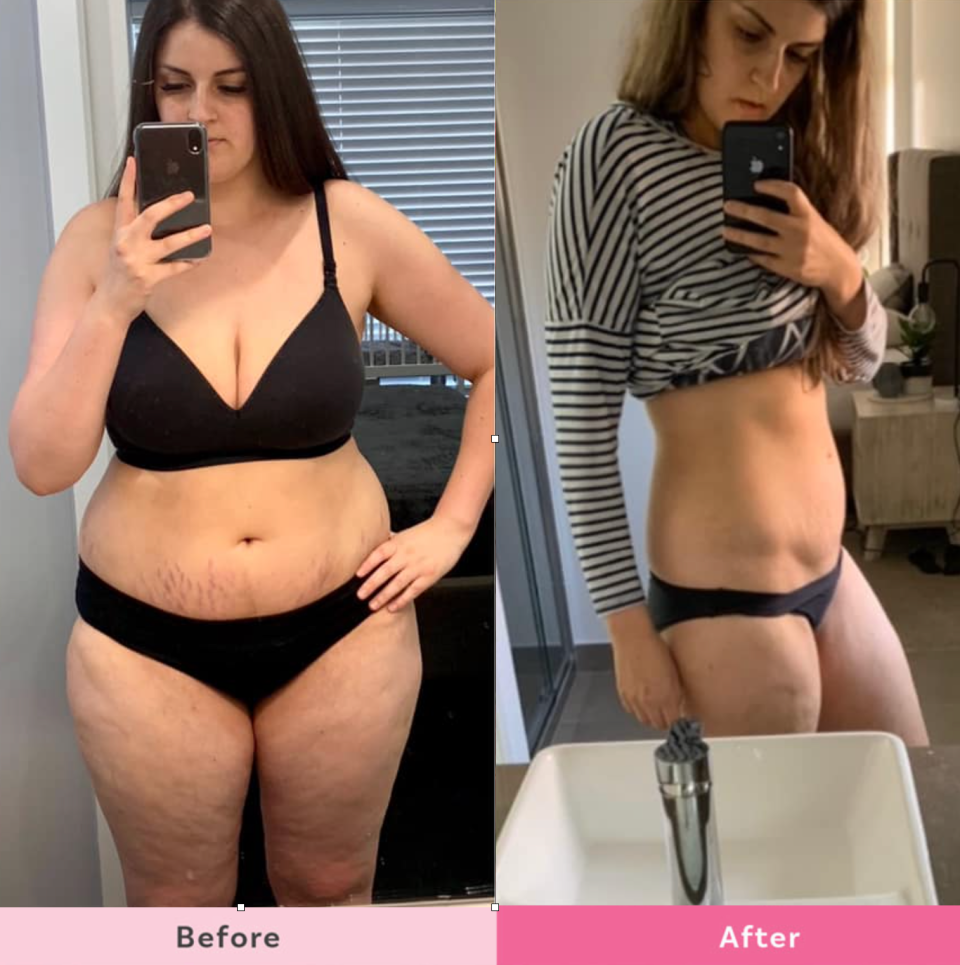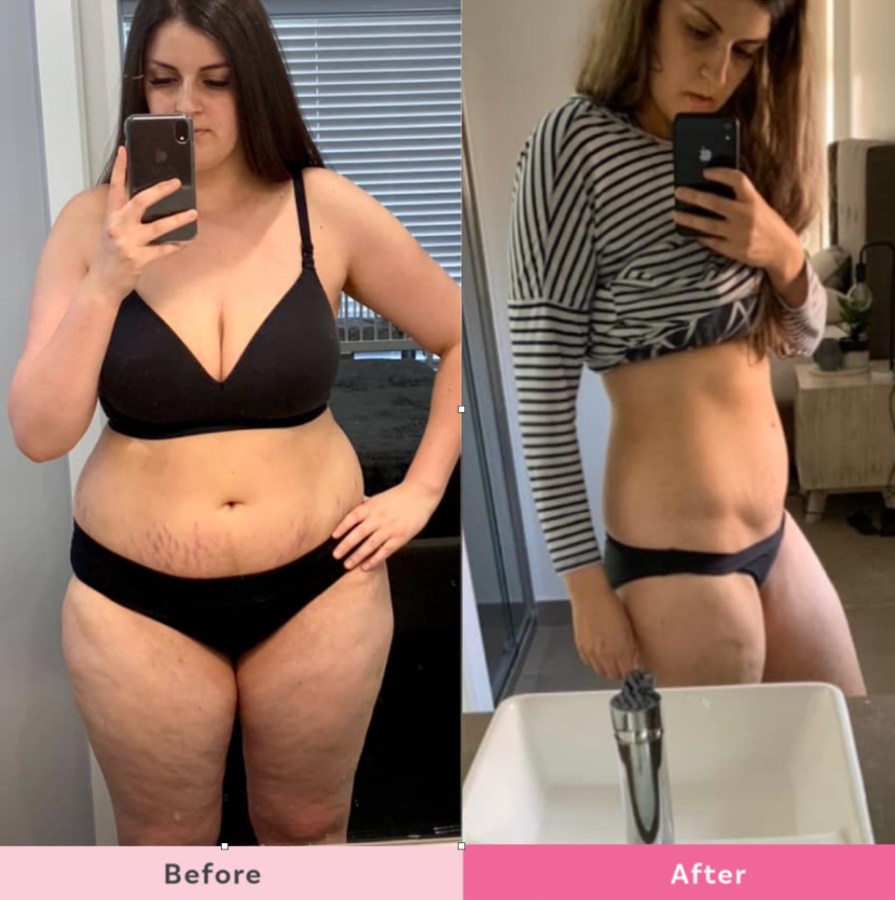 Determined to lose her baby weight
Mum Del had a healthy pregnancy but says "I enjoyed my pregnancy so much that I didn't realise I gained 30kgs while pregnant!".
After having her daughter she found that she was often tired and regularly skipping meals.
Determined to lose her baby weight and regain her energy she joined The Healthy Mummy when her daughter was 3 months old. Del weighed 97kg at the time.
Losing weight with 28 Day Weight Loss Challenge recipes and smoothies
Del began her Healthy Mummy weight loss journey by following the recipes on the 28 Day Weight Loss Challenge meal plans and replacing one meal a day with a Healthy Mummy smoothie.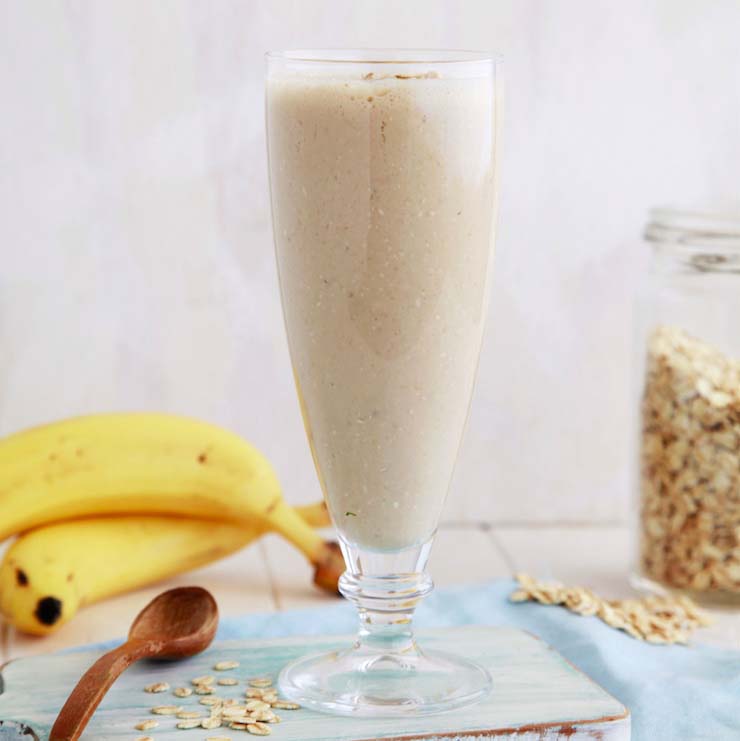 She says "I used to replace one of my meals with the banana boost smoothie every day for 11 months which helped dramatically with my weight loss. I loved that smoothie so much that I hardly ever swapped if for another!.
However, the biggest change recently was moving to plant based eating.
I know what my body needs now the Challenge App has awesome vegan recipes which ensure that I get the necessary nutrients that I am missing from meat and dairy".
Yummy vegan recipes
One of Del's favourite vegan recipes from the Healthy Mummy 28 Day Weight Loss Challenge is the coconut curry! To access this recipe join the 28 Day Weight Loss Challenge.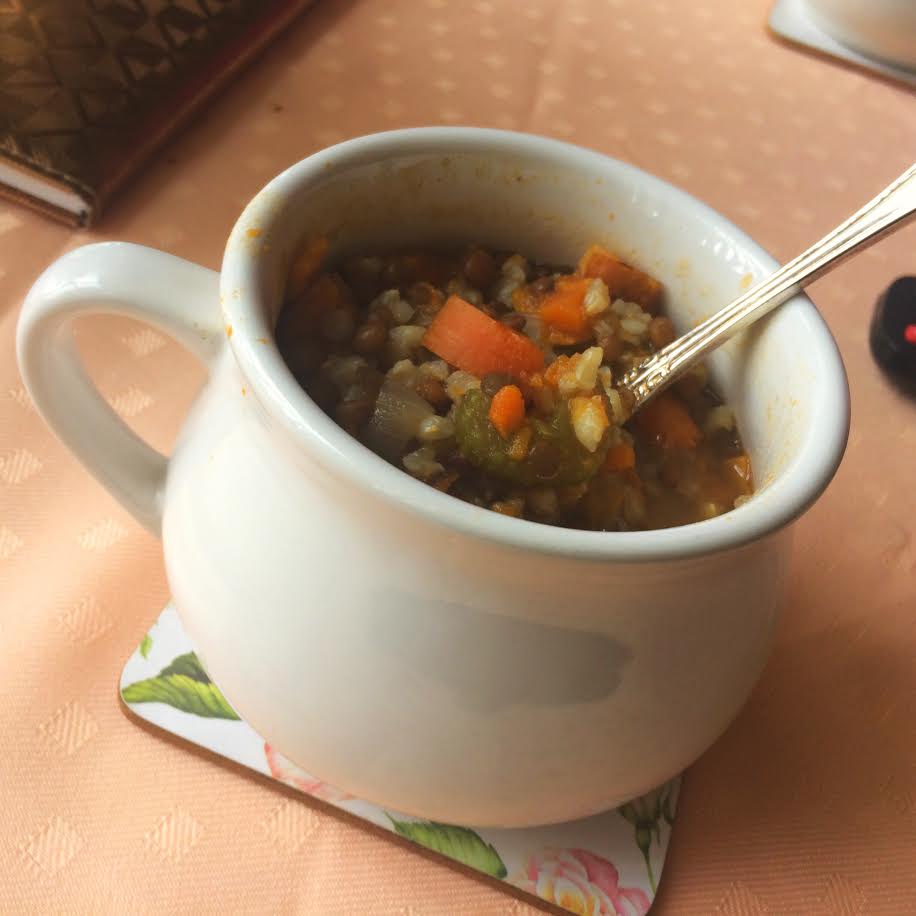 She says "I also love the the soups that involve either barley or lentils as they're all packed full of goodness and heaps of vegetables!
I still cook meat for my husband and little one but they also enjoy the vegan recipes to go with a side of meat!
With all the flavours from the recipes my daughter has been eating most of her vegetables and fruit.  I can't ask for much more". 
Vegan snacks aplenty
In addition to the delicious vegan meals available on the Healthy Mummy 28 Day Weight Loss Challenges there are plenty of delicious vegan snacks to choose from.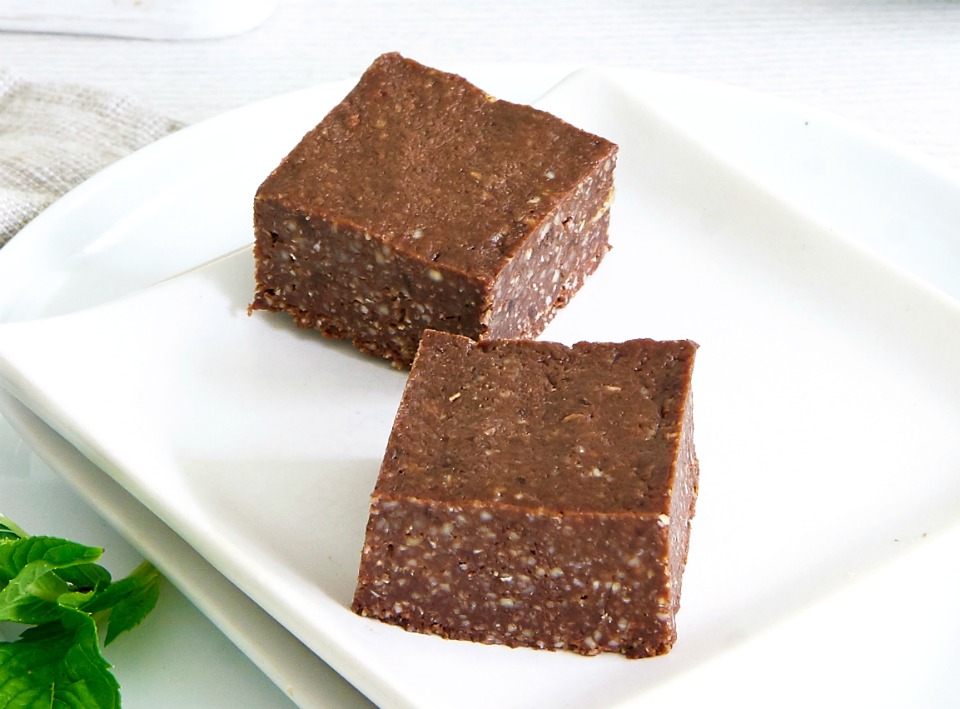 Some of Del's favorite vegan snacks include peppermint slice, salted caramel bliss balls and the list goes on.
Del says "Knowing that my family are having healthy treats with no hidden nasties in them makes it even better. They are so easy to prepare and so cost effective.
Thank you Healthy Mummy for teaching me nutrition and for giving me back my confidence."
Exercising routine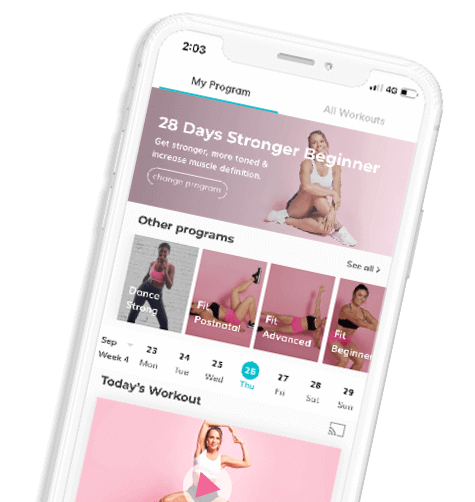 Being a working mum Del has found the workouts available on the Challenge App to fit in perfectly with her busy schedule.
She says "As I have been working 4 days a week since my daughter was 4 months old this program has fitted in perfectly for my family from the shopping list being sorted, no wastage, budget friendly the list goes on.
Even for work outs I would love to join a gym, however, I am out of the house by 6:25am every working day morning to get my little one to daycare and be at work by 7:30am. Which makes it hard for me to join classes as they usually start at 6am around my area!
Also having my husband work really long hours and occasionally night shift. Having the option to be able to workout from home using the App is what has worked for me.
Plus the extra workout I get from always running after my daughter around the house that I never count in my workouts".
Weight Loss Result – 23kg in 15 months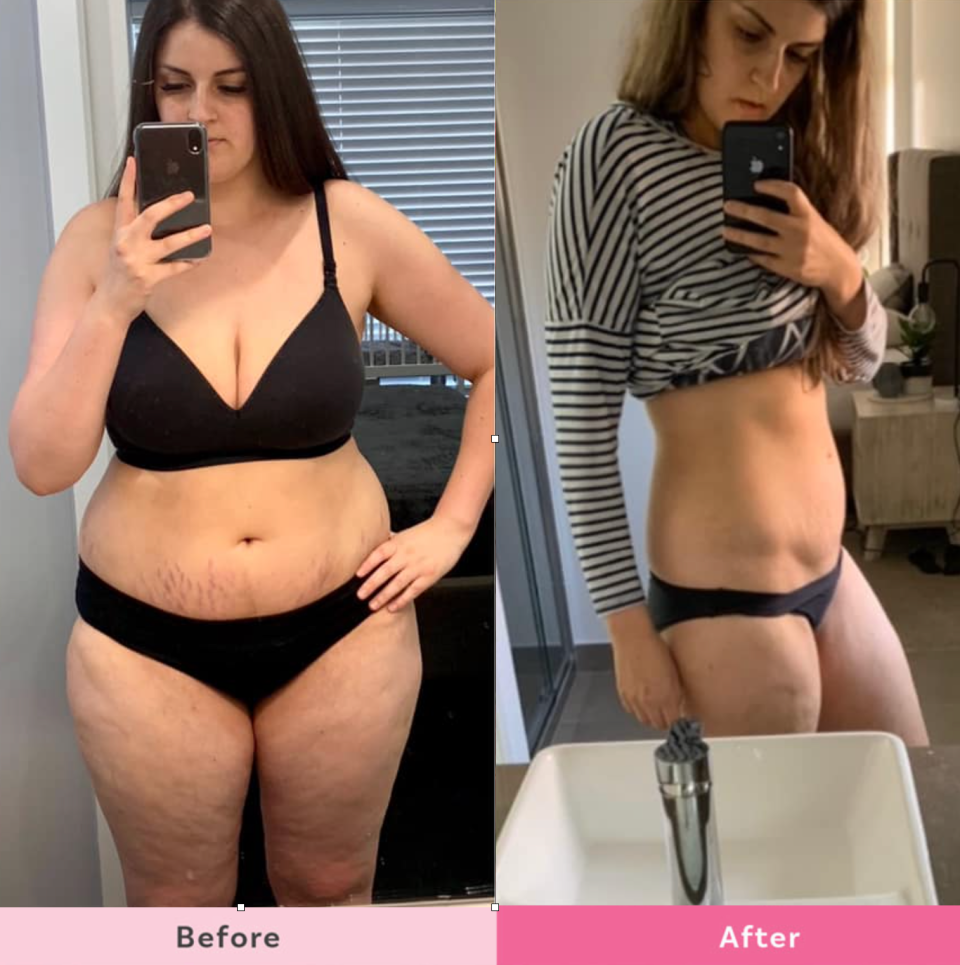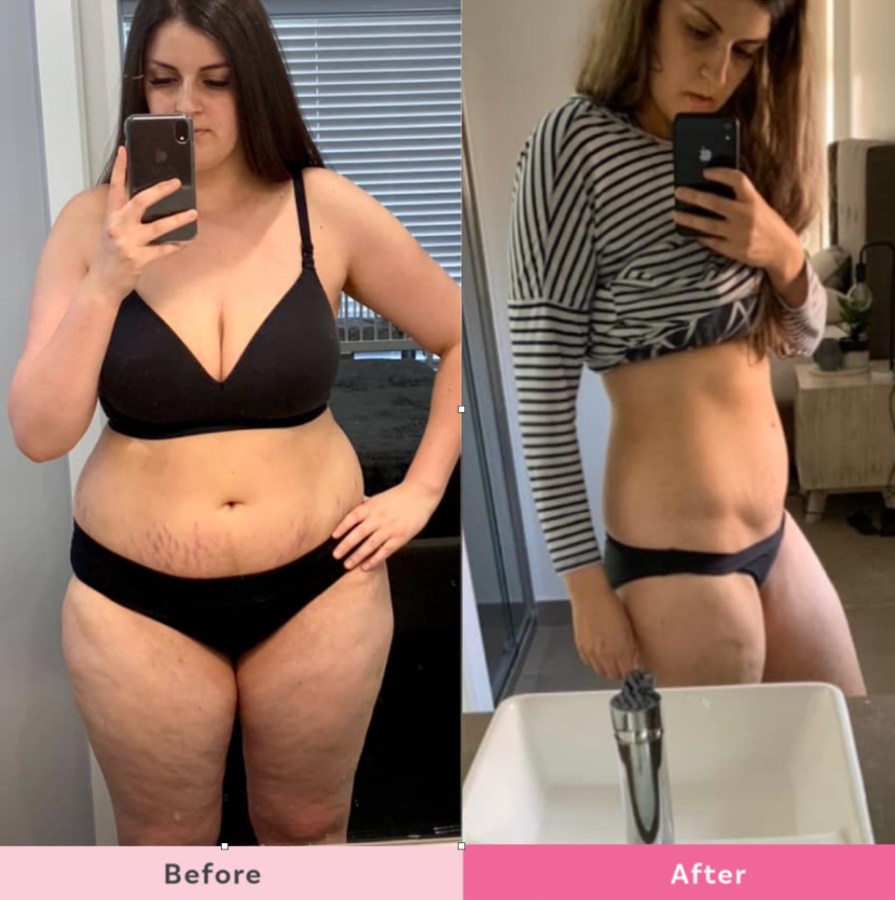 Down 23kg (from 97kg down to 74kg) in 15 months
"I am definitely not skipping meals or snacks anymore as I used to before I started my weight loss journey!" says Del.
Goals moving forward
Now that Del has reached her goal weight she is working on toning her body before trying again for another baby.
She says "for me mentally preparing my body the second time round really means a lot to me.  I realised it wasn't a quick and easy process bouncing back once my daughter was born but thanks to The Healthy Mummy I have learnt to love my body and enjoy the process at the same time!
So glad I found The Healthy Mummy when I became a new mum. It has really changed our lifestyle for the better and saved me so much on not buying takeout all the time!".
The Healthy Mummy team would like to thank gorgeous mum Del for sharing her weight loss journey with us and congratulate her on living her happiest and healthiest life.
Want more? Read Bye-bye baby weight. 6 mums reveal how they're achieving FANTASTIC results
When can I start to lose baby weight?
How to go vegan when you have a tight budget?
Are you ready to live your happiest, healthiest, life?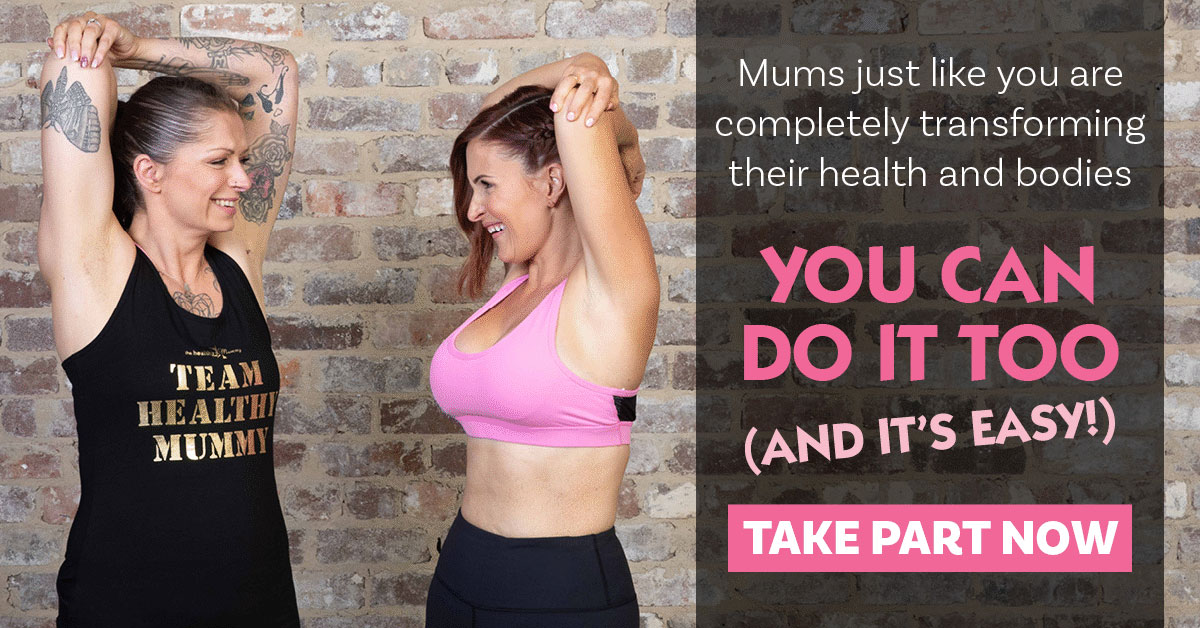 If you are wanting to lose weight and improve your energy – not to mention – help improve your overall health and wellbeing – our 28 Day Weight Loss Challenge is an awesome program to check out.
Our 28 Day Weight Loss Challenge includes:
28 days of at home exercise routines (no gym needed) – with video instruction
Customisable and breastfeeding friendly meal plans (including 7 Day Cleanse)
Time-efficient exercises for busy mums
Challenge combines Pilates exercises with interval and circuit training (HIIT)
Suitable for basic to advanced fitness levels
Home to thousands of EASY-TO-MAKE recipes!
To learn more about our 28 DAY WEIGHT LOSS CHALLENGE CLICK HERE or purchase our breast-feeding friendly Smoothies.