Mum with 7 kids loses almost 12 kilos in under 2 months!
Amanda joined The Healthy Mummy and in just under 2 months has lost 11.9 kilos and is feeling fantastic!
Mum of 7 Amanda was just fed up avoiding mirrors everywhere! When she finally forced herself to take a good look, she did not like what she saw.
Determined to change her life and take control of her health and weight loss goals, Amanda joined The Healthy Mummy in just under 2 months has lost 11.9 kilos and is feeling fantastic!
"The health benefits are amazing… I'm loving it!"
8 weeks is a fantastic time frame to get REAL RESULTS! The 8 week challenge starts 31st January – to find out all about it and to join click here.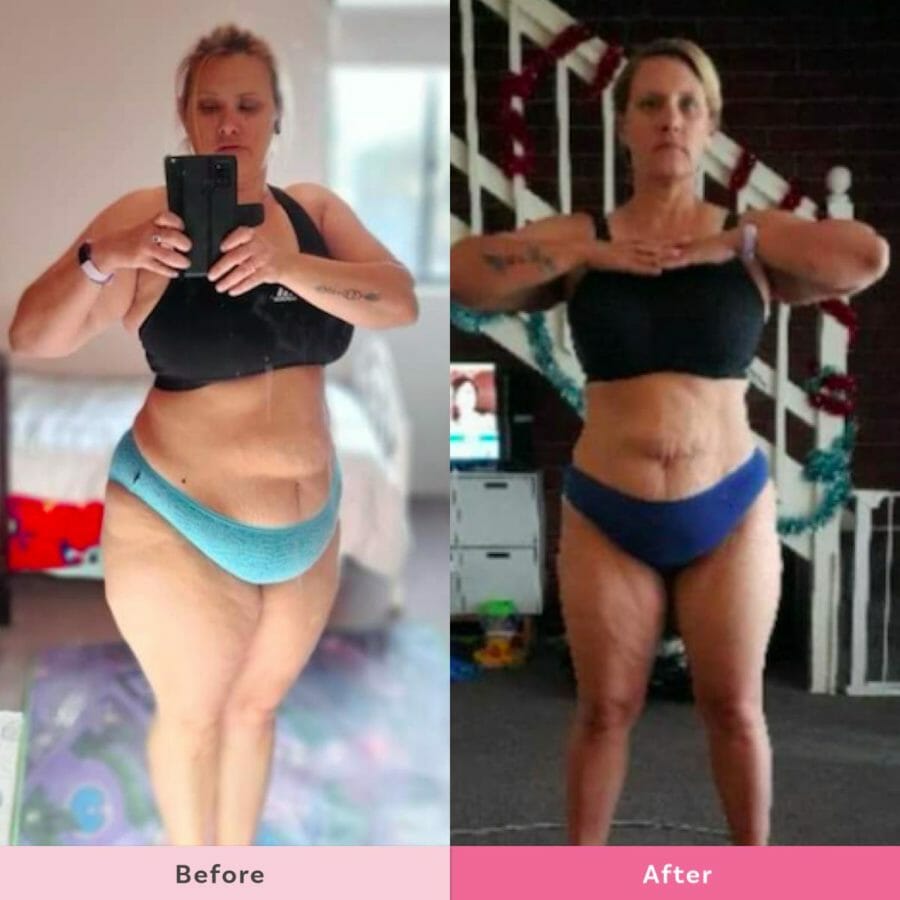 Amanda's journey to better health
Amanda Grace is 41 from Adelaide and has 7 children aged between 24 and 2 years old.
For Amanda, the defining moment for wanting to make a change to her physical health was finally facing a mirror. It had a huge impact on her.
She shares, "I never ever looked at myself in the mirror and one day two months ago I made myself look and I really didn't like what I saw and that made me want to change my life."
That change was joining the 28 Day Weight Loss Challenge. In just 7 short weeks of following the program, Amanda has lost 11.9kilos and is well on her way to achieve her weight loss goals.
"I'm in a better mood, in general, do not need to Nana nap throughout the day anymore and am finding my self more motivated and determined to achieve my goals."
Along with the obvious physical changes Amanda is seeing in the mirror, she's also experiencing some other unexpected benefits.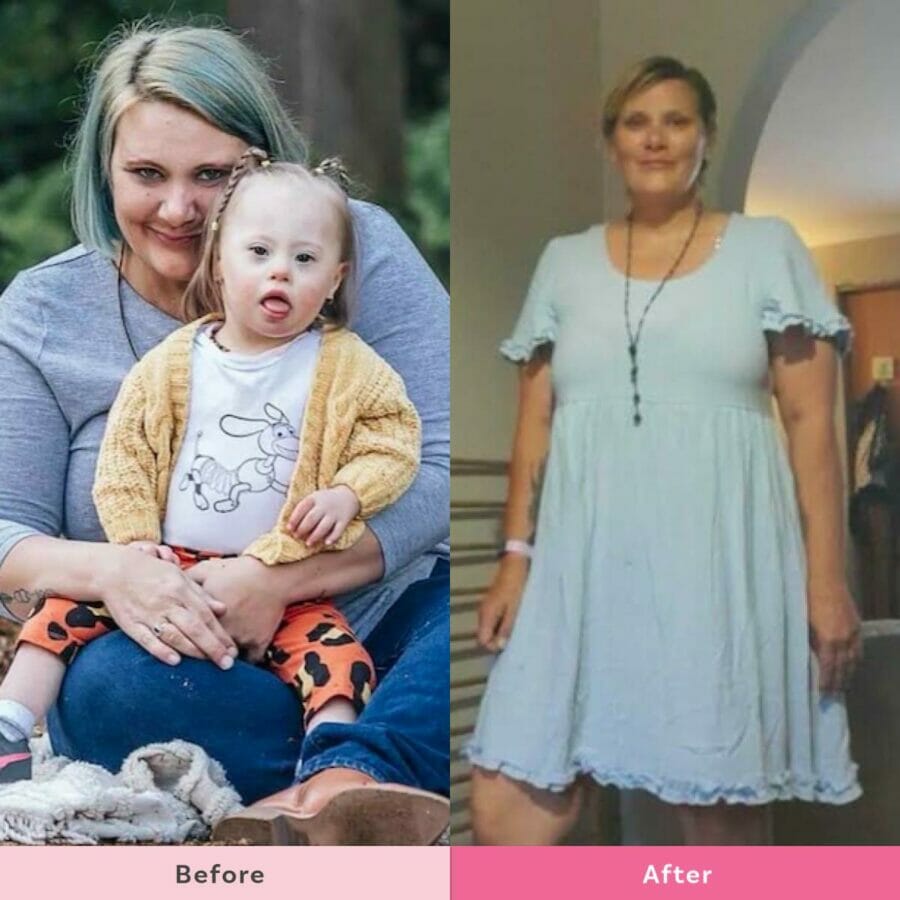 "The health benefits are amazing"
"I used to get sick quite often and since starting it's like my immune system has kicked back on to overdrive and I'm loving it".
"I'm seeing and feeling different every day! My mental health is better than it has ever been and physically I can now jog. It may not be very far but I can and that in its self says a lot to me about my physical health."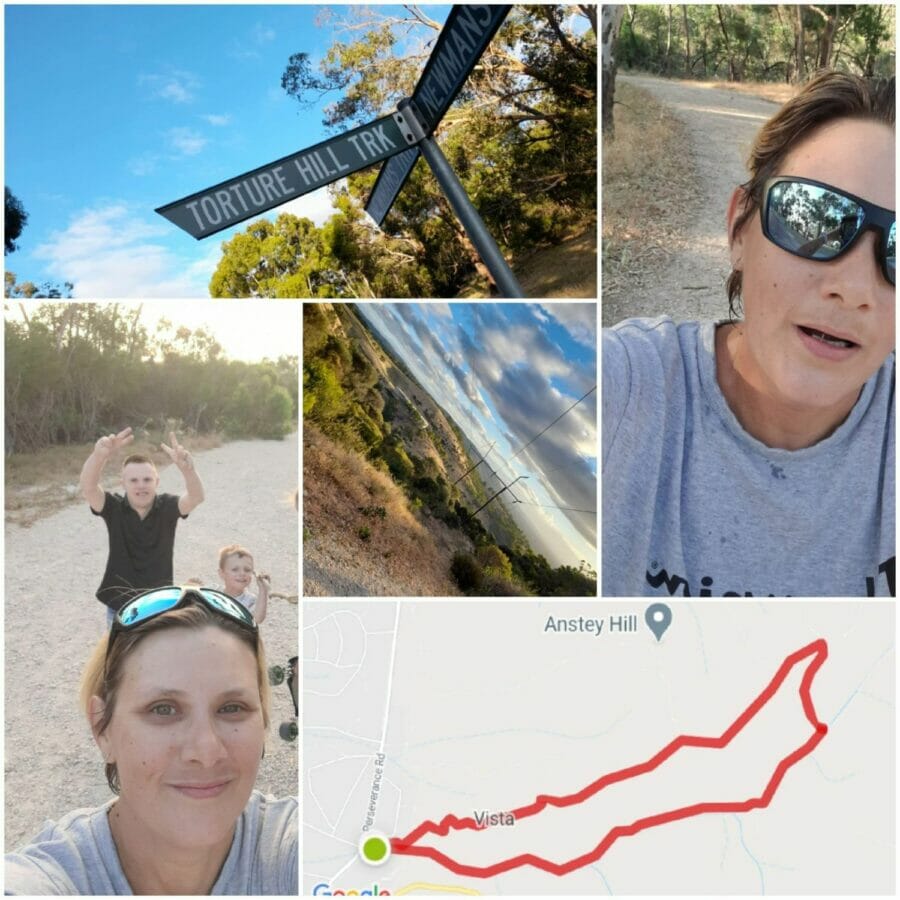 Healthy Mummy Smoothies
Along with the 28 Day Weight Loss Challenge, Amanda credits using the Healthy Mummy Smoothies as another reason for her weight loss success.
"I absolutely love my Healthy Mummy Smoothies they are my go-to for breakfast daily.
My favourite smoothie is Banana Boost that I make with the Tummy Salted Caramel it's just divine."
Amanda's Typical Day
Breakfast: Smoothie
Supergreens and Vitamin C
Snack: Protein frappe and Collagen water
Lunch: Toasted sandwich
Snack: Wholegrain crackers with cheese or mint bubble crunch or tummy bar
Dinner: Beef burgers/stovetop lasagne/tuna and sweet potato bake
or any Healthy Mummy meals from the app there all great.

Amanda's favourites
Some of Amanda's favourites from the Healthy Mummy App include:-
Beef ragu with gnocchi
Triple chocolate cheesecake
Cake batter bliss balls (pictured) and mint chocolate bubble crunch.

The Healthy Mummy App
Amanda has found using the Healthy Mummy App really easy and a great tool for tracking and recording meals.
"The Healthy Mummy App is the best! It's so simple to use – love recording what I've eaten and drank throughout the day helps me stay on track, even the workouts on the App the variety it's so good. I love the Belly Blaster and Real Mums Workouts."

Amanda's Tips for success
Be consistent
Drink your water
Be kind to yourself
She adds, "Take your time to enjoy the process. Reward your self along the way take lots of photos it actually shows you how far you have come."
Thank you Amanda for sharing your amazing results with us.
Join Amanda on the 28 Day Weight Loss Challenge!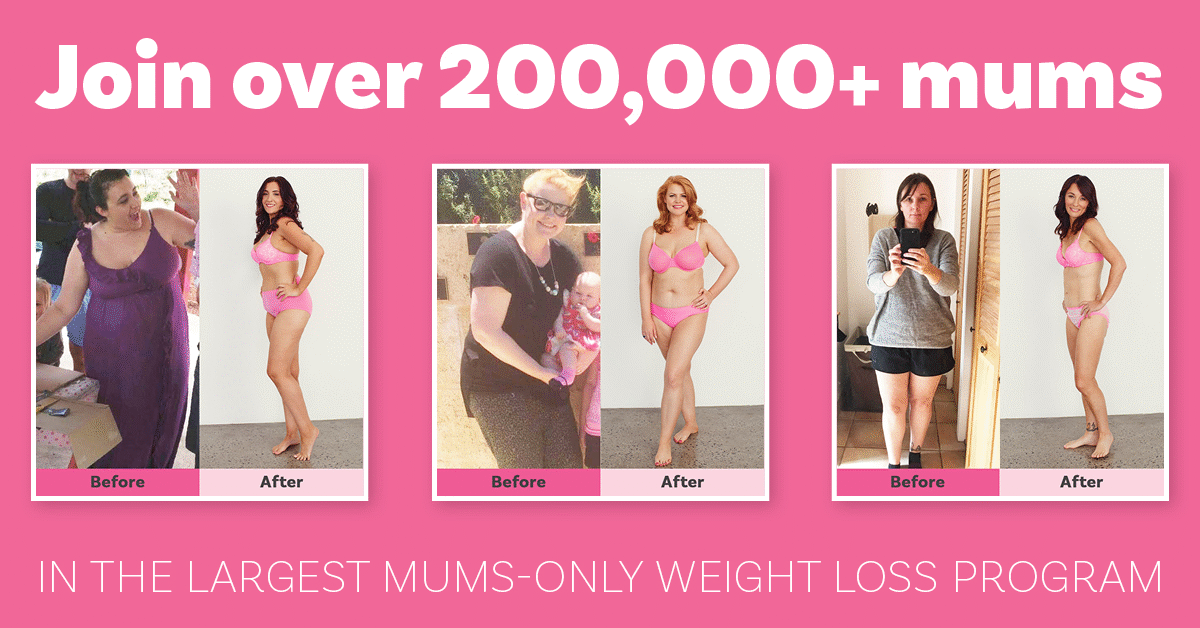 If you are wanting to lose weight and improve your energy – not to mention – help improve your overall health and wellbeing – our 28 Day Weight Loss Challenge is an awesome program to check out.
Our 28 Day Weight Loss Challenge includes:
28 days of at home exercise routines (no gym needed) – with video instruction
Customisable and breastfeeding friendly meal plans (including 7 Day Cleanse)
Time-efficient exercises for busy mums – under 30 mins
Challenge combines Pilates exercises with interval and circuit training (HIIT)
Suitable for basic to advanced fitness levels
Home to thousands of EASY-TO-MAKE recipes!
To learn more about our 28 DAY WEIGHT LOSS CHALLENGE CLICK HERE or purchase our Smoothies.