Mum amazed by what you can achieve in 12 months with the Healthy Mummy
Healthy Mummy Community member, Allison, says she is totally amazed by what she has achieved over the past 12 months with the Healthy Mummy 28 Day Weight Loss Challenge. 
"Amazing what you can do in 12 months. Today is my birthday, this time last year I was crying and mortified over my birthday pictures. I joined Healthy Mummy two weeks later and have never looked back. 26 kilos down, size 16 to size 12 and I have to buy a whole new summer wardrobe."
Mum amazed what you can do in 12 months with the Healthy Mummy
Allison Passmore, 41, is a mum of two boys aged 5 and 7 from Cranbourne, Victoria.  She has been a part of the Healthy Mummy Support group for the past year after an ad popped up on her Facebook feed.
"I really liked how supportive everyone was, but I wasn't ready to do anything about my weight. Then after my birthday I wanted to make a change but was still struggling to work out how. The day I joined Healthy Mummy I was at my desk at work thinking how big I was and realised that I had hit rock bottom.
Allison joined the 28 Day Weight Loss Challenge on the spot and went home that night and put all her temptations into a big tub out of sight.
"I changed the meal plans to food I knew I could continue to eat and would make me feel good. I chose to cut out coffee, alcohol, and sugar immediately. I was drinking 8 cups + of coffee a day so the withdrawals weren't fun but the 2ls of water I was drinking really helped. What I noticed immediately was how much better I started feeling, my energy levels were coming back and I wanted to go walking and be active.
"I started doing pilates 4 months after my journey and now I do pilates, barre class and boxing each week."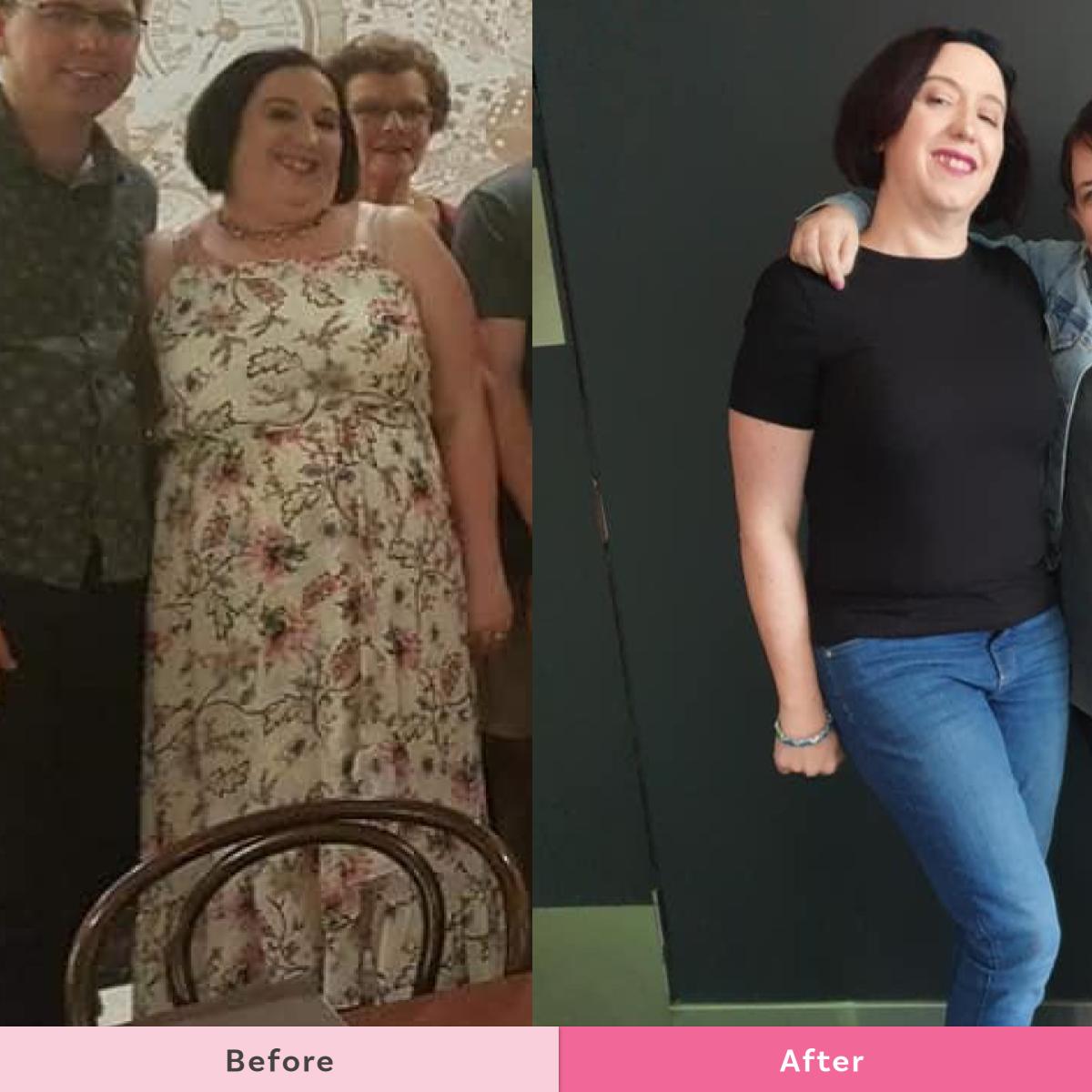 "I now own a bikini!"
Allison started at 90 kilos and is now down to 64 kilos. That's a weight loss of 26 kilos.
"It has taken me 12 months. At times it felt really slow but I just kept going. I now own a bikini which I have worn when at the pool with the kids. My stomach looks better than it ever has in my life! I have a four-pack stomach and my goal is to get it to 6 by summer.
"My job is demanding and can have long hours but my energy is high throughout the day. I have suffered from depression and anxiety which since the weight loss journey has almost gone. I feel incredible, I feel like I can take on the world at times. the other thing was I used to suffer from insomnia, snoring, and migraines – I don't have any of these anymore which shows it was my diet affecting these conditions.
"I only used the 28 Day Weight Loss Challenge for a month because I love food and cooking I was able to work out my calorie intake and my food plans by myself. The challenge was fantastic for getting me on track, helping me with cravings and showing me I could eat 6 times a day and never go hungry."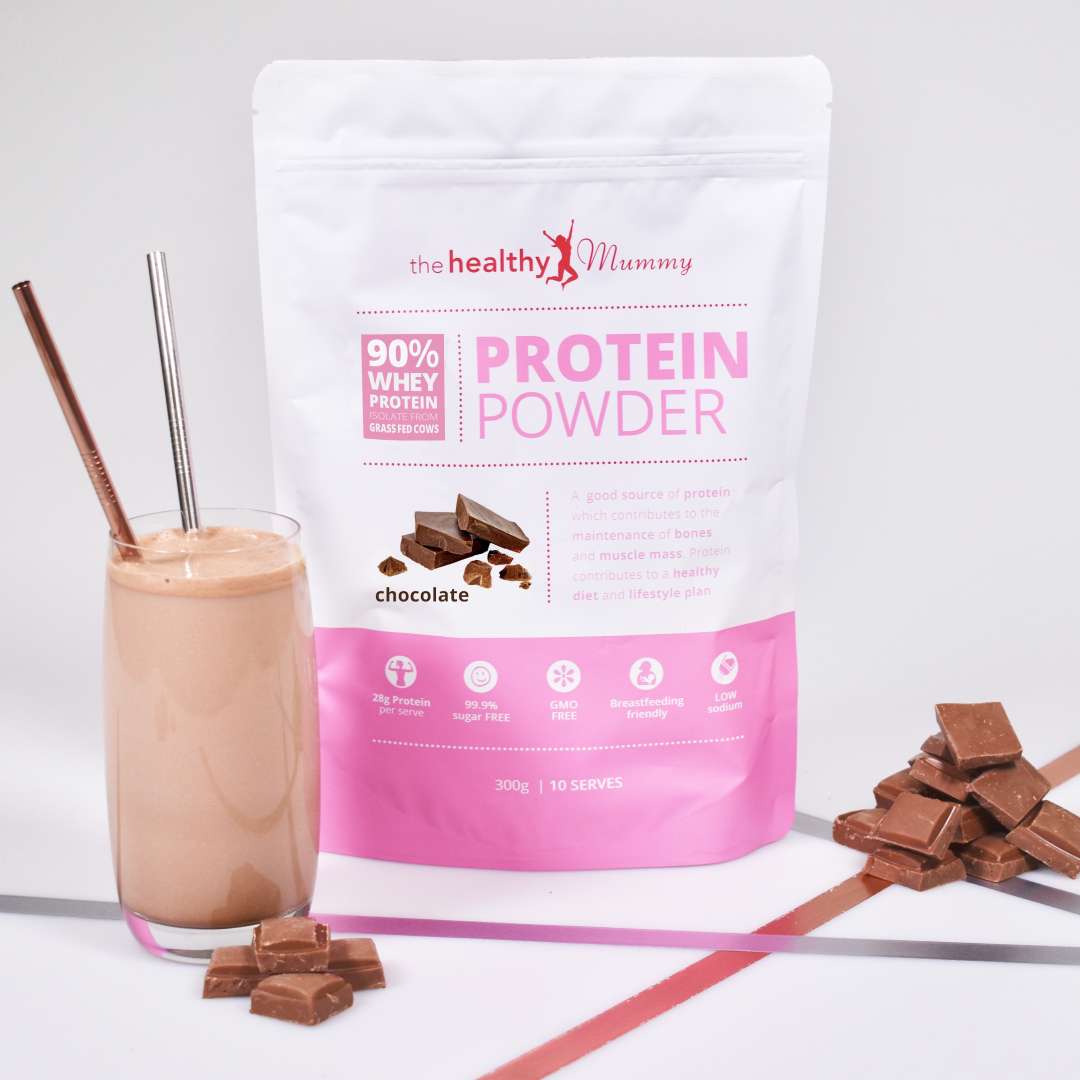 Favourite Healthy Mummy Smoothies
Allison loves the Healthy Mummy Smoothies and admits she has 7 different flavours currently.
"My favourite workday morning smoothie is – 1 shot of coffee, coconut/almond milk, a scoop of choc fudge and some honey and ice.
"My favourite post-workout smoothie is – 1 scoop banana, 1 small banana, some honey and cinnamon, 1 scoop of Healthy Mummy protein powder, walnuts and coconut/almond milk."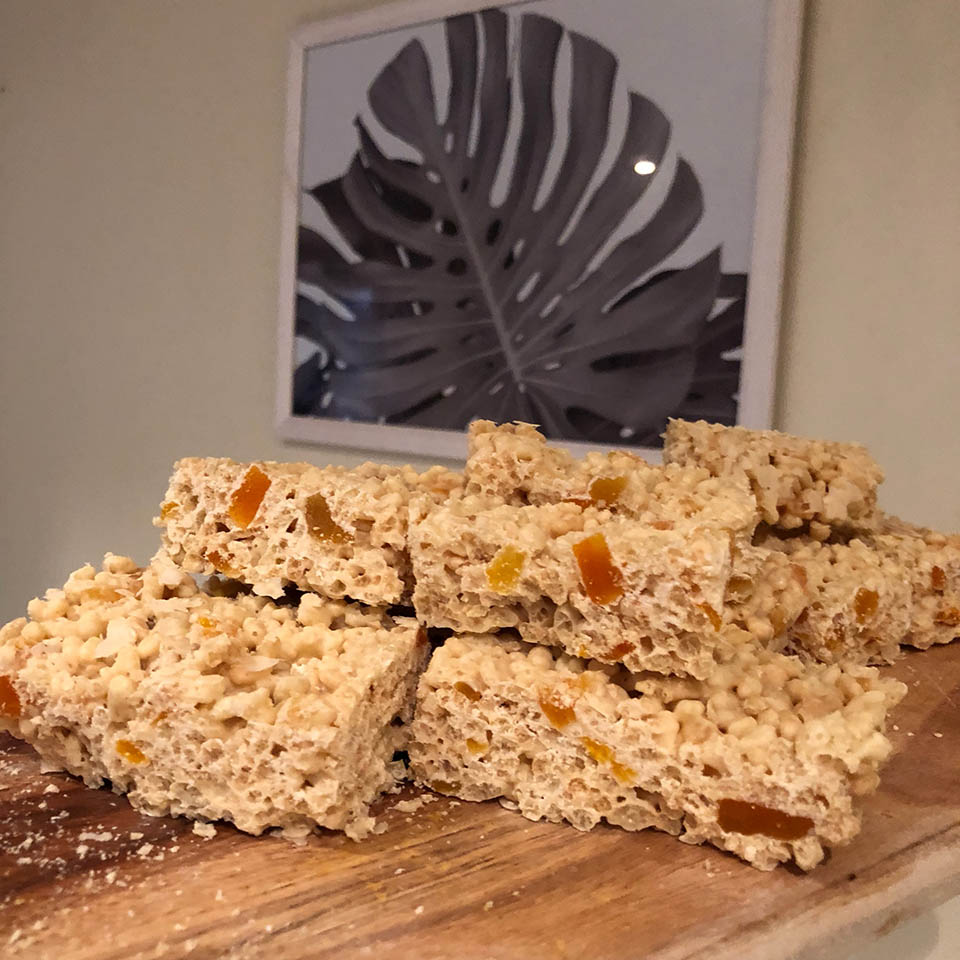 Favourite recipes
Banana Choc chip bread (I make it in mini loaf tins)
White chocolate apricot slice
The other Healthy Mummy products I have are Smoothies, Protein powder, Super green powder, and the SKIN pink mask.
I love the clay skin mask, it leaves my skin radiant and feeling smooth.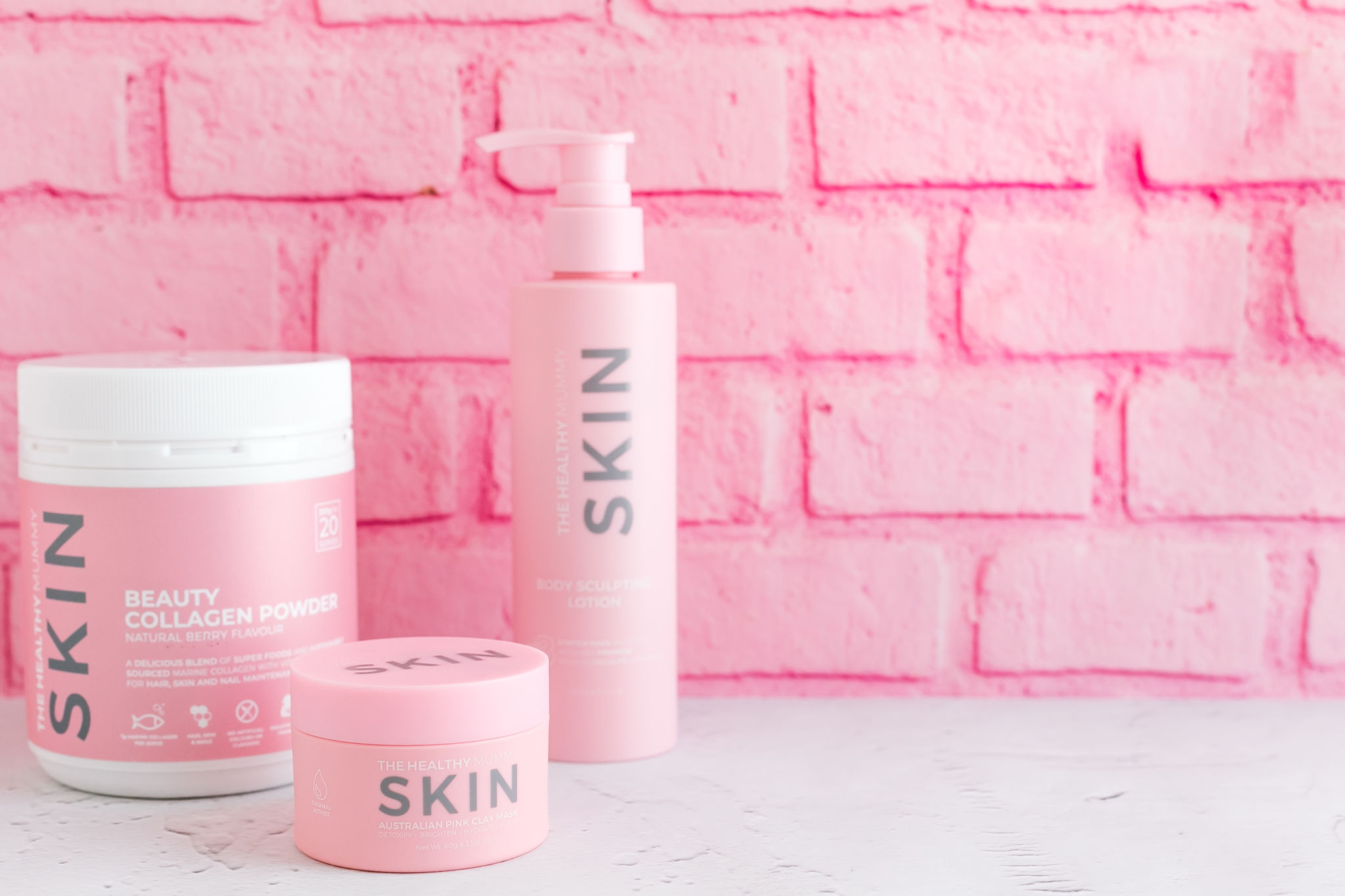 Allison's tips for success
 Be kind to yourself. Any change is better than no change.
 Reward yourself. I got massages, movie nights, self-care nights.
 Take the support of others. Your friends and family want to help, let them know about your food plans and exercise, take up offers of walking partners or people babysitting so you can go to the gym.
Remember your achievements. When I feel like giving up, I write down all the good things that I have felt or done since joining up. I have 'forgiven' myself for missing exercise or eating badly. I remember that everyone has bad days but that I can reset tomorrow.
Allison adds, "Without the Healthy Mummy community I would have given up. I had times when I wasn't losing weight and feeling down, but then I would see on the support group women who took years to lose the weight and look fantastic. I took inspiration from their stories. I remember one lady saying she was a 'turtle' but that slowly and surely the weight would come off. When I was down I would tell myself Í am a turtle and I will lose the weight'."
Happy birthday, Allison! Congratulations on your weight loss. You look fantastic.
THE 28 DAY WEIGHT LOSS CHALLENGE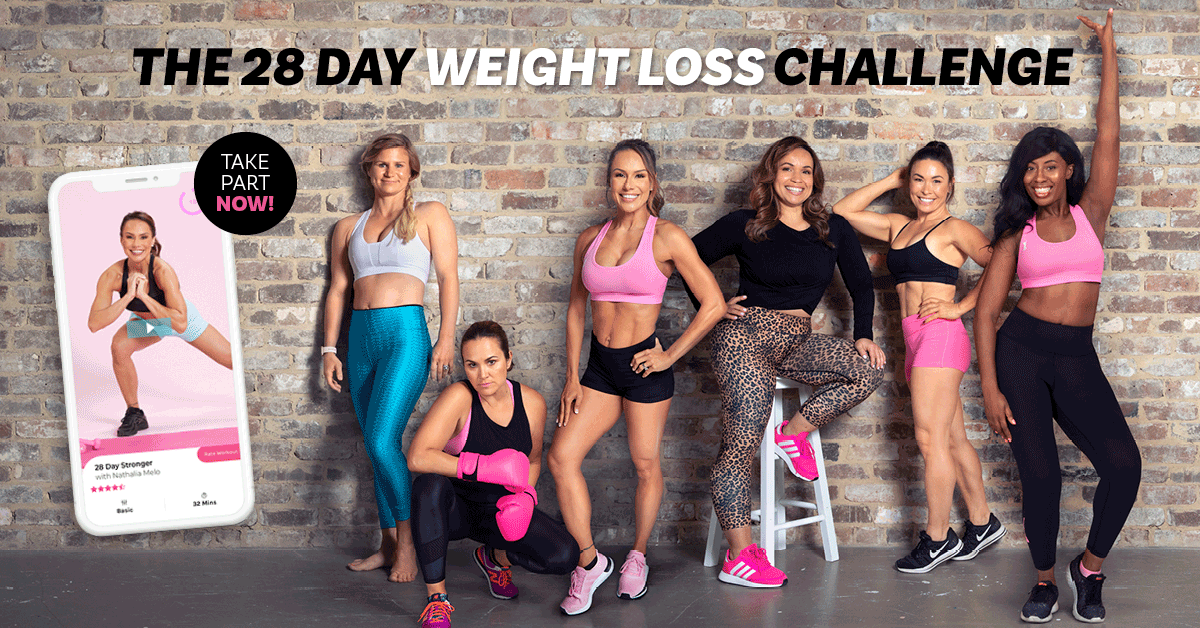 The no.1 mums only health, fitness & weight loss program
Take part now in the 28 Day Weight Loss Challenge – made for BUSY mums!
It is like a PT, Coach, Nutritionist & Chef – ALL IN YOUR POCKET – with EASY to follow food & fitness plans
You get unrestricted access to :
● Nutritionist & chef designed weekly meal plans
● Personal Trainer crafted At-home workouts- 28 minutes and under
● Daily Motivation from My Coach
● Personalised Shopping lists to make life easy
● Over 4,000 healthy and delicious recipes at your fingertips
● REAL TIME support from The Healthy Mummy Team and OVER 200,000 other mums