"I love my new me!" Mum celebrates a year as a Healthy Mummy, her weight loss and new found confidence
Kirsty Nankervis has not only dropped 13 kilos and 56 cms, she is more energetic, organised and loves her improved self esteem.
Mum of 3 Kirsty Nankervis can't believe how amazing she now feels having transformed her lifestyle over 12 months as a member of the 28 Day Weight Loss Challenge.
Not only has she dropped 13 kilos and 56 cms, she is more energetic, organised and loves her improved self esteem.
"I have gained much more than I have lost. I am now much fitter, happier and confident with myself than ever before."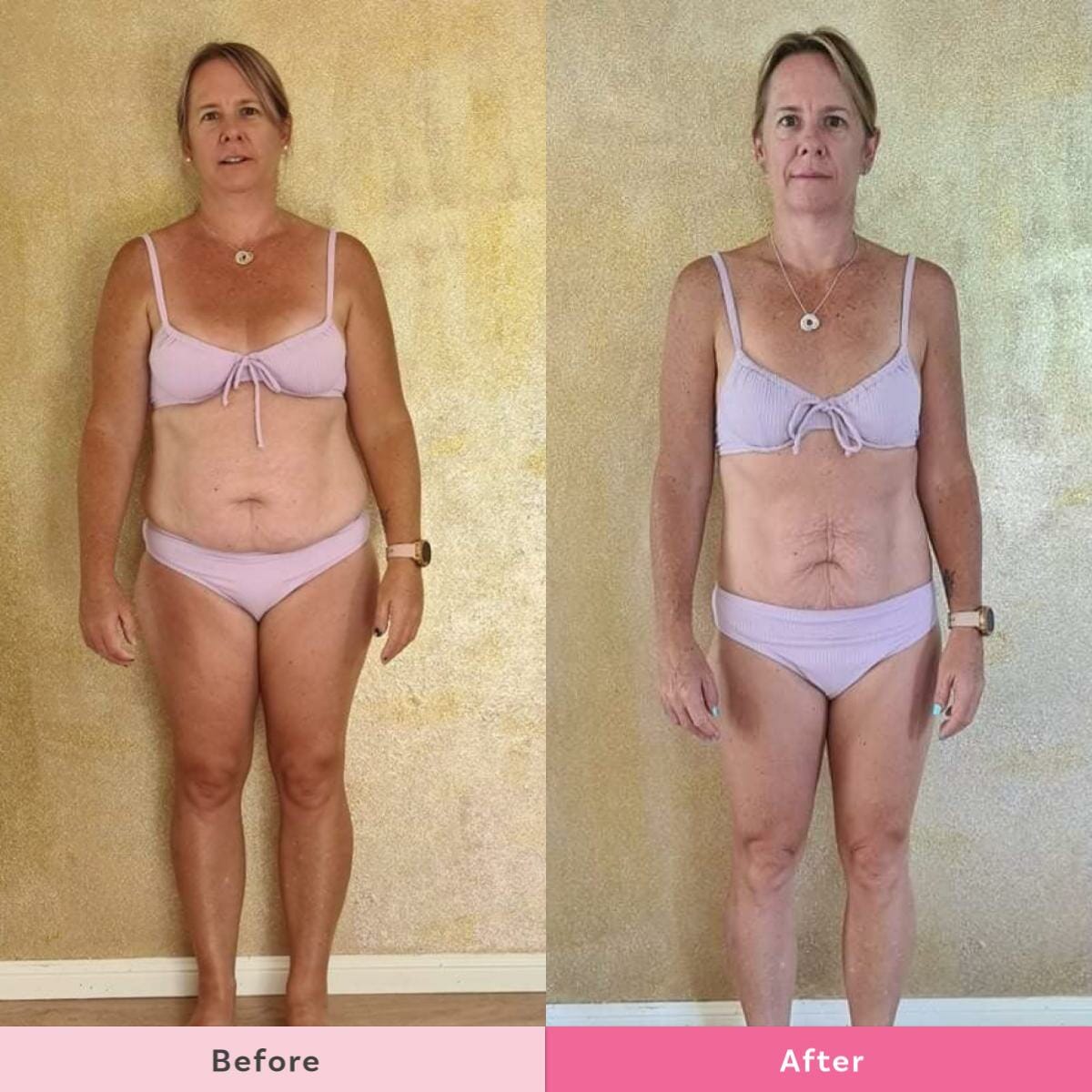 Kirsty Nankervis is 45 from the Gold Coast and is mum to three kids aged 16, 14 and 12.
While she admits to suffering from low self esteem, the defining moment for a change in her life was moving into a new house with a pool.
Kirsty shares "I felt very uncomfortable and embarrassed in swim wear especially with visitors over. I wanted to feel good. I was also needing to buy bigger clothes, as I was getting bigger. I didn't want bigger clothes so decided to lose weight to fit in my old clothes."
Kirsty signed up to the 28 Day Weight Loss Challenge and by making small but consistent changes over 12 months, she was able to not only lose 13 kilos and 56 cm but also the loathing of herself that she had felt since a teenager.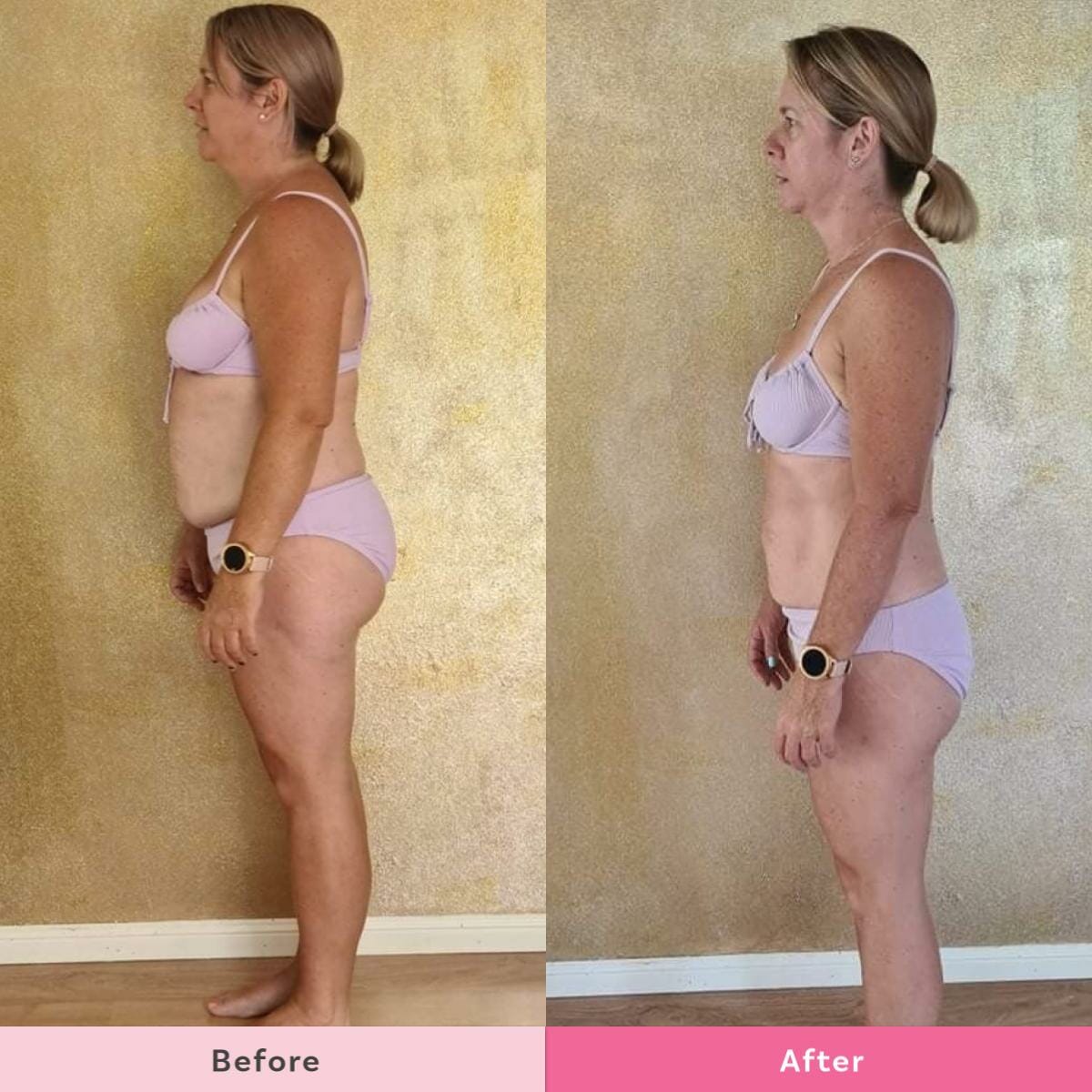 "I need to buy new, smaller clothes now! Still can't get used to buying extra small sizes instead of large!"
"I am also sleeping better which in turn makes me more energetic and happier."
Along with physical changes to her body, Kirsty is loving how she is feeling about herself.
"I have more confidence, positive self esteem, more organised as not as lazy!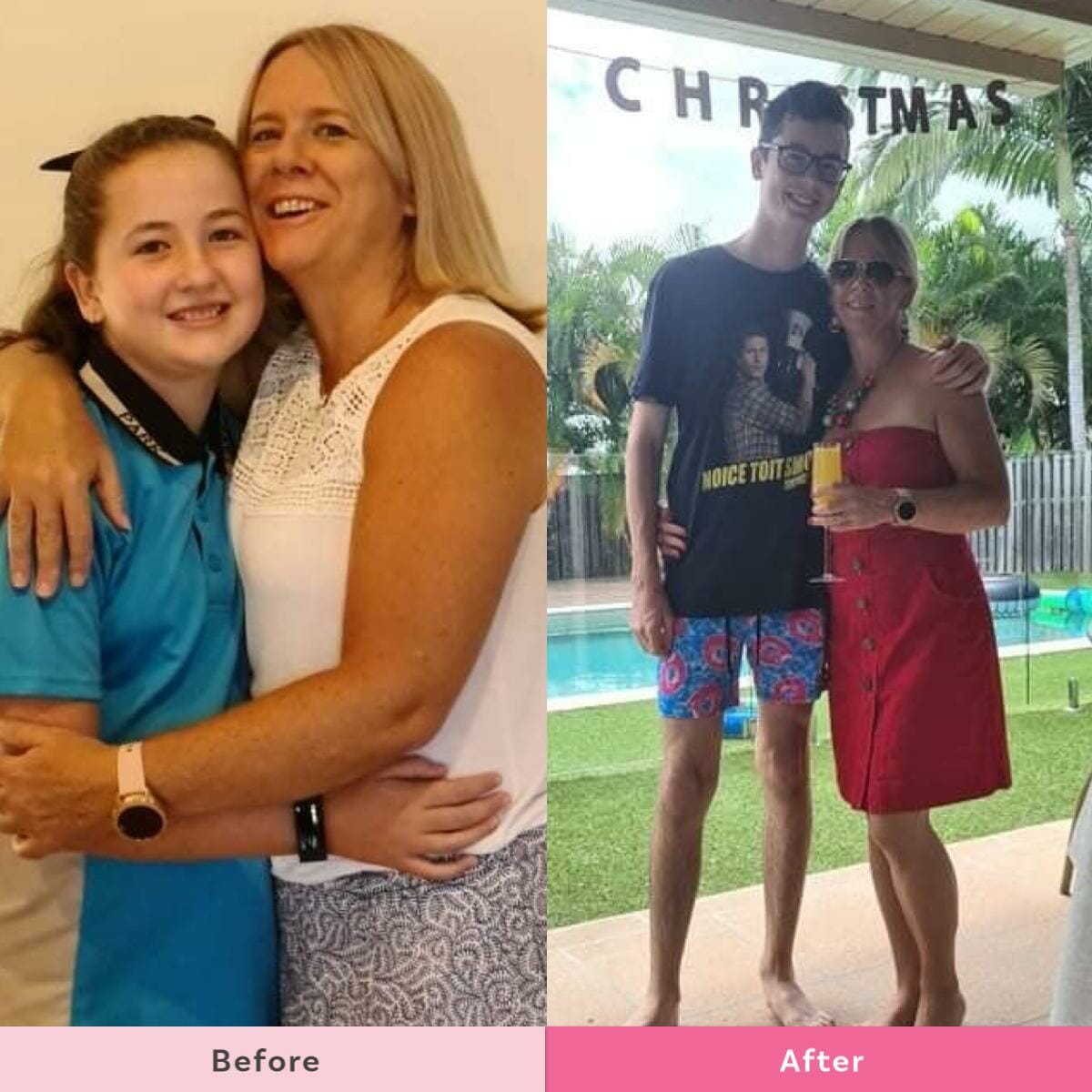 "I have gained much more than I have lost. I am now much fitter, happier and confident with myself than ever before. Instead of watching, I now do!
I have more energy and want to take care of the body I have worked hard for. I love the person I have become. I now no longer sit and watch my kids, but I get out there with them.
"I coach my daughter's netball team instead of just watching, and I play twice a week. I don't watch my son at his parkour lessons, instead I do the adults JumpFit class."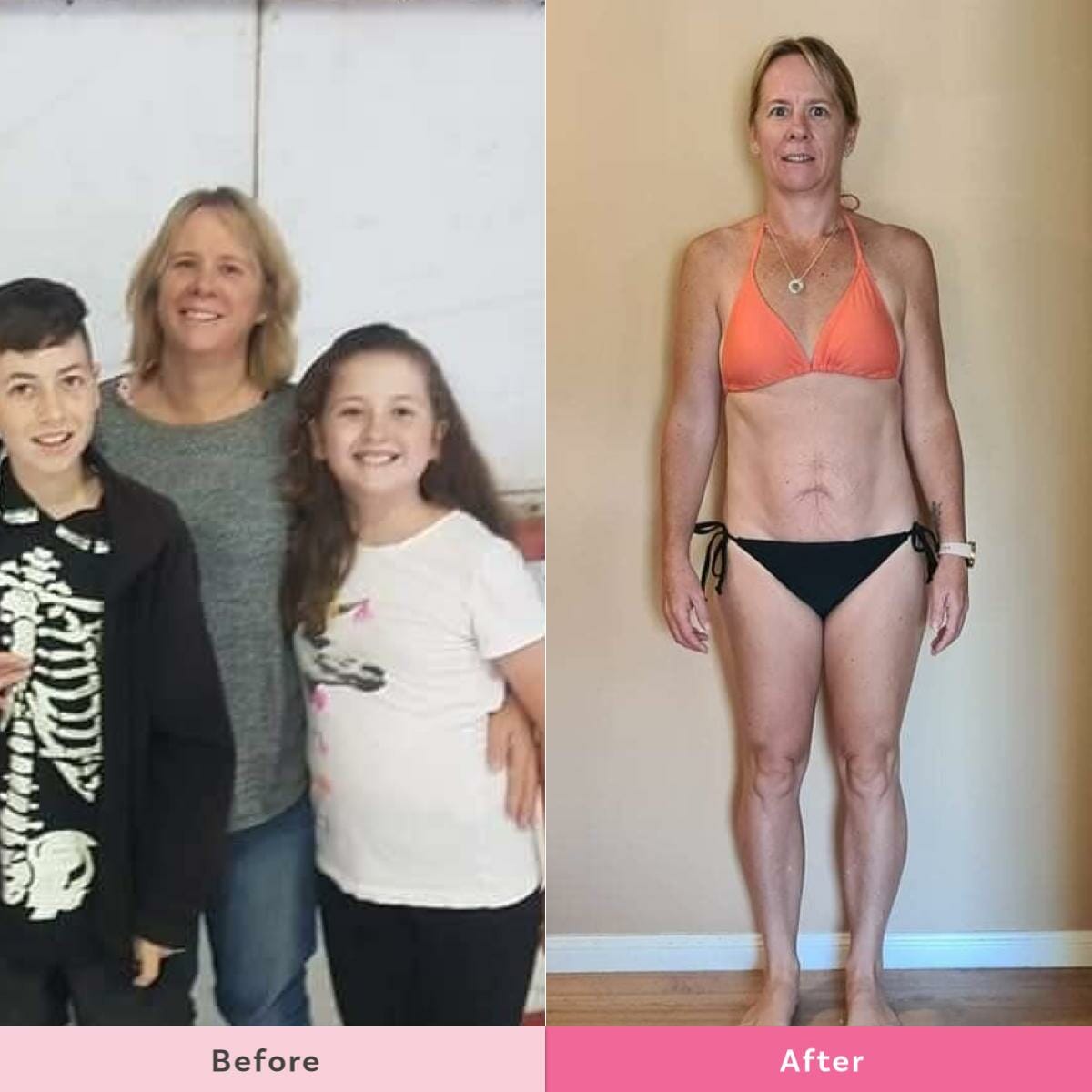 Physically, Kirsty is enjoying clearer skin, "I love the Healthy Mummy Revive Face oil. It has helped make my skin much clearer and the Pink Clay mask makes it feel so soft."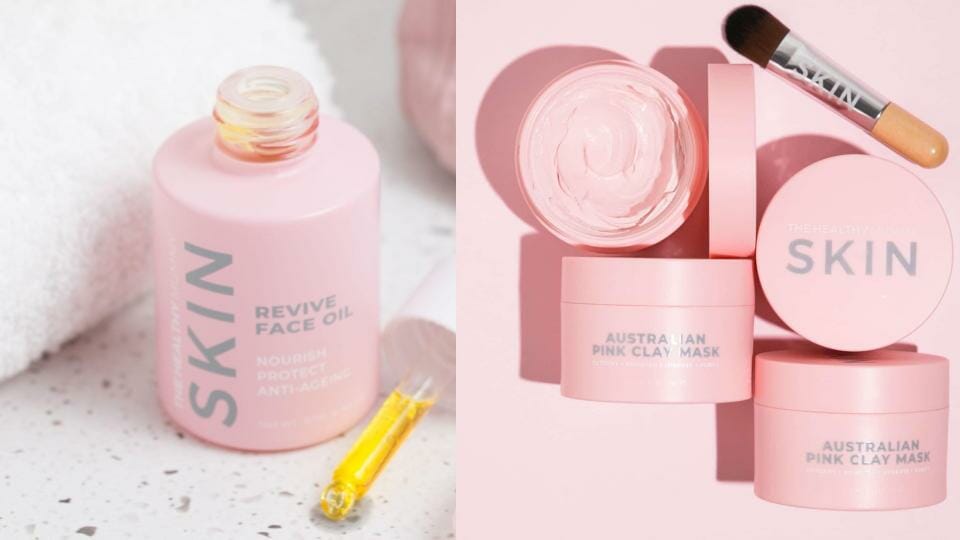 She's also enjoying seeing her muscles! 'I want to find my abs as I have always had a chubby tummy."
How she lost the weight
Kirsty uses the Healthy Mummy Smoothies as part of her weight loss regime mostly for lunch on weekends when she's busy with the sports. 'I bulk them up with fruit and vegetables and yoghurt'.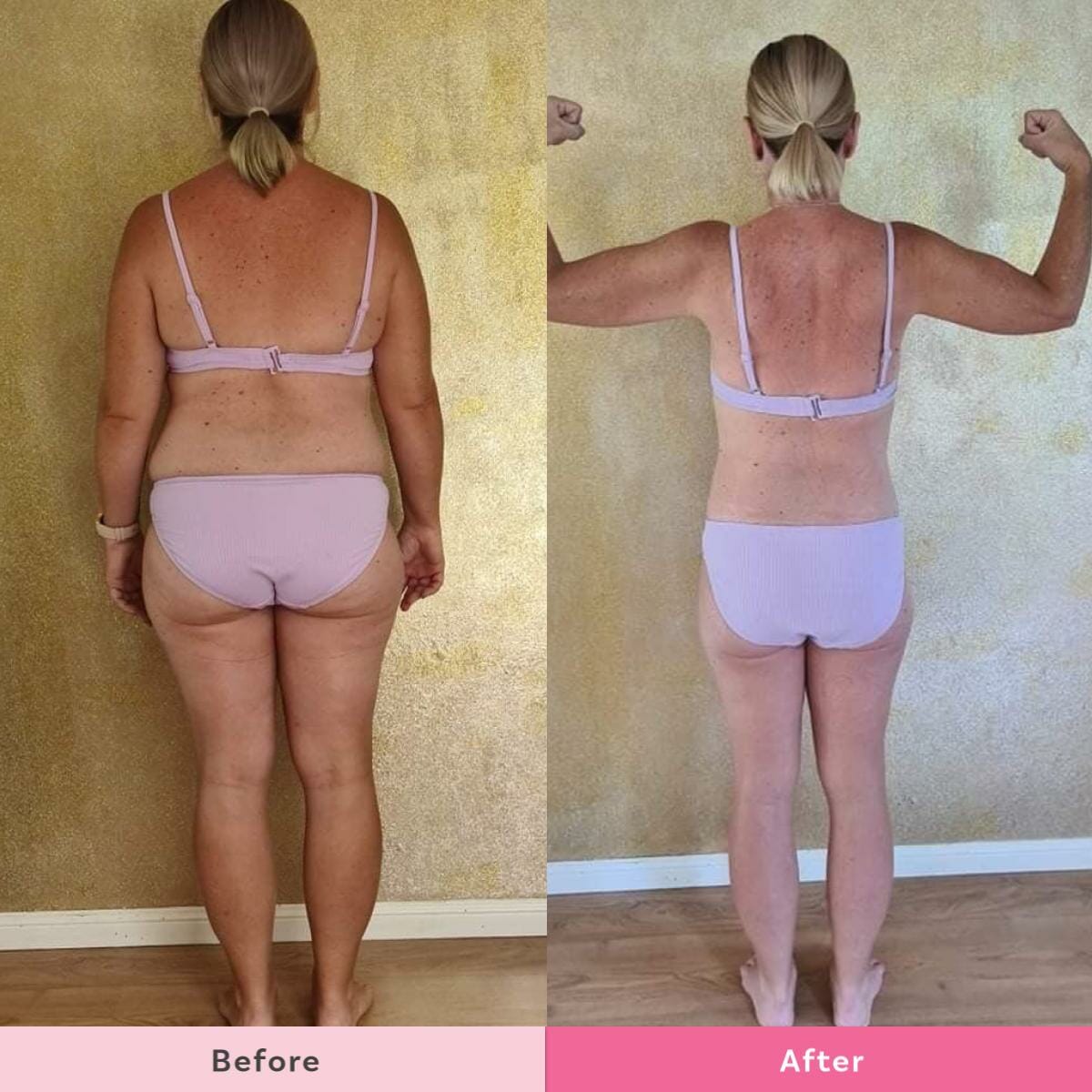 She's also found the Healthy Mummy App key to helping her become more organised with planning meals and snacks.
"Meals are a lot easier to plan now with the app. I plan all my meals and snacks but don't count every calorie or stress if things change. If hubby suggests going out for dinner I just choose a healthier option. If we have cake at work I have a slither, not a slice. I don't feel as though I am missing out, and still even enjoy that glass of wine!'
Kirsty's family favourites
The whole family benefits from recipes Kirsty makes from the App.
Se says, "I like to plan snacks that the kids can also take to school. Our favourite snacks are bliss balls and muffins, as they are so easy to add whatever you have on hand. I also love making the flourless chocolate cake into muffins, and having one for dessert with sugar free ice cream."
"I make a big batch of Peanut Butter Granola for my weekday breakfasts. So easy to add some yoghurt and frozen berries before serving."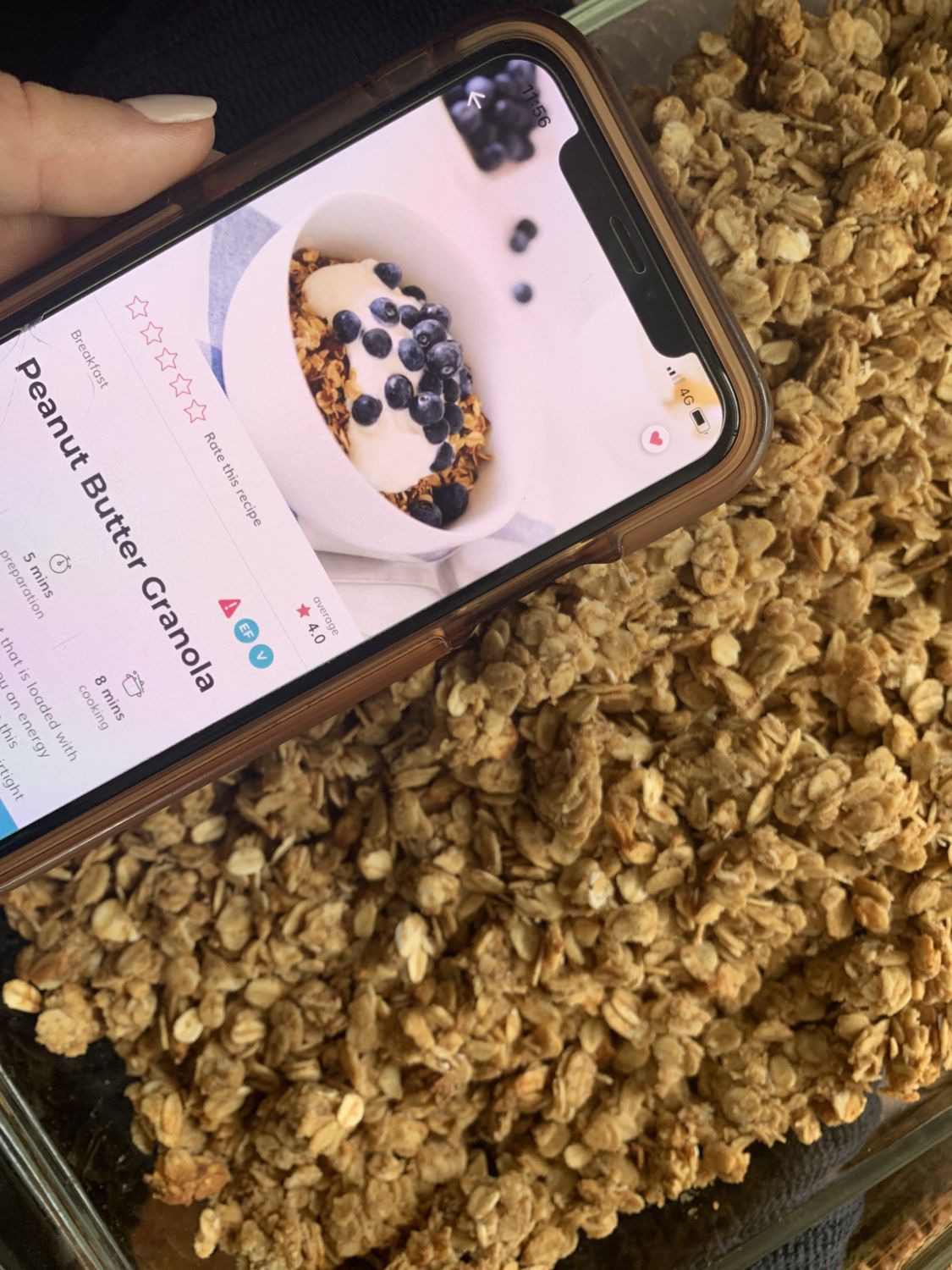 "Our favourite family meals are"
"They are quick and easy to make and the kids love them!"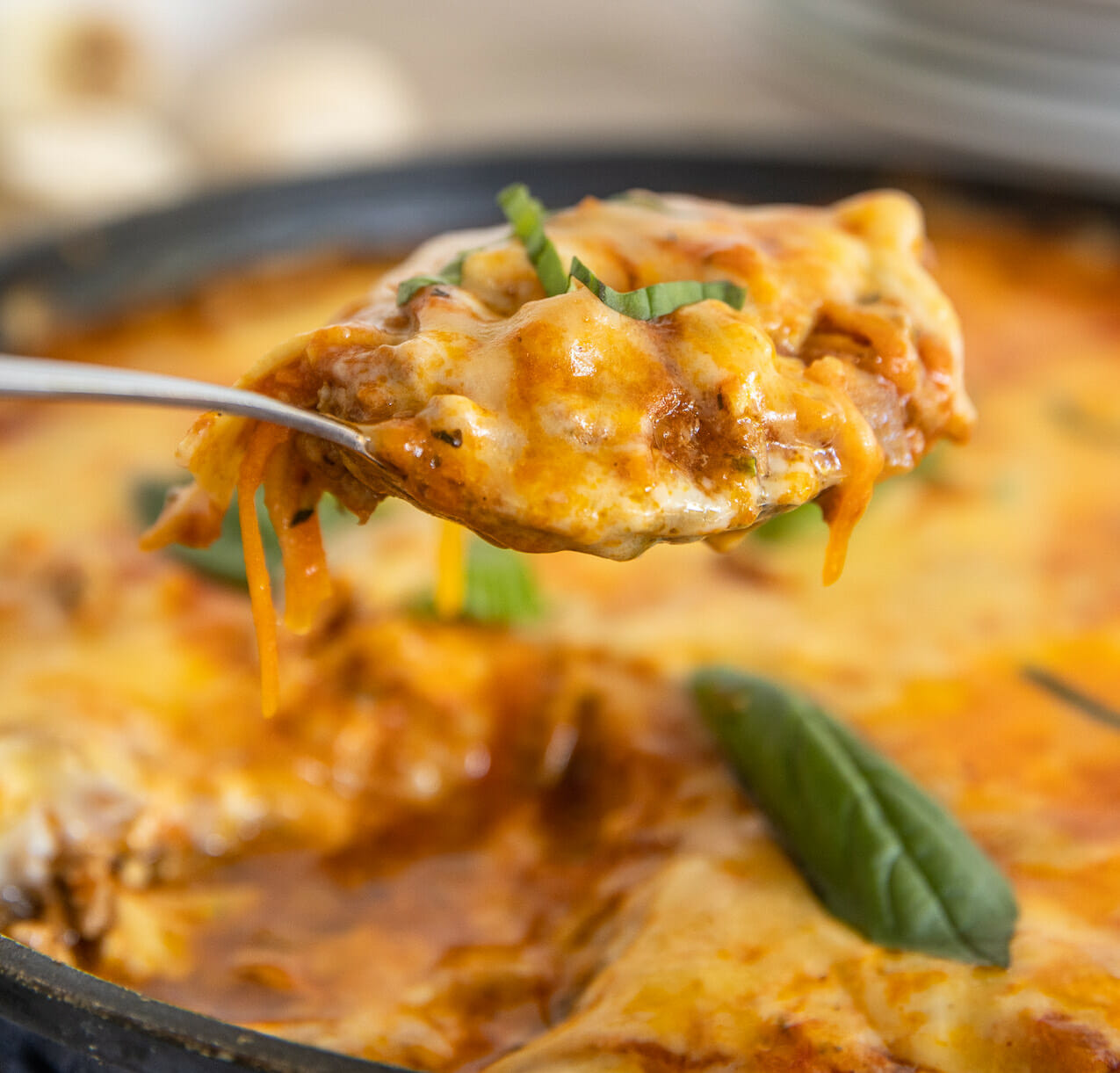 Kirsty's favourite workouts
Since overhauling her lifestyle and losing weight, Kirsty has not once stepped inside a gym instead opting to use the at home workouts in the Healthy Mummy App.
"I have not used a gym at all. I love doing one of the No Equipment with Jo workouts everyday, and follow that up with a Take 10 hand weights with Laura. If I still have a bit of energy after that, I will get on my treadmill while I watch the news at night.
Some days are hard or too busy and 10 minutes is more than enough, and some days I feel great and can do much more. Some days I do nothing at all!
Back in a Bikini
With her new found confidence, Kirsty is now getting full use of her pool!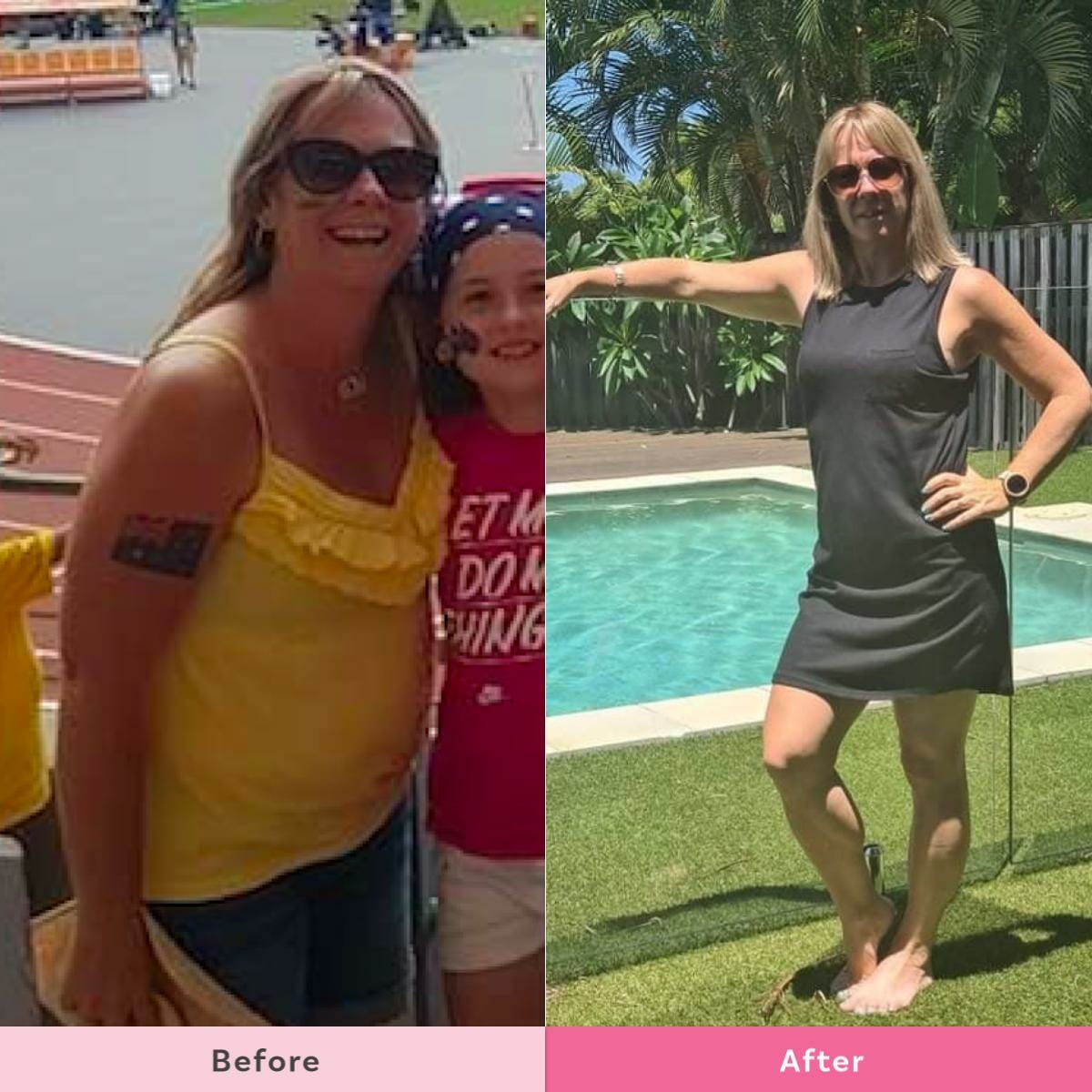 "I love my new me!! I wore a bikini in front of my mum for the first time ever recently, and for the first time ever she had nothing negative to say only that I looked good. That in itself is enough motivation to push me to lose the last 2kg I want to lose.
This is a lifestyle change that is easy to stick to, a little change at a time. Do what you can when you can but don't beat yourself up if things don't always go to plan. After all, life happens! Be consistent, you've got this! "
Kirsty's three tips for success.
Start slowly. Don't change too much at once or you will be overwhelmed. Start by changing white rice with brown rice, or replacing white bread for wholemeal bread, or reducing the amount of sugar in your coffee.
Find 10 minutes for a bit of exercise everyday. A small walk around the block, or one of the many 10 minute workouts from the app. You can usually find 10 minutes. I do it while dinner is cooking. Every small bit helps and makes you want more.
Take photos! I can not find photos of me from before I lost my weight that don't have me hiding behind my children or full length photos. I hated having my photo taken. Now I wish I had more so I could compare how far I have come.
Kirsty has a great bit of advice for anyone else wanting to start a weight loss journey.
"Make sure your head is ready first. If you are not in the right headspace you are just wasting your time as you will be more likely to quit.
Find your reason why you want to do it. Write it down and put it somewhere you will see it every day. Also make a motivation board to help you on those days you can't be bothered. Remember small steps. Don't give up if you have one bad day."
Amazing Kirsty, congratulations on your amazing result so far.
Ready to join Kirsty the 28 Day Weight Loss Challenge?

Did you know the 28 Day Weight Loss Challenge is designed to help mums lose 4-5 kilograms a month WITHOUT avoiding whole food groups, going hungry and rigorous gym workouts.

The 28 Day Weight Loss Challenge is home to 6,000 recipes, 4 weekly meal plans, 500 exercises, workout videos plus 24/7 support.

The 28 Day Weight Loss Challenge is not only a sustainable way to lose weight but is family-friendly, breastfeeding-friendly and can be customised to suit all dietary requirements (for example, gluten-free, vegan, vegetarian etc).What's more every month on the Challenge is a NEW THEME – meaning 100 new recipes, exercises and meal plans!To learn more click here.