After two pregnancies, this mum has lost 15kg and found her confidence
Seven months after the birth of her first baby, this mum was weighing in at 93kg and she desperately wanted to shed the baby weight.
In January 2017, Dominique Whiley joined the 28 Day Weight Loss Challenge and lost 15kg within 2.5 months but a month later in February 2017, she had a hunch that something was changing, as she felt tired all of the time despite all of her healthy lifestyle changes.
It turns out, she was pregnant with baby number two! 
Dominique's dream of losing weight and feeling confident again seemed far away now, but she told herself she would try and stay healthy throughout and after this pregnancy.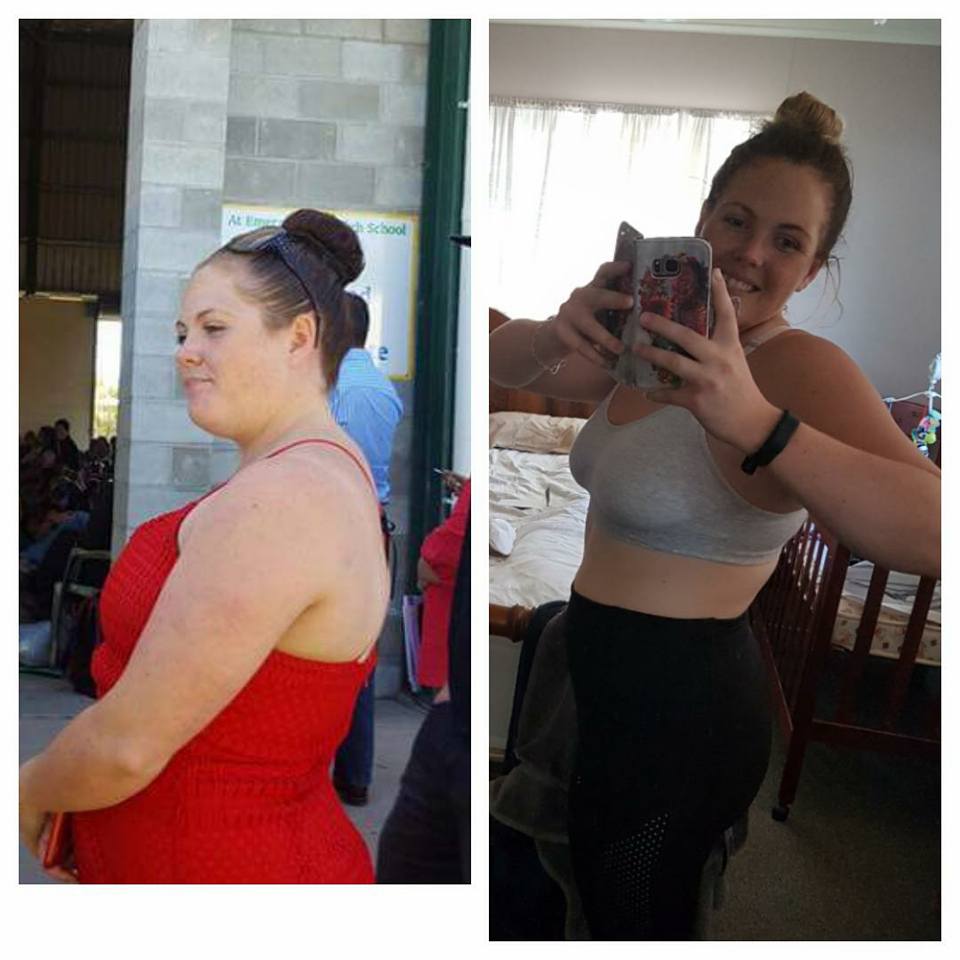 Taking control
But unfortunately, during her second pregnancy, Dominique was unable to exercise and found herself gaining 22kg.
"I ended up not being able to exercise at all and gained 22kg and the day my daughter was born I was 98kg," she says.
Dominique was wearing a size 16 and feeling depleted. Then, in October she joined the 28 Day Weight Loss Challenge again and started walking 4km every morning when her daughter was six weeks old and still walks every morning for 5km.
By following her customised Healthy Mummy meal plans each week, Dominique starts off each day with a Healthy Mummy Banana blueberry smoothie and is feeling her best!
Dominique's greatest achievement so far is not losing the weight, but gaining confidence in herself.
She says, "With previous relationships before I met my fiancé and having children, I was called fat, ugly – this left me feeling unworthy, unattractive and not confident at all in my own skin."
Getting her confidence back is something Dominique doesn't take for granted and didn't come without hard work.
"After having my first child, I hated myself. I hated the way I looked, the loose skin, the mum pouch, the wider hips and the stretch marks, but The Healthy Mummy brought my confidence back," she adds.
A new love
Dominique's ultimate goal weight is 70kg and she wants to lose 24kg by the time she turns 24 in April 2018.
Since starting her weight loss journey at 93kg Dominique has lost "over 30cm from my body, 15kg in weight and gained a whole lot of confidence."
Her fitness goal for 2018 is to be able to run 5km without stopping.
"I love my body and have learnt to love, cherish and adore every aspect of it. I happily wear my bikini out and feel no shame or even care if anyone looks at me. I love how I am and what I am becoming and how my body is transforming into a fit and healthy woman," reveals Dominique.
The Healthy Mummy has helped Dominique include vegetables and fruit into both her toddler's diet as well as that of her fiancé's – he previously refused to eat zucchini and most vegetables but he now eats them in everything Dominique cooks and has lost weight himself. 
Check out this zucchini and rice frittata recipe that will make even the fussiest of eaters want it over and over again!
Dominiques biggest hack for anyone wanting to lose weight is "don't be afraid to put yourself first and drink lots and lots of water as 80% of your weightloss journey is food and water". 
Walking 45 minutes every morning allows Dominique to have some fresh air, time for herself and also to be outside while exercising.
"I'm always positive because each day brings me a step closer to my dreams, a step closer to my goal and no matter what, if I have a bad day I know I'm going to pick myself up and keep going as I have the support of The Healthy Mummy community behind me," she says.
Dominique says that The Healthy Mummy has changed her life forever. Having so much energy this time around gives Dominique the confidence to achieve anything life throws at her. 
Find your confidence and start the year off on the right foot. The Detox and Shred 28 Day Weight Loss Challenge gives you the tools and support to find your true self and get healthy and fit!