Mum loses almost 43 kilos in a year and turns around her physical and mental health issues
Mum of 2 Samantha has lost of whopping 42.8 kilos with the 28 Day Weight Loss Challenge in just 12 months.
Wow, what an incredible result for Mum of 2 Samantha. She has lost of whopping 42.8 kilos with the 28 Day Weight Loss Challenge in just 12 months and has managed to overcome some significant health conditions. Along with her physical health, Samantha had also beoen battling bipolar depression, but is now feeling mentally and physically so much better.
"The physical benefits are amazing….Mentally I feel so much better and so much clearer."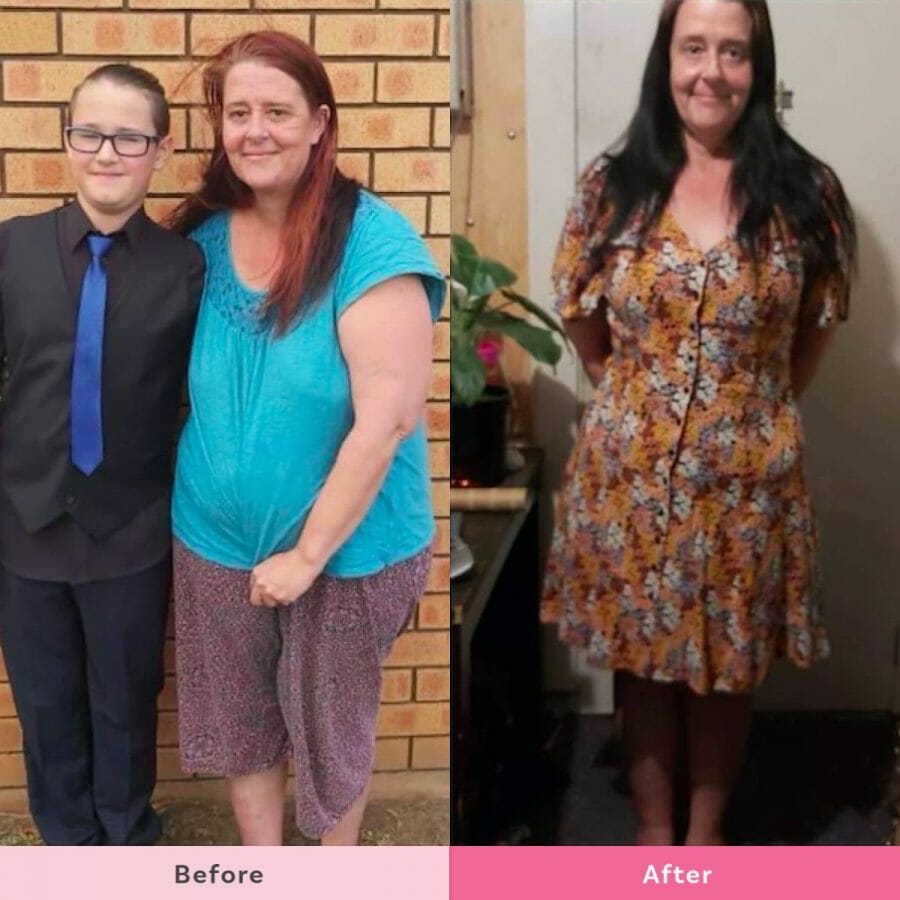 All about Samantha
Samantha Lozano is 44, lives in Campbelltown and has two children aged 18 and 13.
Samantha knows the exact moment when she knew she had to make a change. It was a picture of her with her son at his Year 6 Farewell around a year ago. Not only was she feeling physically unwell at the time, the picture made her realise she'd had enough.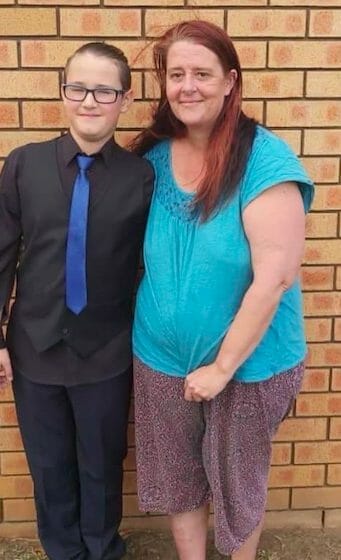 Samantha says, "I decided I was just sick of it. I wanted to be around for the year 12 photos and I wanted him to be proud to post the pics as well."
Samantha's Weight Loss Results
By joining the 28 Day Weight Loss Challenge and embracing the Healthy Mummy lifestyle, in just one year Samantha has managed to lose a heap of weight.
"I started at 126 kgs I am currently 83.2 kgs so I've lost 42.8 kgs, I have 15 to lose. It has taken just over 12 months."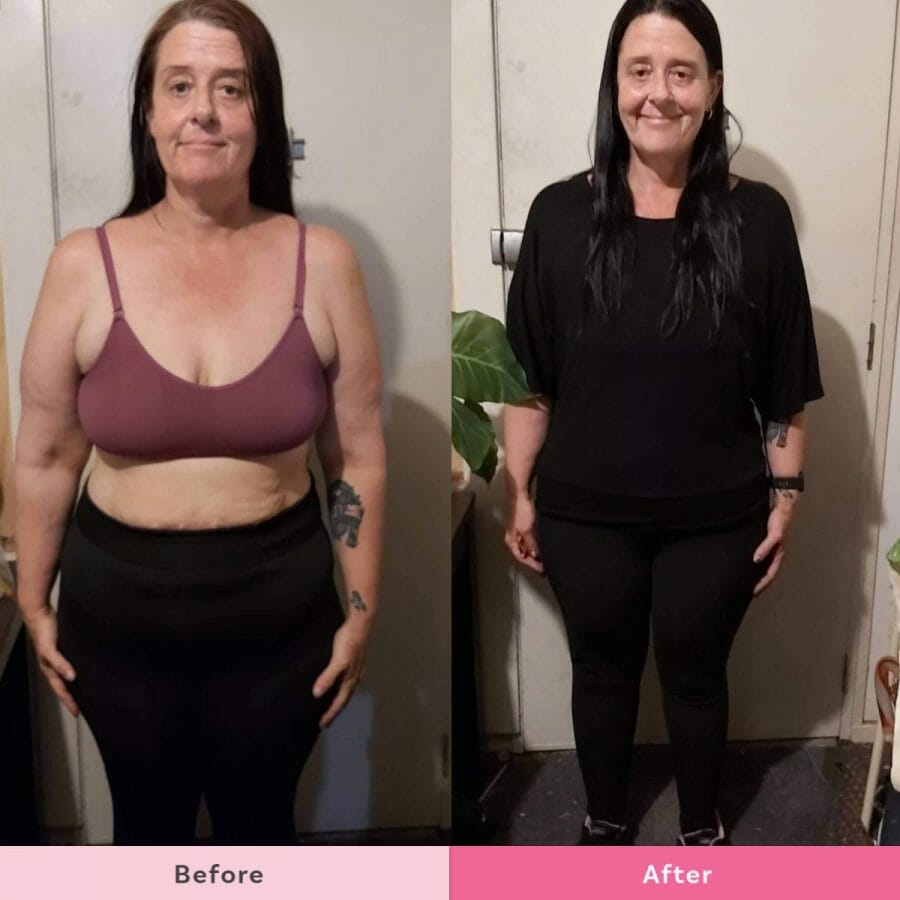 Health Benefits
Along with her weight loss, Samantha has had overcome a number of health complications.
"At the beginning I had a undiagnosed lung condition (cryptococcosis) that had actually spread throughout my whole body and IBS and a lower back problems with a lot of pain. I had an issue in the middle of my back between my shoulder blades which had caused swelling in my lower brain. I also had 7 clots in my right arm."
"Along with all the physical problems I was also battling bipolar as I had a lot of life things happen and I'd slipped in to the deepest depression cycle I'd ever had and it took a lot of work to come out of that dark place."
Incredibly Samantha is no longer struggling with most of those health problems and has almost finished the treatment for the cryptococcosis infection.
"The physical benefits are amazing ….Mentally I'm feel so much better and so much clearer."
Samantha has incorporated a number of Healthy mummy weight loss products into her healthy lifestyle which have helped with her weight loss. She is a big fan of Healthy Mummy Smoothies!
"I use the Healthy Mummy Tummy Smoothie and I love the double choc premium smoothie. I also use the peanut butter powder and the Control X". You can find these products in the Healthy Mummy shop.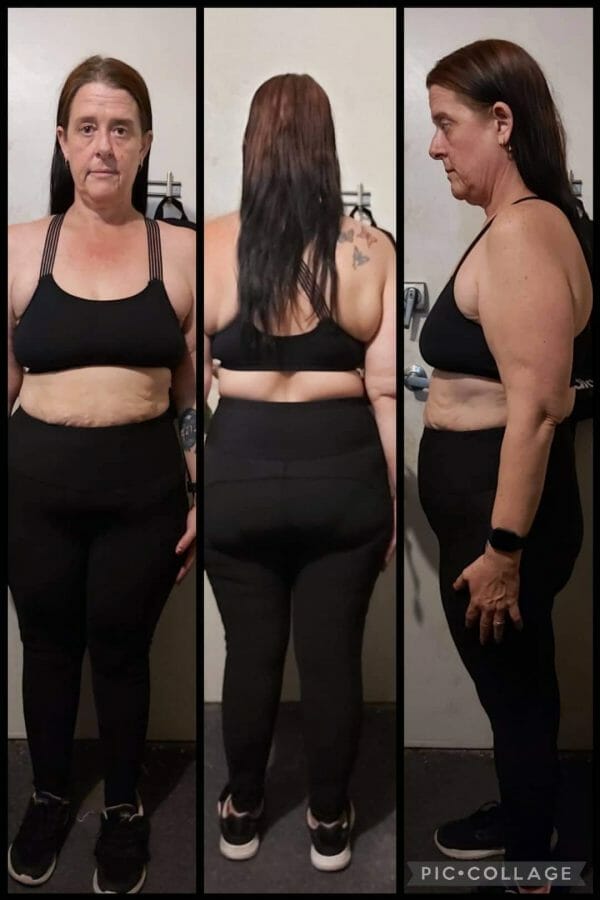 Samantha's Day
Breakfast: I usually start the day with green tea and lemon and I will usually have instant coffee.
Snack: I will then usually have a smoothie with added fruit and spinach and high protein Greek yoghurt and almond milk .
Lunch: Can be a wrap or a salad or a recipe of the Healthy Mummy App.
Dinner I do some batch cooking of the Healthy Mummy meals my family enjoy each week and I will make some of the new recipes from the App. We also have a DIY night where everyone does it themselves.
Snacks: I like pretzels and dark chocolate I also make a few of the snack of the App like weetbix slice and pizza scrolls.
Dessert: I'm really liking the Pannacotta recipe at the moment I also like to try the different cheese cakes.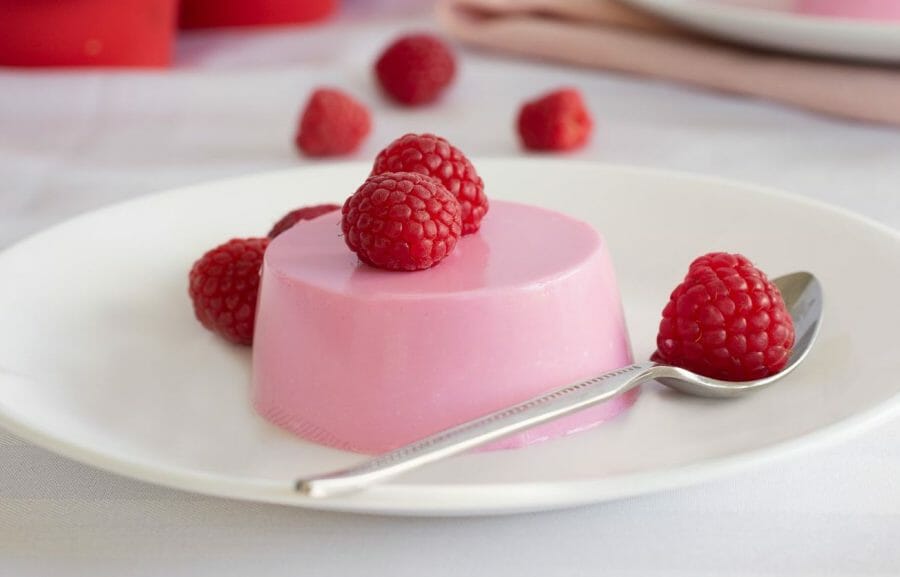 Get the recipe for Simple Panna Cotta here
From the hundreds of at home workout options in the Healthy Mummy App, Samantha's favourites are the Dance workouts and she also likes the Take 10 workout that can be stacked.
"I've recently started doing the workouts with weights'
Samantha's Top Tips
Tip 1 start slow yes it can be overwhelming take one small step at a time.
Tip 2 make small changes over time these will build to a lifestyle change and it will be part of your life and easier to maintain.
Tip 3 and probably my biggest of all tips is you have to eat that is something I had to learn. I had always thought staving my self I would lose weight how wrong I was. I have never eaten this much food and felt this good about exercise and my body before.
"My advice is do it for the right reasons do it for yourself and your own heath and take it slow don't expect it to happen in five minutes it will take time and work but it is most definitely worth it because I have never felt this fit and healthy in my life. Thank you Healthy Mummy."
Join Samantha on our 28 Day Weight Loss Challenge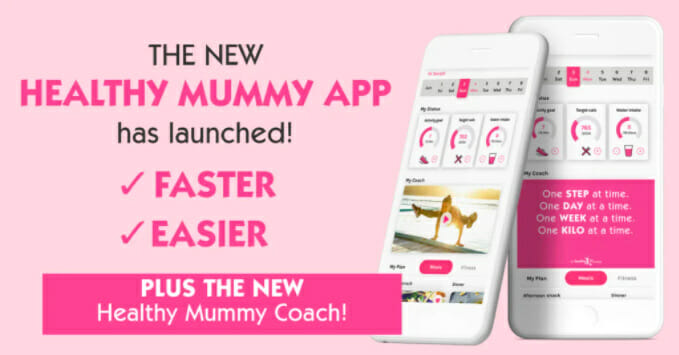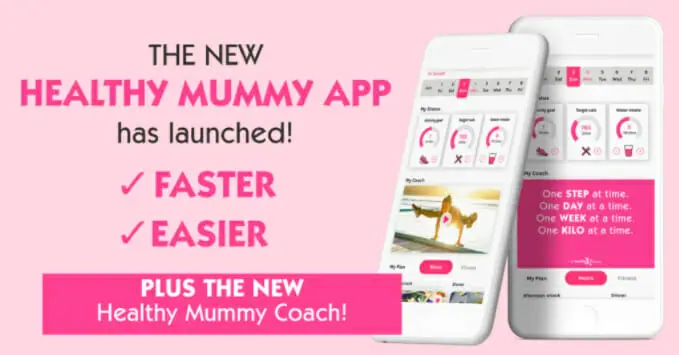 Want to shift your baby weight but feel like you have NO TIME in your day to exercise and eat healthily? That's where the Healthy Mummy's 28 Day Weight Loss Challenge can help.

Our Challenge entails: 
28 days of at home exercise routines (no gym needed) – with video instruction
Customisable and breastfeeding friendly meal plans
Time-efficient exercises for busy mums – under 30 mins
Challenge combines Pilates exercises with interval and circuit training (HIIT)
Suitable for basic to advanced fitness levels.
Home to thousands of EASY-TO-MAKE recipes.
To find out more on the 28 Day Weight Loss Challenge click here.