Mum makes 42 gluten free meals and snacks for $87.20
Elyse Lavern has shared with us how she makes cheap and healthy gluten free meals.Each serving works out at just over $2 a serve!
Elyse Lavern loves meal prepping.   This healthy mummy, who has been a 28 Day Weight Loss Challenge member for the last five years, has shared with us how she makes cheap and healthy gluten-free meals and snacks.
Each serving works out at just over $2 a serve!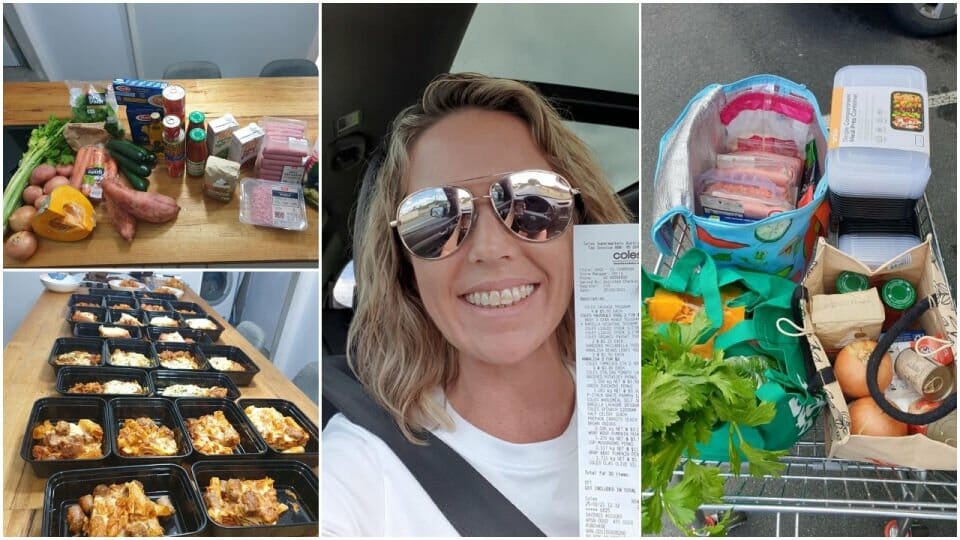 Elyse's Weight Loss
Elyse Lavern is a mum of 4 kids and has been part of The Healthy Mummy community since 2015. She has lost a whopping 42 kilos and is loving her healthy lifestyle.
"My overall health has changed completely, I no longer wake up with sore joints or exhausted. My blood pressure and cholesterol are spot-on, I'm fit and healthy and love life."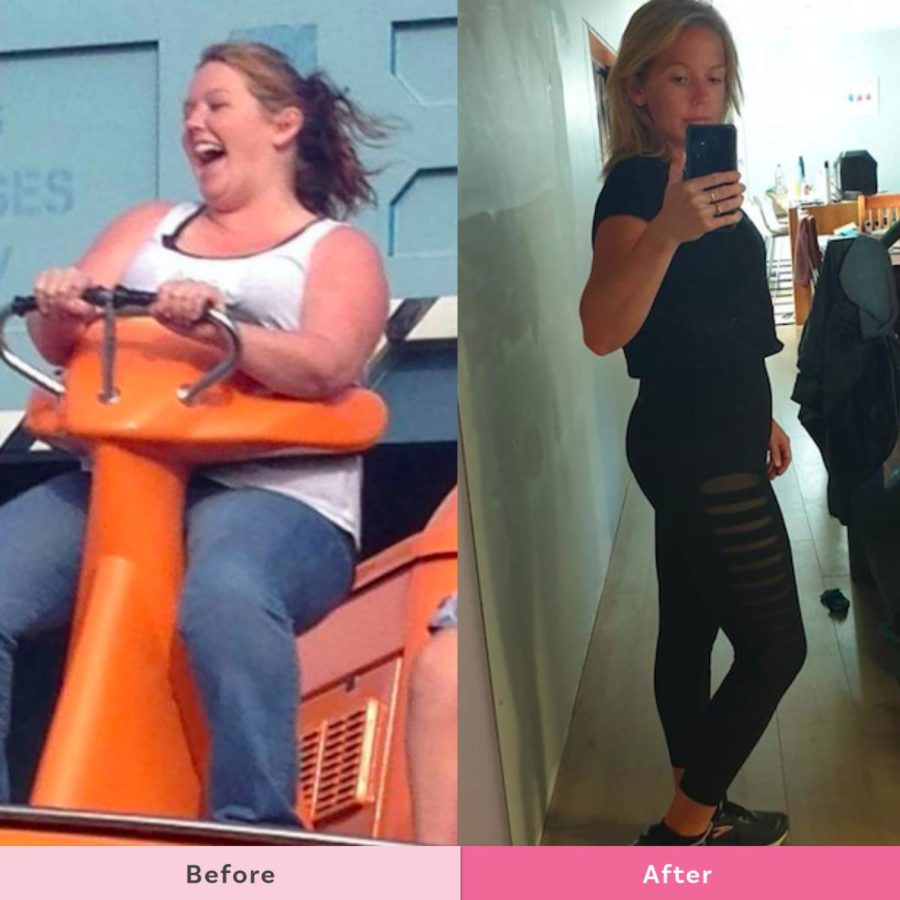 Elyse's AMAZING gluten free meals and snacks!
Elyse has embraced meal prepping as part of her new lifestyle to make sure there are always healthy meals ready for the whole family.
"For some, the kitchen is the last place you want to be at the end of a busy long day running after kids, or a tough day at work," says Elyse.
"I love to know I have a freezer stash of healthy meals for the nights I just do not have time.
"Now that I also work nights again, it's great to know that my family always have a healthy wholesome dinner when I'm not home to cook."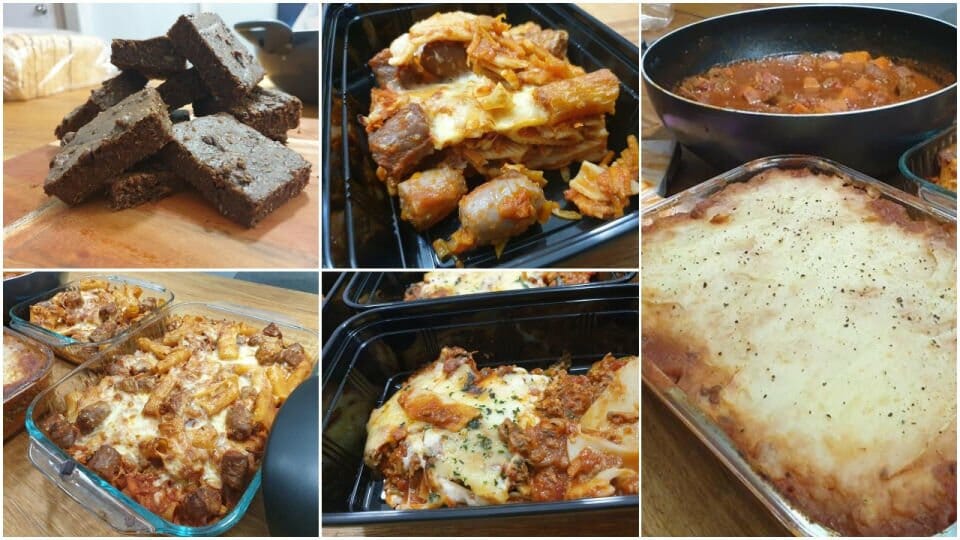 Elyse's meal prep:
Stovetop Lasagne x 6 serves. "Now this is a family hit I pack it full of veggies so even the non-veggie eater has a bulk lot of veggies with no idea and loves it. I have adapted the recipe slightly by using coconut milk, GF flour and GF lasagne sheets."
Lentil and vegetable cottage pie x 6 serves. "Another family favourite. This one is so good for the budget, great for using up those leftover veggies too instead of chucking them."
Sausage and vegetable pasta bake x 8 serves. "My kids and partner are always stoked when I make this one and it's the 1st freezer stash to disappear."
Sausage and sweet potato casserole x 6 serves. "This is perfect comfort food. I always allow a slice of sourdough to soak up all the goodness."
Zucchini Brownies x 16 serves. "I have tweaked it for my way of eating now by using almond flour and coconut flour and sweeten with monk fruit."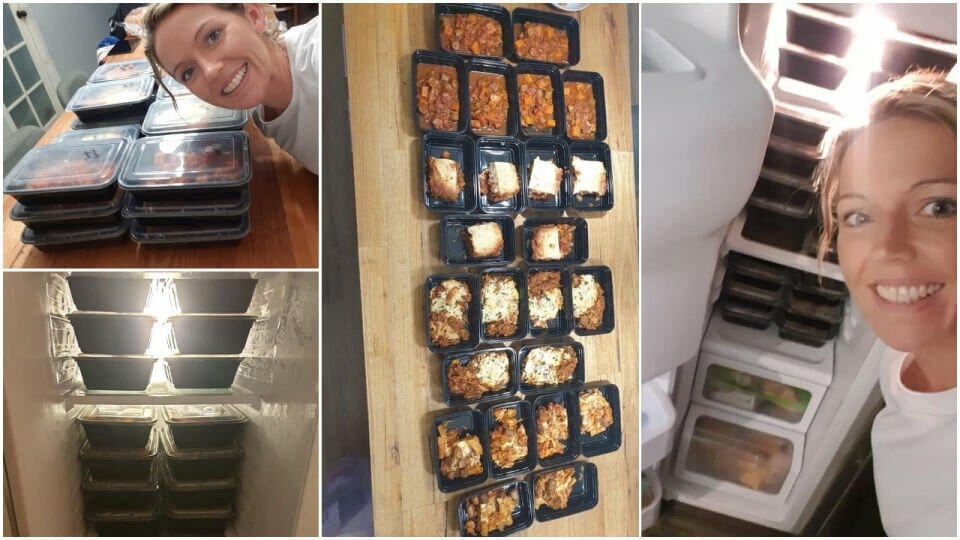 Elyse says, "Would you believe that cooking those meals and snacks cost $87.20 (Mines a little higher and would be cheaper if I didn't need the gluten free lasagne sheets and sweet potato wasn't as cheap as it was when I planned the meals).
"It only took me less then 2 hours! That's how quick and easy they are. I did prep each meal at the same time, so all veggies were peeled/grated, chopped and diced and put in separate bowls to make time management better."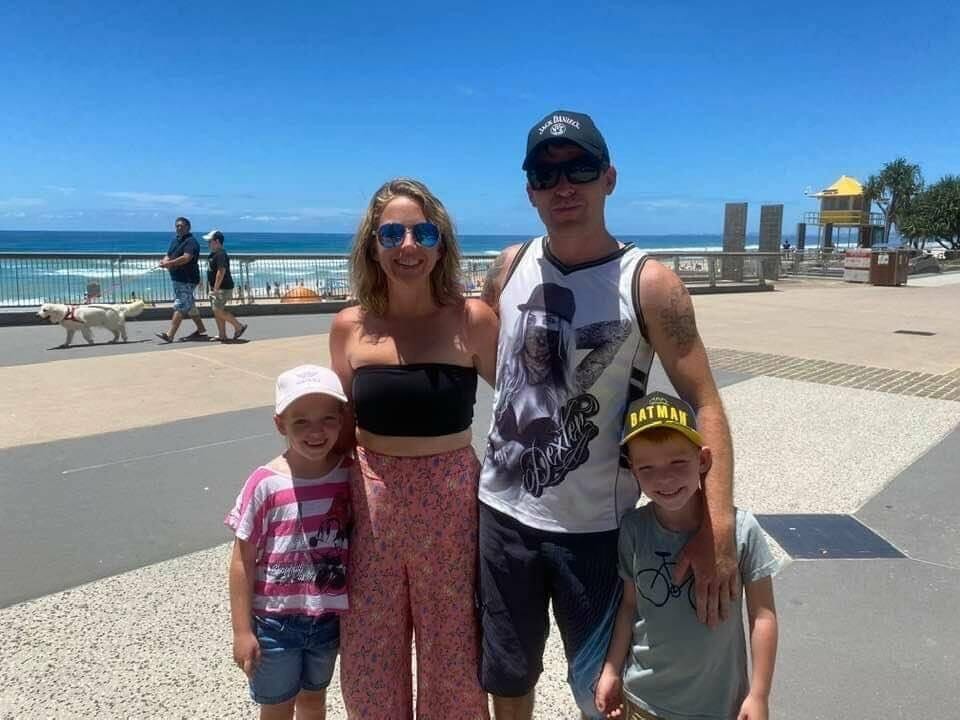 Elyse's tips for saving money
Meal prepping saves me both time and money.
By selecting cheap meals to bulk cook is a great way to keep that cost down.
By selecting meals that use the same meats e.g. Bolognese, Shepherd's pie and meatballs.
Make sure they are meals you actually like, there's nothing worse than cooking up a big soup or stew try it and not enjoying it.
The 1st shop is always the most expensive, only because you are buying all the pantry staples. Once you have those essentials in the pantry your shop cost will reduce.
The biggest money saver to me is having that stash in the freezer. When I work the nights, my family have no excuse to go and buy takeaway if I have a variety of meals in the freezer.
For more about Elyse's amazing weight loss journey click here.
For more amazing budget recipes, join the 28 Day Weight Loss Challenge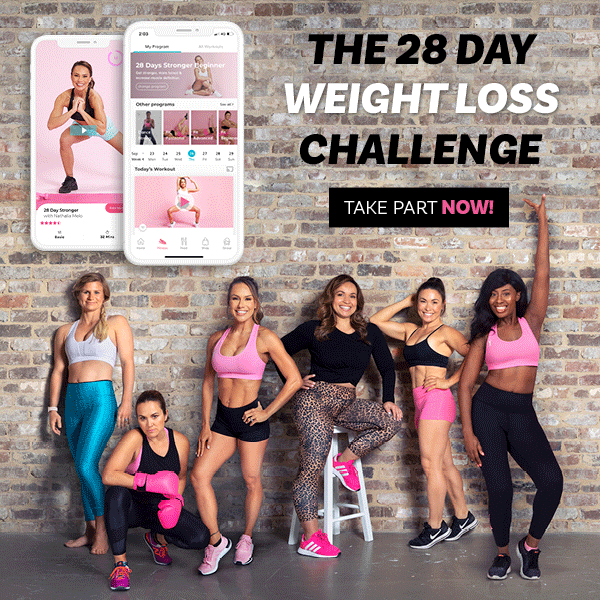 Want to shift your weight but feel like you have NO TIME in your day to exercise and eat healthily?
That's where the Healthy Mummy's 28 Day Weight Loss Challenge can help.
What do you get? You get access to:
28 days of at home exercise routines (no gym needed) – with video instruction
Customisable and breastfeeding friendly meal plans
Time-efficient exercises for busy mums – under 30 mins
Challenge combines Pilates exercises with interval and circuit training (HIIT)
Suitable for basic to advanced fitness levels.
Home to thousands of EASY-TO-MAKE recipes.
Find out more about joining the 28 Day Weight Loss Challenge.