Mum of 7 celebrates a year being a Healthy Mummy and losing 36 kilos!
Incredibly mum of 7 Amanda has dropped a whopping 36 kilos and 100 cms from her body in a year on the 28 Day Weight Loss Challenge.
Amanda you are incredible! She has completely overhauled her lifestyle with the help of the 28 Day Weight Loss Challenge and transformed herself both physically and mentally.
She says, "Never in my wildest dreams would I have ever thought that in less than 12 months I could completely turn my life around for the better."
Incredibly, the mum of 7 has dropped a whopping 36 kilos and 100 cms from her body.
Go Amanda!!!
See her amazing results and weight loss story below.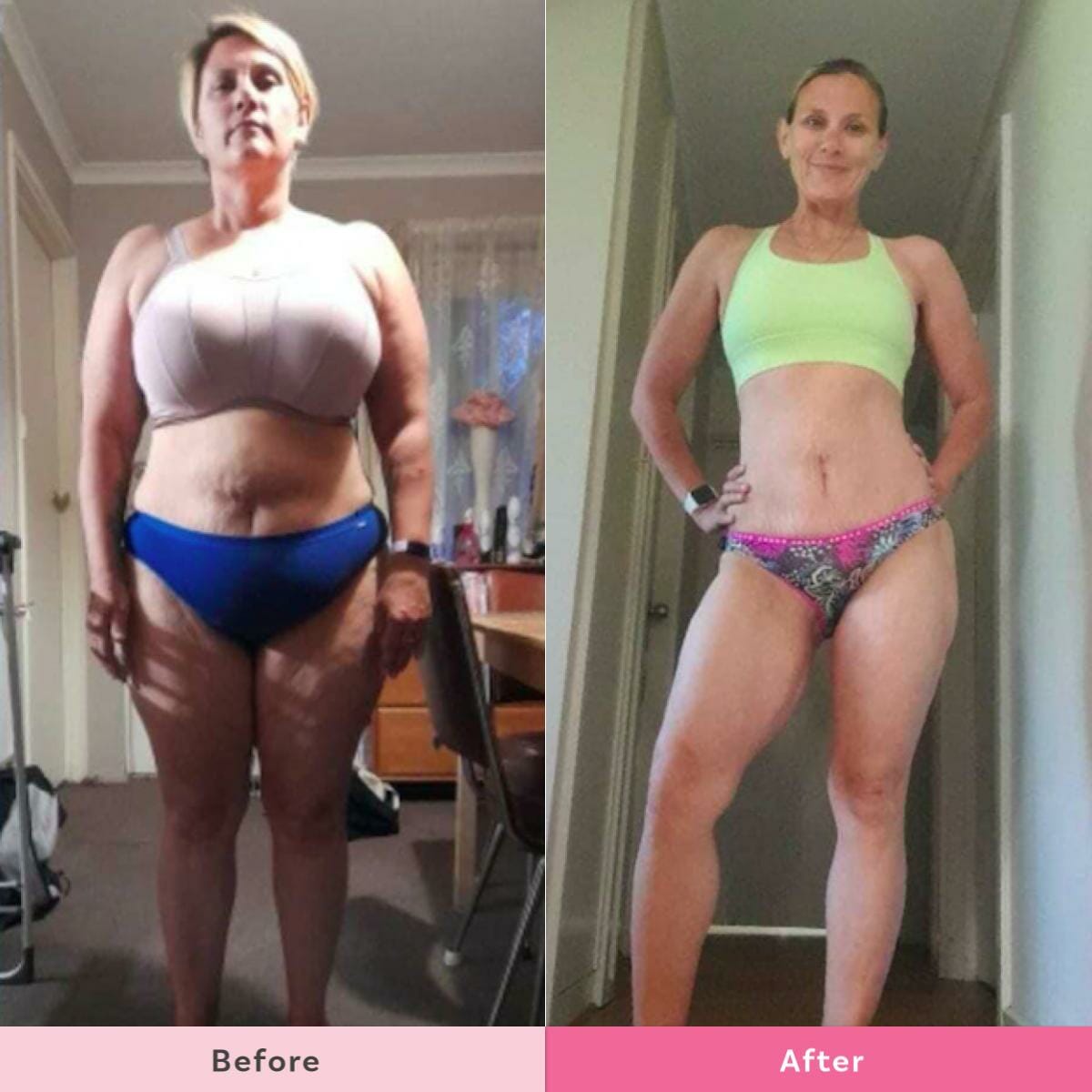 Amanda Grace is 42 from Adelaide in South Australia. She has 7 children with ages ranging from 26 to 3.
Amanda started her weight loss journey with the Healthy Mummy just over a year ago after attempting a few diets that never seemed to work. Amanda was determined to find the right healthy lifestyle that she could stick to in the long term.
She says "As a mother of 2 children with special needs I need to be around as long as I can for them so my daughter and my son are my driving force to better health."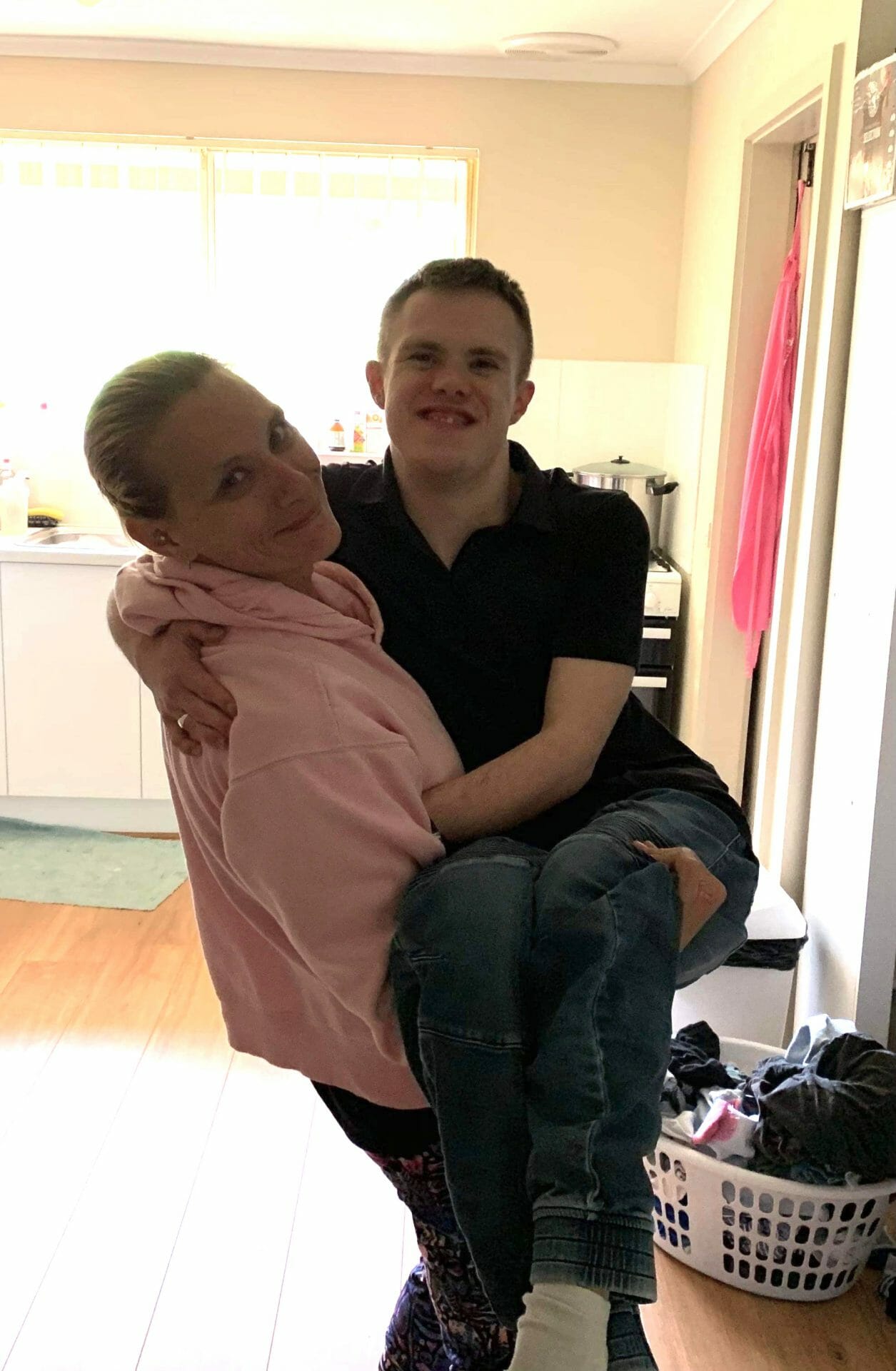 With the help of the Healthy Mummy App, Amanda kept things simple and straightforward and customised the meal plans to suit her and her family.
She says, "I know a lot of mums get overwhelmed when starting out but I wasn't one of them. I looked at the meal plan and swapped out things I knew myself or my family wouldn't eat for things I knew would work. I added in 2 Healthy Mummy Smoothies a day for those meals I knew I don't eat and added in supplements and just went from there.
Amazing, Amanda was able to lose 40 kilos in the first year! Admitting she put 5 kilos back on recently, she knows exactly what she need to do to accelerate her results and in the past week has lost another kilo.
"When I started my journey I was a size 20 and it was pretty snug, I'm now fitting into a size 6/8 so that's 6 dress sizes! I never thought about in like that – mind blown!"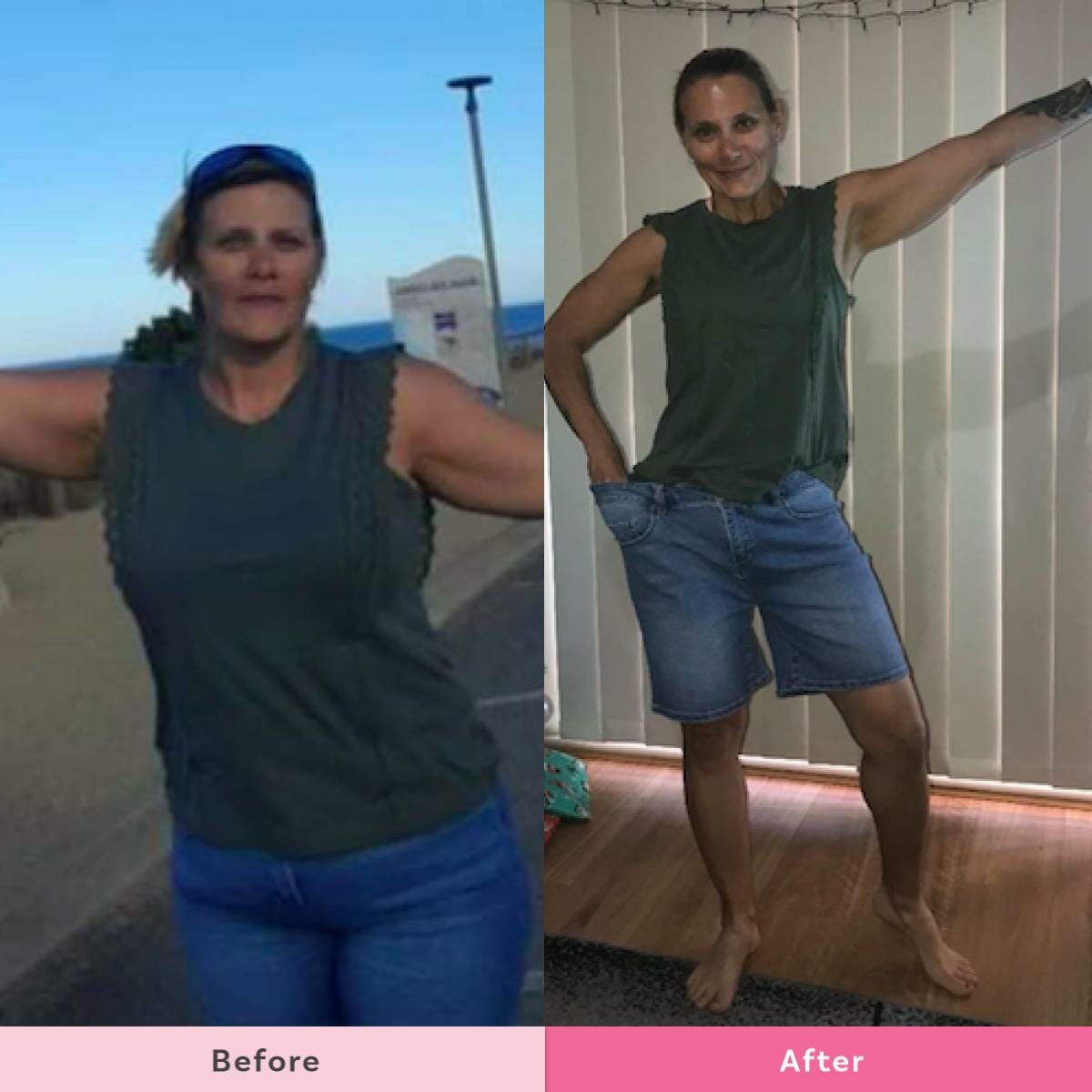 Losing in 5 kilo increments
"My goals when I started out were to lose the weight in 5 kilo losses. That way it wasn't so overwhelming. My big goal was to reach 65 kg. I'm now sitting at 60kg so I surpassed that which is amazing in itself."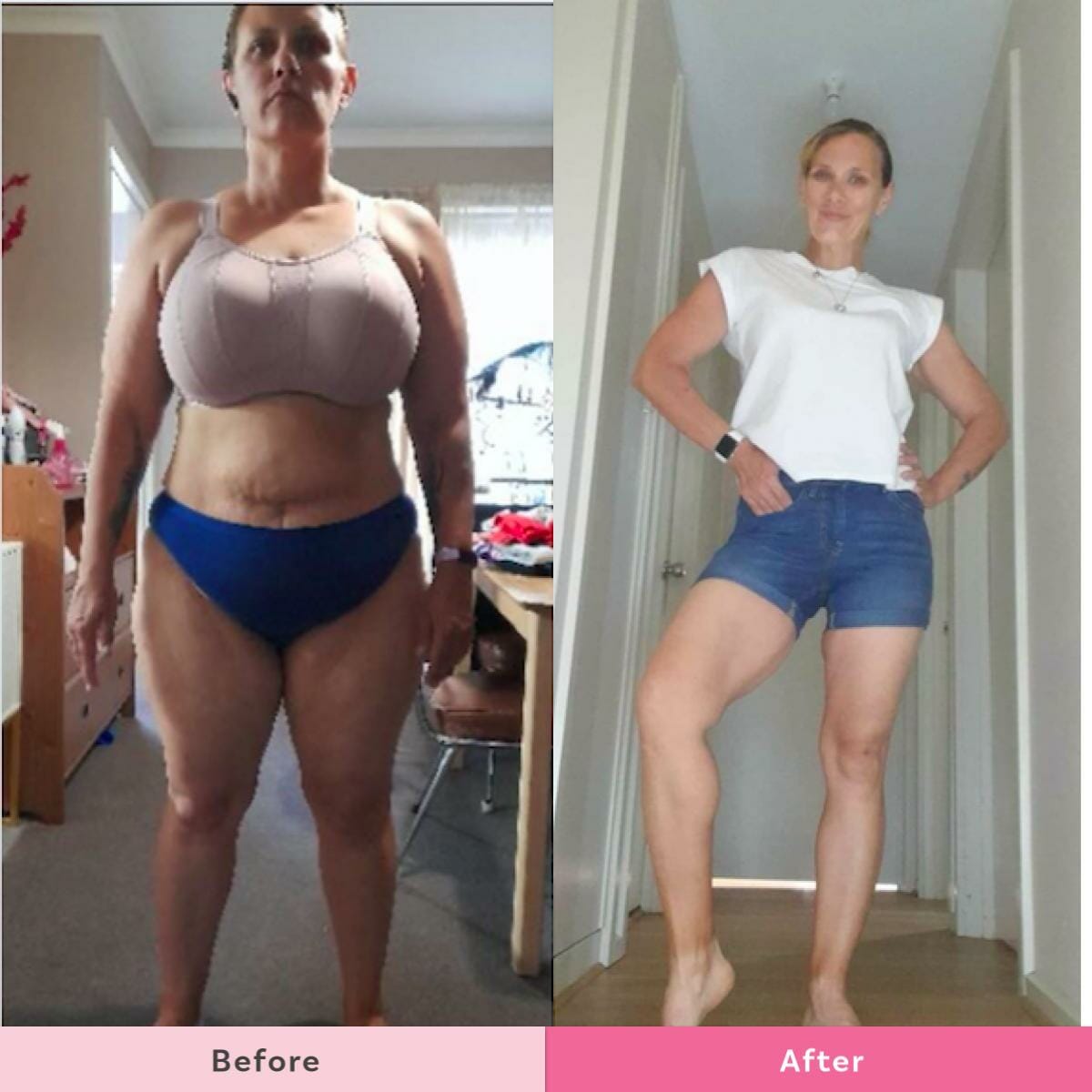 "I would never have had the confidence to wear these shorts in public 13 months ago that's a huge gain for me, let alone the improvements to my mental health and physical health. Everything has completely improved and I'll forever be a Healthy Mummy for life"
Recently Amanda shared pictures to the Healthy Mummy Community of herself and daughter two years ago.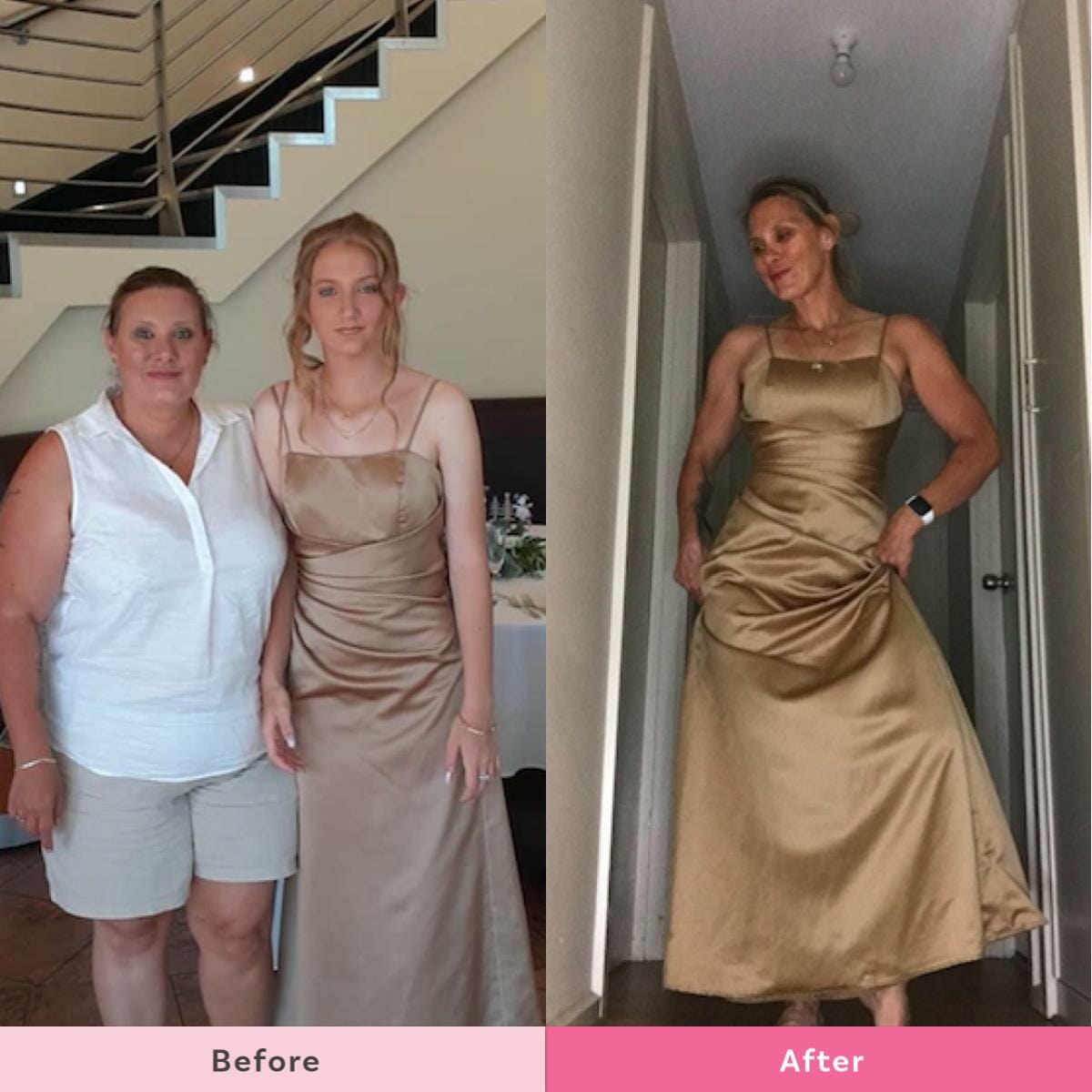 Amanda reveals that the pic on the left was taking 2 years ago at her daughters year 7 graduation.
"I was at my biggest I'd ever been and so uncomfortable in my skin. I tried so hard to find something to wear for my daughter's year 7 graduation and this was the only thing I found that even came close to respectable neat attire for such an occasion. Fast forward to now I fit into her dress!
"I smashed goals I'd set for myself out of the park. Why? Because I chose to put myself first and turn my health completely around. I now am so completely comfortable in my skin and learning to love aspects of myself that I thought were long gone."
Loving the benefits
Amanda has seen physical and mental benefits since losing the weight She is physically fitter and stronger and says she is the healthiest she's been in her entire adult life.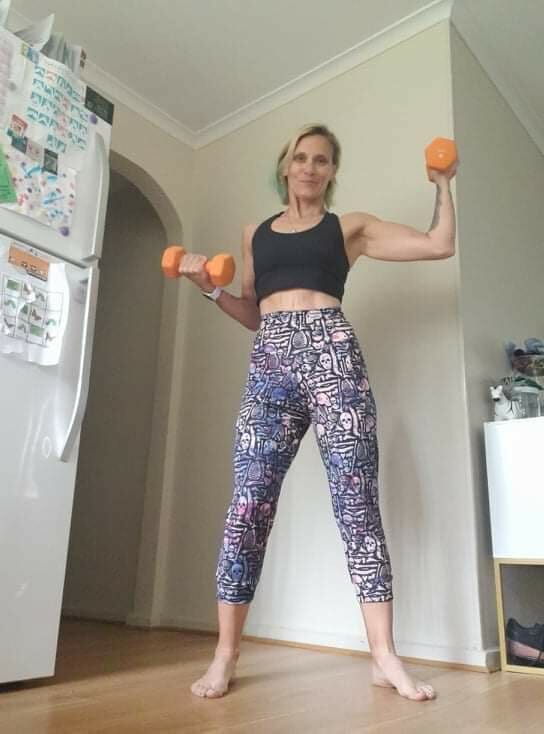 'My mental health has improved too. I'm happy in my skin learning to love aspects of myself that were long gone. I sleep so much better than I used to."
Consistency is key
"Yes for a time those scales didn't move but I stayed consistent with exercise and tried not to let it derail me but like with everything they eventually started moving again so consistency was my key."
Amanda can't believe the change in herself when she looks at pictures taken just a year ago.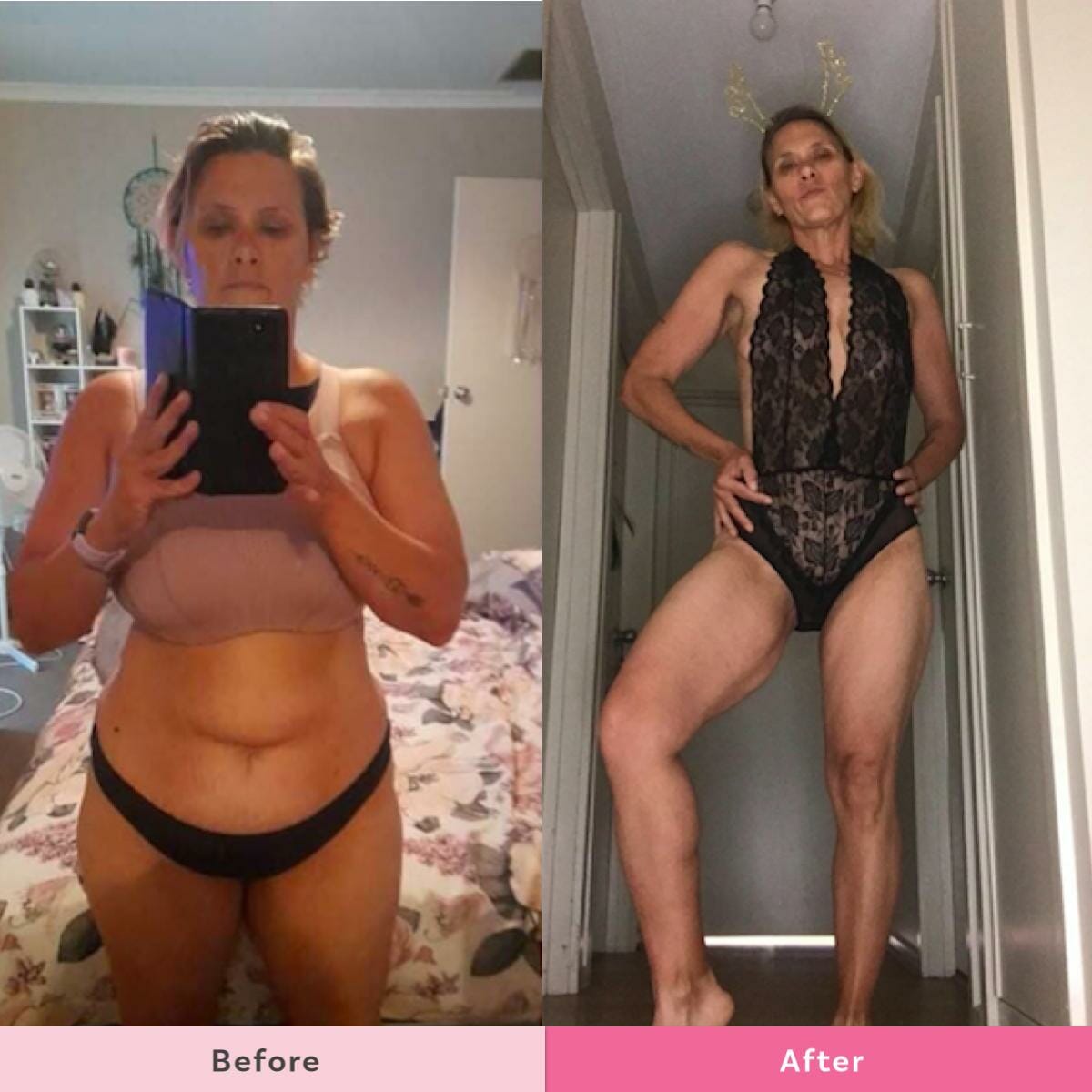 "This is a comparison from a year and 2 days ago to today. I'd forgotten how much my stomach has changed in a year. I'd had this black teddy in my draw for quite awhile and forgotten about it cause it never fit well. Guess what it does and it's a little loose to be completely honest guess who needs to go shopping again! Good excuse I'd say"
How Amanda stays on track and motivated
"I'm a routine based person and like thing to run to a schedule. That in it'sself helps keep me on track. My motivation comes from somewhere deeper in myself that pushes me forward to what goals I have for myself or family."
Amanda's Favourite Healthy Mummy Recipes
"Theses are to name a few there are so many amazing recipes on the app."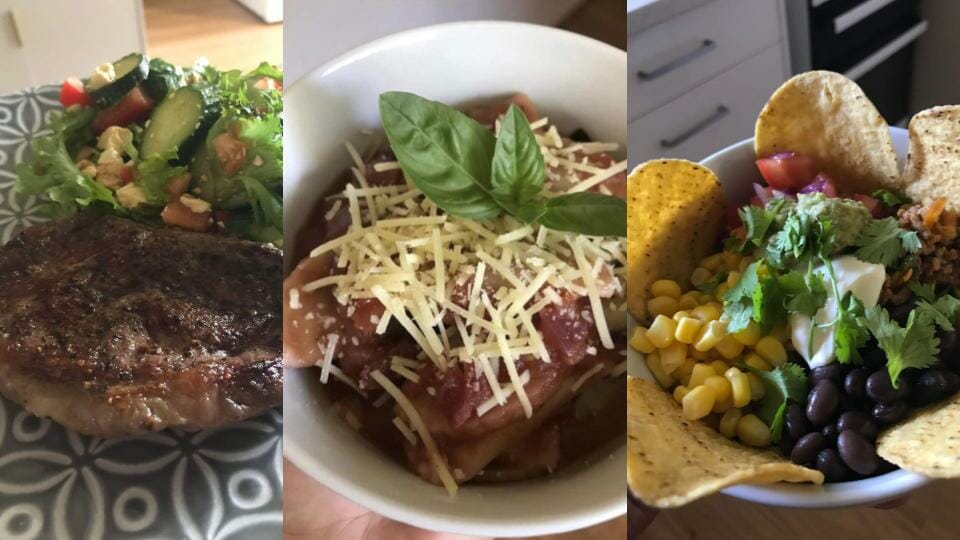 Heather hot dogs
Slow cooked Mac and cheese
Beef burgers
Taco nourishing bowls
Steak with Greek salad
Amanda's go to app workouts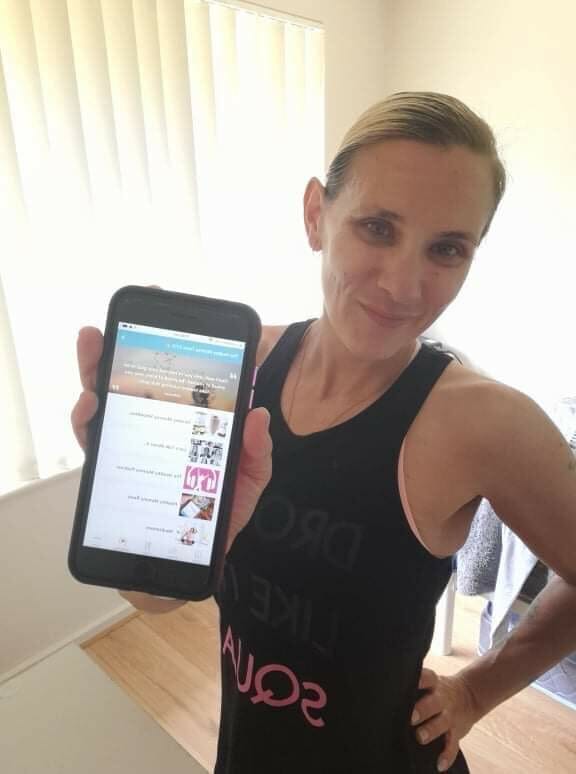 Take 10 step workouts
Long play intense kickboxing
Long-play total body Hiit
Amanda has also incorporated some key Healthy Mummy weight loss products that have helped and supported her on her weight loss journey that has led to her amazing results. Amanda uses the Premium Smoothies, Metabolism and Apple Cider Vinegar tablets and Control and Carb X.
"And definitely super greens, a little boost of energy that I can't live without.'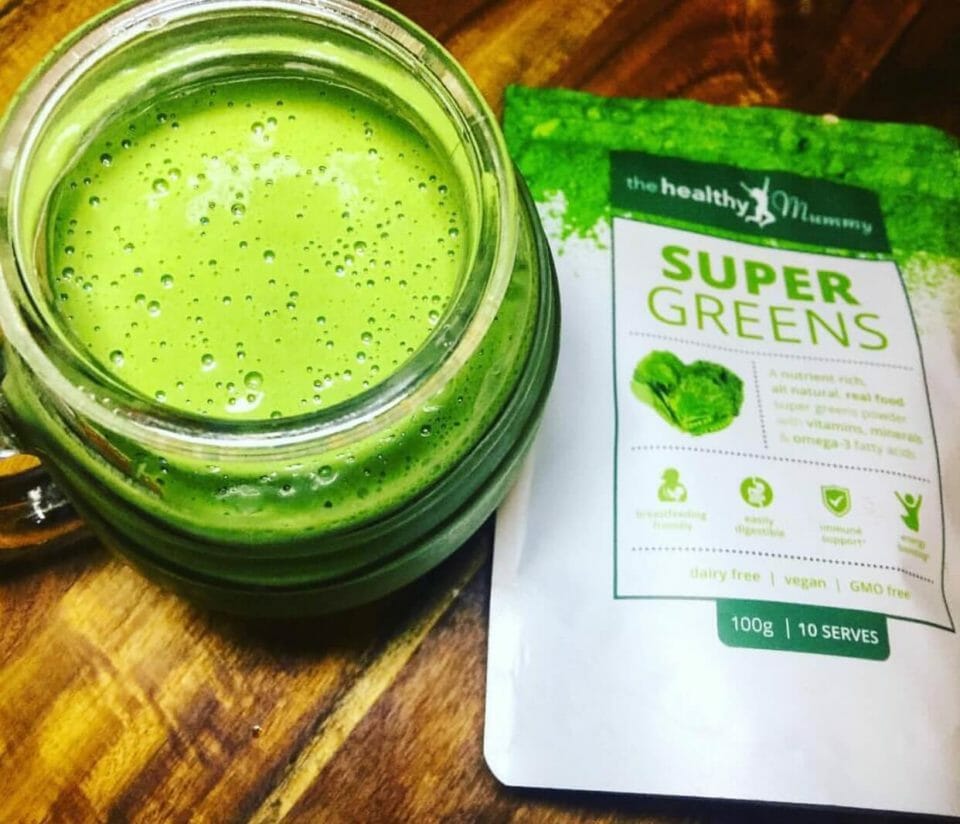 Amanda's Top Tips for Success
Make sure to make your plan simple, that way it's easier to stay on track consistency will work.
Make a routine that works for yourself and your family and apply it everyday, that way it becomes second nature.
"Everyone may stumble that doesn't mean give up. It was a lesson, learn from it and keep striving for your goals. This last year has been my biggest lesson I'm learning everyday."
Join Amanda on the 28 Day Weight Loss Challenge TODAY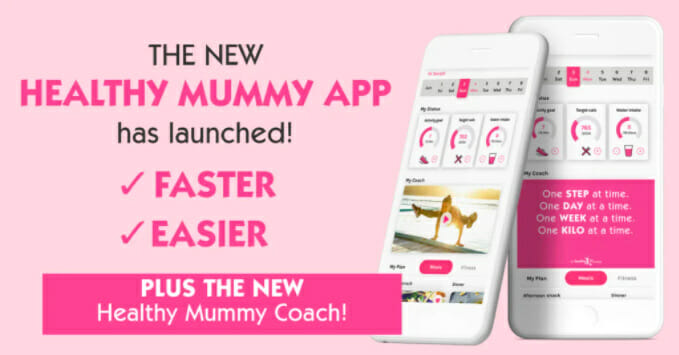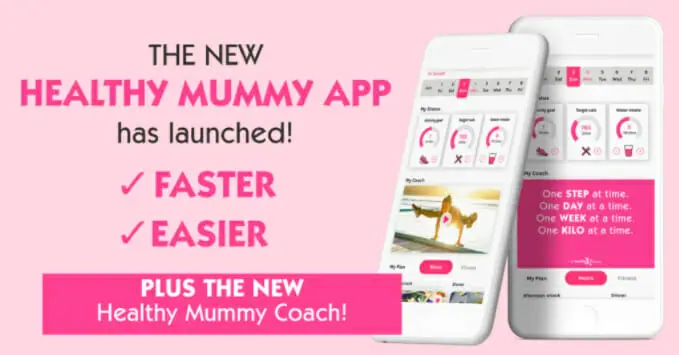 Want to shift your baby weight but feel like you have NO TIME in your day to exercise and eat healthily? That's where the Healthy Mummy's 28 Day Weight Loss Challenge can help.

Our Challenge entails: 
Fully Guided Daily Fitness Program with over 500 Workout Videos – NO equipment needed on 80% of workouts
Over 500 workout AT HOME videos. Chose from Boxing, HIIT, Tabata, Yoga, Dance, Post Baby, Weights, Baby Wearing, Strength, Advanced Fitness, No equipment AND MORE!
Weekly nutritionist developed, fully customisable, family friendly meal plans
Over 5,000 easy and budget friendly recipes at your fingertips
Daily motivation and support from MyCoach and MindPower features
24/7 support from our private support groups
NEW Wellbeing section with Self Care videos, Mental Wellbeing Videos, Meditations and Podcasts