"I'm my lightest in 11 years." A mum's life changing 21.7kg weight loss.
Real mum Liz celebrates weighing her lightest in 11 years after following The Healthy Mummy 28 Day Weight Loss Challenges and how she is ready for a new summer swimsuit!
Mum Liz Martinovic's 21.7kg weight loss has been a life-changing experience.
After struggling with weight gain from years of unhealthy eating followed by years of unsuccessful fad dieting, she finally found a weight loss program that really works.
Now at her lightest weight since her wedding day 11 years ago, she is excited to share her weight loss story below.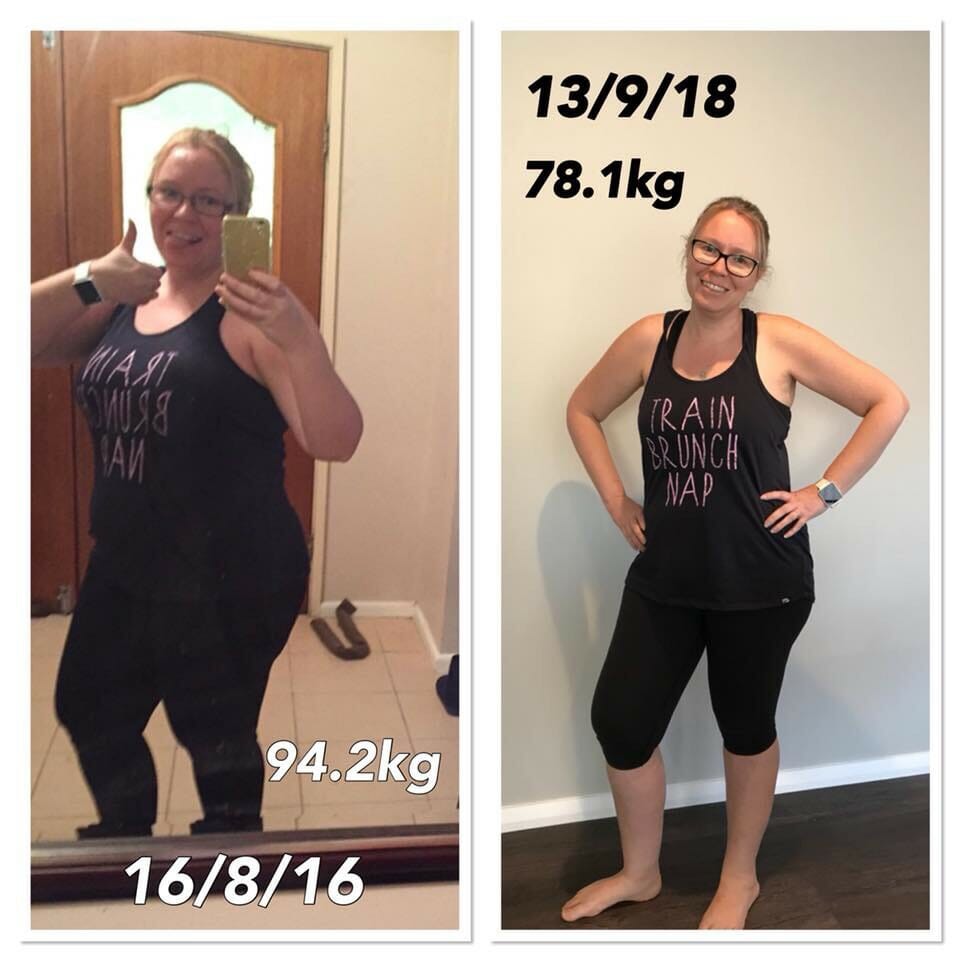 Liz's weight loss journey
Before discovering The Healthy Mummy 28 Day Weight Loss Challenges, it was not uncommon for Liz to have pizza, hamburger and chips up to three times a week!
She says "Don't get me wrong, I still enjoy those things. But now I might have it once a month.
"I had tried many weight loss programs"
After gaining unwanted weight Liz says "I tried many weight loss programs. I have tried pills and potions, low carbs, high protein, soups and starvation.
I have even tried the ones where all the work is 'done for you!'
But not one of these FAD DIETS worked!
Not one gave me long term results. Not one taught me how to fuel my body with healthy alternatives. Not one was budget or family friendly.
This is where The Healthy Mummy 28 Day Weight Loss Challenge is different."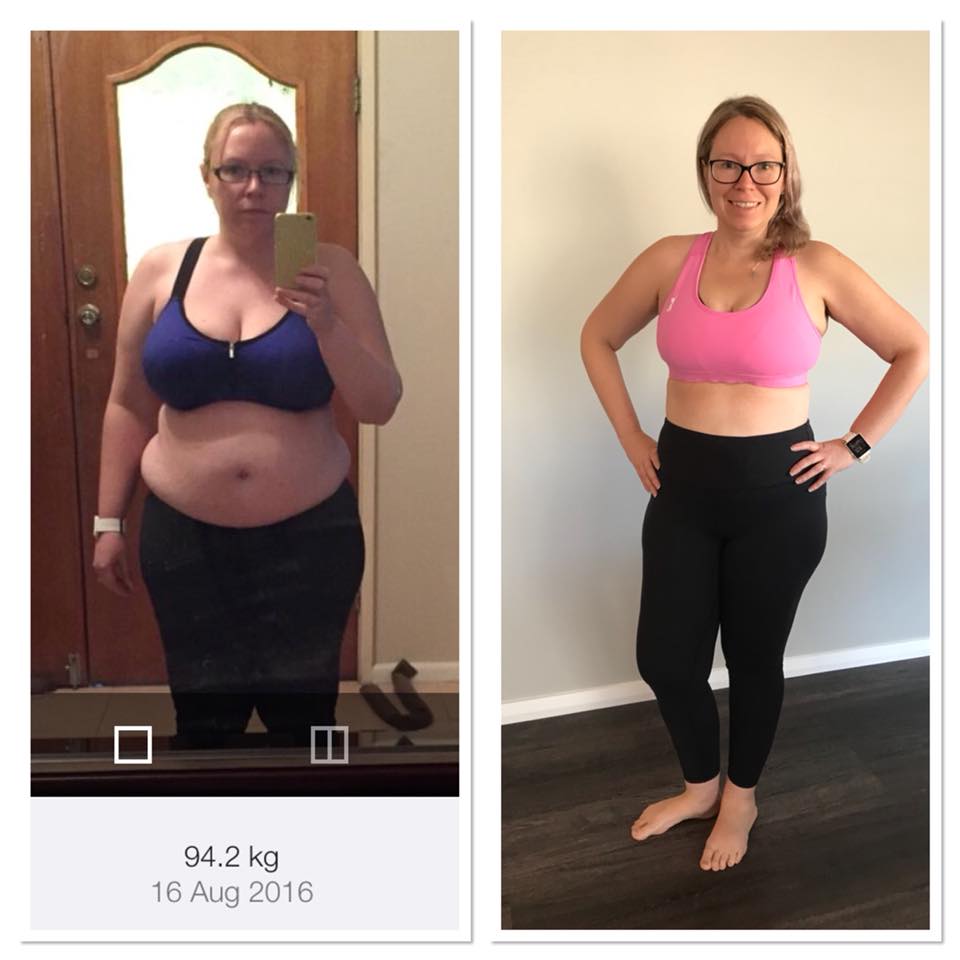 Weight loss results
At her heaviest Liz weighed 99.8kg. Today she weighs 78.1kg. That's a 21.7kg difference.
She says "I have not weighed this little since my wedding 11 years ago, and I have never been this fit in my life!
The Healthy Mummy has given me a plan, structure, something that is sustainable and realistic
I have gone from eating takeout almost every day of the week to following a nutritious meal plan that fuels my body!"
Enjoying tasty, nutritious food and lots of it!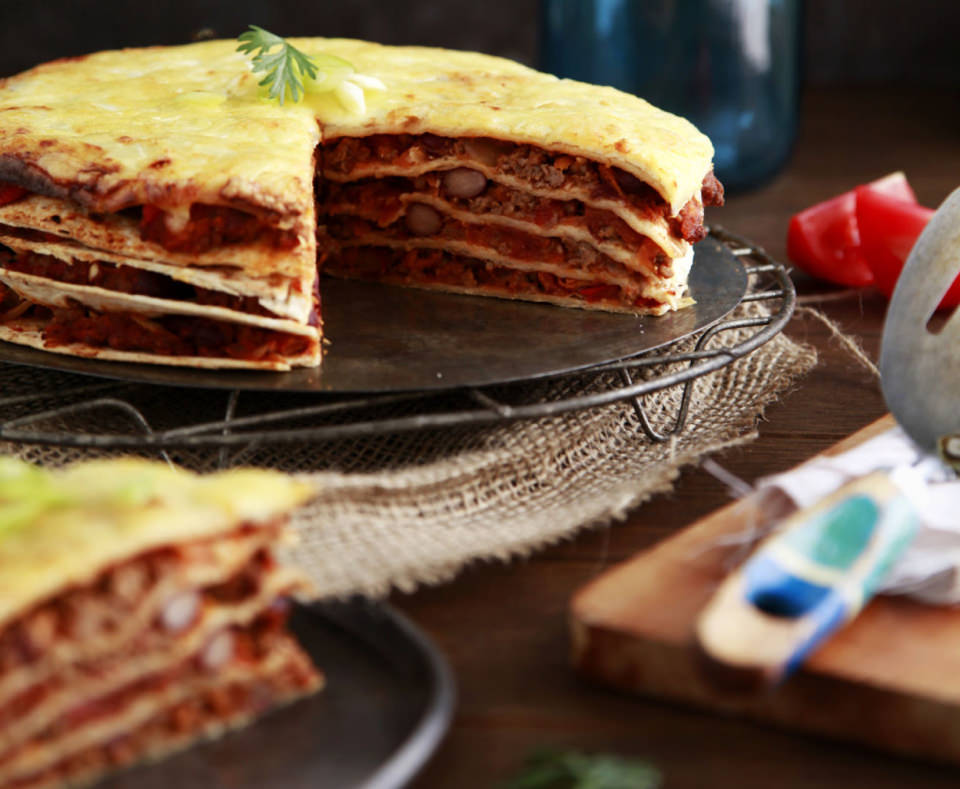 Since following the 28 Day Weight Loss Challenge meal plans Liz says "I have found so many amazing recipes that taste so delicious.
I never feel like I am missing out on the so-called 'good things.' I actually don't even crave those things anymore!
It is crazy the amount of food I eat now and lose weight! And as a bonus, I can have my cake and eat it too!".
Bring on Summer
With only 3kgs to go before reaching her goal weight, Liz has never felt better and is excited about summer.
She says "Bring on a brand new swimsuit at the beach and no more hiding behind board shorts!
Loving my new life. No more summers hiding behind big baggy clothes. And no more getting puffed walking up a couple of stairs. When I look in the mirror I no longer hate what I see! I have never felt better!
I am so close to my goal weight, anything after that will be a bonus!
So much has changed, I love the Healthy Mummy, my kids love the Healthy Mummy, even Hubby loves the the Healthy Mummy!
"The Healthy Mummy has given me my life back!" 
Liz says "I can not imagine daily life without the Challenge
My children just said to me last night, 'Mama, I'm happy that you are getting healthy!'
Thank you Healthy Mummy for helping me become a healthier role model for my children".
Wow, Liz! The Healthy Mummy team are THRILLED with your results and your 'no going back to the old ways' attitude.
We think you look absolutely fantastic and can't wait to see your rocking that new swimsuit this summer.
Are you ready to become a Healthy Mummy?
Inspired by Liz's story? If you are wanting to lose weight and improve your energy – not to mention – help improve your overall health and wellbeing – our 28 Day Weight Loss Challenge is an awesome program to check out.
Our 28 Day Weight Loss Challenge includes:
28 days of at home exercise routines (no gym needed) – with video instruction
Customisable and breastfeeding friendly meal plans (including 7 Day Cleanse)
Time-efficient exercises for busy mums – under 30 mins
Challenge combines Pilates exercises with interval and circuit training (HIIT)
Suitable for basic to advanced fitness levels
Home to thousands of EASY-TO-MAKE recipes!
To learn more about our 28 DAY WEIGHT LOSS CHALLENGE CLICK HERE or purchase our Smoothies.