These mums have lost over almost 130kgs combined and are loving their new life!
We love to celebrate the success stories of our lovely mums. Today we celebrate the incredible weight loss of these six mums.
We love to celebrate the success stories of our lovely mums.  And today we celebrate the incredible weight loss of these mums who are following The Healthy Mummy 28 Day Weight Loss Challenge and loving the smoothies.
Six mums amazing transformations inspire us all
Phoebe Phillips – lost 33kgs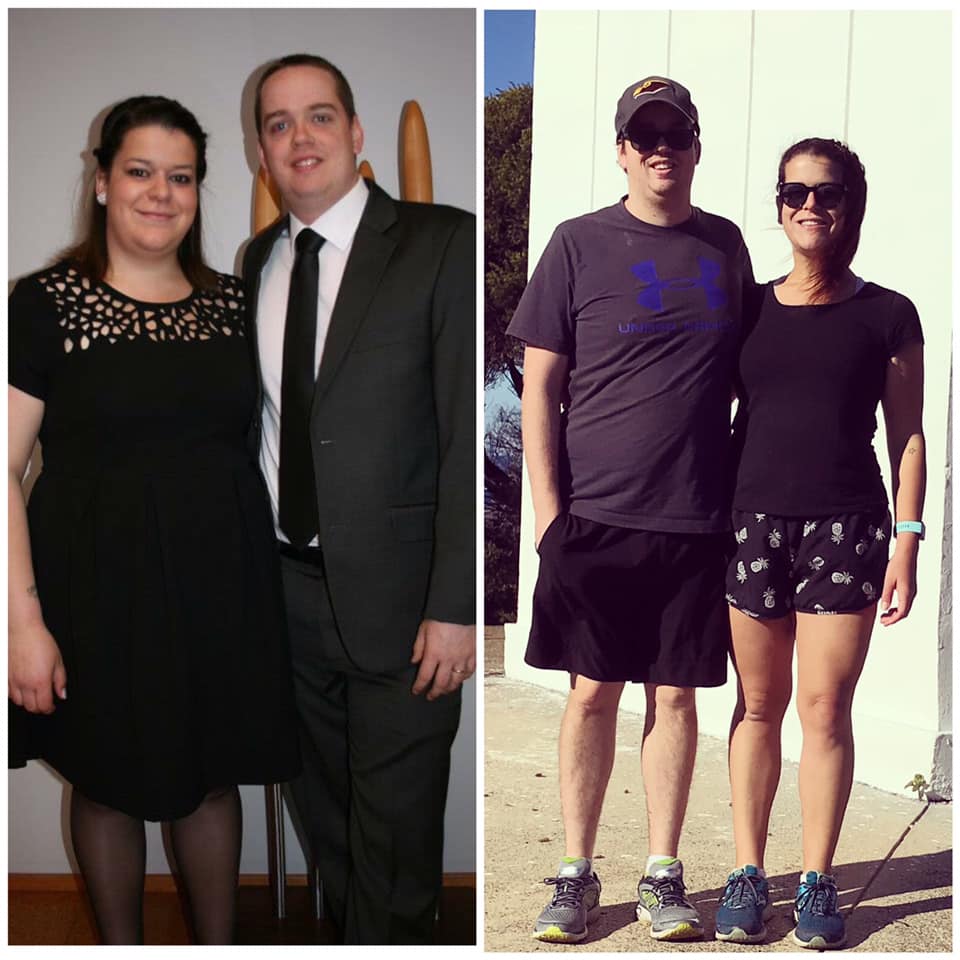 "On the left, it's 2013. We have one child. We are both super uncomfortable about having our photo taken. Both super overweight. Both unhappy.
On the right, it's 2018. We've found The Healthy Mummy. We have FOUR children. Both lined up to have our photo taken by my 7-year-old. Both Happy. Both Healthy.
Combined my husband and I have lost 50 kilos! Whilst I follow the 28 Day Weight Loss Challenge, he benefits from eating all the healthy food, having the smoothies for breakfast (yes, partners can have them too. His favourite is the vanilla) and getting out and being active with our children!
And not only have both of us benefited from finding The Healthy Mummy, but our children also have too! They all eat healthy, nutritious foods and get to have both parents extremely active in their lives."
Stacey Gittus – lost 20kgs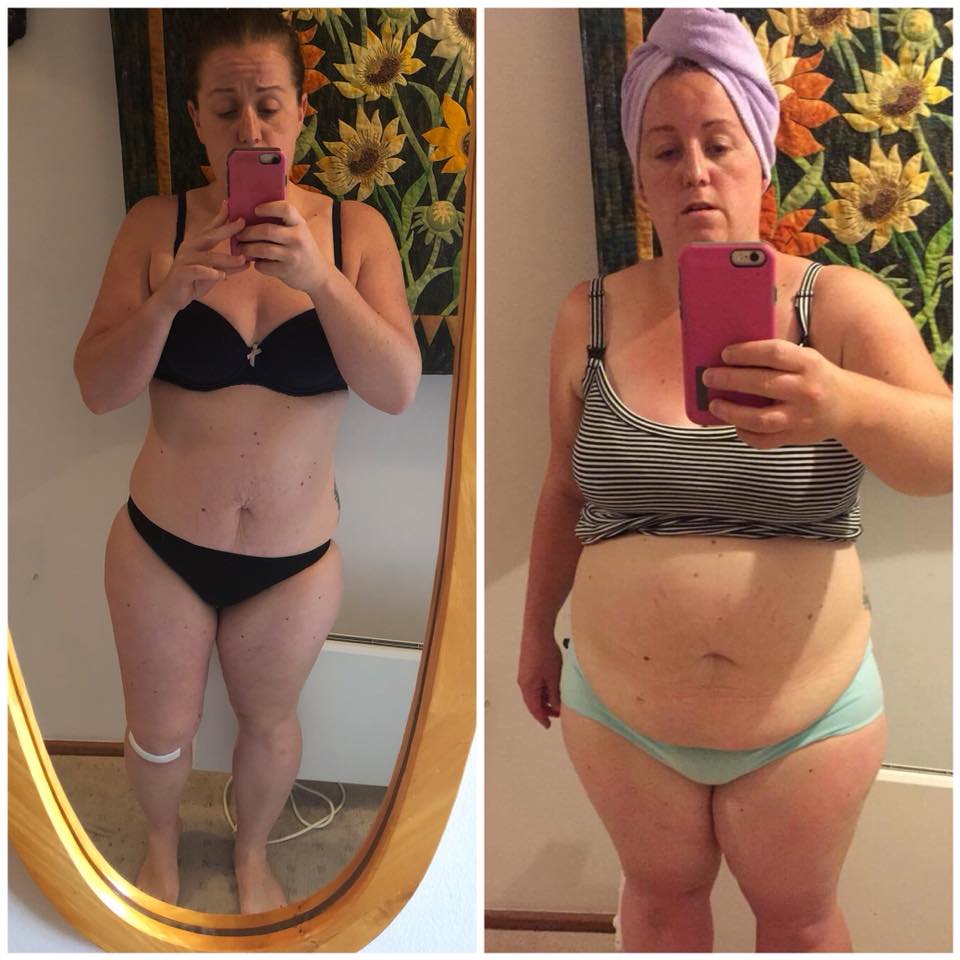 "I've been slowly plodding along in the background the last 10 months but The Healthy Mummy has been in my life since January 2016. Since then I've lost & maintained over 20kgs.
I'm a busy working mum to three with special needs & 2018 has been a roller coaster of trying to get the balance right. At the same time, I've been having an ongoing battle with my mental & physical health.
But on Sunday it all culminated with a trip to emergency with a torn meniscus cartilage in my left knee. Emergency surgery on Monday & I'm now on the long road to recovery.
This old overweight mummy would have loved the prospect of being forced to sit on the couch & rest. But for me now, the struggle is huge! The mental toll is already setting in & it's only day four! I'd settle for a walk at this point.
I absolutely know that as long as I focus on my food, I'll survive.
I'm also wallowing that I've had to give up on doing my 3rd Point to Pinnacle event.
Things before The Healthy Mummy I'd have never factored into my life!
These days the scales don't really budge & my life limits my exercise time, but no matter what is going on, The Healthy Mummy is always there!"
Brooke Jones – lost 11kg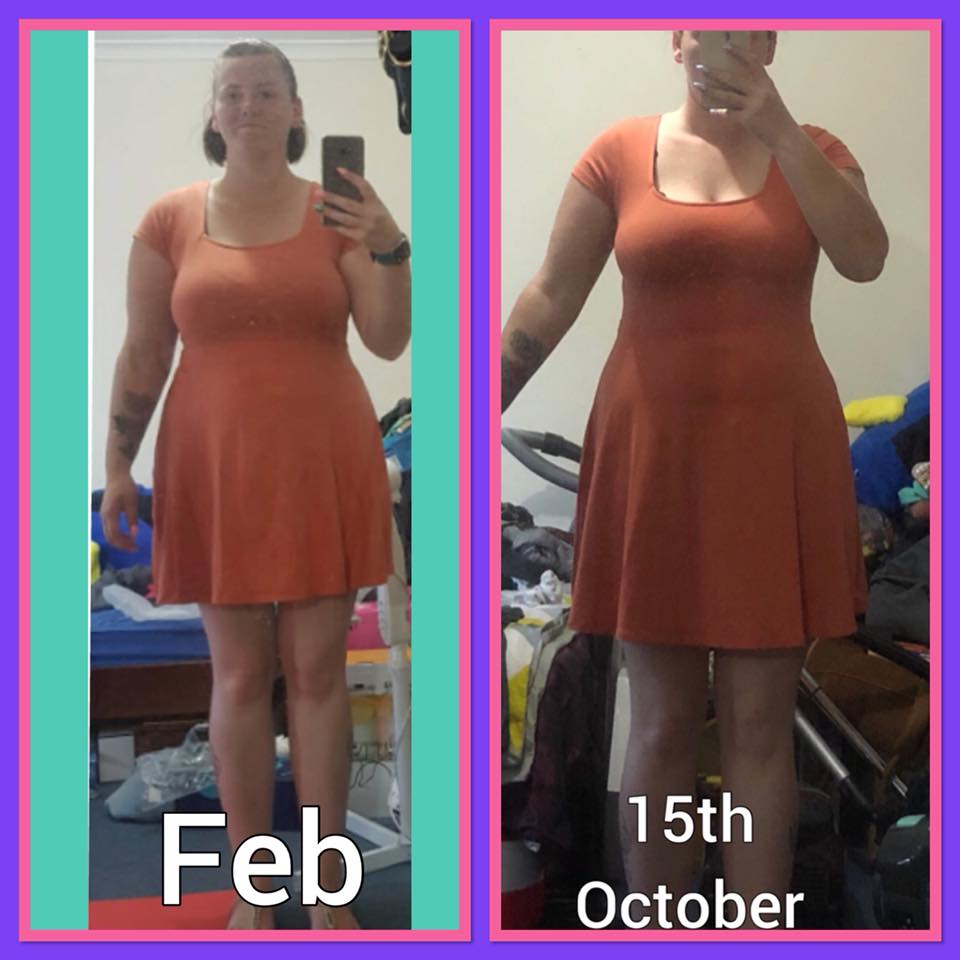 "The first person was so lazy just binged ate whenever did nothing but be a couch potato.
The second person goes to the gym four times a week for half hour, eats healthier when I'm allowed, no longer drinks heaps of alcohol two days a week … I feel and look FANTASTIC!!! And that's all thanks to The Healthy Mummy and the support that goes with it … Thank you to every single one of you ladies."
"I love the challenges because you can do them on your own and at your own pace and even better doing them wherever is best for you… They help me achieve my goals by following there awesome as meal plans and exercise hub weekly .. I absolutely love The Healthy Mummy community everyone is polite, lovely and so supportive in my journey I wouldn't have it any other way X"
Fave meals – They would have to be
Ham veggie and cheese pita pizza
Potato topped savoury mince pie
Brooke's top three tips!
Tip 1 – Never give in and never give up
Tip 2 – Believe in yourself before people believe in you
Tip 3 – (best tip of all) Just have fun and enjoy yourself
Zoe Brooks – lost 26kgs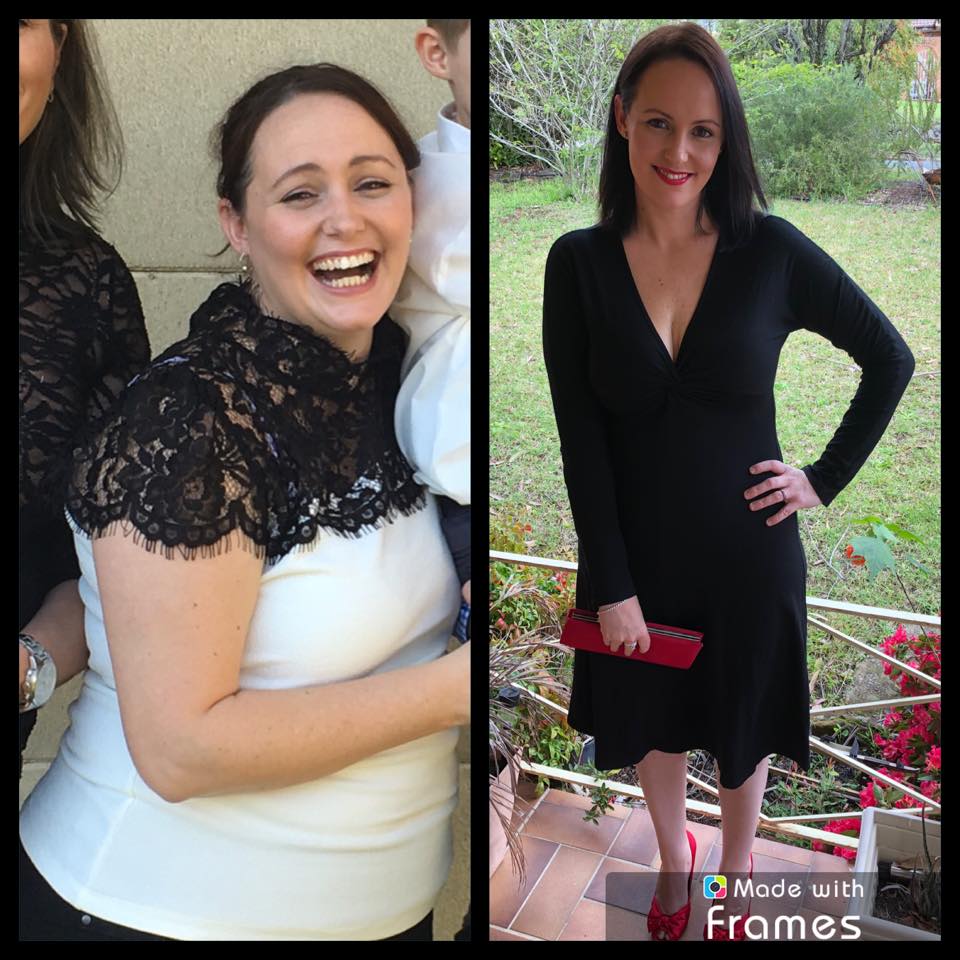 "Hi, I'm Zoe and in March this year I had two close friends decide not to include me in there exercising group. I was heartbroken that they were excluding me. So from that moment, I decided to do this on my own. I wasn't going to let anything stop me. I soon realised that I wasn't alone, I had the support of thousands of women in The Healthy Mummy.
Today I'm 26kgs lighter, more confident, fitter, healthier and loving life. 
I can't thank The Healthy Mummy enough.
I can't rave about The Healthy Mummy enough. It's not just about losing the weight, it's been about becoming healthy, being a role model for my children and learning that I can say no to myself.
I have followed Healthy Mummy recipes since March. I couldn't afford to join at first so I purchased eBooks and I brought recipe books and used the free recipes. I use Healthy Mummy smoothies, greens and now the protein powder.
Shop Healthy Mummy products here.
But I've finally become a member and it's been the best thing I've ever done. I love that whatever craving I want, there is a healthier option. So my cravings are always satisfied.
I'm a swimming teacher so generally, my body is on show. Since losing the weight everyone asks me how I did it and I love that I can proudly say Healthy Mummies: I now have so many of my work colleagues and friends following too."
Ebony O'Connor – lost 24kgs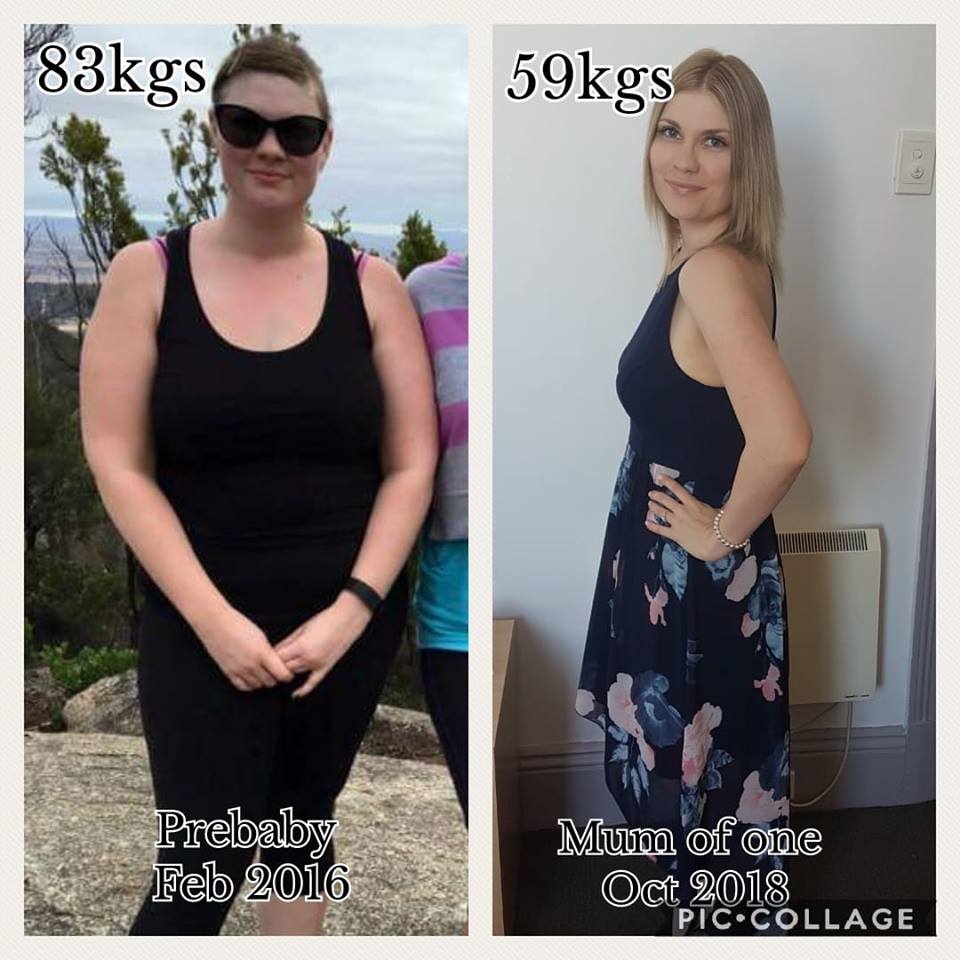 "83kgs unhappy to 59kgs with loads more confidence and loving life! 
This photo was taken at my friend's wedding last Saturday. Thank you The Healthy Mummy!!
24 years old, a mum to an 18month old and the fittest, healthiest I've ever been! I've been having a Healthy Mummy smoothie daily for breakfast and doing the 28 Day Challenges. I love how simple and family friendly the meals are! I have gone from 83 kgs post-baby weight to 59 kgs! 
I've always struggled with my weight since I left high school at 16, and I have been on antidepressants since. I always fueled my body with very unhealthy food and hated exercise until NOW! I'm following a healthier lifestyle for my son, for my fiancee and most importantly for myself. I am proud to say I am a Healthy Mummy!"
Caren Reynolds – lost 15kgs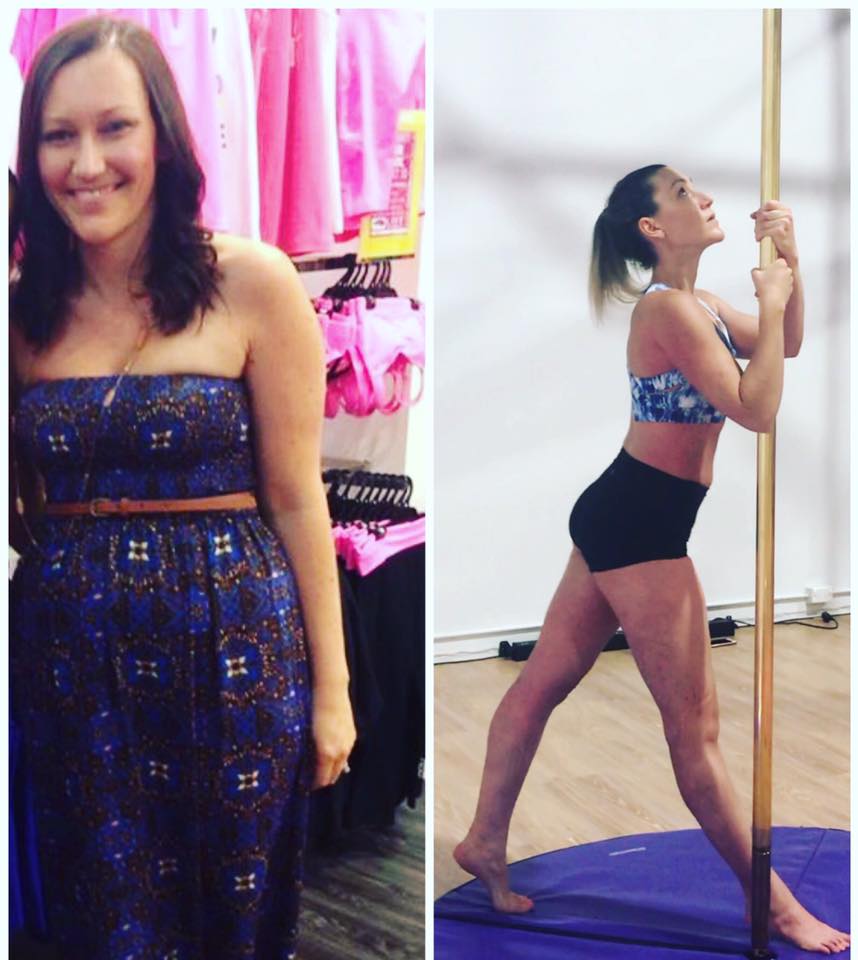 "I came across this photo from 2013 as a Facebook memory this week from when I had just started The Healthy Mummy. I had lost 10kg on my own but was stuck on a plateau with another 15 to go.
I remember feeling really uncomfortable in that dress, fake smile, puffy face, no confidence and no ambition but flash forward five years almost to the day (and another child later!) and this girl is strong, fit, happy and determined! 
She doesn't make excuses, she doesn't lie to herself. She is real and happy and chasing goals all thanks to Tthe Healthy Mummy!
Come join me!"
Join thousands of mums on our 28 Day Weight Loss Challenge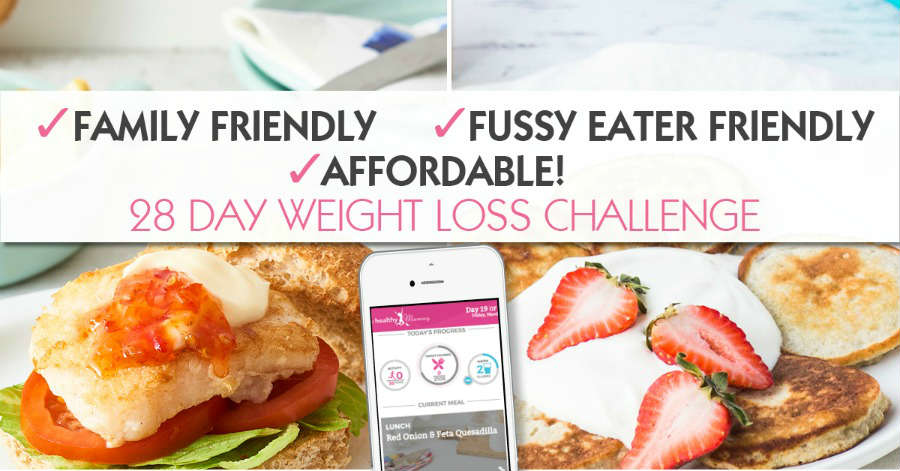 Want to shift your post-baby weight but feel like you have NO TIME in your day to exercise and eat healthily? That's where the Healthy Mummy's 28 Day Weight Loss Challenge can help.

Our Challenge entails: 
28 days of at home exercise routines (no gym needed) – with video instruction
Customisable and breastfeeding friendly meal plans
Time-efficient exercises for busy mums – under 30 mins
Challenge combines Pilates exercises with interval and circuit training (HIIT)
Suitable for basic to advanced fitness levels.
Home to thousands of EASY-TO-MAKE recipes.
To find out more on the 28 Day Weight Loss Challenge click here.