These mums have lost over 215kgs between them and transformed their lives
We love to celebrate our amazing mums! These nine mums are smashing their goals with the help of The Healthy Mummy and the community.
At The Healthy Mummy, we love to celebrate our amazing mums!
We're thrilled to share these nine mums incredible transformations and how they are smashing their goals with the help of  The Healthy Mummy 28 Day Weight Loss Challenge and our community.
9 mums have transformed their lives and their bodies
Sara Johnson – lost 18kg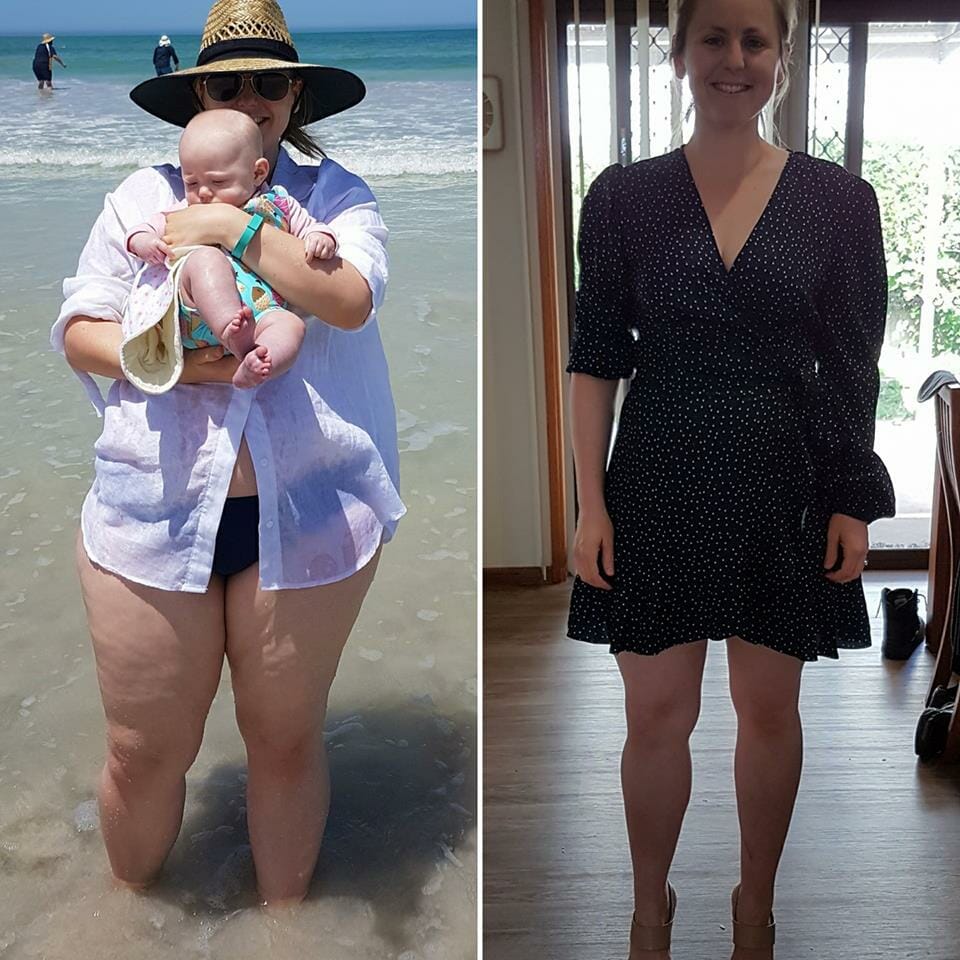 Sara says, "18kg weight loss so far with The Healthy Mummy.
Size 16-18 to size 10-12.
Feeling sooo much better in so many ways. I still have another 8kg to go until I reach my goal weight but feeling so much better in my skin than I have in years, so glad I stumbled across this program and the amazingly supportive community." 
Sarah Baird – lost over 15kgs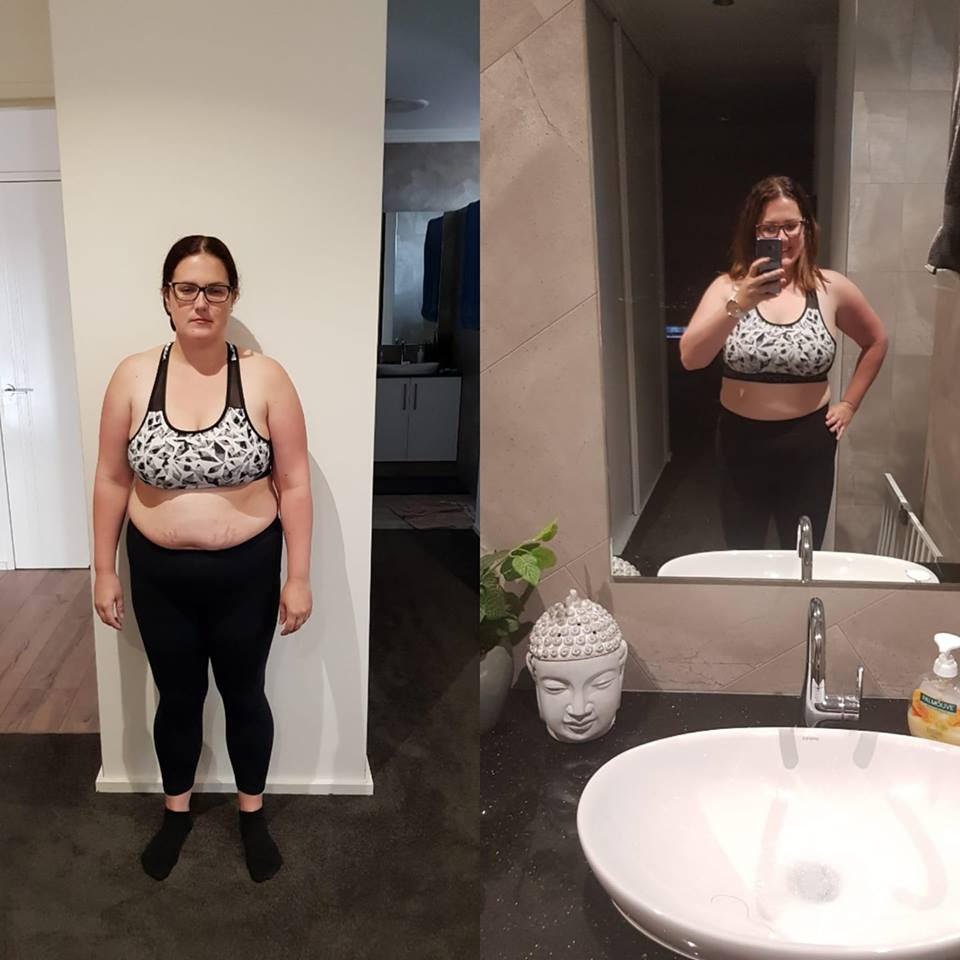 Sarah says, "Left photo oct was taken October 2017 (first started The Healthy Mummy) 
Right photo was taken October 2018 
All I can say is WOW!!! I can see the difference but I also feel different. I feel so much better and have so much more confidence. I LOVE MY BODY more NOW then I did before. It's taken me a year for me to lose the weight but The Healthy Mummy has also helped me emotionally and mentally – never give up, even if its baby steps. Baby steps are what is helping me.
Create your own happiest and lifestyle.
Thank you to The Healthy Mummy and all the wonderful support."
Elise White – lost 10kgs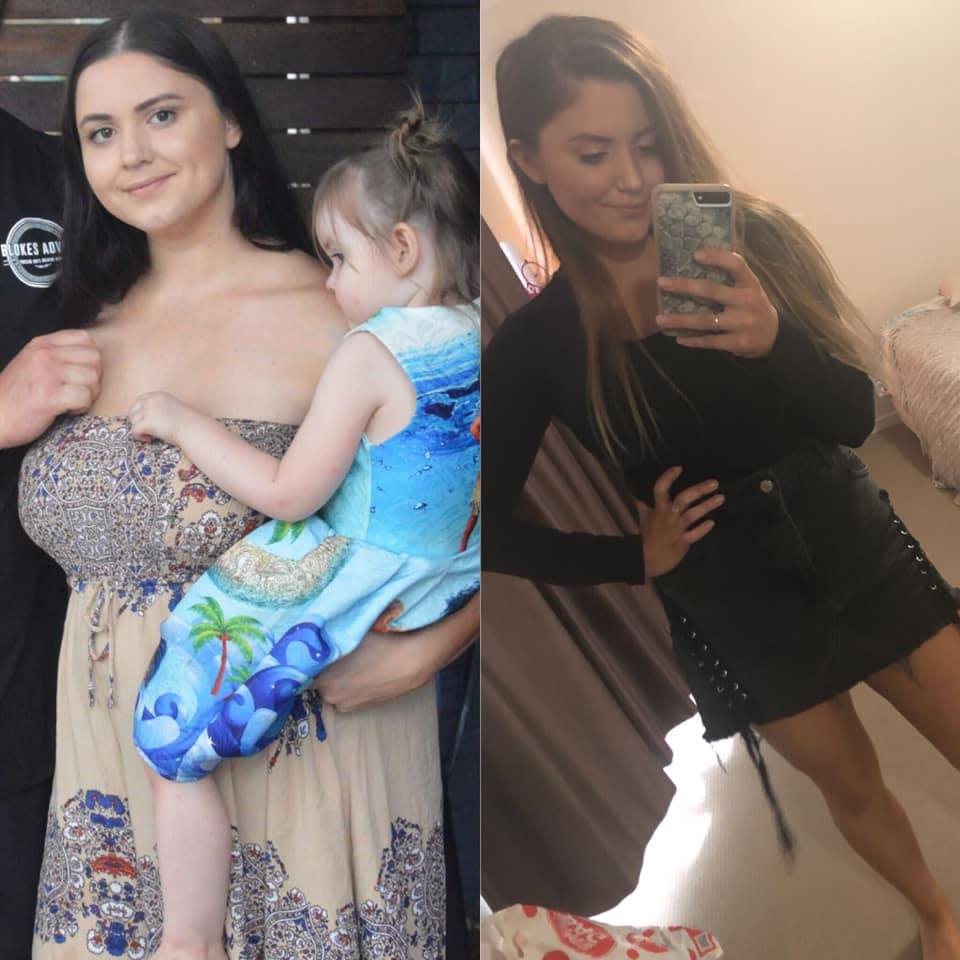 Elise says, "10 kilos difference and a whole lot of confidence and happiness."
Robyn Jurd – lost 28kgs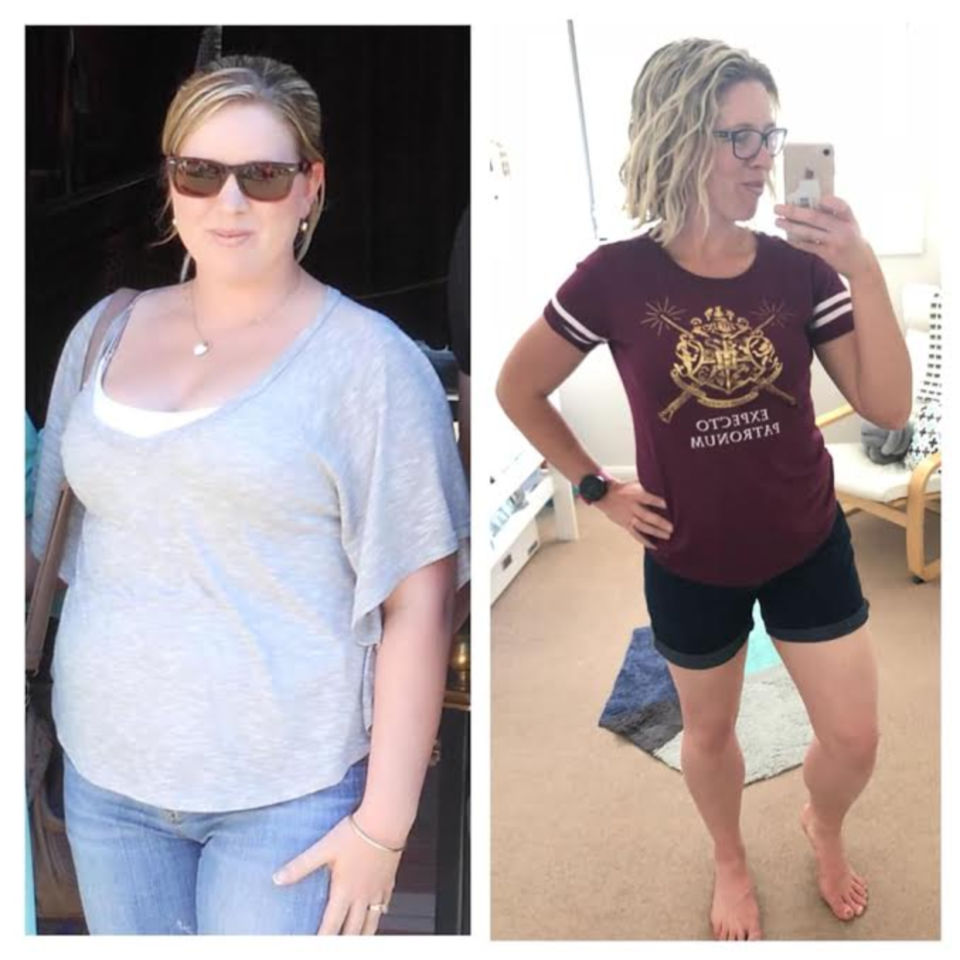 Robyn says, "Size 16 denim shorts (and tight) to size 8 denim shorts (and comfy!),
Size XL to top T-shirt from the kid's section, 
Forced smile to real smile,

Self-conscious to happy within myself,
Feeling flat to found my spark and full of energy,
Never exercised to works out for fun,
No direction to chasing those goals.
28kg gone with The Healthy Mummy 28 Day Challenges and I've never looked back!"
Emma Mirams – lost 14kgs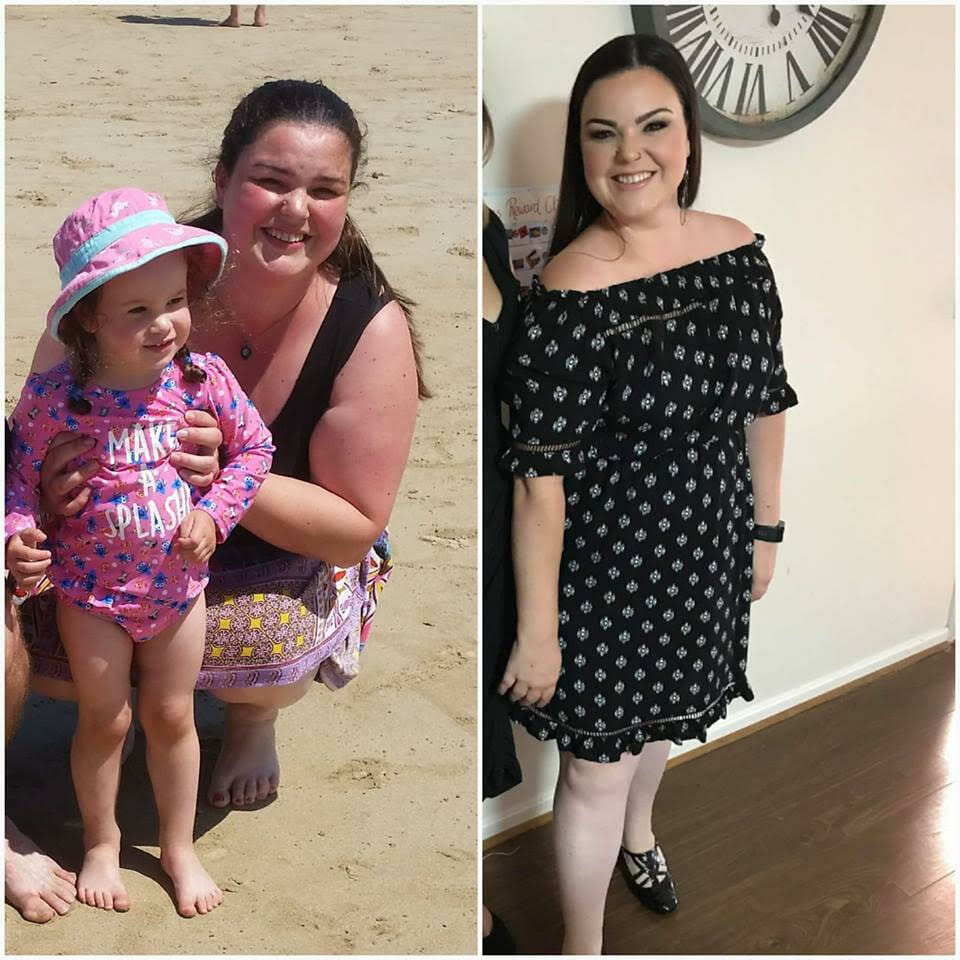 She says, "From the mum that was trying to hide in photos…who deleted most of the ones that were taken…who was embarrassed by what she saw, to the mum who smiles happily for the photo, who plays with her kids and is active and feeling good.
Thank you The Healthy Mummy! Thank you 28 Day Weight Loss Challenge! I wouldn't have lost 14kgs without you both.
You can too! Stop over thinking…The Healthy Mummy WORKS!"
Virginia Middleton – lost 27kgs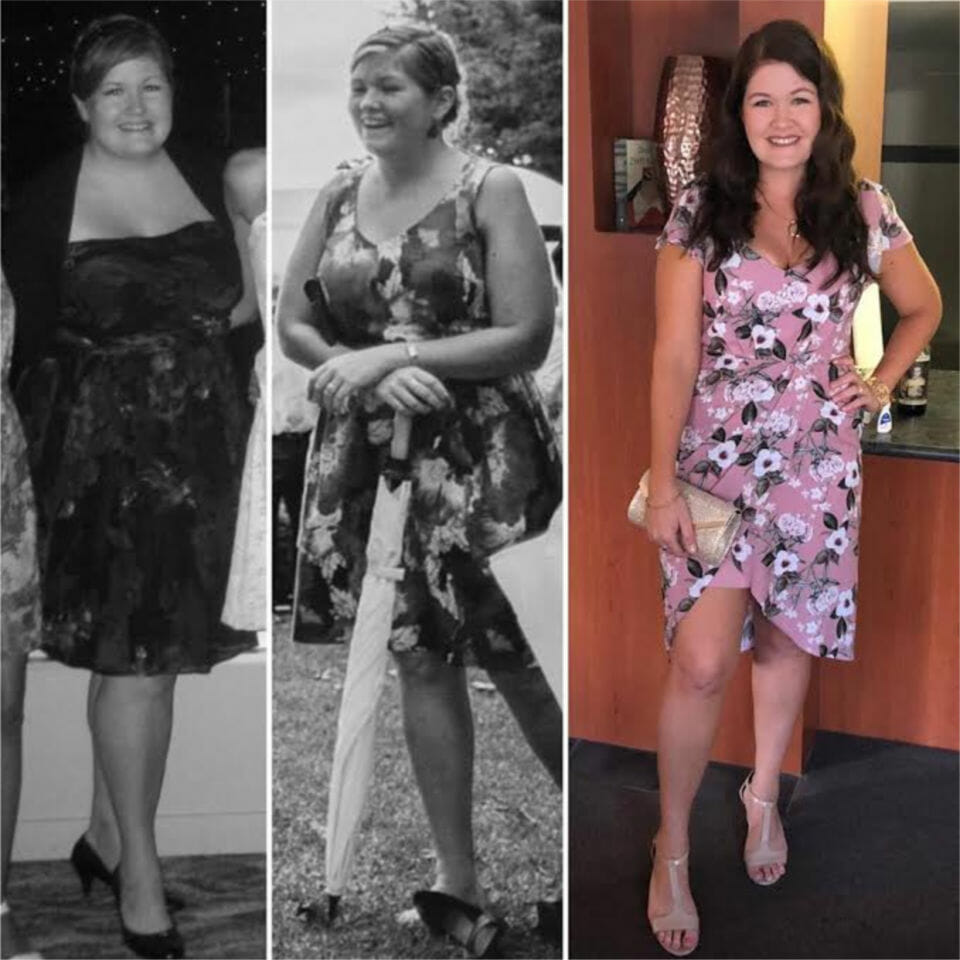 She says, "I can't thank you enough for the permanent lifestyle changes my family and I have made! I've gained a few kgs this year but am still the healthiest and fittest I've been, and still felt amazing wearing a size 12 dress to a family reunion last week!
This program is about balance, real life and real food and is perfect for busy families (I work full time and commute three hours a day and have two small kids, one with special needs but the meals and snacks are quick and easy and can be made in bulk, frozen, repeated over and over etc). 
If you're on the fence about giving it a go – what have you got to lose??"
Alicia Whitbread – lost 32kg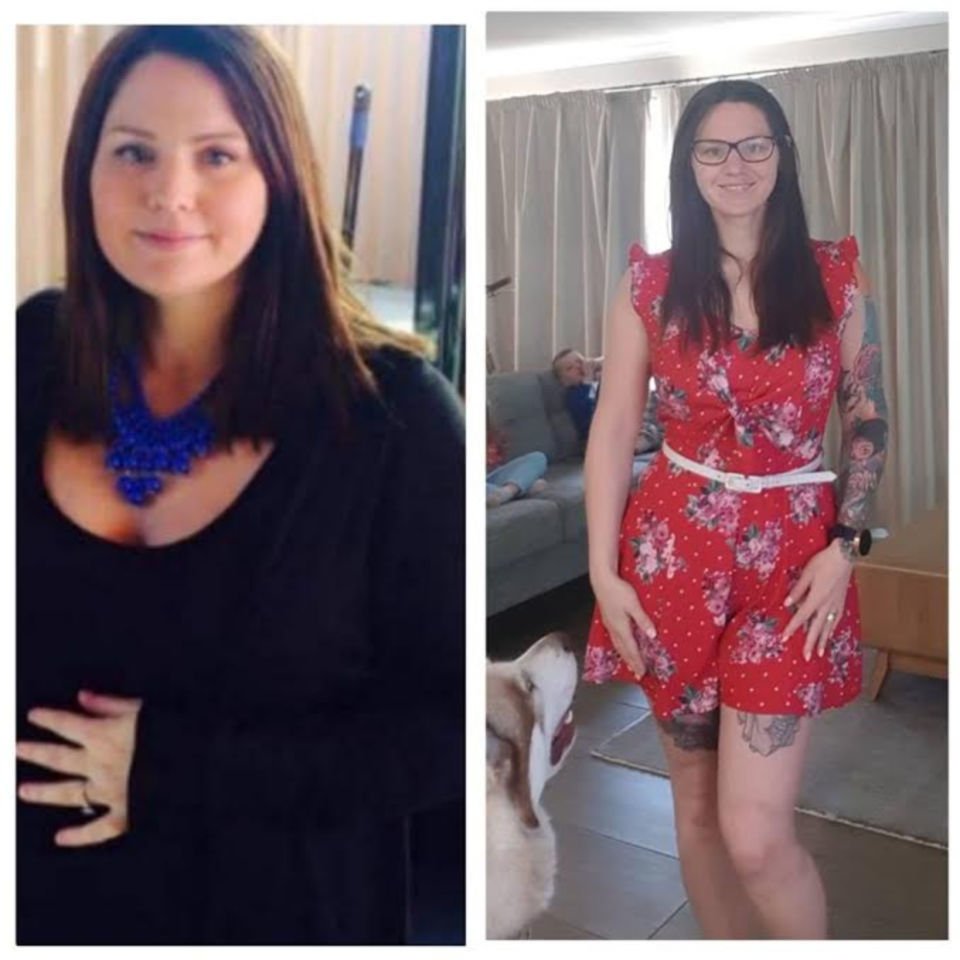 "92 – 60kgs 
0 kids – 2 toddlers 
Size 16 – size 8/10 
29 – 34 years
I wish I had more pictures to use as a before to really show how overweight I was and how that really impacted my short frame, but in reality, I was so embarrassed they were always deleted or cropped. Now I'm happy to have my picture taken and to have memories to look back at for once." 
Lacey Joan – lost over 15kgs
"I have been following The Healthy Mummy since November 2017 and became a 28 Day Weight Loss Challenge Member March 2018.
Since November I have lost 15.6kg and over 34cm
Majority of that was after starting the 28 Day Weight Loss Challenges.
I absolutely hated looking in full-length mirrors or catching a glimpse in shop windows, I was so uncomfortable about how I looked.
But the weight affected more than just the way I looked, it affected the way I saw myself and the way I felt others see me. I wouldn't leave the house without a face full of makeup. I was miserable.
I owe so much to this to The Healthy Mummy lifestyle change. My family and I are so grateful to this program. There's no looking back now."
Bree Denning – lost 13kgs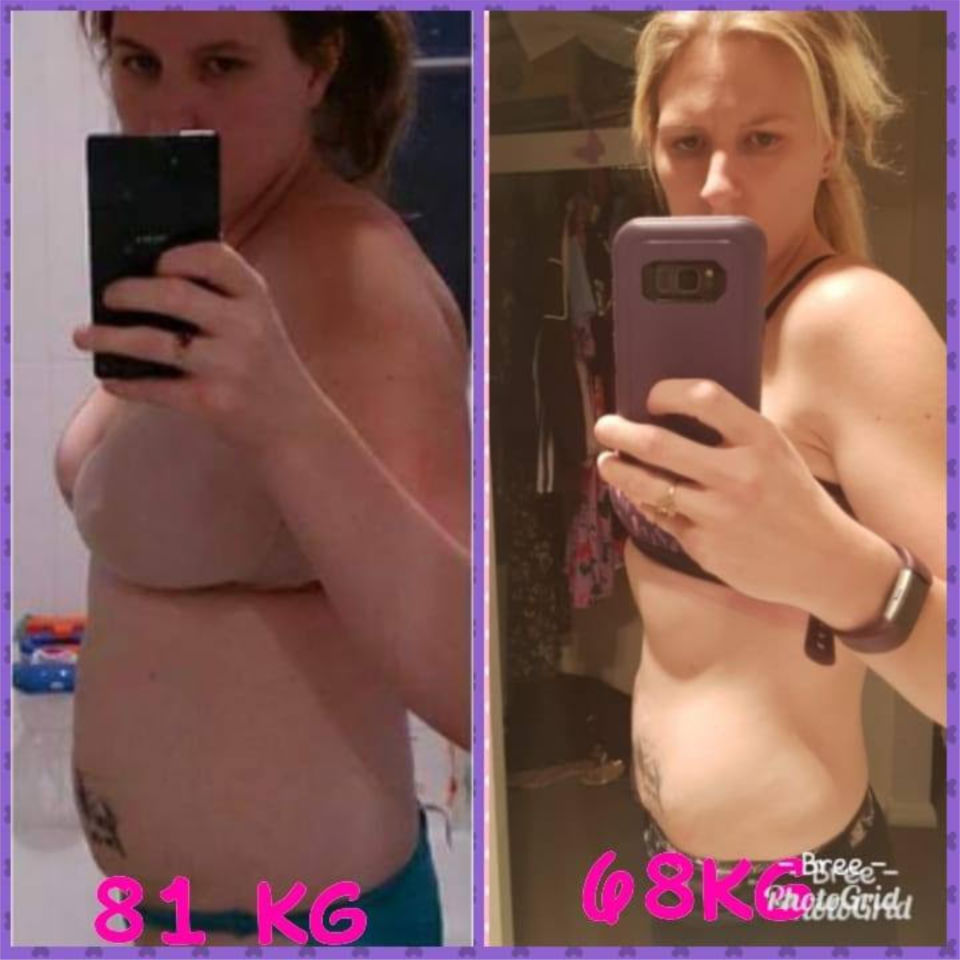 She says, "The Healthy mummy came into my life five years ago. I was 81kg overweight, unhappy, unhealthy and unfit, had two babies and was a bride to be. Found The Healthy Mummy while breastfeeding my second. I started walking and eating right.
I started on the first 28 Day Weight Loss Challenge in July 2014 and got down to 64kg in less than 10 months. Maintained that till pregnancy number three. Had a Healthy Mummy pregnancy the best one of them all. Kicked started my weight loss journey the day I had baby number three again. Hubby actually brought my smoothies to the hospital haha. Got serious again last year now 68kg and maintaining my weight. The Healthy Mummy is so achievable and easy to maintain." 
Brooke Jones – lost 43kgs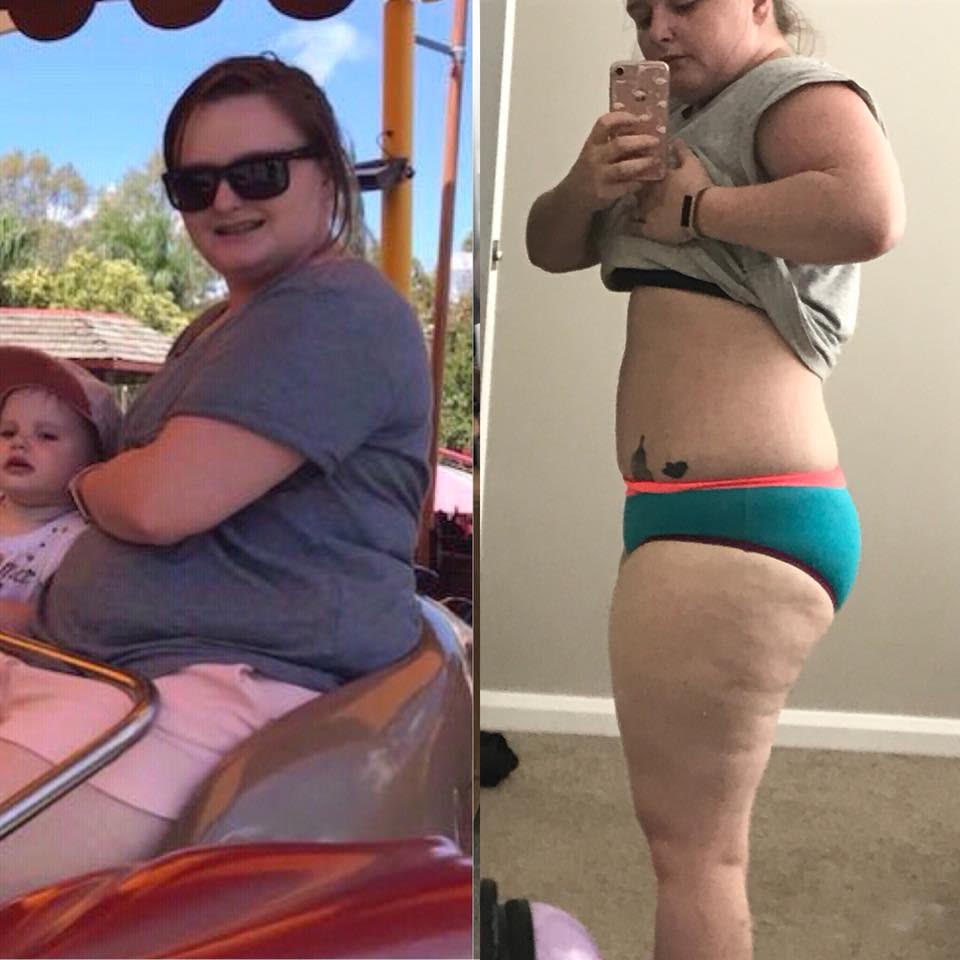 "Ok ladies, this is going to be a long one and I would love to share my whole journey and story with you.
My original journey began in April of 2016. I had just had Ruby and was ready to get back to me. I was told after having Ruby that they would highly recommend I have no more children because of complications I had after giving birth to both of the girls. I was coming to terms with this, that I wouldn't get the chance to have any more kids, that my family was now complete whether I wanted it to be or not. I was depressed, anxious and I was struggling to come to terms with the way that I looked.
I was scrolling Facebook one night and one of my friends had added me to the National Healthy Mummy group and my local consultant's page. I was scrolling through and saw so many delicious recipes I couldn't believe it was healthy, so I decided I would try a couple out and see how myself and the family went. Well it is safe to say that we loved it. And so began my original healthy mummy journey.
I was aiming to lose weight and be at least 20kg lighter by my wedding in that November. I started making The Healthy Mummy food and I started the smoothies and challenges in that June. I then started to waiver, bad habits started to creep back in, I stopped exercising as much and by the time I got to my wedding I was only 5kg down. I had lost weight and then put weight back on.
Once my wedding was over, then came the honeymoon which was in Melbourne (which we ate our way around) and then came the Christmas silly season and by the time January 2017 rolled around I was heavier than when I started. So I restarted my journey at 115kg and committed to the changes. Took all junk food out of the house, bought all of the staples that I would need to make my journey and the healthy mummy work this time.
Since doing this I have lost 43kg and to many centimetres to count. I am happier and healthier and I know my limits and I know my body and what I need to fuel myself and keep myself moving. In the first picture below which is from November last year, I had already lost 20kg, I felt fantastic because I was under 100kg and I could go on rides with my kids. When I saw that picture I was mortified with how I looked and it really kicked me into gear so that I can look back at pictures from this years holiday and feel happy with what I see.
I have The Healthy Mummy to thank for my success and the support and motivation of you gorgeous ladies."
Well done ladies you all look amazing and your stories are an inspiration, thank you for sharing them with us!
Join thousands of mums on the MUMS ONLY Challenge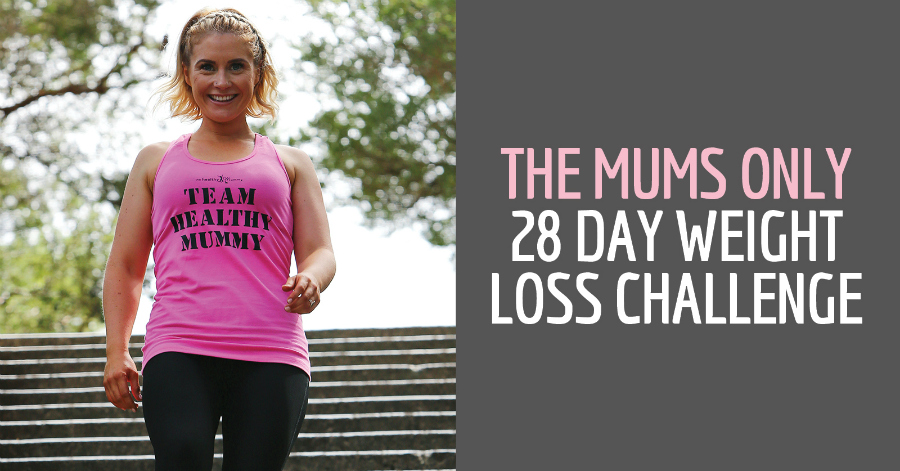 Whether you have five kilograms to lose or 35 kilograms to lose – The Healthy Mummy is here to SUPPORT YOU and your PERSONAL WEIGHT LOSS JOURNEY.
To find out more on the 28 Day Weight Loss Challenge click here.