These mums have lots to celebrate! It's not just about the weight they've lost but all the positive things they've gained. They're all more confident, healthy, strong and most importantly, happier now they're living a Healthy Mummy Lifestyle.
We love sharing their stories with you.
Mums share AMAZING results with the Healthy Mummy!
Allexe Dombroski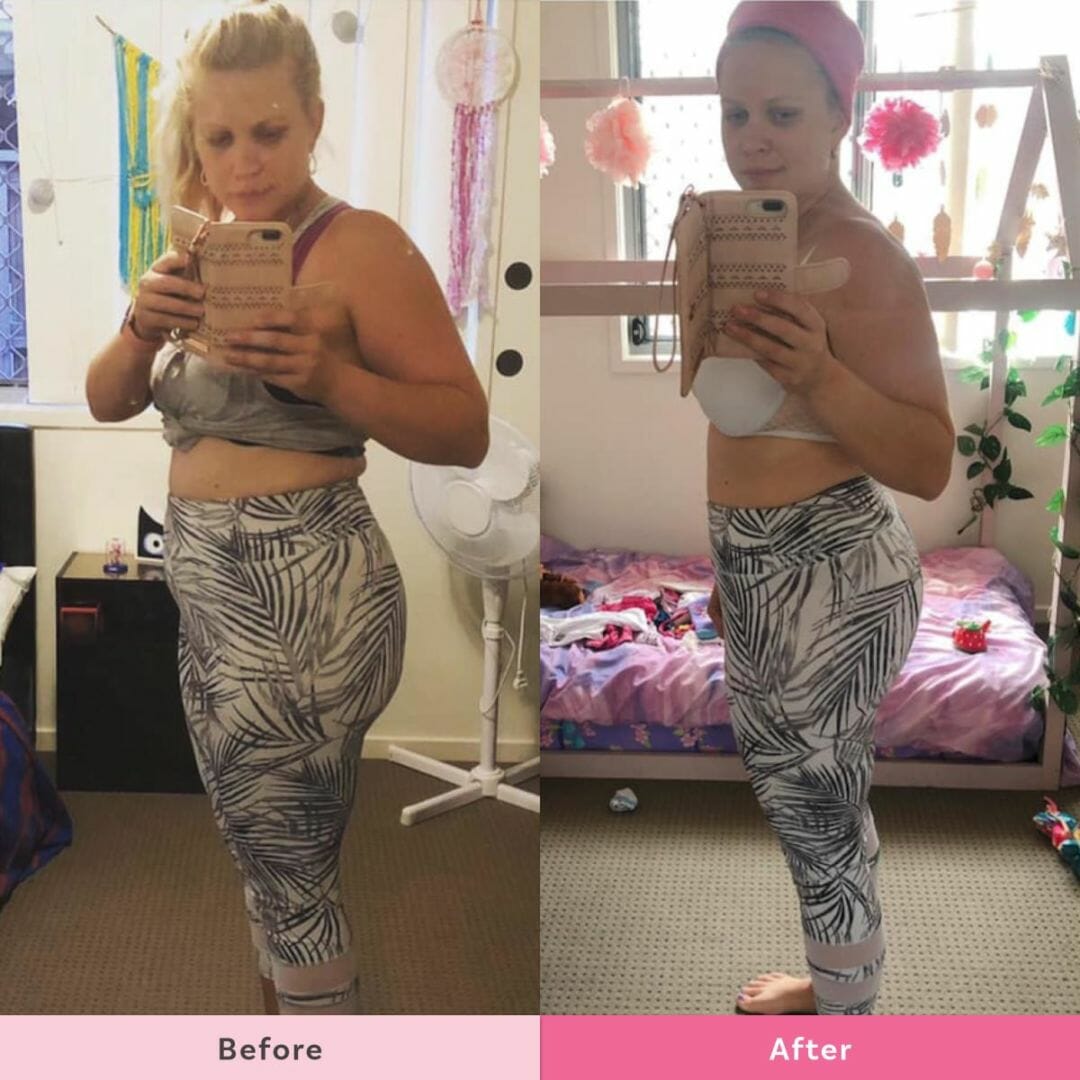 Allexe says, "This half of the year I am focusing on me! My world was turned upside down at the start of the year but I will no longer use that as my excuse!
I am doing this for ME! It's about being healthy, it's about energy and it's about feeling like a damn queen!
No excuses I've got this and so do you. We are all uniquely amazing and should celebrate who we are and our amazing achievements while cheering on our fellow queens! So while you see some amazing transformations, don't compare your journey to theirs, everyone is different."
Nikki Myles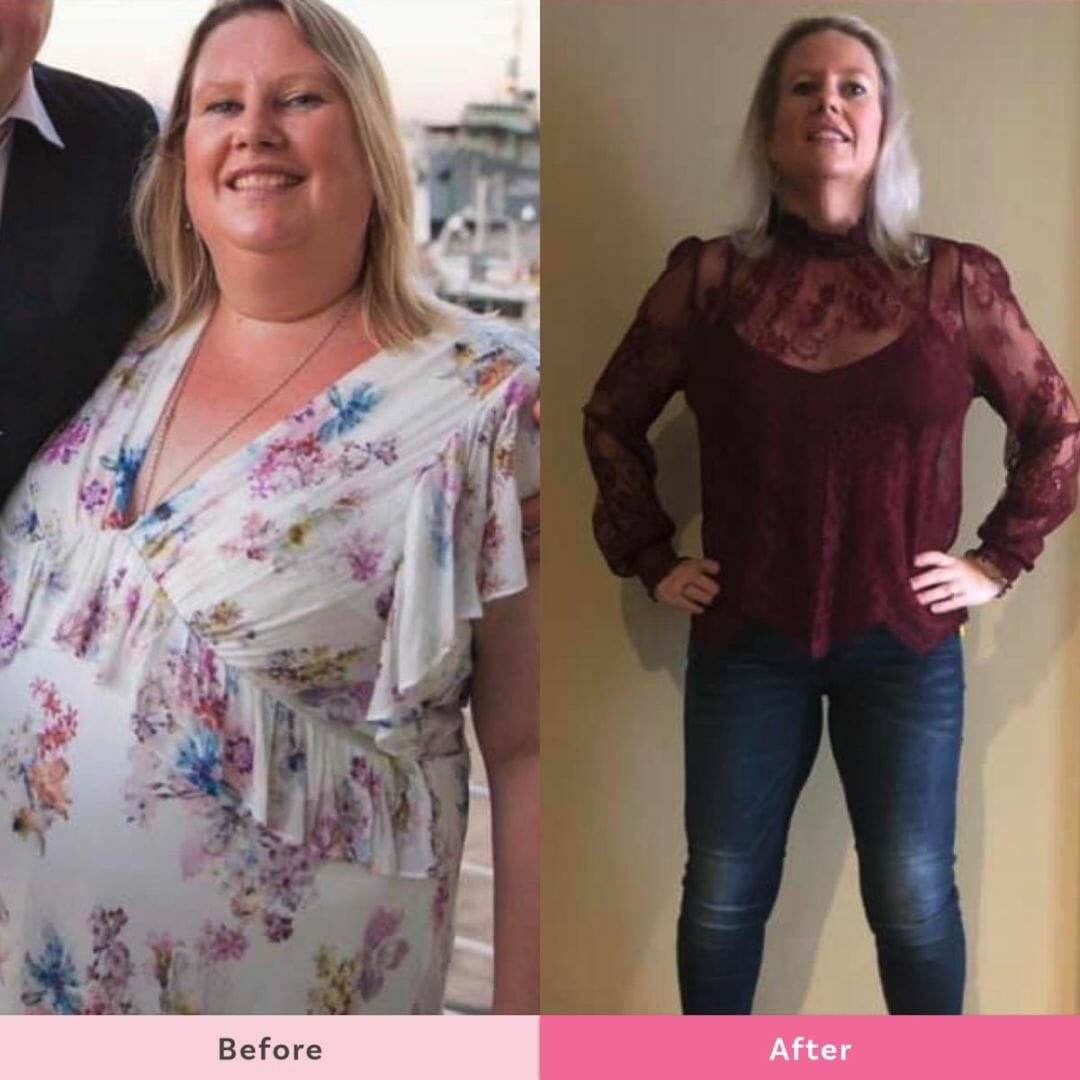 Nikki says, "You are never too old to change your life! Age is only a number!!
I will never go back to that tired, unhappy and lost lady on the left! As a 47 year old mother of three boys with PCOS I had struggled with weight loss my whole life.
30 kilos gone forever in just over a year and I have now been happily maintaining my weight for eighteen months for the first time ever in my life! Simply by following The 28 Day Weight Loss Challenges and having one or two Healthy Mummy Smoothies a day I have totally transformed my life. I want you to feel amazing as I do so join me today!
Brooke Ward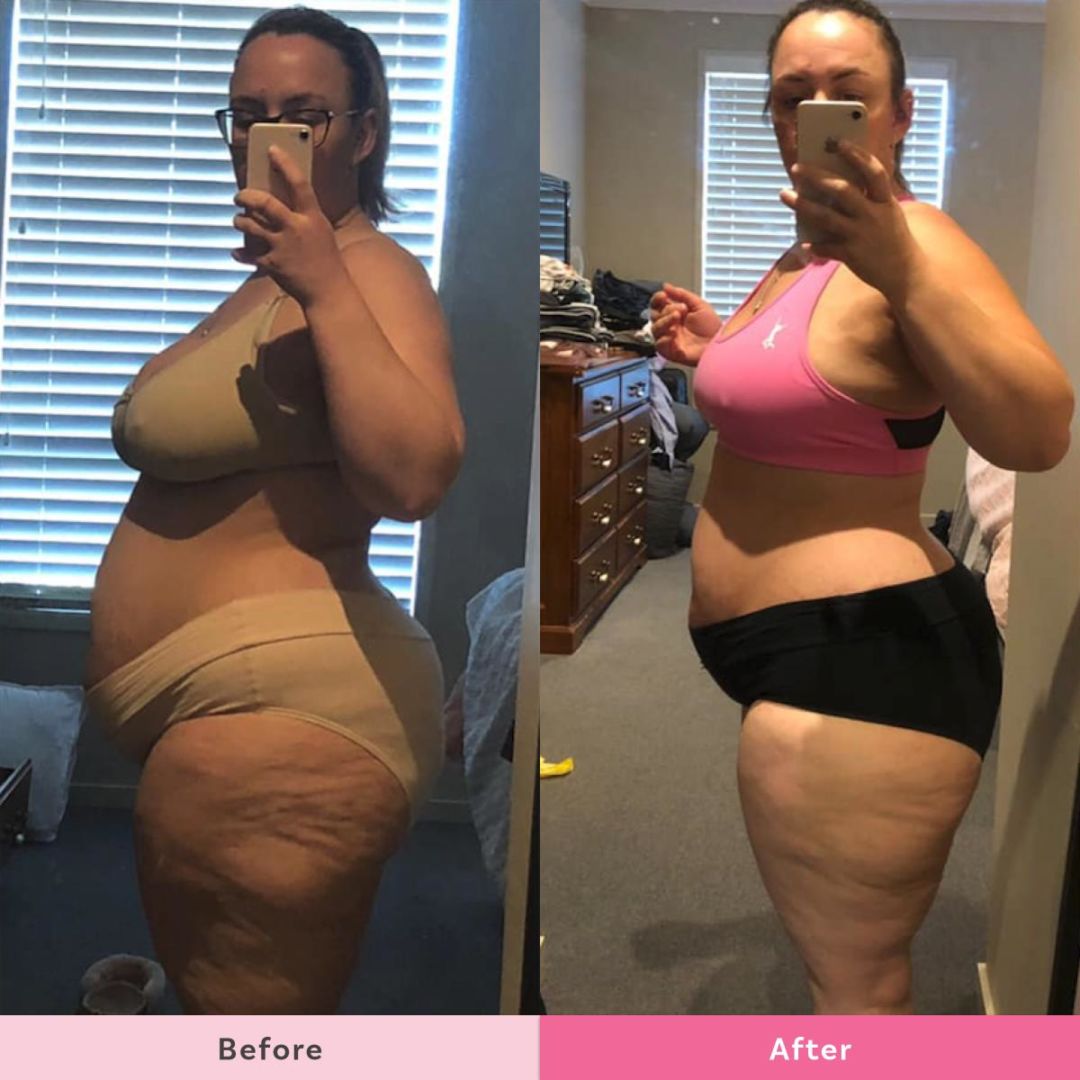 Brooke says, "The photo on the left I wasn't even at my heaviest, I was about five months into my Healthy Mummy lifestyle. The photo on the right was taken this morning ten months of following The Healthy Mummy. The photo on the left I was only walking for exercise. The photo on the right I walk and do Healthy Mummy exercises from the Healthy Mummy App.
I've lost 25kgs so far following The 28 day Weight Loss Challenges and using the Healthy Mummy Smoothies.
I'm still not at my end goal but thanks to the Healthy Mummy lifestyle I know I will get there.
Remember to take your photos ladies, you might not like them now but you will love looking back and seeing how much you have changed".
Melanie Arnold-Stemm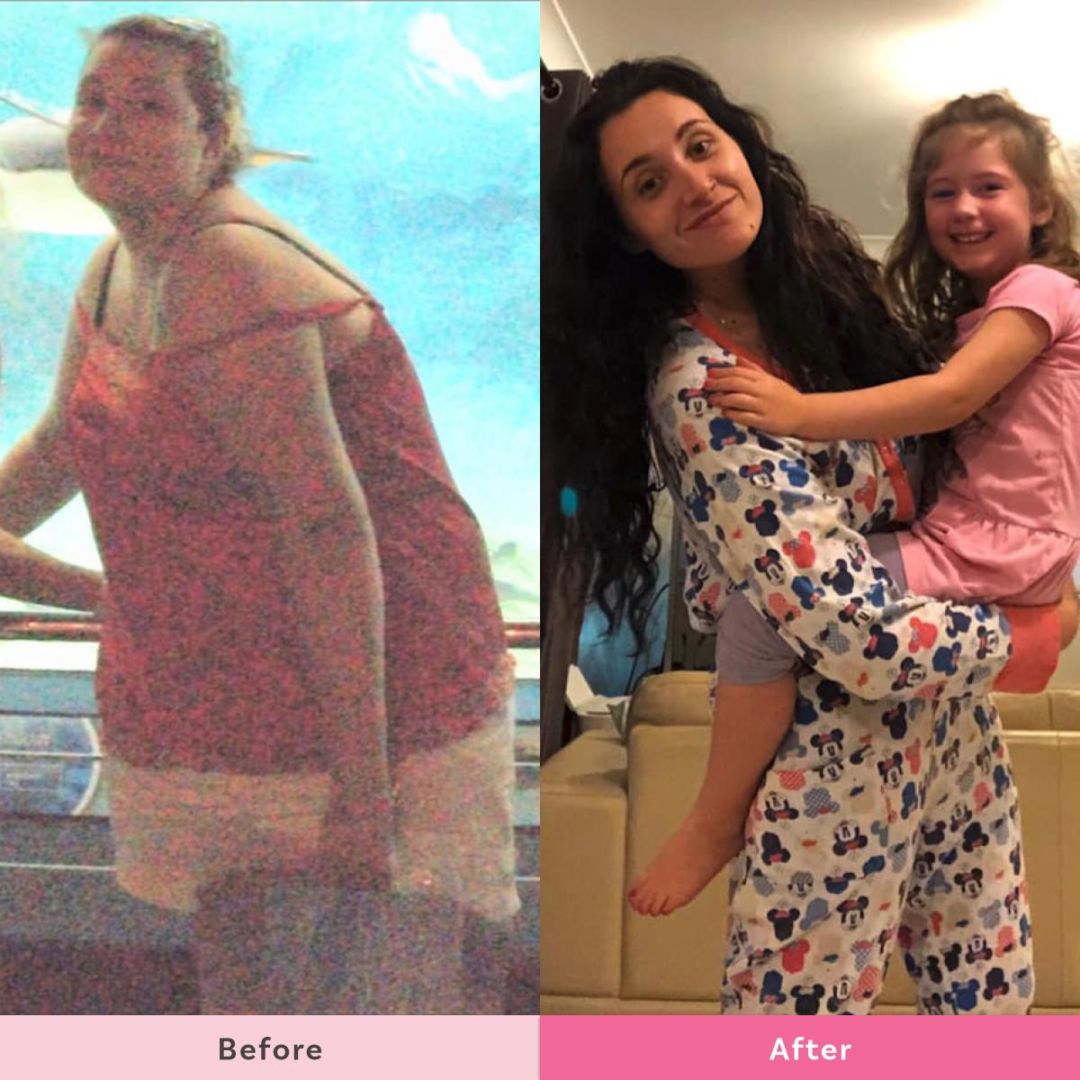 Melanie says, "Two very unflattering photos. Two very big differences!

I've lost 67kg lost in total, and 59 of those bad boys are from this champion of a program right here!!
The smile on both mine and my babe's face says it all!
Tanya Maslin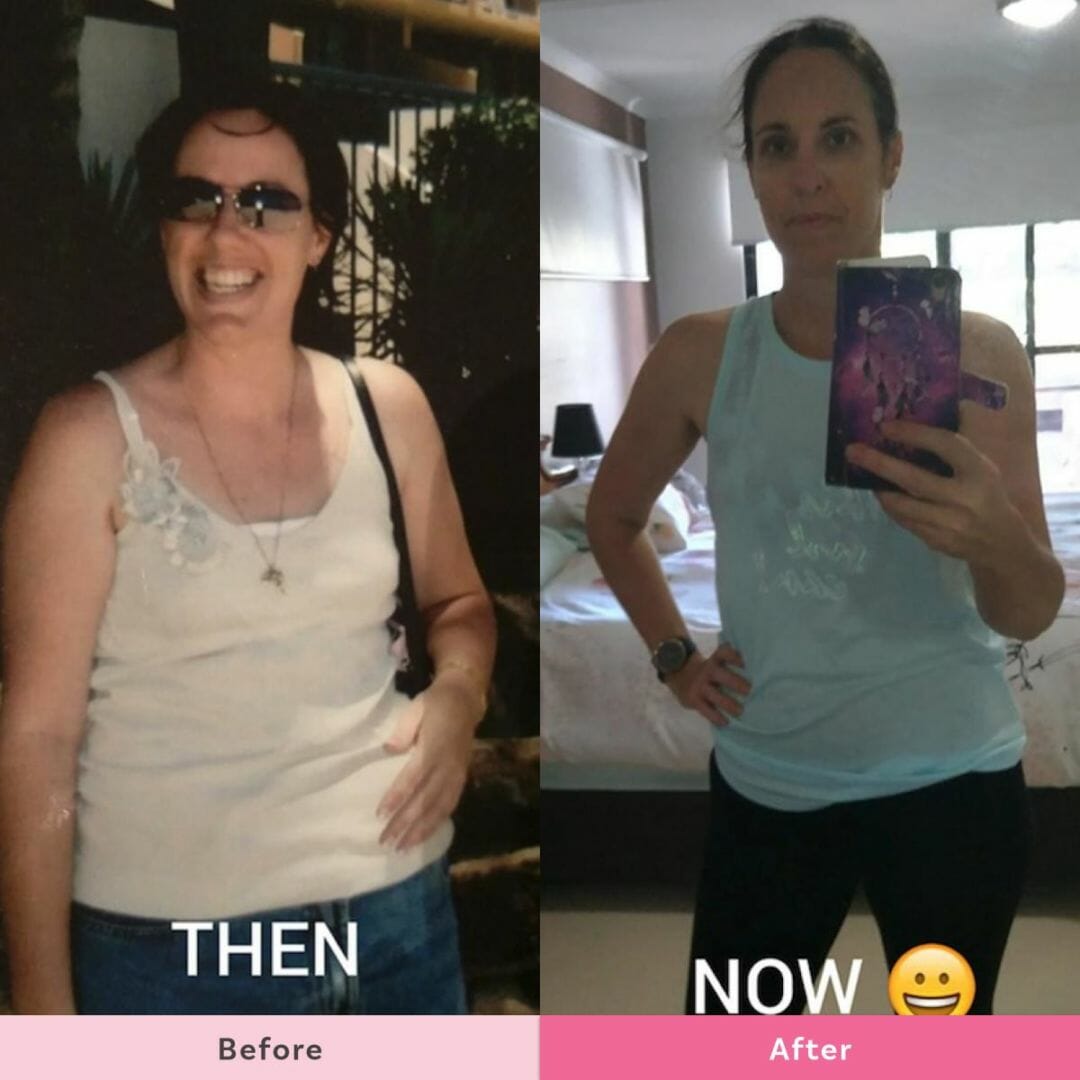 Tanya says, "My Before/Then pic I wasn't at my heaviest. I have no photos because I was never in them. It's my starting photo. I started the Healthy Mummy Smoothies three years ago at 70+kg. But it's not important anymore.
My After/Now pic is what's important. Mum of three, wife, homemaker, lover, supporter, comforter. The list goes on.
As of today, I have lost just under 12kg and I'm the fittest strongest happiest healthiest version of me. I even bought a bike! My kids are so happy that we can all go bike riding together.
With the weight-loss and dropped dress sizes comes one other big win for me. I'm medication free for Graves disease (thyroid) I managed to avoid surgery and even had two healthy pregnancies during that time. No more meds after 10 years and no recurring symptoms after eighteen months. If I hadn't been shown The Healthy Mummy by a friend I have no idea where I would be right now.
So give it a go ladies. You really have everything to gain from trying it. Even for a month.
We want to wish these mums and all the mums in our community a huge congratulations for all they have achieved!
Are you ready to be a Healthy Mummy? Join the 28 Day Weight Loss Challenge today.

If you are wanting to lose weight and improve your energy – not to mention – help improve your overall health and wellbeing – our 28 Day Weight Loss Challenge is an awesome program to check out.
Our 28 Day Weight Loss Challenge includes:
28 days of at home exercise routines (no gym needed) – with video instruction
Customisable and breastfeeding friendly meal plans (including 7 Day Cleanse)
Challenge combines Pilates exercises with interval and circuit training (HIIT)
Suitable for basic to advanced fitness levels
Home to thousands of EASY-TO-MAKE recipes!
To learn more about our 28 DAY WEIGHT LOSS CHALLENGE CLICK HERE or purchase our breastfeeding friendly Smoothies.