What do the mums think of our new Choc Fudge Smoothie flavour?
We have a new smoothie flavour so we asked some of our mums to give us their feedback. Find out what they think of our new Choc-Fudge Smoothie plus an extra smoothie recipe.
One of the most convenient and delicious ways to replenish your body after an intense workout is with a post work out shake. It is also a very convenient and yummy breakfast idea when you are rushing out that door!
And with the launch of our new Choc-Fudge Smoothie flavour, some of our Healthy Mummy mums have shared their recipes and experiences with the new flavour.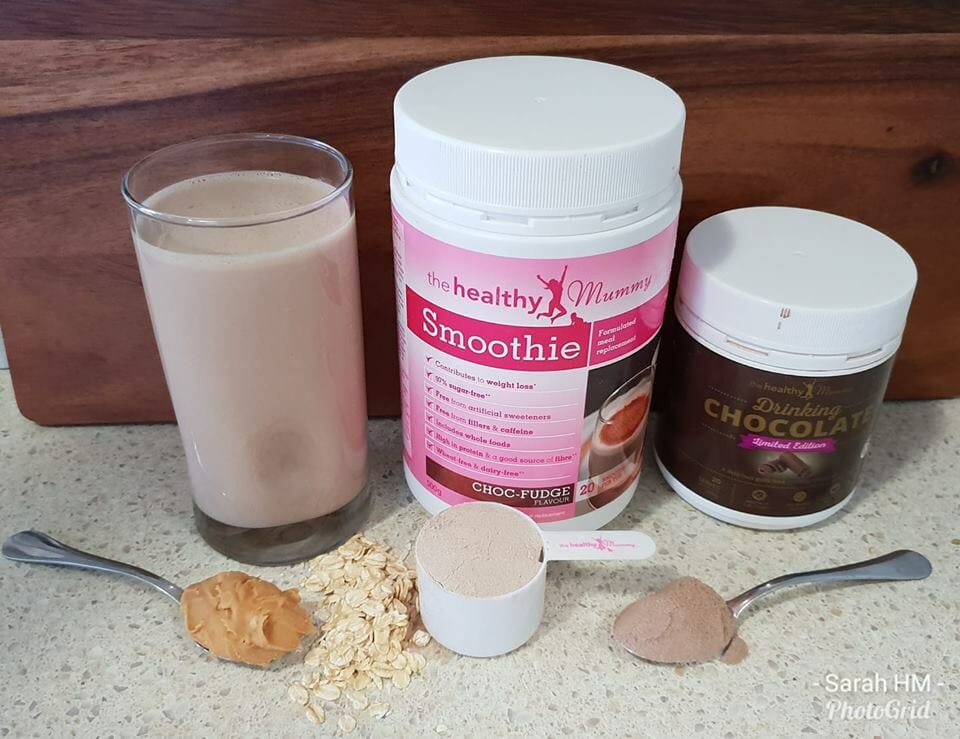 Mums share their Choc-Fudge Smoothie feedback
Sarah loves it so much she made a new recipe!
"Choc-Nut Fudge Smoothie 
250mls milk of choice
2x teaspoons peanut butter
1 of The Healthy Mummy scoop  of oats
1 of The Healthy Mummy scoops of Choc-Fudge Smoothie
1 teaspoon The Healthy Mummy drinking chocolate
2-3 ice cubes
Blend 2 – 3 mins"
Thanks, Sarah Maynard – looks delicious! Read a couple of Sarah's other Choc-Fudge Smoothie recipes here.
Zena says "it smelt amazing"
Mum Zena Mason was waiting patiently for her delivery so she could give the new flavour a try.
"I knew it was coming and when that postman came, I was at the door (I also didn't want him to wake the toddler).
I opened the Choc-Fudge Smoothie and it smelt amazing. I actually said that out loud to no one – yep it smelt like chocolate and caramel fudge.
I hadn't eaten lunch and I put it in the blender and WAM BAM this little beauty will sit beside my favourite salted caramel (yes I went there).
This choc fudge smoothy is amazing ladies – I 100% recommend you get this now!"
Sascha loves adding the new smoothie flavour to her favourite recipes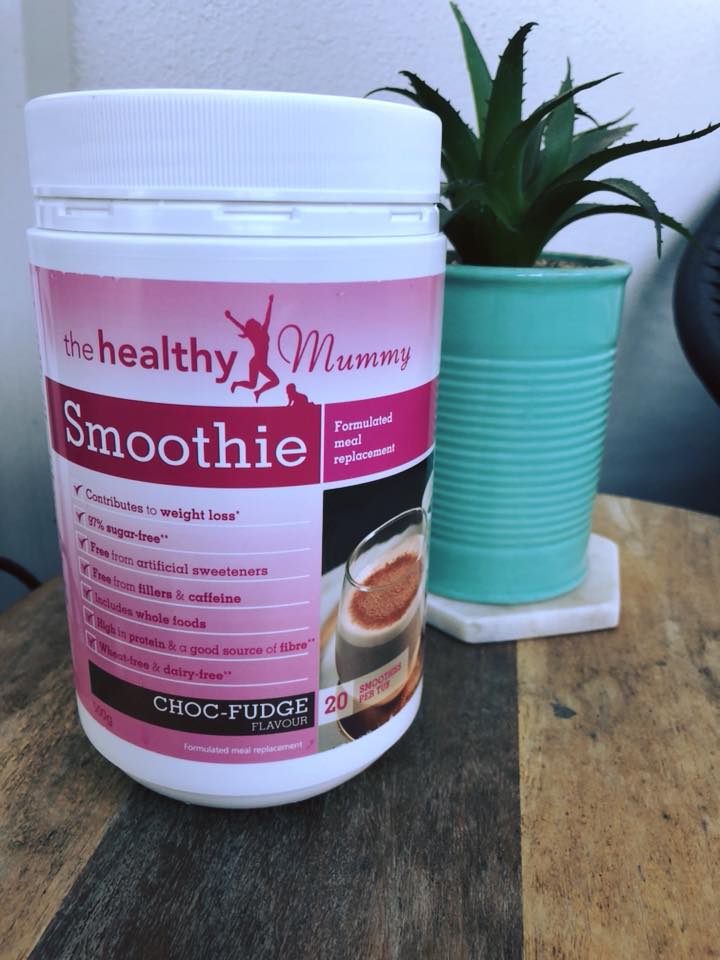 Meal Prep Queen Sascha Farley loves the new flavour and added it to her favourite smoothie recipes.
"TOTALLY having the brand new Choc-Fudge in my Chocolate Snickers Smoothie for lunch!!!"
She says, "Choc-Fudge smoothie is NOW available to purchase!! "
Esther has the new flavour as her post workout shake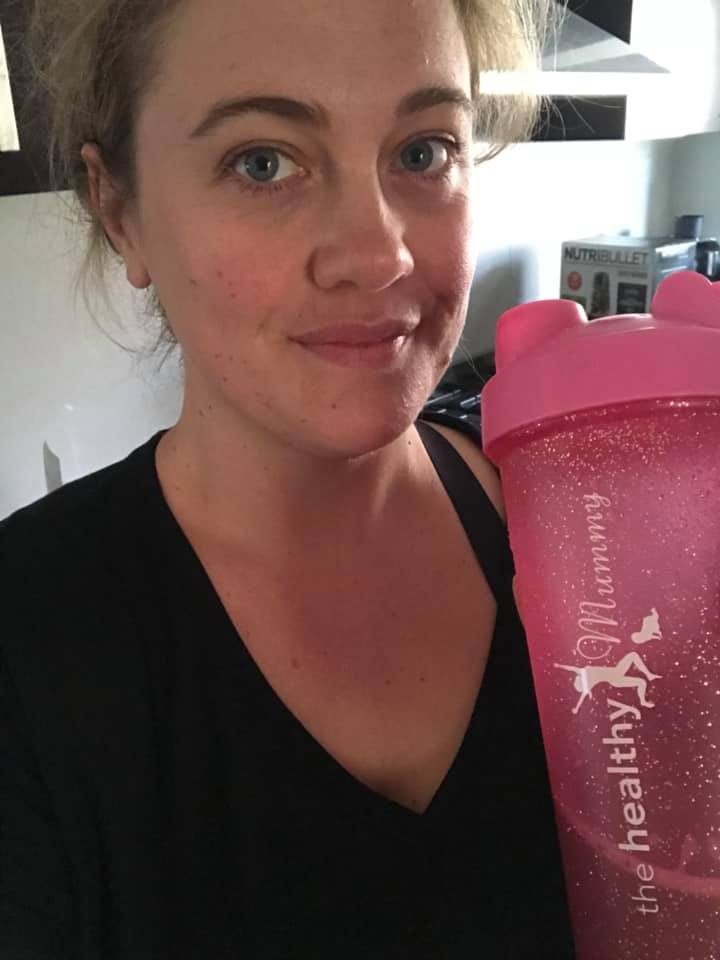 Esther Cini has her delicious Choc-Fudge smoothie after a workout and says, "Post workout Choc-Fudge shake…yummmm."
Find out what these mums are raving about! Grab a Choc-Fudge Smoothie today.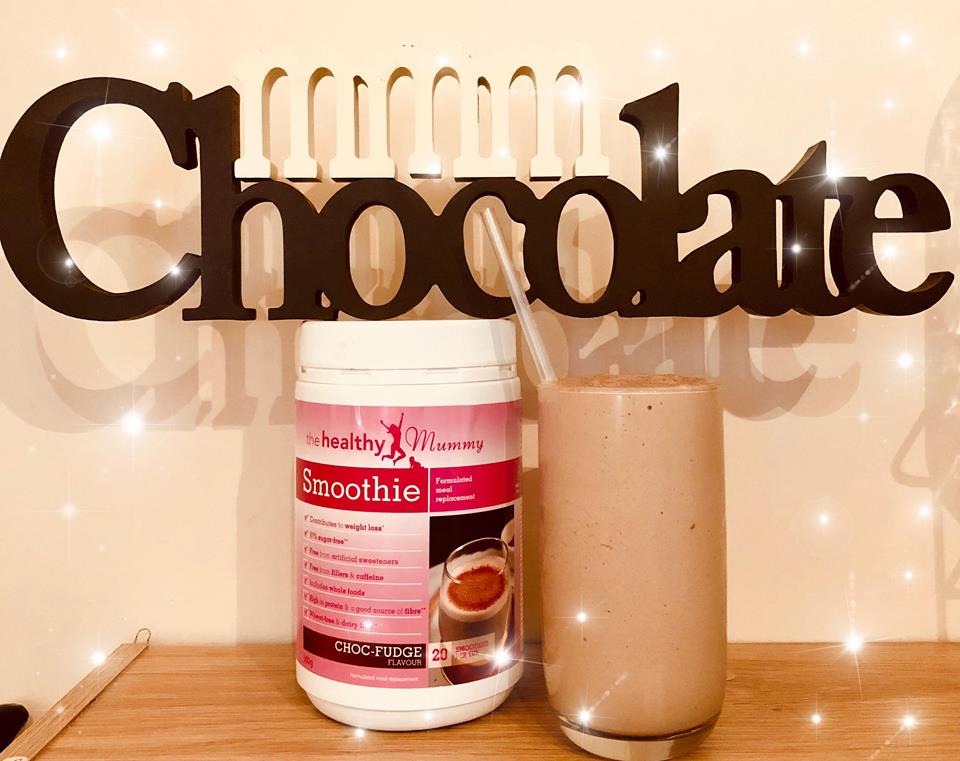 Smoothies are perfect to fuel your body after an intense workout, but really, they can be enjoyed any time!
The Healthy Mummy Smoothie range has been formulated by leading nutritionists, dieticians and with the input from the Monash University.
It offers an excellent source of essential vitamins, minerals, nutrients and important antioxidants.  It is free from any weight loss accelerants, caffeine, contains no wheat ingredients, no fructose, is 96% sugar-free and is dairy free. It is also a non Genetically Modified product and is breastfeeding friendly.
You can download the smoothie label and ingredient list here.
Buy your own Choc-Fudge Smoothie here.
Are you ready to become a Healthy Mummy?
If you are wanting to lose weight and improve your energy – not to mention – help improve your overall health and wellbeing – our 28 Day Weight Loss Challenge is an awesome program to check out.
Our 28 Day Weight Loss Challenge includes:
28 days of at home exercise routines (no gym needed) – with video instruction
Customisable and breastfeeding friendly meal plans (including 7 Day Cleanse)
Time-efficient exercises for busy mums – under 30 mins
Challenge combines Pilates exercises with interval and circuit training (HIIT)
Suitable for basic to advanced fitness levels
Home to thousands of EASY-TO-MAKE recipes!
To learn more about our 28 DAY WEIGHT LOSS CHALLENGE CLICK HERE or purchase our Smoothies.