Mum slims down 45kg for wedding and shocks guests
At Heathy Mummy HQ we can't stop gushing over the photos of newly married, Healthy Mummy community member Caitlin Yates. Turning up to her wedding and shocking guests with her 45kg* weight loss.
Following the Healthy Mummy 28 Day Weight Loss Challenge she has dropped from a size 22 to a healthy size 14 and looks simply stunning!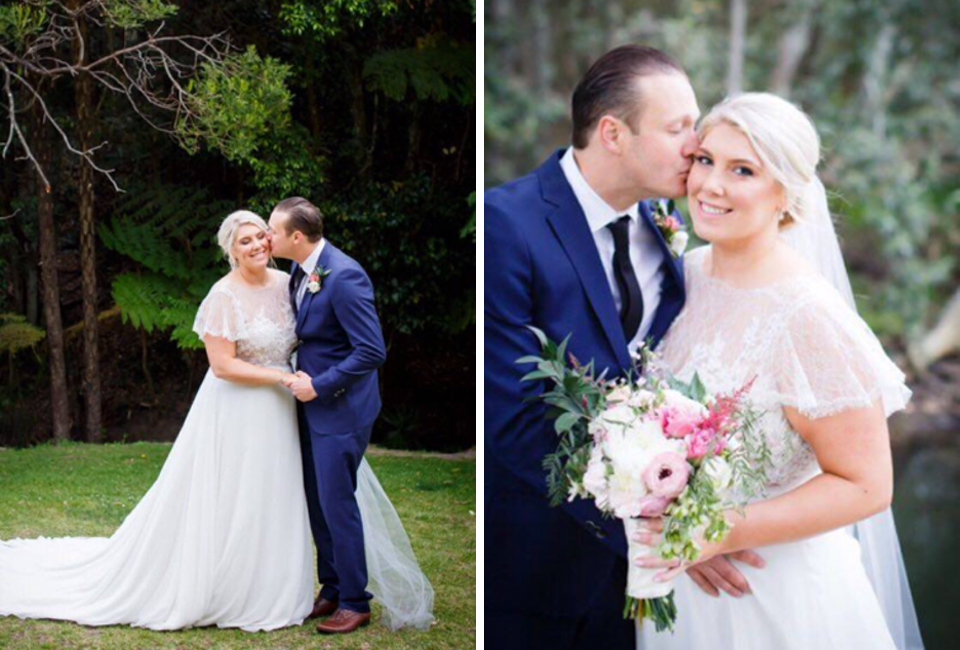 Caitlin Yates is 30 years old and has one son who is 23 months old. After losing a staggering 45kgs* in the lead up to her wedding day and dropping 4 dress sizes she is loving her new body and beaming with confidence.
Here is Caitlin's story:
My main motivation to lose weight was when I saw a picture of myself at my friends daughters 1st birthday. I hadn't seen a photo of myself in a long time. I was in denial about my weight and it was a real shock.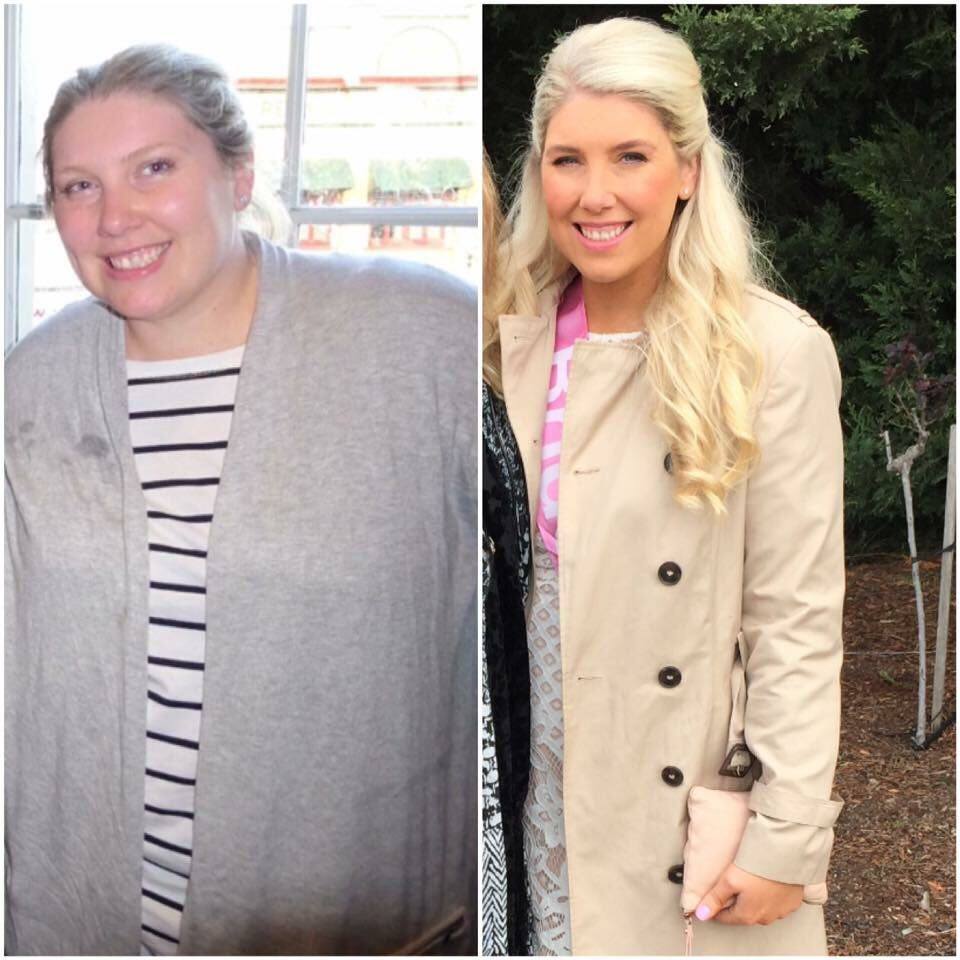 I started my weight loss journey by signing up to the 28 Day Weight Loss Challenge and drinking the Healthy Mummy smoothies for breakfast. I also began doing light exercise and walking. As I became stronger, I moved onto more focused exercise, weight lifting and cross fit.
My lifestyle changes have now stuck and I feel better than ever. I recently got married and it was the best day of my life!
Wedding weight loss results
One year on.I have lost 45kgs (dropping from 123kg to 78kg and from dress size size 22 to 14).
While I haven't reached my goal weight yet, I still felt fabulous and beautiful on my wedding day.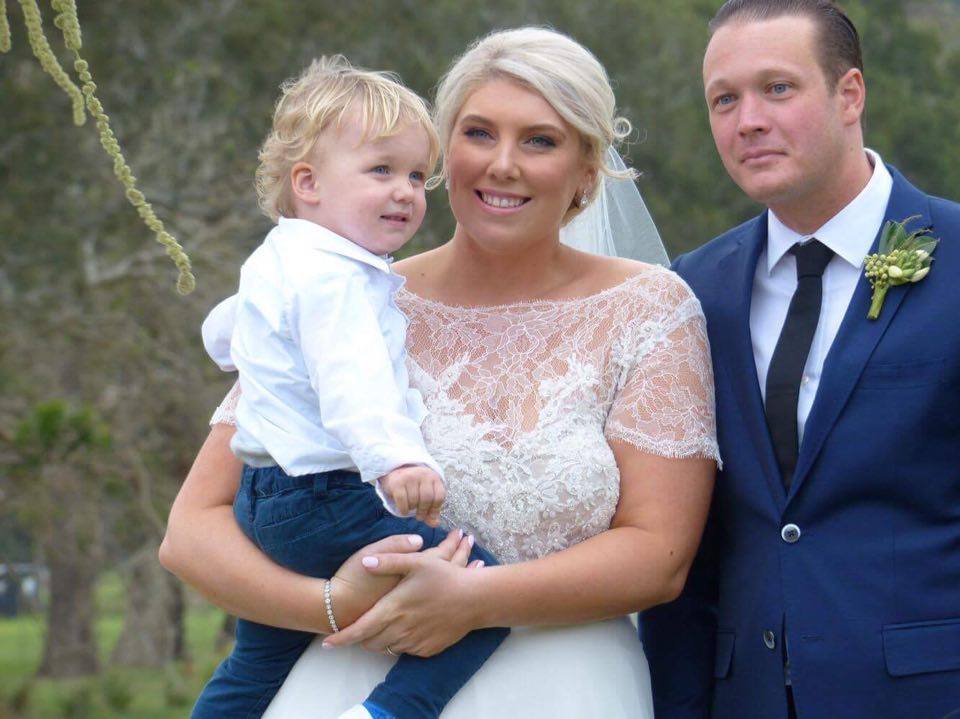 Wedding day joy
The main highlight of my wedding was being congratulated by our guests and all the compliments I received.
"Many of my guests hadn't seen me in months and were shocked by my weight loss transformation".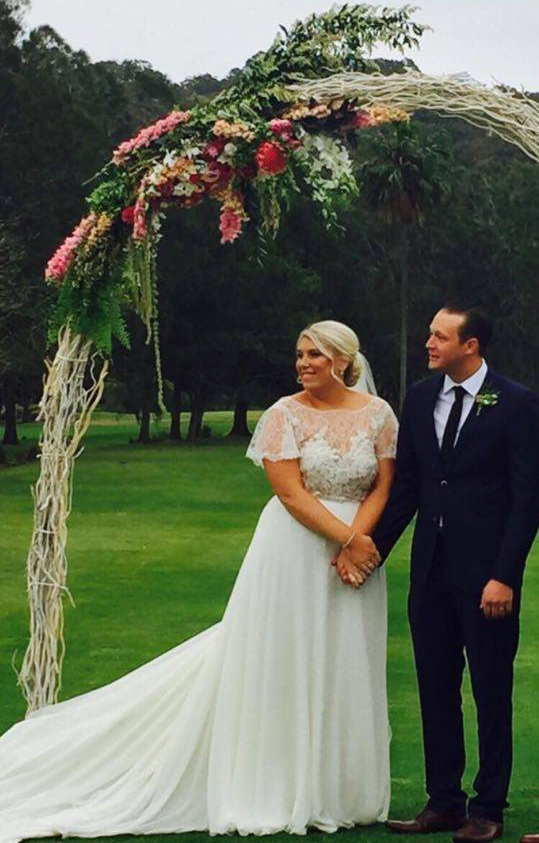 There is so much pressure on brides to look their absolute best on their wedding day. I've seen so many women who practically starve themselves on the lead up to their wedding to look thin in their dress.
"I have learnt that being fit and healthy and feeling body confident is much better than being stick thin".
Positive outlook
A lot has changed in my life since I lost the weight. I'm now able to shop for clothes at regular shops. I feel confident in myself and enjoy getting dressed up and going out. As well as my body shape changing, I love that my skin is so radiant. I put that down to all the water I drink.
Most of all I'm proud to be setting a good example for my family.
Thank you Caitlin for sharing your amazing body transformation and wedding with us.  We couldn't be more proud of you!
Read about this mums quest to lose 3 dress sizes before her wedding.