Plus Sized Yogi Empowers Women With Her Positive Body Message
Plus sized Yogi Jessamyn Stanley's positive body message is loud and clear. "Let go of fear, get on the mat and love your body!".
Through teaching Yoga, she's empowering women to be comfortable in their own skin, no matter what shape or size they are.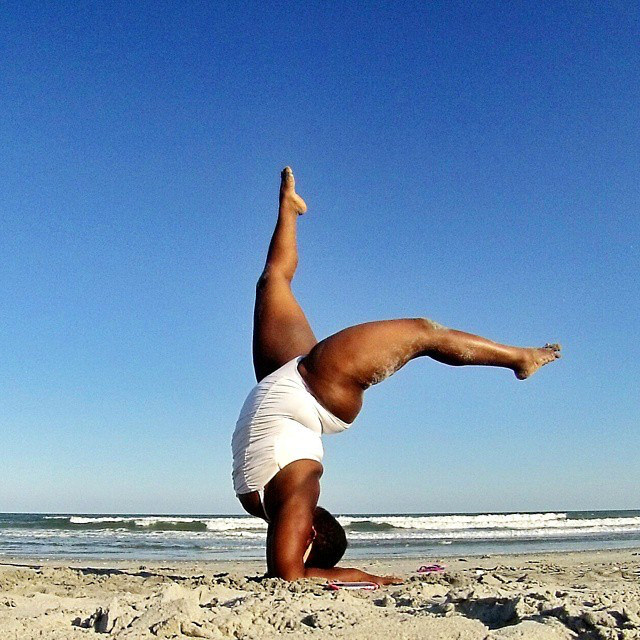 Positive Body Pursuit
Jessamyn started her home yoga practice five years ago due to studio prices becoming too high and being tired of yoga teachers making judgements on her ability, based on her fuller figure.
In the comfort of her home, she began photographing her yoga practice. This enabled her to view her progress and celebrate achievements along the way. Little did she know, these photos would end up motivating tens of thousands women of all shapes and sizes.
We LOVE the confidence she conveys in each photo and how effortlessly she rocks all her outfits. Do you need help choosing the best active gear for your workout?
Challenging preconceived notions of what a 'yoga body' should look like.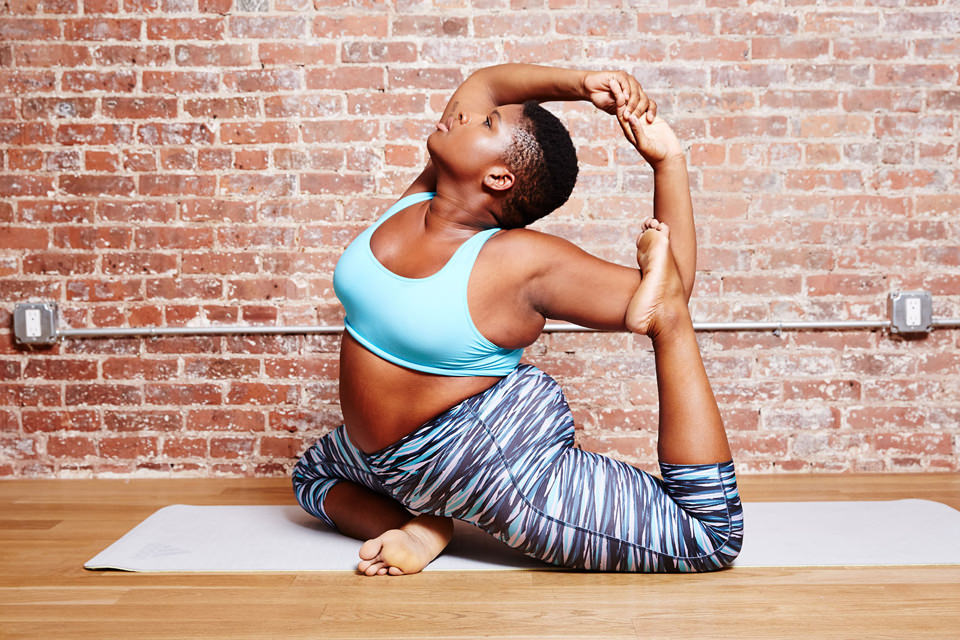 Jessamyn says "Our society throws crazy shade at anyone whose body differs from the models featured in Western media."
"I always tell people to stop sending negative energy into their bodies and thoughts. That negative energy is responsible for all body unhappiness. The only person in control of your life experience is you. Find the space and love to believe in yourself if only for your own overall well-being."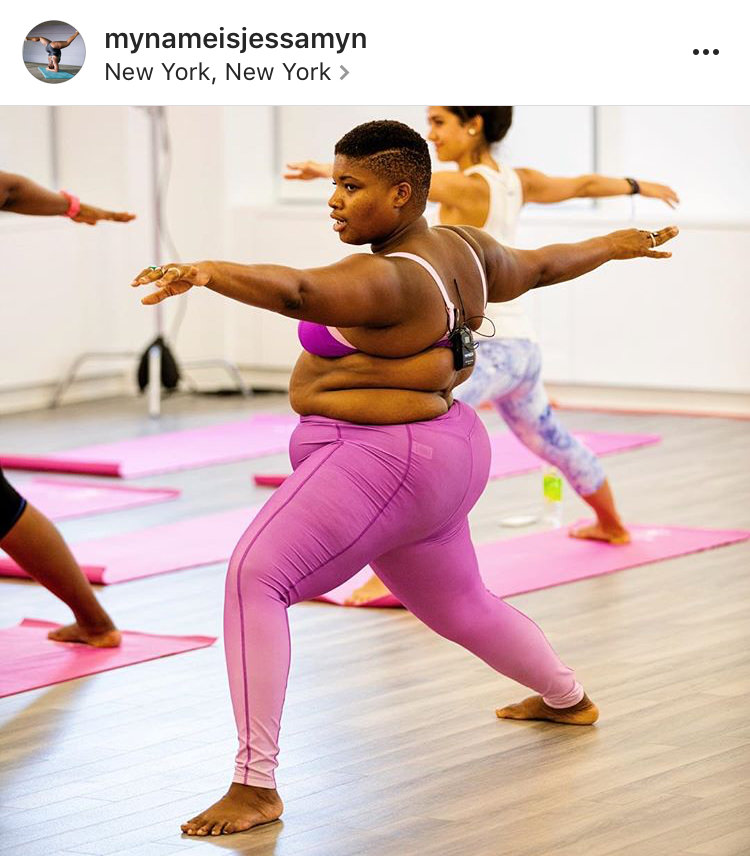 Now this fierce, headstrong Yogi is taking the world by storm with her colorful photos and videos and inspirational, body positive captions on Instagram.
She revels in showing people that you don't have to be a specific kind of person, or have a specific reason, to do yoga on a daily basis.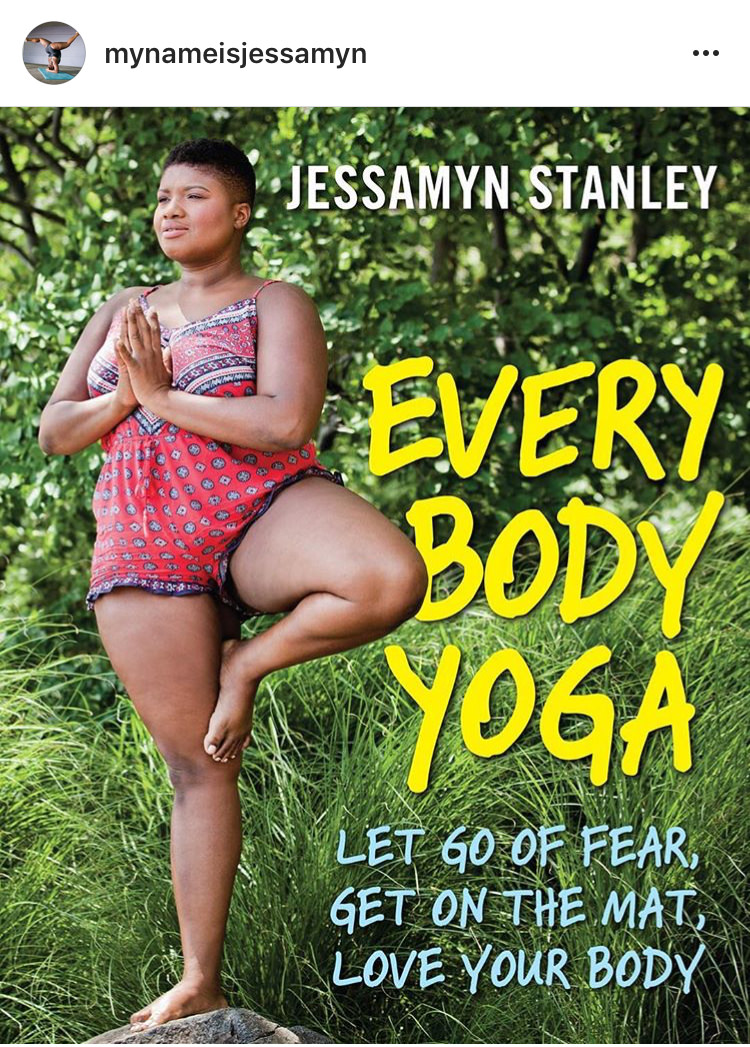 With over 219K Instagram followers and a book due to be released in 2017 "Every Body Yoga: Let Go Of Fear, Get On The Mat, Love Your Body" the future is bright for this young Yogi. In addition, she teaches regular yoga workshops in the USA and via the Internet. Making body confident yoga accessible to everyone.
"I receive messages from people all over the world who are hungry for yoga teachers with whom they can relate. I want to reach as many of these people as humanly possible".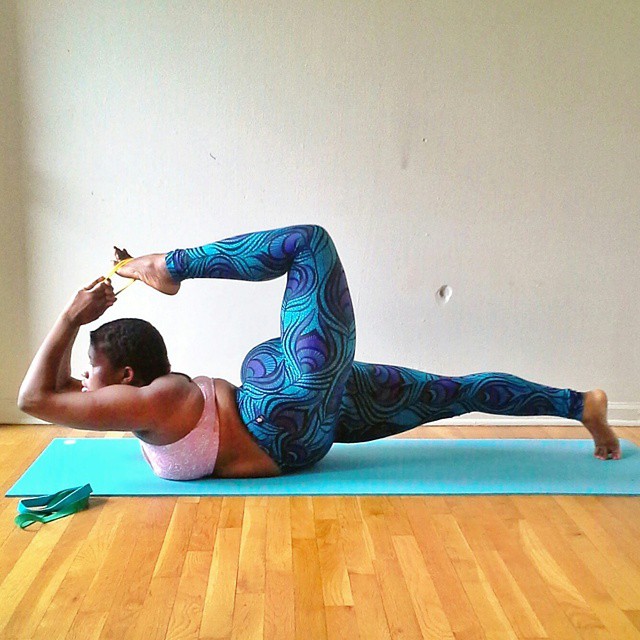 Being fit, healthy and strong is not dependent on a certain dress size!
At Healthy Mummy we believe being fit, healthy and strong is more important than being a certain dress size. We provide healthy food plans, nutritional smoothies, fitness videos, educational tools and community support to help women of all shapes and sizes.
No matter what your motivation, we help you to become the happiest, healthiest and fittest version of yourself.
Want to get started towards to fitness goals? Here are our tips for staying focussed and not losing motivation.