These mums have lost almost 300kg combined and transformed their lives and their bodies
WOW! We are totally inspired by these mums not just because they have lost almost 300kgs combined but also because they have transformed their lives and found new confidence in themselves.
Here at The Healthy Mummy, we love to celebrate our amazing mums!
We are thrilled to share how these mums are smashing their incredible goals and completely transforming themselves with the help of The Healthy Mummy 28 Day Weight Loss Challenge and our community.
Mums amazing transformations are an inspiration
Haylee May Johnson says she is 39 kg down and is loving her new life
Haylee says, "I love the new healthy life I live. 
The Healthy Mummy was a godsend for me!
It literally saved my life.
Never give up, stay consistent and the results will follow."
Maria Ager says she has lost 23 kgs and she has achieved things she never thought possible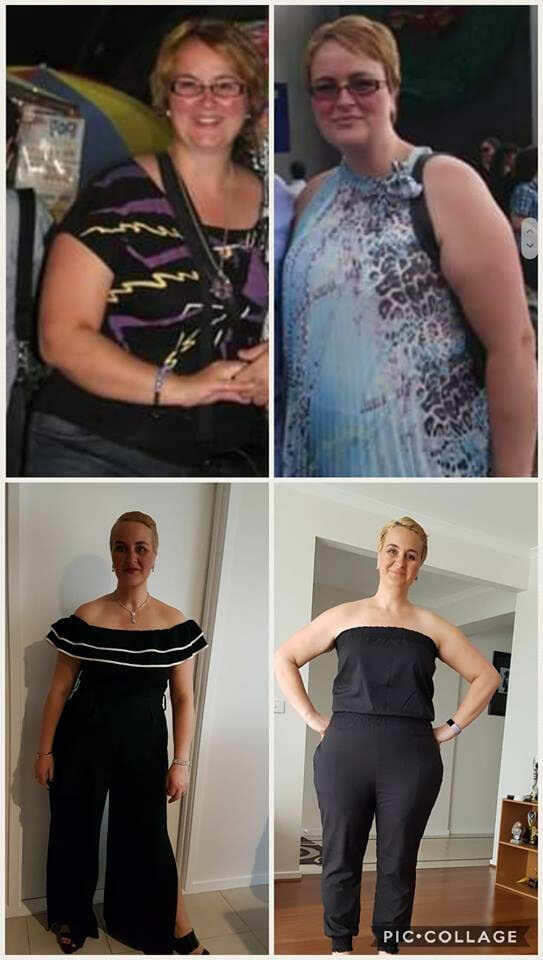 Maria says, "I was going through my photos for a full body shot and I could not find one. I guess I was embarrassed about my size. My heaviest was 115kgs and now I sit at 92kg and a loss of 180cm around my body. I am a mum of two boys with special needs.
On the weekend I did a 21km walk. Never would I have thought this would happen.
This is what The Healthy Mummy has taught me.
Set yourself goals
Inspire and motivate myself and others
To get back on track
To measure and not worry about the scales
I am at my happiest and I love taking full body shots now."
Andrea Hutton says 24kgs are gone in 8.5 months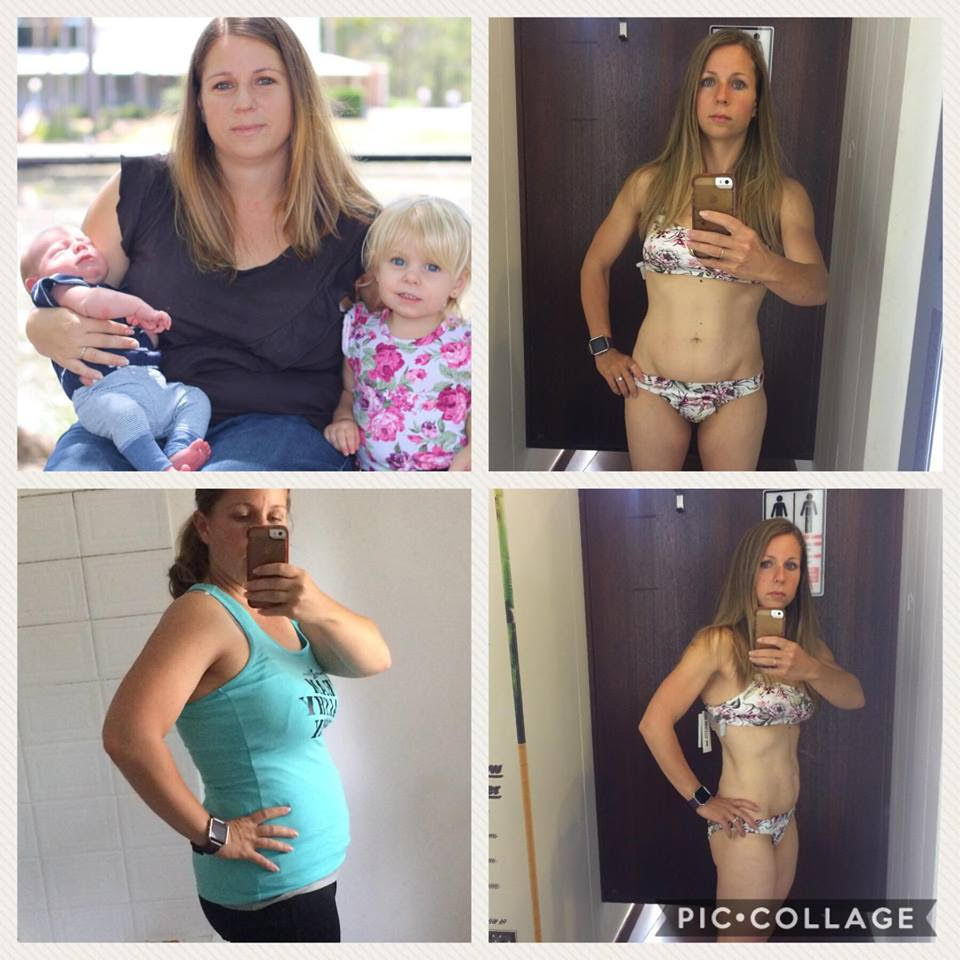 Andrea says, "I never thought I'd look this good while having two small children." 
Read more about Andrea's weight loss journey HERE.
Chloe Mondon says 25kgs gone forever and confidence gained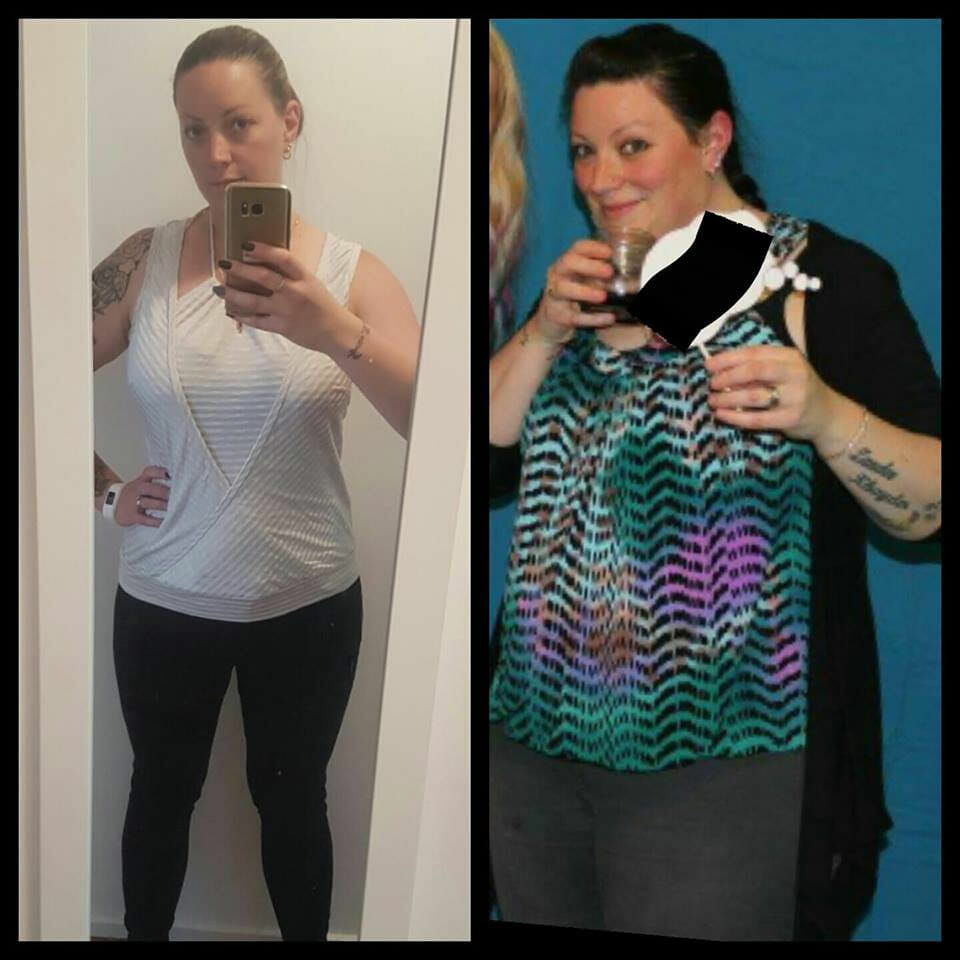 Chloe says, "I will be forever grateful I stumbled across The Healthy Mummy while flicking through Facebook! I love how The Healthy Mummy has just slotted into my family's lifestyle perfectly.
Being happy, healthy, fit and confident has come so easy just by following the 28 Day Weight Loss Challenge with The Healthy Mummy smoothies! 25kgs gone forever and a whole lot of happiness and confidence gained." 
Melanie Arnold-Stemm says she has lost 60kgs and despite the battles is still going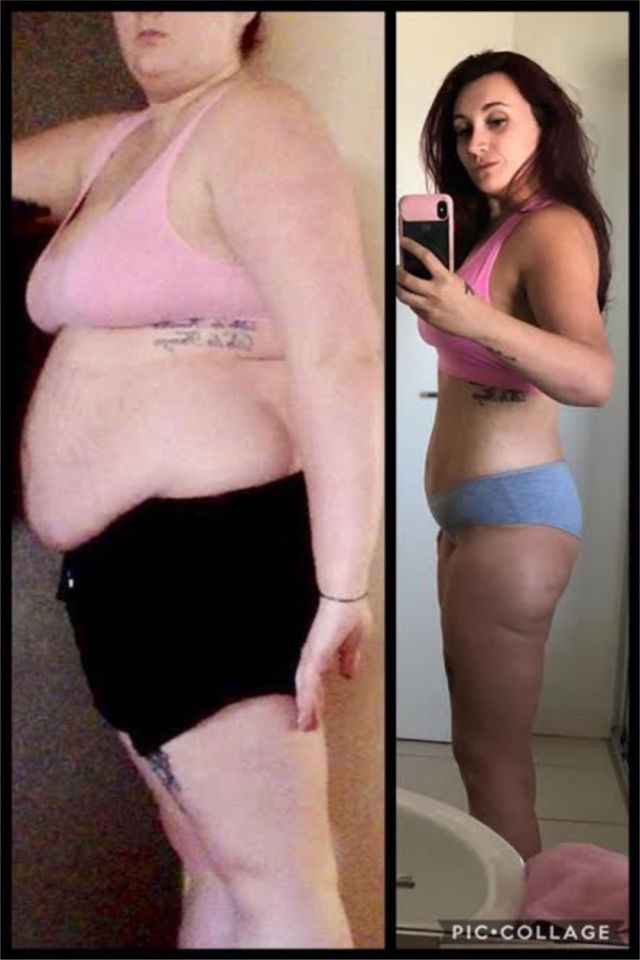 Melanie says, "Left – already started losing weight, but roughly between 128-133kg (largest was 143)
Right – 83kg
Total Weight loss since the start – 60kg (52kg with The Healthy Mummy 28 Day Weight Loss Challenge) 
It's hard to start, or knowing where to start, and the constant self battles through plateaus, or wondering if you're doing the right thing, and even all the cravings, but by pushing through, you can do anything you set your mind to.
The Healthy Mummy makes it as simple as possible, with everything laid out, thousands of recipes at your fingertips, no cutting of food groups, and none of that 1200 calorie hoo-ha for everyone.
It works FOR YOU, but YOU also need to make it work FOR YOU!
Be your own motivation babes trust me when I say it will do your mindset wonders xxx"
Kelly Coombs says she lost over 17 kgs has never looked back.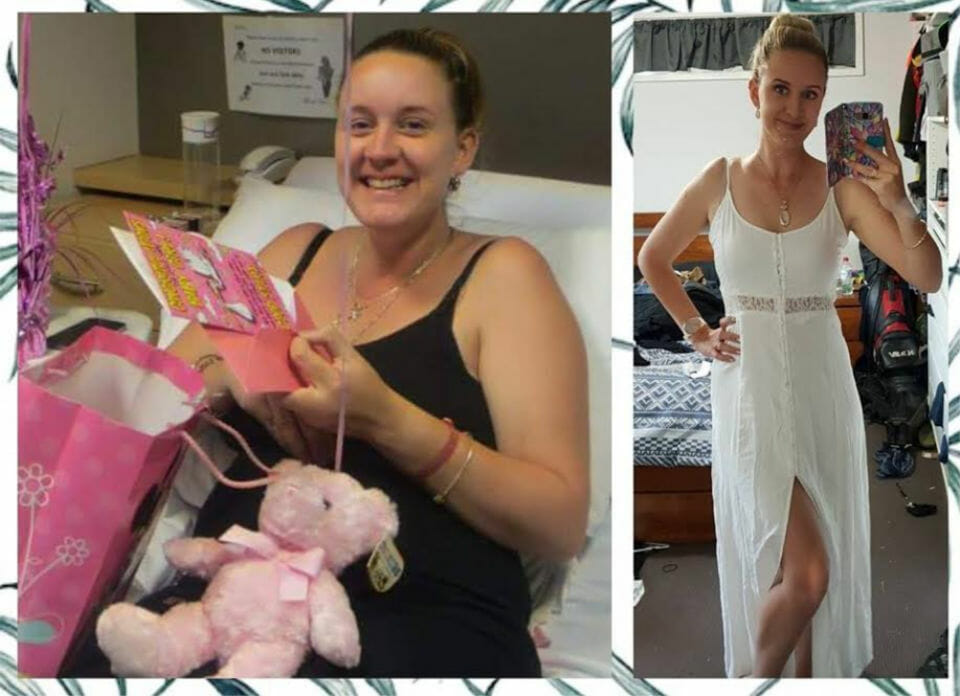 Kelly says, "After the birth of my first daughter VS now, mum of two girls aged 4 and 2yrs.
I lived in maternity clothes from mid-first pregnancy right through to six months post pregnancy of my second daughter…..that's 2.5yrs. I wore them because they were comfortable and hid my body, they allowed me to eat badly and get away with it.
Then at six months post pregnancy, I found and joined The Healthy Mummy 28 Day Weight Loss Challenge and have never looked back.
I can now choose clothes (like a white summer dress) that I never thought I would be able to wear and feel great in, as well as comfortable.
I've been a member for 2.5 years and don't plan on quitting any time soon/at all."
Sophie Barrett says her 1kg weight loss has made a world of difference.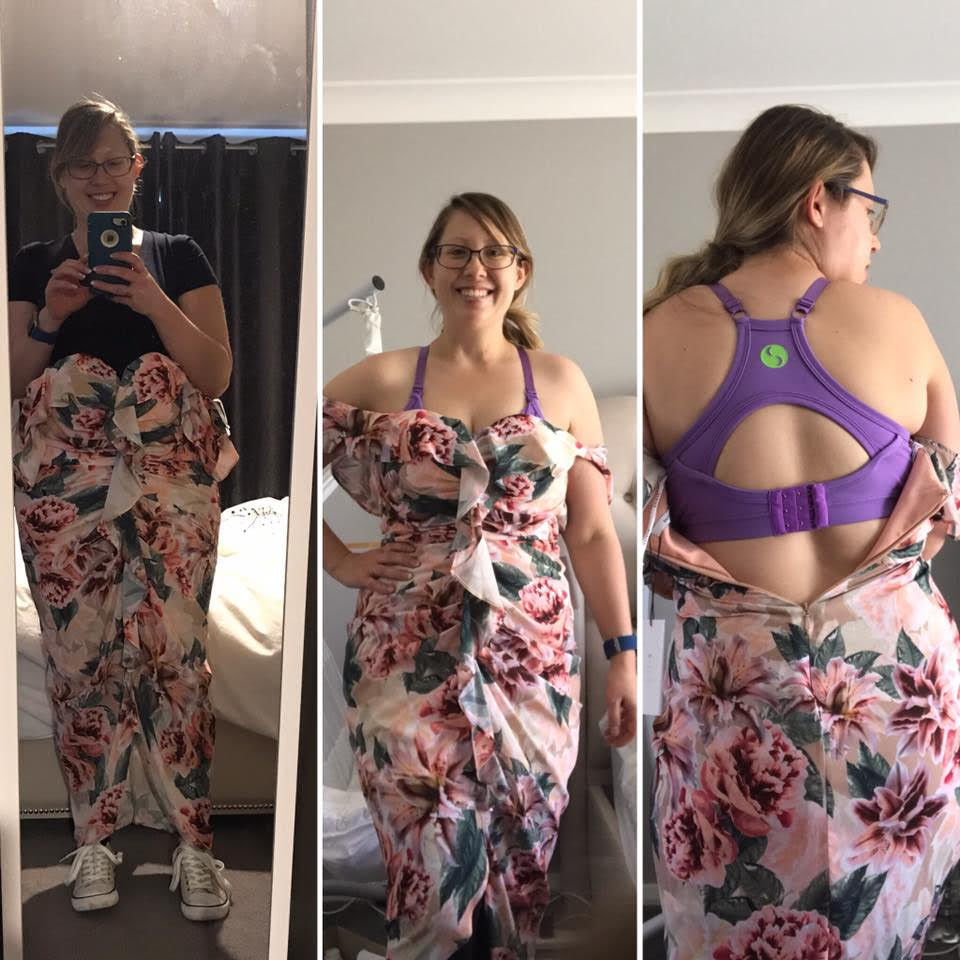 Sophie says, "Have you got a goal outfit?! This is mine. I bought it while pregnant, and of course, there was no way it was going over my thighs! (This is the first place my body balloons in pregnancy) 
Cue the first photo – a couple weeks after giving birth I thought surely I'd at least get it on…. but nope, I was a little disheartened, but that didn't stop me from trying.
The last photos are today… after only a few short weeks and minimal exercise! I've technically only lost 1kg between these pics, but you can see it's made a world of difference already!!
Using the 28 Day Weight Loss Challenges is what got me here. This is my second journey – I've done it once and I'll do it again. At only seven weeks post pregnancy – I'm excited for what this month holds and how much closer to this goal I'll be! "
Louisa Balls says she has lost 20.5 kgs in just SIX months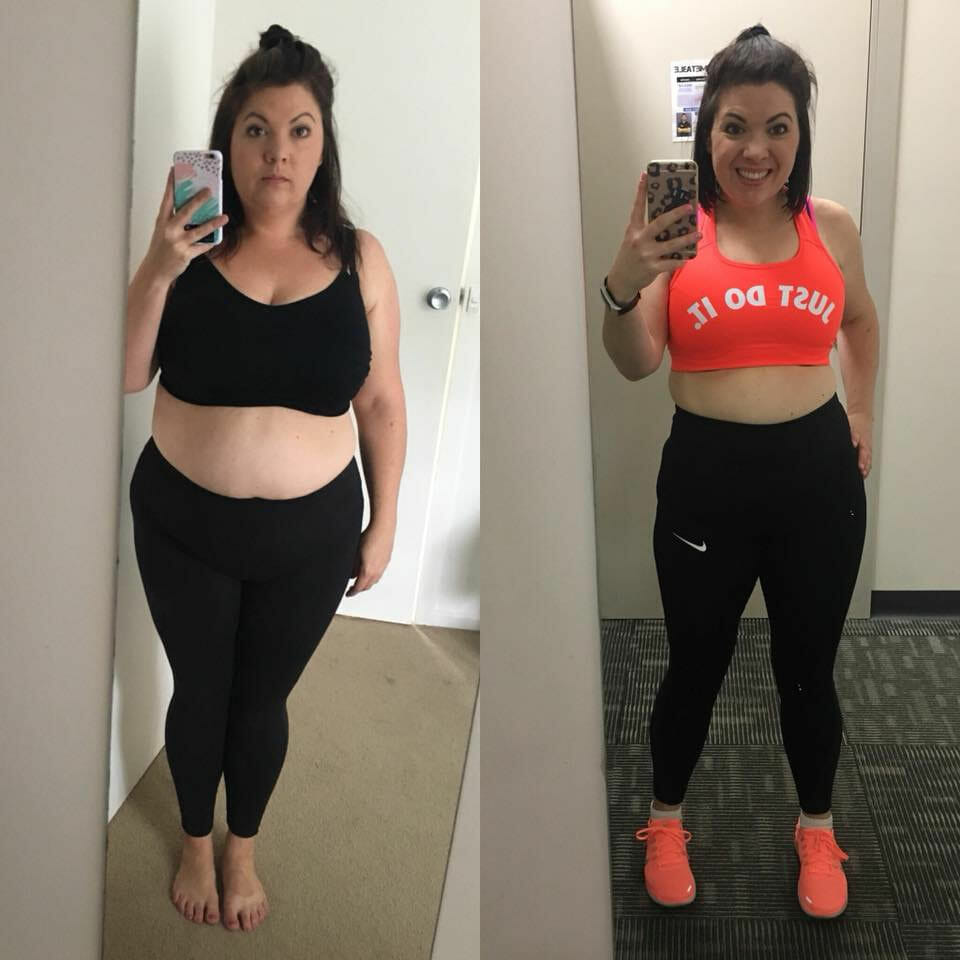 Louisa's progress and the photos show:
April 2018 – October 2018
Size 18 – Size 10/12
XL – M
90.5kg – 70kg
Lousia says, "20.5kg lost in six months by following the 28 Day Weight Loss Challenge and also having smoothies for one to two meals a day. Healthy snacks have changed my life as I never realised how many extra calories I had in snacks and drinks other than water. I now ALWAYS have some Healthy Mummy slices or bliss balls in the freezer and take my meals and snacks to work – it's a game changer! 
Give it a try, if you're like me you'll wonder why you didn't do it sooner! 
Next goal is to get to a 'healthy' BMI which I am close to and to get to the 'healthy' weight range for my body type which is 45kg-65kg."
Christie Treloar says she has lost 38 kgs in just over 12 months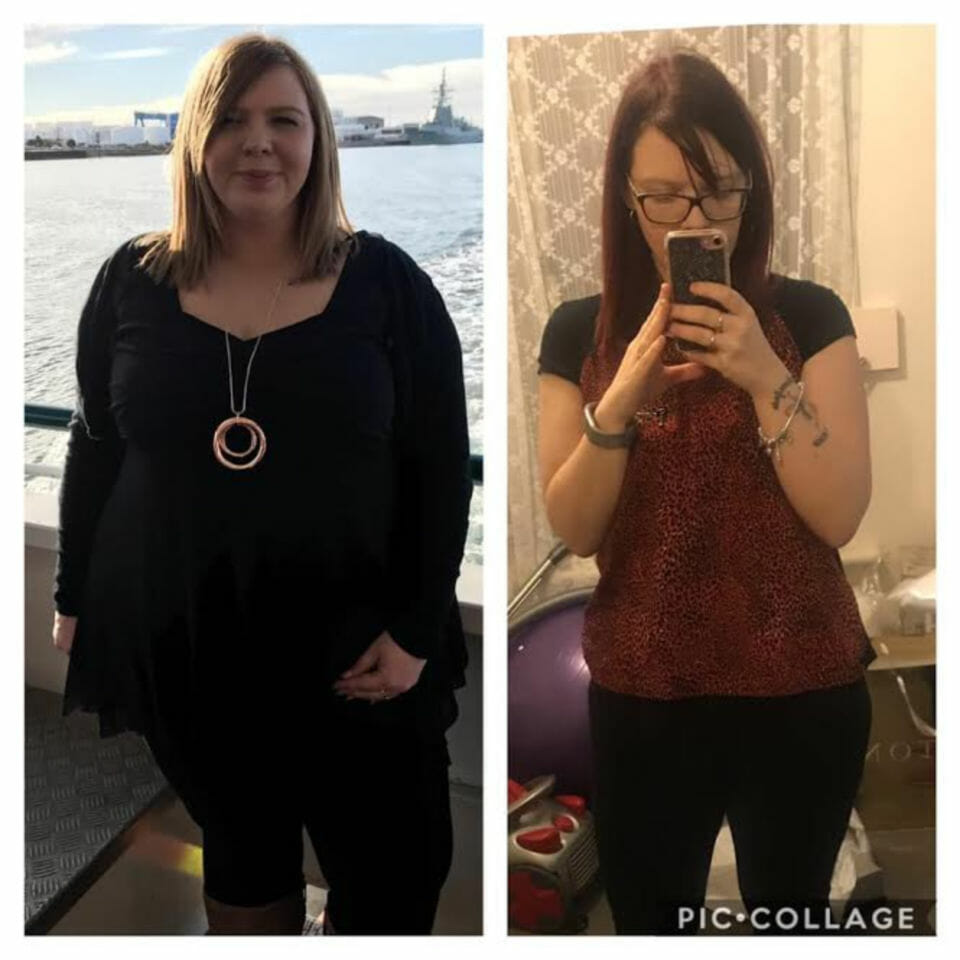 Christie says, "This is my first ever transformation Tuesday, I started on The Healthy Mummy challenges and smoothies September last year and to date have lost 38kgs! I have gone from a size 18 to a size 10 The Healthy Mummy program is great as it works for mums with families, my daughter loves going through the app and picking something out. If you're on the fence about joining you should do it because if I can do it anyone can."
Hannah Pech says she has lost 23.5 kgs and isn't looking back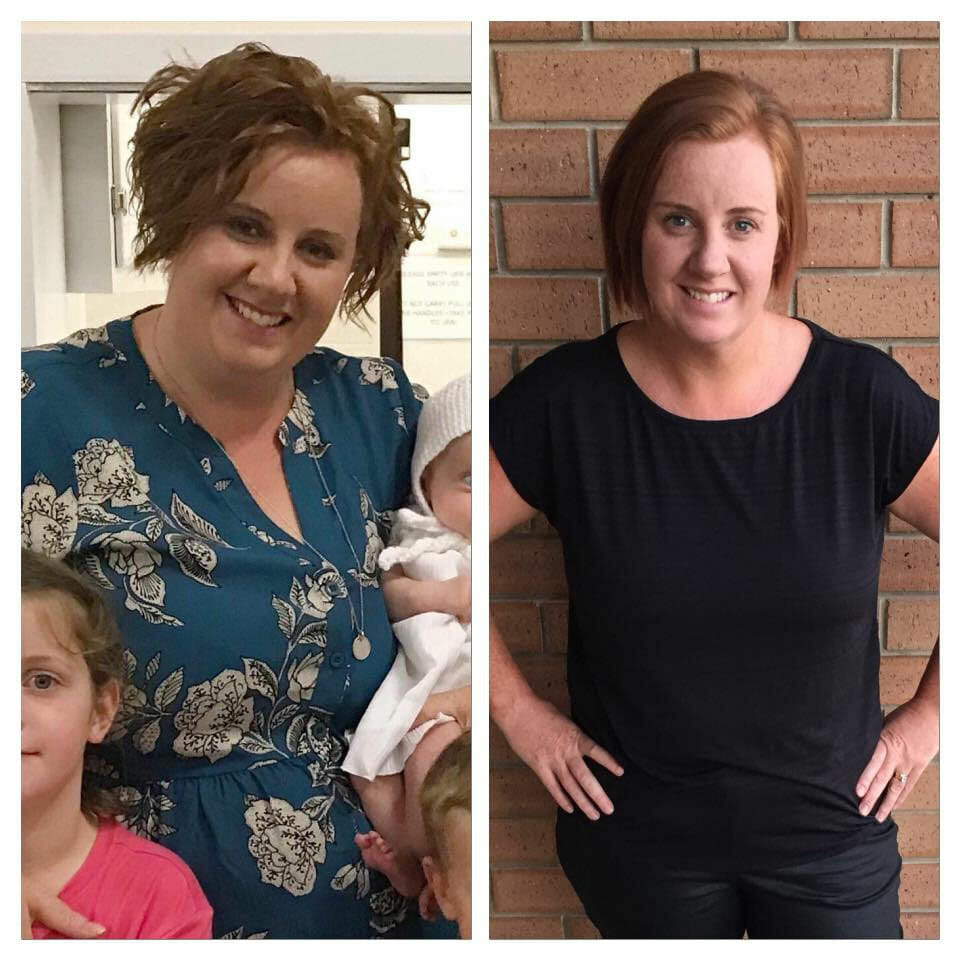 Hannah says, "My first time sharing my transformation Tuesday! Five months of The Healthy Mummy 28 Day Weight Loss Challenge and 23.5kg gone forever all while breastfeeding twins and running after five kids under 7.  
If I can do it so can you! Share your transformation with us! Share the inspiration!  
No one said it would be easy they just promised it would be worth it.
Courtney Thursfield says she has lost 22.5 kgs and her hubby has lost 8kg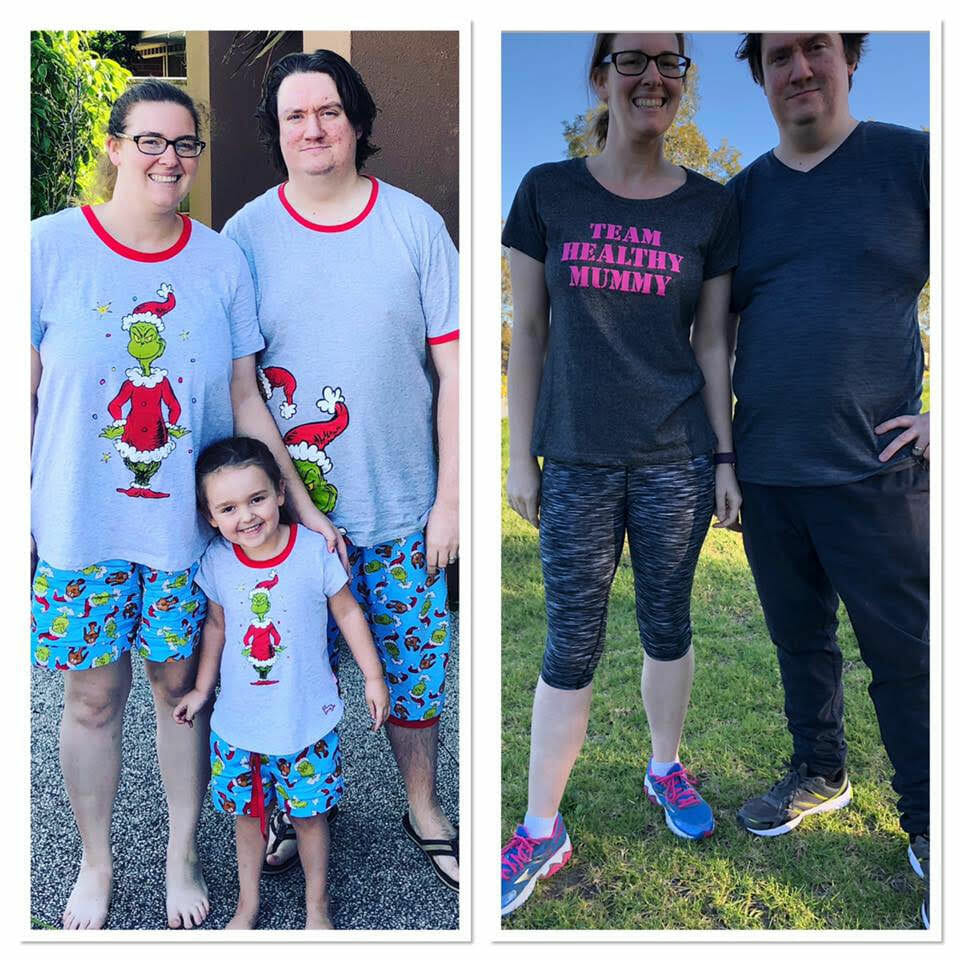 Courtney says, "I love that The Healthy Mummy is not just for me! My hubby is on board with the food and smoothies and has enjoyed the lifestyle change also. He still enjoys his beer and burgers with mates but is happy to eat a Healthy Mummy meal for dinner at home and see the benefits.
We both have a smoothie for breakfast and a Healthy Mummy meal for dinner, I also follow the meal plans and exercise a little more. I count my calories also. The changes in our lifestyle have been enormous. We know why we are eating better, exercising more and just generally treating our bodies better.
Since February I have lost 22.5kg. Chris has lost 8kg just changing two of his meals a day. We can both run around with our daughter at the park and not be totally exhausted after a minute! This lifestyle is fantastic for families – it can work for anyone!"
Thank you for sharing your Healthy Mummy journey with us and we will be cheering you on and watching as you continue to kick goals!
Are you ready to kick-start your weight loss?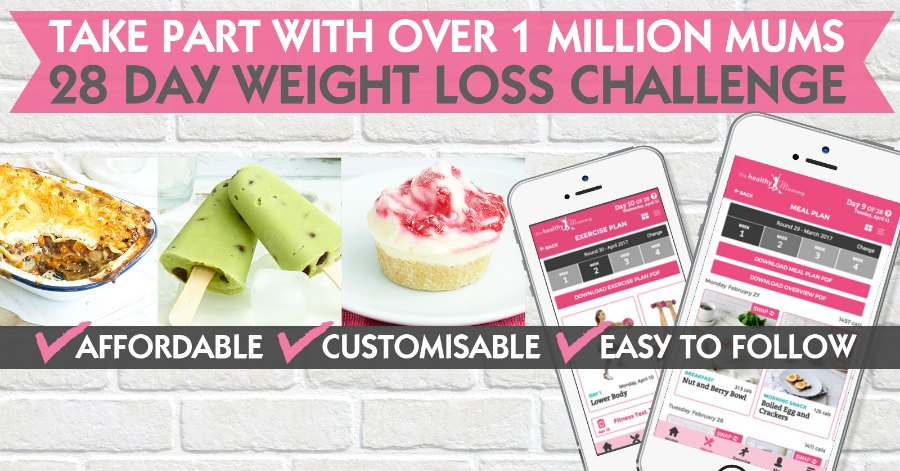 If you are interested in kickstarting your weight loss and want to improve your energy – not to mention – improve your overall health and wellbeing – our 28 Day Weight Loss Challenge is an awesome program to check out. 
Our 28 Day Weight Loss Challenge includes:
28 days of at home exercise routines (no gym needed) – with video instruction
Customisable and breastfeeding friendly meal plans (including a 7 day cleanse)
Time-efficient exercises for busy mums – under 30 mins
Challenge combines Pilates exercises with interval and circuit training (HIIT)
Suitable for basic to advanced fitness levels
Home to thousands of EASY-TO-MAKE recipes!
To learn more about our 28 DAY WEIGHT LOSS CHALLENGE CLICK HERE