4 quick and easy no-bake slices
When the weather is warm, the last thing you feel like doing is turning on the oven to make a healthy snack.
That's why we have pulled together FOUR of our favourite NO-BAKE recipes for healthy slices that you and the family will all love.
Recipes like this are the basis of our 28 Day Weight Loss Challenge – we want to make it easy for mums to eat well without spending too much time cooking.
Which one will you try?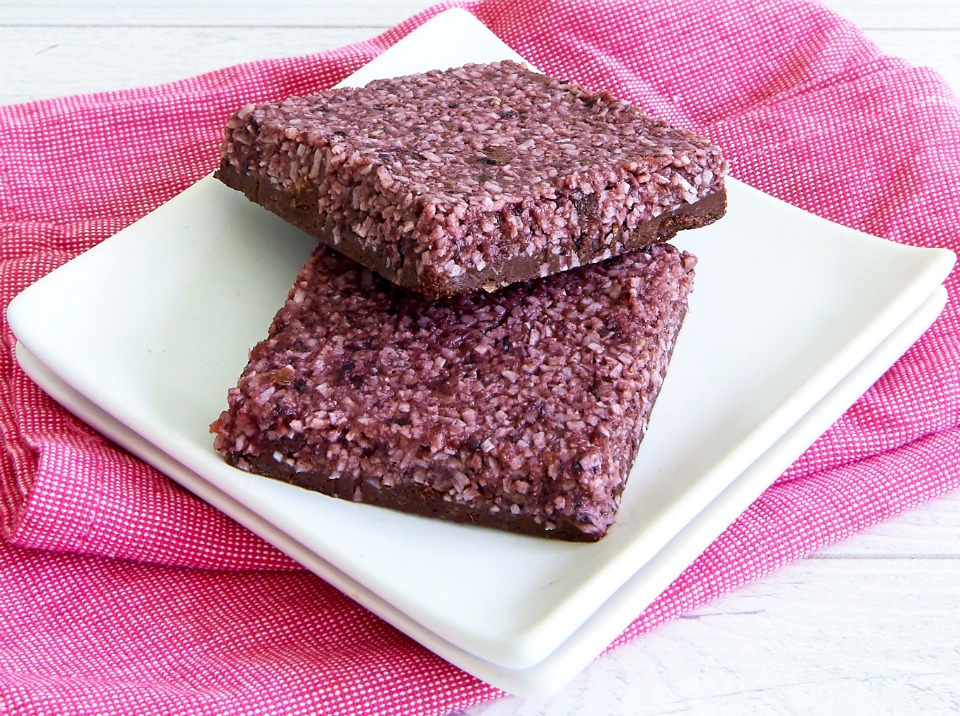 Easy no bake slice recipes
Raw Cherry Slice
135 cal
Pictured above, this slice is packed with healthy fats and fibre and free from refined sugar. This easy to prepare Cherry Slice doesn't require any baking and makes the most of in-season cherries (or use frozen ones).
Snickers Slice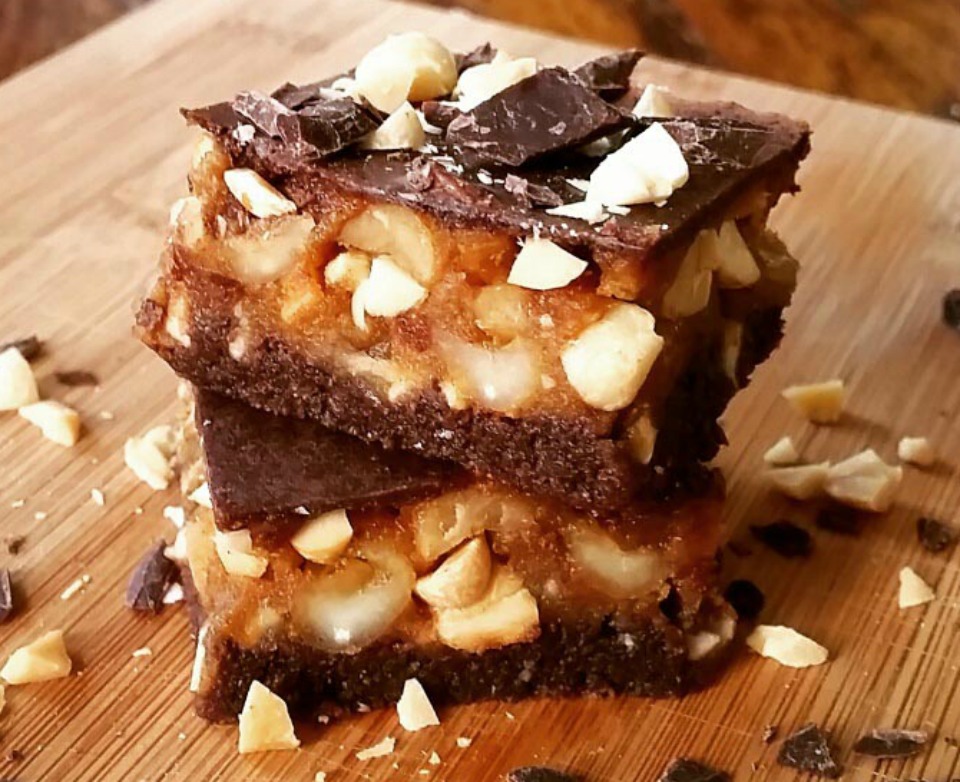 184 cal
This delicious slice tastes even better than the real thing (and is good for you!) – plus it uses mostly store cupboard ingredients.
Lemon and Coconut Slice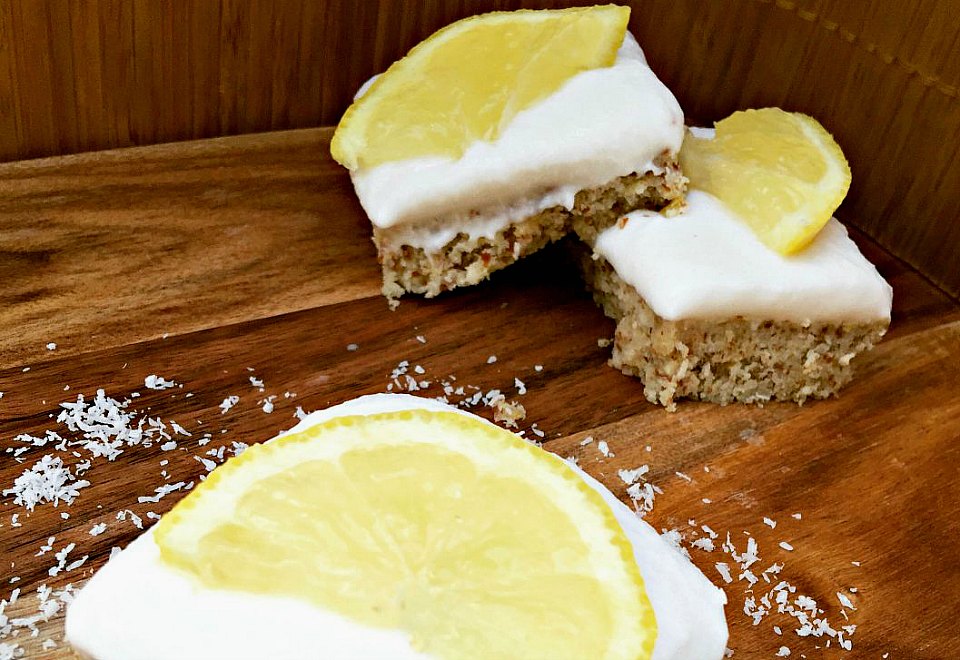 150 cal
At only 150 calories per slice, how could you possibly not try it?  It's the perfect dessert to knock a sweet craving on the head.
Easy Chocolate Slice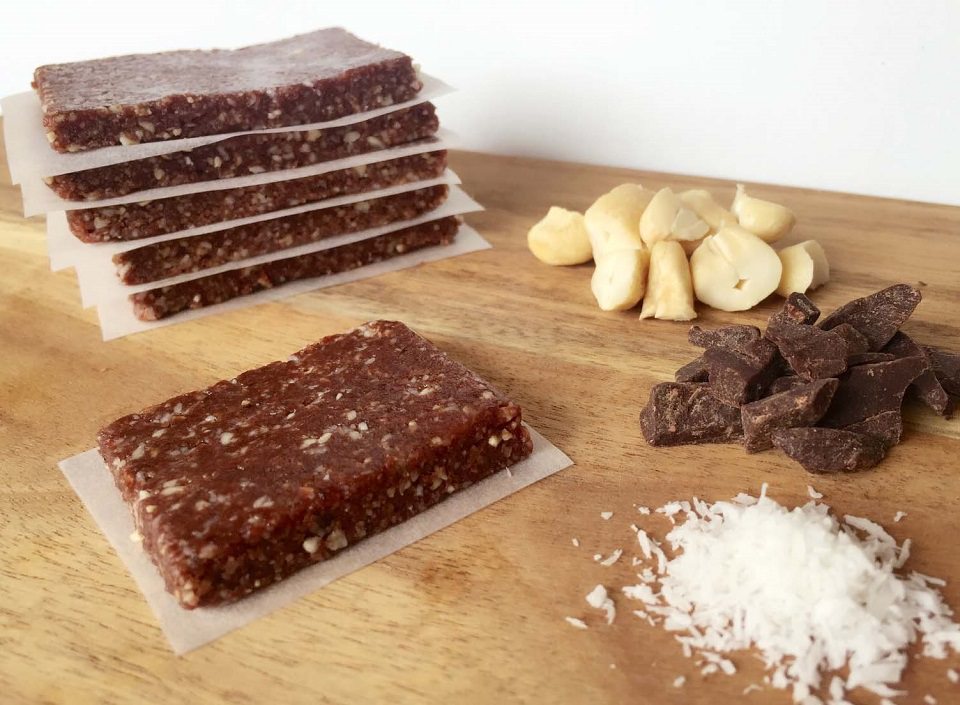 79 cal
Another great recipe that you probably already have all of the ingredients for in the pantry. The kids will love helping you make (and eat) this one.
Want more sweet treats and baking recipes like this? Our 28 Day Weight Loss Challenge is packed with delicious ideas that can be enjoyed as part of a healthy lifestyle.
If you want to get into meal prep join our 28 Day Weight Loss Challenge.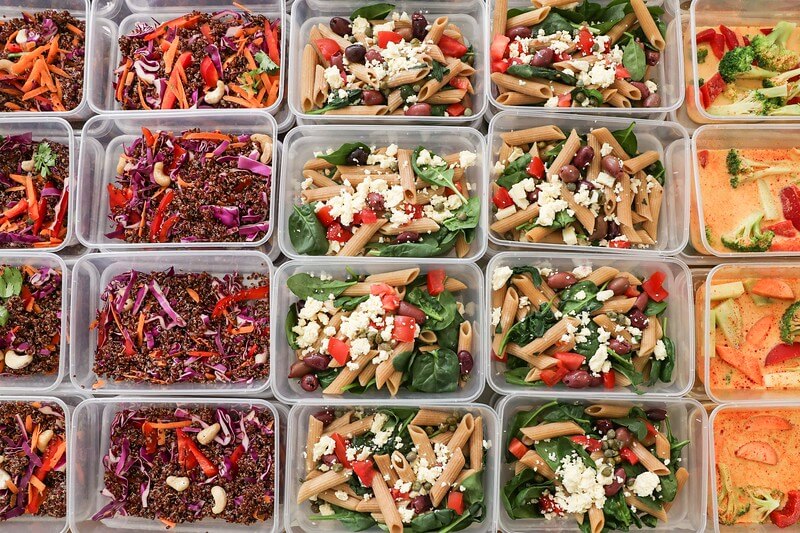 Results
Mums have incredible results on our plans. Whether mums have 50kg* or 5kg* to lose we can help.
You can see daily results posted on our website from mums sending in their weight loss results and you can also join our private group to see 1000's of results from mums and be part of our supportive community of like minded mums on a healthy weight loss journey
Tamara Deborah has lost 41kg
Making the decision to completely change your life isn't easy. But for me, being overweight, unfit, unhealthy and lethargic was without a doubt so much harder than what the past 18 months has been.
I've lost 41kgs using the 28 day weight loss challenges and Healthy Mummy  Smoothies. The Healthy Mummy has helped make it easier to make such big changes.
Choose your hard!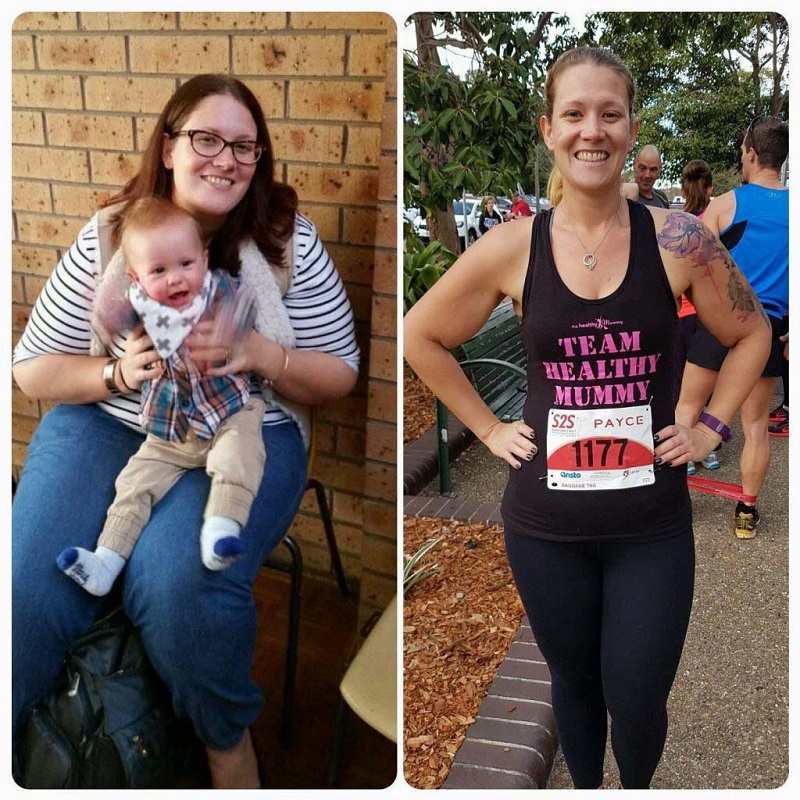 Tawhai has lost 52kg
When I found The Healthy Mummy in August 2014 I was desperate to lose weight for my wedding but was so overwhelmed with the amount I needed to lose.
After years of losing and gaining weight I needed something I could easily follow, adapt for my family and be able to maintain.
As soon as I looked at the 28 Day Challenges I signed up and ordered some smoothie tubs, it has been one of the best decisions for myself and my family.
I lost 52kgs* in 15months and gained more energy, confidence and fitness. I've had some extremely hard days and weeks we all do, but what's important is to never give up.