Healthy Mummy nutritionist reveals how to get rid of cellulite!
If you suffer from cellulite, you're not alone. Our Healthy Mummy nutritionist Asha O'Brien-Grudzinskas was on hand to talk more about it…
Dreaded cellulite… it's extremely common and also harmless but it can be very unflattering.
In fact, because it causes your skin to look lumpy around the thighs, hips, bottom and stomach, it's often referred to as orange peel skin, cottage cheese thighs or hail damage.
If you suffer from cellulite, you're not alone. Over 80-90% of women have it or have had it.
Thankfully, our Healthy Mummy nutritionist Asha O'Brien-Grudzinskas was on hand to talk more about it…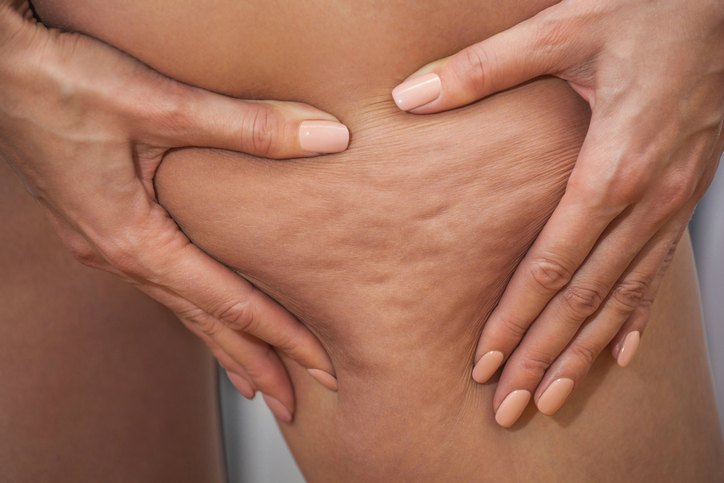 Healthy Mummy nutritionist Asha reveals how to banish cellulite
It seems that when women are pregnant or edge closer to menopause, cellulite appears more noticeable, which suggests that hormonal factors are at play but the causes of cellulite aren't completely understood.
"The cause of cellulite is unknown. It mostly comes down to genetics, hormonal changes and body fat percentage," explains Asha.
Hormones impact the amount of fat we store and the quality of our skin.
But lifestyle choices such as drinking, smoking, having a poor diet and not exercising enough may also play a part. Medical experts agree that it is formed after a muscle breaks or is stretched and pulled down causing fat cells to push up and give that blotchy bumpy complexion under your skin.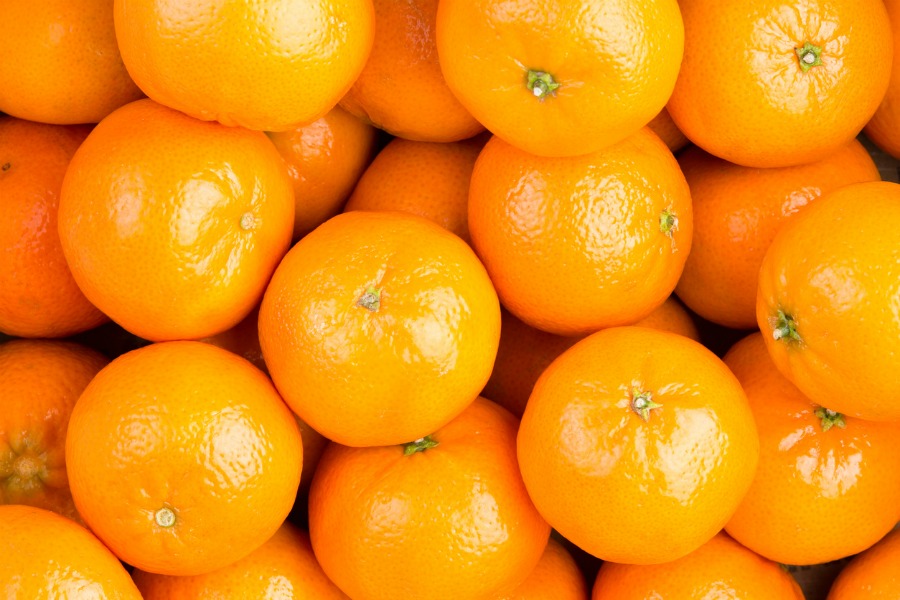 Foods to eat to reduce cellulite
Asha says there are some foods you can eat to reduce the appearance of your bumpy skin. These include:
-Organic meats
-Seafood
-Tempeh and protein powder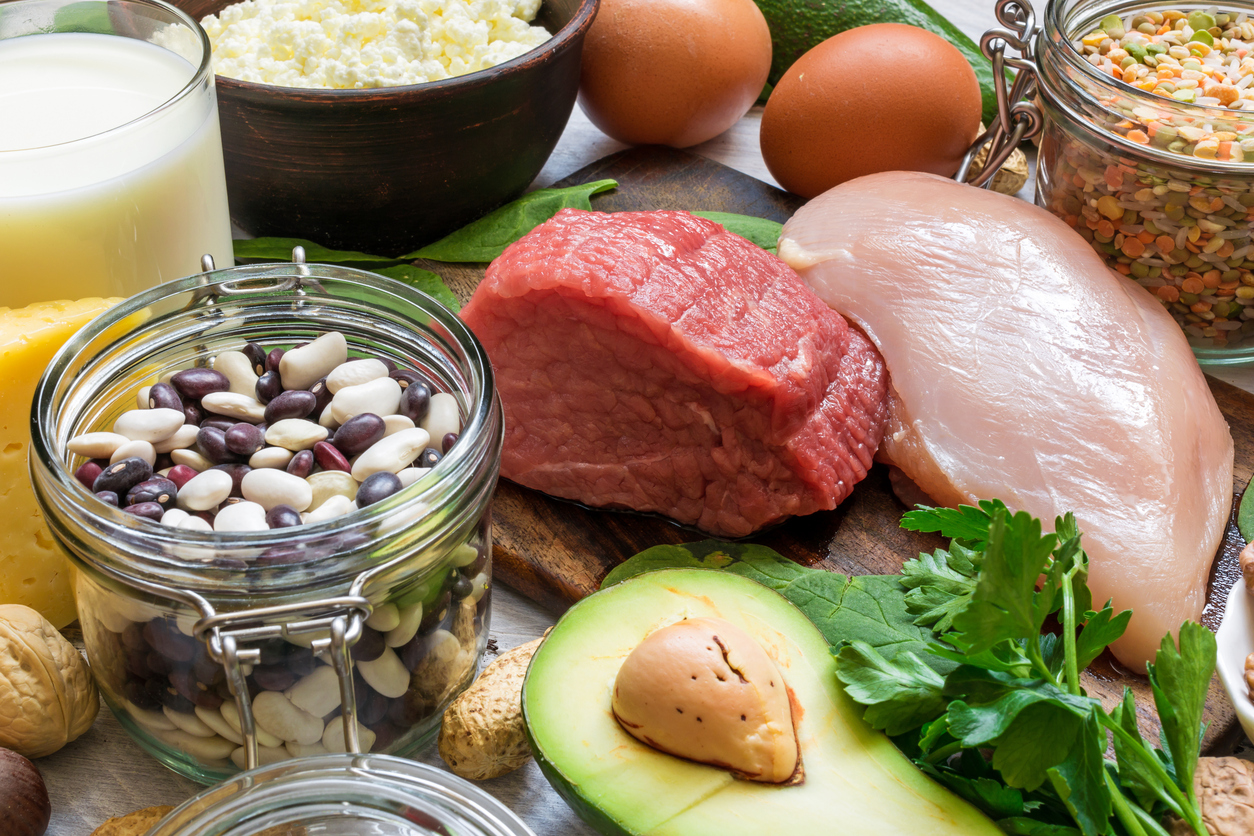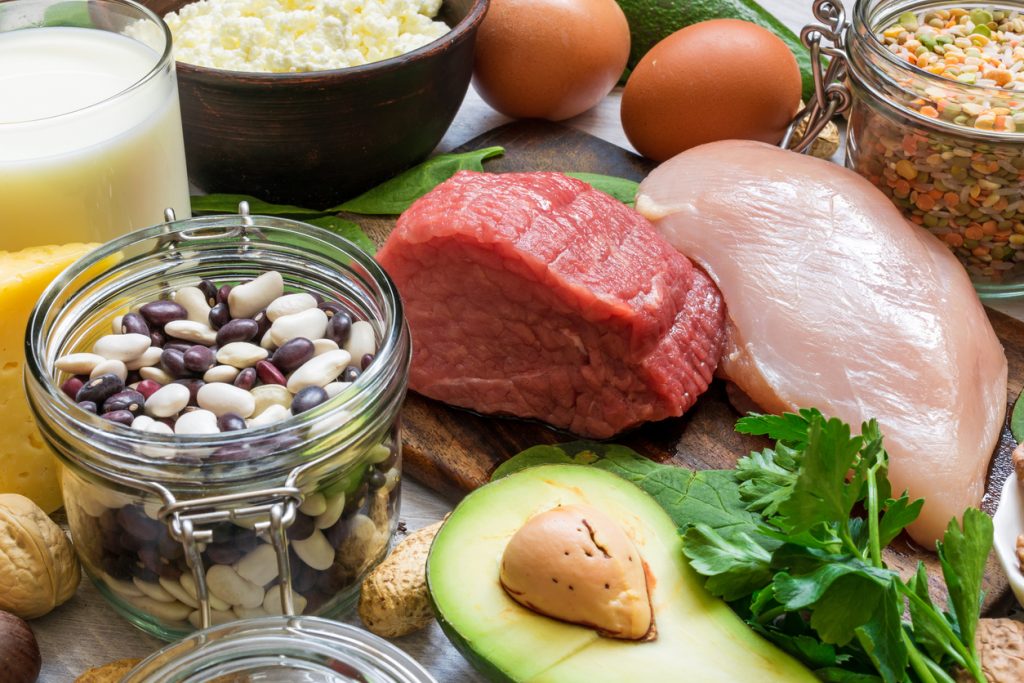 "High in protein so will promote muscle growth, which can sometimes smooth out the appearance of cellulite," says Asha.
"The more muscle someone has the higher BMR they have, meaning they have a faster metabolism and burn fat quicker."
"What's more, oily fish such as mackerel or salmon, avocado and flaxseed meal/oil contain Essential Fatty Acids which help to keep the skin healthy, strong, stretchy and soft."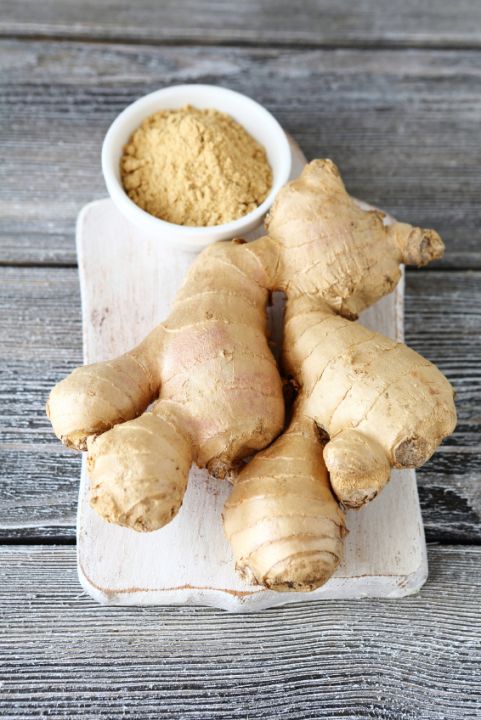 Other helpful foods are:
• Ginger, which is a strong circulatory stimulant.
"It strengthens the flow of blood and lymph around the body which may improve the appearance of cellulite."
• Strawberries, blueberries, lemon, orange, grapefruit, kiwi fruit, capsicum and broccoli: high in vitamin C and antioxidants. Needed for the production of collagen which helps keep skin smooth.
• Chamomile tea: relaxing and nourishing to the adrenal glands.
"This helps to regulate the production of cortisol and adrenaline. When we experience chronic stress, our bodies are more likely to hold onto fat."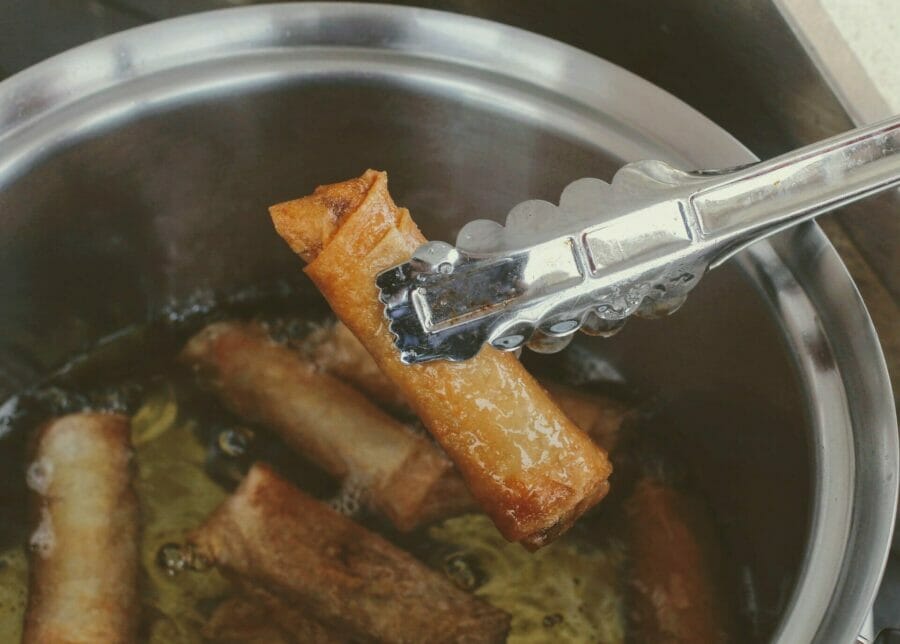 Food to avoid
When it comes to food to avoid, Asha says there are some we definitely should cut out in order to get rid of cellulite.
Things to avoid:
• Refined carbs: white flours, white pasta, white rice, sugar, baked goods etc
• Alcohol
• Deep fried food
• Soft drinks and energy drinks
REAL mums reveal their VISIBLE results with SKIN Body Sculpting Lotion
Finally a skin firming lotion that is proven by REAL mums to have visible results.

Yes, we are talking about The Healthy Mummy SKIN Body Firming Lotion.

See what some of our mums have to say about it and check out their AMAZING results in as little as one week.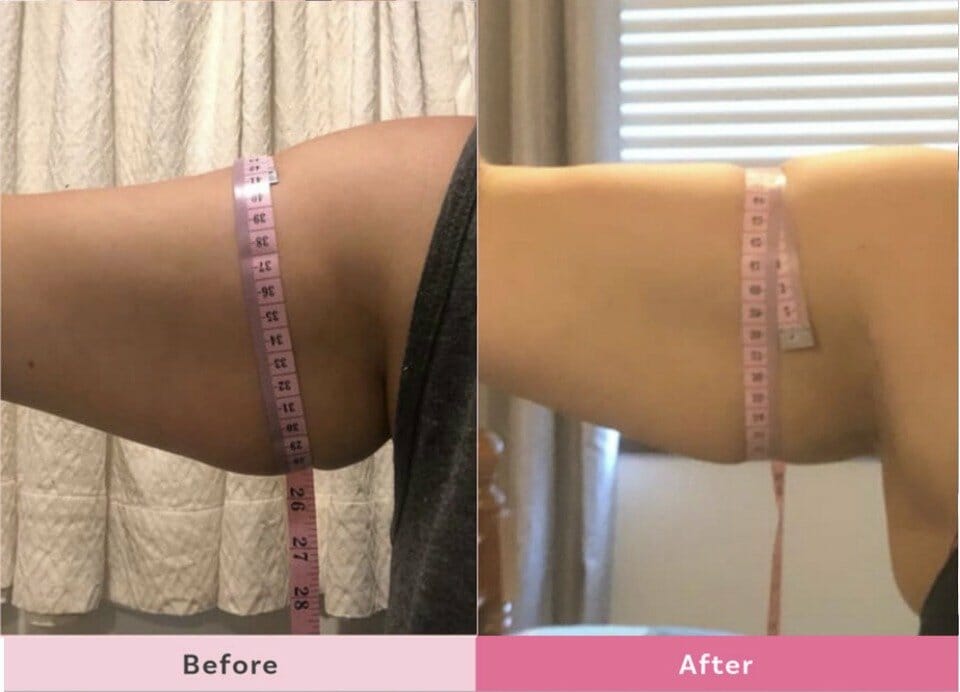 Real mums within The Healthy Mummy community have been sharing their results after using SKIN Body Sculpting Lotion.

They couldn't be more excited about the difference they are seeing in their skin tone and texture, and nor can we.
SKIN Body Sculpting Lotion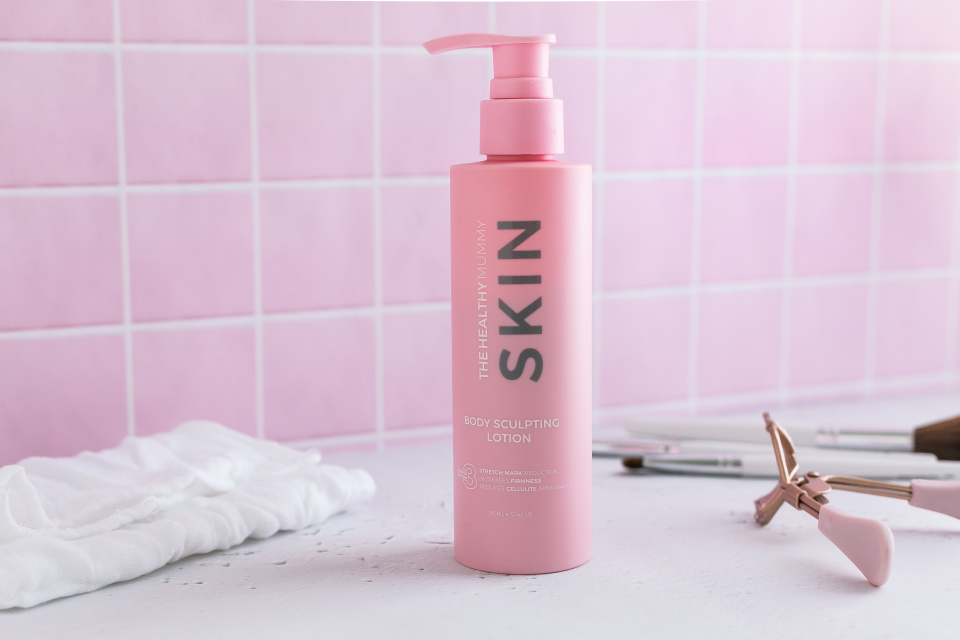 Kate Jacklin – results after 2 weeks using Body Sculpting Lotion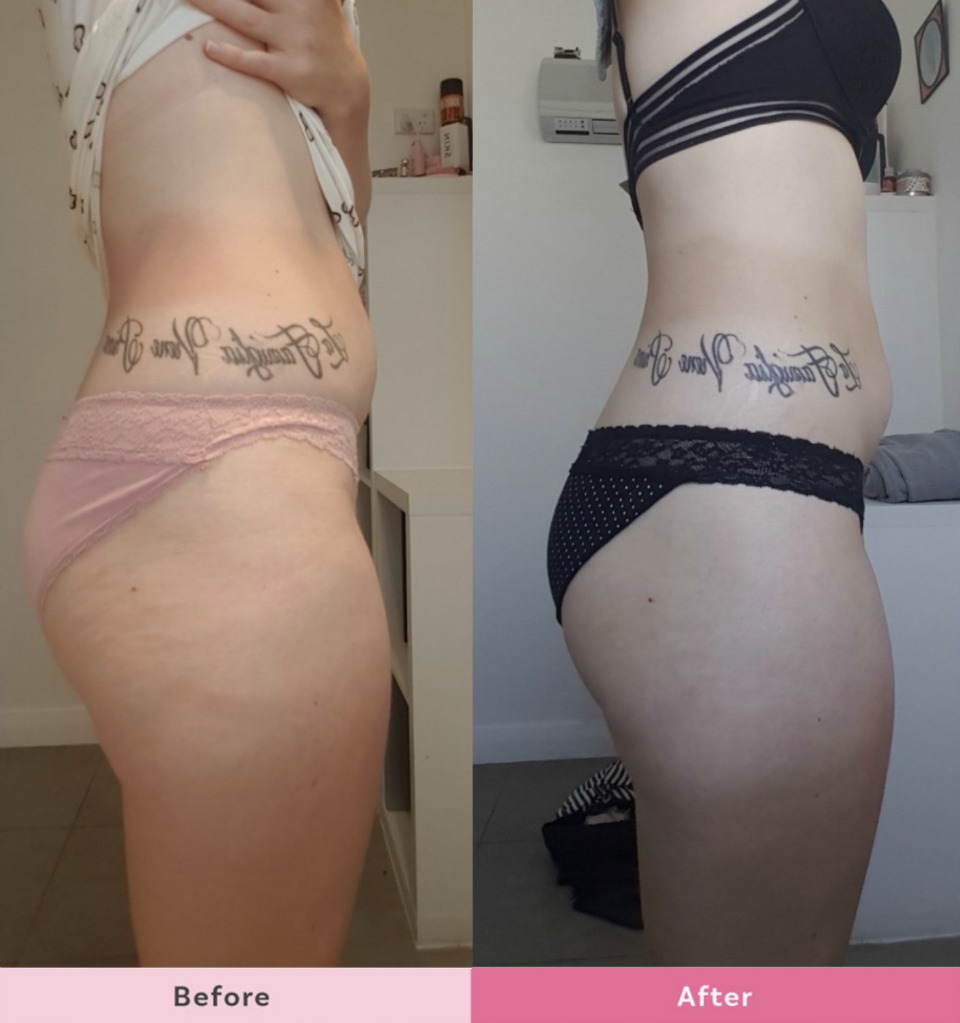 Mum Kate says "So hard to take a picture exactly the same.

I've been using SKIN Body Sculpting Lotion for about two weeks with a day here or there missed.

My skin is feeling a lot firmer, especially the top of my thighs/bum, my stretch marks are soo much lighter in colour and I swear not as deep as they were.

Now I'm not one who EVER used daily moisturisers or cream on my body. Seriously, never! I was super sceptic and I'm quite amazed that I'm actually seeing results.

Healthy Mummy you've impressed me AGAIN!"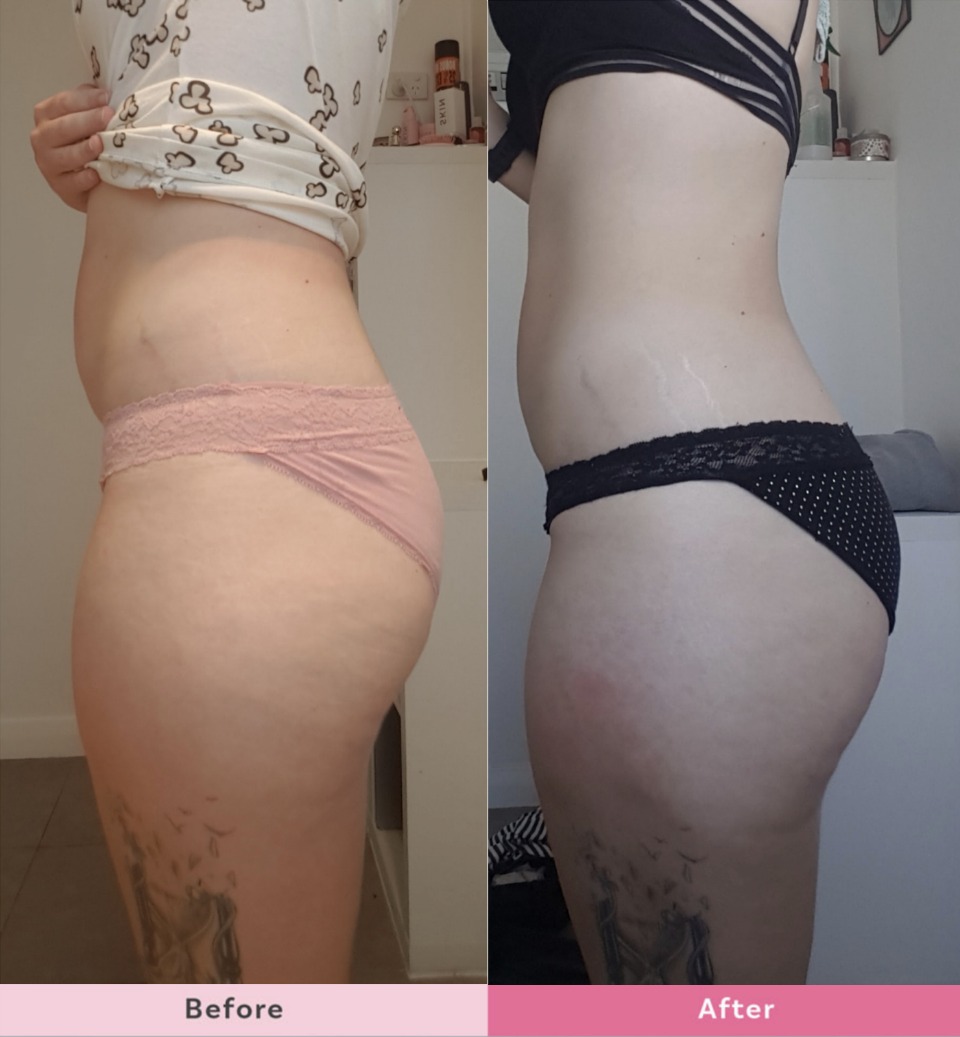 Amy Thompson – results after 3 months using Body Sculpting Lotion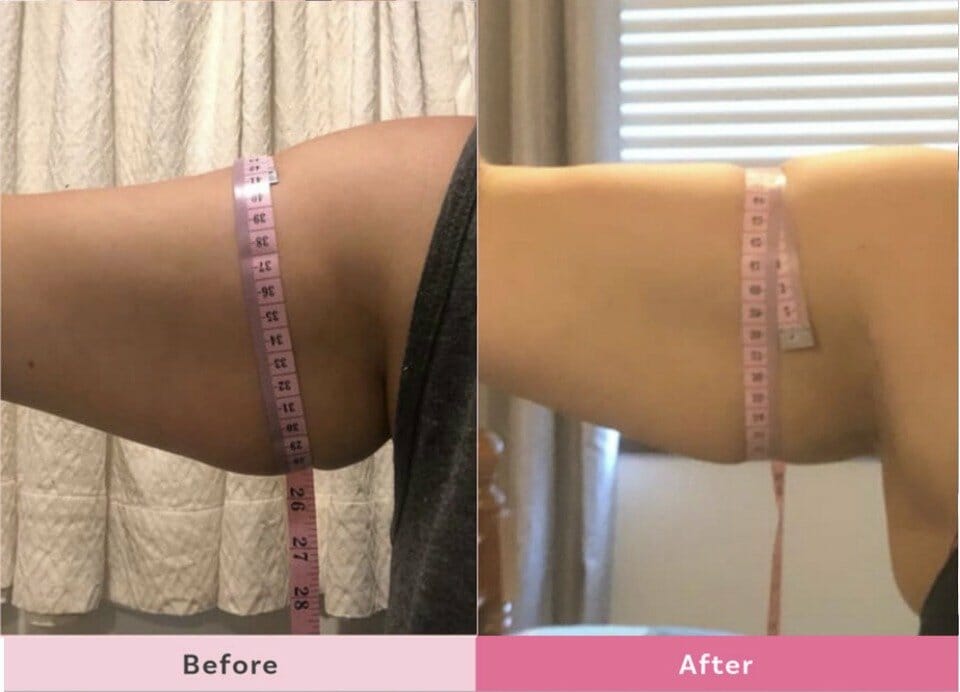 Amy says "The Healthy Mummy Body Sculpting Lotion WORKS!

In conjunction with exercise and using this AMAZING lotion, here are my results after using the lotion twice a day for 3 months.  

Here are some exercises I have done to focus on this area too". See 4 Easy Exercises for Toned Arms.
Lauren Kolstad – results after 1 week using Body Sculpting Lotion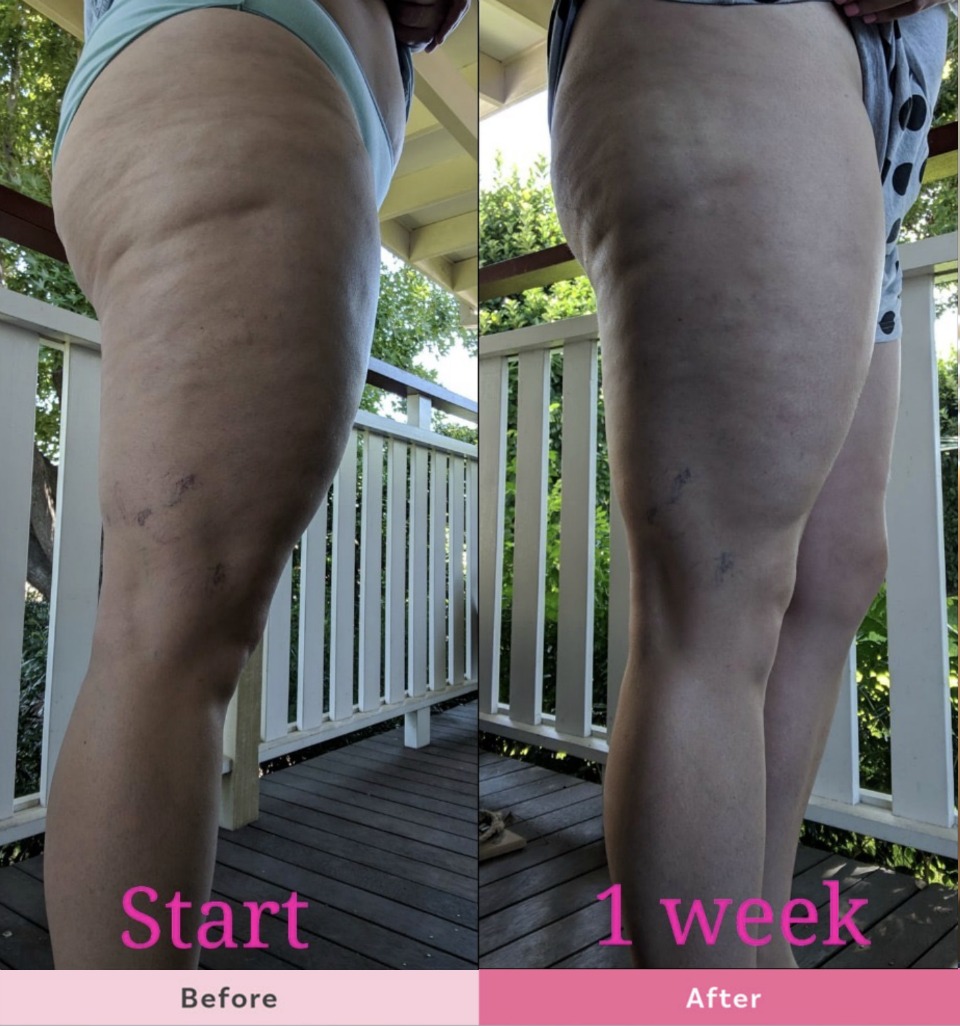 Mum Lauren says "One week using the NEW Healthy Mummy Body Sculpting Cream.

I've been concentrating on the top of my legs (knee up), hips, lower tummy and upper arm (elbow up).

I feel that the comparison doesn't look like much in picture, but in real life I've definitely noticed my legs, tummy and arms are smoother and the stretchies are less noticeable (though mine weren't red to begin with).

It's only been one week (I've been dry brushing 3 x week as well) so I'm very excited to see the difference in a month! "
Anna Smith – results after 9 days using Body Sculpting Lotion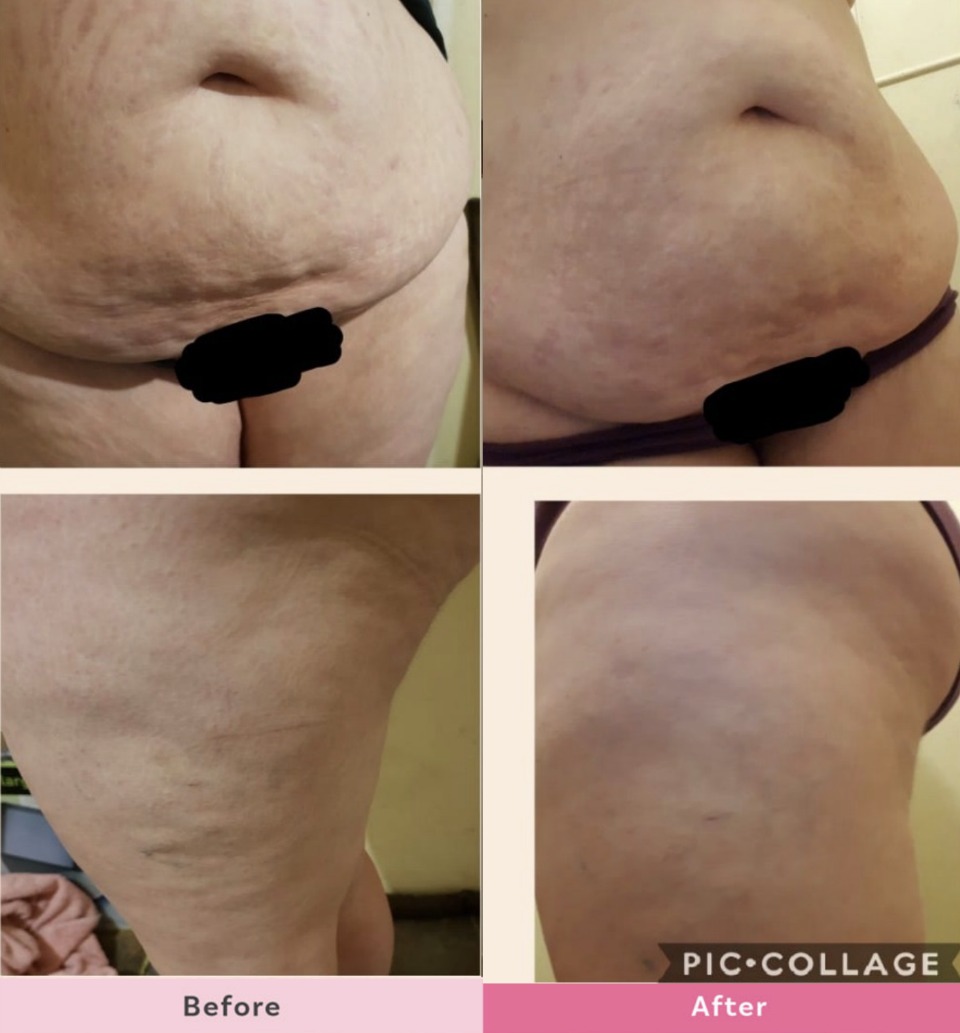 Anna says "Ok sorry to anyone that knows me. I wouldn't normally post pics like this but I just had too.
If you haven't tried the new Skin range yet here is some pics of my progress using the sculpting lotion every night. It's amazing and it smells amazing.

I was super worried about using it as I have super sensitive skin. I even get eczema from sorbolene cream but I have not had one reaction to this cream.

1st pics are from when I started using it on the 13th of Feb and the 2nd pics are as of tonight 22nd Feb".

The Healthy Mummy team would like to thank these mums for sharing their early results with us.  We can't wait to check in with them again in a couple of months and share more before and afters.
Want smoother skin? Order NOW!
Don't miss out on our Body Sculpting Lotion from our new SKIN beauty range!

Let us take care of your skin so you can take care of yourself and everyone else.
Join the 28 Day Weight Loss Challenge!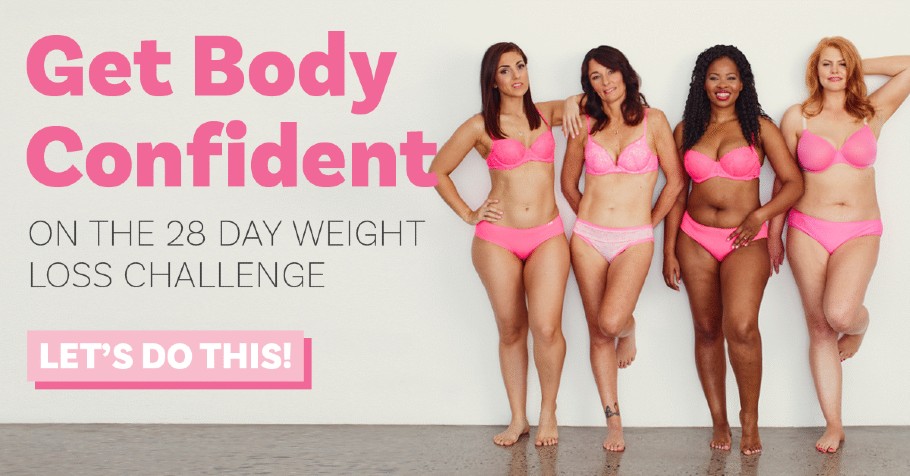 If you are interested in kickstarting your weight loss and want to improve your energy – not to mention – improve your overall health and wellbeing – our 28 Day Weight Loss Challenge is an awesome program to check out. 
Our 28 Day Weight Loss Challenge includes:
28 days of at home exercise routines (no gym needed) – with video instruction
Customisable and breastfeeding friendly meal plans (including a 7 day cleanse)
Time-efficient exercises for busy mums – under 30 mins
Challenge combines Pilates exercises with interval and circuit training (HIIT)
Suitable for basic to advanced fitness levels
Home to thousands of EASY-TO-MAKE recipes!
Get DAILY support from tens of thousands of mums on the Challenge with you
To learn more about our 28 DAY WEIGHT LOSS CHALLENGE CLICK HERE or PURCHASE SMOOTHIES HERE.