7 reasons you may be having horrendous period pain
One of the symptoms of periods for women is period pain but it's often very different for different women including some that may send you to your GP.
Periods, the pain in women's lives. Every month we know we'll get a range of symptoms due to our monthly friend. One of the symptoms is pain, but period pain is often very different for different women depending on a range of factors.
You could be one of the women who get minor cramps that can be cured by a heat pack and some pain killers or you could be one of the many women who can't get out of bed due to period pain. Some pain is normal and other pain is a warning sign that you need to see your doctor.
We've gathered 7 reasons behind your period pain and when you should see your doctor.
*NOTE: The Healthy Mummy is not a medical professional and cannot offer you advice on your personal medical needs, this article is meant as information only if you have any questions please seek professional medical advice.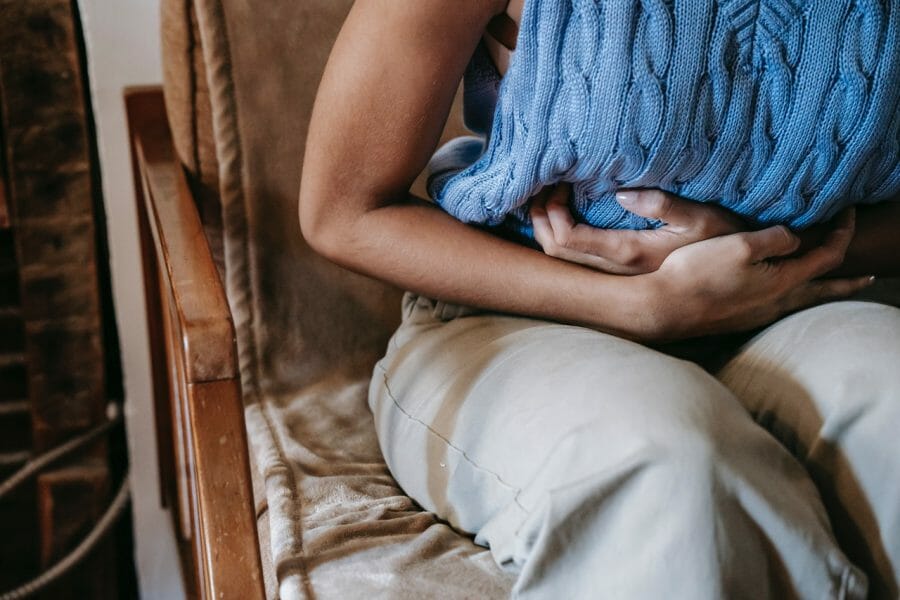 7 reasons you could be experiencing period pain
Varicose veins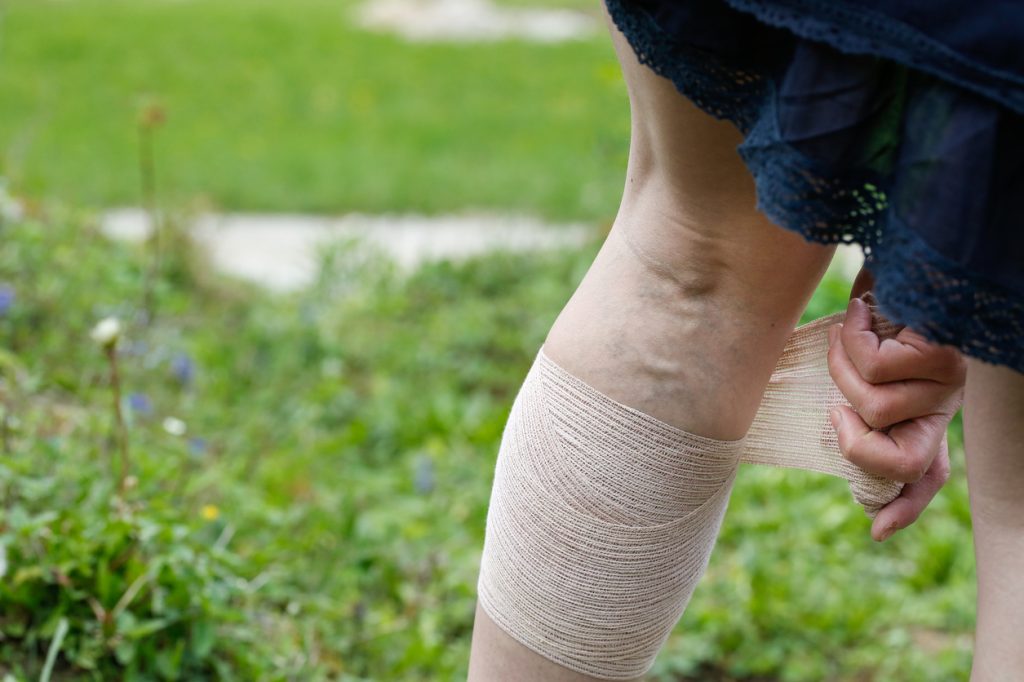 You may have thought varicose veins only happen on your legs but the reality is they can happen anywhere even in your pelvis.
If they do appear in your pelvic veins they can cause pelvic congestion syndrome which can cause chronic and severe period pain. The Sydney Fibroid Clinic explains that pelvic congestion syndrome is "a chronic pain syndrome in women caused by reflux of the ovarian vein, resulting in congested and dilated veins in the pelvis." They also say that the pain can be worse after standing or sitting for long periods or exercising in upright positions like walking, running or weightlifting.
Some of the signs you may want to look out for are pain during sex, pelvic pain after standing for a long time or pain when you change your posture. The appearance of varicose veins in your pelvic region is also an important sign. If you believe your period pain may be caused by pelvic congestion syndrome you should seek medical attention for a formal diagnosis and a treatment plan.
Closed cervix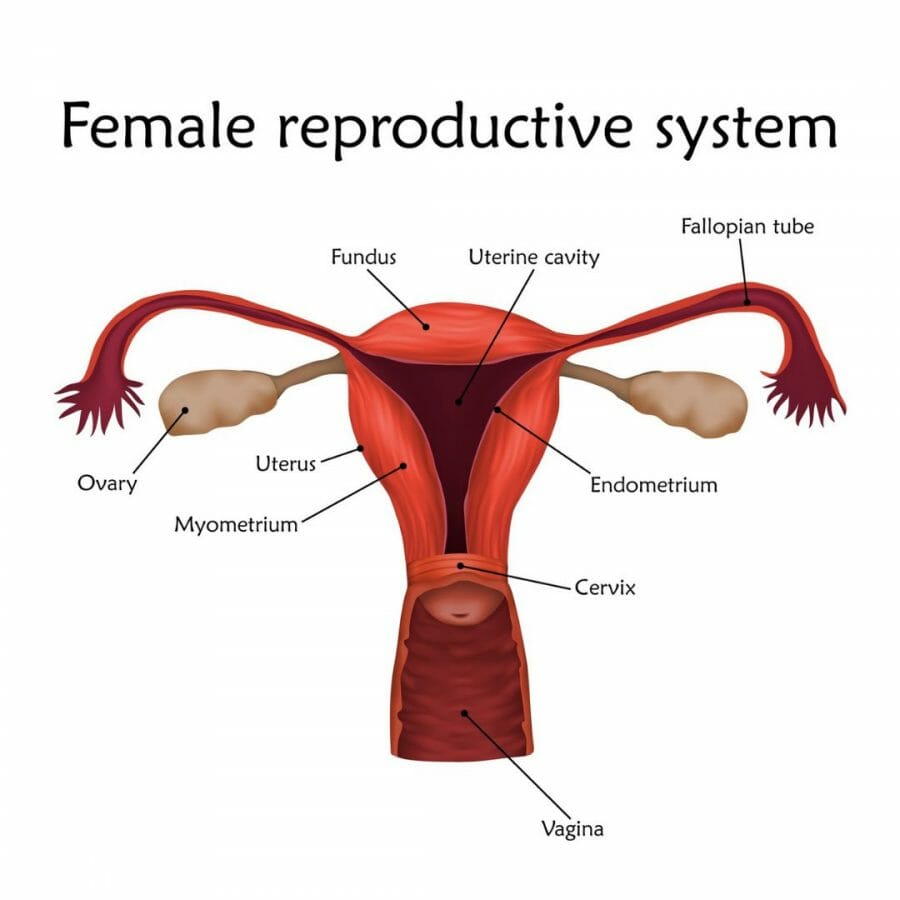 Your cervix is located between your vagina and uterus and opens each month during ovulation to help you get pregnant by allowing the sperm to get into your uterus.
However, for some women, their cervix is too narrow and therefore doesn't open which causes high levels of period pain and irregular periods.
If you're trying to get pregnant with no luck, have noticed your periods are extremely painful and may have noticed a lump in your pelvic area you may have a closed cervix. You should speak to your doctor to see and how you may be able to get help.
Endometriosis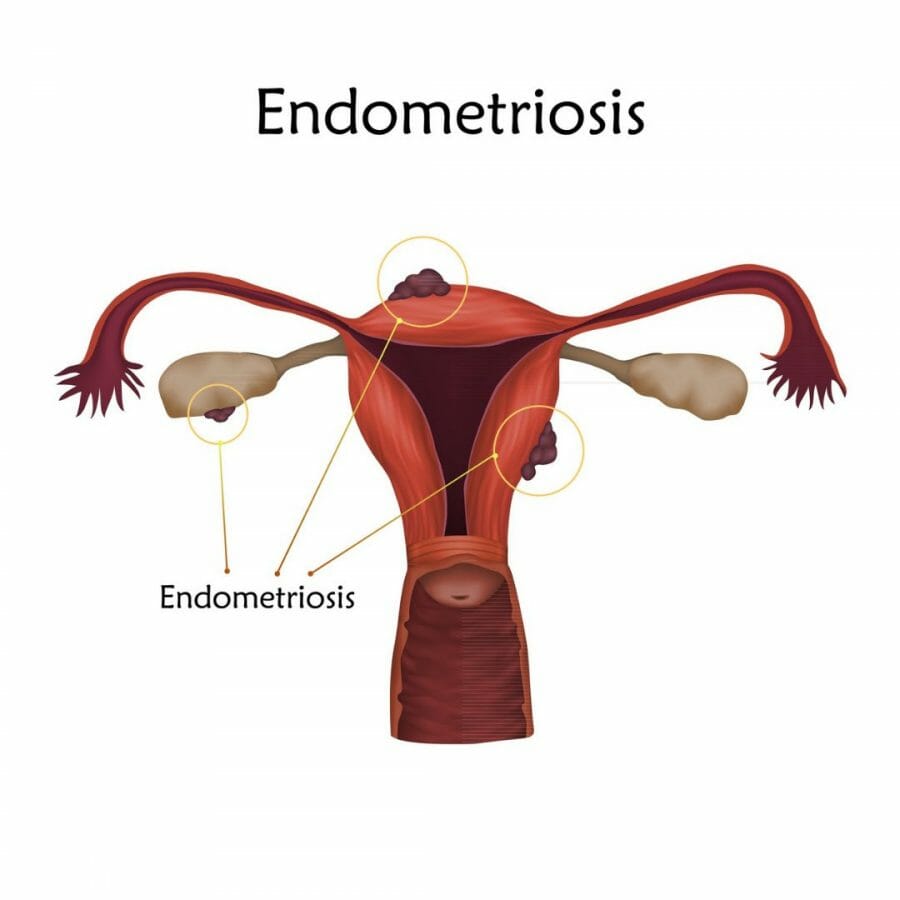 The Healthy Mummy has discussed endometriosis many times because many of the mums in our community have this chronic condition.
Endometriosis Australia explains that "endometriosis is present when the tissue that is similar to the lining of the uterus (womb) occurs outside this layer and causes pain and/or infertility."
You may have endometriosis if you are experiencing the following:
Painful periods
Pain before period
Pain during ovulation
Pain during and after sex
Lower back pain
Pain with bowel movements
Pain when having a wee
Abnormal bleeding, like super heavy periods, or spotting.
Some women, however, do not experience any of these symptoms and only find out when they unsuccessfully try to conceive a baby.
Speak to your doctor if you suspect your extreme period pain may be caused by endometriosis, there is a range of treatments available that can help you.
Fibroids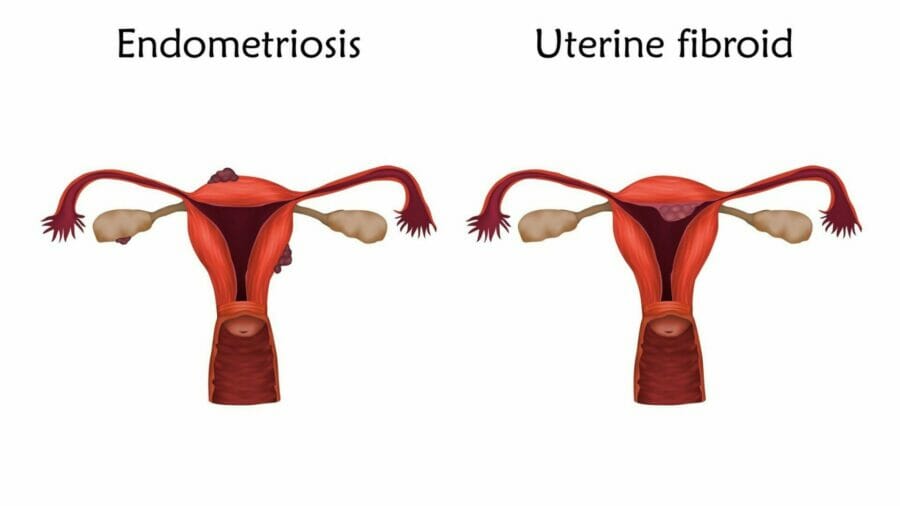 Fibroids are non-cancerous, or benign, tumours that grow in the wall of the uterus which can cause period pain particularly if the fibroid bursts which comes with other severe medical complications like blood loss.
According to Jean Hailes for Women's Health, some of the symptoms you may experience if you have fibroids include:
Heavy or prolonged periods
Period pain
Anemia or iron deficiency (due to heavy periods) which can make you feel:
Frequent passing of urine
A pressure sensation on the bladder, bowel or back and/or feeling of incomplete emptying of bladder or bowel
Lower back pain
Swelling in the abdomen
Painful sex (dyspareunia)
There are also some women who may notice bleeding between periods but this is less common than the above symptoms. A fibroid may become cancerous but this is also rare, however, you should seek medical advice to make sure you look after yourself if you believe your period pain is due to fibroids.
Pelvic inflammatory disease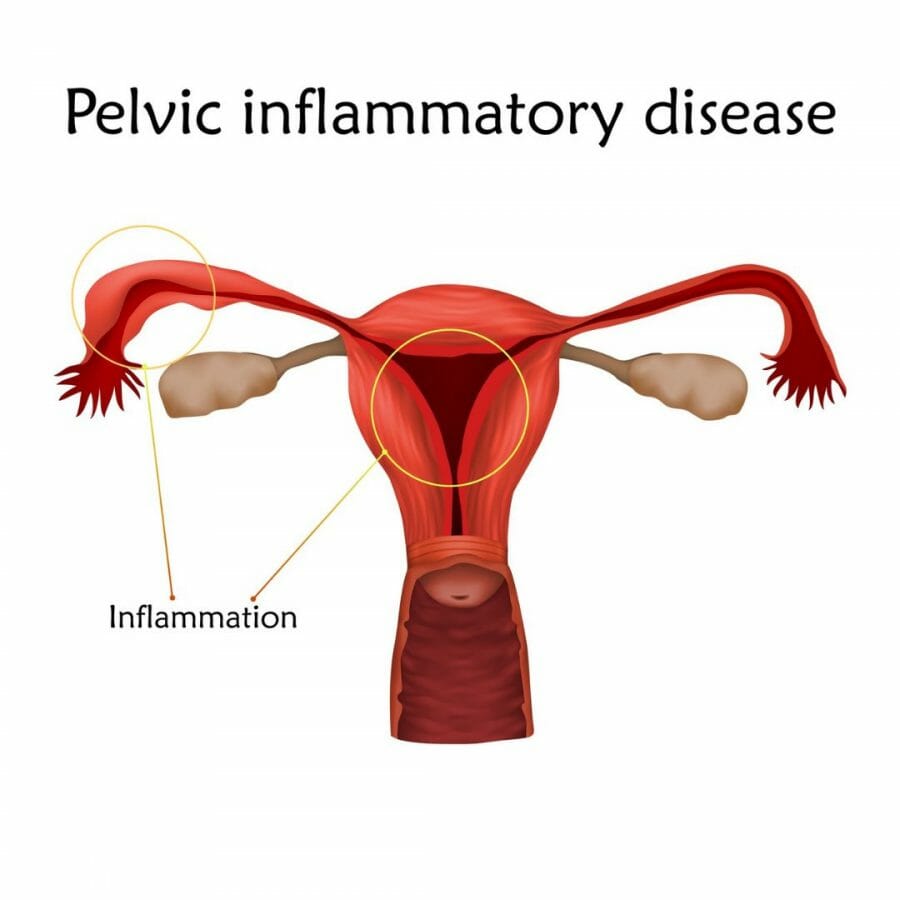 Healthdirect explains that pelvic inflammatory disease is an "infection and inflammation of one or more organs in a woman's pelvic area", so that means any part of your reproductive system could be impacted which can cause severe period pain.
According to Healthdirect pelvic inflammatory diseases affects 1 in 8 women mostly those that are sexually active women and aged between 20 and 24.
If caught early you there are treatments that can allow for a full recovery. If you notice any of the symptoms below speak to your doctor about getting a diagnosis:
Lower abdomen or back pain
Pain during sex or urination
Abnormal periods or increased pain during periods
Abnormal vaginal discharge, including bleeding after sex
Fever, chills, nausea and vomiting
Adenomyosis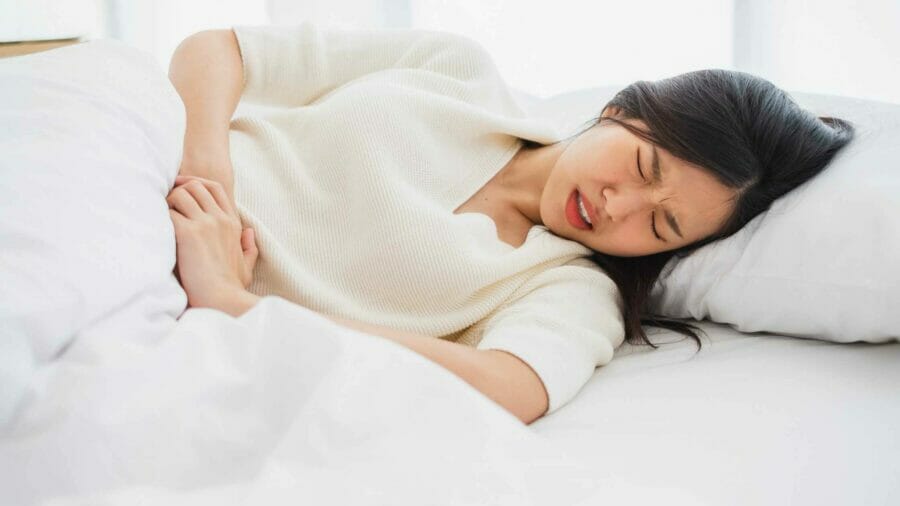 Adenomyosis is similar to endometriosis in that it's a condition of the uterus (womb) where the cells similar to the lining on the inside of the uterus are also present in the muscle wall of the uterus. Jean Hailes for Women's Health cites a study that estimated that 1 in 5 women have this condition.
Some of the symptoms to look out for if you're concerned about having adenomyosis include:
Painful periods, often after years of no period pain
Heavy periods
Anaemia or iron deficiency (due to heavy periods), and you feel:
Painful sex (dyspareunia)
Chronic (ongoing) pelvic pain
Jean Hailes for Women's Health also notes that during an exam your uterus may feel tender and the doctor may notice that it's enlarged, please seek medical advice and ask for an exam if you notice any of these symptoms.
Polycystic ovary syndrome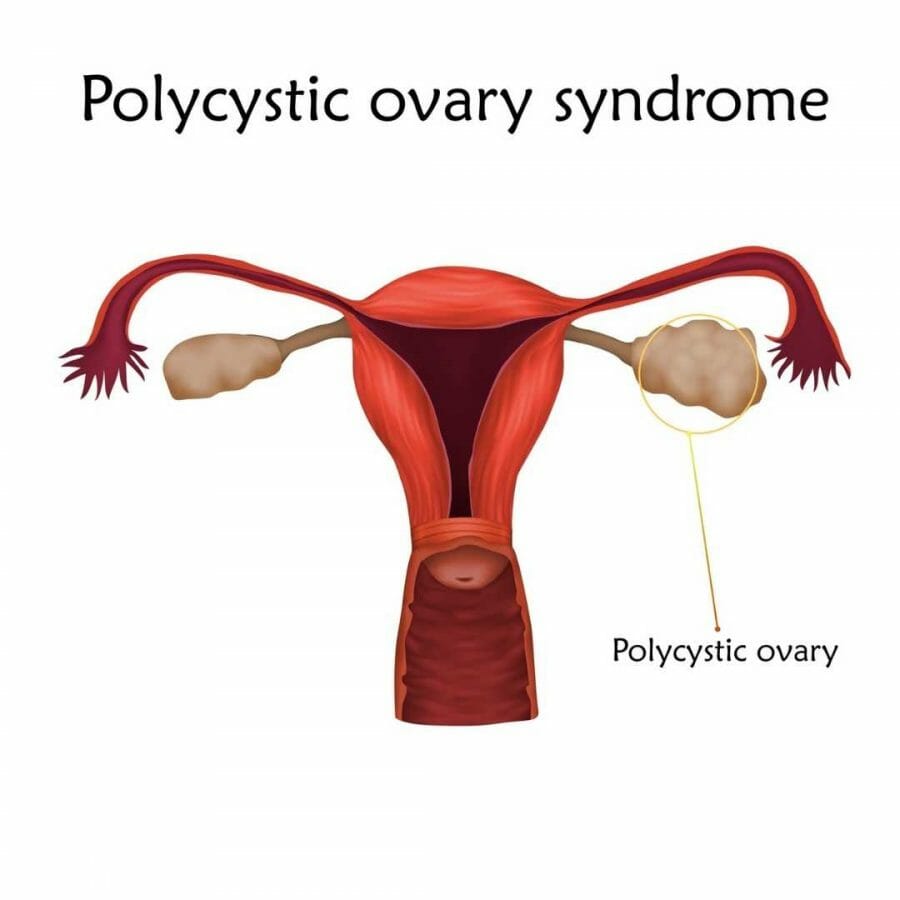 Polycystic ovary syndrome (PCOS) is another chronic condition that mums in The Healthy Mummy community know all too well. It's understood that 8-13% of women of reproductive age are affected by PCOS.
The cause of PCOS is still relatively unknown but it's understood to be caused by hormonal imbalance in the body and causes serious period pain among other symptoms.
Women who have PCOS may suffer from one or more of these symptoms:
Irregular periods or no periods at all.
Difficulty getting pregnant (because of irregular ovulation or failure to ovulate).
Excessive hair growth (hirsutism) – usually on the face, chest, back or buttocks.
Weight gain.
Thinning hair and hair loss from the head.
Oily skin or acne.
You should seek medical advice if you suspect you're one of the 1 in 10 women who have PCOS and work with them on a treatment plan.
If you recognise any of the signs or symptoms for any of the above conditions you should seek advice from your doctor who can take into account your personal circumstances and medical history in order to find a diagnosis for your period pain.
Get support, advice, meal plans, workouts and much more to help you on your health journey with the 28 Day Weight Loss Challenge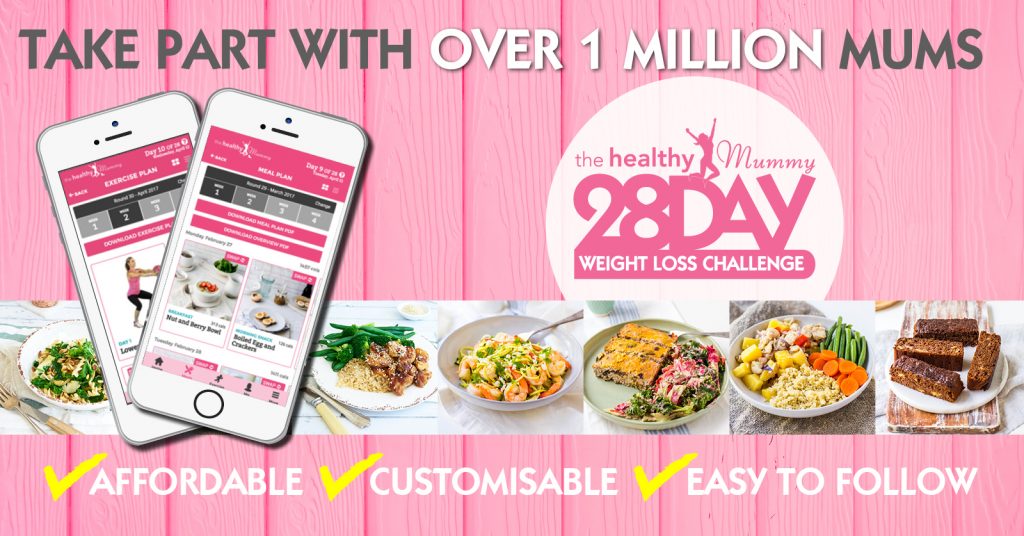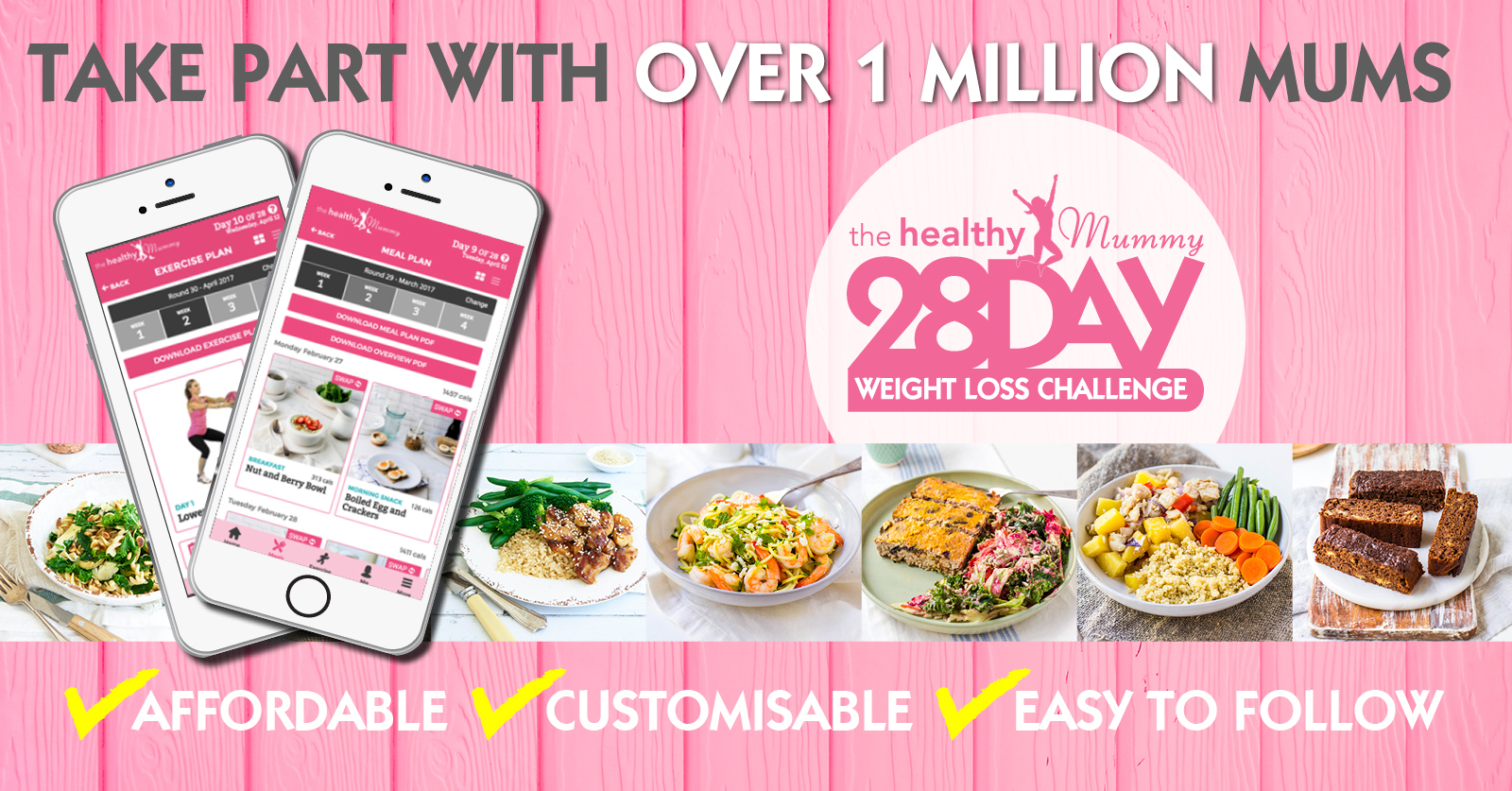 The Healthy Mummy exists to help tired, busy mums like you SHIFT THE BABY WEIGHT, REACH YOUR GOAL WEIGHT, and get healthy.
Our 28 Day Weight Loss Challenge is an affordable, breastfeeding-friendly and realistic program that helps mums tackle their diet and improve their overall health through weekly (and customisable) meal plans, at-home exercises and 24/7 social support.
Our Challenge entails:
28 days of at-home exercise routines (no gym needed) – with video instruction
Customisable and breastfeeding friendly meal plans
Time-efficient exercises for busy mums – under 30 mins
Challenge combines Pilates exercises with interval and circuit training (HIIT)
Suitable for basic to advanced fitness levels
Home to thousands of EASY-TO-MAKE recipes!
To find out more on the 28 Day Weight Loss Challenge click here.